February birthstone gifts are a popular choice for those who celebrate a birthday in the second month.
February birthdays bring the beautiful mid to deep purple tone of Amethyst. Whilst some months enjoy more than one birthstone possibility, February is firmly linked to the Amethyst birthstone.
What is the birthstone for February?
Amethyst is the only birthstone for February. Unlike other months which have up to three birthstone possibilities, Amethyst is well known as the one and only birthstone for February.
Amethyst is actually a variety of Quartz which can be found in a range of purple hues. It's a very distinctive birthstone.
Ancient Greeks believed that an amethyst stone protected the wearer from becoming intoxicated. It apparently also promotes a balanced mindset. During the Middle Ages, Amethyst was used to sharpen intellect and bring victory in battle.
[caption id="attachment_1946" align="aligncenter" width="700"]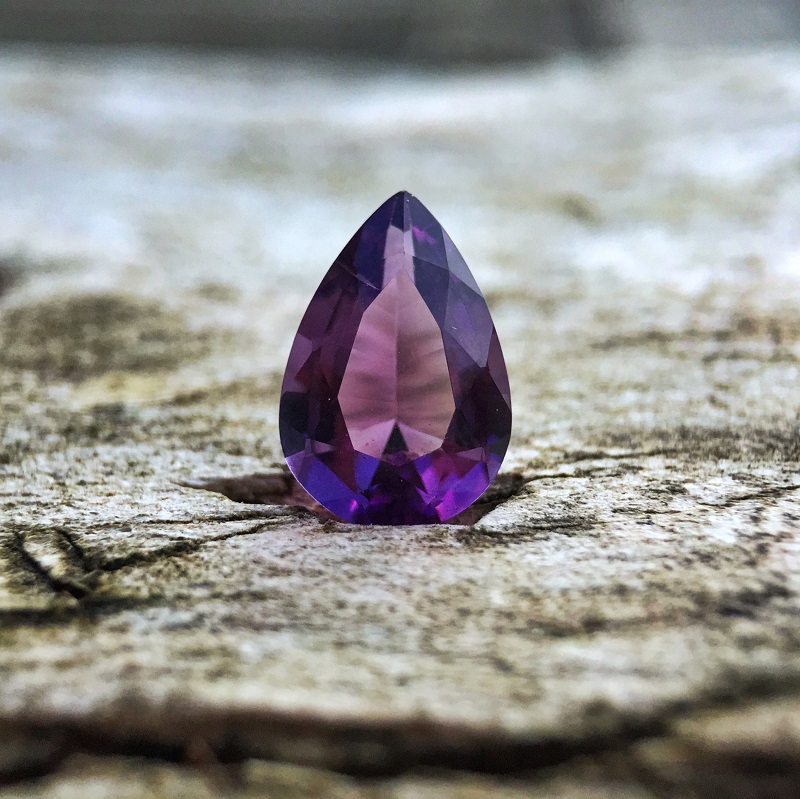 Amethyst - the stone of St Valentine[/caption]
Here is another fun fact about Amethyst. This distinctive stone is the stone of St Valentine. St Valentine wore an amethyst engraved with the figure of his assistant, Cupid. Low and behold, Valentine's Day is observed in February.
This makes Amethyst or Amethyst-inspired jewellery the perfect gift for a February birthday. It has an added meaning if the birthday is that of a significant other - a girlfriend, partner or wife.
February birthstone gifts
An Amethyst pendant, necklace for women or pair of earrings makes a simple but meaningful statement. Amethyst is a natural and semi-precious stone. So it is still affordable when compared with other birthstones like ruby, emerald, sapphire or diamond.
This beautiful rectangular cut Amethyst Pendant set in white gold makes one of the most stunning February birthstone gifts. There is also a matching pair of earrings in the same gorgeous cut.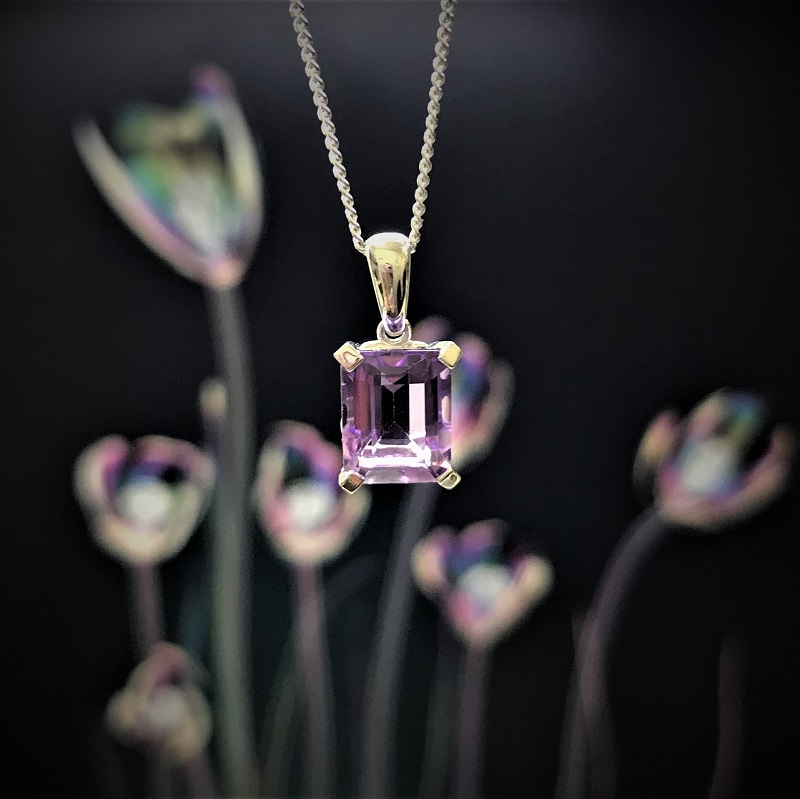 If your budget doesn't quite stretch to natural Amethyst, there are still many pieces of beautiful online jewellery inspired by amethyst. The purple of this stone can also be seen in high quality Swarovski crystal or zirconia stones.
Browse purple coloured jewellery here.
Swarovski crystal gifts
One of our favourite and most affordable birthstone inspired gifts is the Beginnings birthstone range. The designs in this range are set in Sterling Silver and feature birthstone inspired Swarovski crystals. Choose either a pendant with disc or a set of stud earrings for women - or both.
You can even have the disc pendant engraved. Add the wearer's name, initials, or a special message that means something to you both. This makes the gift just that bit more personal, memorable and wearable. Or if this design isn't quite right, browse more ideas for a silver necklace for women.
[caption id="attachment_1948" align="aligncenter" width="700"]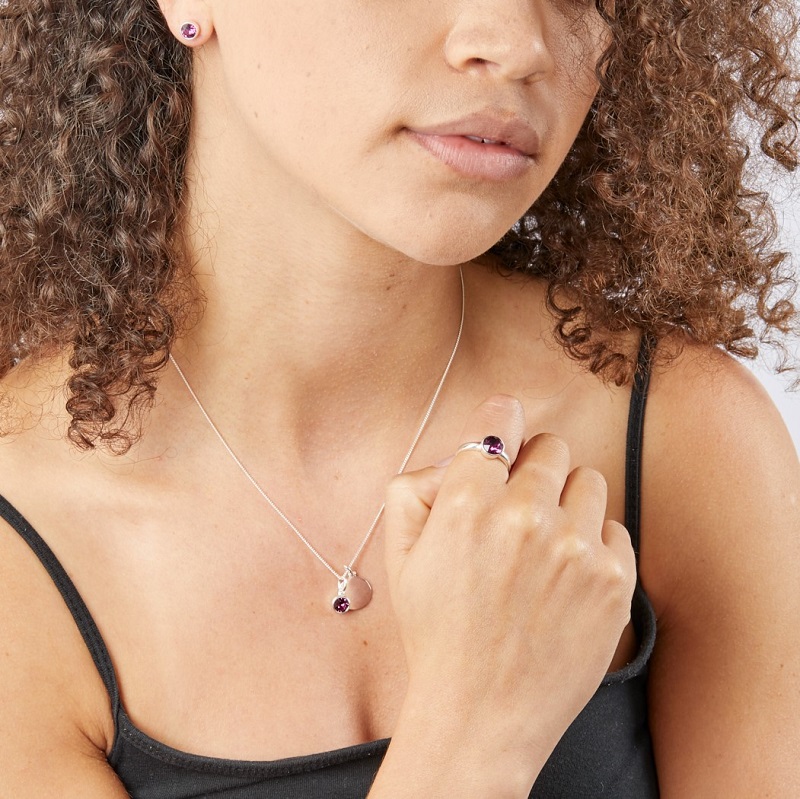 Beginnings February Birthstone[/caption]
We also love Swarovski's Remix charm for February, which looks fantastic on a Remix charm carrier either on its own as the focal point, or mixed with other charms for a fully personalised look.
Remix by Swarovski is a unique concept using magnetic clasps to give endless options for combining strands as charm bracelets for women , gold necklaces for women, chokers and even belts and headbands! And with Swarovski Remix pieces, the more you buy, the more you save.
[caption id="attachment_1949" align="aligncenter" width="700"]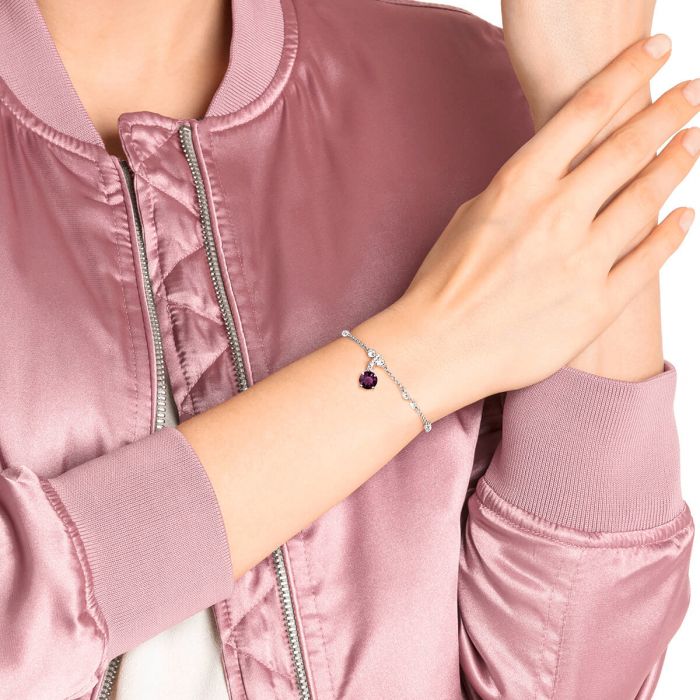 Swarovski Remix February Charm[/caption]
Another lovely idea for a February birthday gift is a purple toned crystal decoration by Swarovski. Swarovski crystal is a popular for adding sparkle to homes. Get an update on the latest additions to our crystal collection in our recent blog post.
Choose from a range of crystal figurines and home décor items from Swarovski Crystal. Choose from Disney characters, animals or nature themed crystal.
Shop all February birthday gift ideas.
Not a fan of purple?
If your loved one isn't a lover of deep purple, we have plenty of other February gift ideas. Try our Valentine's collection to will show a loved one or good friend how much she means on her February birthday.
Shop our Valentine's collection.
Another fantastic idea for a birthday gift is a zodiac design. The zodiac signs for February birthdays are Aquarius (1st to 18th February) or Pisces (19th to 28th/29th February).
A zodiac pendant representing their birth date is also a great February birthday gift idea. We also love the dainty zodiac pendants that you can add to the Beginnings birthstone pendant or silver disc. 
The zodiac pendant collection from Unique & Co is also a beautiful gift. The range is available in sterling silver, and also with yellow or rose gold plating.
[caption id="attachment_2238" align="aligncenter" width="800"]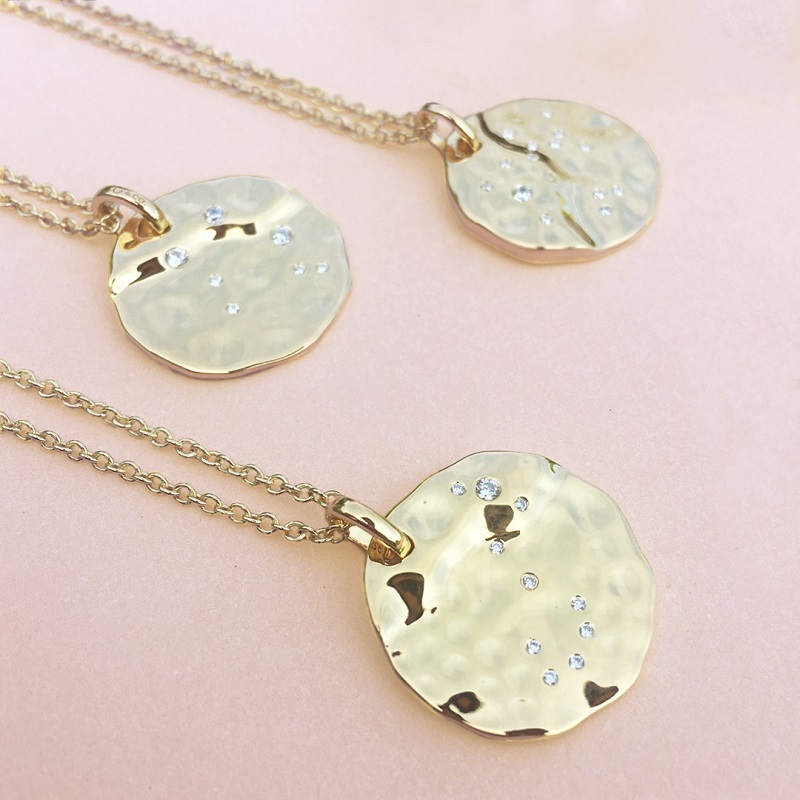 Unique & Co Zodiac Collection[/caption]
So there are plenty of February birthday gifts to inspire. Show your friend or loved one you care with a jewellery gift. The great thing about jewellery is that it is compact for sending, and you can never have too much!
Jewellery is a thoughtful gift that shows you care. People may not always splash out on a new piece of jewellery, but it's always appreciated. You can also get inspiration and tips on choosing gifts in our handy gift guide.
Each item purchased online at Niche Jewellery is presented in jewellery gift packaging, ready to give or receive. With free UK delivery and a gift message of your choice, you can rest assured your gift will be sure to impress.
Happy February birthday shopping!