Styling with Swarovski Remix Collection

Swarovski Remix is one of the most versatile jewellery collections available today. Its innovative magnetic closure lets you create multiple looks with just a few of these stylish strands.
What is Swarovski Remix?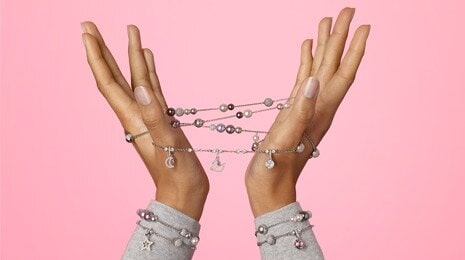 Swarovski Remix Collection puts you in charge of your style, and lets you mix and match to build your perfect pieces. Choose different Swarovski Remix strands to build your look, then add symbols and connect together to create new pieces: necklaces, chokers or bracelets, all perfectly suited to your style.
The main point of difference between Swarovski Remix and other jewellery collections is the innvotive closure which lets you mix and match the strands into different jewellery designs.
Create multiple pieces of jewellery with just a few strands - which other jewellery collection gives you such verstatile style?
How Swarovski Remix works
These mixable strands with seamless magnetic clasps and a variety of charms allow you to connect them together however you wish. The clasps are so easy to snap together and re-arrange, yet stay firmly in place with their safety function. You can even add letter, birthstone and symbol charms to further personalise your look.
And better yet, the more strands you buy in one transaction, the more you save - with each additional strand up to 5 strands giving a bigger discount! And the more strands you collect, the bigger variety of style options. From chokers to stacking bracelets, Swarovski Remix gives you mulitple jewellery styles for an affordable price.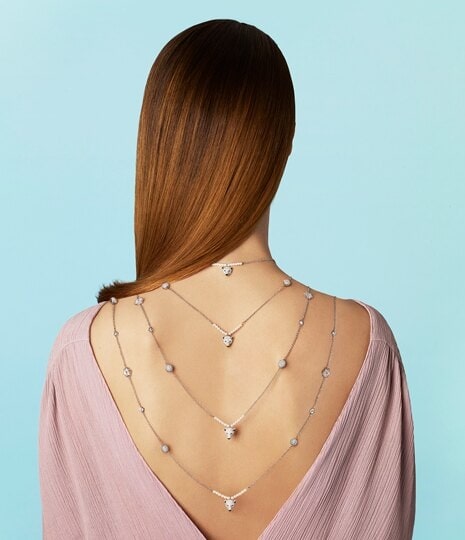 One strand is £49, but when you buy two strands save £9, and get a bigger discount the more you buy!
Each individual strand costs £49 (RRP)
Two strands for £89 (£9 off RRP)
Three strands for £119 (£28 off RRP)
Four strands for £149 (£47 off RRP)
Five strands for £179 (£66 off RRP)
How do I style Swarovski Remix?
Each strand connects via an innovative magnetic closure with safety function, so you can create your look using multiple strands. Combine multiple strands to create double-wrap bracelets, chokers or strandage necklaces. With the Swarovski Remix Collection, the possibilities are infinite.
Mix it up and play with Swarovski Remix Collection alphabet letters, crystal birthstones or charms shaped like meaningful symbols to tell your own story with sparkle, then re-tell it in different ways to for every occasion.
The style options ramp up the more strands you collect. One strand creates a bracelet. Two strands can make two bracelets, a double wrap bracelet or a choker. Three strands make three bracelets, a bracelet duo or trio, or a couple of different double wrap bracelet, choker or necklace designs. Four strands make four bracelets, several double wrap bracelet designs, a bracelet stack, several choker or necklace designs, or a strandage necklace.
Get started with Swarovski Remix
Choose multiple strands to save as you buy. Create different looks for every outfit or occasion. Tell your story with charms and symbols.
Start with just 3-4 strands and create multiple jewellery styles and designs. Collect more when you deserve a treat.
Add to your collection with birthday and Christmas gifts. With your Niche Jewellery account you can create a Wishlist and email hints to friends and family. Simply create an account and start your wish list today.
We love Swarovski Remix for its versatility and style. It's a unique jewellery design that really works for you.
Niche Jewellery is an official Swarovski stockist. We offer free delivery and easy returns.
Create multiple unique looks with Swarovski Remix and make your jewellery collection really work for you. The more you buy, the more you save.
Discover our latest additions from Swarovski Remix.
Swarovski Remix Collection - Latest Arrivals