We live in a world where disposable fashion contributes to pollution, poor workmanship, and poor working conditions in developing countries.
At Niche Jewellery we recognise that jewellery manufacurers have a responsibility to wider society and the environment.

Responsible Jewellery Council
Some of our major brands, such as Swarovski, Thomas Sabo, Clogau, and Brown & Newirth are members of the Responsible Jewellery Council (RJC).
The Responsible Jewellery Council an international not-for-profit standards and certification organisation. It helps companies in the jewellery supply chain to meet the ethical, social and environmental requirements of peers, consumers, financial institutions and wider society.
RJC Members commit to and are independently audited against the RJC Code of Practices for diamonds, gold and platinum group metals.
The Code of Practices addresses human rights, labour rights, environmental impact, mining practices, product disclosure and many more important topics in the jewellery supply chain.
The RJC's Code of Practice is a pathway for companies to address sustainability best practices and align with the 17 United Nations Sustainable Development Goals.
Read more about the Reponsible Jewellery Council.
At Niche Jewellery, we aim to work with brands which have a strong focus on social, environmental or gender related sustainability goals - some of which are also RJC members.
Shyla London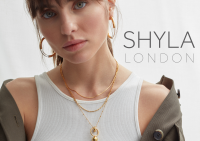 Morally motivated, Shyla offers timeless, wearable jewellery to suit women of all ages.
The founder of Shyla jewellery believes that in a world of fast fashion, consumerism is turning the planet into a sweat shop haven while simultaneously polluting and contributing immensely to climate change.
Shyla's team is ethically motivated in the sense of women empowering women. They work with several small charities educating some of the poorest women in India to teach them a craft they can learn to support and sustain their families.
They also use responsibly sourced or recycled gold and silver and all their packaging is recycled. Shyla is a female led team, believing strongly in sisterhood and supporting and uplifting other women. Find out more about Shyla Jewellery in our Style Edit.
View the Shyla collection - for bold and modern designs in 22k gold vermeil and hand cut hydro glass.
Swarovski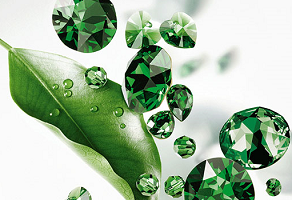 For more than 120 years, Swarovski has striven to stay true to Daniel Swarovski's founding principles of doing business in a way that respects the social and natural capital on which the world depends. Swarovski's goals are to:
Protect the people and the natural environment touched by its supply chain; inspire and enable its designers, collaborators and customers to be more sustainable; abd to work towards sustainable production and consumption.
Swarovski has a number of policies in place in relation to operational sustainability, water stewardship, women's empowerment, fair partnerships, conscious design, sustainabile innovation, and sustainable development goals.
Notably, they seek to align themselves with the United Nations' Sustainable Development Goals (SDGs) through thei priority themes and have begun to consult with colleagues and NGOs to explore local development challenges and opportunities at our production locations.
View Swarovski Jewellery, Crystal and accessories here - Add the unmistakeable sparkle of Swarovski crystal to your invidual style and home environment.
Bering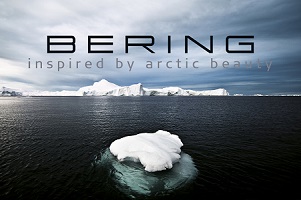 BERING has been supporting the animal welfare organisation Polar Bears International (PBI) since 2011. PBI is dedicated to the conservation of the endangered polar bear species. Every year they work with biologists and researchers to raise awareness about the protection of polar bears.
For each Charity watch sold, BERING donates 15 US dollars to the Polar Bears International. Under the motto "time to care", revenues from the sale of these limited-edition, exclusive collections have already generated over 220,000 US dollars, which has been used for various PBI projects. Purchase your limited special edition CHARITY watch here. More information can be found at www.polarbearsinternational.org.
View the full Bering collection here - inspired by Arctic beauty.
House of Lor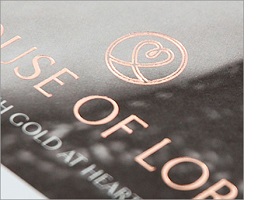 House of Lor is a unique jewellery range made using 100% Irish gold. The gold used by House of Lor is ethically sourced, responsibly mined and kept apart from world gold throughout all stages of manufacture.
Each piece has a precious amount of rare Irish gold woven into the heart of it. The House of Lor ethical mining process guarantees not only its purity and quality but also its distinctly Irish provenance. Designed and crafted in Ireland, every piece from the House of Lor collection is accompanied by a certificate of authenticity and bears the hallmark of the Dublin Assay Office.
View the House of Lor collection – Uniquely crafted in Sterling Silver and Pure Irish Gold. Exuding luxury, design and style, the collection has been inspired by Ireland's rich tapestry of history, culture, art and folklore.
Brown & Newirth
In addition to meetinng the

standards set by the RJC, Brown & Newirth believes believes Corporate Social Responsibility (CSR) is about understanding the business' impact on the wider world and how we can leverage this impact in a positive way.
To this end, they adhere to a four pillar policy placing value on employees, the community, suppliers and the environment. They have a team of people at their head office Elma House, Hatfield who are active in finding even more ways to reduce our environmental impact.
View the Brown and Newirth collection - Combining state of the art technology and marrying it seamlessly with traditional hand craftsmanship.
Thomas Sabo

Thomas Sabo runs a foundation which supports numerous charitable causes, with a focus on international charity projects for children. The foundation aims to help reduce child poverty and provide an outlook for the future.
Thomas Sabo's wife, Luz Enith Sabo, is the Chair of the Thomas Sabo foundation. Particularly close to her heart are the projects in Columbia. She herself grew up in Columbia and is familiar with the situation first-hand, which has motivated her commitment to the educational centre MANOS PROVIDENTES.
MANOS PROVIDENTES was established in 1998 by the Theatine order of monks in Cali, Columbia. Amidst a community with many social problems, the monks look after the needs of local families to provide socially disadvantaged children and adolescents with a comprehensive education.
View the Thomas Sabo collection - With Thomas Sabo you can then reinvent yourself every day, from timeless classic to way-out rock 'n' roll style.
Coeur De Lion
The United Nations puts achieving gender equality at No. 5 on the list of 17 Sustainable Development Goals (SDGs) ratified as global priorities, alongside goals such as eradicating poverty and rolling out more renewable energy.
Coeur De Lion operates differently to many other organisations, in that they cherish and appreciate direct contact between all employees so much so that design, production, marketing, sales and logistics are all located on one floor at their Stuttgart site.
In addition, they are committed to providing roles for women and their Stuttgart location employs 150 members of staff, 145 of whom are female.
View the Coeur De Lion collection - for exceptional use of colour and elegance 24/7.
Simply put, sustainable development meets the needs of the present without compromising the needs of future generations to meet their own needs.
At Niche Jewellery we do our best to support sustainable development by working with companies that demonstrate commitment to sustainability.