Choosing your bridal jewellery and want to know the latest trends? Look no further. From bridal jewellery, to hair accessories and gifts for your bridal party, we've got plenty of ideas to help you make the right choice for your big day.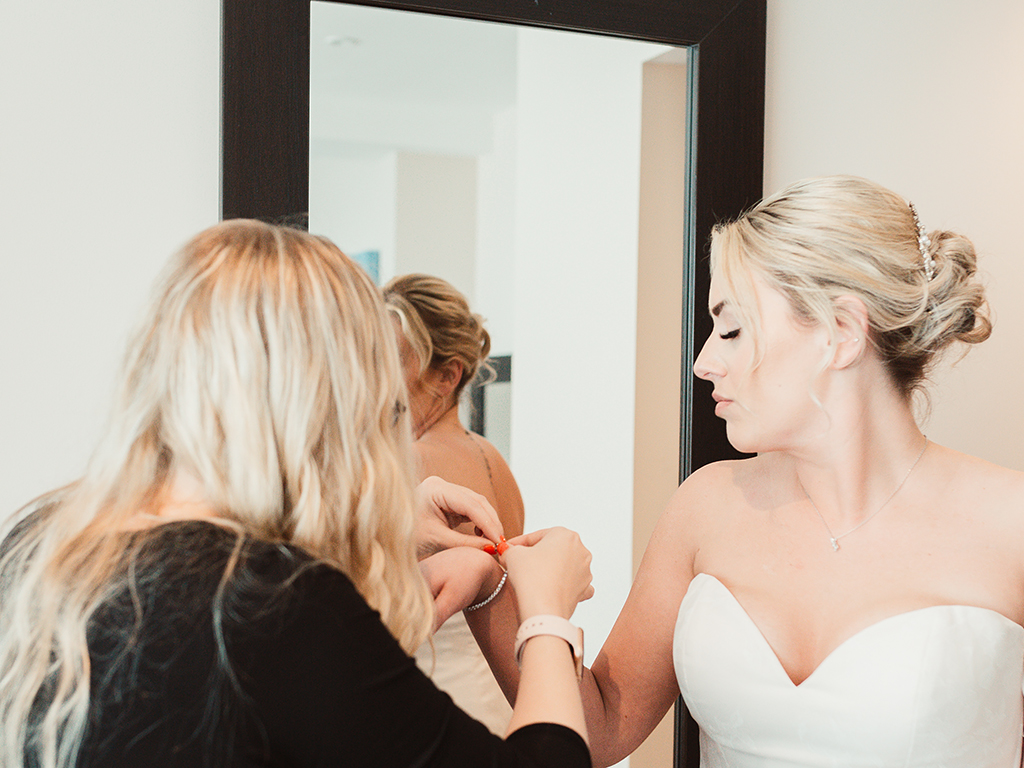 Solitaire engagement rings
'Let's begin at the beginning' as they say - and start with engagement ring trends. It's not exactly 'wedding jewellery,' but a blog about the biggest trends in bridal jewellery wouldn't be complete without mentioning engagement rings. And at the moment it's all about the solitaire engagement ring. 
Check out our previous posts on modern vs vintage rings, the latest ring trends and even designing your own engagement ring. They offer plenty of advice on all of the engagement ring choices out there. But it's the single, gorgeous gem to rule them all that is all the rage at the moment.
It may seem a simple choice, but single stones don't have to be boring. In fact, a single diamond in the right cut can be simply stunning. 
Choose from a stunning classic emerald, round or princess cut, or go for a more unusual shape, like oval, pear or other styles. There are plenty of glorious designs to choose from in our collection of top brands, or you can make it really personal and design your own.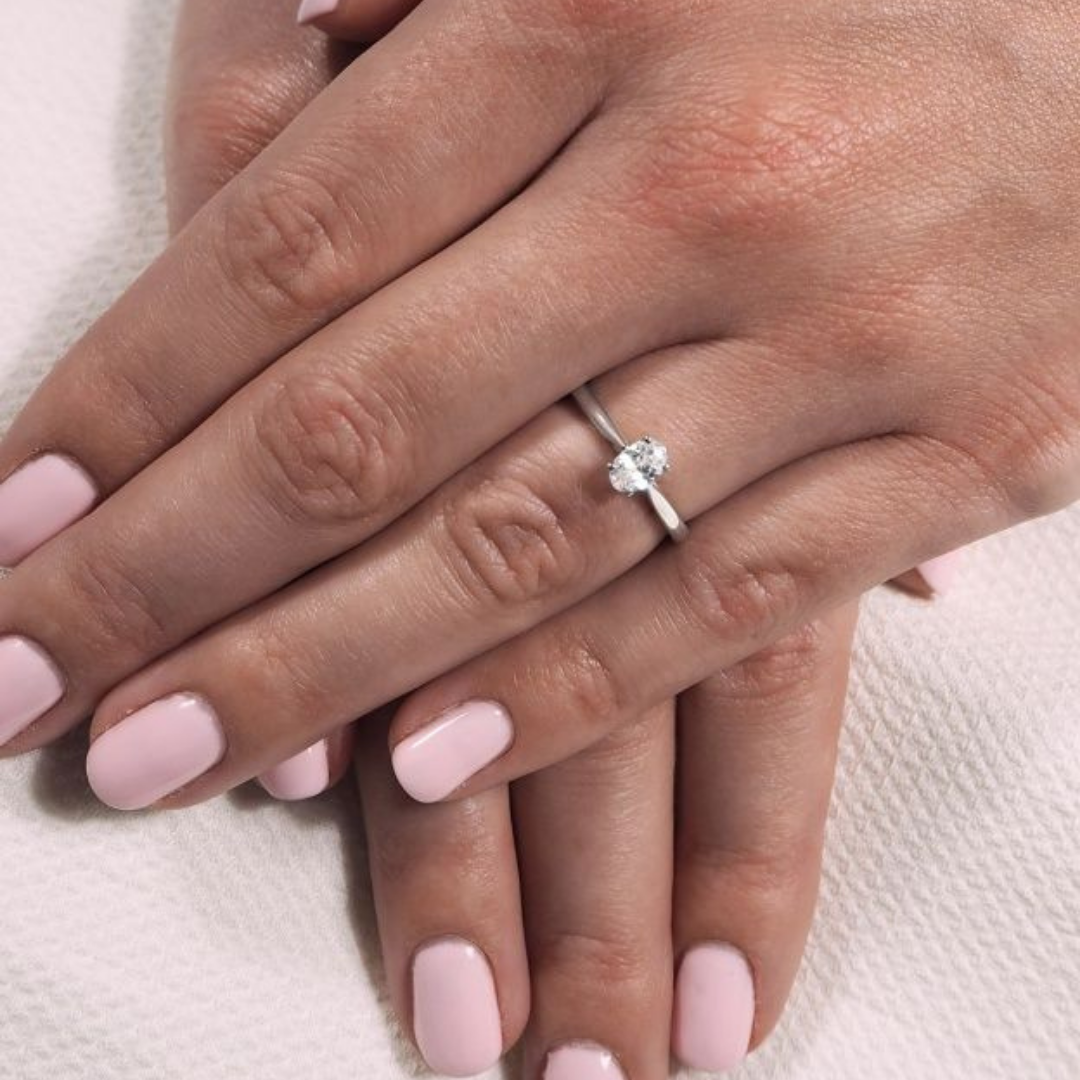 Top 5 bridal jewellery trends for the big day
Pearls, the perfect bridal jewellery choice
There's no doubt about it, pearls are enjoying a big comeback. They were all over the catwalks this season, in styles that were bigger and better than ever. 
This is great news for brides, as pearls make the perfect choice for wedding jewellery. Even better, they've shaken off their stuffy reputation. So now pearls are available in a whole host of modern, elegant and minimalist styles to suit every taste and budget. 
Choose natural, unfinished pearls or highly polished classic cuts. A single pearl looks magnificently modern on a minimal chain necklace, and as a pair of simple studs or drop earrings. They even come on chokers, which are bang on trend this year.
And they're ideal for adding the finishing flourish to the vintage look, with a strand of pearls around the neck and some beautiful vintage-inspired drop earrings for women designs.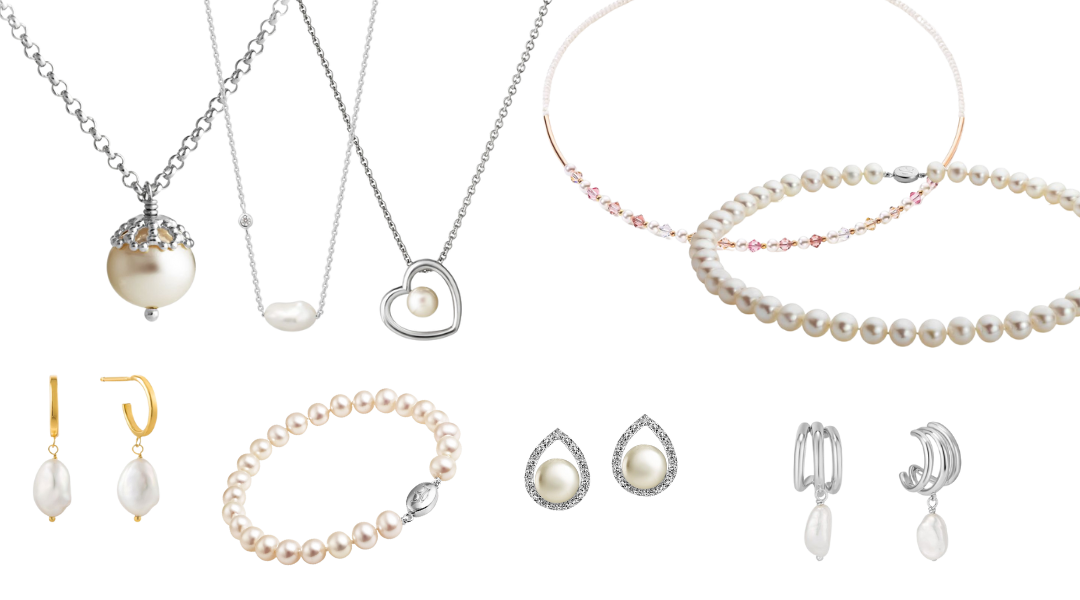 2. Coloured stones
Coloured stones have also made a comeback this year. Expect to see plenty of jewellery with emerald greens, sapphire blues and ruby reds.
If your budget won't stretch to the real thing, crystals and gemstones also offer a shot of colour to your bridal jewellery look.
This is where brands like Swarovski and Shyla shine. With beautiful coloured crystal and glass pieces to choose from in a whole host of colours. So you can choose wedding jewellery to perfectly match your chosen colour scheme.
3. Statement earrings
Who doesn't love a pair of statement earrings? While some may prefer to keep it simple on the big day, others may want a statement piece to add some extra sparkle to their outfit.
Statement earrings can be elegant long, drop pieces, or large sparklers, depending on your taste and the style of your wedding dress. Choose from multiple gemstone earrings in a colour to compliment your wedding style. Gold earrings and Silver Earrings are always the best choices to be done. And a pair with plenty of sparkle and a heap of vintage glamour. Charms can also adorn you when it comes to more categorising you.

4. Bridal jewellery with personal appeal
Personalised jewellery is big this year and it's infiltrated the bridal jewellery trends as well. Necklaces for Women with initials make a simple but effective statement. The initials of the bride and groom adds a lovely personal touch to the bridal outfit. You can also create matching necklaces for the bridal party, such as bridesmaids, with their own initials for that extra touch.
Necklace stacks are another way to add a personal touch to your wedding jewellery. Choose several pieces that have personal meaning to you and create your very own individual layered necklace jewellery look.

5. A hint of vintage wedding style
A hint of vintage is never a bad thing, even if you're a modern bride-to-be. Weddings have a long history, so even if you're not a vintage girl at heart, there's no shame in embracing a little bit of vintage glamour on your wedding day. 
Statement earrings and pearls lend themselves perfectly to the vintage look. Many vintage inspired designs are classics for a reason and will bring a timeless touch of glamour to your outfit. But you can wear a hint of vintage without going for a fussy style. Check out these Millenia Pear drop earrings by Swarovski, for example. Up-to-the minute style with just a hint of vintage glam.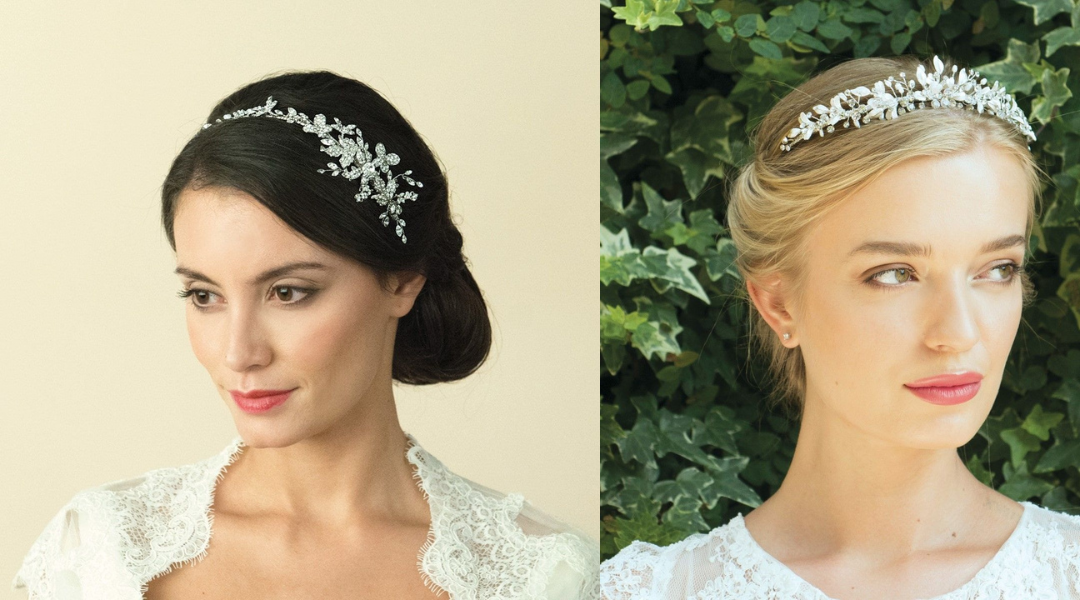 Bridal hair accessories
Once you have your dress, you've booked your stylist and you're making choices about your bridal jewellery, don't forget to think about your hair. What accessories will suit your chosen style? 
If you've chosen to wear a veil, you may need a hair piece to help hold it in place, or it may come with its own. But you wear a hair accessory instead of, or without a veil too. Tiaras are super glamorous, but if that's too traditional for you, consider a hair vine or comb instead. They work especially well alongside the vintage look. But even if you've chosen a very modern dress, they can be the perfect finishing touch. Discover our range of bridal hair accessories for more ideas.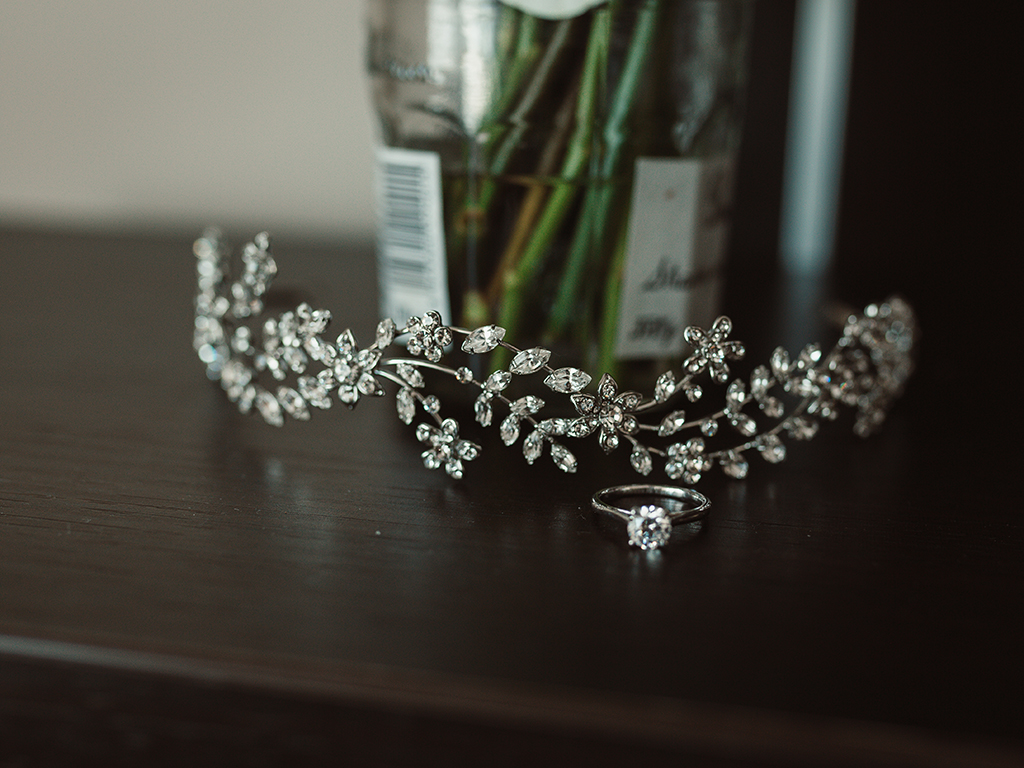 Bridal party jewellery - bridesmaids and more
Last but not least, once you've chosen what you're wearing, you can choose wedding jewellery for your bridal party too. Choose items that match yours, or along a similar theme. Or choose something completely different and personal to each member of the party. A clever choice of jewellery can make the ideal thank you gift too!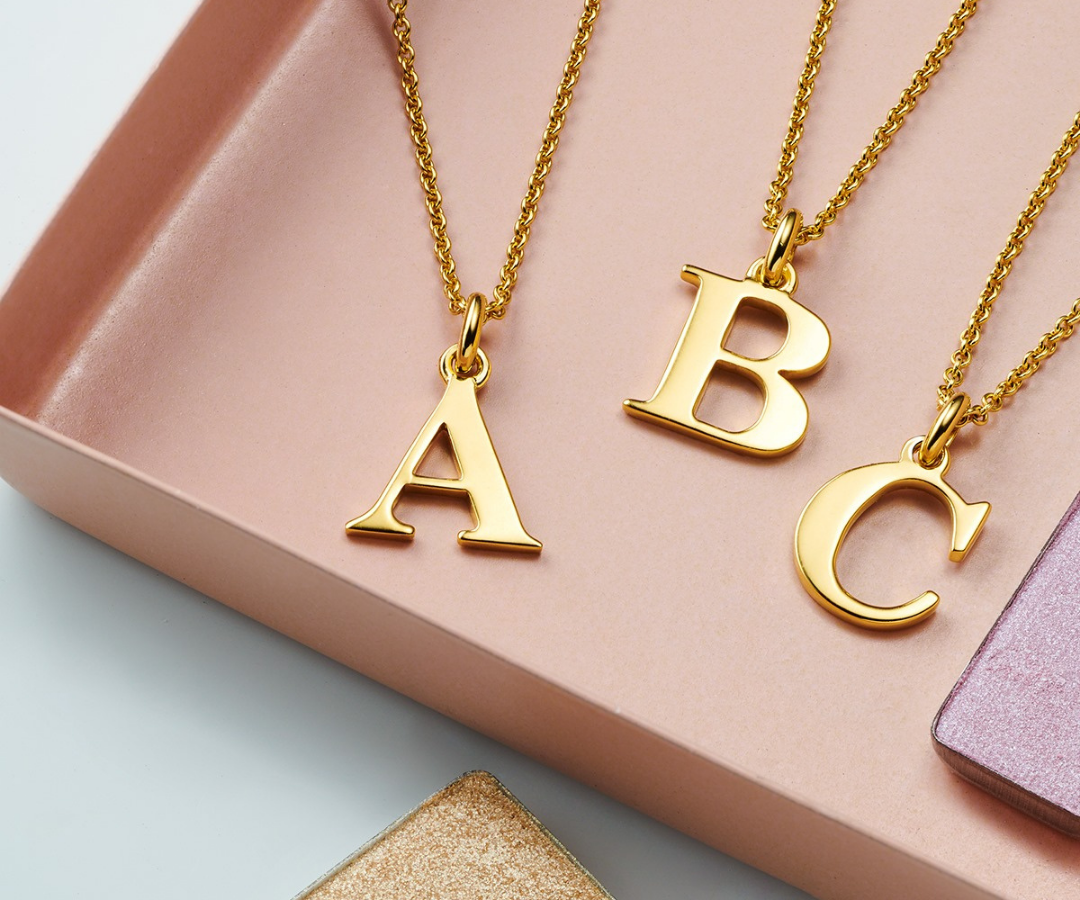 Take a look at our Bridesmaids Jewellery and Gifts selection for more inspiration in both traditional and modern styles. Here you can also with the elegant and stylish Watches from Niche Jewellery.