Discover five fabulous up-and-coming ring trends that you won't want to miss out on. With something for every look and style this summer.
Rings are a powerful and personal item of jewellery. They're also a lot of fun. From friendship rings to cocktail rings, they offer the chance to truly express and enhance your style.
Get a ring you can wear every day or something special to add some sparkle to your evening outfit.
However, you wear them, if you love Rings for Women as much as we do, you'll want to check out these five up-and-coming ring trends.
Toi et moi - multiple stone rings
Why have one when you can have two or three? Toi et moi is French for 'you and me.' It usually refers to an engagement ring, with two stones, but it's a trend that's growing all the time. We love rings with multiple stones because they offer interesting shapes, colours and textures. And they're a chance to get even more of your style and personality across. We love the contrasting colours of Sarah Alexander's Park Lane ring. Sophisticated and chic for everyday wear.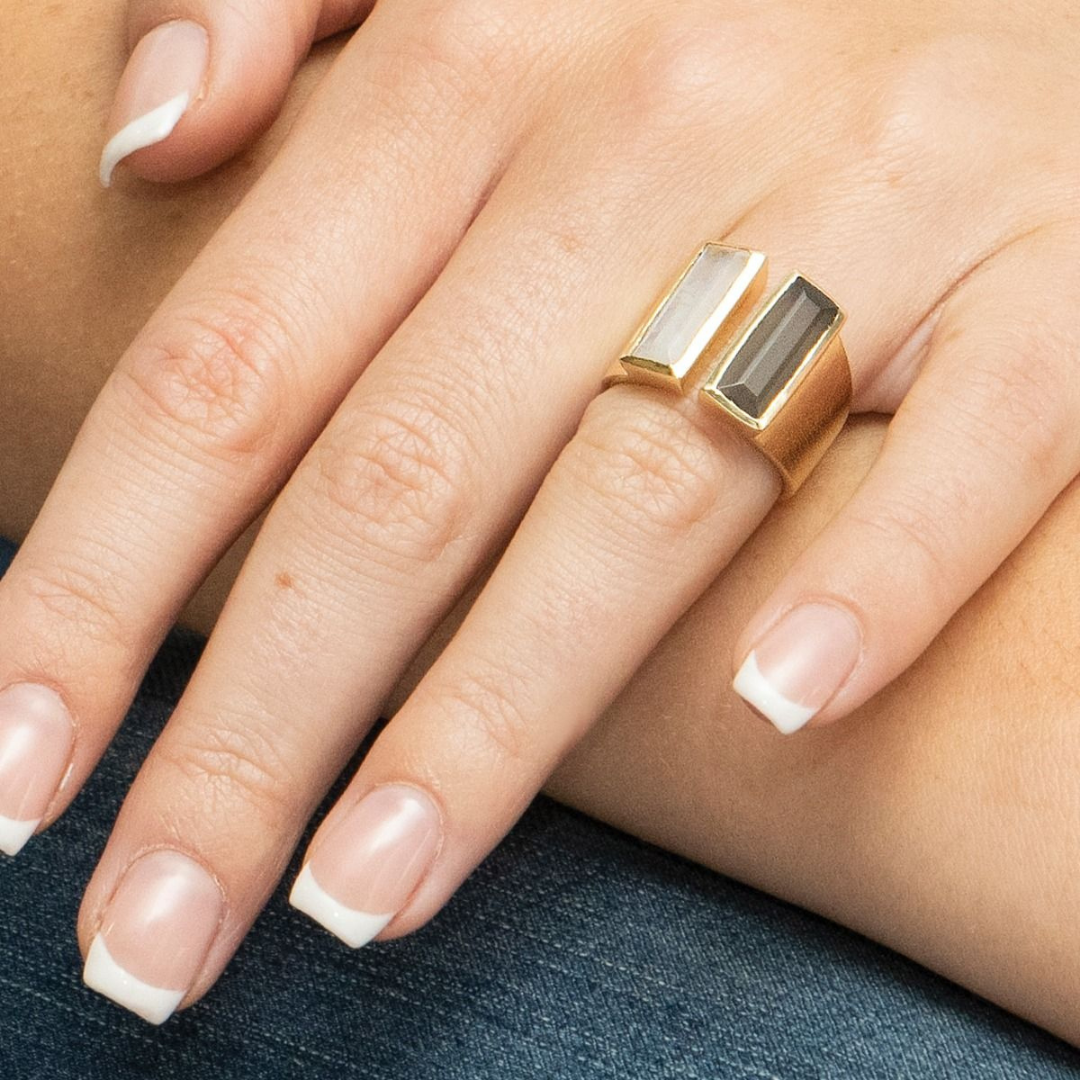 Cutting some shapes - embracing interestingly shaped stones
Oval stones, pear-shaped stones and other slightly more unusual shapes are growing in popularity and we think they're a trend to look out for this year. Single stones on a thin, simple band are getting more and more popular. And we can see why.  Swarovski handles this new trend perfectly, of course. Creating maximum sparkle with their pear-shaped Attract ring set.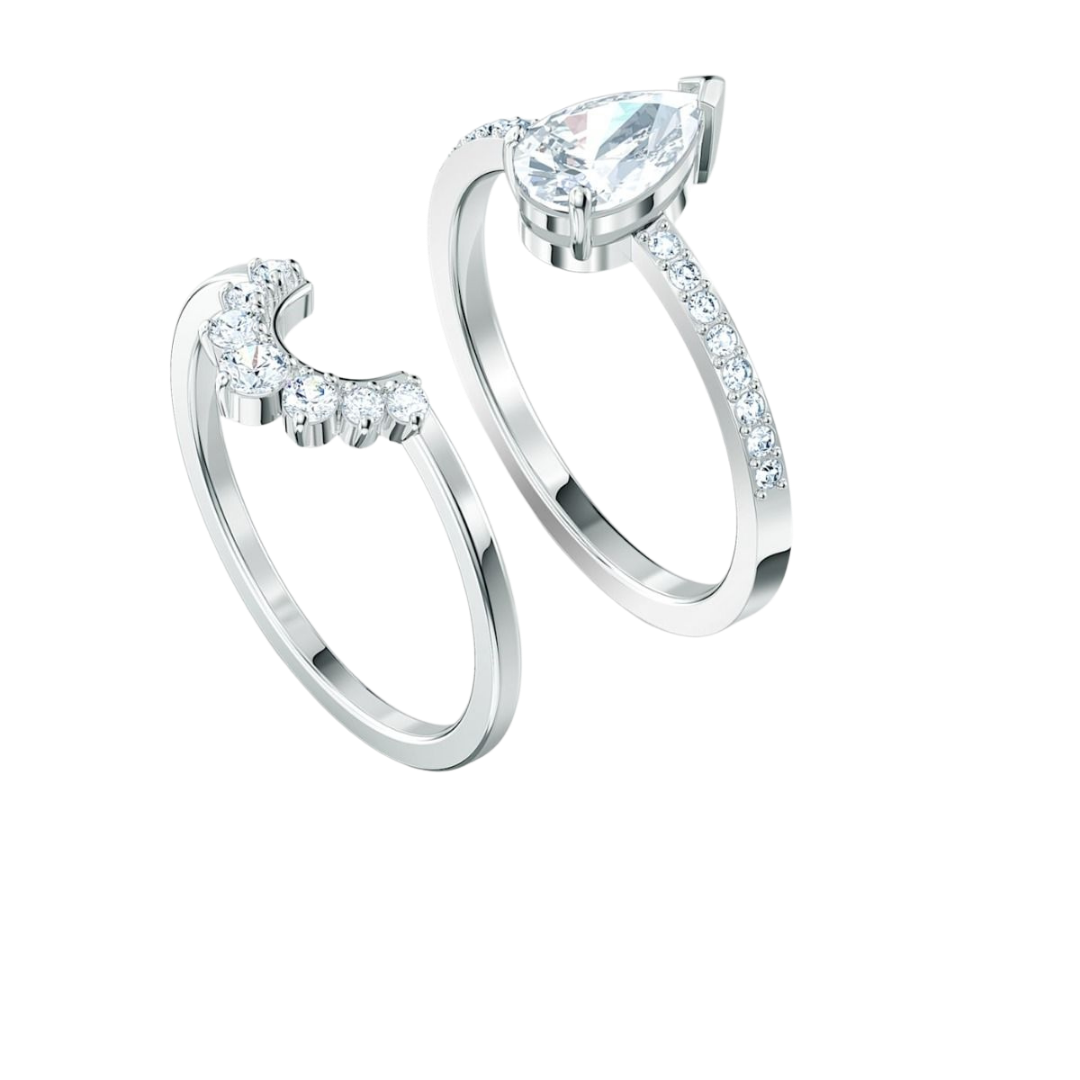 The chunky and sculptural ring trend
Heavy settings for stones with chunky bands, or sculptural metals twisted around fingers are an interesting trend to look out for. There's a hint of 70s signet ring glamour about some of the larger settings, like this star studded Roka ring by Shyla London. Great for dazzling on the dance floor! Or try something more simple and subtle, like the this twisted silver band by Ania Haie.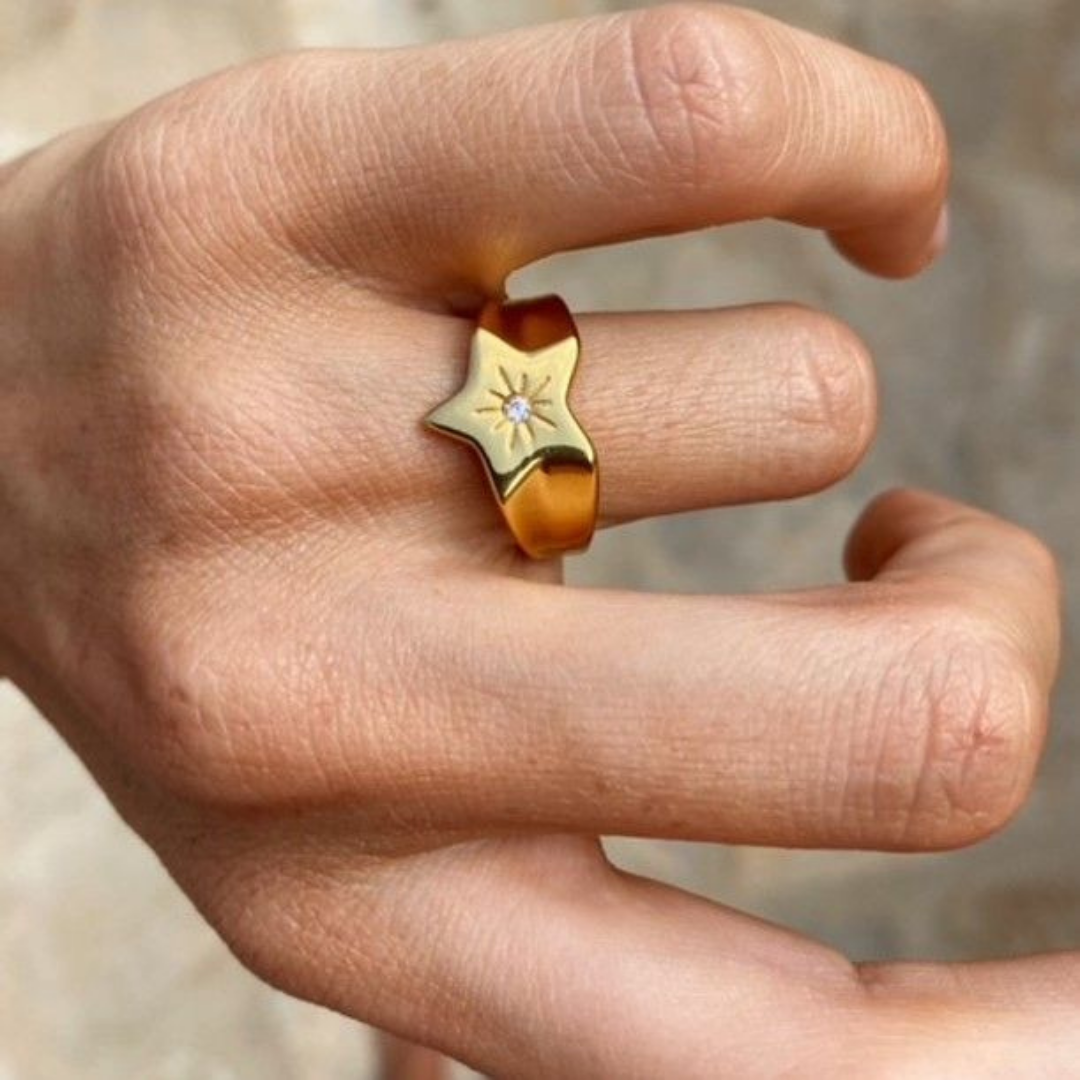 Bright colours
Colourful jewellery that pays homage to the Y2K fashion revival is a big trend for 2022 and rings are no exception. Get your colour fix through gemstones, glass or even beaded rings, like this new range by Annie Haak. The perfect friendship ring or everyday ring with a shot of colour to brighten your day.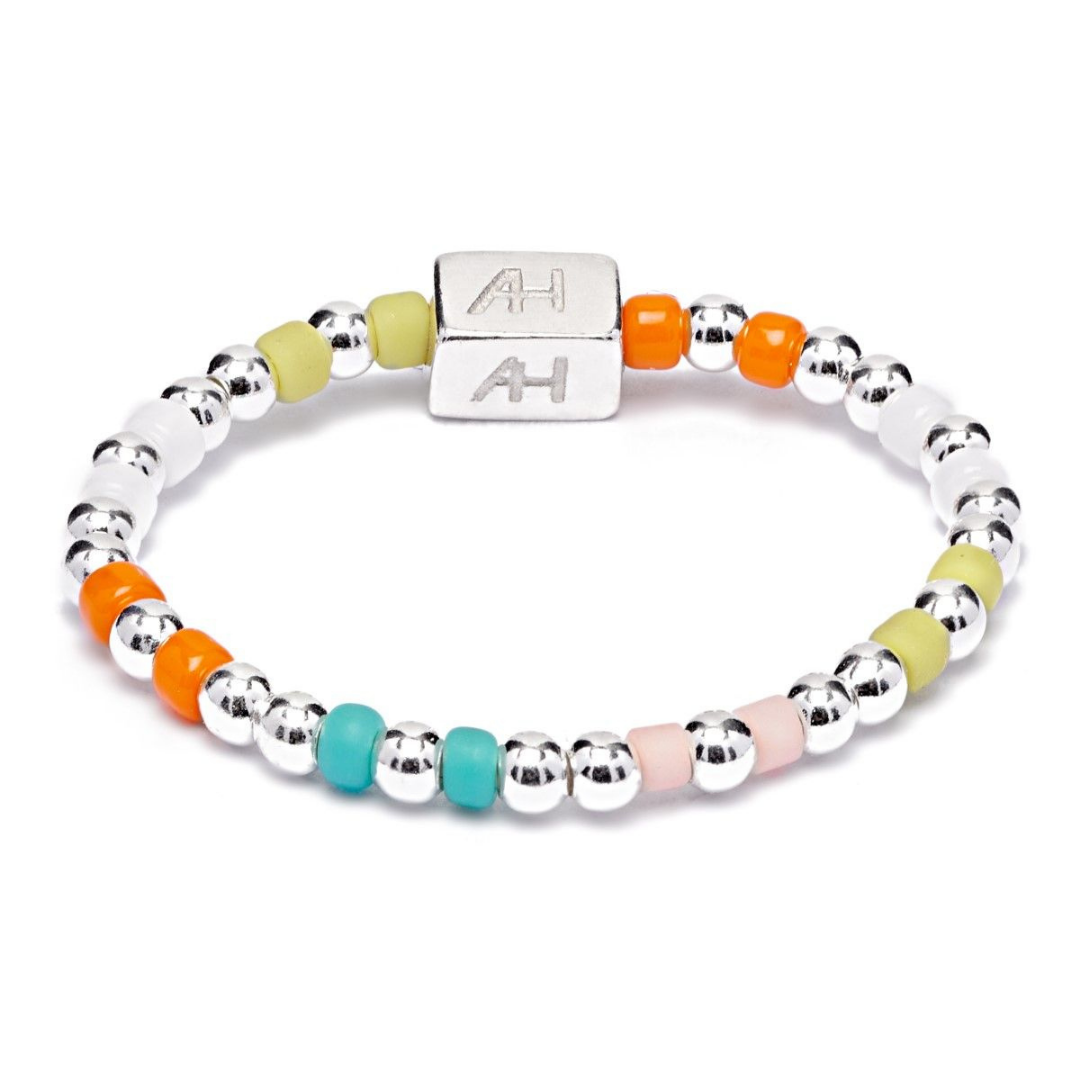 The Art Deco-inspired ring trend
A nod towards the clean bold lines and geometric shapes found in Art Deco jewellery has been noted amongst trend experts. You can go with the Diamond Rings, Silver Rings, Gold Rings and Crystal Rings. We love the mixtures of shapes and cuts used to create drama and intrigue, like this silver and diamond Triangle ring by Thomas Sabo. This is a trend that's definitely finding its way into our jewellery box!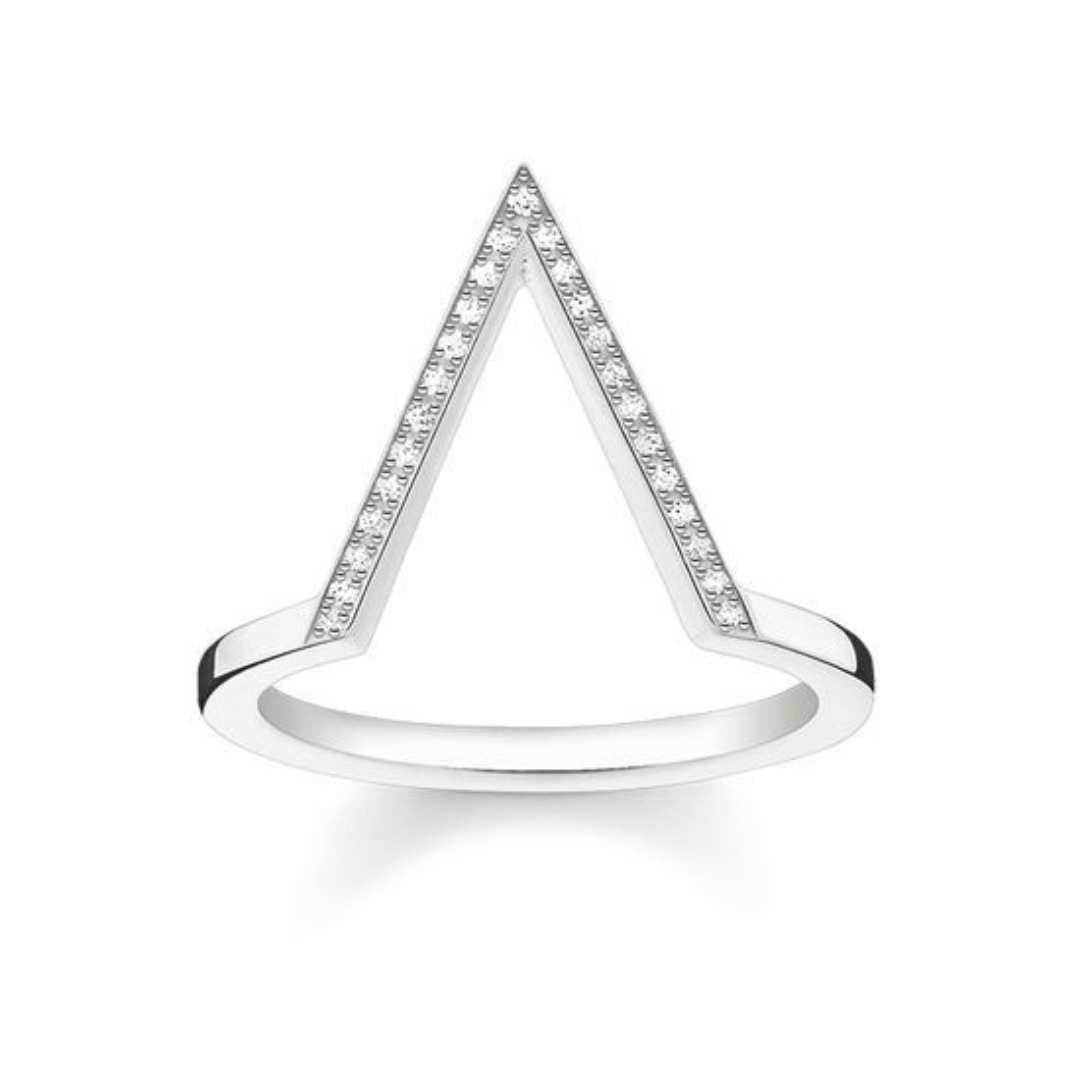 Large cocktail rings
Whether you're channelling 70s glamour or Art Deco vibes, the cocktail ring is back with avengence. We love the single pearl rings by Jersey Pearl, in a range of styles from vintage to modern chic. Shyla London have also channelled their inner diva into their range of beautiful cocktail rings in a range of brilliant colours.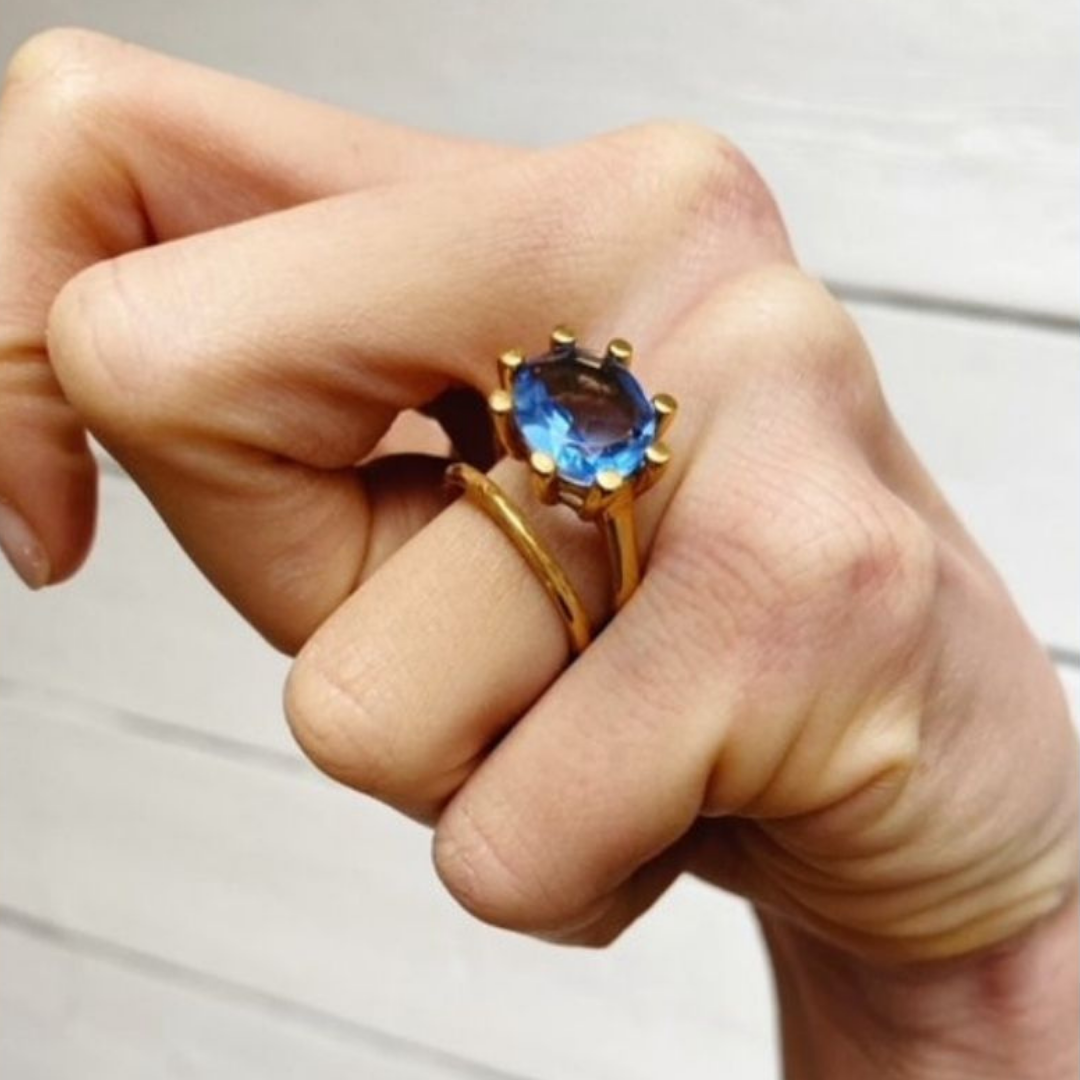 Find your perfect ring
If you're inspired by any of the ring trends mentioned above, check out our full range of rings available online. We've got everything from sophisticated daywear to summer favourites and even engagement rings.
Besides all this Niche Jewellery also provides the best Bracelets for Women, Necklaces for Women, Watches, Earrings for Women, Charms and other Wedding Jewellery and hair accessories.
Don't forget, stacking and mixing-and-matching rings also remain very en vogue. So if you can't decide which trend to follow above, why not try several?