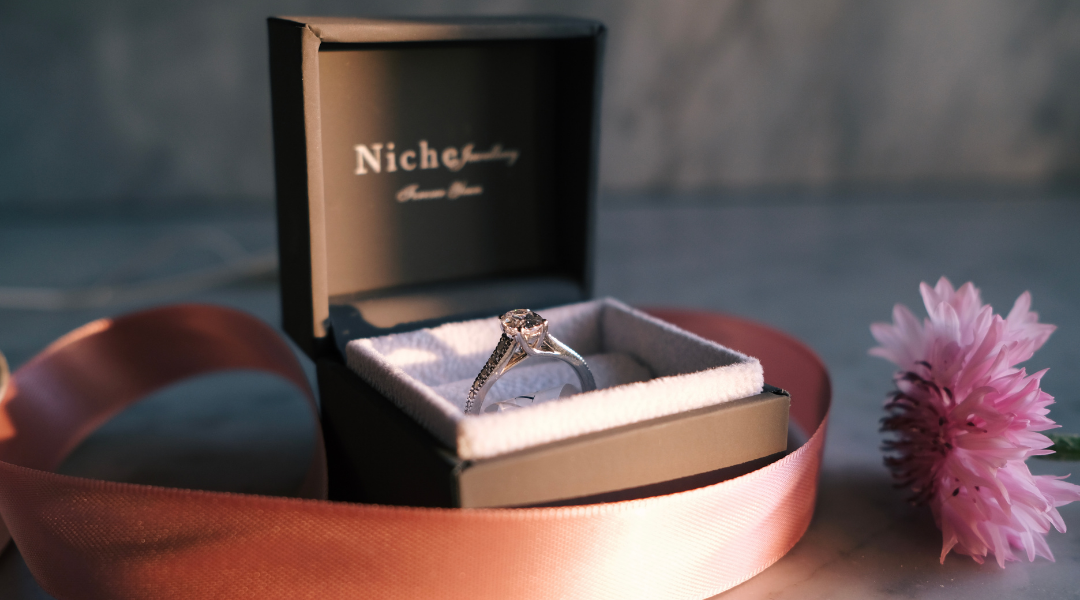 If you've just got engaged then you'll be looking for the perfect ring, but have you considered designing your own engagement ring? There are plenty of gorgeous rings out there to choose from, but are any of them perfect for you? Find out how to create your dream in five simple steps and own a one-of-a-kind ring that you'll love wearing forever.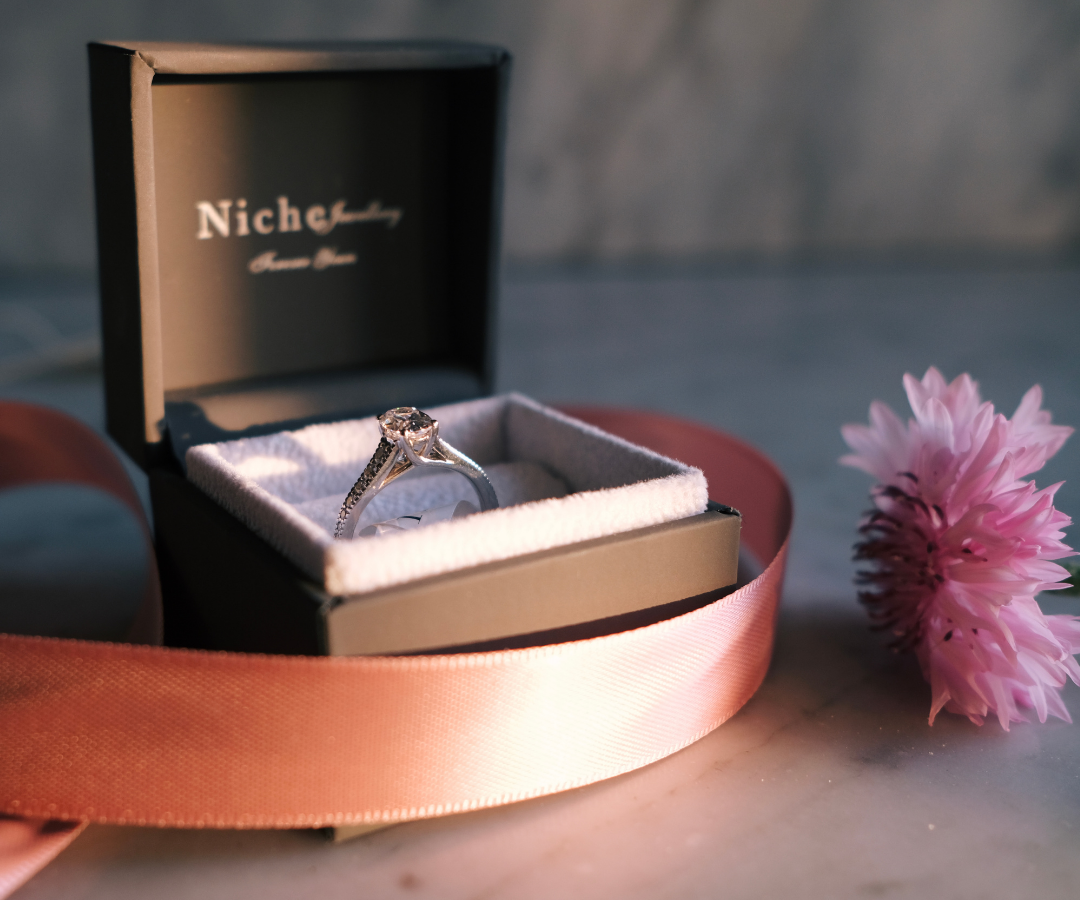 Congratulations, you're engaged! 
Now you just need the perfect ring. You could choose from our beautiful collection, or you could take the plunge and design your own. It's not as difficult as you think. We've got plenty of expert advice to help you through the process
Choosing an engagement ring
If you've popped the question, are just about to, or have just said 'yes' to a proposal - congratulations! Now the exciting task of choosing an engagement ring can begin! But there are so many to choose from, where do you begin?
Niche are official stockists of beautiful diamond and wedding ring designs from Brown and Newirth, Raphael Collection, Clogau Compose. Most of our engagement rings are handmade to order. We keep sample rings in store for people to try, so you can get a feel of what styles suit you. Once you've found the design you love, you can have it made with a metal and stone of your choice.
But there is another way to get your dream ring - design it yourself!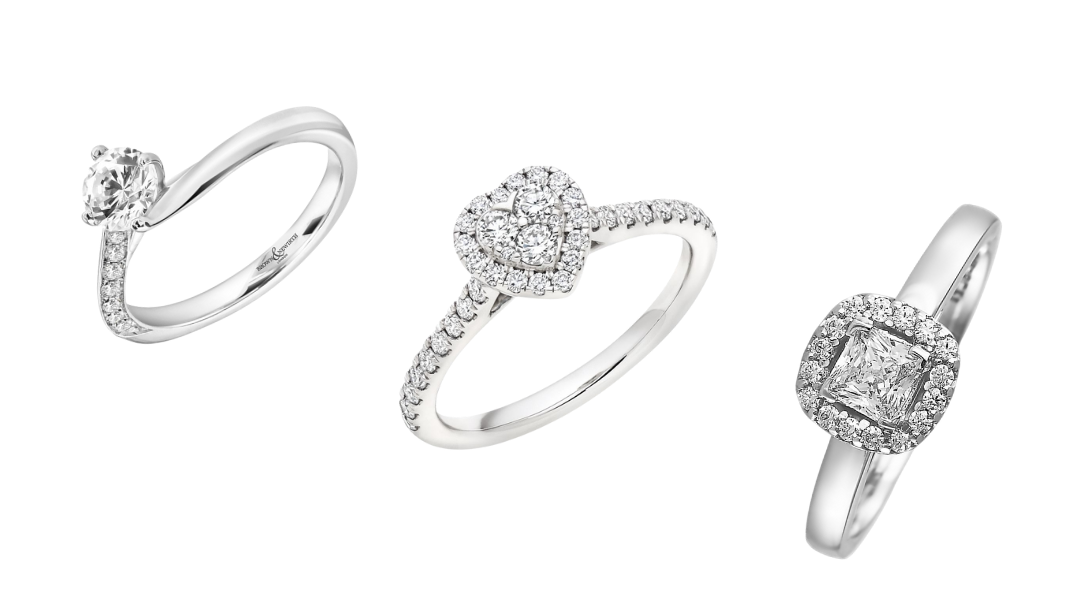 Design your own engagement ring
If designing your own engagement ring sounds a little scary then don't worry. We know the idea of creating your own ring from scratch can seem daunting, but it doesn't have to be. 
We've created a simple five step process and will guide you every step of the way. You'll get to choose every detail of your ring, so it's completely unique and personal to you.
Why design your own engagement ring?
Weddings are all about personal details. Your wedding jewellery should reflect you and your life together. You choose every detail of your big day, from the flowers to the table settings, so why not choose every detail of your engagement ring?
There are plenty of beautiful rings out there. But there's nothing quite as special as creating your own. Make it part of the wedding and the life you're creating together. Design your own engagement ring and know that no one else has a ring quite like yours.

Your dream ring, made by you
So, how does it work? Well, we know the idea of designing your own engagement ring may seem daunting, that's why we've made it as easy as possible. There are just five simple steps to getting your dream ring. 
Designing your ring should be as much fun as trying on wedding dresses. It's part of the experience of getting married and we do our best to make it special for you.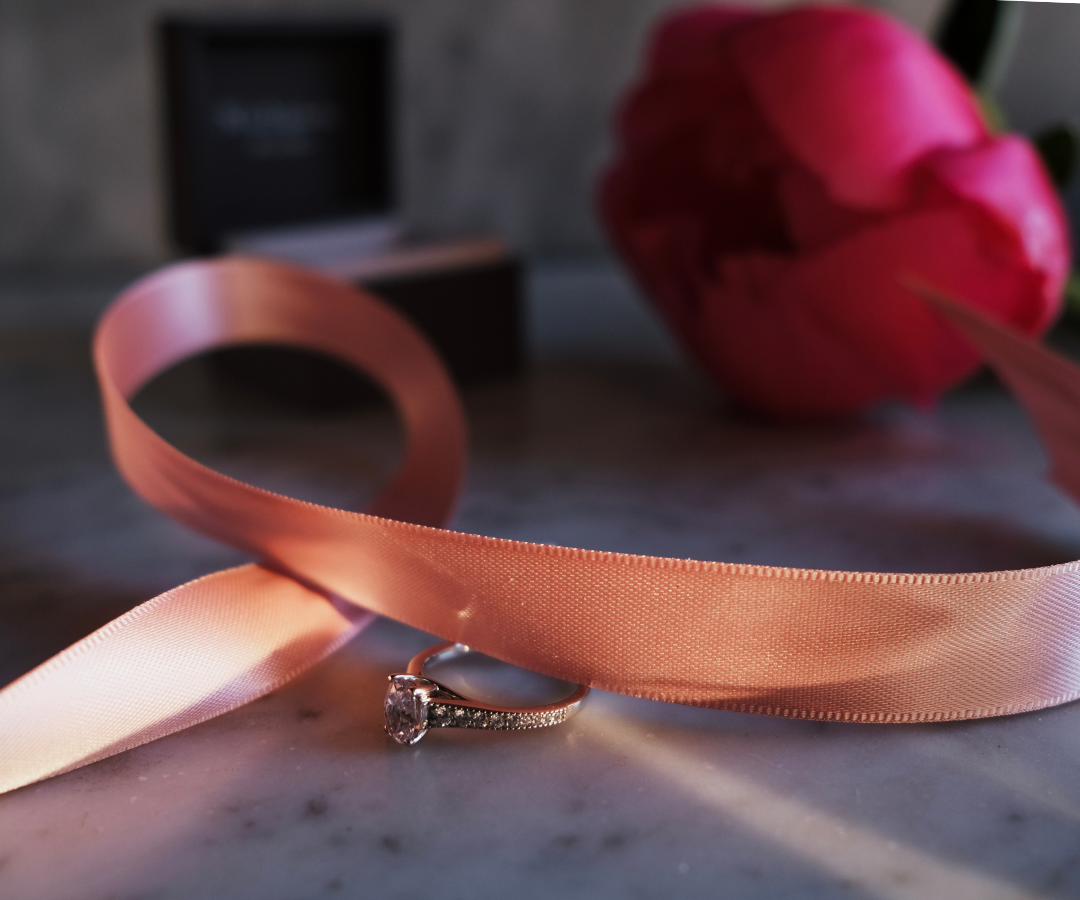 Step 1 - Gather inspiration 
Only you know the ring styles and designs that you like, so do some research and gather lots of ideas to work with. 
Pinterest and Instagram are a great place to start, with plenty of examples and inspiration from modern to vintage engagement rings. There are diamond rings, silver rings, sapphire rings, Crystal rings, emerald rings and more.
Look at the types of stones you like and the cuts, or shapes, that appeal to you. Consider what metal you like the look of the most. Would you choose yellow, rose or white gold rings? Or even platinum? What kind of wedding ring would you like and how would that sit alongside your ring? Designs often come together, so it may be useful to look at both.
These are a few key details to think about while you're looking around. Create your own Pinterest board to save your ideas. Take some pictures or sketch some ideas. These will all help with starting a design.
Step 2 - Talk with us
Next, come into the store or give us a call. 
We'll talk through the styles you like and look at different stones, metals and designs. You can try some samples to get an idea of how some of the details you like look in reality. And we can work out which ones suit you best.
Then together we'll find a way to create your dream ring, within your budget. 
Step 3 - Get a 3D CAD design
We will make a three-dimensional drawing of your design, so you can admire it from every angle. That way you can make sure it's exactly how you imagined it, before moving on to stage 4…
Step 4 - Try out a replica
Before we make your actual ring we recommend having a replica made. This is a mock-up of your design, made to size so that you can try your design on. Giving you the chance to make any final changes before sending your design off to be made. 
Once you're happy with every detail, we will send the instructions to our Master Jeweller to begin making your design.
Step 5 - Dazzle everyone with your dream ring - designed by you!
Your dream ring arrives and you have a completely unique and personal engagement ring. Every detail has been designed by you and you have a wonderful memory - as well as an amazing ring!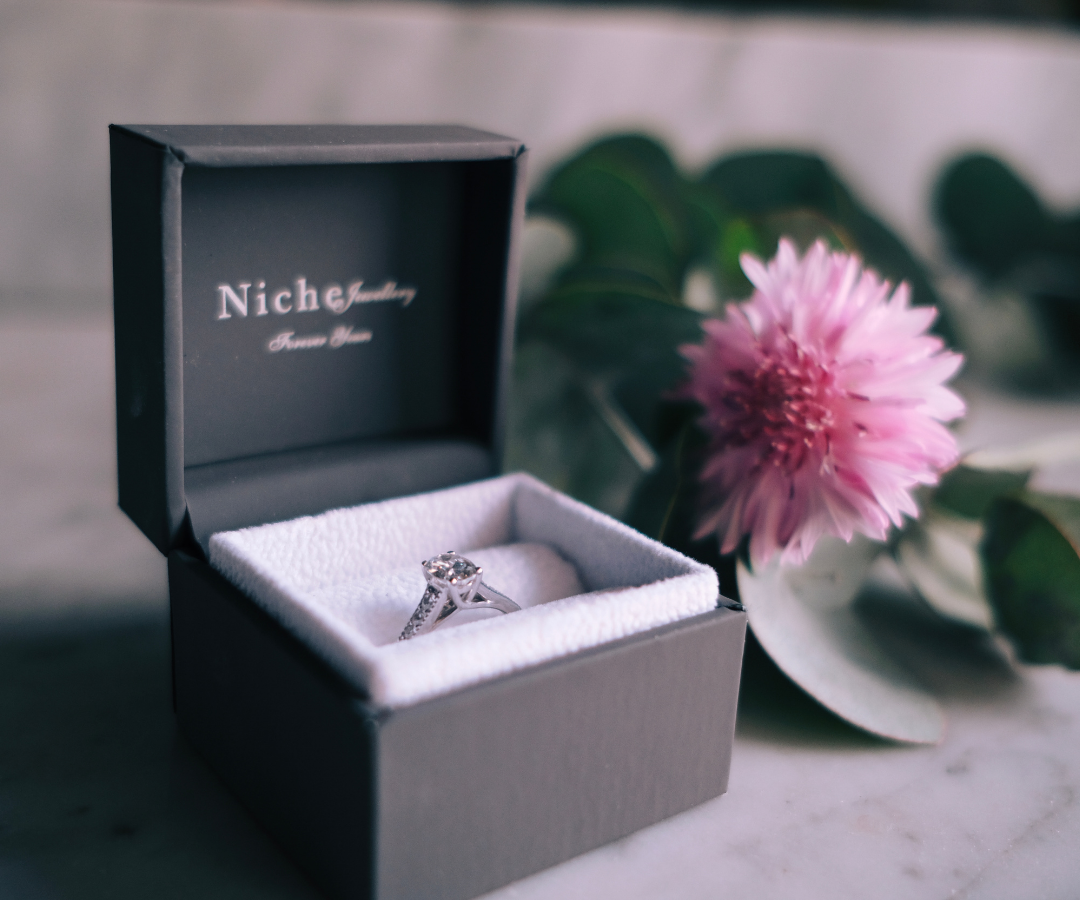 How do I get started on designing my own engagement ring?
Start with step one above and get your research underway.
When you're ready, give us a call on 01702 480898 and we can discuss your design over the phone or arrange an appointment for you to come in for a chat.
Good luck and happy ring designing!
Moreover, you can go for Bracelets for Women, Necklaces for Women, Earrings for Women, Watches, Charms, and other kinds of Wedding Jewellery from Niche Jewellery.