Summer jewellery can make your summer holidays fun and glamorous, wherever you are this summer. We've got 5 hot summer jewellery looks that are guaranteed to raise the temperature of your holiday. With summer jewellery to go with every outfit, from beach wear to cocktail chic. We've pulled together some of the hottest trends of the summer season to get the holiday vibe flowing wherever you are this summer.
Summer jewellery with heat
Are you staycationing this year? Feeling a bit glum about the weather? Don't worry. 
You don't need a fancy destination to be on trend and look sizzling in the sunshine (or rain!).
Become a beach babe in beads, or adorable in chains. Embrace your inner sun goddess and look

 hot even if the weather is not this summer 

with our guide to five essential summery looks.
Bead babe summer jewellery
If you're looking for the beach look this summer then you're going to need beads. Beach beads are big news this summer and they go
perfectly
with the casual beachy vibe. 
Your beads can be wood, metal or gemstones. Choose the beads that best suit your look, depending on whether you're going for casual city break chic or beach babe style.
Wear strings of beads 
individually
or stacked. Around the neck, but also on your wrist, in strands of colour or chains.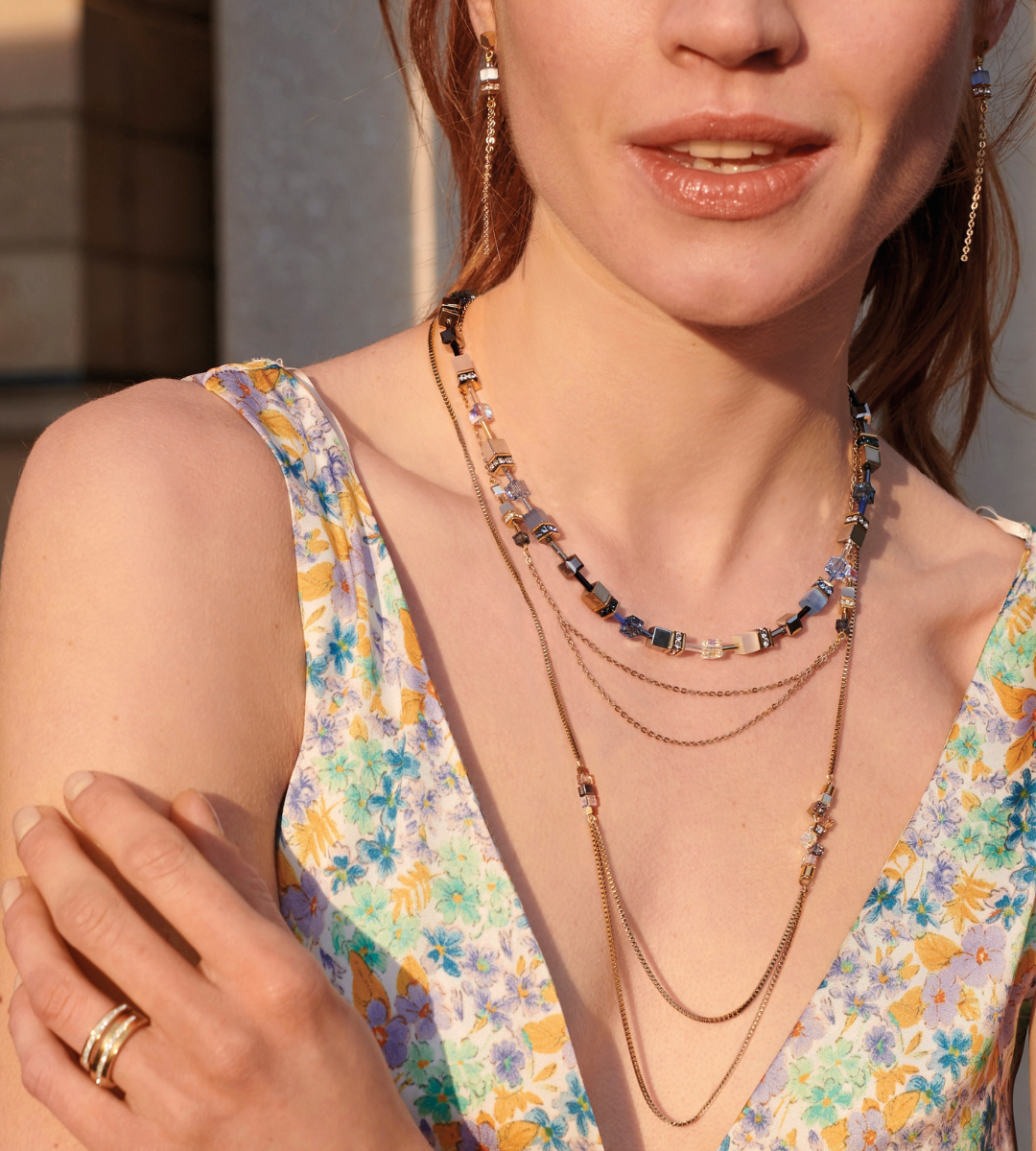 The beach bead look is perfect if you're looking to add a shot of colour to your outfit or compliment the colours of a summer dress. Coeur de Lion, for example, have some beautiful, summer colour combinations
. Some in a rainbow of gorgeous gemstones, others combining metal chains and their signature mini cube gem designs.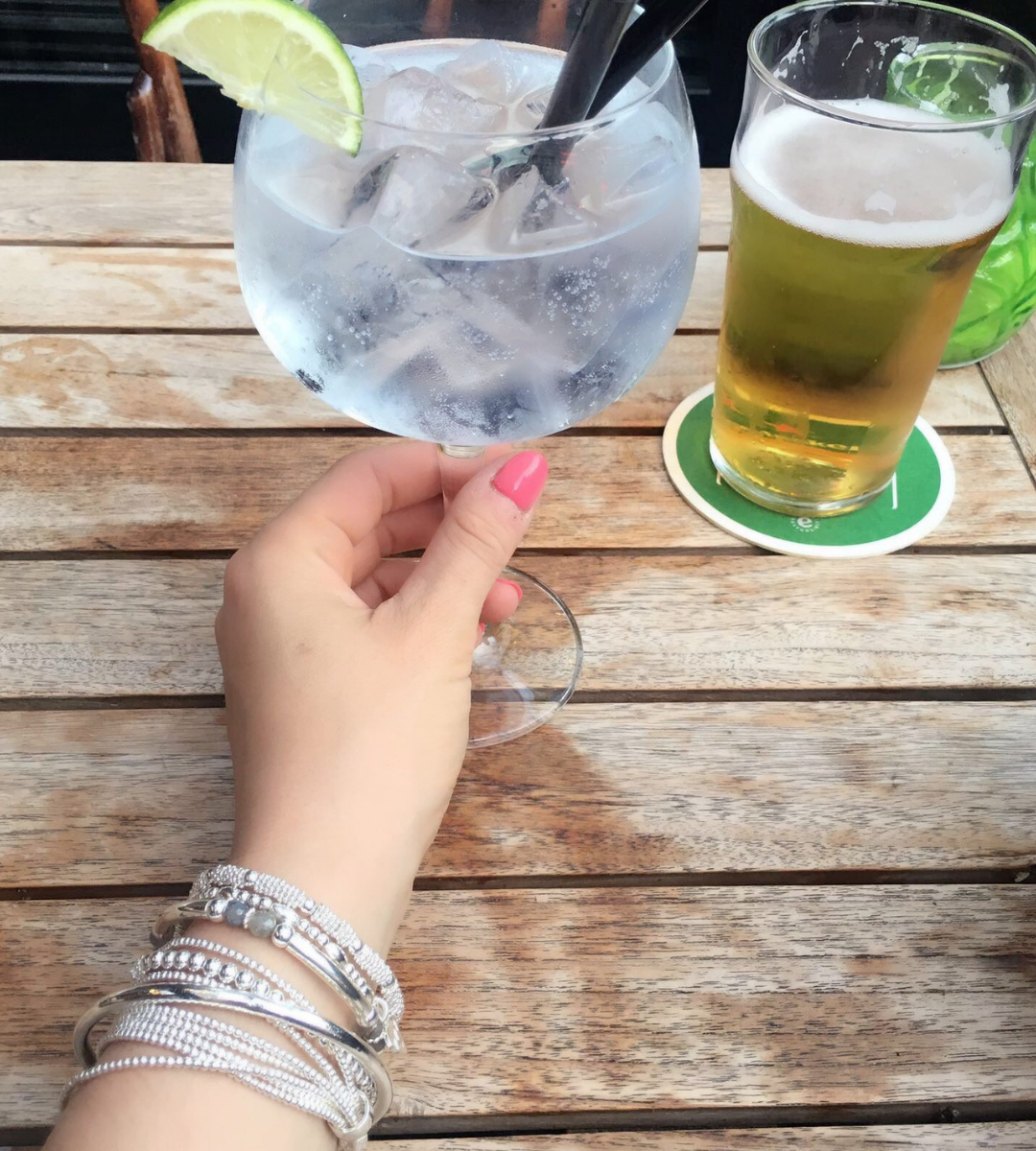 While designers like Ania Haie and Annie Haak have perfected super sleek metal beads in silver and gold, collected on delicate chains
. Available as necklaces or bracelets and perfect for stacking or layering, they look gorgeous with a simple white blouse or as a casual evening look.
Adorable in chains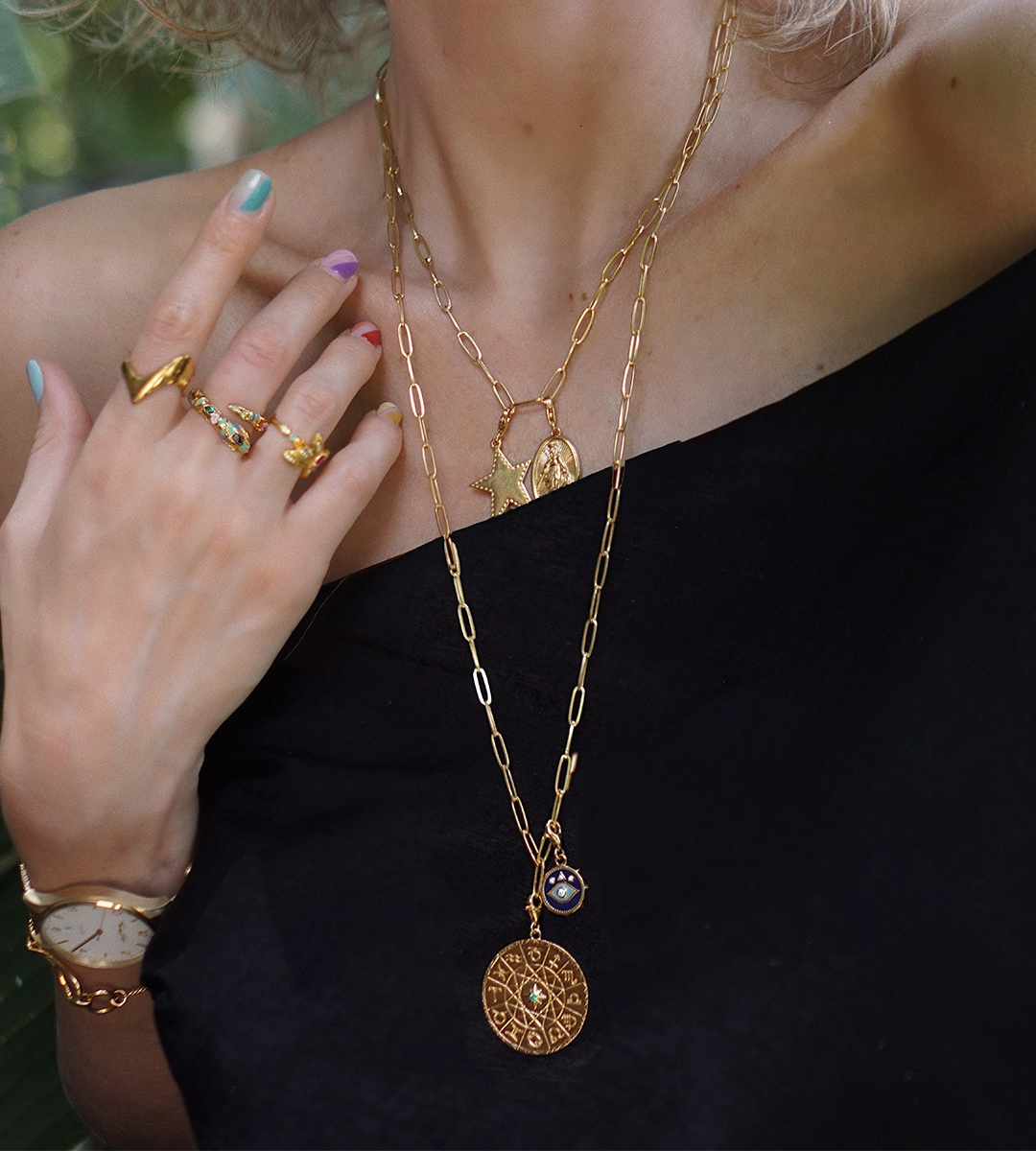 From delicate and dainty, to chunky or modern, chains are
immensely
versatile and easy to wear.
A simple long gold chain looks stunning against a little black dress for a summer's evening out. While chains adorned with charms look cute with jean shorts and a t-shirt. See our next look for how to layer chains with little pendants for a dash of colour or sparkle. 
Chain bracelets are also adorable. Add charms to make yours personal to you, or 
wear one chunky chain bracelet for an edgier look. You can also add chains to your ears, with chain earrings or ear cuffs.
Layered sun goddess
We've written before about the layering trend and it doesn't show any sign of going away. Layering your necklaces and chains is still high on the trend chart this summer. Which is fine with us, as stacking necklaces and bracelets is lots of fun and there are plenty of gorgeous ones to choose from.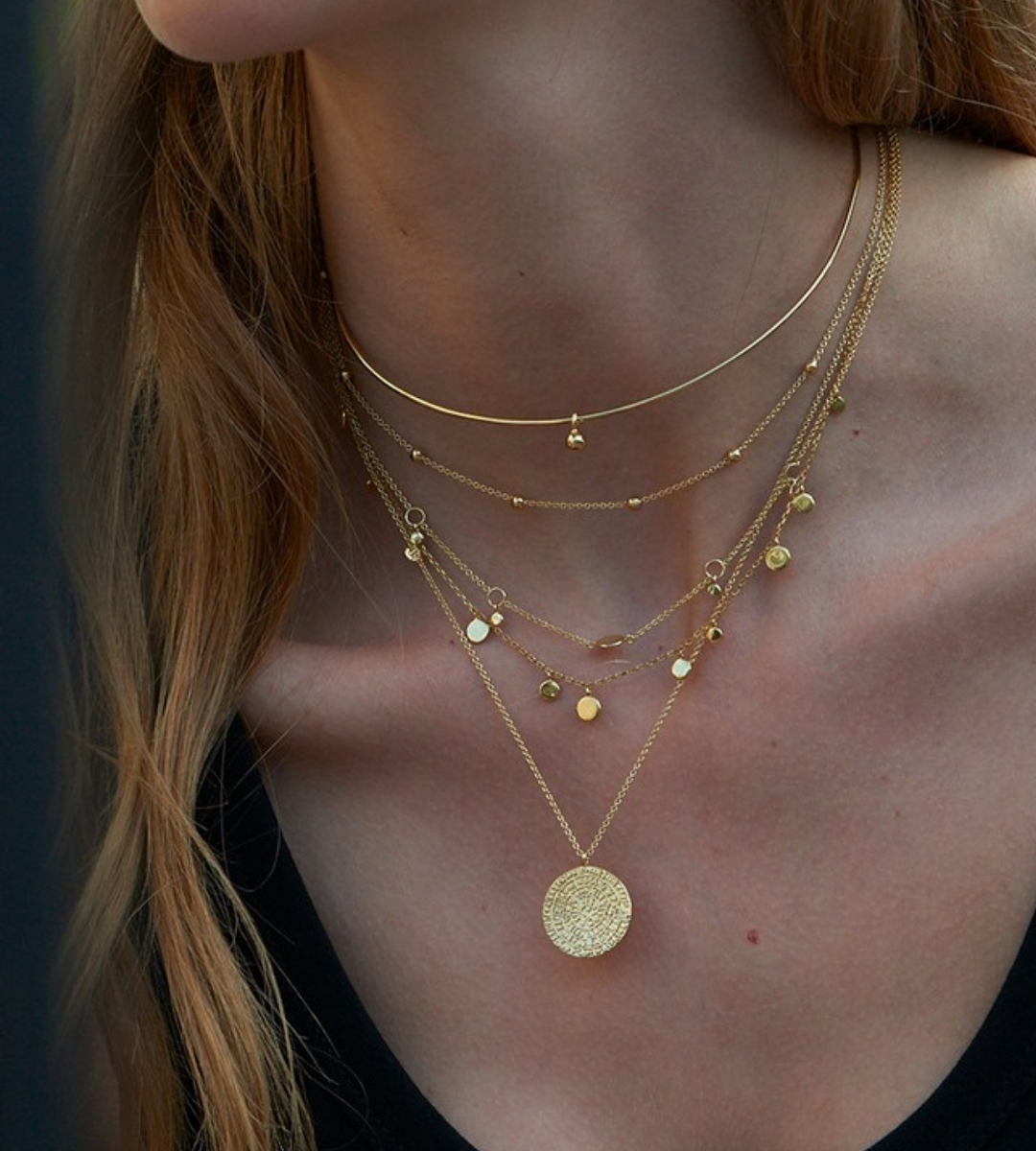 Wear several golden chains together for a sizzling summer jewellery look that's super stylish day or night
. Mix decorative chains with pendants to add colour and texture.

Ania Haie's chains are 

perfect for stacking and these pretty combinations will give you the sun kissed l

ook whether you're lounging by the pool or heating-up the dance floor.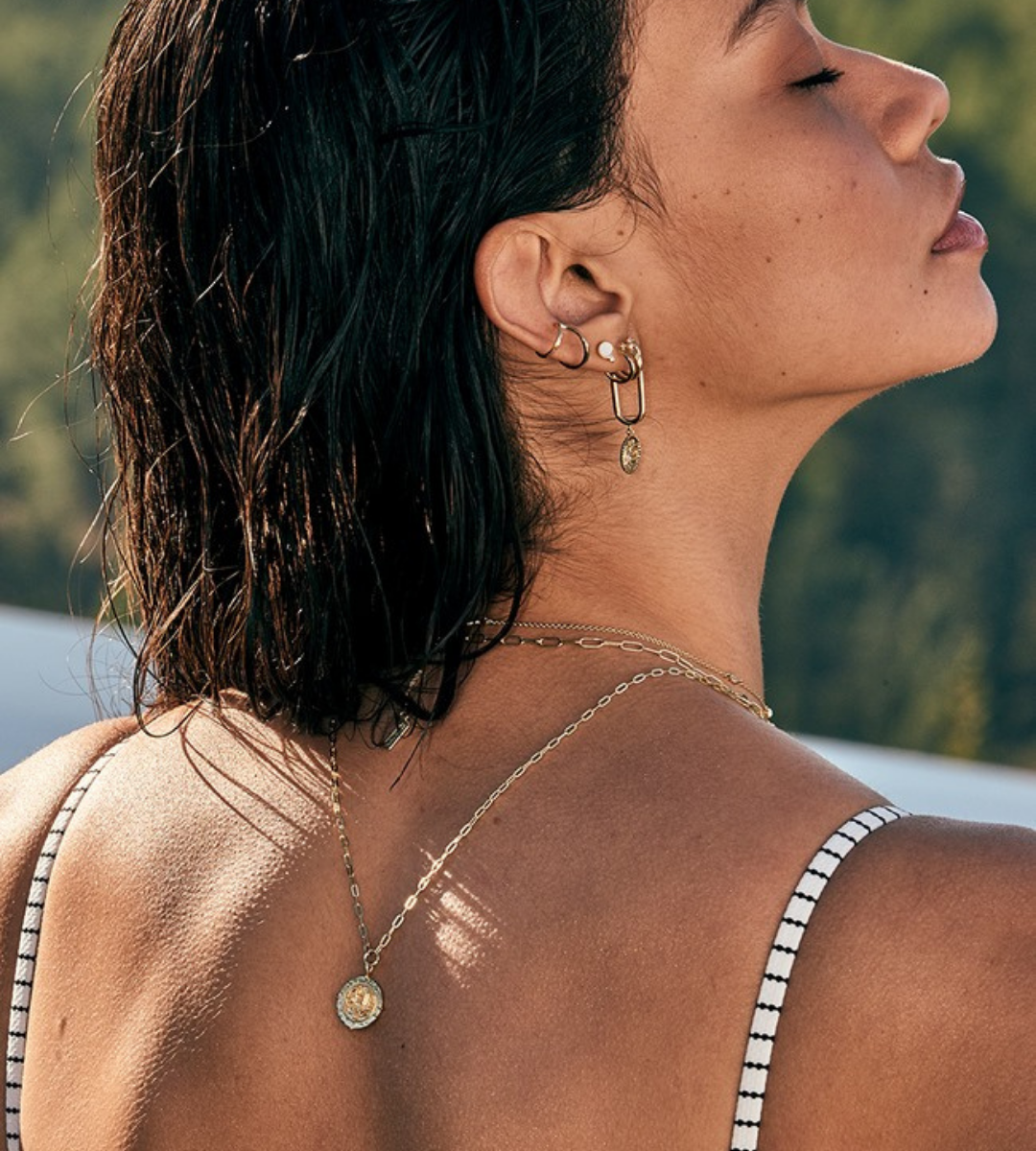 Tea party pretty with pearls
Pearls have made a big comeback in recent years.
Gone are the days of stuffy twinsets and pearls, modern jewellery designers have reclaimed the pearl for the modern girl
. Designers have embraced the Queen of gemstones and created a whole new way of wearing them, with some stunning modern designs and settings for both unpolished and perfectly round pearls.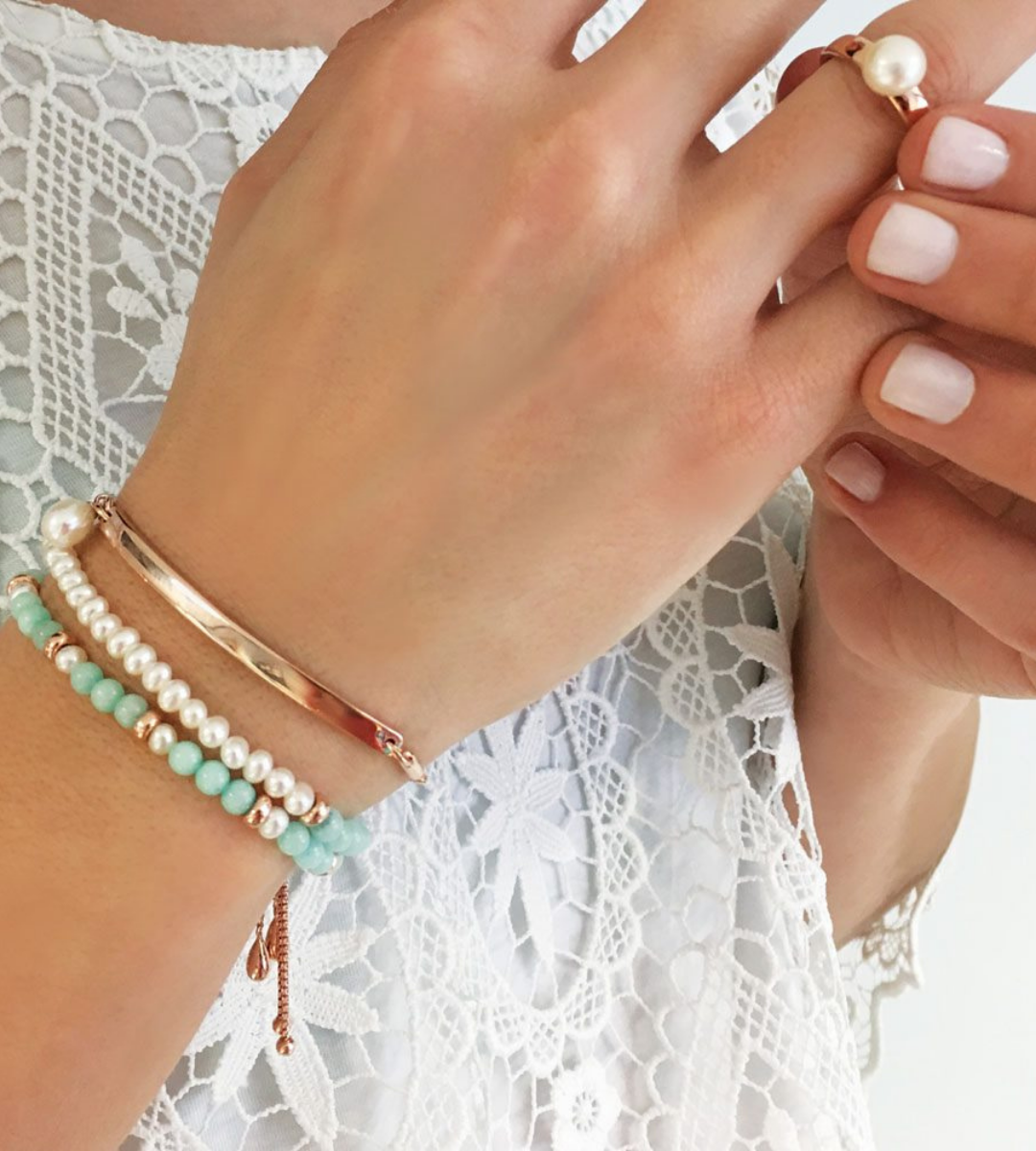 Grab yourself a few pearl designs and you won't be disappointed, they suit pretty much every skin tone and are naturally suited to summer, with their seaside feel.
Wear them as single pearls on chains, rings or bracelets, with a tea dress, for afternoon tea parties and BBQs. Dazzle in denim and a white blouse, with pearls dangling from your ears. 
Or channel your inner surf babe, by stacking beachy bead bracelets, in colourful stacks
. 
Daring earring diva
Summer earring styles this year are big and bold. They include large hoops and extra long, dangly earrings. Both have their place in the fashion world, so experiment and choose the one that best suits your look.
No 

jewellery box is complete without at least one pair of hoop earrings, so if you're looking for some staple jewellery items, you can't really go wrong by investing in some hoops.
There are a range of different

 styles and sizes
available, from simple gold or silver wire, to hoops embellished with gemstones or charms there are plenty to choose from
. Designers
just
keep coming up with new ways to wear them, but this summer it's the big and bold designs that will get you noticed.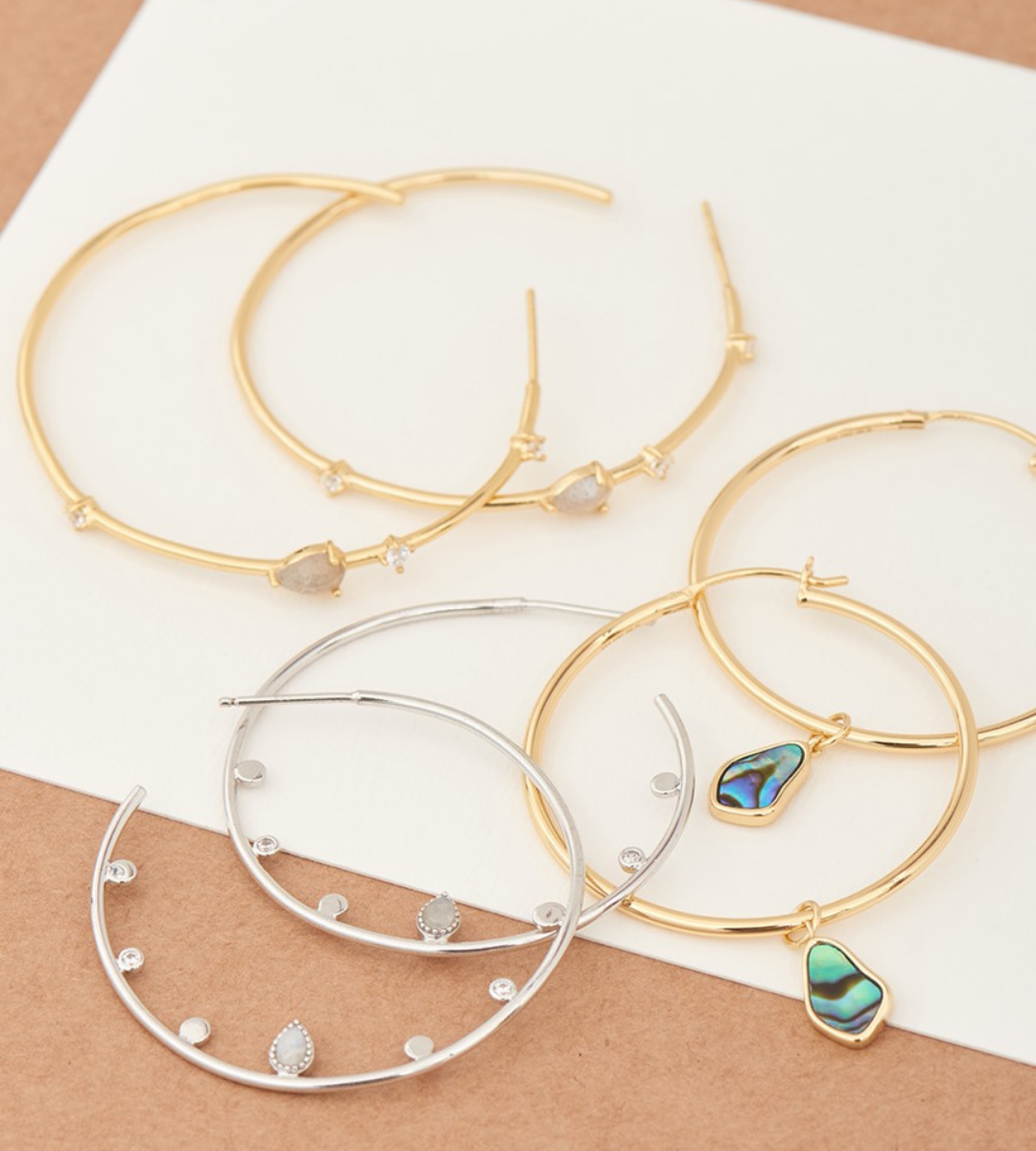 Hoops with charms or embellished with gems and sparkle
 look 
just
as gorgeous with a floral dress, swimsuit or jeans. And they
 can move
seamlessly
from day to night, creating an edgy or sophisticated look depending on your taste
. Go minimal for the office, or massive for the dance-floor!
But if you're looking for showstopper ear wear that isn't circular, shoulder-grazing earrings are also big news this summer
.
Luckily, there are plenty of those to choose from too. Everything from delicate drops of crystal or pearl on the end of long chains, to big and beautiful designs in silver and gold, or giant gemstones in a variety of colours.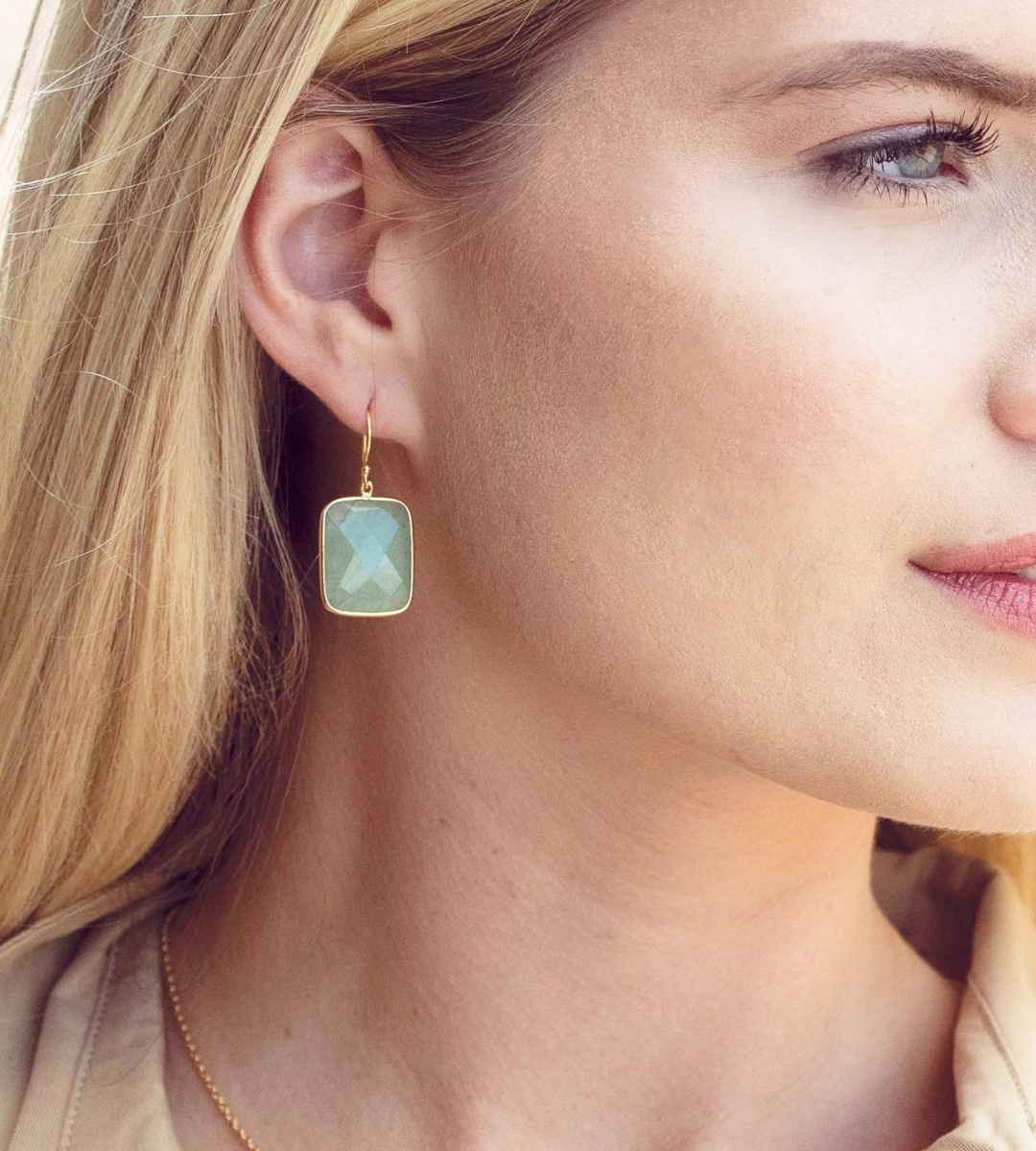 Whatever look you decide to go for, have fun and enjoy your summer!