Pearls used to have a bit of a stuffy reputation, but they've experienced a fashion revolution of late, becoming one of jewellery's hottest trends. Designers have been falling over themselves to create pearl jewellery for modern times. And the results are glorious. Take a look at a few of our favourite modern pearl looks.
But first, why pearls? Five reasons to love them
Pearls used to be a gemstone for the rich and have been around for over 4000 years. But now their beauty is available to everyone.

Pearls remind us of royalty and romance. Plus, they have a kind of magic quality to them. Because (even though most are cultured now) they're like a kind of treasure. Hiding inside an oyster shell at the bottom of the sea, waiting to be found.

Pearls are completely unique because they are the only gemstone that's created by another living thing, rather than dug from the ground.
Their natural beauty comes in all shapes, colours and sizes, so there's a pearl to go with just about anything.
They look beautiful against any skin tone and with almost any outfit. Glamming-up jeans, or acing the evening look.
Why now? The rise of pearl popularity 
Until recently pearls were rather out of fashion, unless you were royalty or getting married.
But now they're back, appearing on catwalks around the world. And the good news, is you don't need a tiara or twin-set to be a pearly queen. 
Modern jewellery designers have taken them to their hearts - and a whole new level. Reinventing the pearl necklace and using pearls throughout their collections. 
Pearls now take pride of place amongst the most on-trend earring, necklace and ring looks. From both top brands and small makers.
Our Top Pearl Picks
The pearl necklace: reinventing a classic
When you think of pearls, you probably think of the classic strands of pearls. This is a necklace traditionally given to women on special occasions, like weddings and graduations (or like the ones the Queen wears.) A single, double (or if you're the Queen) triple strand of pearls in a choker-style necklace. 
These are still available and some are quite beautiful, but they now have competition from some stunning modern incarnations. Necklaces that look at pearls in a whole new way, using both polished pearls and pearls in their natural state, to great effect.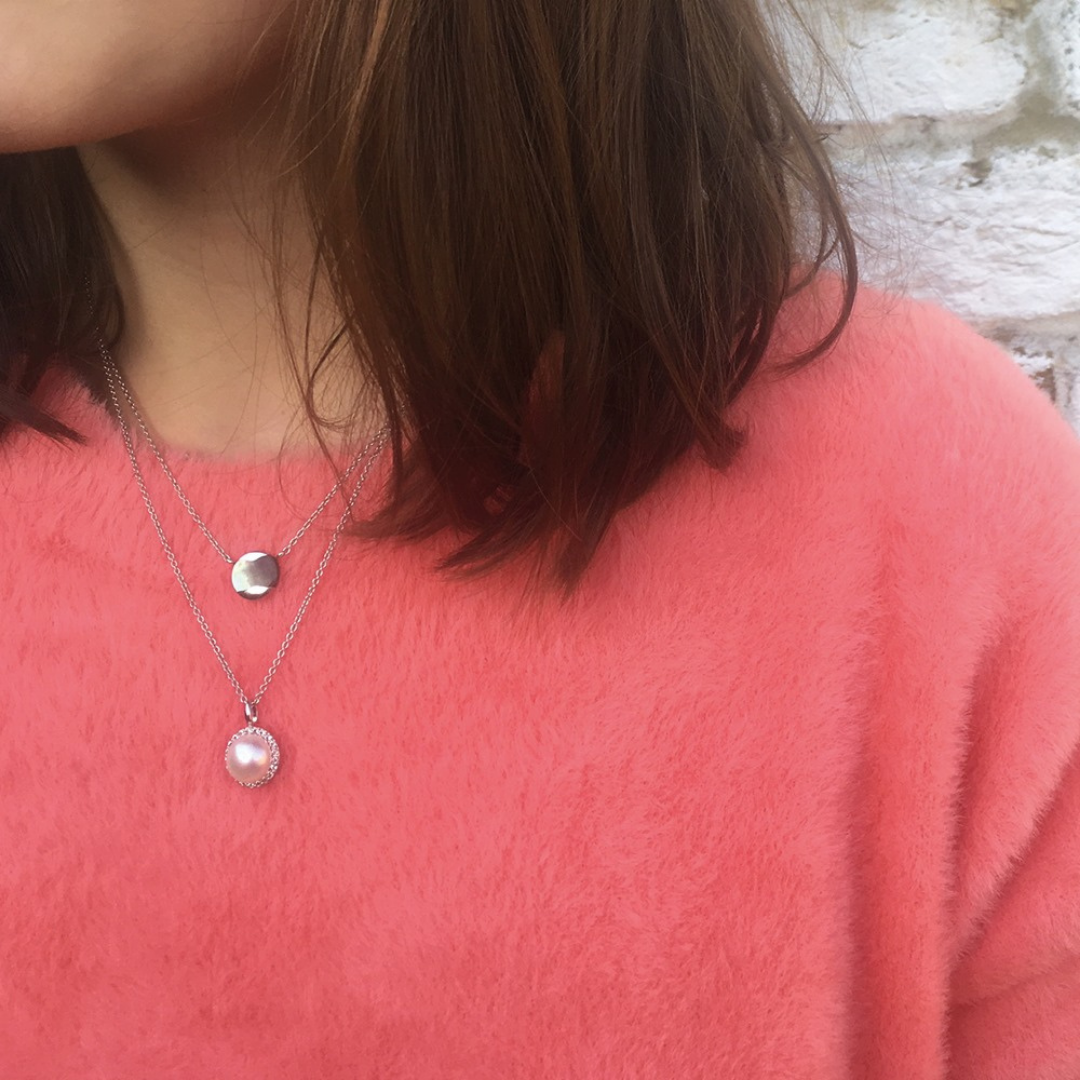 A single pearl on a gold or silver chain, for instance, is so pretty on it's own it doesn't need much dressing-up.
Inherently modern, these look fabulous with a blouse and jeans. Or against a bright or dark coloured top, as a daytime or an evening look. 
For an equally modern on-trend look, designers like Ania Haie have added pearls to their pretty and stackable, jewellery collections. Unfinished pearls and slices of mother-of-pearl sit on dainty gold and silver chains alongside other pieces.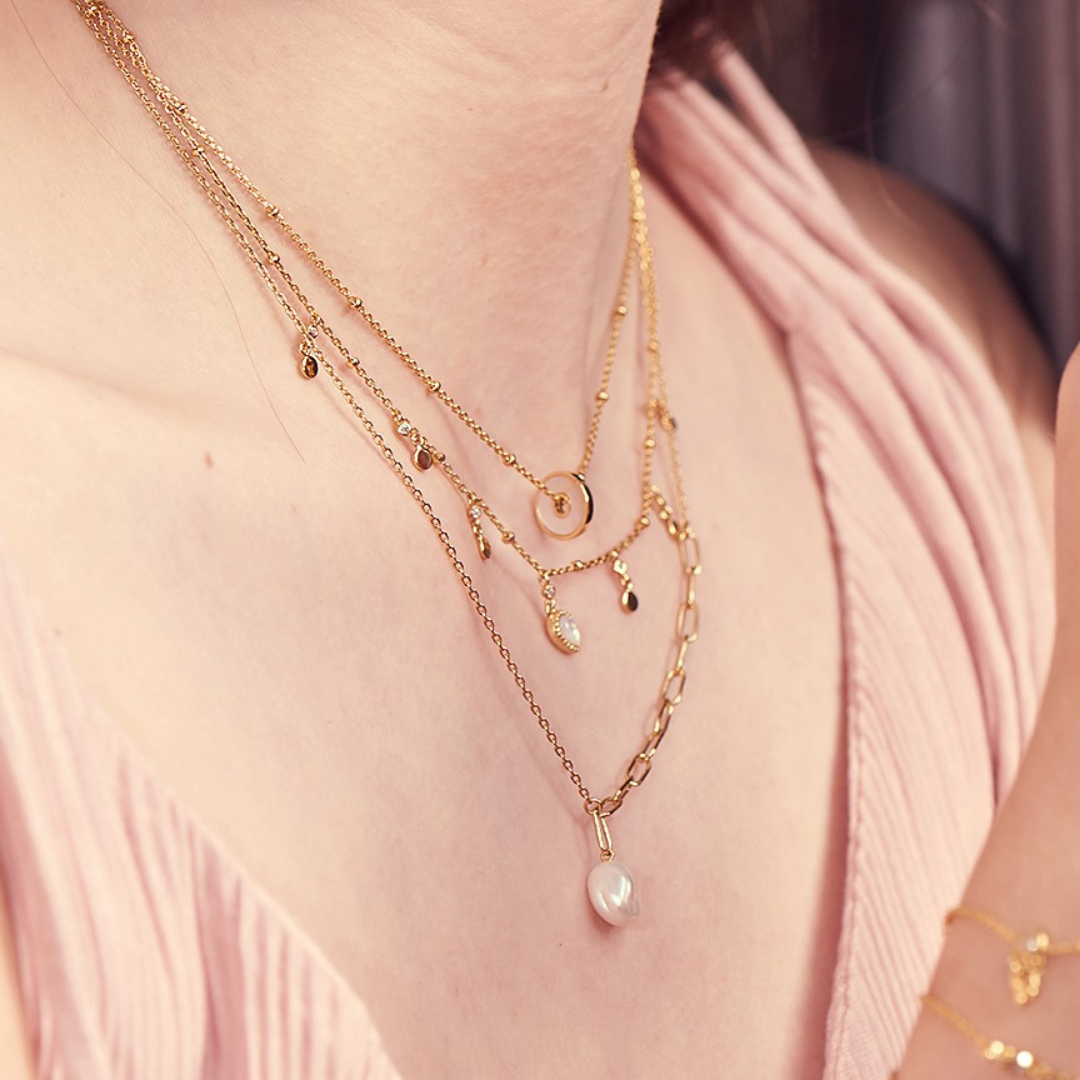 While jewellery makers Nomination have chosen to put them on long chains alongside tassels and other gems, to create stunning evening wear.
Pearl bracelets: single, stacked and charmed
Pearl bracelets of old often looked like the strands worn round the neck. A single or double neat row of perfect little pearls.
Now they appear on chains, charms and even friendship bracelets.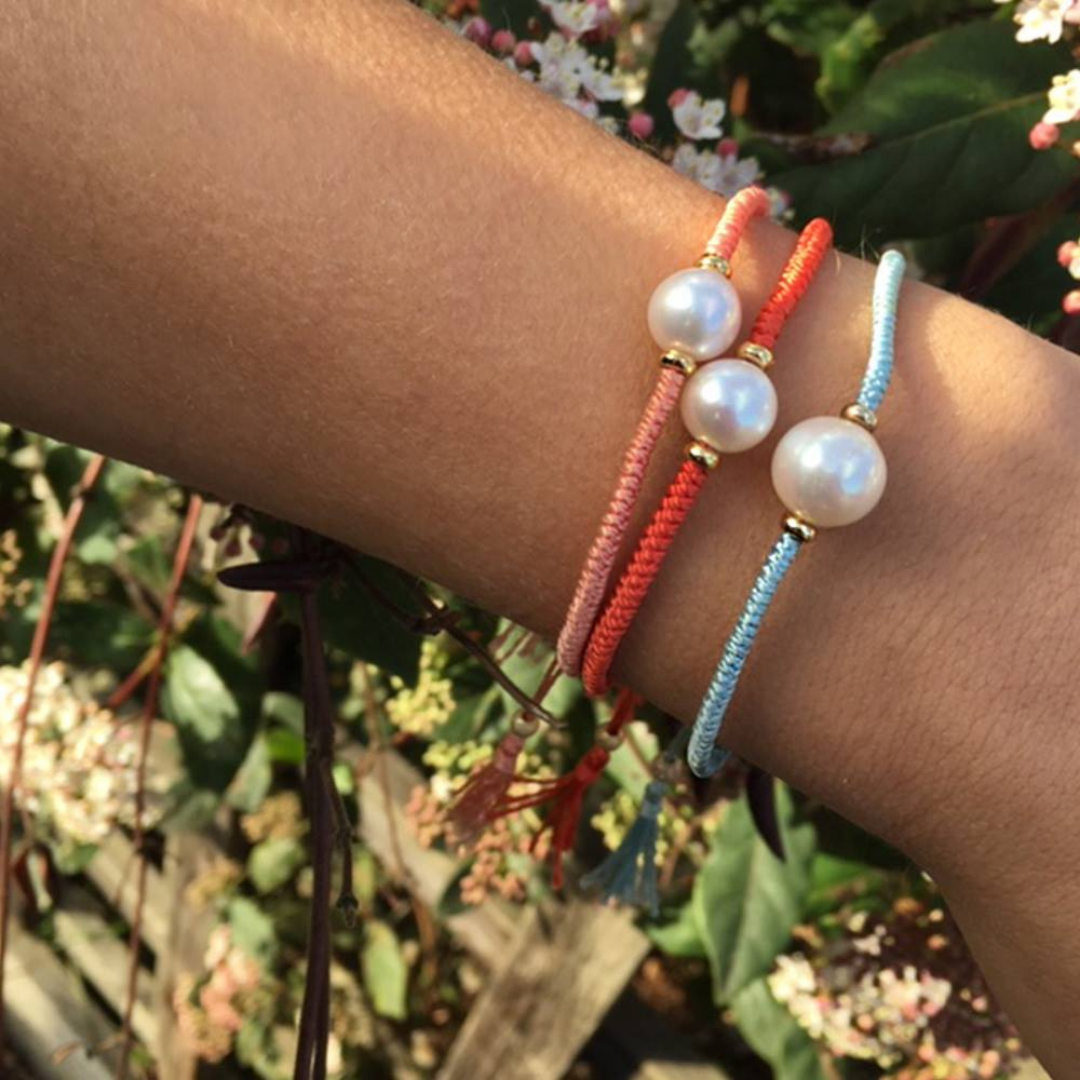 With their close link to the sea, pearls have a natural beach vibe. Designers like Jersey Pearl have used this to create some beautiful casual bracelets. Colourful friendship bands featuring single pearls or mixed with other coloured beads. 
While bracelet stack maker Annie Haak has chosen to mix them with silver beads and charms. Adding something a little special to some of her signature bracelets.
Pearls also make great charms and have featured in several charm collections, as both single, natural droplets or decorative details.
Pearl rings: one pearl to rule them all
Unlike other pearl jewellery, pearl rings haven't changed so much - and with good reason! There's nothing more show-stoppingly beautiful than a classic, single pearl ring.
But modern designers have upped the ante.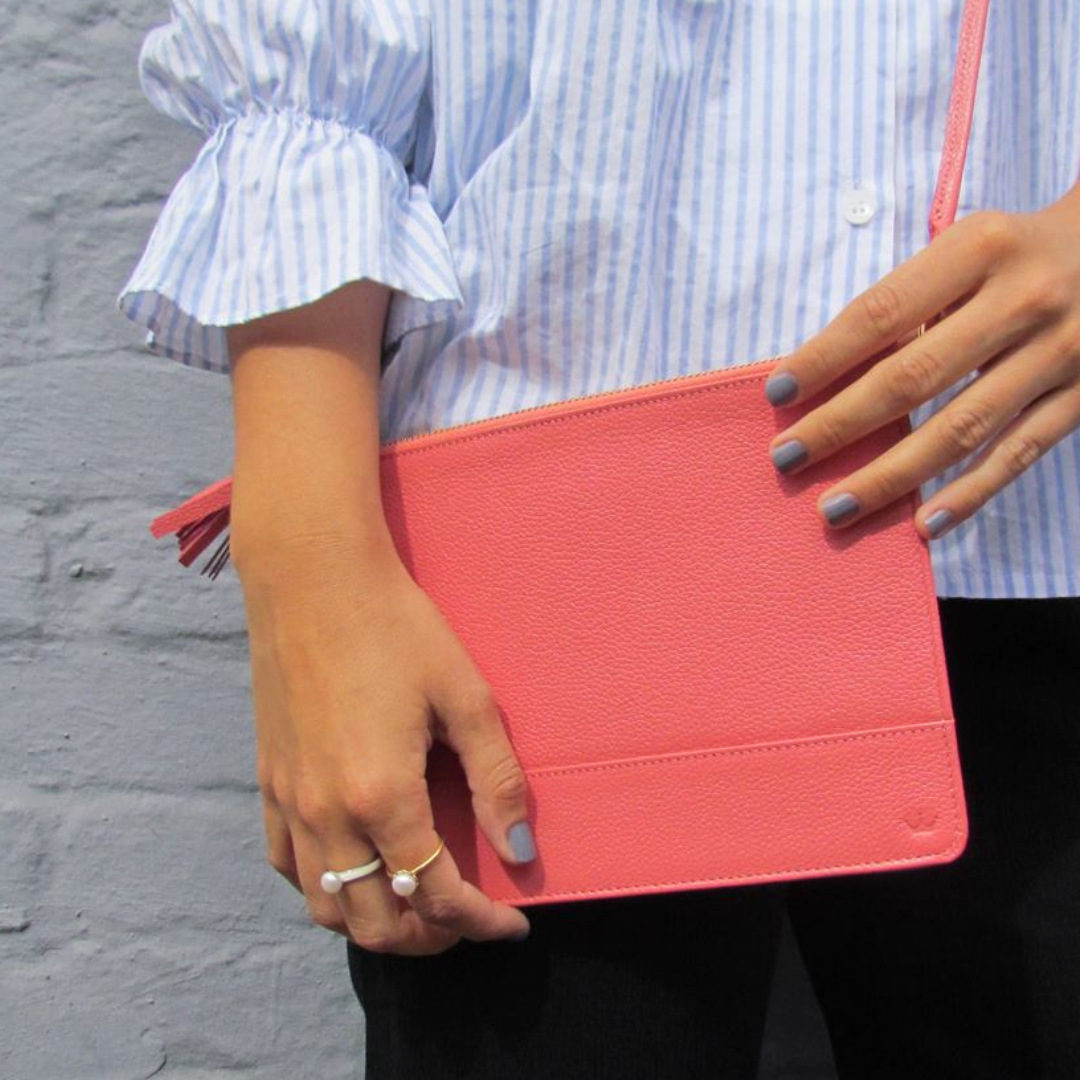 Jersey Pearl's sleek, modern bands, for instance in silver and gold, channel Scandinavian chic. While their art nouveau-inspired rings feature delicate detailing and a hint of vintage. 
Pearl earrings: a girl needs more than one

Pearl earrings have had a more drastic update. Older designs often featured a single pearl (with diamonds if you were lucky!
And if diamonds and pearls are your thing, then there are plenty of beautiful vintage items out there.
But if you prefer more modern designs, there are lots of those to choose from too.
Jersey Pearl and Annie Haak have had the same brilliant idea of adding a single pearl to a modern hoop earring. They look gorgeous in silver or gold and can be worn day or night.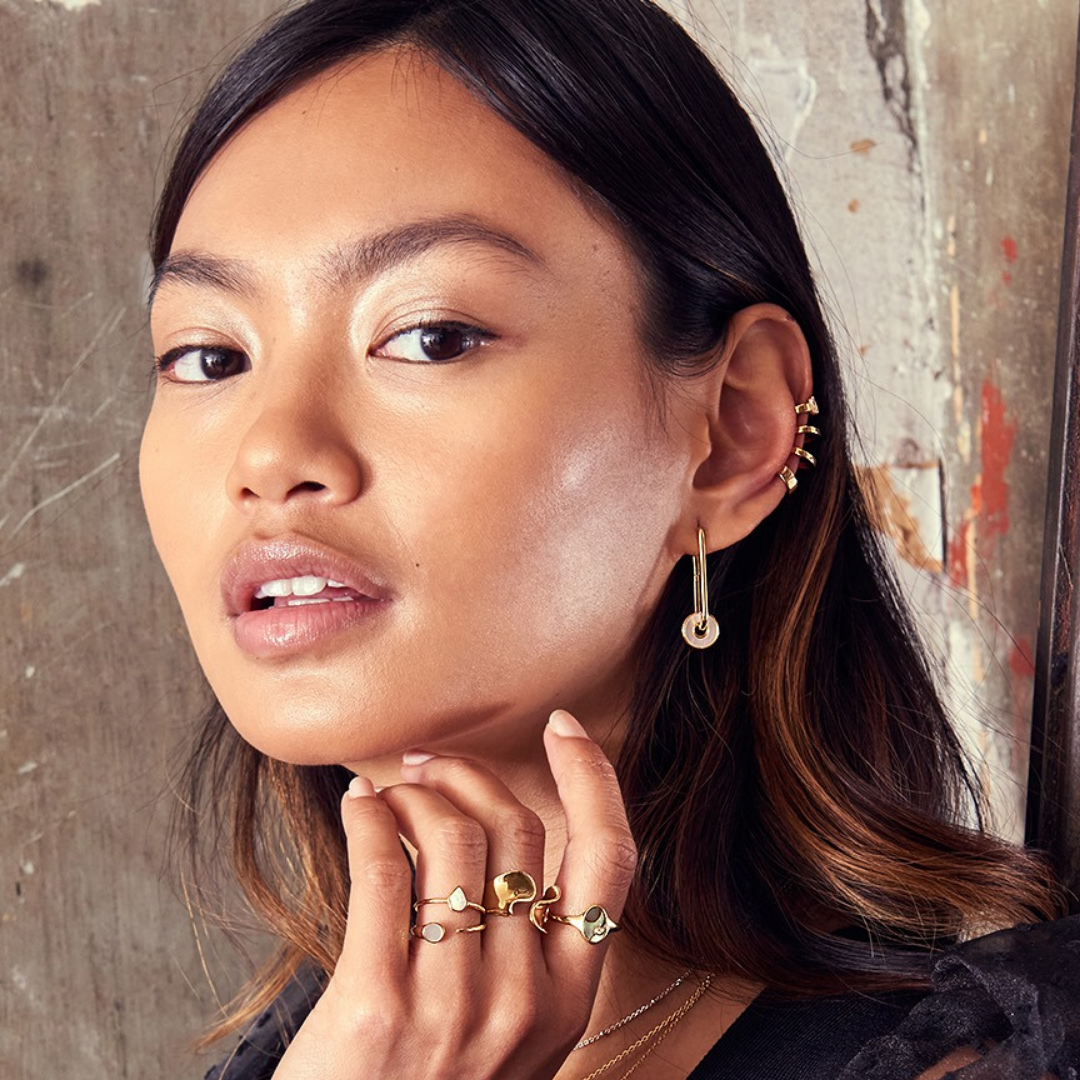 While Ania Haie has taken natural pearls and placed them on dangly chains, or used ultra-modern mother-of-pearl discs on sophisticated, elongated hoops. 
Pearl wedding tiaras: head over heels for pearl headdresses
Now if there's ever a time in modern fashion to look like a princess and feel like royalty, it's your wedding day. It may be the only day in most of our lives when wearing a tiara (or something like it) is acceptable and appropriate - so embrace it!
Pearls are still big in the tiara department. Whether you're after something very traditional, natural or modern, pearls often make an appearance.
Designers like Ivory & Co, for instance, often use pearls alongside other gems in their wedding head gear. And some of them look good enough to lose your head over.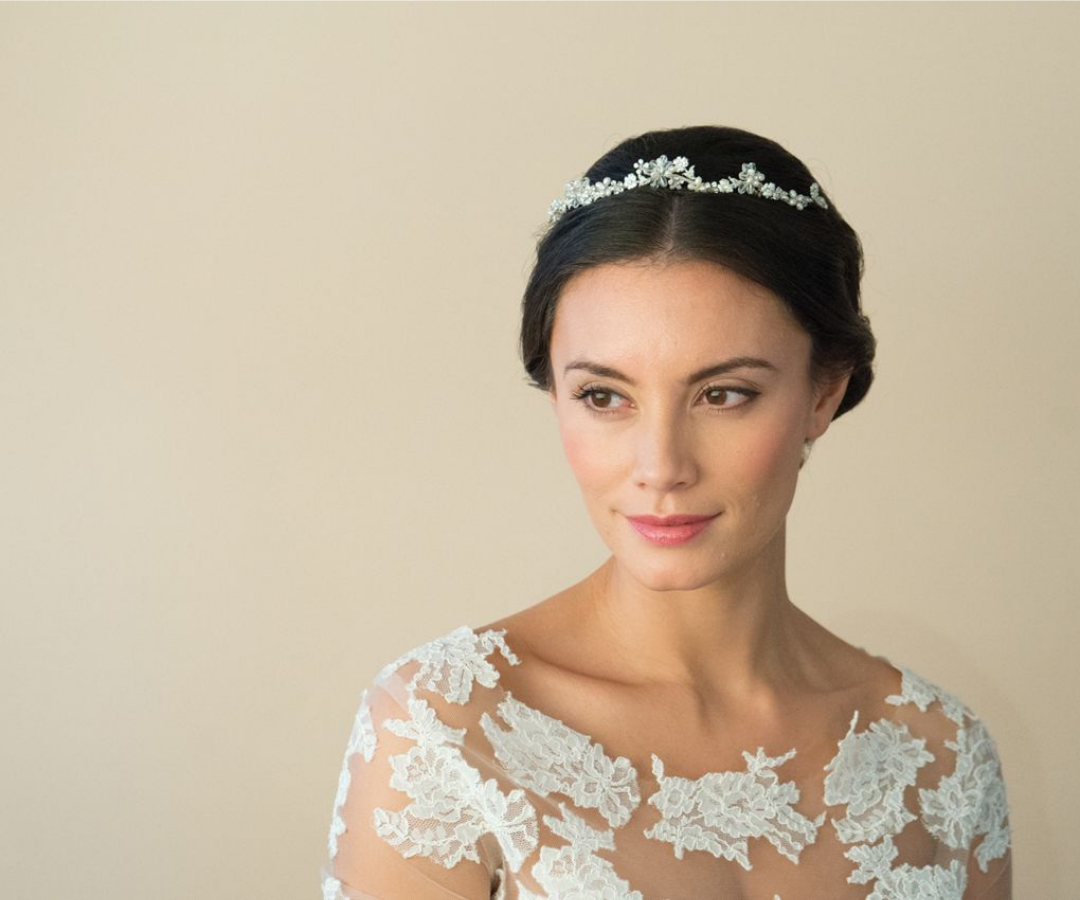 Final pearls of wisdom
Pearls still make a wonderful gift for Mother's Day, graduations and special birthday, but don't limit yourself to the traditional version. Try one of the more modern designs instead. You won't be disappointed and your gift won't be forgotten.
Because pearls are a unique gemstone, with the ability to be casual or glamorous, dressed up or down. But more importantly, they have the power to make you feel truly special. Or, as the late artist formerly known as Prince so beautifully put it, 'a happy boy or a girl.'
Enjoy!