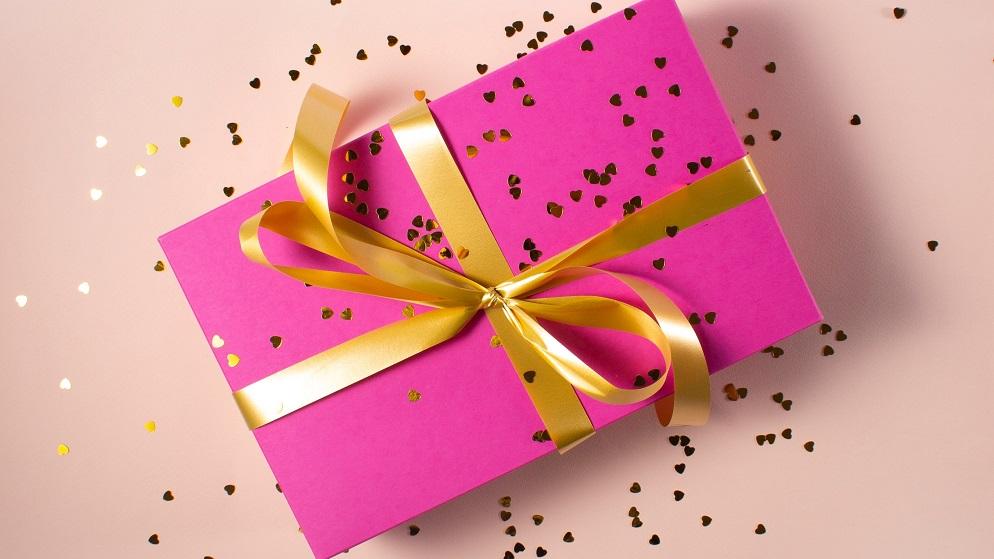 If you know someone who has a birthday coming up, we have a handy list of top 5 birthday gifts. In times when you can't always see friends and family or travel as much as you like, birthday gifts become even more important.
Often I would grab a card and take a friend out for brunch and a catch up for their birthday. Or take them for Friday evening drinks. Or invite them around for dinner. But if we can't be there to do those things, we need to think a bit harder. So how do you show how much she means on her birthday?
Call us biased, but we think jewellery is a brilliant birthday gift! It's something she won't always buy for herself. But it's something we can't have too much of. It's lightweight and easy to send. And it shows thoughtfulness to choose something that is both personal and stylish.
So here are our top 5 birthday gifts to send a message that she is important to you.
Best friends birthday gift
If your bestie's birthday is coming up, it pays to put some thought into it. Our closest friends are often the ones we turn to when times are tough. The people we rely on when we need a hand. So it's fitting to say thank you by making a bit of a fuss with a special birthday gift.
byBiehl is a unique jewellery designer that creates meaningful and dainty jewellery with a modern brushed effect. The together range symbolises relationships, and the Beautiful World collection is like a modern St Christopher's for the travel lover. There are also plenty of cute stud earrings and the meaningful Tree of Life.
We particularly love this Beautiful World Pendant in brushed gold finish. This shows her the world is her oyster, or symbolises a love of travel.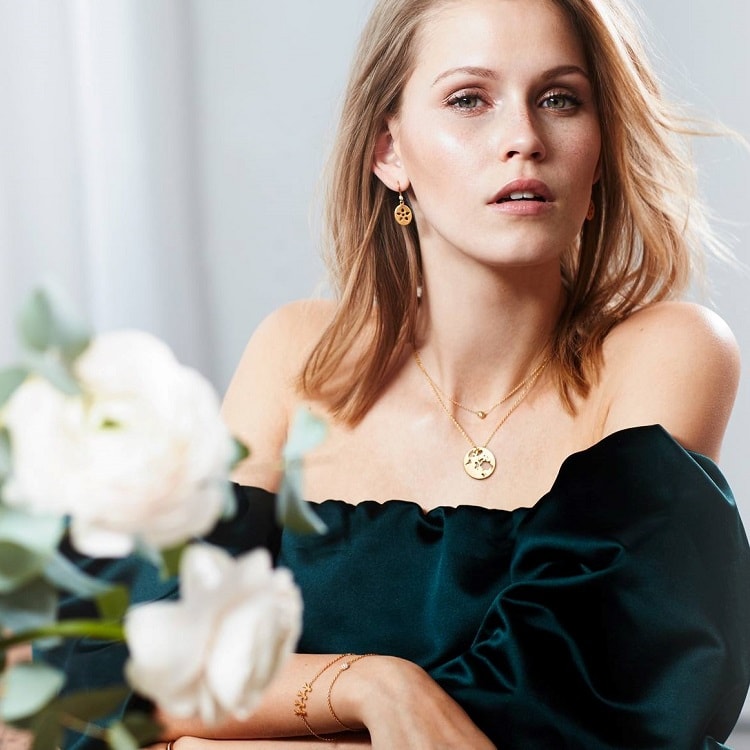 Get stud earrings for women online.
Another of our top tips for a bestie's birthday gift is Nomination. Nomination Composable is the customisable bracelet. Italian style that is sleek yet full of passion and meaning.
Choose tile charms that represent key milestones, interests or family members. The added bonus it it's affordable. And when you give a starter bracelet, you get a trove of gift ideas for future occasions!
We are adding our Nomination collection in store to our website, so keep an eye out for more new pieces each week!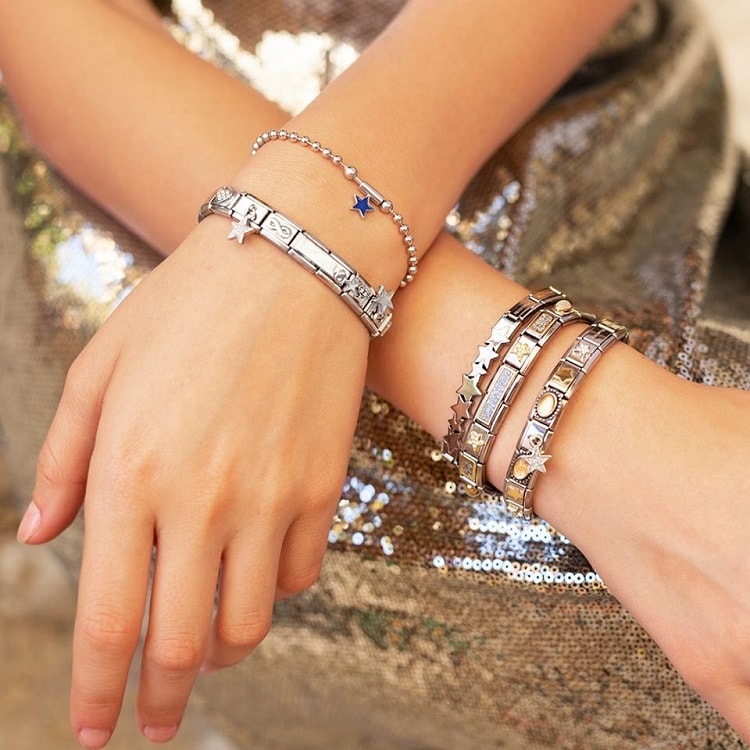 Birthday gifts for Mum
When it's your Mum's birthday, it's important to get it right. After all, our Mum, Auntie or mother figure has often had a profound influence on our lives. It's important to show that appreciation at times like her birthday.
If your Mum has a June birthday, pearls are a brilliant gift idea. Pearl is one of the birthstones for June, and it's a timeless and much loved natural stone. But it doesn't have to be traditional, there are plenty of modern pearl designs that combine the much loved pearl with on-trend designs.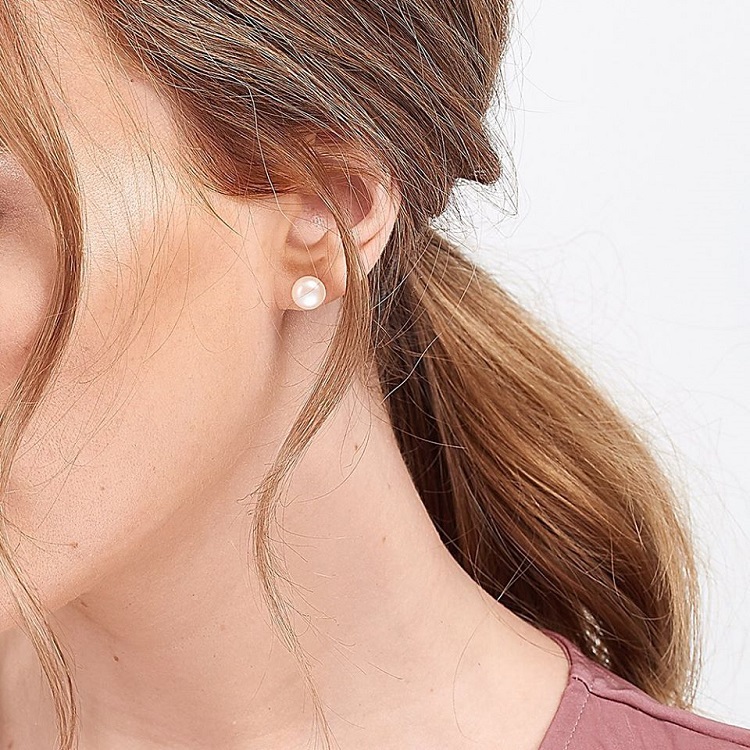 Shop June birthstone gifts or find out more in our June Birthstone blog.
We also love Annie Haak jewellery for mums of all ages. Annie's stacking bracelets are super stylish, meaningful and stackable. Start or add to your Mum's collection of Annie Haak bracelets. She will love the easy to wear designs which look brilliant when worn alone or stacked together. The added bonus is gift ideas for many occasions to come.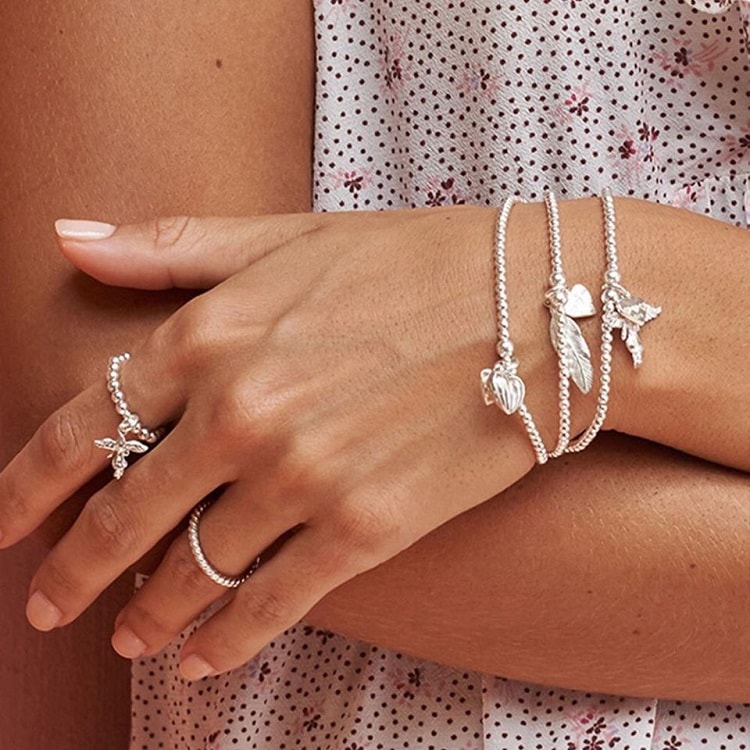 Romantic birthday gift
If you're in a relationship and want to give a meaningful birthday gift, consider jewellery with a touch of diamond. It doesn't have to be big or flashy. Just a hint of the precious gemstone shows that it's something special.
Did you know that Thomas Sabo has a collection that includes diamonds? High quality Sterling Silver jewellery featuring diamond detail makes one of the most stunning gifts. These gorgeous Lotus Flower earrings featuring a dainty diamond in each are the perfect way to give flowers that will last forever.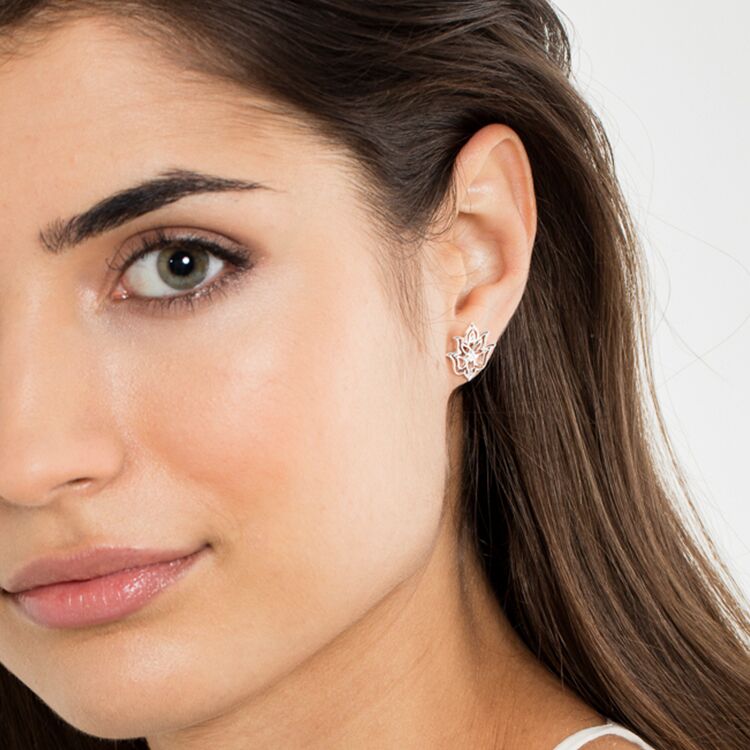 The Thomas Sabo Together Forever range is another great option for a loved one. Thomas Sabo has romantic chic style to a T. We love this Y necklace which is one of the latest additions to the collection. That's why Thomas Sabo jewellery makes one of the best gifts for your girlfriend or wife.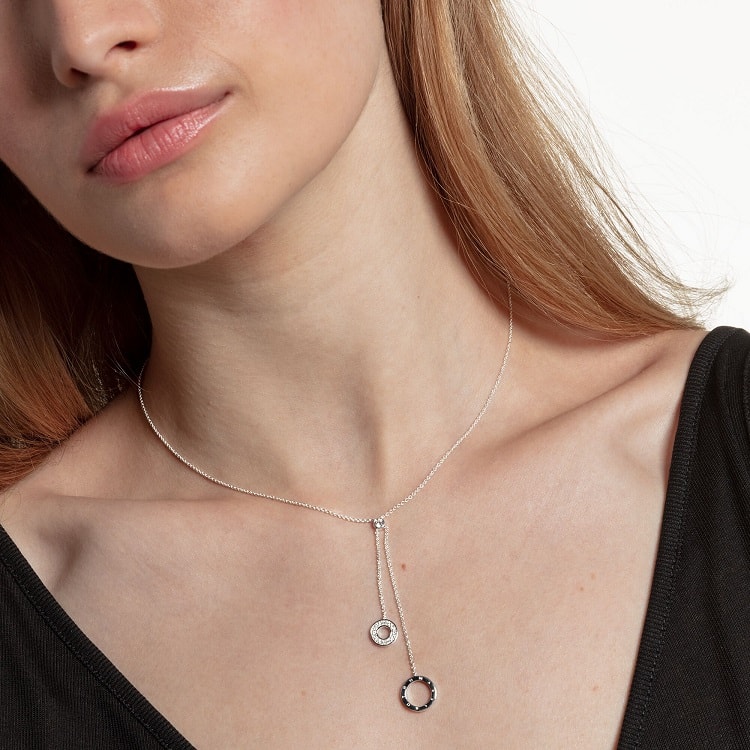 Get silver necklace for women.
Gifts for the girl squad
For your group of girl friends, a cute personalised gift is perfect. Add a special message on a personalised sentiment card with our affordable gift range. Our sterling silver gifts including slider bracelets, lightning bolts or birthstone jewellery.
These gifts are affordable yet high quality - crafted in solid silver, some in gold vermeil for a luxurious look. A birthstone is always a good idea for a meaningful yet price savvy gift.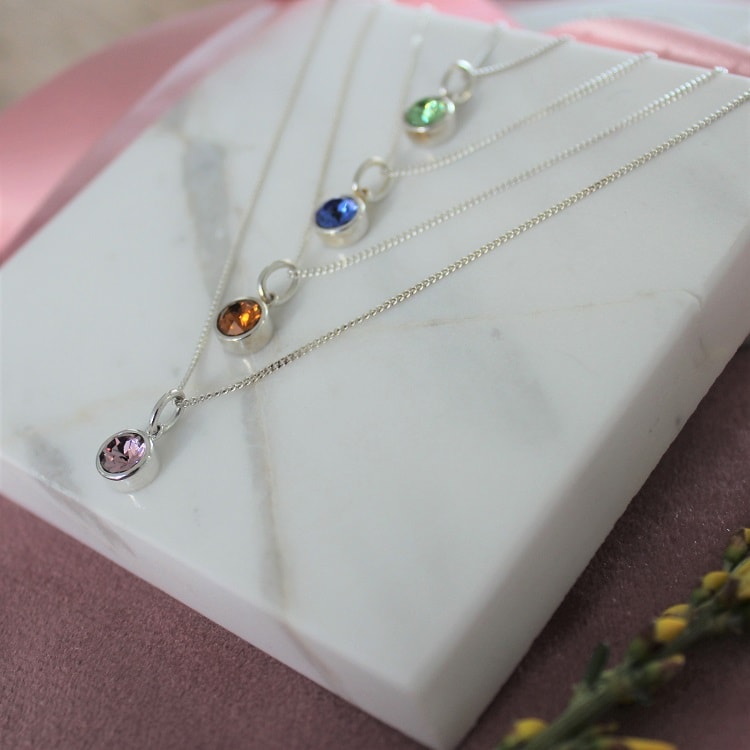 Ania Haie is another great option for friends. Dainty and on-trend, Ania Haie jewellery is affordable luxury. It comes in gorgeous packaging too, making it perfect for gifting your gal pals.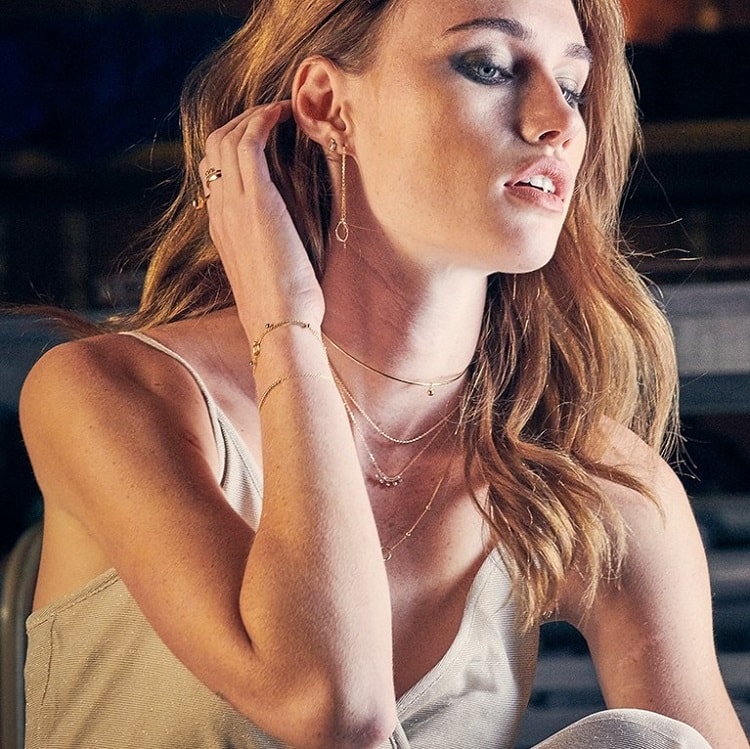 Birthday gifts for him
We have focused on Mums and girlfriends, but don't forget the men in your life. If he has a June birthday, a Kamawatch makes a brilliant gift. With thermosensitive technology, these fashion watches change strap colour with different temperatures.
They come in different colours and metal finishes. Each watch features a strap which changes colour depending on whether it is warm or cold. It's a unique and novel design
A bracelet is another great gift idea for him. Unique & Co makes a fantastic range of leather and metal bracelets for men. We love these bracelets because they are casual yet an edge to his outfit.
No matter who you are shopping for, a birthday gift is made all the more special if you choose something personal like jewellery. A piece of jewellery, a watch or an accessory shows you know their personality and are thinking of them.
On our website you can add a free gift message which will be printed on a cute card so you can send it direct to the recipient, or receive it perfectly ready to give.
Happy gift giving!