There's nothing more summery than a stack of summer bracelets - and we've got a whole host of summer looks to try. From delicate chain combinations to beach beads and pretty pearls. Get your summer bracelet stack game on with a little help from our favourite jewellery brands.
Bracelet stacks, what are they?
A bracelet stack is a combination of two or more bracelets worn together. It's part of a huge trend in stacking or layering jewellery. Top jewellery brands like Annie Haak, Ania Haie and Thomas Sabo (among others) all have stacking ranges.
In fact, most major jewellery designers are now creating necklaces, bracelets, rings and earrings to layer and stack. Great news for jewellery-lovers! As there's now a wide range of styles to create your perfect summer bracelet stack from.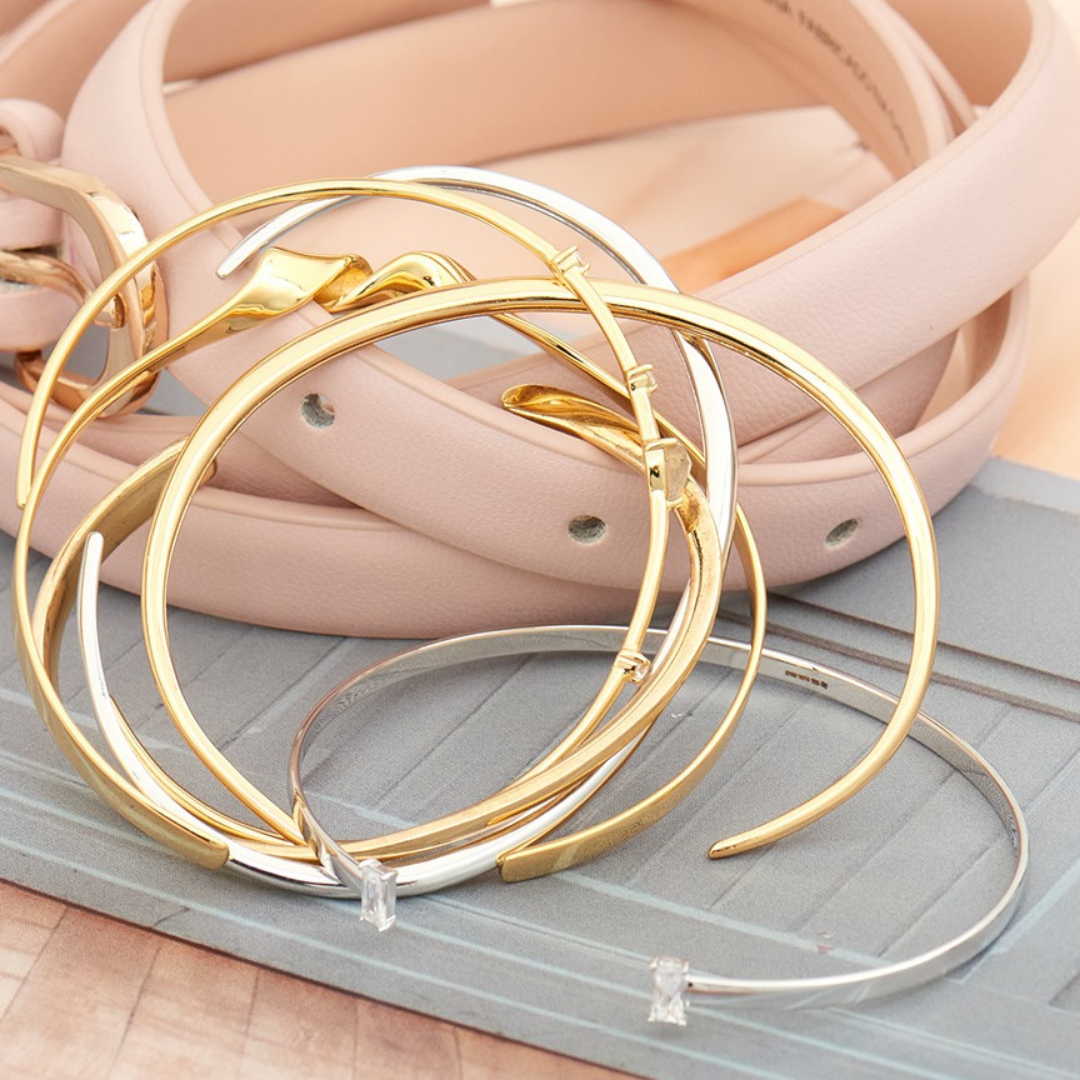 How to stack bracelets
Combine bracelets from one designer or several. Stick to one metal or mix-them-up. Find a common element or theme to bring them together. There aren't many rules with bracelet stacking - except experiment, have fun and see what works! 
But if you're not sure where to start, we've put together four of our favourite summer stack looks to inspire you.
Delicate chains and tiny details
Create a delicate summery look with silver or gold chains, or a combination of the two. Designers like Ania Haie and Thomas Sabo have some gorgeous on-trend chains to choose from. Mix simple chains in silver and gold, with tiny details and little charms for a pretty, summery look. Combine larger link chains and finer ones and add charms for extra texture. Wear with a floral summer dress, simple blouse, or evening outfit for a beautiful, summery look.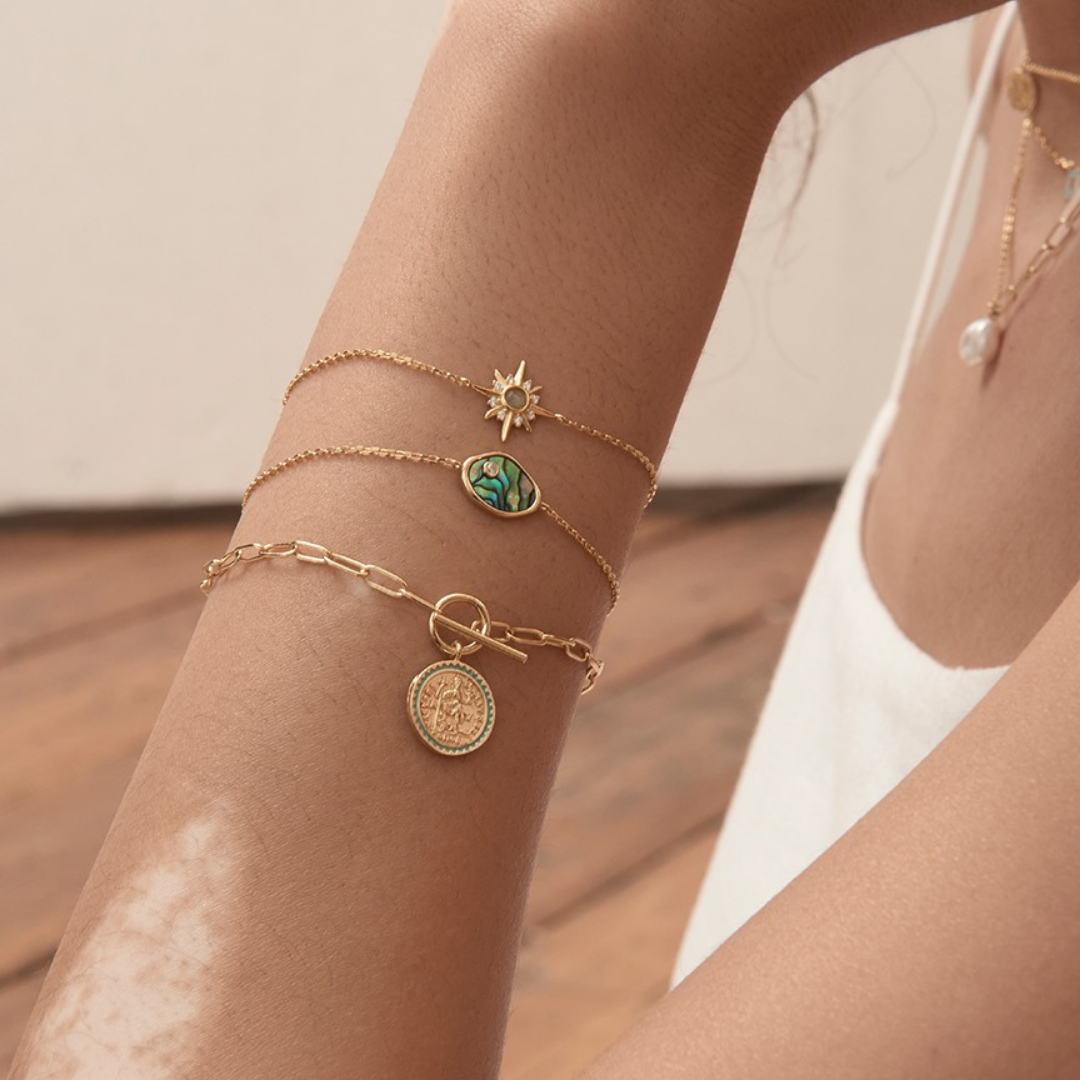 Brilliant bangles
Bangles are, quite simply, brilliant for summer. They add an element of sophistication to any outfit, whether you're hitting the beach or a trendy bar. Try a mixture of plain silver, gold and rose gold bangles for an on-trend mixed-metals look. They look stunning with a skirt or dress and a denim jacket. Or combine plain bands with ones that have a little more sparkle for a more glamorous evening look. Sarah Alexander's creations, for example, come with gorgeous natural gemstones. While Ania Haie's bangles shine with crystals and twisted metal.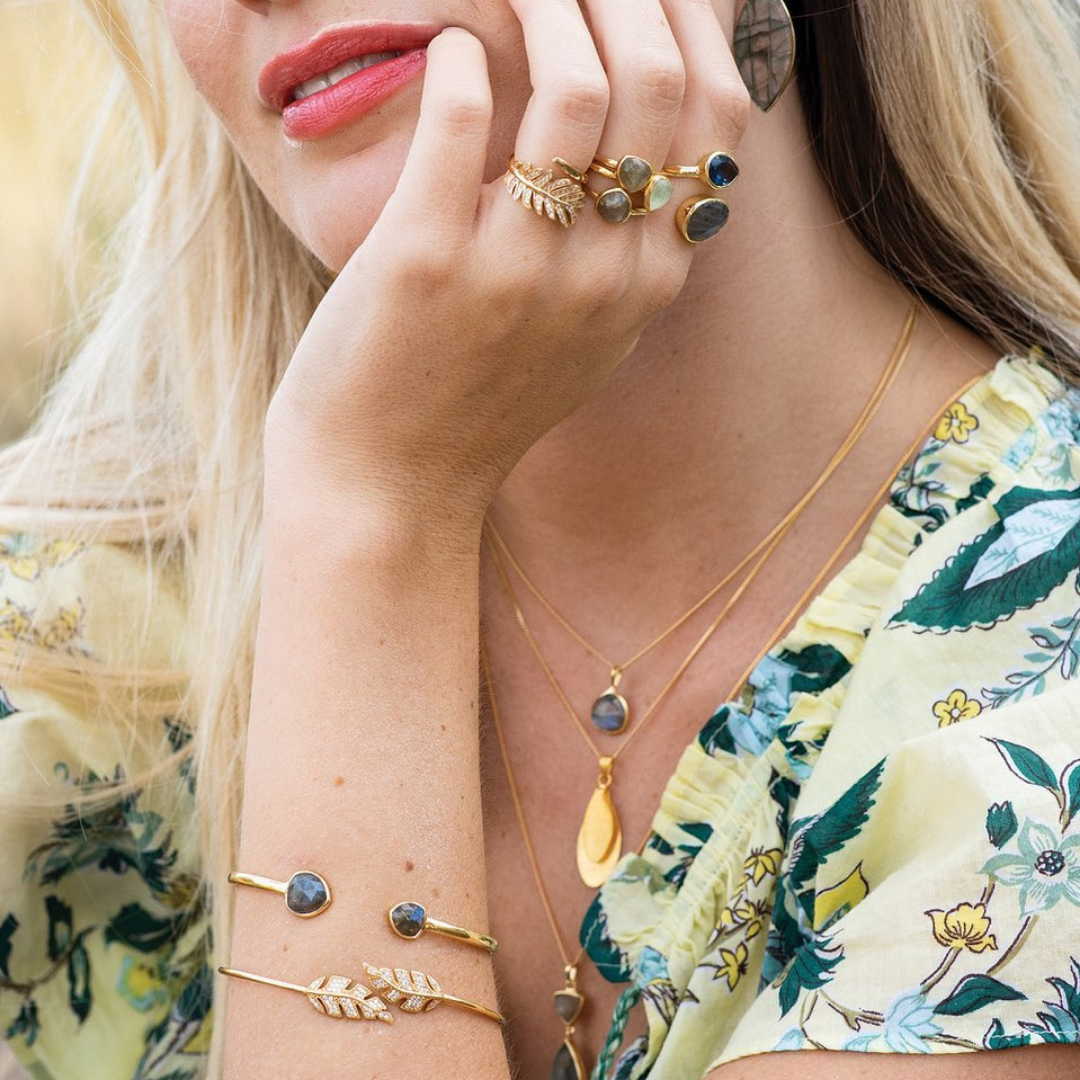 Beach bead bracelets
Beads are right on trend this summer. Designers like Coeur de Lion are masters at creating pretty coloured bead combinations. Using little cubes of gemstone to make their bracelets. These look great stacked together or layered with other types of beaded bracelets. While Annie Haak's beaded bracelet stacks are mostly made from metal. Her gorgeous beaded chains in silver and gold are designed with layering in mind. So they work brilliantly together or with bracelets from other makers. Some have pretty charms and others use a mix of metals and bead sizes. Wear them alone or add Jersey Pearl's pretty pearl and gemstone combos for some colour. Beaded summer bracelets look stunning with jeans and are perfect for lunch in the sunshine or cocktails with friends.

Friendship bands
Reminding us of long summers hanging out with our friends. Days that never end and sundowners on the beach. They make the perfect gift for that special friend with a summer birthday. Or look great with your beach outfit and casual wear. Pandora has some beautiful friendship bands in their Ocean range. With a range of charms to add as each year passes. Why not mix them with Jersey Pearl's super-cute collection of coloured tassel bracelets. Each with a single pearl at the centre. Casual chic at its most elegant. Wear all day and long into the summer nights.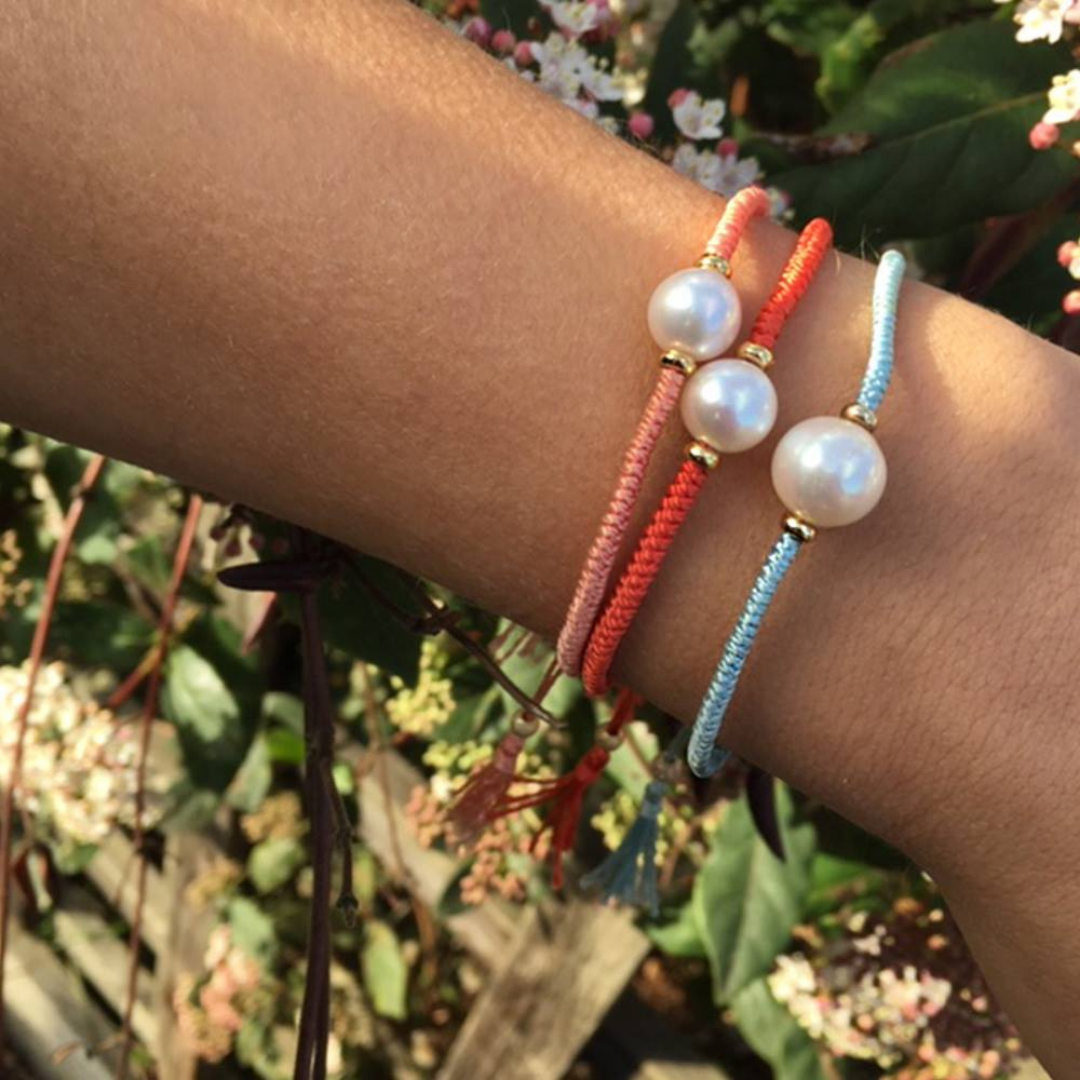 Making your own summer bracelets stack
If none of the above are exactly your thing, make your own stack with some of the stunning bracelets on offer.
Find bracelets in your existing collection that work together, then add a few more for a completely new summer stack look. We've got plenty to choose from, so happy stacking!