When we can't be close to friends or family, personalised jewellery can make a wonderful gift. When we think about personalised jewellery, engraving often comes to mind. It's a traditional way to add a personal touch to jewellery gifts, especially wedding rings.
But there are lots of different ideas for thoughtful gifts. A thoughtful gift will show you are thinking of them even if you can't be there.
Sending a gift for a birthday, thank you or just to show you are thinking of them is easy. Simply choose a stunning but affordable jewellery gift and add a personalised gift message. Then send and give guaranteed joy!
Here are our top tips on personalised jewellery and thoughtful gift ideas.
Birthstone necklace
A birthstone necklace is the perfect way to show you are thinking of someone, especially on their birthday. Natural gemstones are a wonderful gift for someone special, but they may not be always be as affordable as we'd like. Not to worry though - there are plenty of beautiful and affordable alternatives.
Swarovski Crystal is a stunning and high quality alternative to natural gemstones. Available in a birthstone necklace, birthstone charm bracelet or birthstone earrings, Swarovski Crystal birthstones add subtle and sparkling personalised style. Take a look at our birthday and birthstone jewellery collection for more inspiration for birthday gifts.
Our Sterling Silver Birthstone and Disc Necklace is one of the best gifts for friends because it comes presented on a customisable sentiment card and are also very affordable at just £29. The disc charm on this necklace can also be hand stamped with an initial, or you can choose to add your own engraving later.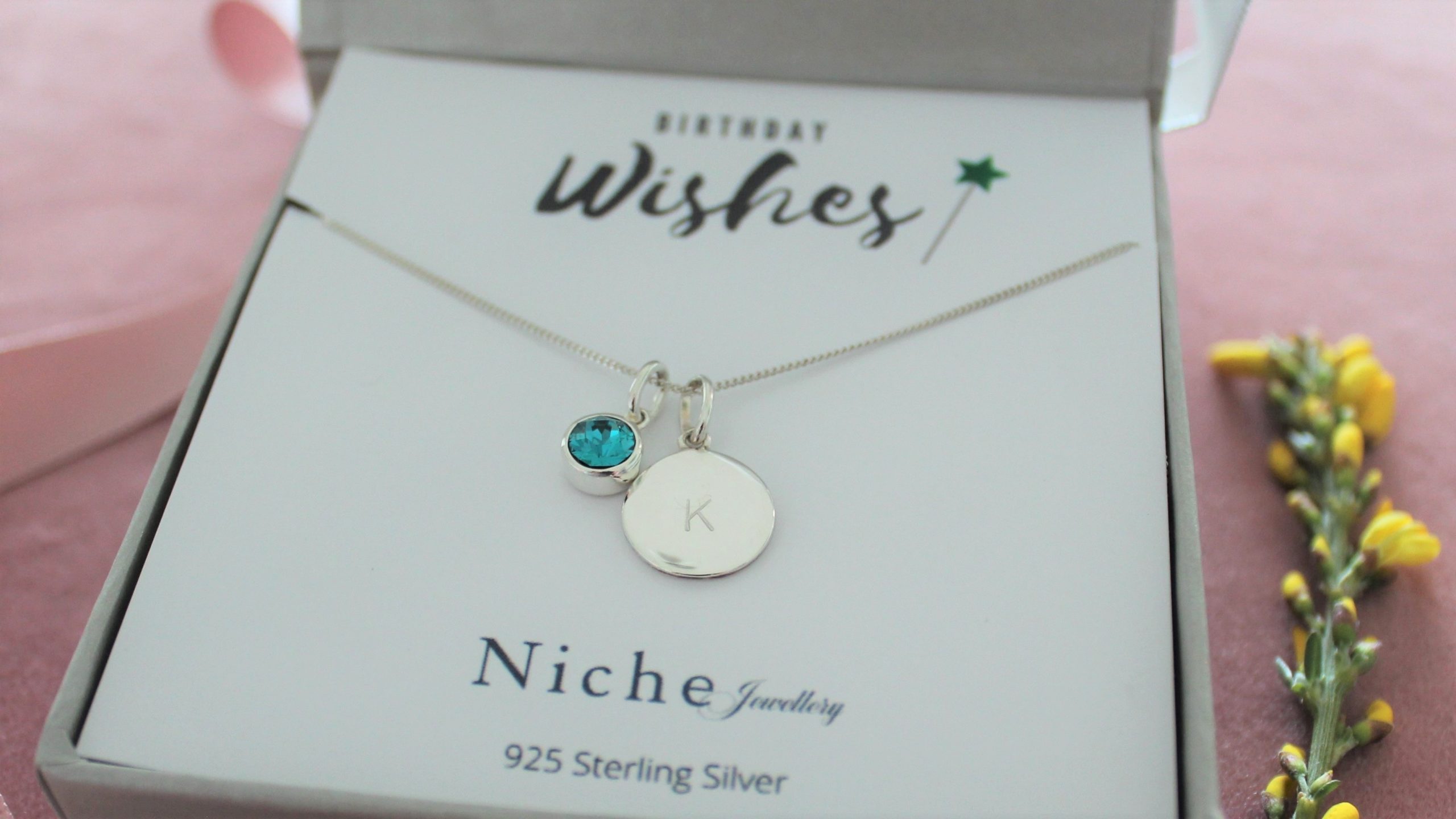 Available in each of the 12 birthstones, it comes presented on a sentiment card which can be customised with your own message.
Zodiac jewellery
Zodiac jewellery is perfect for anyone who enjoys astrology or could do with a little celestial luck in their life. There are a few different types of zodiac jewellery, featuring each of the 12 star signs. A disc pendant featuring the zodiac is a popular choice, or you can also choose a zodiac charm.
The current Swarovski Jewellery collection includes a set of 12 versatile zodiac pendants which you can wear in different ways. This Swarovski necklace design glitters with a pavé embellished symbol representing the particular horoscope sign. The central medallion and the pear-shaped stone can each be removed which means you can change the design for ultimate versatility.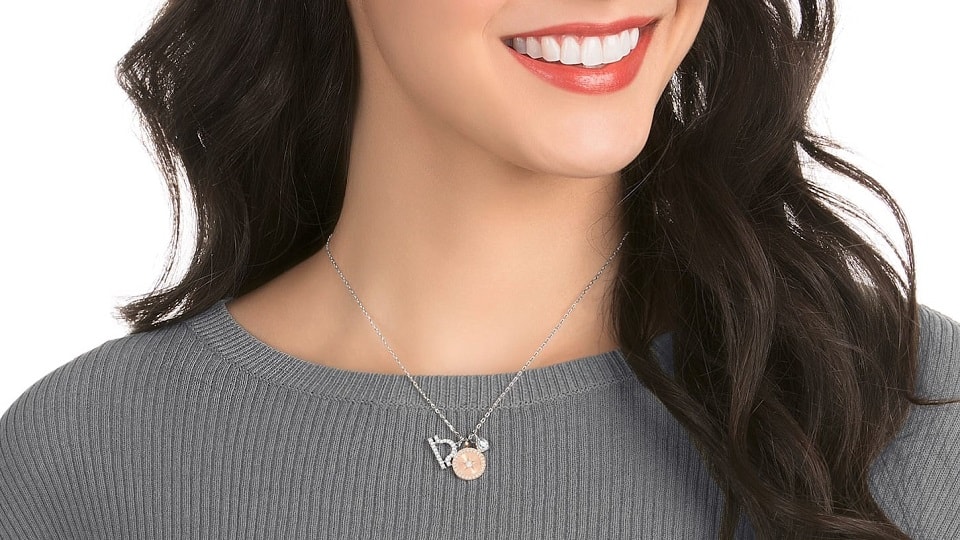 You can also get Swarovski Crystal figurines representing each Chinese Zodiac. Choose the cute zodiac animal that corresponds to their birth year. These are a fun and playful gift idea for friends or family who are not as likely to wear jewellery, or are Swarovski Crystal fans or Chinese zodiac enthusiasts.
Engraved or hand stamped
You can add a further personalisation to jewellery gifts with either engraving or hand stamping. Engraving is the classic go-to for personalised gifts. But hand stamping has become a popular way to add a cute touch of personalisation. It's a little more informal and modern than traditional engraving.
Any flat sterling silver surface can normally be engraved or hand stamped. Thomas Sabo makes a large range of stunning Sterling Silver jewellery and charms, many of which are suitable for engraving. Some even come with pre-engraved messages or sentiments, like this double heart charm with the ever important motto 'I love you'.
Shop Thomas Sabo Jewellery or browse our suggestions for engravable jewellery.
Some of our personalised gifts collection can be hand stamped with a single initial on the disc charm, like this Sterling Silver charm bracelet featuring a hand stamped disc and birthstone charm.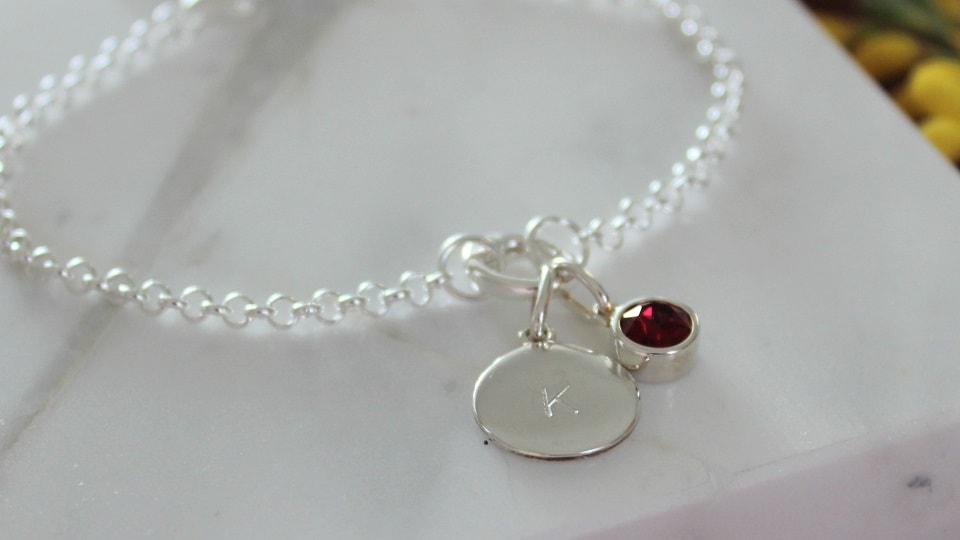 If you'd like a more traditional engraved look, just contact the store for options which we can add before dispatching your order.
Charming charm jewellery
Charm jewellery always makes a welcome gift. It can also make for a very personalised gift, by giving a charm that represents a shared interest, milestone or occasion.
But a charm bracelet or other charm jewellery also gives you opportunities for future gifts. If you give a charm bracelet, you can then gift your loved one or friend with a new charm for birthdays, Christmas and other occasion. Almost unlimited gift ideas! What's not to love?
There are a few different options if you want to start a charm bracelet or necklace for yourself, or give it as a gift for friends. Thomas Sabo Charm Club has a fantastic range of both charm carriers (charm bracelets and necklaces) and charms.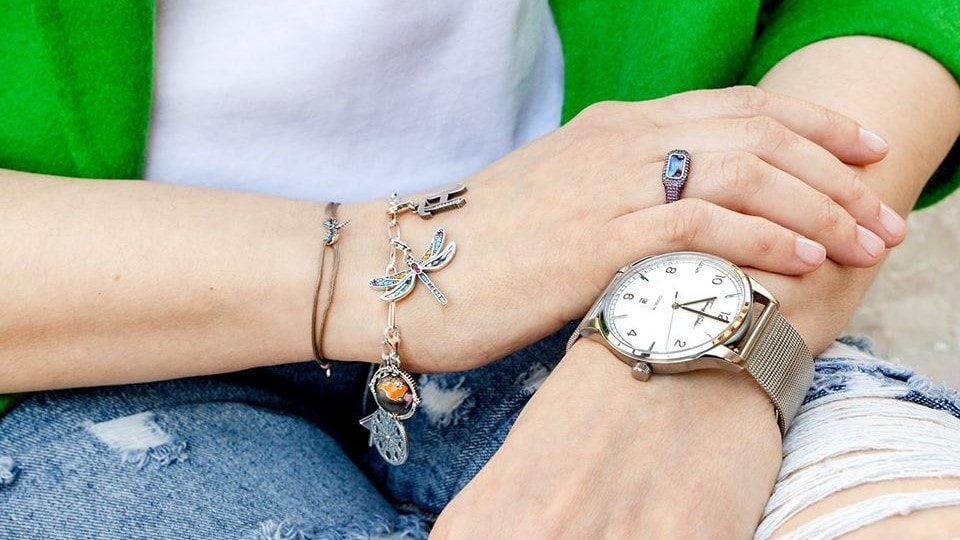 The sky is really the limit here. And what we love most about it is that all of the charm carriers can be worn alone, with one charm or with multiple charms. This means you don't have to fill them up to create a stylish piece of jewellery. Each charm carrier is also beautiful on its own.
We also love Swarovski Remix for the same reason. It is super easy to mix and match the strands and add birthstone or letter charms to personalise.
Then there's the unmistakeable Italian Style of Nomination, which is available in our store or you can contact us to order by telephone.
Gift vouchers
OK, so gift vouchers are not known for being overly personalised. But hear us out. Not sure what to give but you know you would like to give a jewellery gift? You can now add a personalised message to our brand new Gift eVouchers. These vouchers can be purchased online and redeemed by the recipient either on our website or in store.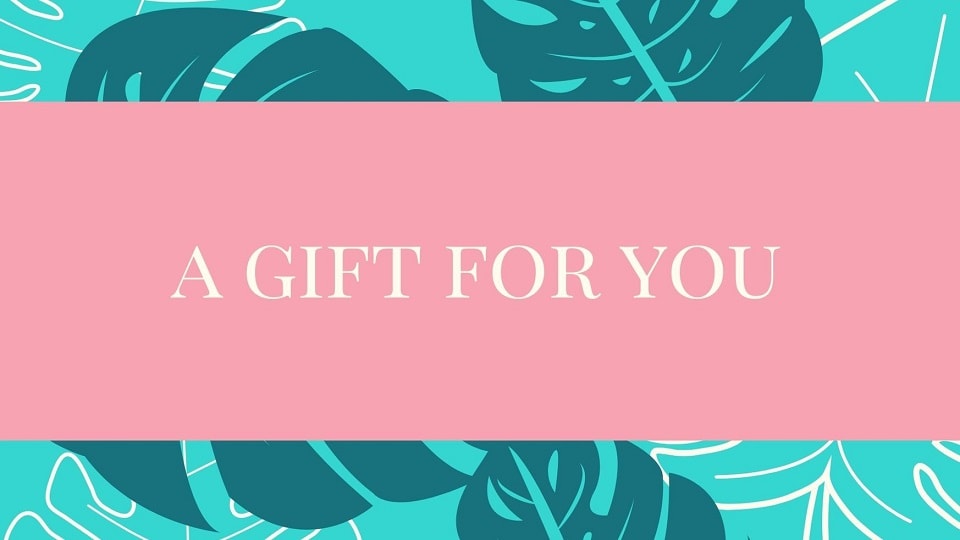 They can even use the voucher over one or more shopping sessions, and the details of any remaining credit will be kept under their unique voucher code! We've designed a number of cute 'cards' to choose from, and you can select an amount of your choice. So it's still personalised whilst having the flexibility of a voucher.
Find out more about our gift vouchers.
Checkout our latest collection of ania haie jewellery.
Add a personal note
For even more inspiration, take a look at our new jewellery gift guide. Now more than ever, it's so handy to be able to send a personalised jewellery gift direct to someone you can't be with on a special day.
You can rest assured that any jewellery gift you purchase from Niche Jewellery online will be sent without a paper invoice. If you add a gift message or send it to a different address than the billing address we do this automatically.
You can also add a free gift message, and our personalised jewellery collection also comes on a complimentary sentiment card.
Happy gifting!