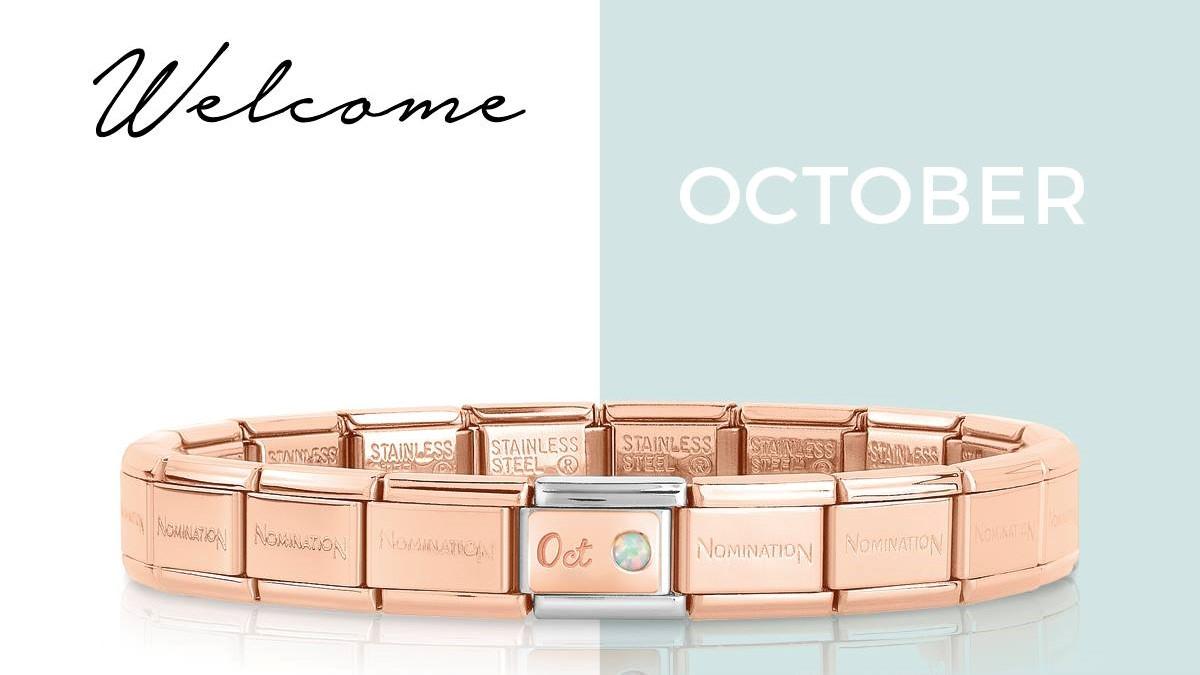 If you know someone with a birthday this month, their October birthstone is Opal and Rose - and we have a range of jewellery gift options for you to choose from.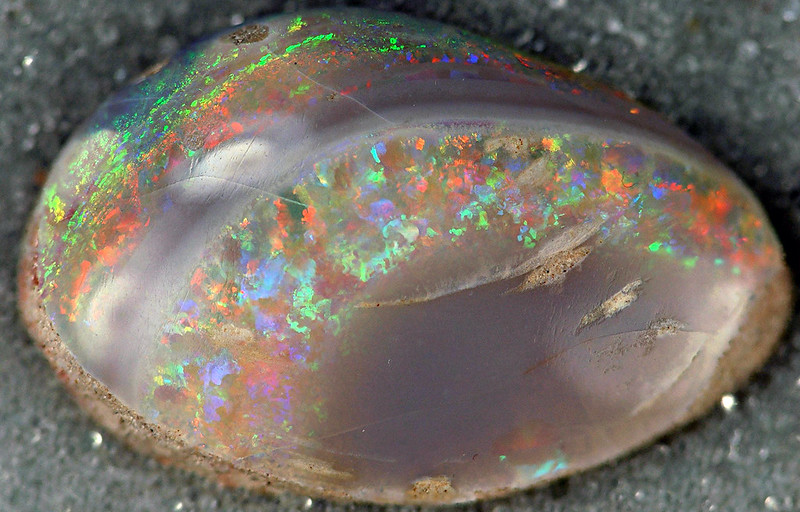 Birthstone jewellery is always a thoughtful gift to give when celebrating the birthday of a loved one.
October birthstone opals are radiant precious stones. Once the gem of royalty and believed to bring good luck, they come in a variety of shades, from milk to black and even fire opals. Each one filled with dazzling colour, caused by light hitting tiny particles inside.
Alternatively, if you're looking for something to celebrate an October rose in your life, what could be more appropriate than a special piece of jewellery in October pink or rose gold?
Choose from our rose gold collection. Browse our pink October birthstone selection, or consider something with a little sparkle. Like our gorgeous and affordable pink Zirconia or Swarovski crystal pieces.
Opal and Rose, the October birthstones
Giving birthstone jewellery as a gift is the perfect way to show your affection.
Because jewellery can be worn every day, it's a reminder of the special bond between you and your friend, family member or partner. Or cherished and worn to celebrate important anniversaries and occasions.
Did you know that October birthstone opals are precious stones made of silica (a substance like glass) and water. Like sunshine and rain, when you add light, it creates a rainbow effect.
So the spectacular colours you see as a result range from blue, to green, yellow, orange, purple and red. Just like a rainbow.
If you're looking for a special but affordable gift for someone with an October birthday, this Nomination rose gold charm could be just the thing.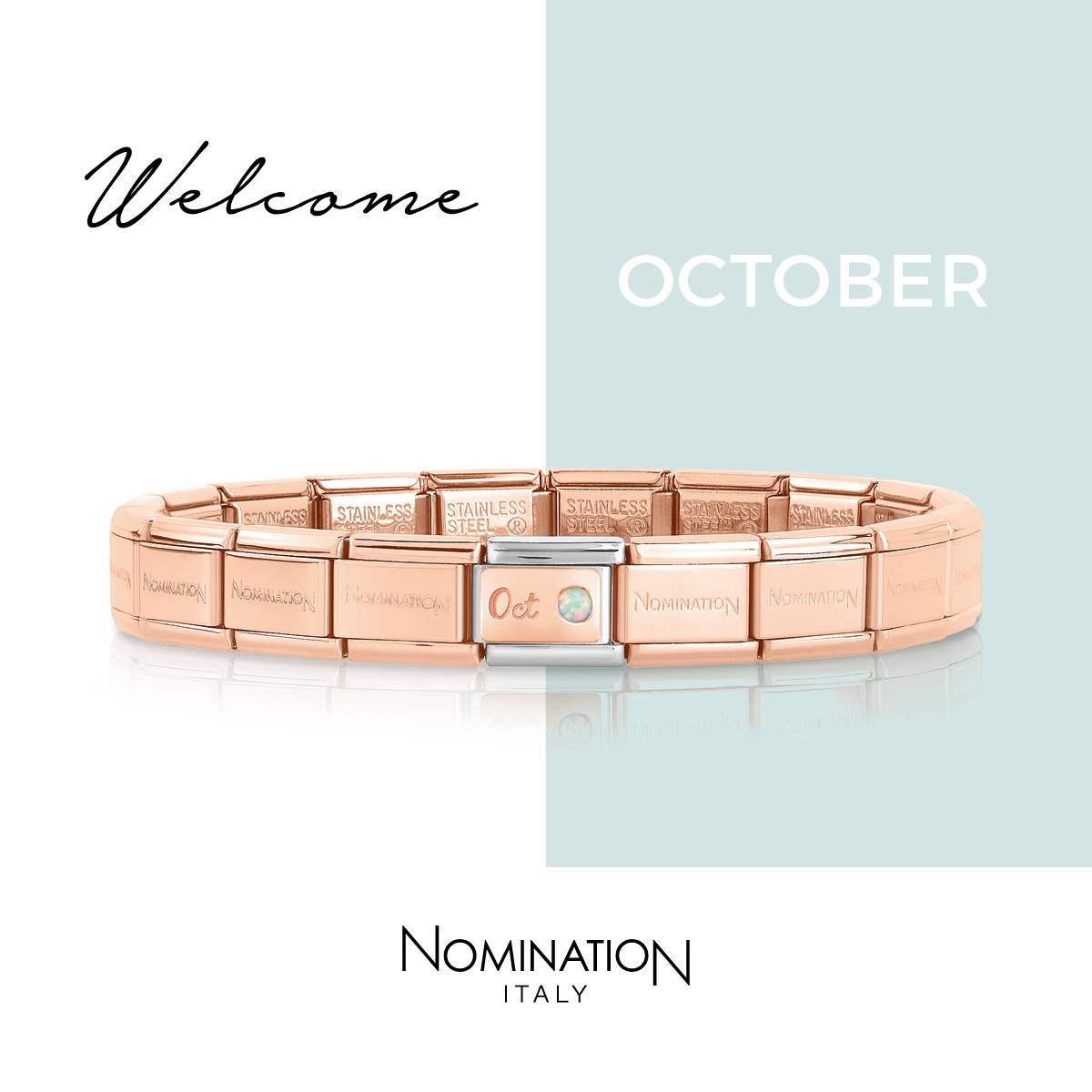 Nomination Composable Charm Bracelets are a gift that keeps giving. Start with the Classic Rose Gold Starter Bracelet and this October charm in rose gold, with a white opal. Then, keep adding year on year with plenty of gorgeous charms to choose from for every occasion.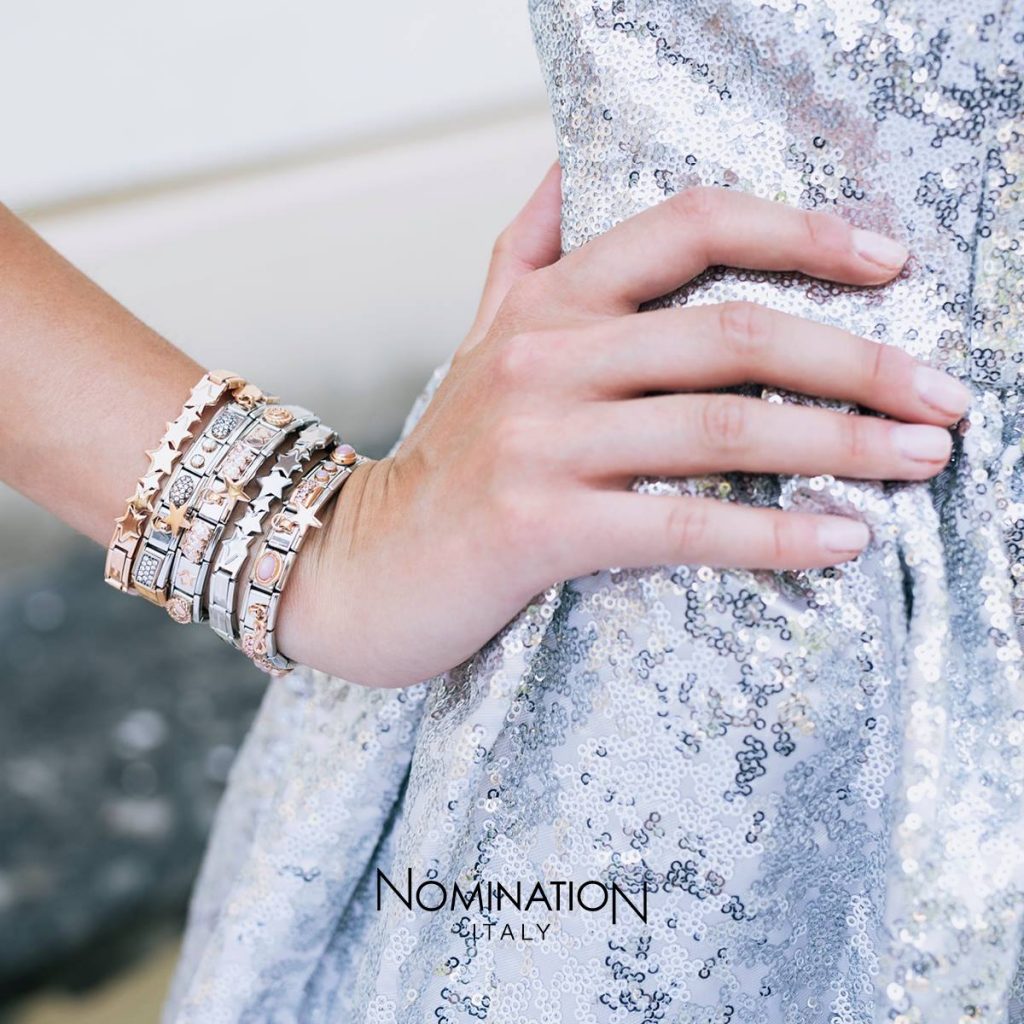 October Rose - Rose gold gift ideas
Rose gold jewellery makes the perfect October gift.
First created by famous jeweller Carl Fabergé for his wonderful ornate Fabergé Eggs. By blending gold and copper he created the beautiful pink tone of rose gold. And because it compliments every skin tone, it's been popular across the world ever since.
We have a wonderful selection of rose gold items to choose from, but here are a few ideas to inspire you.
Looking for something special for that elegant and sophisticated lady in your life?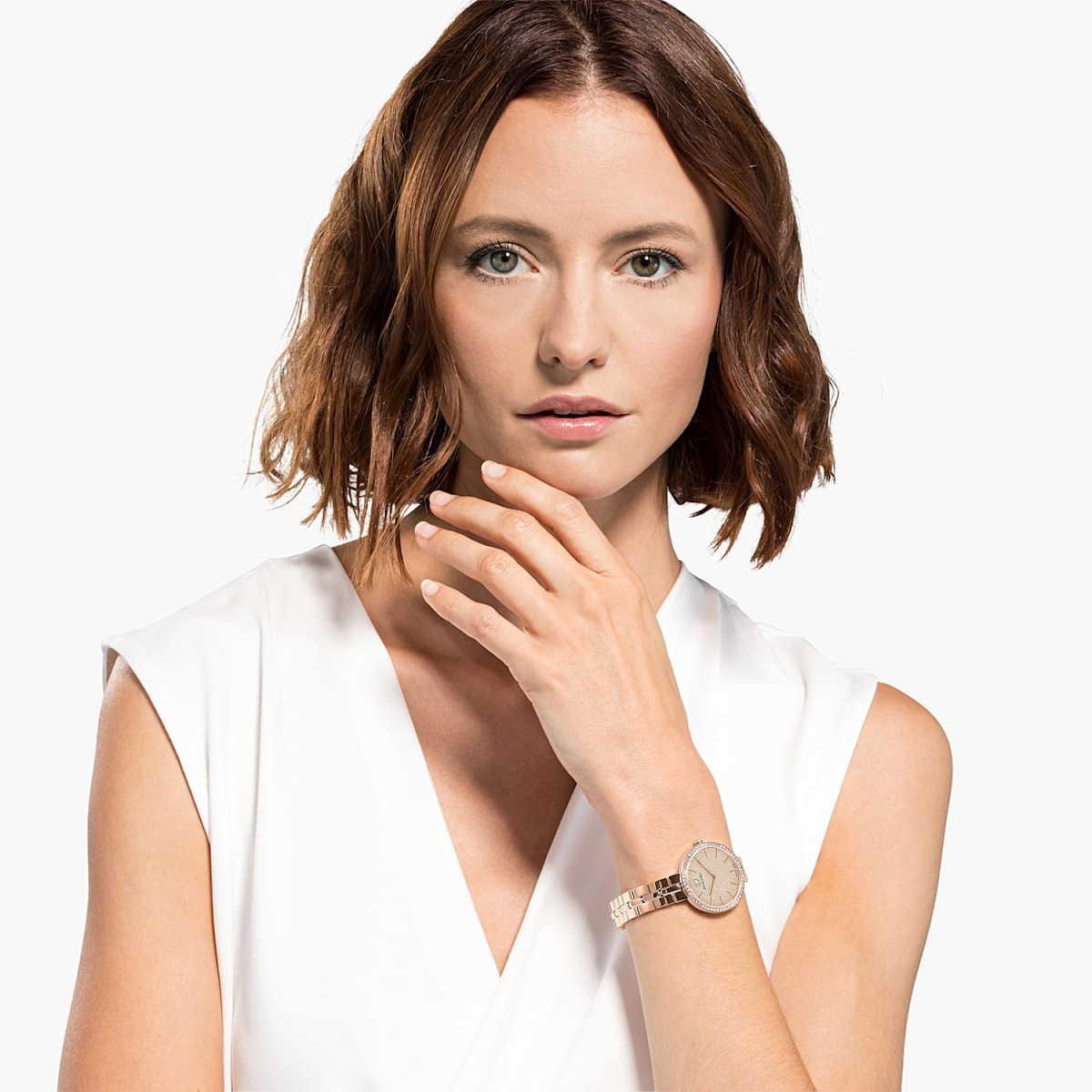 Look no further than this beautiful Swarovski Cosmopolitan Watch in Pink and rose gold tone PVD. The rose-gold tone PVD case and peach dial are a beautiful combination. Stylish and practical, it's a stunning accessory to any outfit, day or night.
Thinking of popping 'the question' this month? Or perhaps you're celebrating a special October anniversary? If so, you can't go wrong with this spectacular Brown and Newirth diamond ring.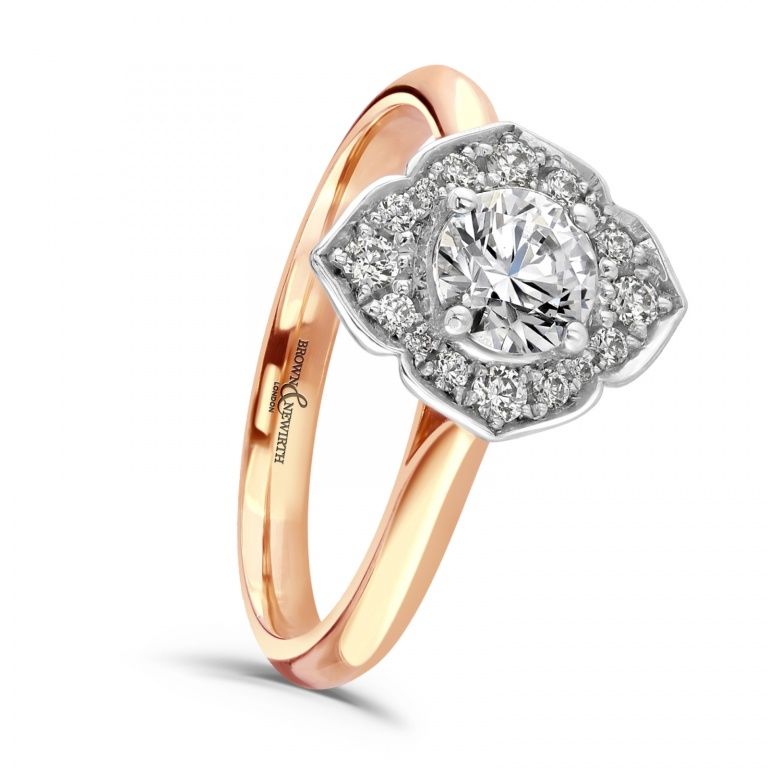 Vintage inspired and set with a brilliant round-cut diamond, surrounded by a halo of petal cut diamonds. This rose gold ring has a timeless beauty that's perfect for an engagement or eternity ring. Or to celebrate a special birthday and cherish forever.
All Brown & Newirth engagement rings use G colour and SI clarity diamonds as standard and are ethically sourced. Each diamond is hand selected for it's beautiful cut, polish and symmetry.
Pretty in pink with Swarovski crystal gifts
Find more ways to celebrate October birthdays with our pink and rose Swarovski crystal jewellery. Every bit as special as precious stones, but more affordable.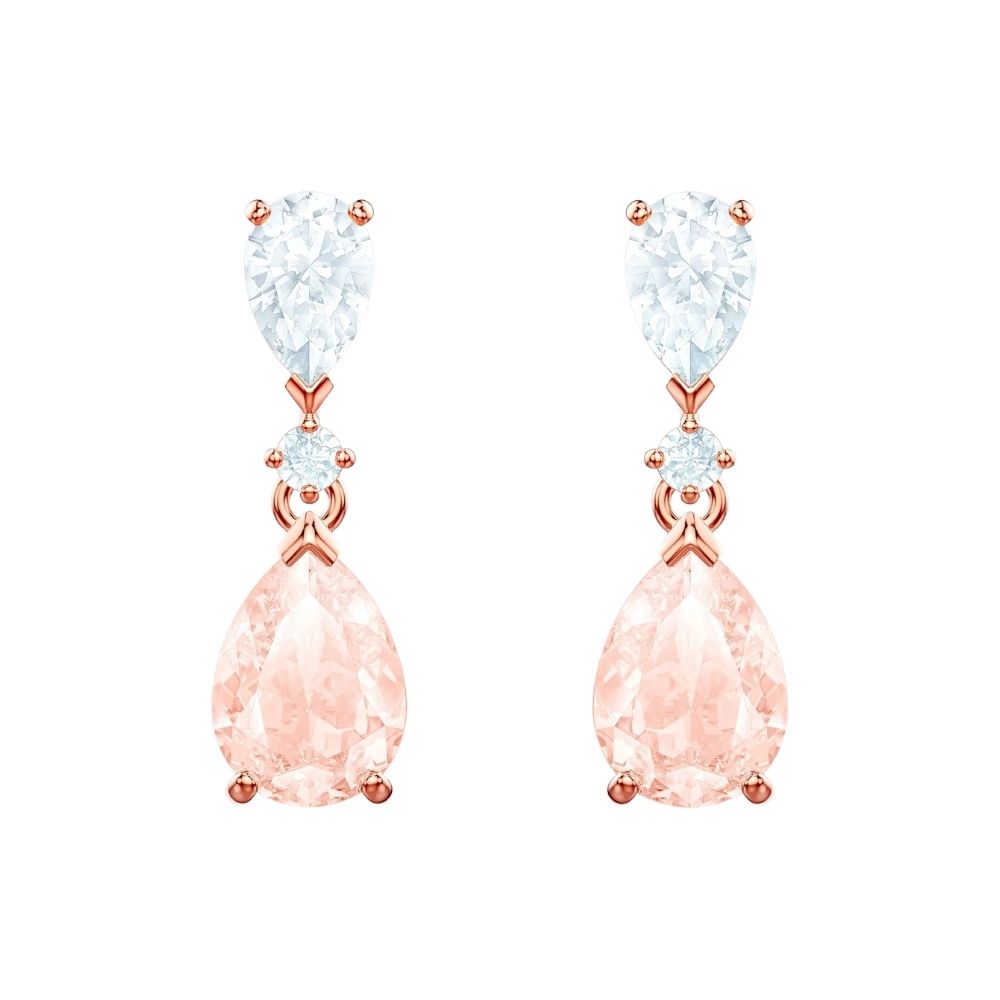 Make a statement with this fabulous pair of pierced earrings from our bestselling Swarovski Vintage jewellery family.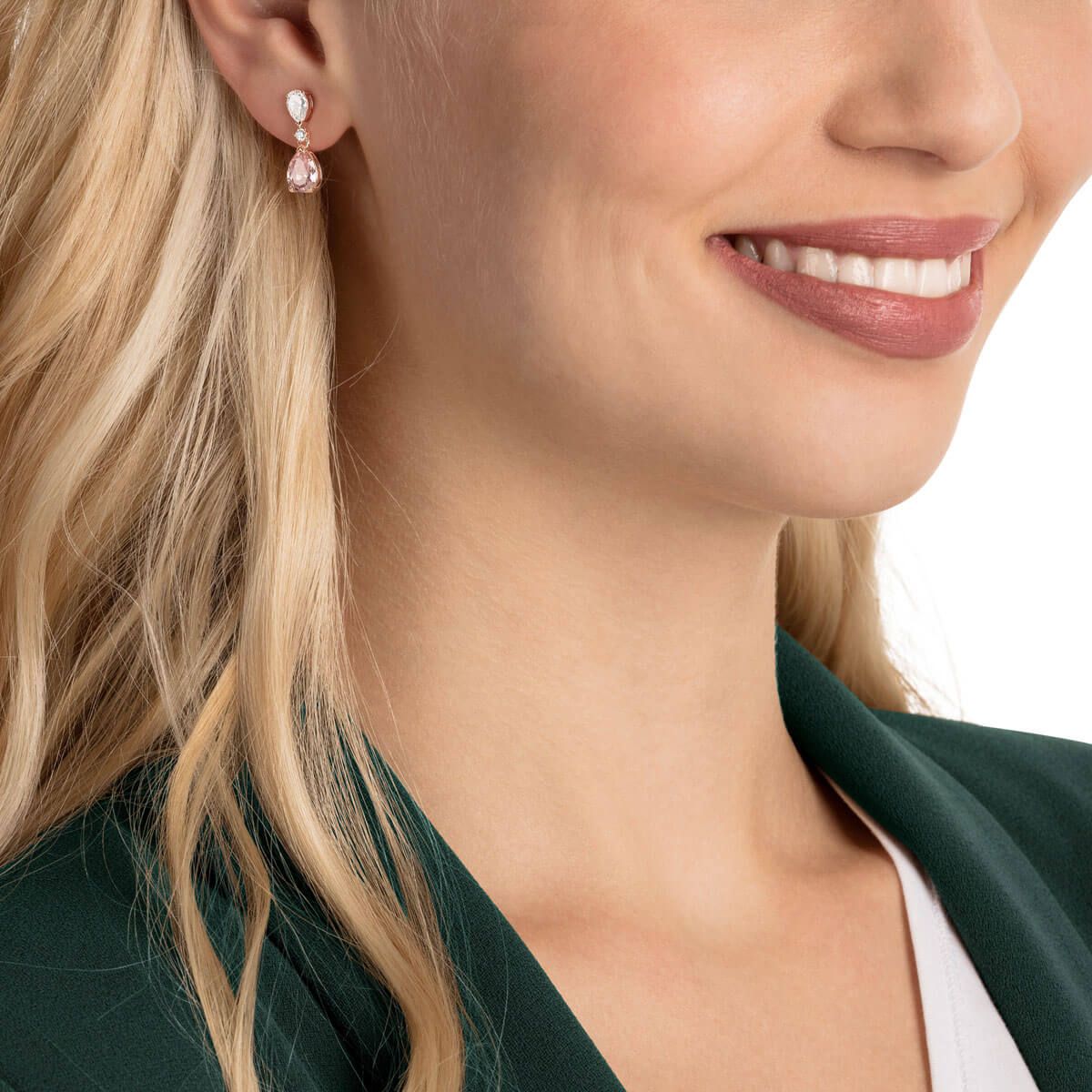 Exquisite rose gold-plated earrings with white and pink crystals that will bring glamour to any occasion.
October birthstone jewellery in silver
Not keen on rose gold?
This pair of sterling silver Swarovski October birthstone earrings are a great choice to celebrate a friend's October birthday.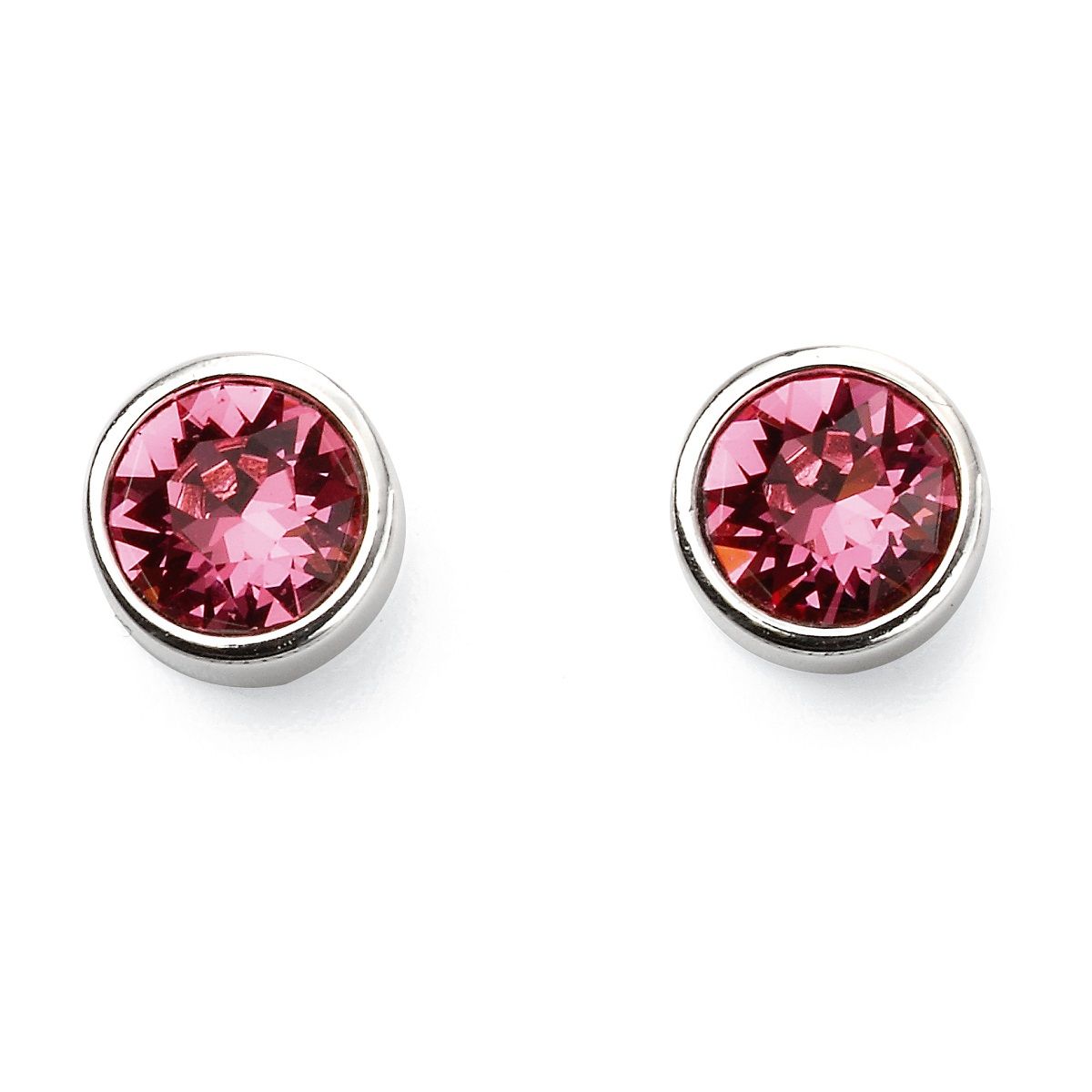 Simple but elegant silver-plated studs featuring a single, pink Swarovski Crystal. A quality and on-trend alternative to more expensive gemstones. Adding sparkle alone, or stacked with other earrings.
Perfect as a gift on their own, they can also be paired with this matching Swarovski October birthstone necklace.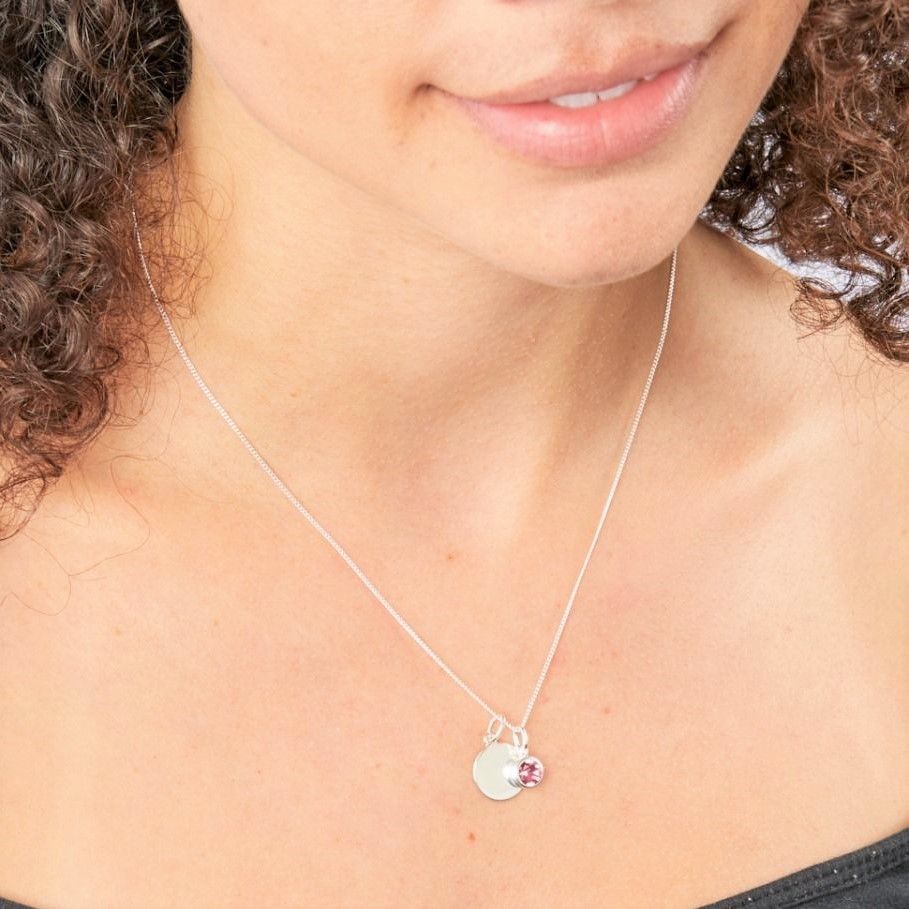 A Pink Tourmaline inspired Swarovski Crystal pendant in a sterling silver setting. With an accompanying silver disc charm, hanging on a sterling silver chain.
Both items come beautifully gift-wrapped, with a personalised message of your choice.
And if these aren't quite right, browse the rest of our rose and pink jewellery collection for more ideas.
Not a pink person?
No problem. Why not order something from our Zodiac range instead?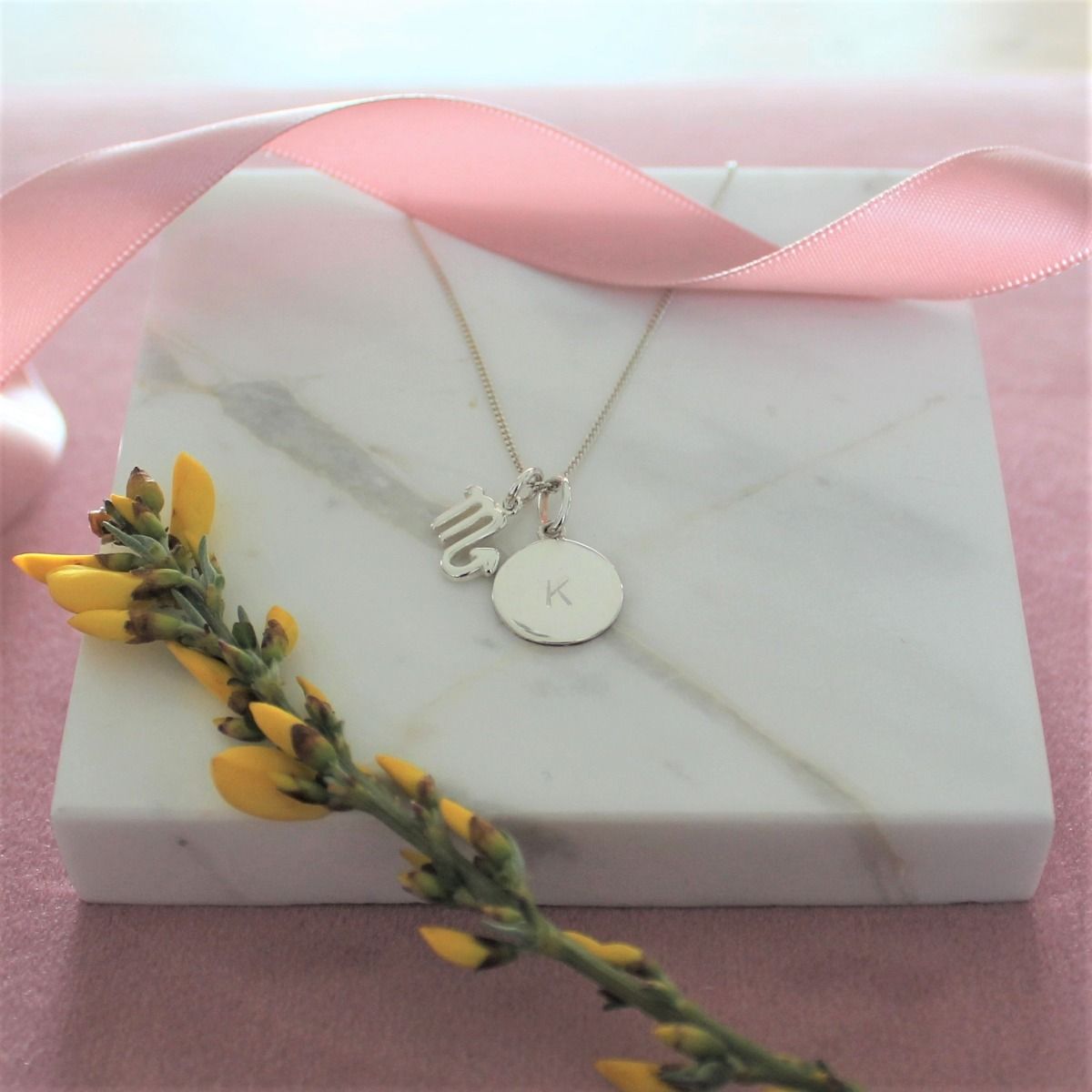 Handcrafted in sterling silver. Choose from a Zodiac and Disc Necklace or Zodiac Sterling Silver Charm Bracelet. Each one comes with a zodiac charm and silver disc on a dainty chain.
Simply choose the correct zodiac sign. Then give it the personal touch by having an initial engraved on the disc and writing a personalised message for the gift card. You can do it all from the website. And it makes for the perfect birthday gift, thank you present or memento of your own zodiac sign.
We also have a zodiac constellation range from Unique & Co. Gorgeous pendant discs in silver, gold or rose gold plating.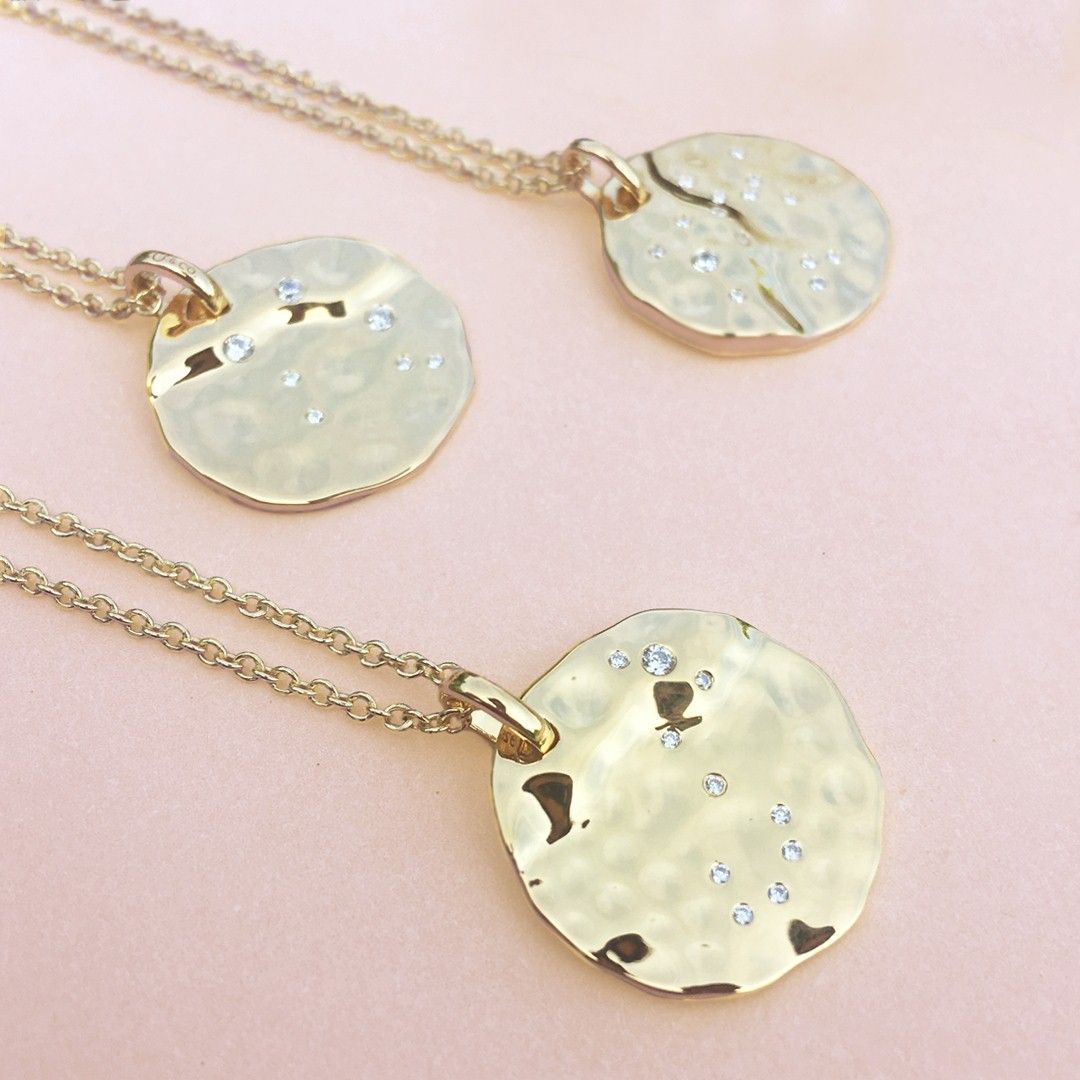 Each one features Zirconia stars to mark out a star sign, so there's one for every special person in your life.
More October birthstone gifts to choose from
There are plenty more beautiful October birthday jewellery ideas to choose from on our website. 
Or find more inspiration and help with choosing a gift using our handy Gift Finder, with ideas for every budget. 
As official stockists of the brands we sell, everything you buy comes with a full manufacturer's warranty.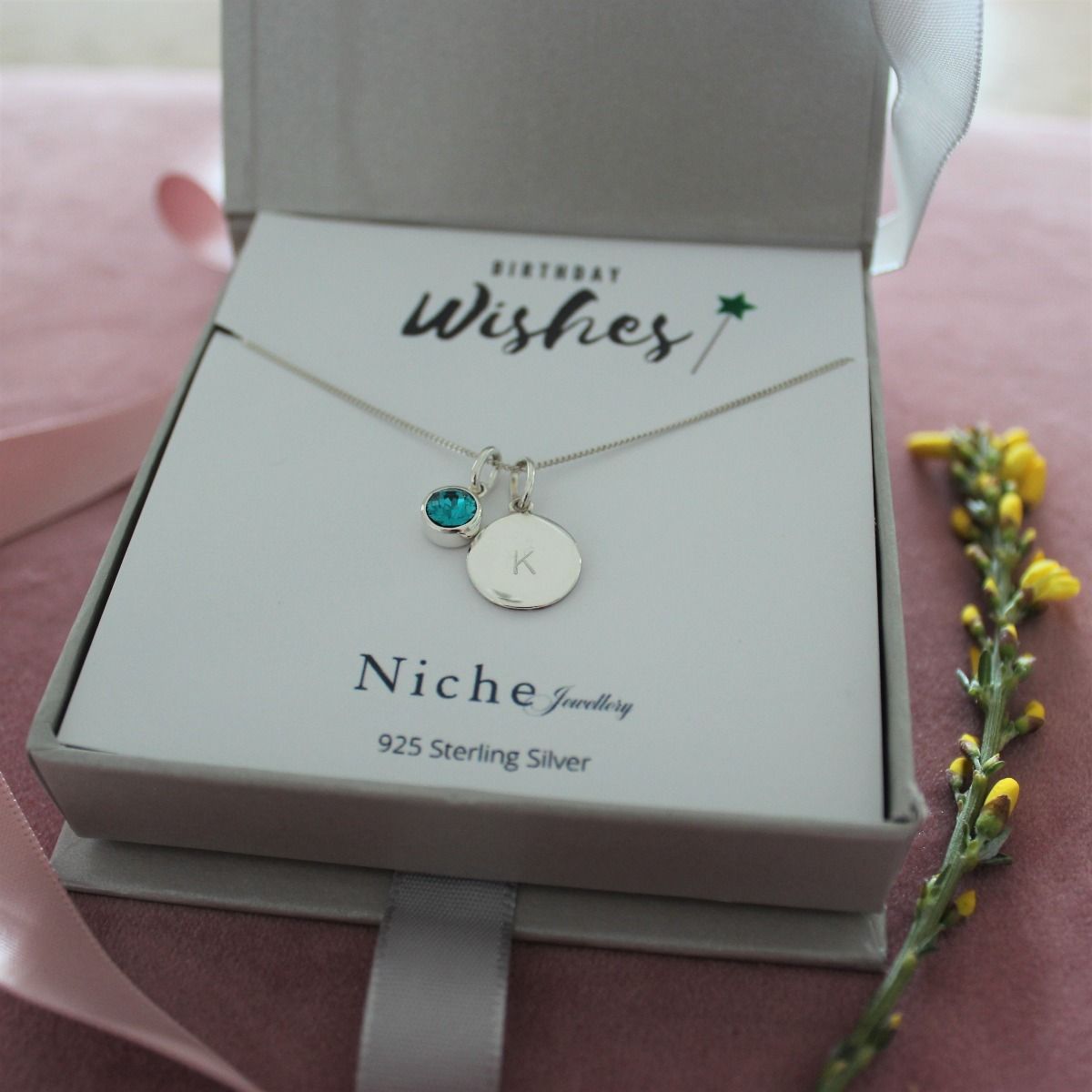 And every item bought online from Niche Jewellery comes with free UK delivery. Lovingly packaged with a message of your choice, so it's ready to give or receive.
Wishing you a wonderful pink October and happy shopping!
Shop for online jewellery in UK.