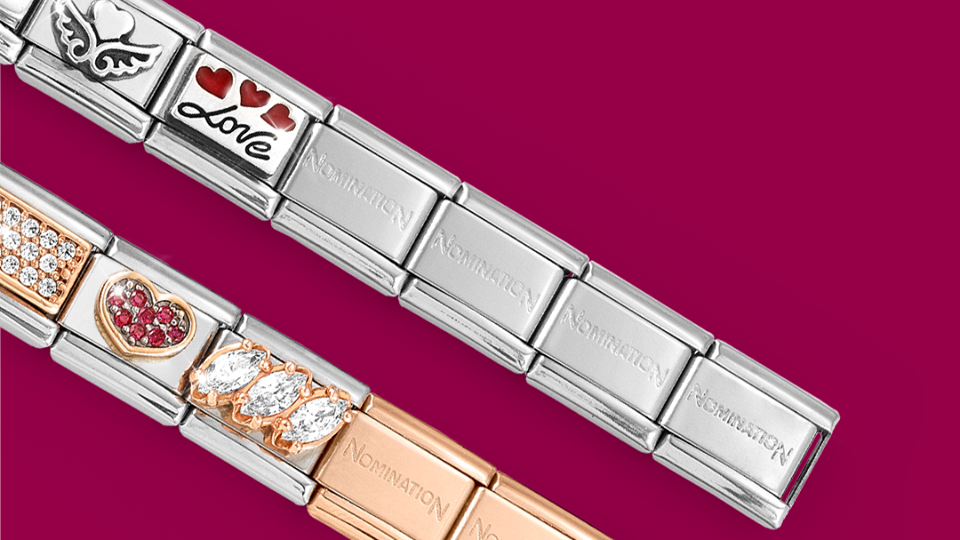 Nomination is a unique and stylish Italian jewellery brand. Designed and made in Italy, it embodies Italian style - playful yet sophisticated.
One of Nomination's signature designs is their Composable range. Composable is a very different style of charm bracelet to those you are familiar with. Featuring rectangular tiles, each link can be replaced with a charm to showcase your unique style.
Here we show you how you can style your Nomination, and get the most out of your charm bracelet.
Starter charm bracelet
Start as you mean to go on. Sage advice for many areas of life! Your jewellery is no exception. Start your Nomination collection with a well chosen starter bracelet, and you'll have the right base to build your collection.
The starter bracelets are available in several different finishes, including stainless steel, yellow or rose gold finishes. Choose a base bracelet that will mix and match with your favourite jewellery colours.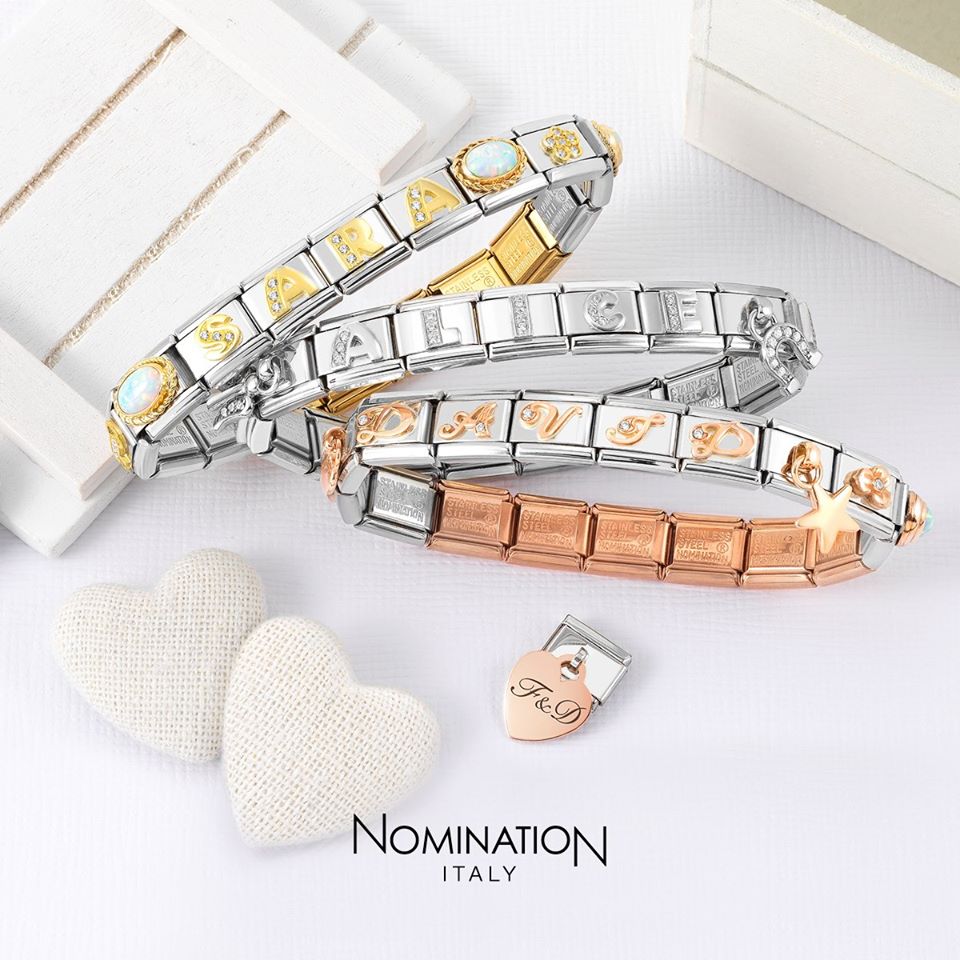 In reality, you can mix all three of the most popular metal colours - silver, rose, and gold. But if you want to add colour like birthstones, choose a base metal that will compliment your colour scheme, with highlights of a second metal. That way any colour you add won't be too much of a sensory overload!
A stainless steel bracelet looks great with gold and silver charms plus a pop of colour from faceted stone charms or birthstones. Or vice versa choose a gold base bracelet and combine with silver and mixed metal charms.
Shop Nomination Starter Bracelets
Meaningful charms
One of the most popular ways to style Nomination charm bracelets is to select charms that represent family, loved ones, or romance. There are charms in all different finishes and colours representing relationships and love.
Choose different charms to represent different family members, or give a charm as the perfect thoughtful gift to a friend or family member. Or find charms that represent shared interests or places that have significance for you.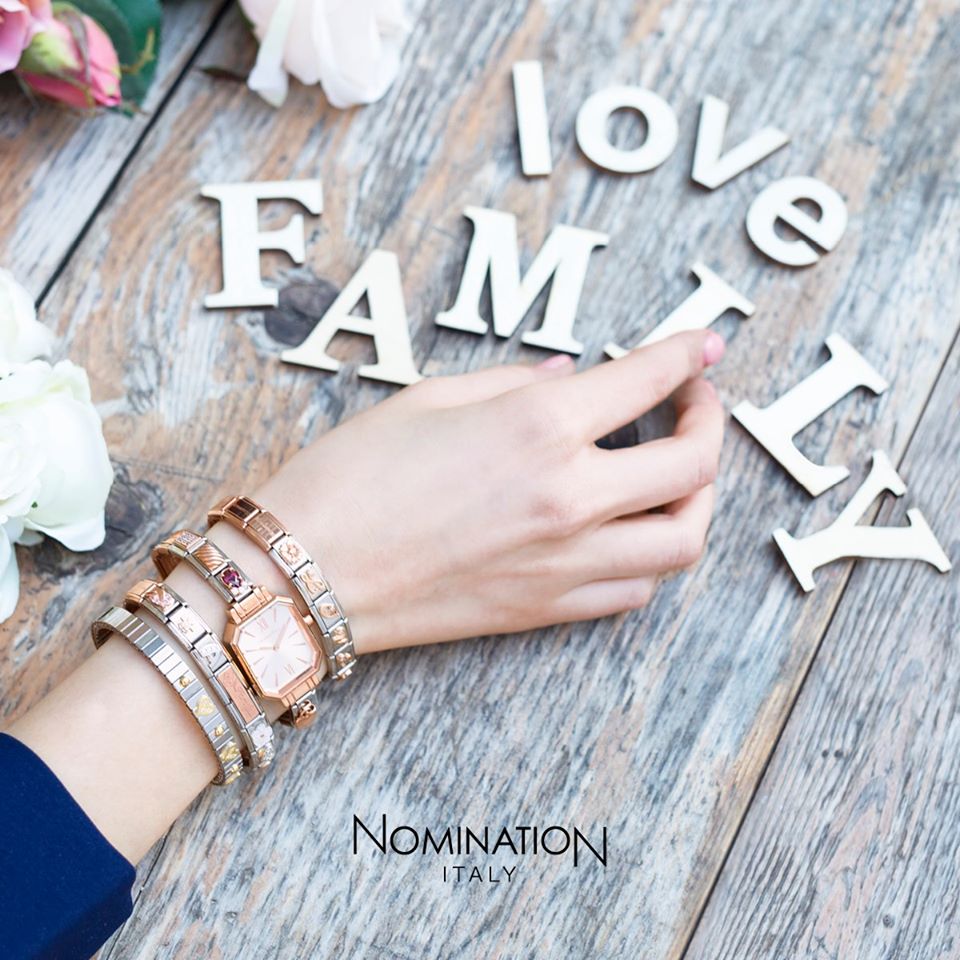 There are so many different charms that you can really create a unique story with your bracelet.
Shop family and friends charms
Your own design
Another way to style your Nomination charm is to create a design with colour and texture. Use symmetry to make a statement. Design your own bracelet with any number of different colours and designs.
You can create different bracelets for different outfits, and then mix and match them to create new looks. Mix in stones and dangle charms to create interest and texture.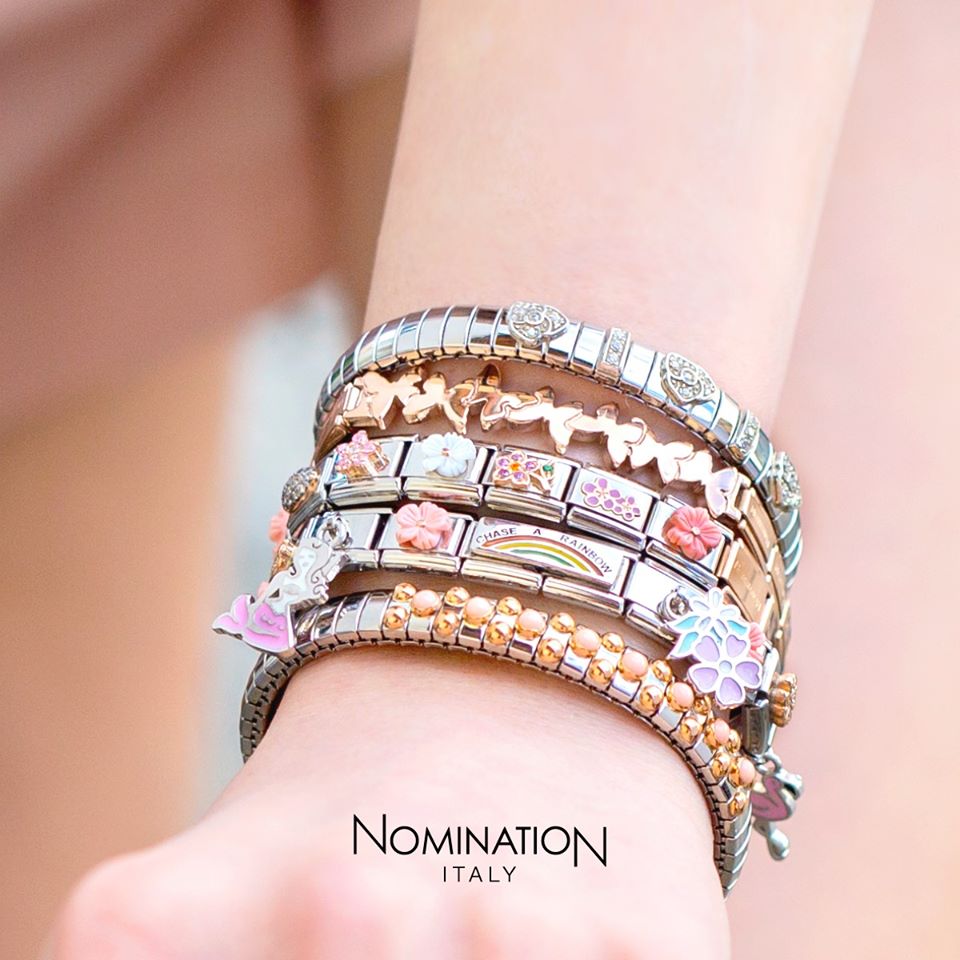 Shop silver charms - Shop rose gold charms - Shop yellow gold charms
What floats your boat
Or why not reflect interests or hobbies? If music is your passion, choose a treble clef or musical note charm. If you are a sailor, a boat charm or ship's wheel could be the perfect reflection of your interests.
Almost any hobby or interest you can find, there's a Nomination charm to represent it.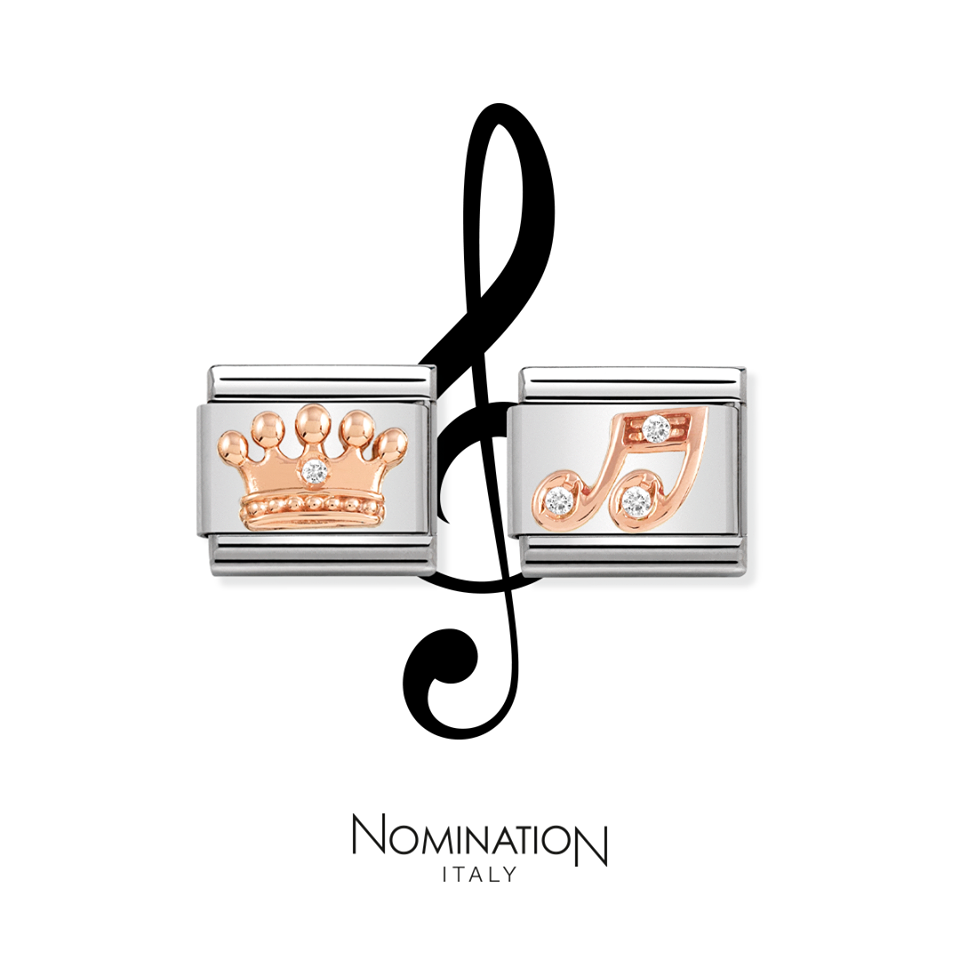 A travel theme is also a favourite of ours. From city sites like the London Eye Charm or Buckingham Palace, to your favourite sport, choose charms that represent the adventurer in you.
Stacking bracelets
One of the best things about Nomination is that each time you add a charm, you gain a link to create your next bracelet. Once you have enough, you can start a new bracelet. Now you are creating a bracelet stack!
Nomination Composable looks great as a single charm bracelet, but why not multiply the joy and mix and match your bracelets? You can even stack your bracelets with a Nomination Composable watch for a full Nomination arm party!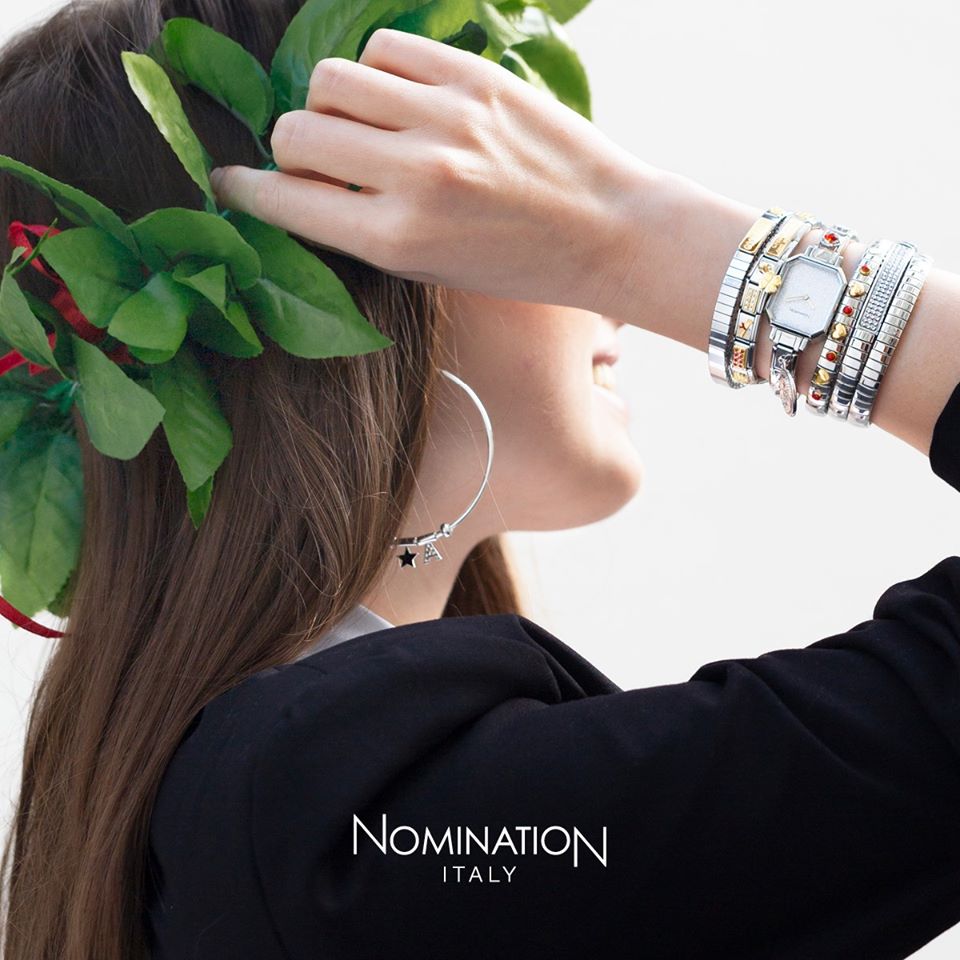 And the best thing about Nomination charm bracelets, other than its enviable Italian style? It's so affordable. With starter bracelets from £18 and charms also starting from £18.
Shop all Nomination Composable
Gorgeous gifting
If you have a friend who loves Nomination, a charm is the perfect gift. And if they don't know about it yet, get them started! That means great gift ideas for many occasions to come.
Nomination is stylish, meaningful and affordable - all the ingredients for a fabulous gift. With our free custom printed gift message, free UK delivery and all jewellery presented in Nomination gift packaging, it really is the perfect gift.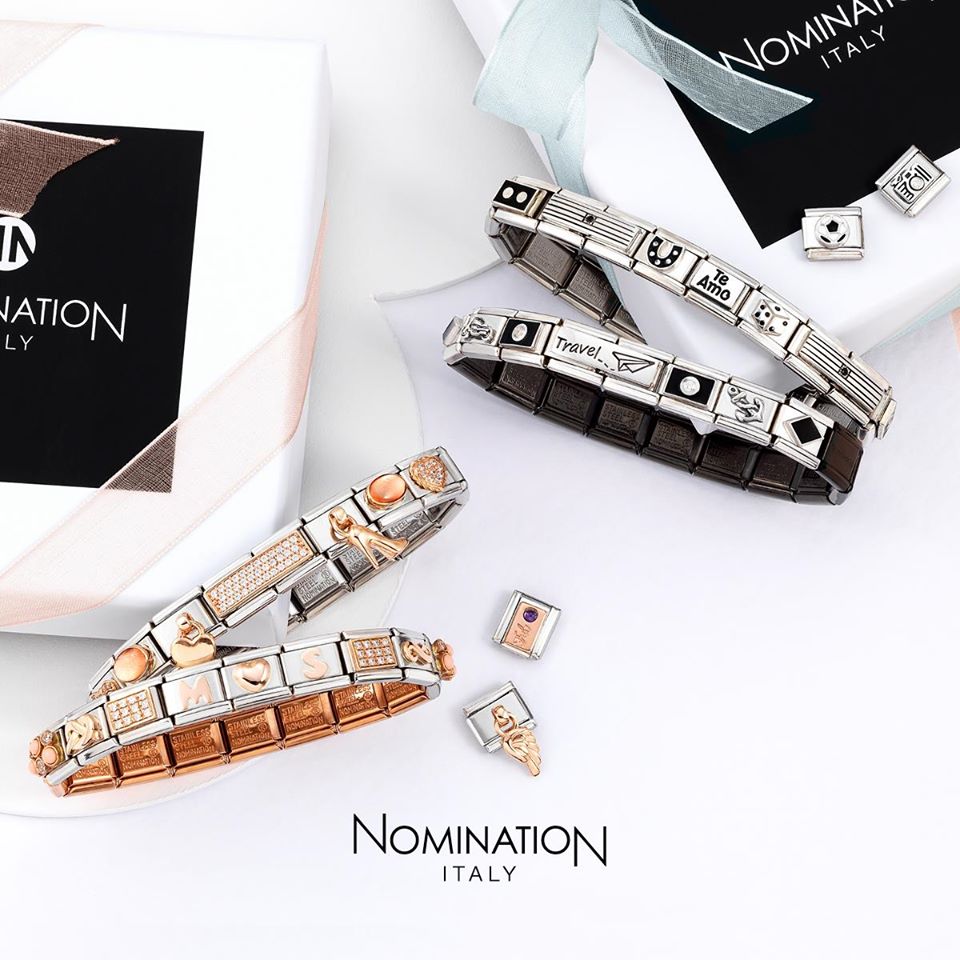 We are also big advocates of treating yourself to a gift. Whether you are celebrating an achievement, birthday or anniversary of a significant occasion, add to your bracelet to mark the occasion.
Nomination styling
So now you know our top tips for styling Nomination, you can add to your collection today! And if you haven't discovered it yet, get started with the world's favourite Italian jewellery brand.
Shop a selection of our Nomination collection online, or find even more designs in our Leigh-on-Sea jewellery shop.
Shop Charm bracelet for women.