It's a new year, and even though 2021 may not feel like one, it's time to update your collection with some new jewellery.
The fashion rules have changed a bit, and casual chic is definitely still the look after the events of 2020.
But jewellery styling is still a great way to enhance any outfit. Plan your look to make sure you maximise the value and wear-ability of your jewellery collection.
Here are our top jewellery resolutions for your new jewellery in 2021. Inspired by current jewellery trends, we have added a styling tip for each so that you can really make your jeweller work for you.
1. Huggie hoop earrings
Hoop earrings have been on-trend for a good few years. This season ear hugging 'huggie' hoop earrings are the thing. Go for simple huggie hoops worn close to the ear, or huggie hoops with sparkle or even with a drop charm.
Pop on a pair of these Ania Haie Gold Midnight Star Huggie Hoops and you'll be ready for anything the day brings.  A simple huggie hoop is paired with an intricately crafted star drop.
The central stone is labradorite, which is known to inspire strength and perseverance. Something we could all do with this year!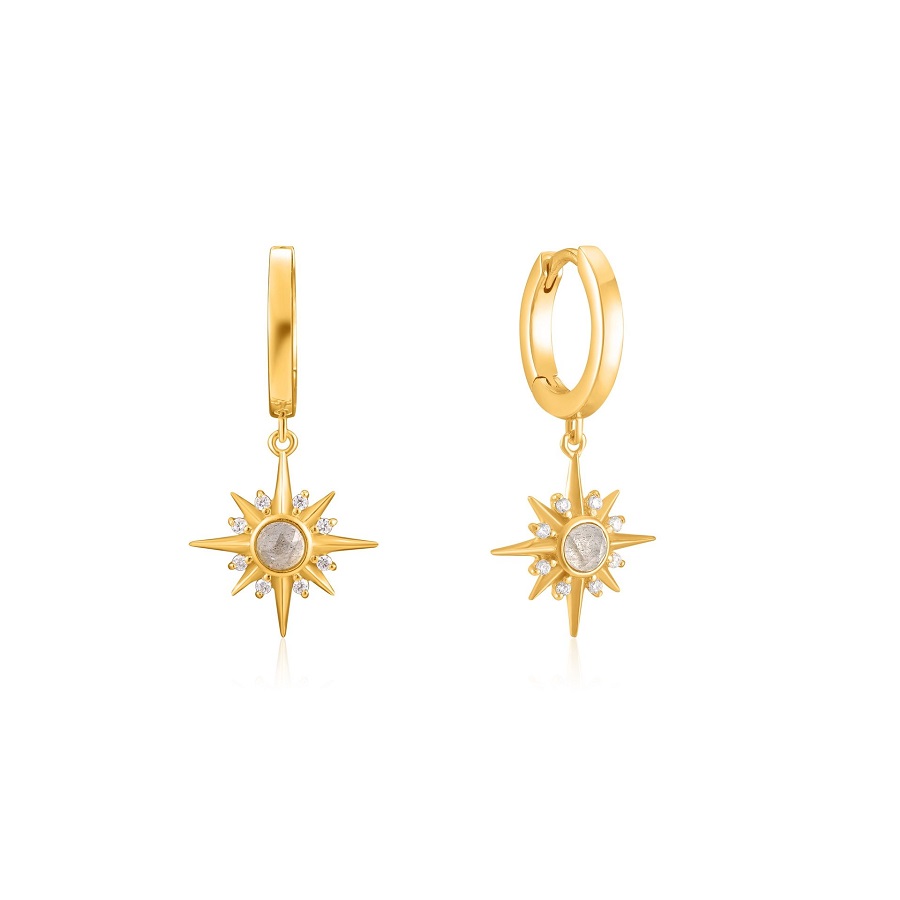 We also love Kit Heath's new huggie Bevel Cirque Semi-Hoop Earrings from their popular Bevel Cirque collection. These earrings have been upscaled with sparkling zirconia in a twist design.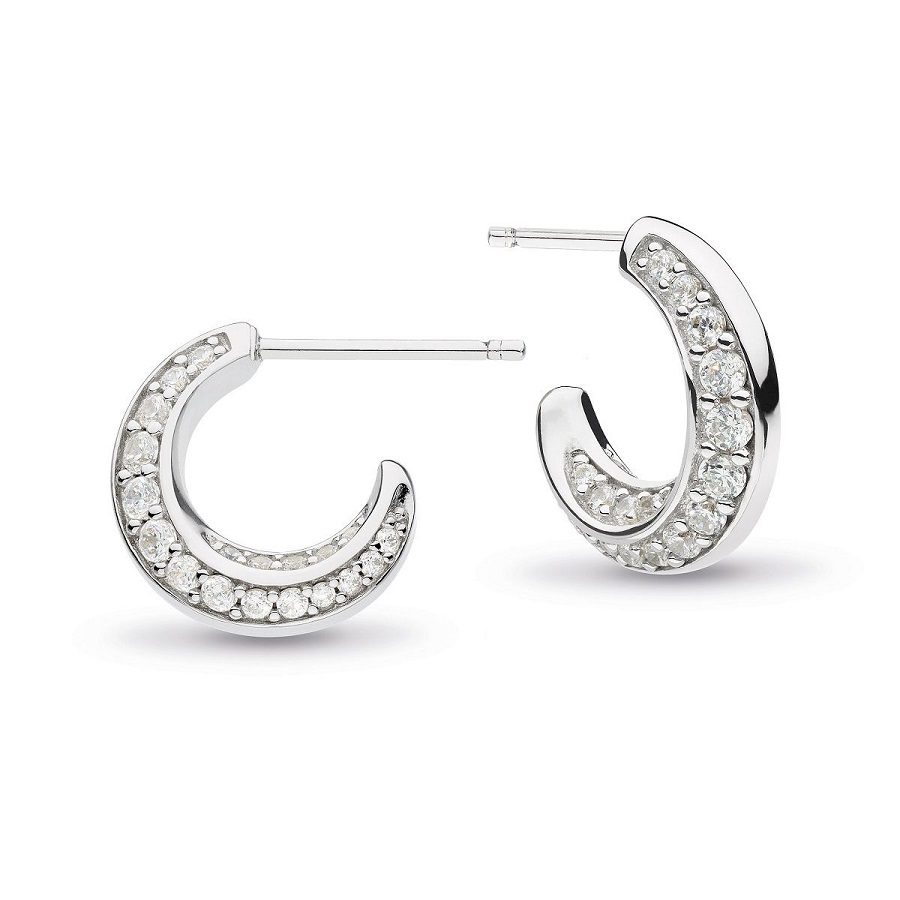 Huggie hoops are great to wear as low maintenance earrings that won't catch on things. They are also fantastic for layering with other studs and hoops to nail the 'ear party' trend.
Shop the trend for hoop earrings.
For even more inspiration take a look at our full earring collection.
Our top style tip? Wear your huggie hoops for an on-trend everyday look, then upscale for an outing by layering with other stud earrings and hoops.
2. Charm your way
The nostalgia of charm jewellery you loved as a kid is still a strong trend.
Charm style is so versatile and lets you create your own unique look. These are just two reasons to jump back on the bandwagon.
But what we also love about charms is the gift ideas. If you have a friend or loved one who loves Pandora charms, you are set for gifting ideas indefinitely!
Pandora jewellery is inspired by all the things that make you unique. Their collections are always imaginative and Pandora is crafted with a story in each design, leaving you to bring it to life.
From the brand new Pandora collection for January 2021, one of our favourite new charms is the two-tone Pandora Spinning World Dangle Charm.
Engraved with 'you mean the world to me', this Pandora charm makes the perfect gift for a loved one or a meaningful addition to your Pandora charm bracelet.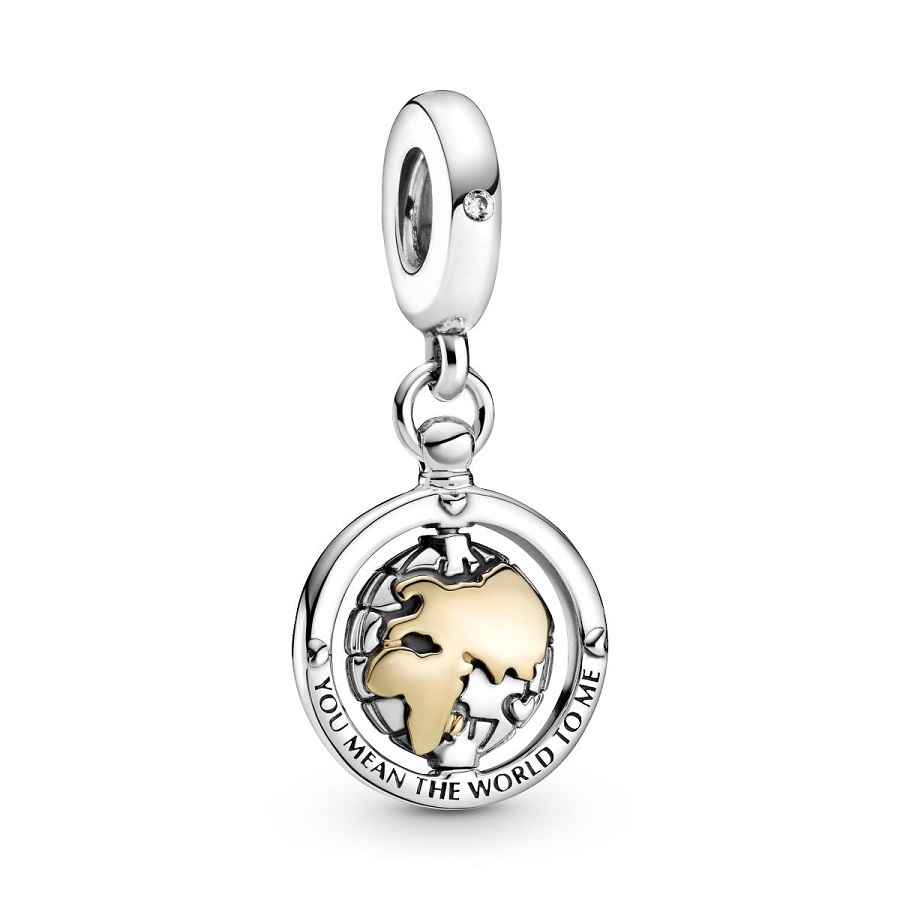 You'll find even more charm inspiration in our blog Charm Your Way to Unique Style.
Shop the trend with more Pandora Charms.
For even more inspiration, shop all charms or check out all new Pandora jewellery.
3. Coin jewellery
Forget the plastic and flash the cash. Discs and coin-like shapes are back again this year.
Even if your bank balance is suffering after the events of the past year, feel rich in life with coin jewellery.
We love Ania Haie's Victory Goddess Necklace for a luxe addition to any casual outfit.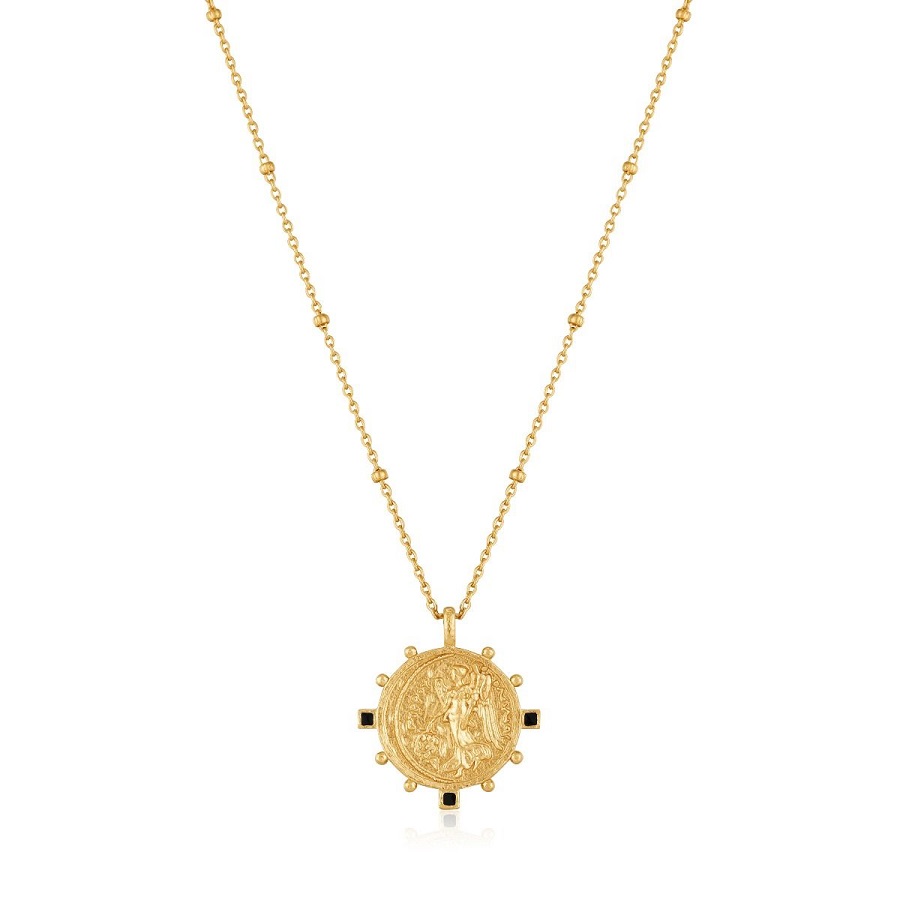 Or if you love the trend but fancy it on a smaller scale, try the popular Ania Haie Mixed Discs Necklace.
Crafted in sterling silver with either yellow gold or rhodium plating, this necklace showcases a more subtle coin design.
Style it with other necklaces or wear on its own for a minimalist look. It's dainty but impactful.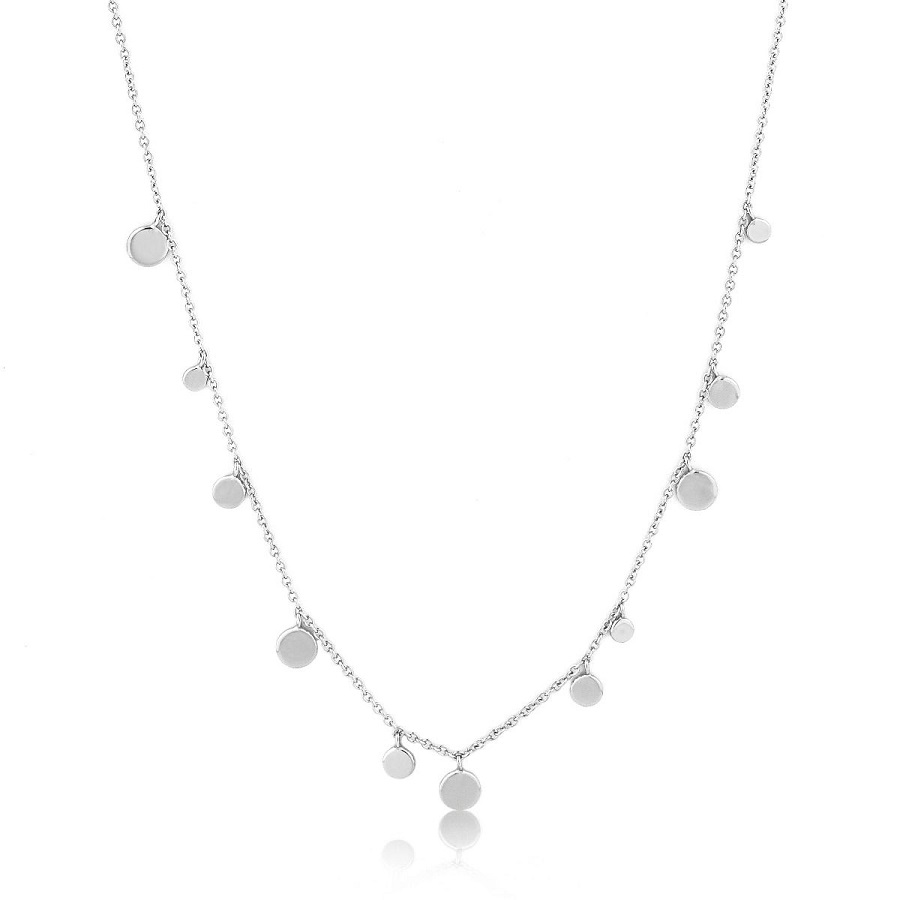 Shop the coin and disc trend here.
Or take a look at more leading trend Ania Haie jewellery to get inspired.
4. Pearl jewellery
'Pearls are always appropriate' are words made famous by Jackie Kennedy. And they are still true today. Pearl jewellery made a comeback on the runways for 2021 style inspiration.
Pearl jewellery is brilliant to wear with any outfit. Dress up jeans with pearl jewellery, or wear with an evening gown.
For everyday pearls, we love Jersey Pearl's Sky collection of slider bracelets. These bracelets mix pearls with other natural stones, to create a perfect casual chic look.
They are also easy to wear and adjust with the smooth slider closure. This Jersey Pearl bracelet features Montana Agate along with a bar of freshwater pearls.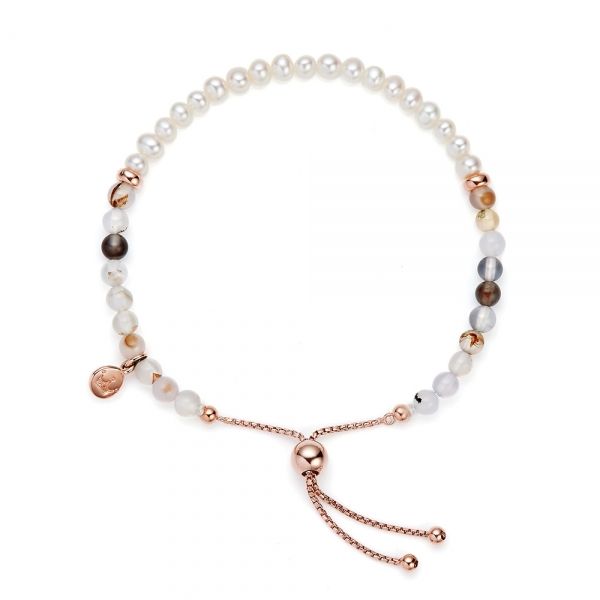 Or for something really different, try this Ava ring by Jersey Pearl. The square design is both eye-catching and easy to wear with its comfortable sizing.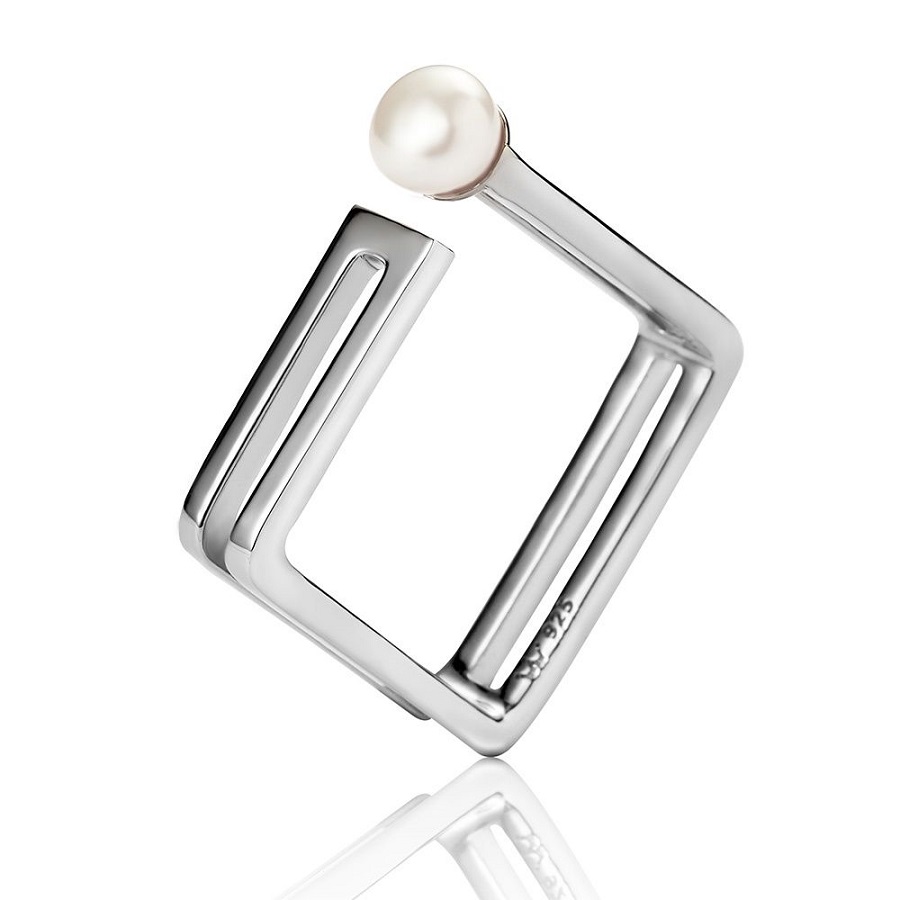 Shop the trend with Jersey Pearl.
Or for even more inspiration, shop all pearl jewellery.
5. Cuff bangles
Cuff bangles have also made a splash on the catwalk recently.
You can enjoy gazing at a cuff as you tap away at that keyboard at home, just as much as those who will see it in the post–lockdown world.
A cuff is a thing to behold. A substantial bangle with an opening that makes it so easy to wear.
One of our favourite cuffs is the new Alexandrie bracelet design by Les Georgettes.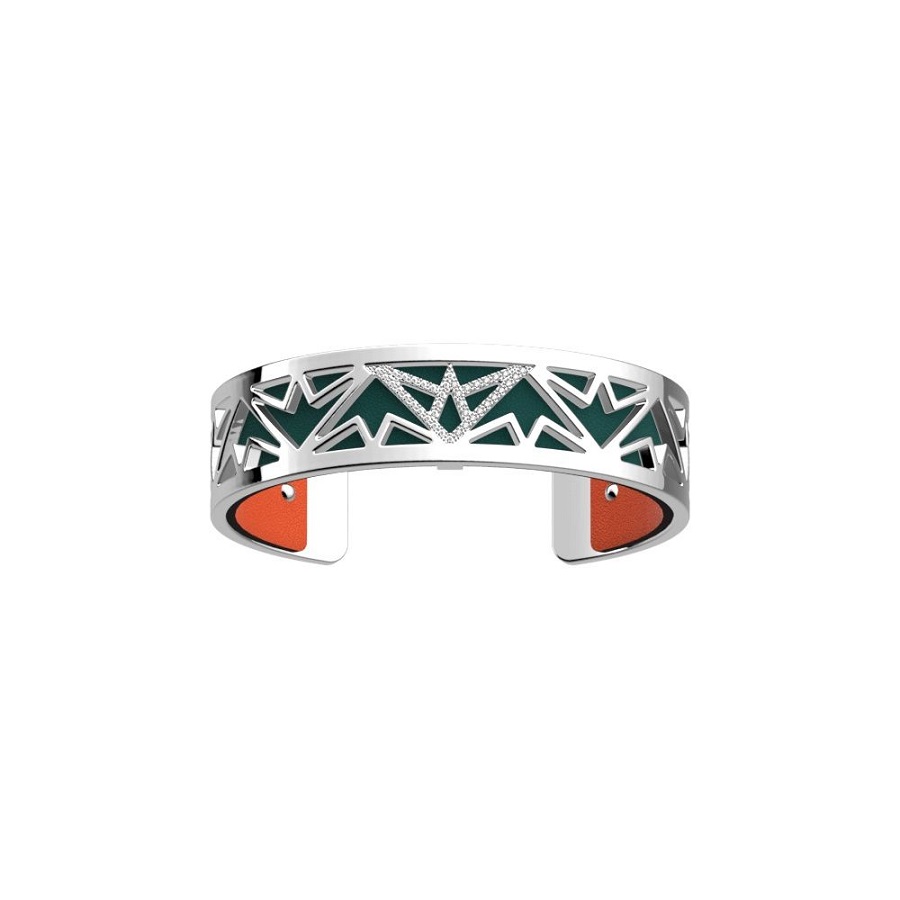 If you don't already know it, Les Georgettes is the original customisable French jewellery.
Change the look of your cuff bangle in an instant by adding a reversible leather insert, sold separately.
So there you have it - our top tips for new jewellery for this new year.
Need even more inspiration?
Shop latest arrivals at Niche Jewellery.
At Niche Jewellery we love to bring you the latest jewellery brands alongside timeless diamond elegance. To keep you up to date with jewellery trends, from time to time we update our style edits to make sure you get the most up to date jewellery news. This blog was first published in 2019 but is now up to date as of January 2021 with completely new trends for this year!