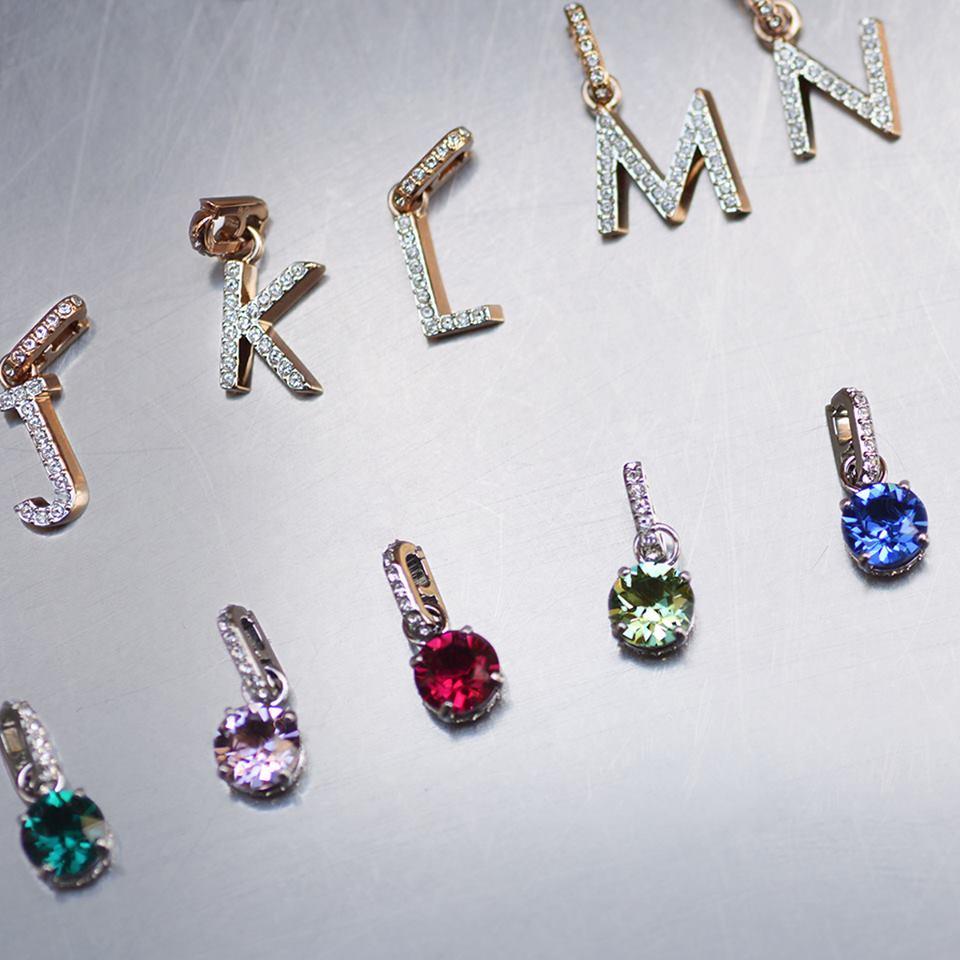 Charm jewellery is the perfect way to build up your jewellery collection whilst keeping it versatile. With only a little effort, you can create the perfect jewellery look for every occasion.
Charm jewellery has had its ups and downs. Some of us may remember in our childhood having a tarnished silver charm bracelet in a box that was only cleaned and worn once in a blue moon. Today, there are so many more charm jewellery products and endless ways to create your own unique style.
Here are a few of our favourite jewellery brands that have created modern day charm jewellery that is sure to enhance your jewellery collection and enable you to mix and match for any look.
Thomas Sabo Generation Charm Club
Thomas Sabo is a brand known for its wide variety of stylish jewellery for the modern individual. From gothic to classic, Thomas Sabo has a huge range of designs available of all jewellery types.


Generation Charm Club is a super versatile range of 'charm carriers' - charm necklaces and bracelets - and charms. The charms come on a handy lobster clasp, making them easy to change and move around.
There are different styles of charm bracelets and necklaces, as well as a vast array of different styles of charms to suit the season, occasion and your style or mood.
Shop Thomas Sabo Generation Charm Club.
[gallery size="medium" ids="688,692,690"]
Swarovski Remix
Swarovski has brought out a range of magnetic clasp 'strands' which can be worn as bracelets, or joined together to create chokers, necklaces and even belts. Following the success of the range launch, they have now added charms to this range, including letter charms and birthstone charms.
[gallery size="medium" ids="696,694,695"]
YouTube star Tanya Burr is a fan. She recently posted on Instragram 'As part of my campaign with @Swarovski, I am remixing my style with the Swarovski Remix Collection. You can choose your charms to make it unique to you – I love the evil eye and hamsa hand charms'.
Shop Swarovski Remix Collection.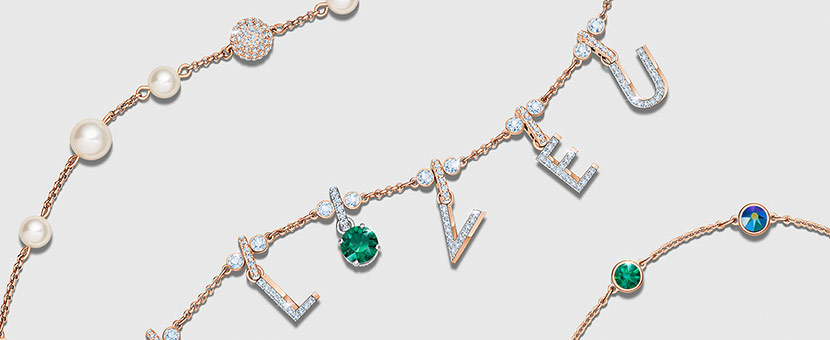 Chamilia
Chamilia creates a range of jewellery, with the bead charm range being one of their most popular. Chamilia says their charms are 'Finely crafted accents to commemorate special memories, celebrate your relationships or share your passions with the world.'
Chamilia charms are compatible with most popular charm bracelet systems, making them extremely versatile. Many Chamilia charms feature Swarovski Crystals, in addition to their silver, plated and Murano glass ranges. Chamilia Blush is one of their newest ranges, featuring on-rend soft pinks and rose gold plating.
[gallery size="medium" ids="699,698,701"]
Whichever style you prefer, building up your charm jewellery collection will give you many ways of wearing your pieces. The added bonus is you won't break the bank on whole ranges and sets of jewellery, because you can easily mix and match to create different looks and styles using the same base charm bracelet or necklace.
Happy designing!