Charms are the perfect way to tell your story. The great thing about charm jewellery is that it is both stylish and personalised. You can use it to create your unique style or to symbolise memories, interests, or loved ones.
We love the versatility of charm jewellery. Wear charms on a bracelet or necklace, on their own or in combination. You don't have to wear a bracelet full of charms every time - sometimes less is more. The great thing is you can wear a few or a lot, and create different style combinations.
Here we introduce you to some of our new favourite charms and charm styles.
Nomination Sei Mia
Nomination is best known for the Composable charm bracelet. The stainless steel base of flat tile charms makes the perfect canvas to create unique style and mark memories, interests or loved ones.
Another, newer charm design by Nomination is Sei Mia. Sei Mia is the necklace you can create with letters and symbols to reflect your individuality. Crafted in Sterling Silver, this range is plated with rhodium for long lasting shine.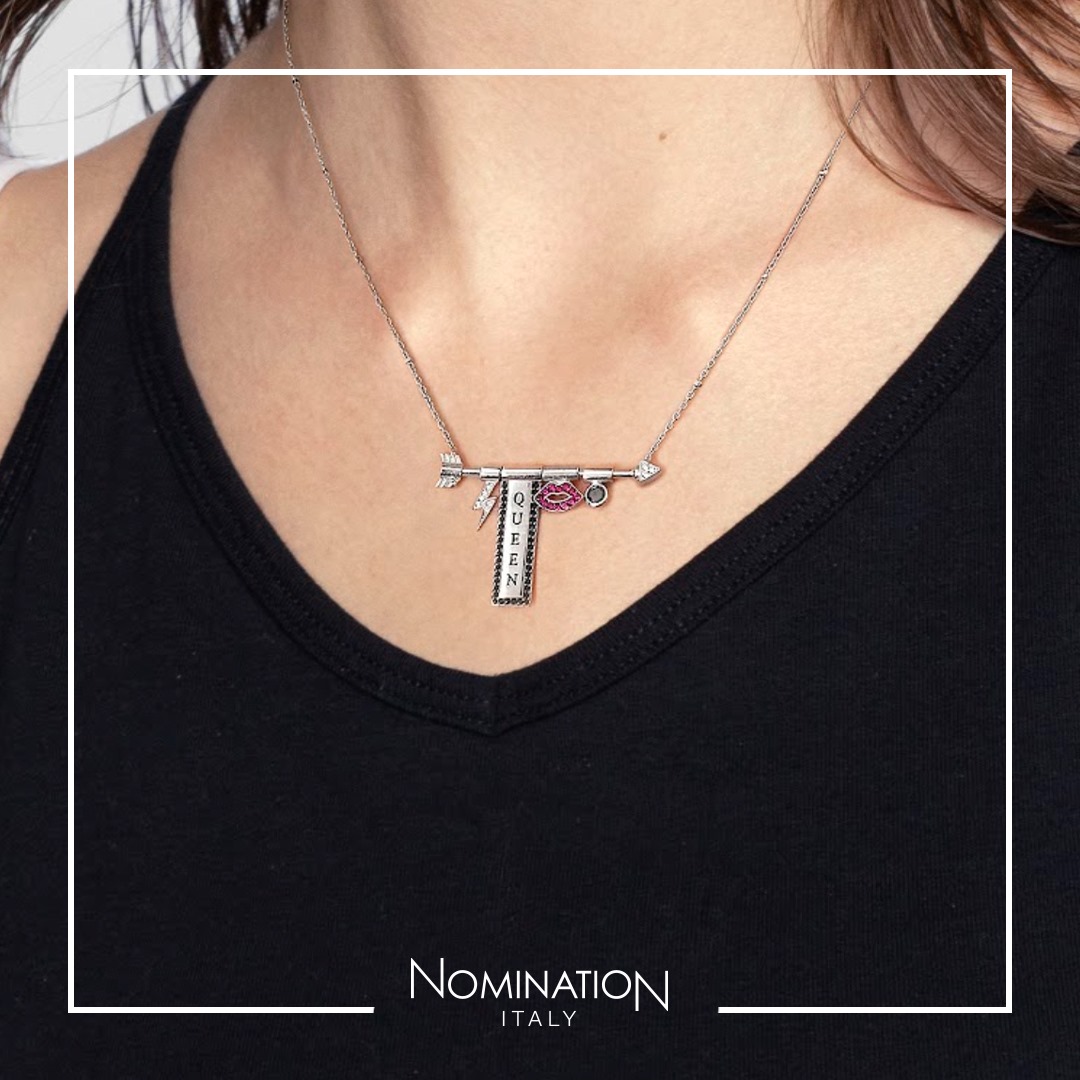 You can find Sei Mia and a large range of Nomination charms and jewellery in our Leigh-on-Sea store.
Pandora O Pendant
Pandora jewellery is iconic, and Pandora Moments is one of the most loved charm collections across the globe.
Pandora's O Pendant is a new way of displaying and showing off your charm collection. Hand-crafted in sterling silver, the Pandora O Pendant design features an intricate snake chain look. You can add up to three charms, dangles or pendants to your O Pendant.
The O Pendant is sold separately, so make sure to pair with a thick cable chain necklace. This is needed to support the weight of the Pandora O Pendant and your favourite charms. It is available in two sizes at Niche Jewellery - small and large. The smaller O pendant measures height 33.1mm by width 25mm, whilst the large size is 43.3mm by 35mm.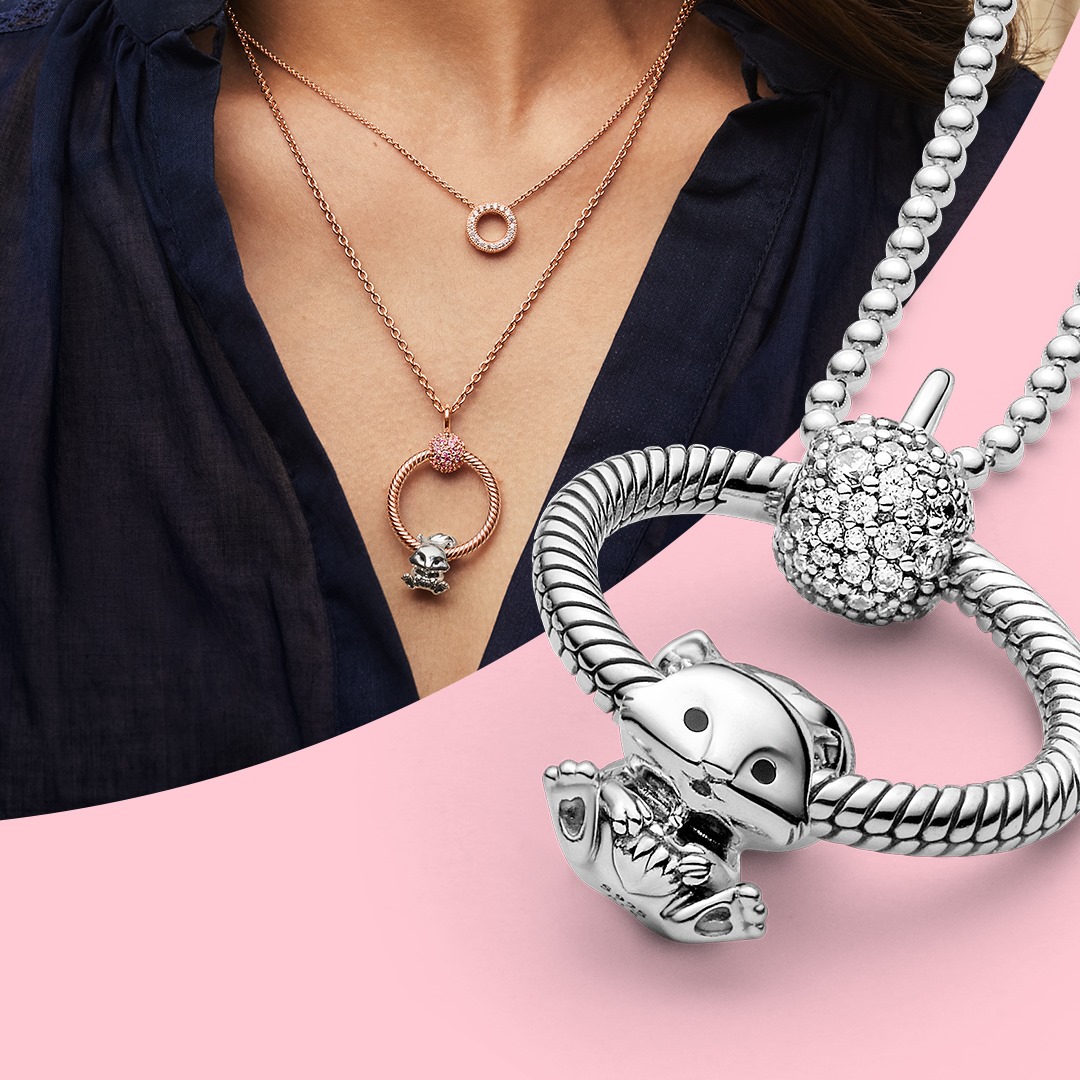 We love this new way of wearing charms because it is so versatile. You can swap your charms or coordinate with your Pandora charm bracelet. Niche Jewellery is a certified Pandora online retailer, and you can now find a selection of Pandora jewellery in our online jewellery store.
Shop Pandora at Niche Jewellery
Thomas Sabo
We love Thomas Sabo jewellery because it is so eclectic. Thomas Sabo Charm Club is another of the most versatile of charm systems. The charm pendants feature a lobster clasp which makes it so easy to add to or remove from a charm carrier. Create a multitude of different looks with a small set of charms and one or more charm carriers.
The other great thing about this designer jewellery collection is that many of the Thomas Sabo charm bracelets and necklaces look fantastic even when worn alone. You don't need to fill them up with charms immediately, and can wear them alone, with a single charm or with multiple charms.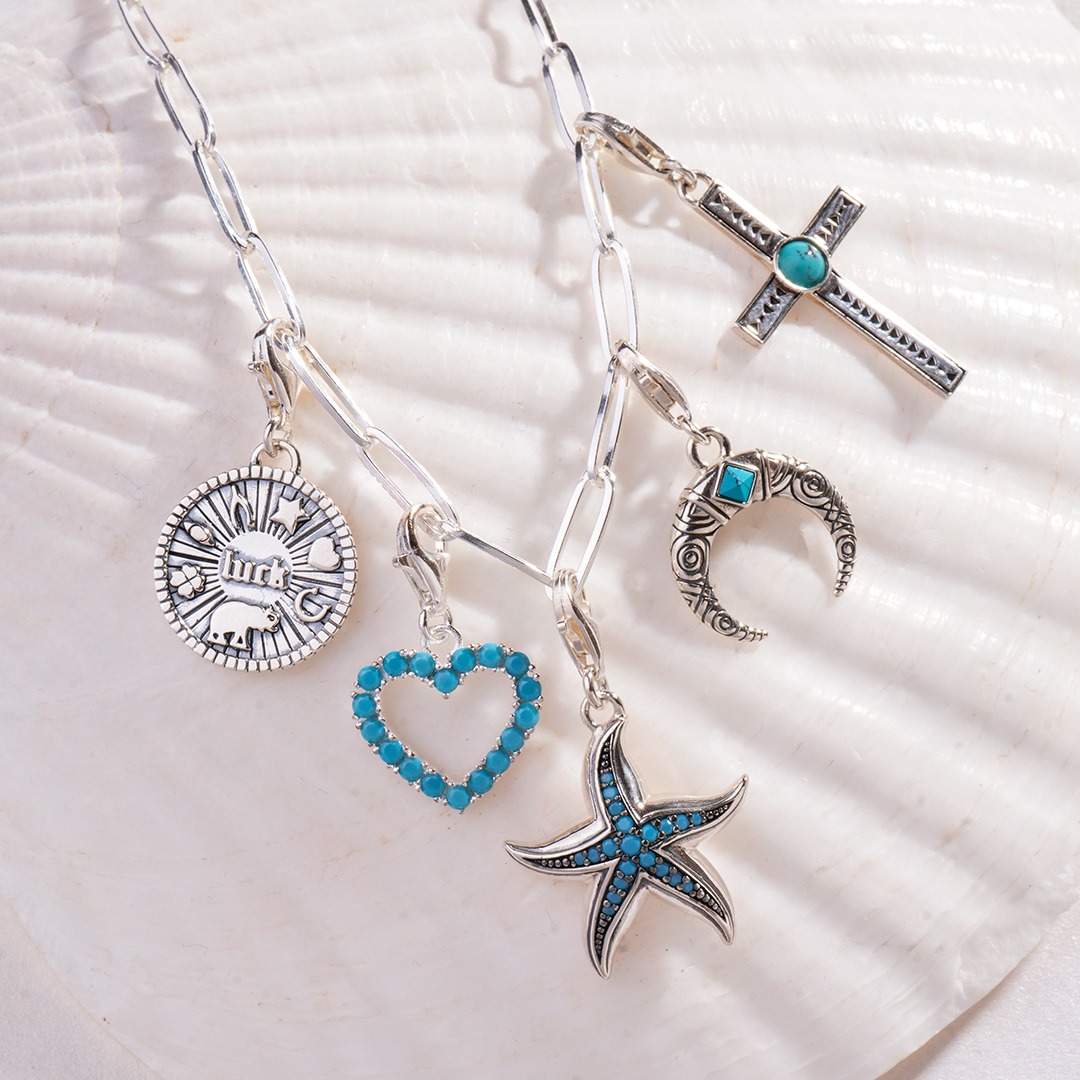 Change the Thomas Sabo charms around easily with the lobster clasp and get lots of different looks with just a few charms and one or more charm carriers.
Shop Thomas Sabo Charm Club or find out more about Thomas Sabo jewellery
Nomination watch
Did you know that Nomination Composable is also available as a watch? The watches feature a pretty and functional watch face, but with the added style of Composable tiles that you can interchange for Nomination charms.
The watches look great on their own, but Composable is also brilliant for layering jewellery. Style a Nomination watch with one or more Nomination charm bracelets for a stacking jewellery masterpiece!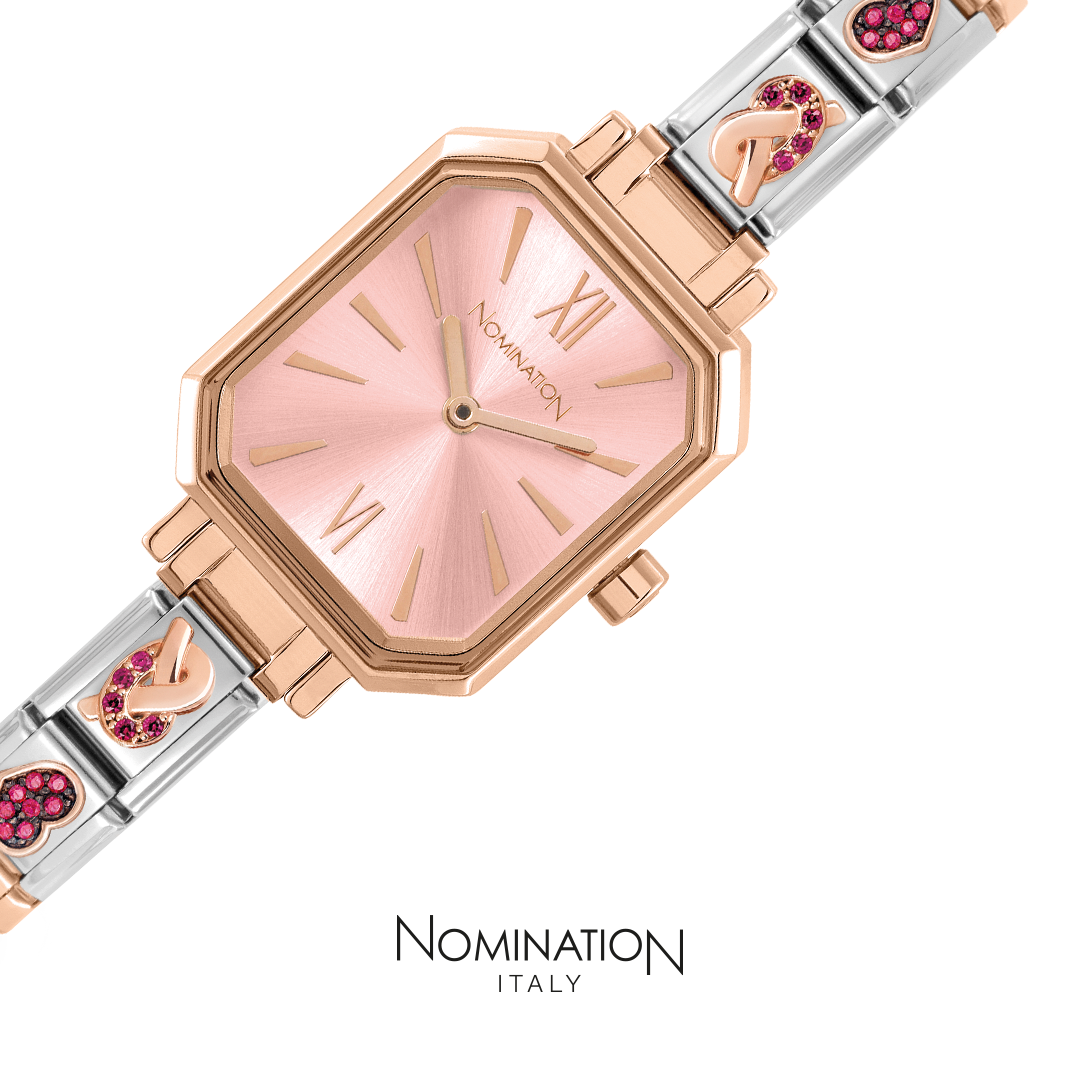 You don't need to replace every link if you prefer a more streamlined look. Just add your Nomination charms one by one and fill up the watch or keep it minimal.
Harry Potter x Pandora
Pandora's Harry Potter collection is another of our favourite new charm collections. These Pandora charms are a must for Harry Potter fans. From Harry and Hermione charms to the Sorting Hat charm and the Hogwarts charm, you can create your very own Harry Potter jewellery design.
The Pandora Harry Potter charms make a brilliant gift for a Harry Potter fan. The best thing is that giving the first Harry Potter charm will then give you years' worth of gift ideas to give on different occasions to help them add to their collection!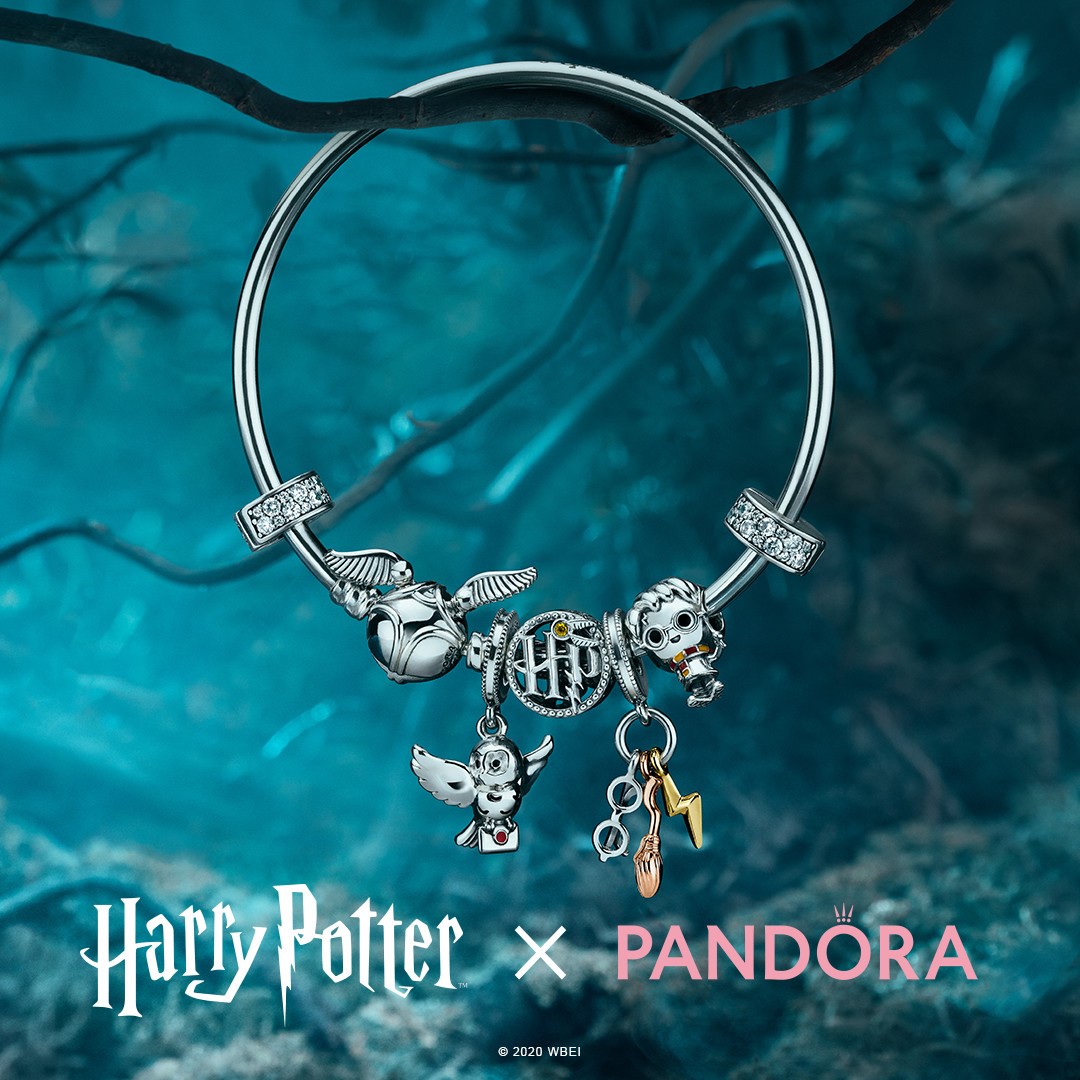 Shop Pandora at Niche Jewellery
Remix by Swarovski
Swarovski Remix is a slightly different style of charm jewellery. It is primarily a collection of individual jewellery 'strands' that can be connected together with an innovative magnetic closure.
Remix is incredibly versatile because the strands can be worn as single bracelets, stacking bracelets, or combined to make a wrap bracelet. They can also be combined to create necklaces and chokers.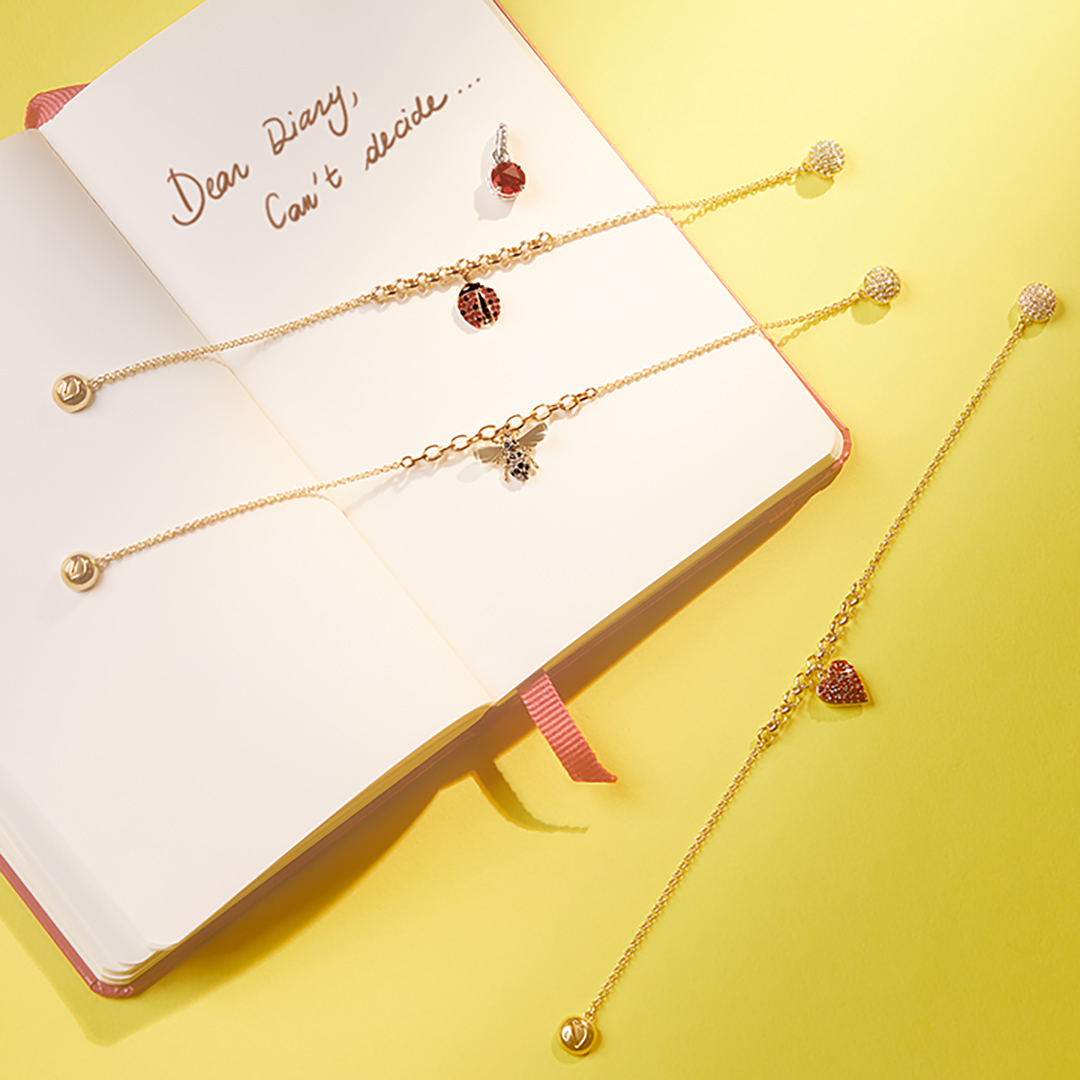 Then there is the Remix Charm Carrier, which is a little more like a traditional charm bracelet. With this you can add charms at regular intervals. You can also combine these charm carriers in the same way as the other Remix strands.
Shop Swarovski Remix or find out more about styling Remix by Swarovski
Charming style
No matter what your charm style or favourite charm jewellery brand, charms are a brilliant style of jewellery to collect or give as gifts. They are always welcome by collectors of charm jewellery, and they also give you repeat gifting options.
Charm jewellery gives you the opportunity to mark milestones, tell your story or remember friends and loved ones. Or simply use charms to design your own jewellery look and wear something completely bespoke for an outfit or occasion. Create your unique and meaningful jewellery style with new charms from Niche Jewellery.
Need more inspiration?
Why not take a look at our collection of charms available in our online jewellery store. Find your favourite styles and start telling your story and finding new style options with charming charms.
And most of all, have fun with charms!
At Niche Jewellery, we love helping our customers find the perfect jewellery for every occasion. Our experienced team is available 6 days a week to help with any questions you may have. Just message us through our website chat or find all the other ways to contact us here.