The new year is here! Who can believe it's 2020? If you're as perplexed as we are about how quickly 2020 has crept up, you might still be scratching your head about the jewellery trends for the upcoming year.
But never fear, we have jewellery tips to take you into the next decade and supercharge your style to get you through Winter and out the other side into the sunshine of Spring 2020.
Here are our top 5 trends for jewellery as we head into the year that is 2020.
1. Multipurpose
With the increasing importance of re-usable, sustainable objects of all types, jewellery is no exception. Re-styling is a big jewellery trend for 2020. Pieces that can be worn in different ways and re-purposed for a variety of occasions are on the rise.
Swarovski does this particularly well with pieces from the Remix collection. With an innovative magnetic closure complete with a safety mechanism, connect your Remix pieces in different ways to create endless style possibilities. The Remix collection showcases a number of designs that can be worn together or individually.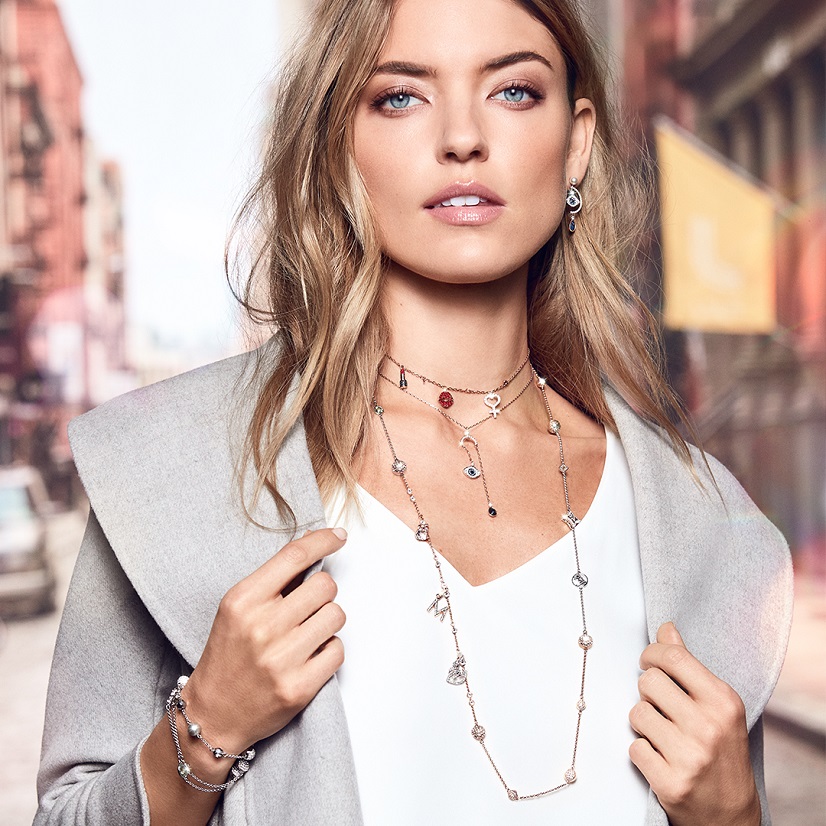 From bracelet to necklace, choker to headband or even a belt - not only can you create all of these items with Swarovski Remix strands, but you can also add personal touches like letter or symbol charms to represent personal meanings or moments. An easy way to achieve many customisable looks from a few jewellery pieces.
Find out more about how to style Swarovski Remix in our blog or check out 5 top styles as outlined by Grazia.
2. Ear party
Hoops have been big. Huggies have been big. Studs have been big. And asymmetrical earrings have been big. Bring it all together for the biggest ear party in n 2020! Anything goes - the more earrings the better. Multiple ear piercings was a big trend in 2019 that will carry on throughout 2020. 
We especially love Ania Haie earrings for their mix of on-trend and affordable earrings and ear cuffs in different styles and metal finishes. Each Ania Haie piece is crafted in Sterling Silver with either rhodium or 14ct rose or yellow gold plating.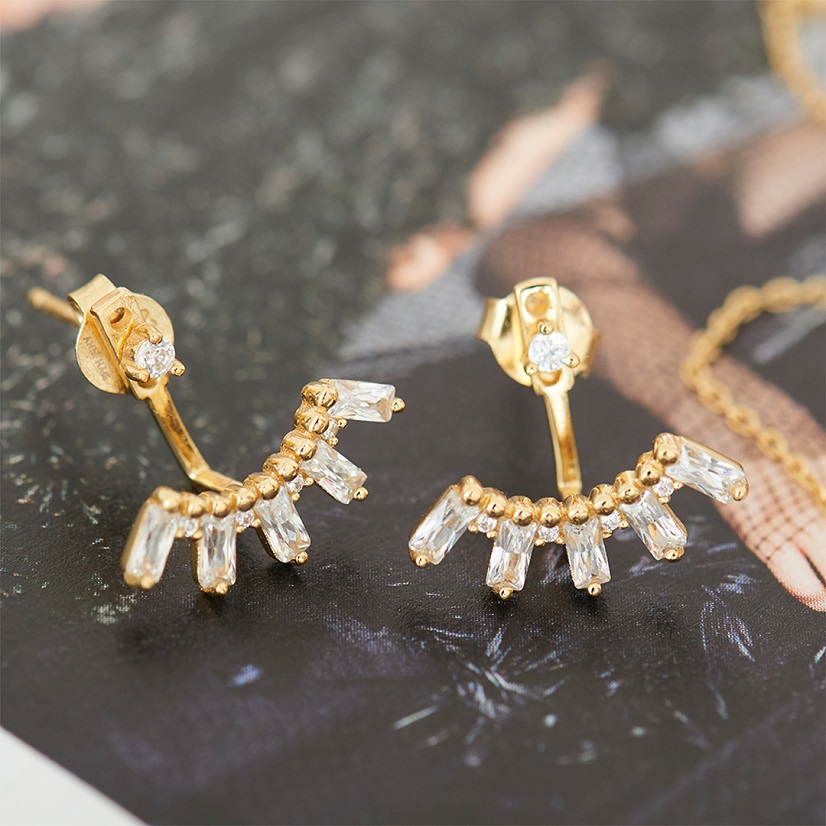 Ania Haie earrings are designed to be equally stunning alone but to stack beautifully, mixing and matching in ways that will step up your style this year. Mix different styles and trends for a unique and personal look.
3. Lariat
The lariat is a style of necklace that features a long central drop, or has no clasp and threads through like a lasso.
The lariat is versatile to be worn as a statement piece but can also be worn in different ways including in a layered look - typically as the longest layer when paired with a choker and a shorter necklace style. A great way to dress up and down an outfit.
Kit Heath has a number of stunning lariat necklace designs like this Stargazer Stellar two tone piece which is certainly a stunning statement piece. Showcasing a stunning two-toned look.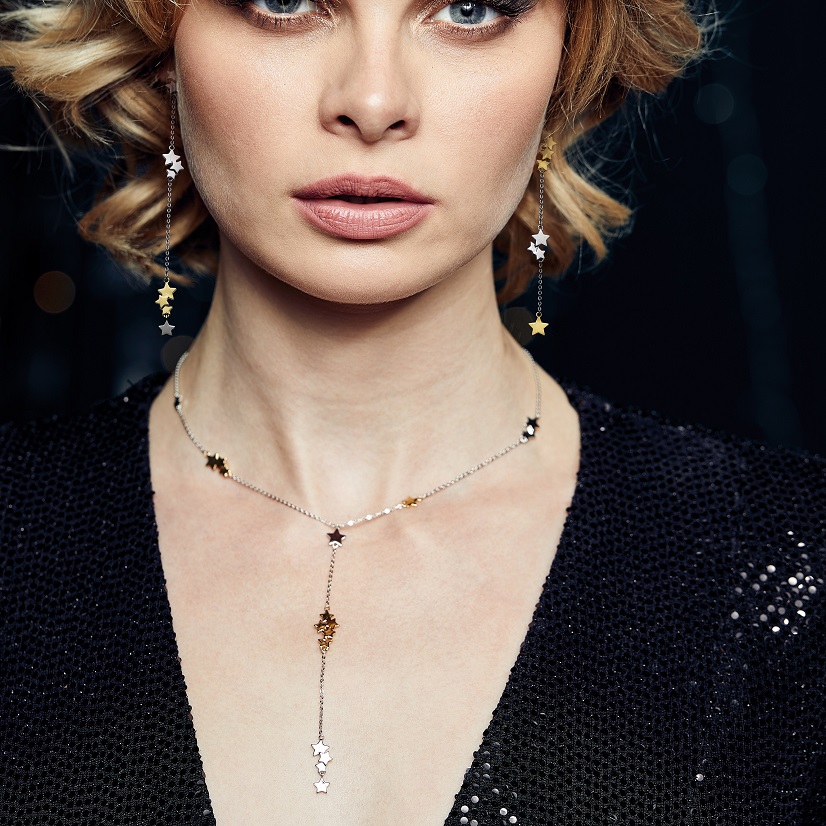 Find out about ways to style a lariat necklace by Refinery29.
4. Spherical
Globes and spheres of metal in all sizes and colours feature in this season's jewellery designs. These 'Unpaired' earrings by Calvin Klein give a fabulous statement look with multiple spheres in mixed metal featuring rose gold plating and silvery toned stainless steel. A great pair of earrings to add to a simple outfit.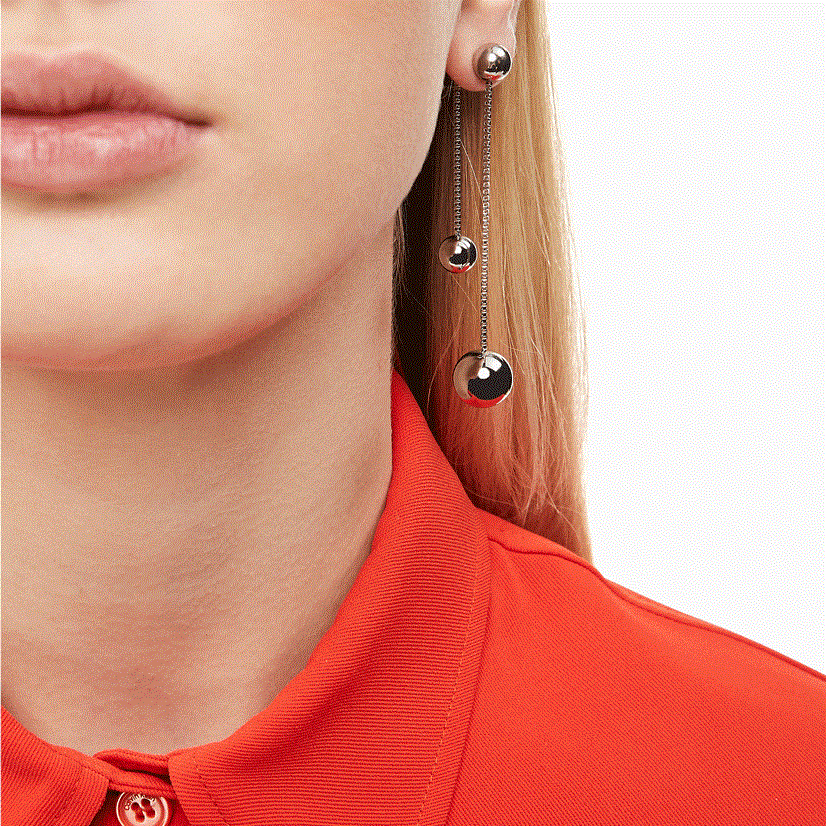 Calvin Klein jewellery may be one of the best kept secrets in the jewellery world, crafted in hardwearing, hypoallergenic and beautifully finished stainless steel.
We also love the Orbit and Modern ranges by Ania Haie for some stunning pieces featuring spherical shapes.
5. Layer down
The choker has been a jewellery trend that has been in and out since the 90s - and as in the past two years, chokers remain high on the must-have list going into this new year 2020.
Versatile enough to be worn with almost any neckline, the biggest trend with chokers these days is to layer down from the choker - as far as you are game to layer! Pair with longer length necklaces and lariats to upscale your neckwear. Great for dressing outfits up or down.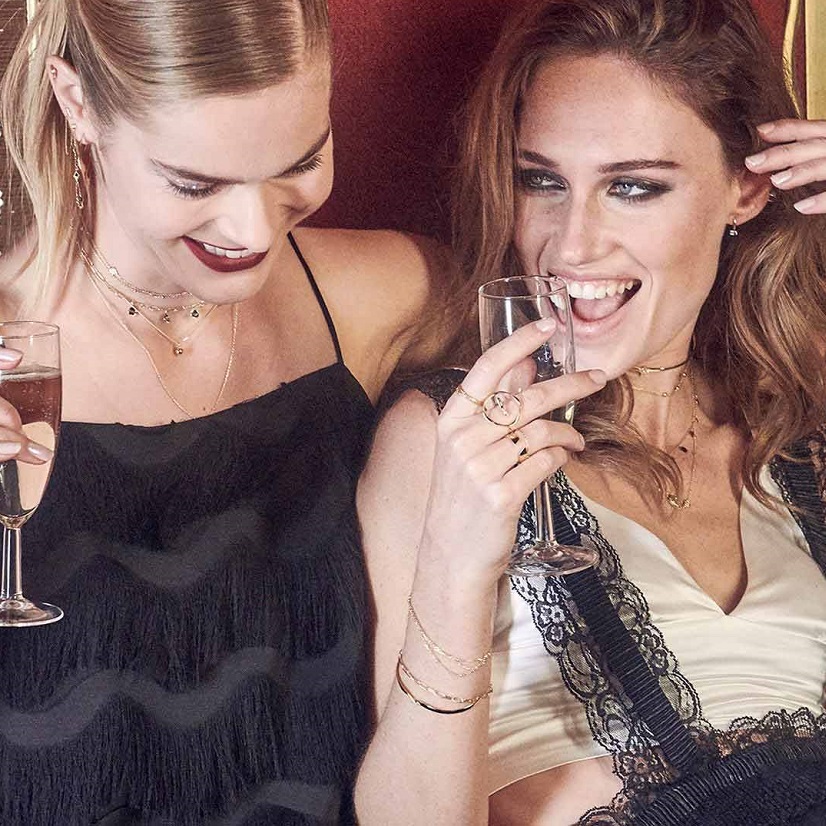 Layering necklaces is a trend that is not going anywhere this year. A few carefully selected necklaces, chokers and lariats of differing lengths give endless styling possibilities for different occasions.
With this being a big trend we have many versatile jewellery pieces that can be worn as either a necklace, choker or as a bracelet. For example, open up the Swarovski Slake bracelets and wear them as a statement choker. These are great paired with other longer necklaces. Additionally, a great way to add a bit of colour to your layered look.
Five simply stunning jewellery trends that will ensure you are accessorising in style throughout 2020.
Simple but effective - these 5 jewellery trends will take you through 2020 in sparkling style.
Happy New Year 2020!
And for January only, save up to 50% off RRP on selected styles of big brand jewellery designs.
Shop the Sale at Niche Jewellery.
At Niche Jewellery we are passionate about high quality, beautiful jewellery. We love helping you find your perfect piece or gifts for friends and loved ones. From time to time we review and revise our blog content to make sure we bring you the latest jewellery style inspiration. This blog was updated for content and accuracy in June 2020.