Jersey Pearl is an established, family-run pearl jewellery designer based on the island of Jersey. Their facility there is a tourist destination in itself.
But if you're not planning a trip to Jersey anytime soon, you can still get the look with their beautiful designs.
Jersey Pearl jewellery is perfect for day to night wear, to showcase the world's oldest known gem.

Pearl jewellery
'Pearls are always appropriate' are words that were made immortal by Jackie Kennedy. From Audrey Hepburn to modern day icons, pearls are a symbol of natural elegance.
Pearls are naturally grown in molluscs that have shells. Molluscs live in saltwater seas and oceans or freshwater lakes and rivers all over the world.
The value of pearls can vary a lot, and there are many different types of pearls. There are many different designs of pearl jewellery made from different types of pearls.
Find our more about pearls in the Jersey Pearl's Pearl Guide.
Spotlight on the designer
A visit to Jersey Pearl's Design Studio is a must when making a trip to Jersey.
Skilled artisans create beautiful pieces by hand from the finest pearls - sourced from as far afield as Thailand, Australia and French Polynesia.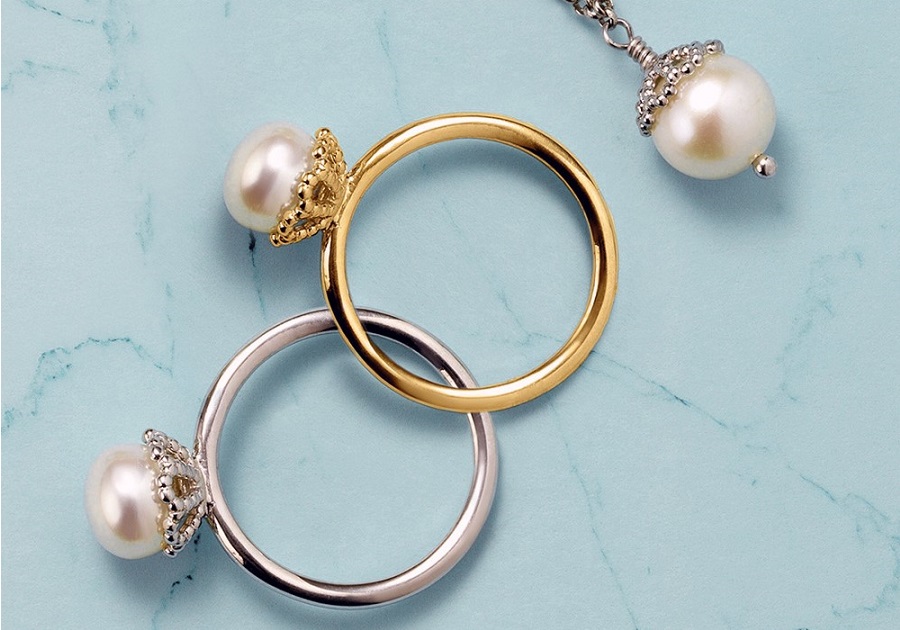 Alongside their in-house design team who have created innovative and award-winning collections, the brand also works with guest designers.
Jersey Pearl has collaborated with designers like Emma-Kate Francis and Kimberley Selwood to develop designs of the world's oldest known gemstone for modern jewellery tastes.
Explore Jersey Pearl Jewellery at Niche Jewellery online.
Why we love it
Jersey Pearl are experts in their field. With almost 30 years experience, they know their pearls and work with a team of in-house artisans and guest designers.
From classic to modern, Jersey Pearl has designs to suit the most traditional or modern pearl-wearer.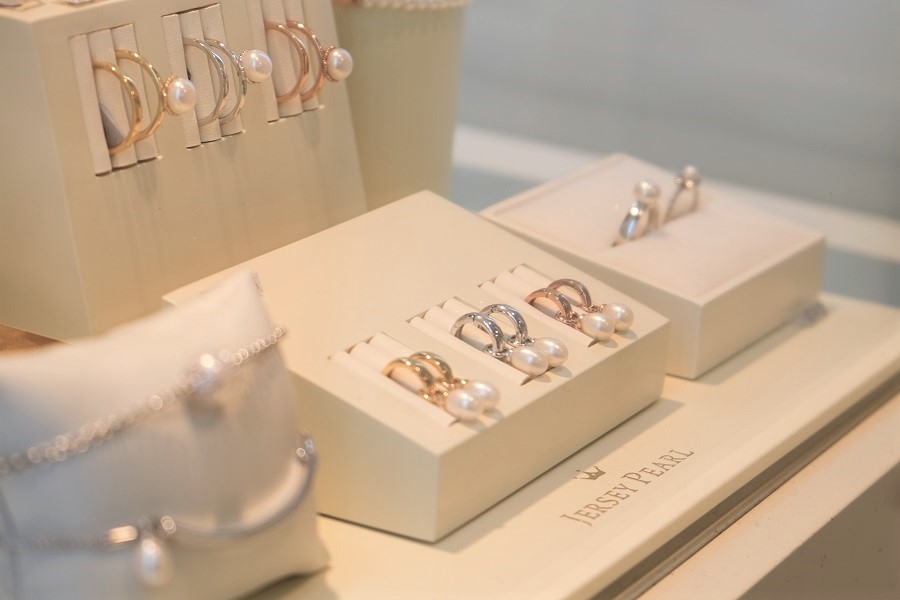 All their pieces are hand made to last, with the highest quality standards. Quality is very important to us as a jewellery retailer.
We only work with brands that create their designs with precision and attention to detail. Jersey Pearl is one of those designers.
Based on Jersey, here in the UK, Jersey Pearl creates beautiful Pearl jewellery.
In their own words
What does Jersey Pearl say about their own design house?
"At the end of the Five Mile Road in Jersey's coastal parish of St.Ouen you will find Jersey Pearl. This is where, for thirty years, our family's vocation has been to create and curate wonderful pearl jewellery."
"We source pearls directly from our pearl farmers and work with Britain's brightest design talent to offer the perfect combination of value and desirability."
Who is wearing pearls?
'Pearls are always appropriate' are words made famous by Jackie Onassis Kennedy. These words are just as true today as when they were first spoken.
Many celebrities have been spotted wearing pearls, from casual weekend wear right through to the red carpet. Pearl jewellery can truly be worn for any occasion.
From legends like Audrey Hepburn and Royals like the Duchess of Cambridge, to singer Rihanna, actress Scarlett Johanssen and reality TV star Kim Kardashian.
Almost every style icon has been spotted in pearls on one occasion or another.
Read more about how to wear pearls.
Our favourite pieces
There are so many stunning and different Jersey Pearl collections that it's difficult to choose.
One of our favourite ranges for its timeless simplicity with a modern, minimalistic edge is the Viva collection.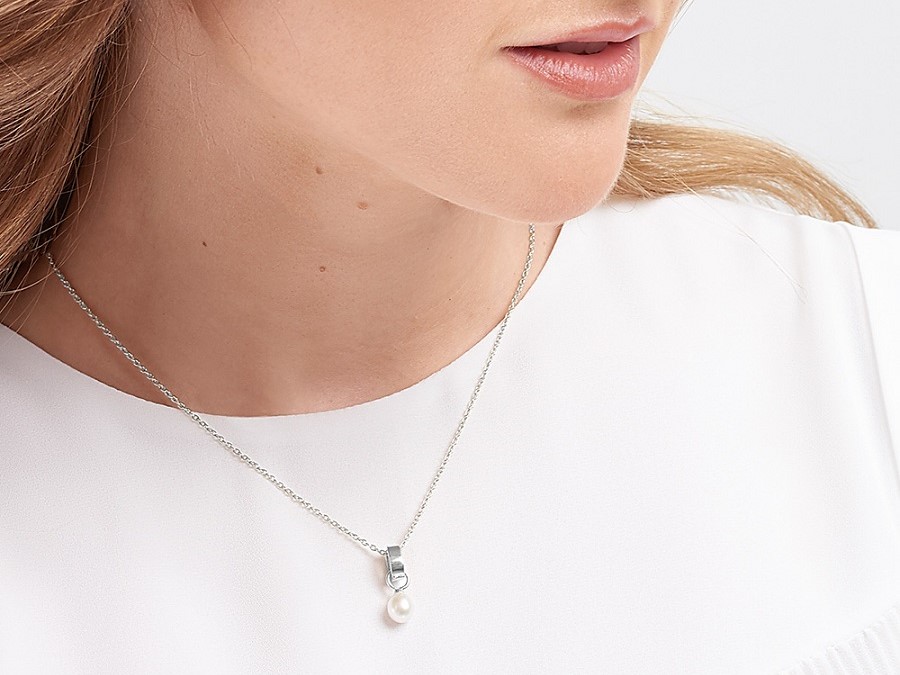 For bridal wear, you can't go past Amberley, its stunning pearls combined with the sparkle of white topaz halos and stones, set in shining sterling silver.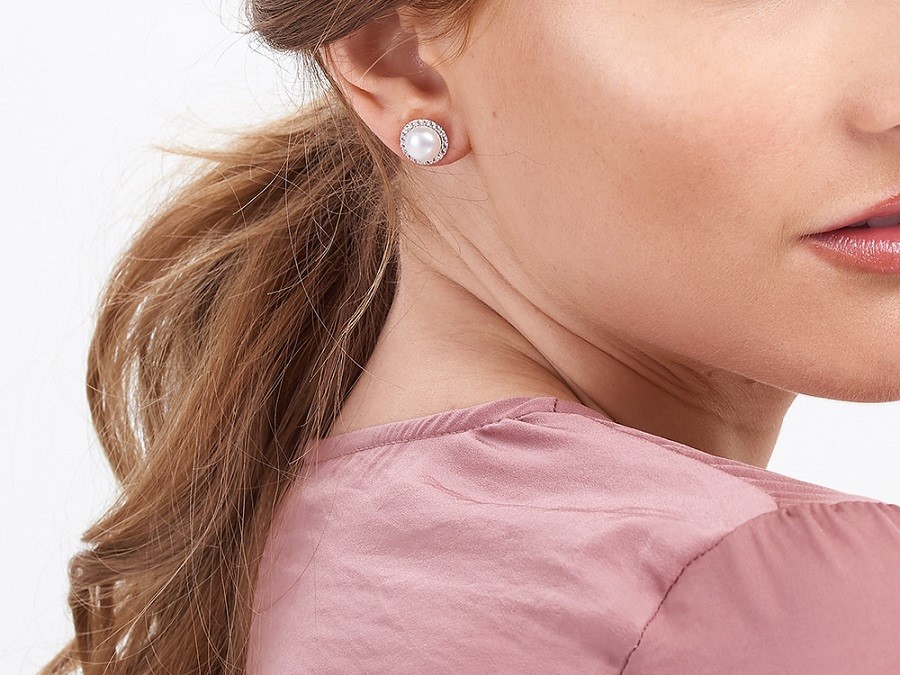 We also love 'Sky' collection of stackable bracelets. With endless style possibilities, wear these slider bracelets alone or mix and match with a pop of colour.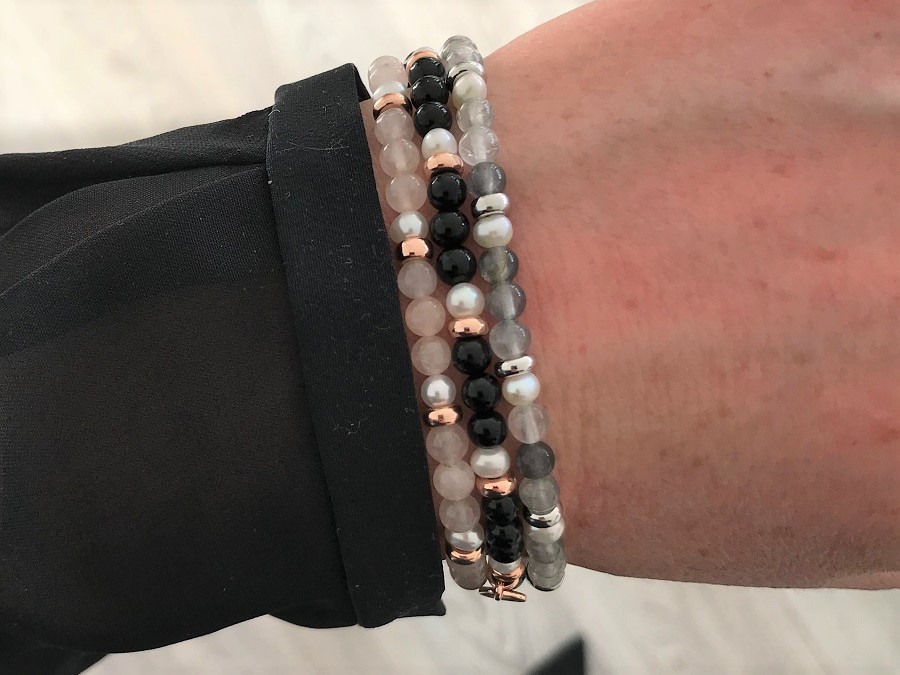 This range is available in either a bar style or a scatter style, in a range of on-trend colours and metals mixed with pearls. Wear alone or stack a few together to create different looks.
The slider closure makes them very easy to wear and adjust. They also make a great gift without the worry of sizing.
All jewellery purchased at Niche Jewellery online comes with a free custom printed gift message. And what's more, your gift can be delivered for free anywhere in the UK.
Where to find Jersey Pearl
Niche Jewellery is proud to be an official stockist and partner of Jersey Pearl Jewellery.
We stock Jersey Pearl designs in our Leigh-on-Sea store, with a range of pieces also available here in our online jewellery shop.
Need more inspiration? Browse all our pearl jewellery here. And don't forget - pearls are always appropriate!
At Niche Jewellery we love helping you find the perfect jewellery for every occasion. Our Style Edit is here to give you the latest in jewellery trends and new designs. From time to time we update our blogs to include the latest information and advice. This blog is current as of May 2021.