Pearls are classic, but the way to wear them has changed a little since the days of Jackie O and Audrey Hepburn. Read on for the who, what, where, when and how to pearl jewellery.
Jackie Kennedy famously said 'Pearls are always appropriate'. We're in total agreement.
But when you're not the first lady of the USA or Ms Hepburn herself, there are some style guidelines to think about when wearing pearls.
Who can wear pearl jewellery?
That's simple - anyone can wear pearls. Pearls are not just for great aunties and style icons, even if that's where you first saw them.
Pearls have been favoured by style icons like Audrey Hepburn, Jackie Onassis Kennedy and Grace Kelly. Each of them elegant and sophisticated.

Pearls can evoke a sense of confidence, sophistication or minimalist casual chic. The way you should choose to wear pearl jewellery depends on your personality.
But pearls are versatile enough to be either subtle or bold, which makes them perfectly adaptable for anyone's style.
For example, I personally love the long-pearl-strand glam evening wear look that pearls can provide. But then again I'm definitely not a plunging neckline girl, so I would always opt for a more subtle high neck LBD and simple pearl jewellery like a modern style pearl bracelet or earrings.
So don't be afraid to wear your pearls your way! To get inspiration, take a look at our collection of pearl jewellery.
Pearl jewellery styling
Pearls are very versatile, and different pearl styles can create a broad range of looks. We love them for their organic, natural look.
Pearls earrings or pendants can look confident, poised and business-like when worn with a suit or other work wear.
Any pearls can look fun and chic with jeans or casual wear. Here's a great look for casual Friday or a weekend lunch.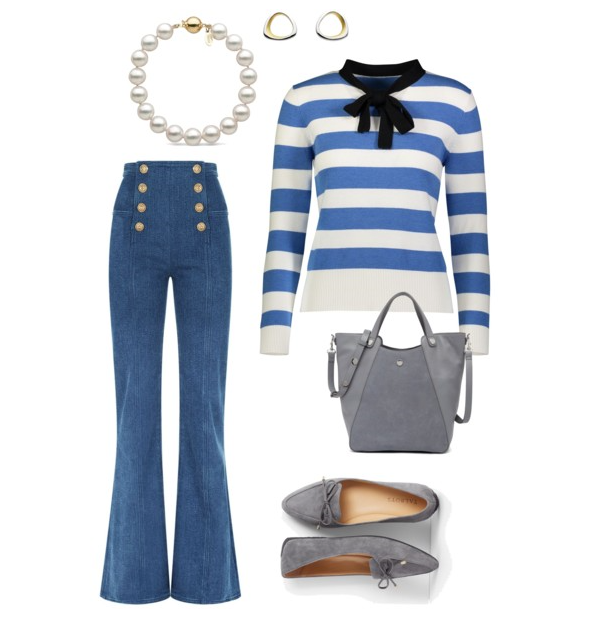 For the evening, a string of pearls, a pendant or pearl bracelets can be sophisticated and stylish with a classic black dress, or glamorous and sexy with formal evening wear.
Or for date night, simple pearl earrings with a fun pearl cuff bracelet are perfect.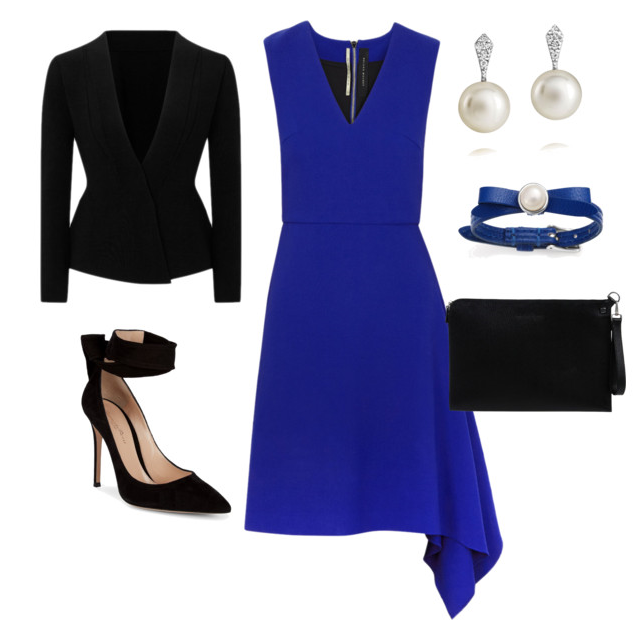 When it comes to pairing with other jewellery, don't overdo it. Generally speaking, it's best to stick to just one substantial or two subtle items of pearl jewellery. The exception to this rule is for extremes of very formal or very casual, fun looks.
For anything in between, stick to one piece of statement pearl jewellery or two subtle ones. Team your pearls with other simple pieces like gold or minimalistic diamond or crystal jewellery.
Where you can wear pearls?
You can wear pearls to lots of places and events. There really isn't any venue that pearls are not suited to.
Pearls are appropriate for everyday work wear, interviews and client meetings - to project a sense of confidence and poise.
Days out with friends or evening events are also great times to supplement your outfit with pearls. Jersey Pearl has a large collection of pearl designs for any occasion.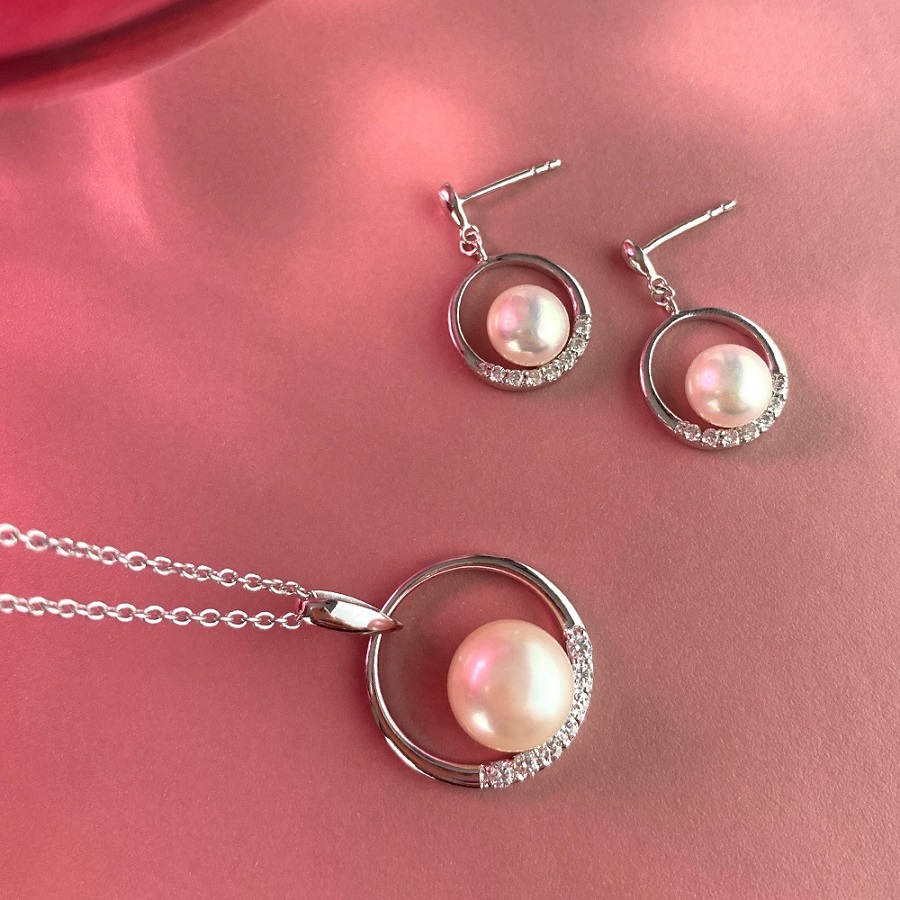 One of the best places to wear pearls is to a wedding. There is a sincere, romantic simplicity to pearls - the reason why pearl jewellery is becoming more popular with brides, bridesmaids and wedding guests alike.
Wherever she goes, the Duchess of Cambridge also loves to wear pearls. Whether a wedding, an official engagement or a weekend event, pearls are her go-to jewel. From classic to modern there are entire articles dedicated to her pearl jewellery!
When to wear pearls
Because pearl jewellery can be so varied and is extremely versatile, you can really wear pearls any time - day or night, weekday or weekend.
A recent article by Instyle shows you a range of fabulous looks that include pearl jewellery - check it out here for lots of pearl inspiration.
Pearls are perfect for the workday, evening, weekend, and make-as-statement wear.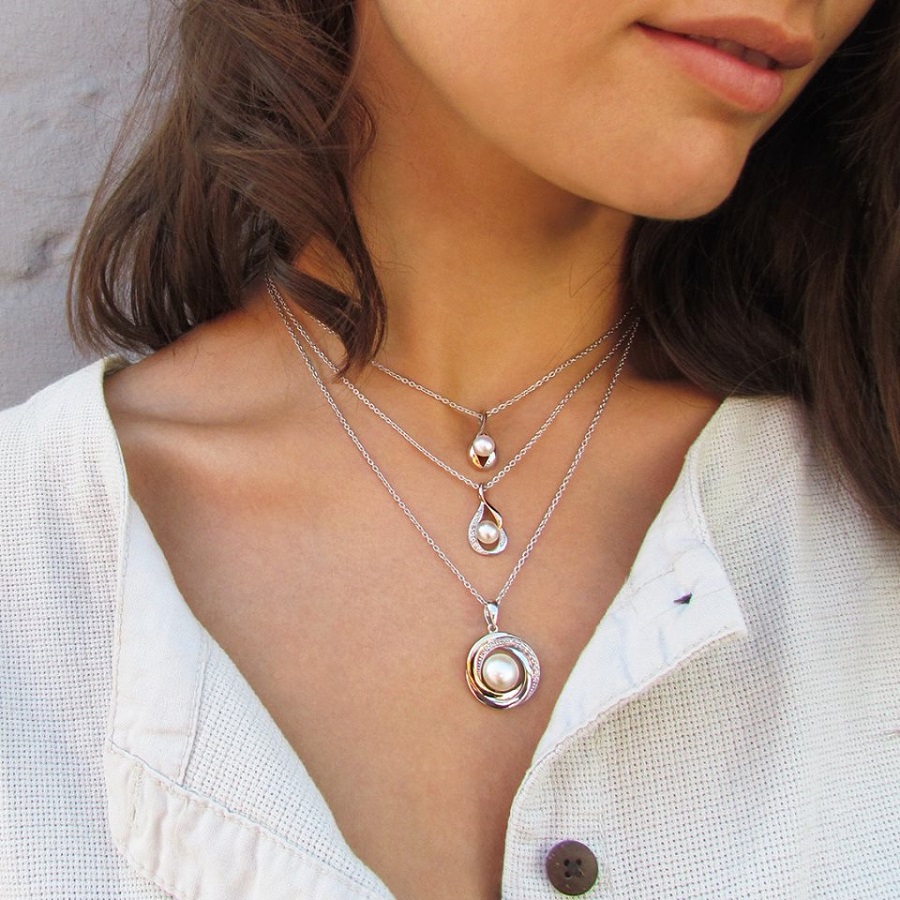 Browse our collection of pearl jewellery here.
How to wear pearl jewellery
Pearl chains, chokers or statement necklaces can look fabulous with off-the-shoulder styles or plunging necklines.
Pearl drop earrings are extremely versatile and pearl bracelets are great to stack with other styles. Whether a subtle or a statement look, you can take inspiration from the red carpet and stunning celebrities who also love to wear pearls.
Why not get some celebrity inspiration on how to wear pearls?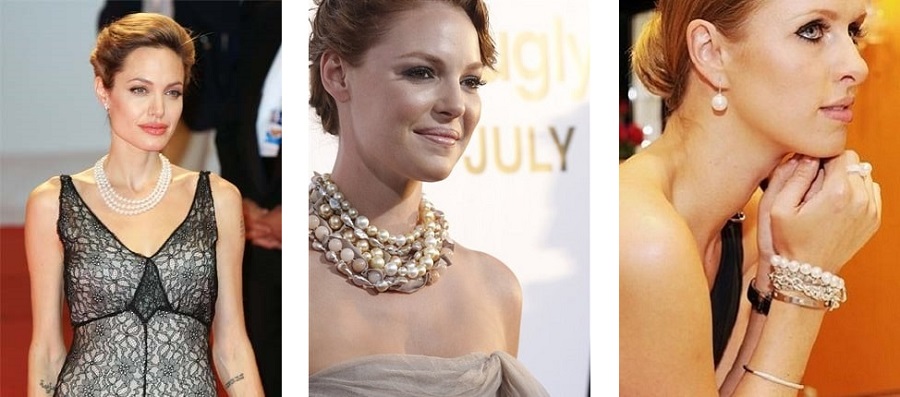 However you decide to style it, don't be afraid to rock the pearl jewellery look - your way!
Need more inspiration?
Take a browse in our Pearl Jewellery collection.
Enjoy wearing pearls!
At Niche Jewellery we are passionate about gemstones and jewellery. Our style edit brings you the latest in jewellery brands and styling tips. To keep you fully up to date, we edit our blog content from time to time with the latest information. This article was last updated in May 2021.