Are you looking for inspiration on engagement rings?
There is so much choice that it can be overwhelming. So where do you start?
Instagram and Pinterest are both great places to get inspiration. Or find ideas in magazines like Vogue and Grazia.
An experienced jeweller can also guide you through the process. Here we share with you some practical tips and inspiration.
Planning a wedding
What is left after the wedding day? Your partner (we hope!), some fabulous photos and your rings.
All the details of the day are important. Flowers, styling and food are a big part of the event.
Photos and videos are vital to keep the memories alive. But let's be realistic - you will probably only look at the photos occasionally.
Yet you will see your engagement and wedding rings every day.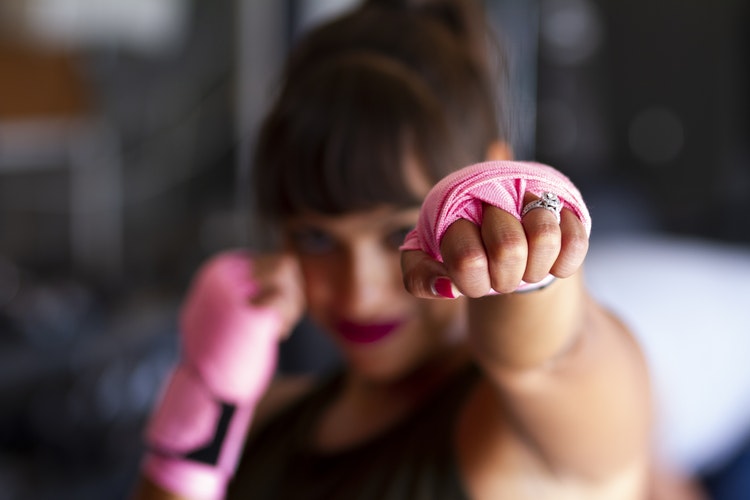 So engagement and wedding rings both deserve a good portion of the budget and planning.
Who choses the engagement ring?
Does the person proposing choose the ring? Or is it a joint decision? This is a big question and people often have different opinions.
Every couple is different. Some propose first and then choose the ring. Others choose a ring to propose with.
Do what seems right for you. Many couples talk in general terms about what they would like when the time comes. So try to remember those conversations!
When you start shopping for engagement rings, look for what inspires you. But also look for an engagement ring design that will stand the test of time.
And don't be afraid to take your time. Make sure you are both happy with the design before the big day.
Latest engagement rings
So what are the latest engagement ring trends?
Vintage ring designs are hot right now. They contain a little more detail than a classic solitaire.
We love every one of these Brown & Newirth vintage engagement rings.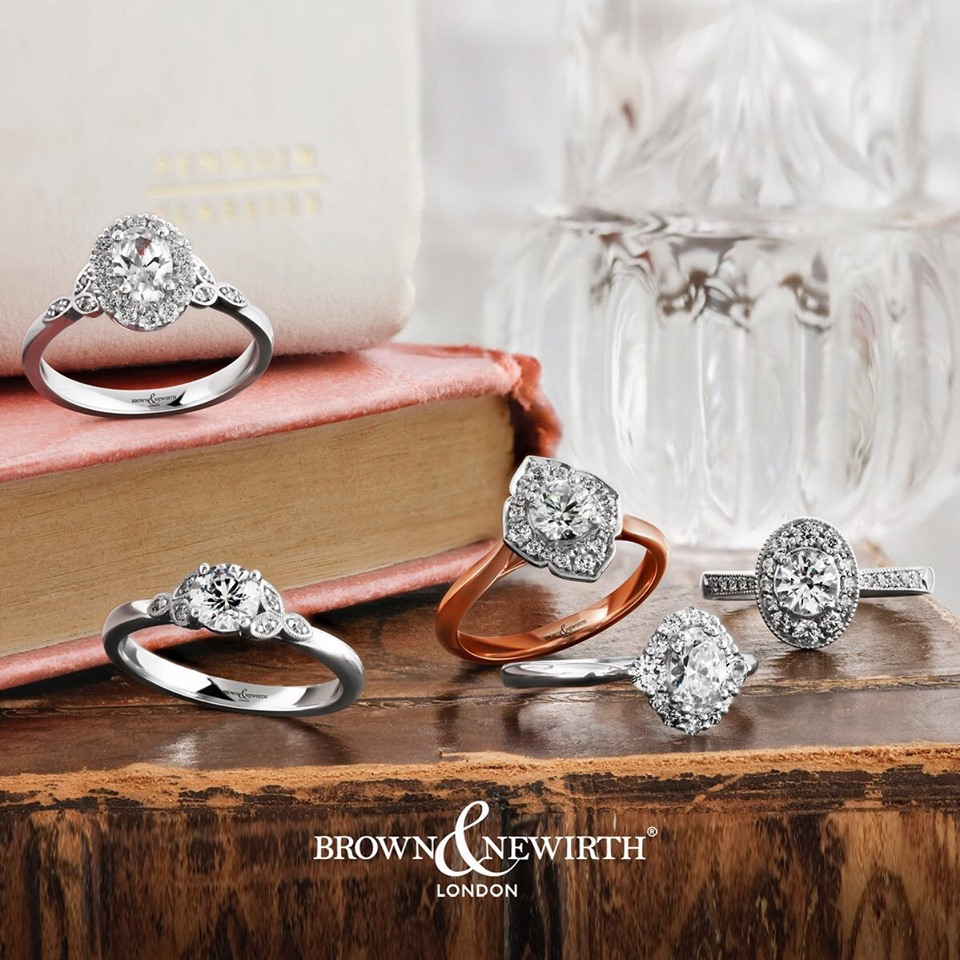 Each design features exquisite detailing. Think ornate halos, mill grain edges and floral motifs.
Perfect for that timeless Vintage look.
Diamond cuts
When it comes to diamond cut, there are many options to choose from. Find out more in our Diamond Guide.
We love an Oval cut engagement ring because it is a modern classic. The art deco Emerald cut is also back in style. And round brilliant cut is always a timeless design.
The Pear cut diamond is also a big trend. Private diamond dealer @saphiradiamonds has a pear shaped engagement ring. So we think the pear cut is here to stay.
This stunning pear-shaped ring is crafted by Raphael Collection.
[gallery size="full" ids="1308,1307,1306"]
This ring is custom made with your choice of centre diamond. It also comes in almost any metal you can think of.
Matching wedding rings
Choosing an engagement ring is an exciting time. There are so many ideas to consider.
But don't forget that it will be worn with a wedding band. And in possibly an eternity ring in the future.
Some couples choose their wedding rings as a last step in the wedding planning process. Some haven't even thought about how the two rings sit together.

We think it's a good idea to choose the engagement and wedding band at the same time. Or at least have an idea of the wedding bands that would work well with your chosen design.
Find at least a few suitable wedding rings before your purchase the engagement ring. This is even more important if your engagement ring is an unusual shape or size.
That way you'll have a clear picture of the final look. A wedding band can change the look and feel of an engagement ring.
Compose by Clogau is perfect for matching rings. Each engagement ring design has a matching wedding band that fits perfectly alongside it.
The style, cut and diamonds are a match made in heaven.
Make it personal
Personalised jewellery is especially popular right now. Have you noticed the trend for name necklaces?
We love the personalised jewellery trend. And it can also extend to engagement rings.
Engraving has always been popular to add meaning to rings. It can be your initials, each other's names or even a message. Ideally something that has meaning to you both.
We love this ring from Maple Leaf Diamonds. It incorporates initial detailing on the side view!
[gallery size="full" ids="1311,1312,1310"]
This ring is from the 'Love Letters' range.
The proposal 'loaner' ring
Some people already know exactly which engagement ring to choose. Others have been given strict instructions!
But it's ok not to be sure, because we're not all mind readers. So if you are not confident to make the decision, use our proposal ring service.
That way you can make sure it's perfect before finalising the ring design.
First, choose from our stunning range of engagement ring designs. Our proposal rings are crafted in sterling silver and cubic zirconia.
Then propose with the design you like best. After the proposal, finalise the engagement ring design together.
Wear the proposal ring until the diamond ring is ready. Finally, receive your custom made dream engagement ring.
That way everyone's happy!
Choosing an engagement ring
Choosing an engagement ring is a big decision. And it is often quite an investment, both financially and emotionally. So we recommend you take your time.
Hold or try on different rings to get a sense of how they look and feel. Don't be bound by preconceptions - you might find something completely different to what you expected that takes your breath away. Talk to jewellers and learn about diamonds and ring designs.
We love helping couples find the perfect engagement ring. And get the most beautiful ring for your budget.
Browse engagement rings on our website. Or find even more designs in our Leigh-on-Sea store.
You can even have your dream design completely custom made. Find out more about how to design your own jewellery.
Contact us, book an appointment, or just drop in to chat to us. Our friendly team will help you through the process.
Happy wedding planning!
This blog has been updated for accuracy and the latest content in March 2021.