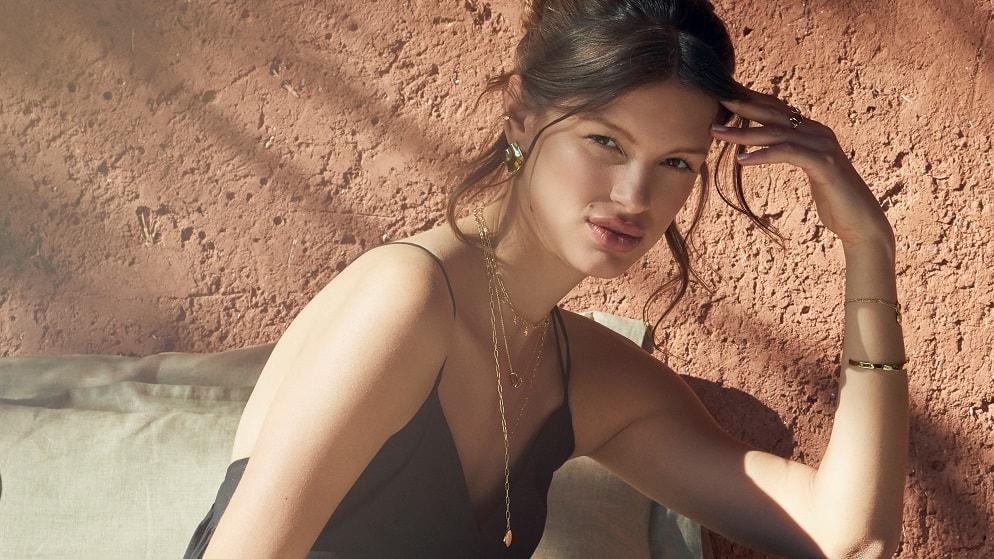 Ania Haie jewellery is a gorgeous dainty and stackable jewellery brand created in the UK. It has now become a worldwide jewellery phenomenon, with its #instagood styling and affordable prices.
Our customers love this brand for its gorgeous designs, affordability and beautiful packaging. We love the new ranges Ania Haie brings out each season.
Some of the most popular designs are the on-trend Ania Haie earrings and stackable bracelets. At Niche Jewellery we love to find new, high quality brands to thrill our customers. Ania Haie certainly does not disappoint!
Why we love Ania Haie
What's not to love? It is stylish, affordable and incredibly versatile. In our opinion, it's is one of the best jewellery ranges available in 2020 for stacking, layering and also for gifting.
1. Stackable jewellery
Ania Haie designs can easily be mixed and matched. Layering jewellery is one of the biggest jewellery trends of 2020. Each piece can be worn on its own for a minimalist trend, or layered with other pieces.
The look is eclectic, with endless style possibilities. Ania Haie earrings are particularly brilliant for stacking. #earparty is one of the biggest jewellery trends right now. Multiple ear piercings are a firm trend, with individual earrings curated to create a unique look.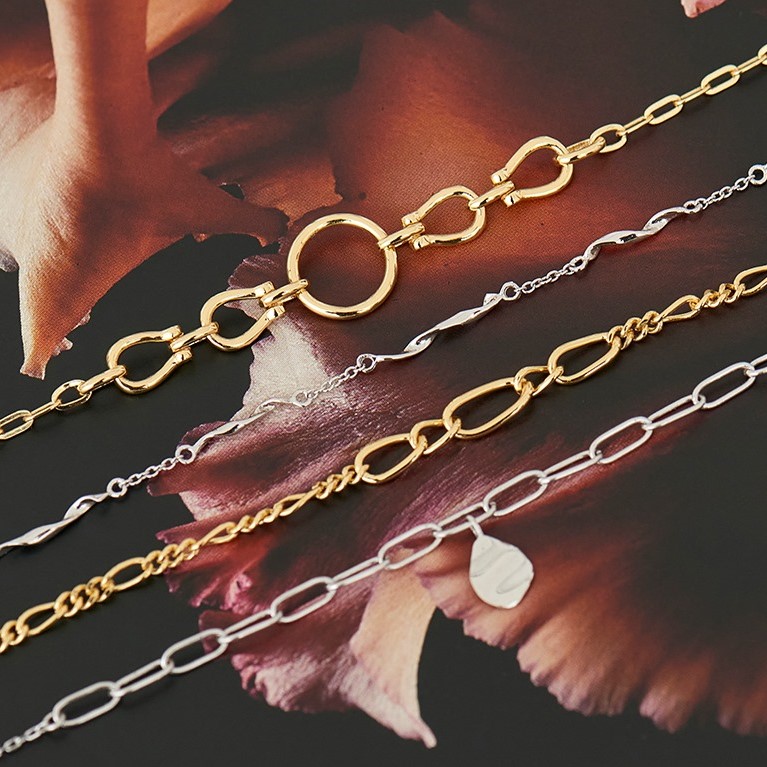 Ania Haie bracelets and necklaces are also great for stacking and layering. Each design is on-trend and dainty. This means they can be stacked up for maximum effect.
Also checkout stud earrings for women online.
2. Trendy jewellery 2020
Just look at Instagram for evidence of the trends this brand is setting. There is so much inspiration from the brand themselves and from influencers who love their designs.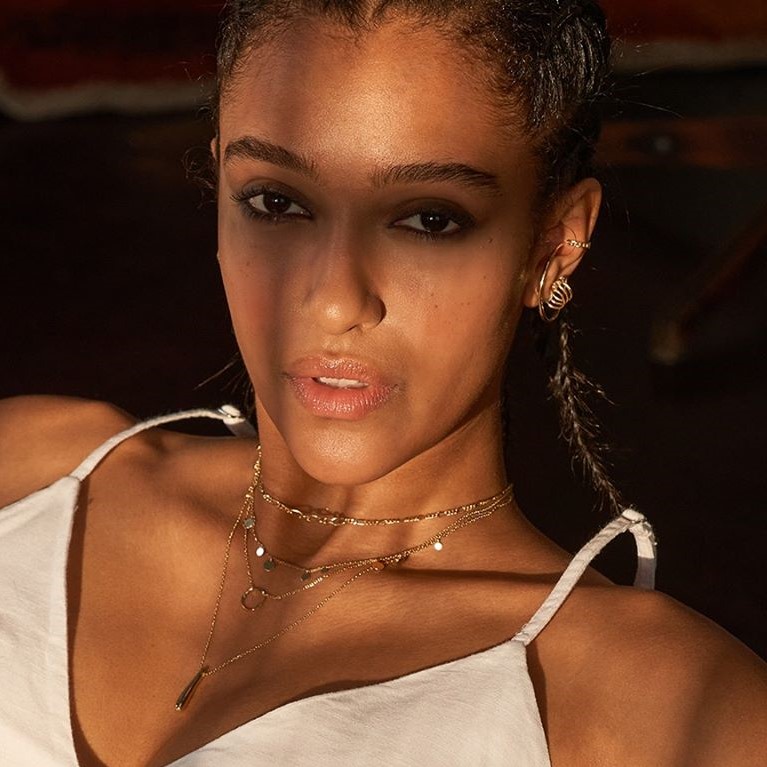 Each new collection focuses on a different new jewellery trend. For the Coins collection, it is the medallion and coin look which has been on trend recently. For the Glow Getter range, it's the rectangular and baguette diamond look.
We love to see the new design ranges, because there is always something different and exciting.
3. Ania Haie earrings
Ania Haie earrings are one of our most popular lines of this brand. Each new collection contains some earring designs. There is also an 'All Ears' collection of just earrings.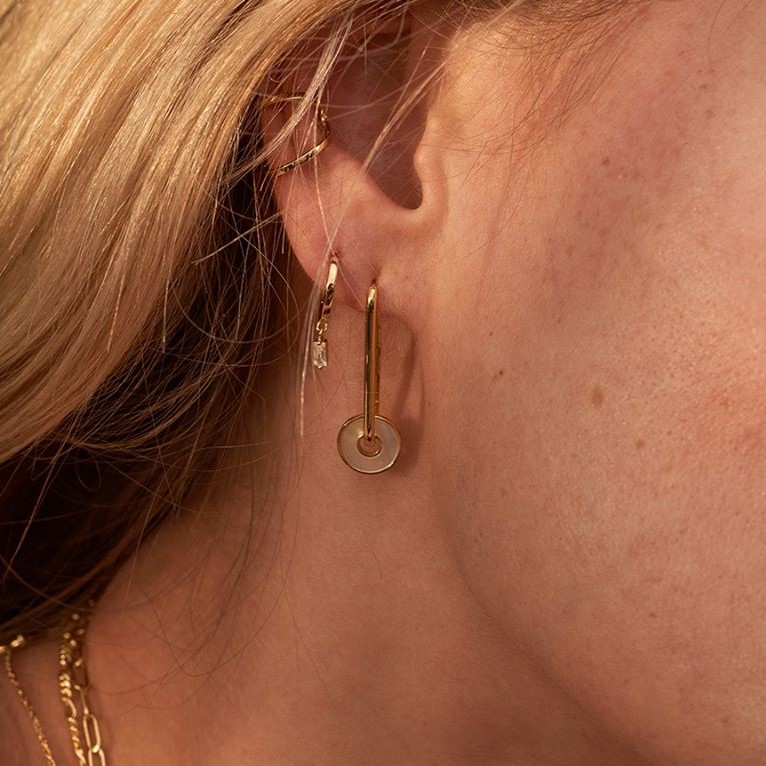 This means there is a broad range of gorgeous earrings to choose from. With prices starting from just £10 for an ear cuff, Ania Haie earrings are a great price for collecting and for gifting.
Their earrings are one of our most popular lines and we can see why. The ear cuffs are great if you want a layered look for your earrings, but don't want to get more piercings.
4. Affordable jewellery
That brings us nicely onto the next thing we love about Ania Haie jewellery. It is extremely affordable. With prices from just £10 through to £89, Ania Haie jewellery makes a great gift for friends and loved ones.
It also means that you can collect pieces from the different ranges without breaking the bank. You can make your jewellery collection work harder for you, to give endless style options. You can add pieces to your collection for a payday treat or
5. Best gift ideas
Any piece from this range makes a great gift, because of all the reasons we've just given. There are two other reasons why Ania Haie jewellery gifts are so popular.
The packaging for this range is adorable. With drawer style boxes and cute pouches in grey, pink and cararra marble effect, the jewellery is gift ready.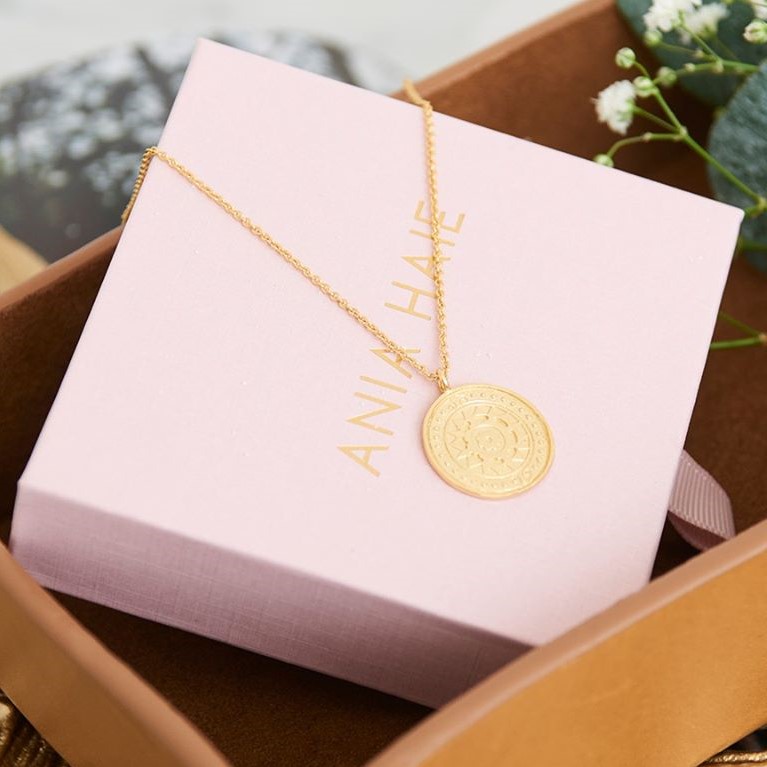 Another reason it makes a brilliant gift is the plating. With either rhodium, 14ct yellow gold or 14ct rose gold plating you can say goodbye to tarnish.
All the jewellery is crafted from 925 Sterling Silver, but with these plating types you won't get tarnish. This means less time polishing jewellery and more time having fun!
In their own words
These words by the brand themselves sums it up nicely for us:
"Each individual collection spotlights a specific fashion trend of the moment. Every piece is designed with the intention to be stacked and layered, yet with such unique detailing they look just as good as standalone centrepieces. It's the ultimate complement to your personal style, and makes your office-to-cocktails transition all the much easier, and stylish."
And on what makes them different - "Combining a luxury feel with an accessible price tag".
Who is wearing Ania Haie jewellery?
You only need to look at #aniahaie on Instagram to see how many people love this brand. We especially love this look by @sineadcrowe, but there are so many others too.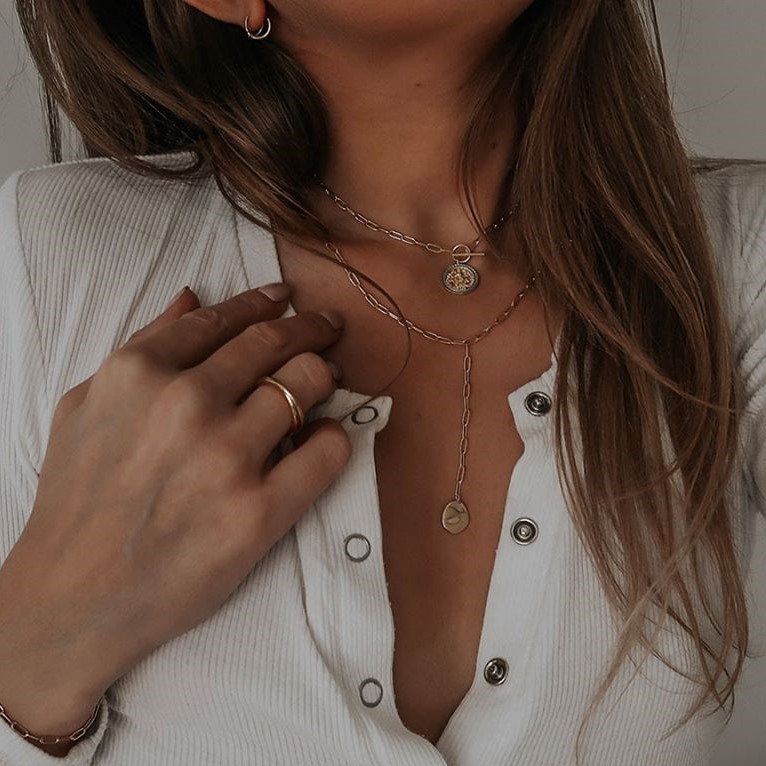 Our favourite pieces
It's so hard to choose, but one of our all time favourites is the Glow Solid Bar Necklace in gold. It is minimalistic with a touch of sparkle in an on-trend motif.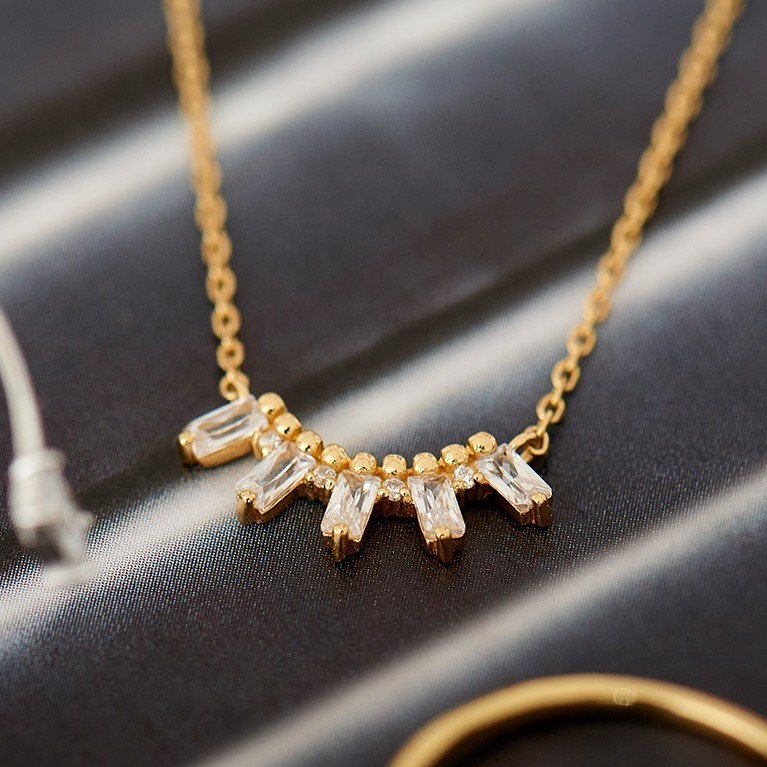 But every piece is gorgeous and you can create a stunning look with any of them.
Browse our range of Ania Haie jewellery. Find your perfect gift or on-trend addition to your jewellery box.
Shop gold necklace for women.
Where to find it
You can find Ania Haie at Niche Jewellery in Leigh-on-Sea. Although our store is currently closed due to COVID-19, we are still open online!
Niche Jewellery is a proud partner and official online stockist of Ania Haie Jewellery.
You'll find their designs on many a style conscious woman. Soon you'll love it as much as we do. Explore the trend in your own jewellery collection!
Shop charm bracelet for women.