Niche Jewellery we are thrilled to partner with one of the hottest jewellery brands on the block. ANIA HAIE jewellery is one of our new favourite designers!
Niche Jewellery is an official stockist of this stunning range of Sterling Silver jewellery. This dainty and stylish range features either rhodium, 14ct yellow gold or 14ct rose gold plating.
One of our favourite things is finding new jewellery designers. We bring in a new range and we love to see the delight out our customers' faces.
We first began to stock Ania Haie designs at Niche Jewellery in early 2019. It is now one of our most popular jewellery brands with customers and staff, particularly for jewellery gifts.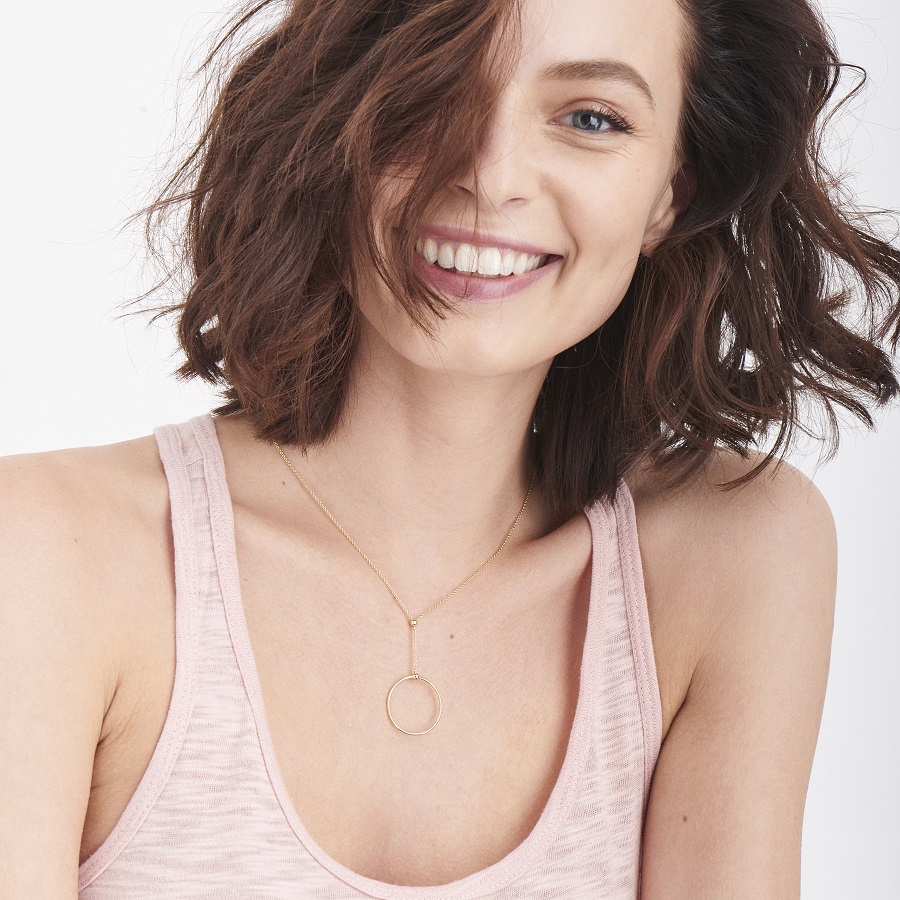 The 'Out of this World' collection is one of the most popular ANIA HAIE designs with Niche Jewellery customers. It is available in yellow gold or mixed metal featuring rose and silver tone.
With several ranges of dainty, on-trend designs, each ANIA HAIE piece is perfectly suited to style, layer or wear alone. Here's why we love the latest jewellery designer taking the world by storm.
It's super stylish jewellery
The ANIA HAIE team has taken great care to wearable designs with the latest trends in mind. The dainty pieces translate perfectly from office or day wear to cocktail hour and beyond. Check out @aniahaie on Instagram for the latest looks.
ANIA HAIE brings out new ranges on a regular basis, always keeping trend at the heart. We love to see each new range as it comes in, and it is a favourite with our whole team.
Follow us on Instagram for more jewellery inspiration.
It's incredibly versatile
We have pieces in stock from eight different ranges. Each range has an individual style but also blends well together. You can wear it alone or with other pieces. ANIA HAIE jewellery is super versatile to stack and layer in different ways.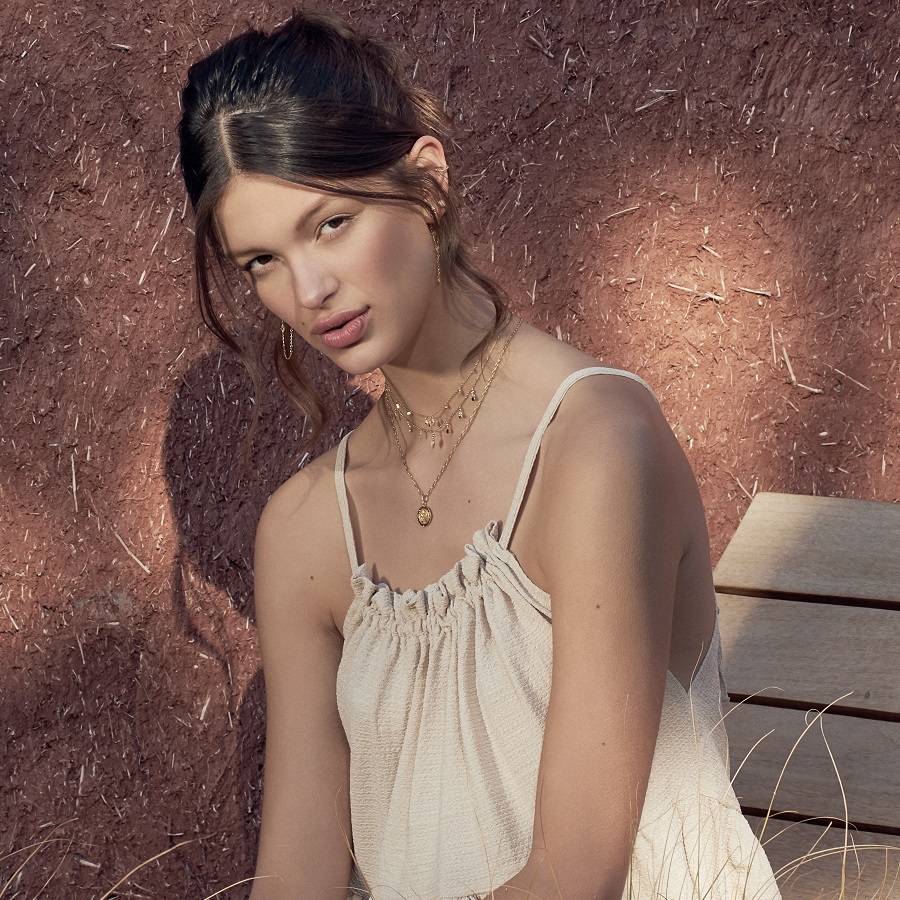 ANIA HAIE jewellery blends perfectly from the office to lunch date to evening wear. Simply style it your way for maximum versatility.
There are distinct ranges, and yet each one blends seamlessly with the next to make sure any combination works.
The earrings are gorgeous, and you can stack and layer them in different ways for many occasions.
The quality of design
Quality is of the utmost importance to us. We want to make sure our jewellery lasts as well as being beautiful. Each ANIA HAIE piece is crafted from 925 Sterling Silver.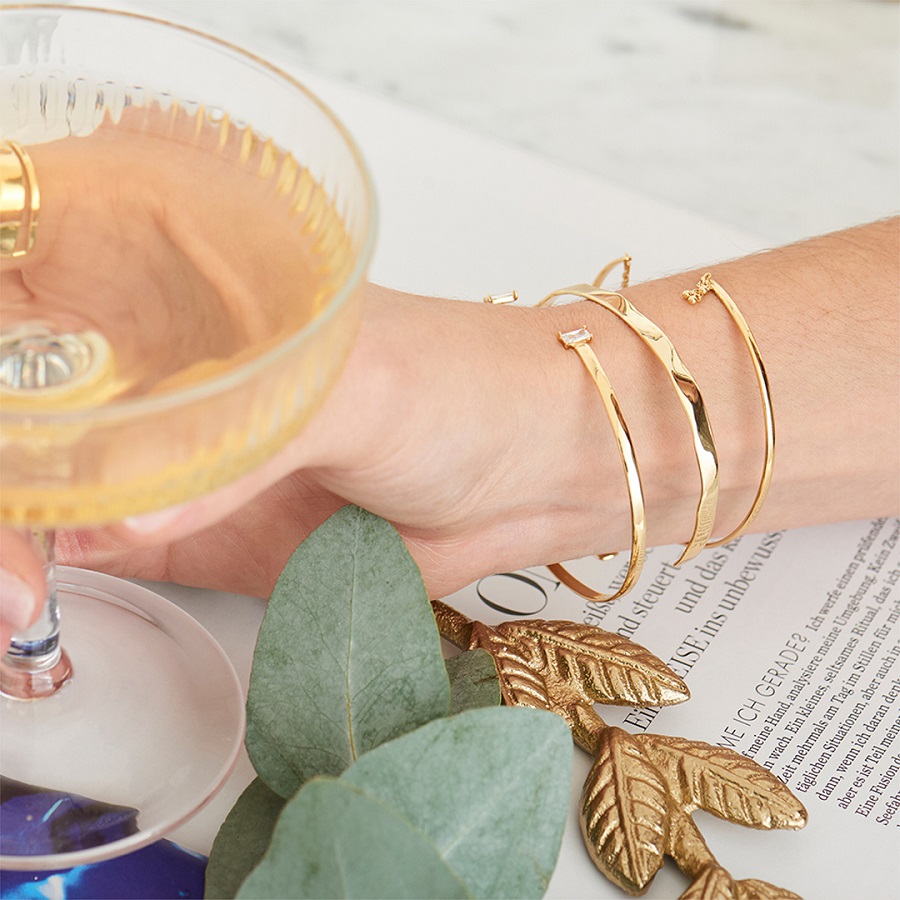 The silver coloured pieces are also rhodium plated to enhance their shine and prevent tarnishing. We really love this feature at Niche Jewellery. It's great for us because our jewellery stays shiny and fresh in store.
And it's even better for you because you won't spend precious time polishing your jewellery. Just give it a quick wipe after wearing, and your jewellery stays shiny with minimal effort.
The gold and rose coloured pieces are plated in high quality 14ct yellow or rose gold. The high quality plating makes them both stylish and hard-wearing.
Many of the pieces also include sparkling zirconia and other stones for added sparkle. We especially love the Glow Getter range which features rectgangular cut clear zirconia.
There's something for everyone
Whilst each design is created in Sterling Silver, many pieces have a choice of plating. This gives different colour options to suit your style. With multiple designs from eight different ranges, the options are endless.
It only takes a few pieces to #stylestacklayer and create your own individual look.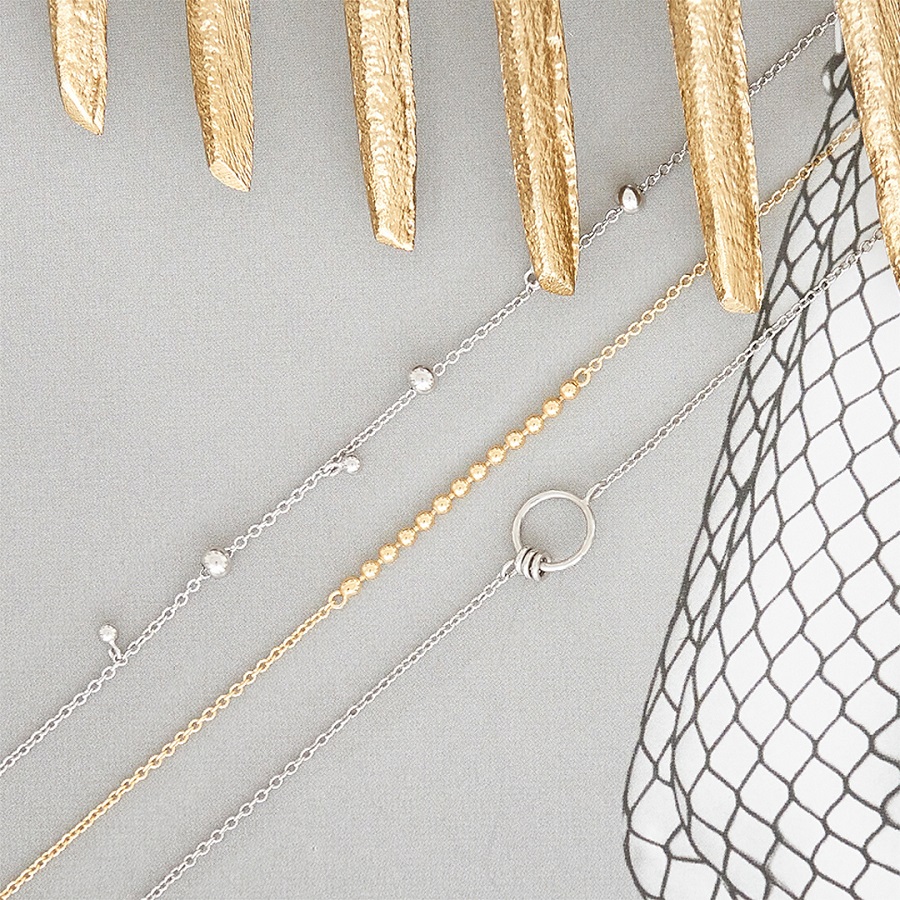 The bracelets are especially popular as a jewellery gift. Ania Haie jewellery is affordable as a brand, and bracelets are one of the best gifts.
Firstly because of the affordable price range. And secondly because you can easily style and layer with other pieces. The bracelets are also an excellent bridesmaid's gifts. 
When you buy ANIA HAIE jewellery online, you know it will arrive in beautiful packaging. This is so important when you send a jewellery gift to a friend.
It makes style affordable
ANIA HAIE jewellery is brilliant value. With the pieces we have in store ranging from £10 to £89, it is stylish but affordable - the perfect range to add to your jewellery box. We also love that it is trend-led and always chic.
See for yourself - browse our range of ANIA HAIE jewellery. And keep an eye out for more! We bring new pieces into store with each new design release.
Add to your collection with new pieces when designs come out. Each addition is affordable yet stylish, so you can slowly build you collection. Each time you add a new piece to your jewellery box, find more ways to style and layer your jewellery.
It comes beautifully packaged
Never underestimate the impact of a beautifully packaged gift. Giving a gift which has been put together with care and thought are always well received. Beautiful packaging gives jewellery that extra edge of style to wow the recipient.
It is also a handy way to store jewellery. If it comes in a lovely package, you can keep it there when you are not wearing it. This keeps your jewellery clean and safe from dust and chemicals.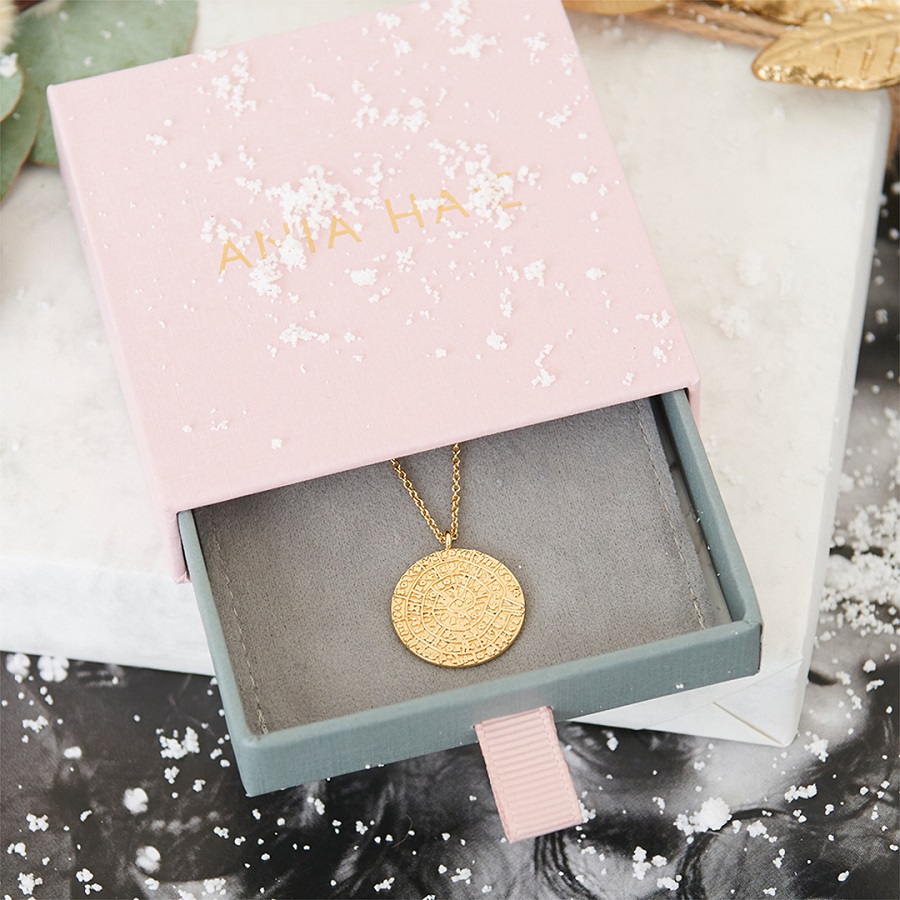 All of our jewellery at Niche comes beautifully packaged. But we especially love the branding and packaging of ANIA HAIE jewellery. Its pink, grey and marbled effect gives a luxurious yet modern effect.
ANIA HAIE jewellery comes in a soft grey pouch, in a cute drawer-style box. Finished off with a trendy marble effect gift bag, every ANIA HAIE delivery will bring joy.
So why not explore ANIA HAIE jewellery - for yourself or as the perfect gift!
From time to time we update our blog content to reflect the latest jewellery style and information. This blog is updated for content and accuracy as of 11 April 2020. Although our store is currently temporarily closed like many businesses across the UK and the world, we continue to bring you the latest jewellery brands and timeless diamond elegance 24/7 on our jewellery website: www.nichejewellery.co.uk. Stay save and keep shining!