Your parents may tell you that the time for an eternity ring is a decade. But in today's world, everything is more 'immediate'.
And eternity rings are no exception. With the advent of fast food, convenience stores and social media, it's no surprise we expect things faster.
More common milestones for giving or receiving an eternity ring today are the first wedding anniversary or the birth of a child.
But it can also be a milestone birthday such as 30 or 40, moving house, or just because.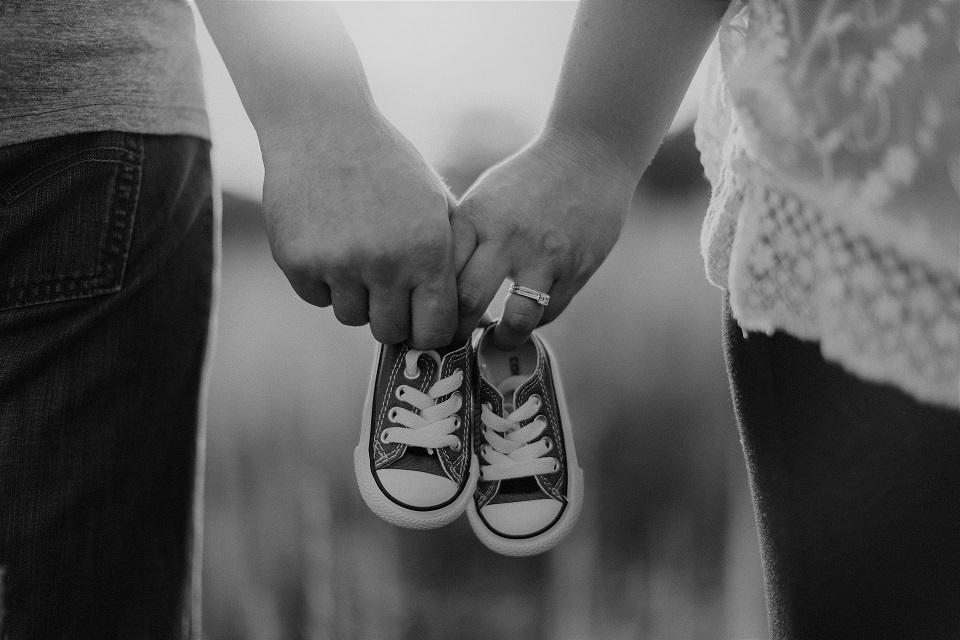 Apart from the right time to choose an eternity band, we also hear some other questions from our customers.
Here we answer some of the questions we hear from couples who are considering how and when to choose your ring.
Where is an eternity ring worn?
The two most common options are: On the wedding ring finger and on the right-hand ring finger. The location you choose depends very much on the style of the ring.
Many people opt for a band of a similar width to their wedding band. They often wear it on the other side of the engagement ring to 'sandwich' it.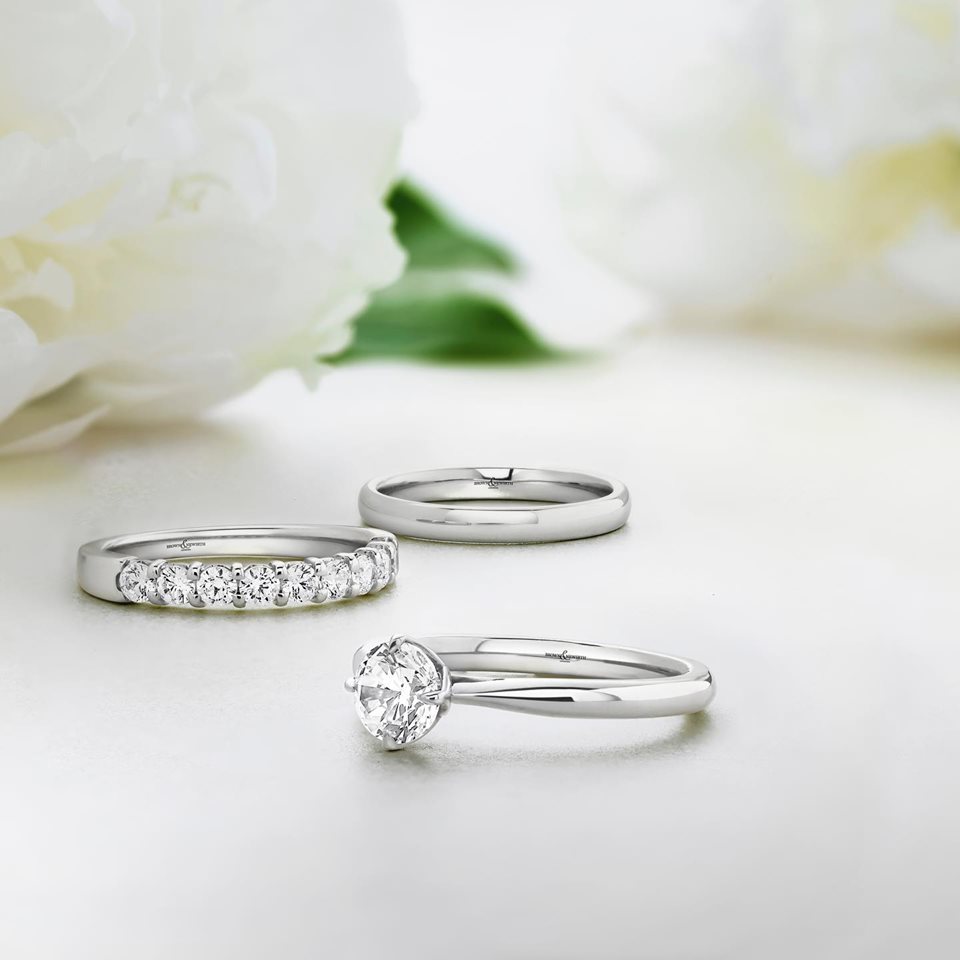 However, a completely separate diamond ring may be worn on the right hand ring finger.
This is often when it's wider, more intricate, or in a different style to the engagement and wedding ring.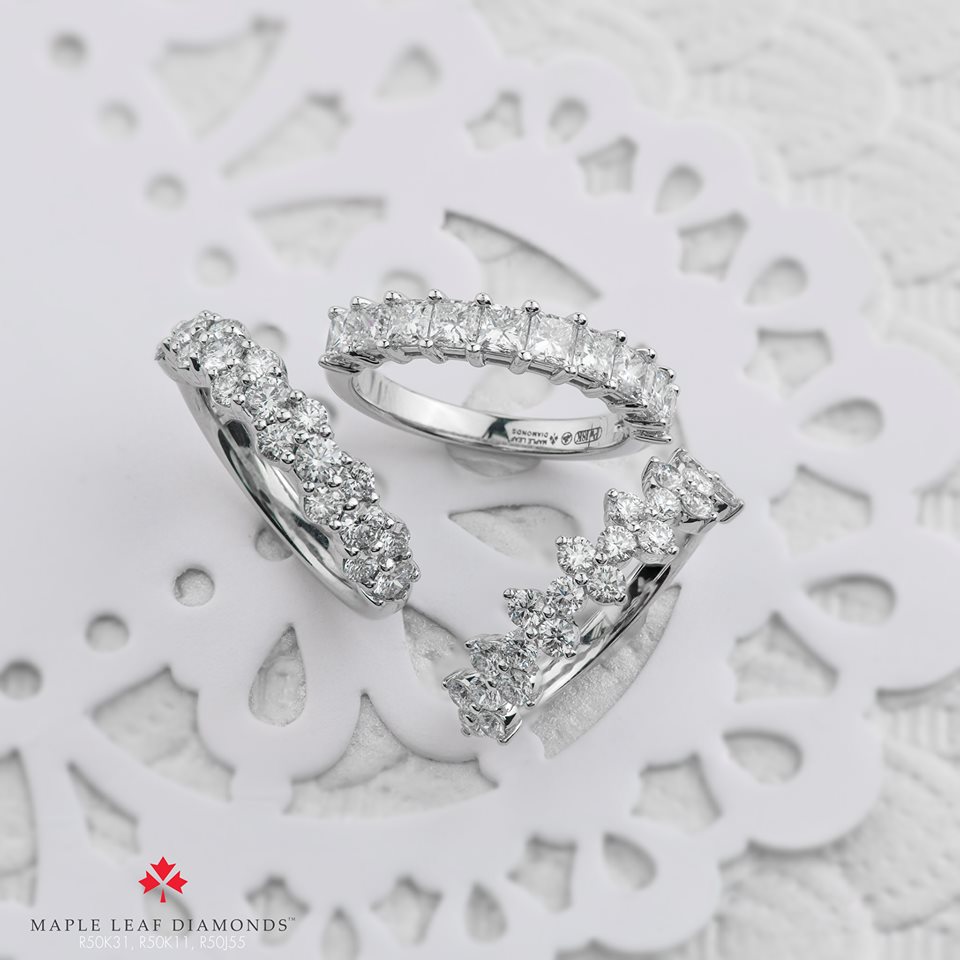 What style should it be?
The options truly are endless. A traditional look is where a plain wedding band is complemented with a diamond eternity ring.
If you already have a diamond wedding band, the eternity ring is often a similar style. But perhaps with bigger stones or in a slightly different setting or design.
A more modern look might include different diamond cuts to contrast completely with the wedding ring.
The eternity ring itself contain different cuts such as brilliant and marquise cut diamonds.

What is a full eternity ring vs other styles?
A full eternity ring or 'FET' contains stones all the way around the ring. On the other hand, a half eternity ring or 'HET' contains stones in only half the ring. Pretty straightforward!
Full eternity bands are more costly due to the increased diamond weight.
However they have the distinct advantage of being able to spin on the finger without hiding the stones or looking asymmetrical.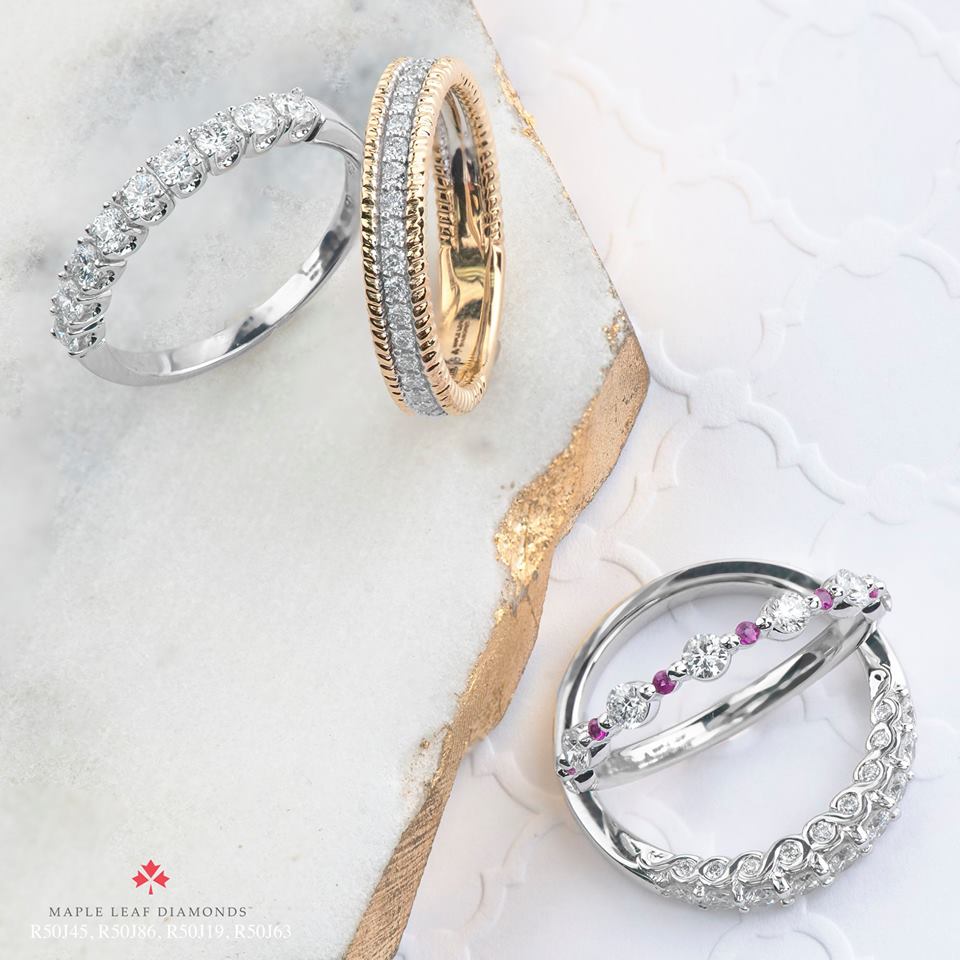 You can also get smaller diamond ratios such as 1/3 and 1/4 depending on the design.
Diamond rings with larger stones such as a 5 stone ring will tend to be less than 1/2 band coverage.
Can my eternity ring be bigger than my wedding ring?
Yes, anything goes as long as you love it. However, you should avoid overshadowing your wedding and engagement ring.
If you have your heart set on a much bigger or wider ring, consider designing it to be worn on the other hand.
How much should I spend?
As we've mentioned, eternity rings can be for different life events. Choosing an eternity ring is not as cut and dried as the milestones of engagement and marriage.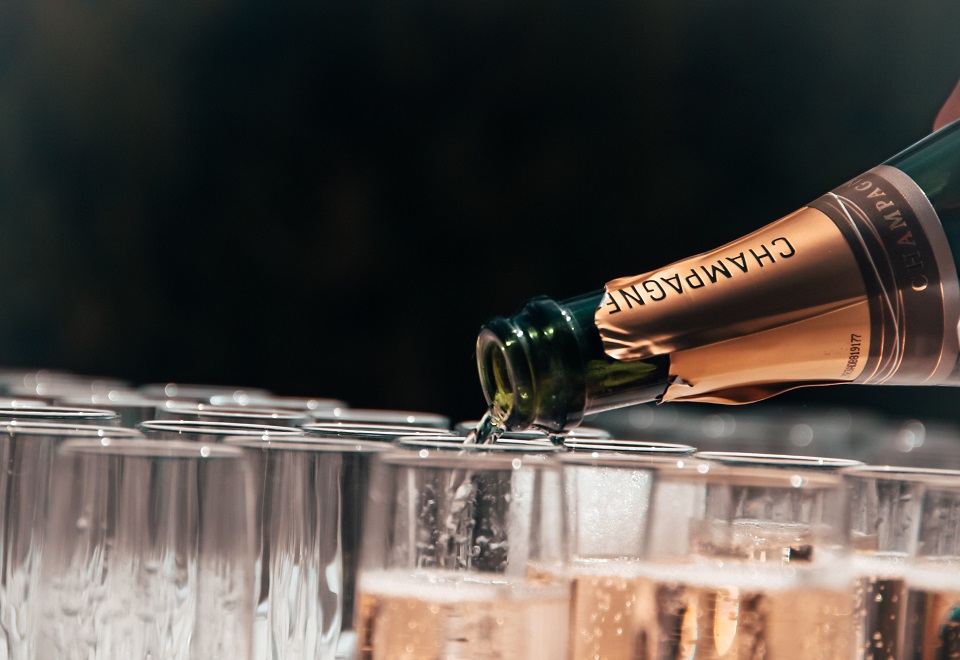 Eternity rings can, therefore, have different meanings for different people. This, in turn, will help you decide the budget for your ring.
The birth of a child is a particularly momentous occasion and may be worthy of a considerable budget. Another milestone such as a first anniversary or birthday might call for a slightly smaller budget.
Ultimately, decide how much you are able to spend and whether the desired ring is within budget now or maybe better saved for the next important milestone.
How do I find out more?
Find out more about the process of diamond ring design.
Or explore more about wedding jewellery.
Get more inspiration for eternity ring styles here.
For more nitty gritty on the specifics of choosing diamond jewellery, take a look at our blog Making decisions on diamond jewellery.
Or, just contact us! Our experienced team loves helping people find their perfect eternity ring. It's what we do.
We're happy to talk you through the ins and outs. No pressure to buy, just great advice.