If you know someone with a December birthday, a birthstone gift is a brilliant idea. The December birthstone can be given on either the birthday, or for Christmas, or a different piece on each occasion.
The beauty of December birthdays is that there are actually three birthstones to choose from. Each December birthstone contains a different and beautiful blue hue. You have the choice of tanzanite, turquoise or zircon.
This gives a lot of different options - from the deep bluish purple of tanzanite, to the intense blue-green of turquoise. Then there's the variety of shades in blue zircon.
Of course you don't need to give natural gemstones to celebrate the December birthday girl. There are so many beautiful crystals and simulates stones that have an equally stunning effect. Just without the price tag of a natural gemstones!
Here are our top tips on December birthstone gifts this year. Or choose beautiful blue hues for any lover of cool blue tones that will never go out of style.
Swarovski 2020 anniversary jewellery
Swarovski has released a beautiful range of blue-toned pieces as part of their 2020 Anniversary Collection. The collection is to mark 125 years of Swarovski Crystal. It's difficult to choose the best option here, because this is a particularly stunning range. There are several different but equally lovely blue hues to choose from.
If forced to choose two of the best pieces from the range for this time of year, the Louison earrings and bracelet are stunning. We especially love the interspersed blue elements which have been added to the best-selling Louison bracelet.
A gorgeous smattering of deep blue adds extra glamour to this stunning bracelet.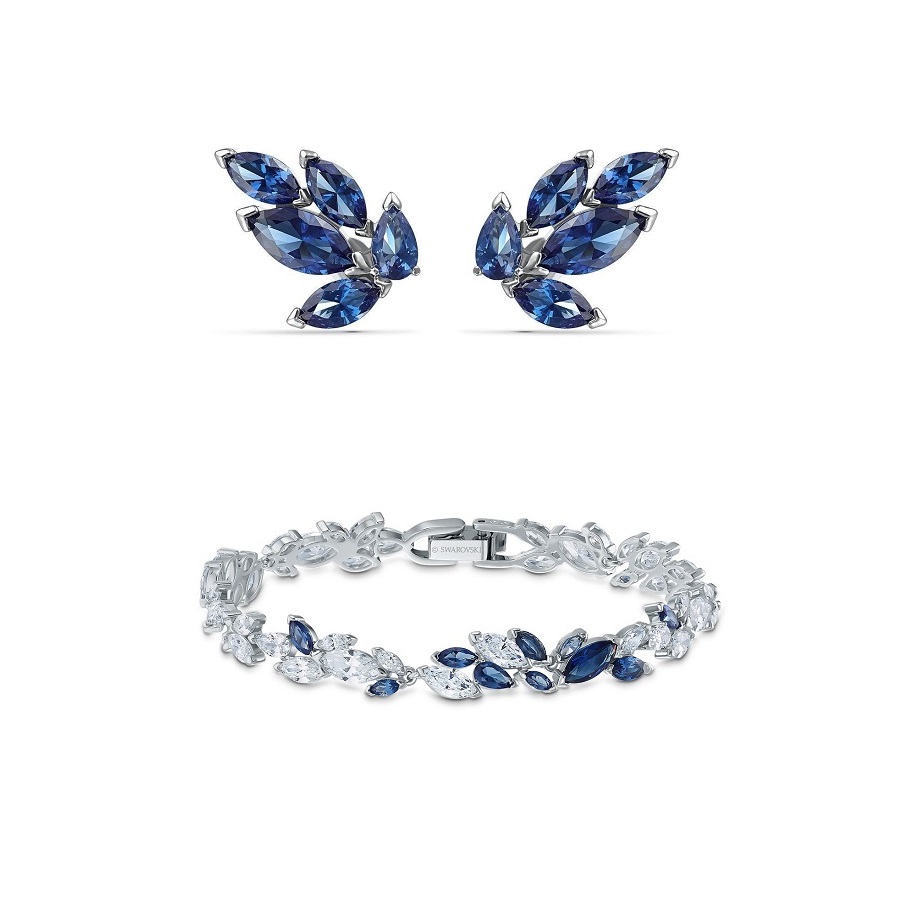 Shop Swarovski Anniversary 2020 range.
Accessorise in blue
As part of the 25th Anniversary Collection, Swarovski has also released a new version of the popular High Smartphone case. It is beautifully decorated with more than a thousand glittering crystals. This phone case contains a stunning gradation of blue tones to cover all of the December birthstone hues.
Available for several different iPhone models, grab these while they last - they'll go quickly!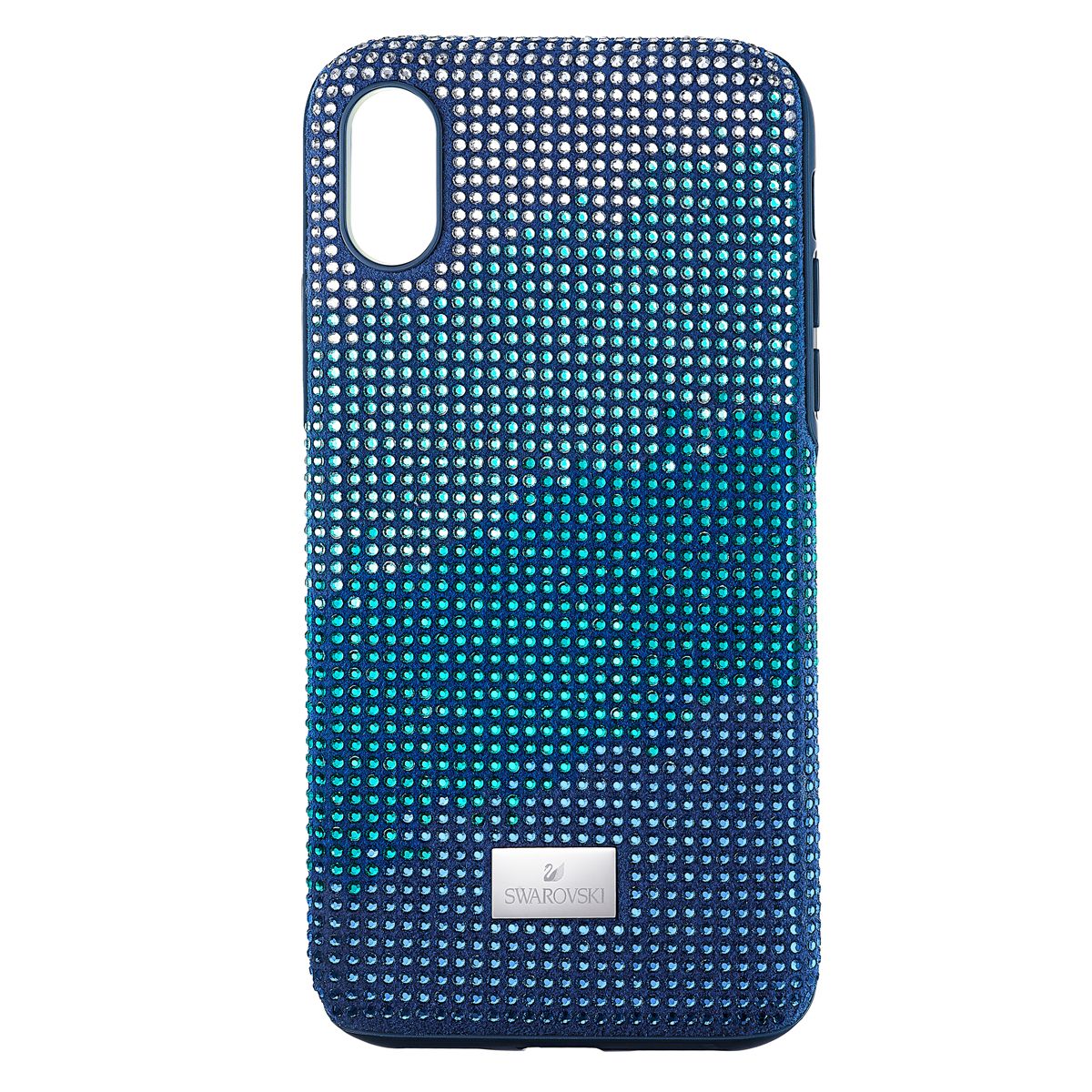 Shop Swarovski High Smartphone cases: iPhone 11 Pro, iPhone 11 Pro Max, iPhone XS Max.
Turquoise charm bracelet
We also love the Thomas Sabo turquoise and silver charm bracelet for women. If you suspect the person you are buying for might prefer a less sparkly and slightly more casual look to their blue tones, this bracelet could be for them.
One of the best things about Thomas Sabo Generation Charm Club is that the linked charm bracelets look equally stunning on their own. They are different to other charm systems where you need a lot of charms before the bracelet starts to look complete.
Then if you are buying for both birthday and Christmas, add a single turquoise coloured charm for the second gift. That way you have two stunning and meaningful gifts that can be worn together or in different ways. The bracelet can be worn alone or other charms added. And the charm can also be clipped onto any suitable necklace and worn as a pendant.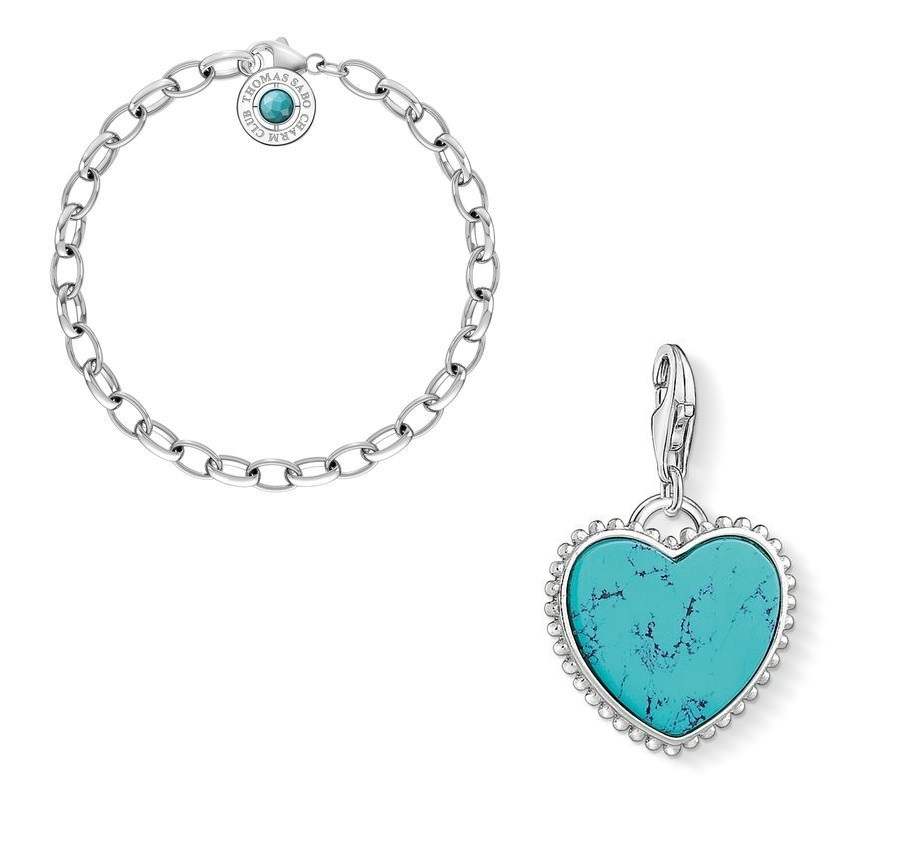 Shades of blue
Have you discovered Coeur de Lion jewellery yet? This unique brand is handcrafted in Germany and includes a number of beautiful blue toned pieces. The iconic design from Coeur de Lion is called GeoCube. Geocube features square beads which are made from various gemstones or high quality crystals, depending on the design.
Coeur de Lion makes a very special gift, with plenty of designs to choose from in a range of blues. This blue green GeoCube design, available in necklace, stud earrings for women and bracelet.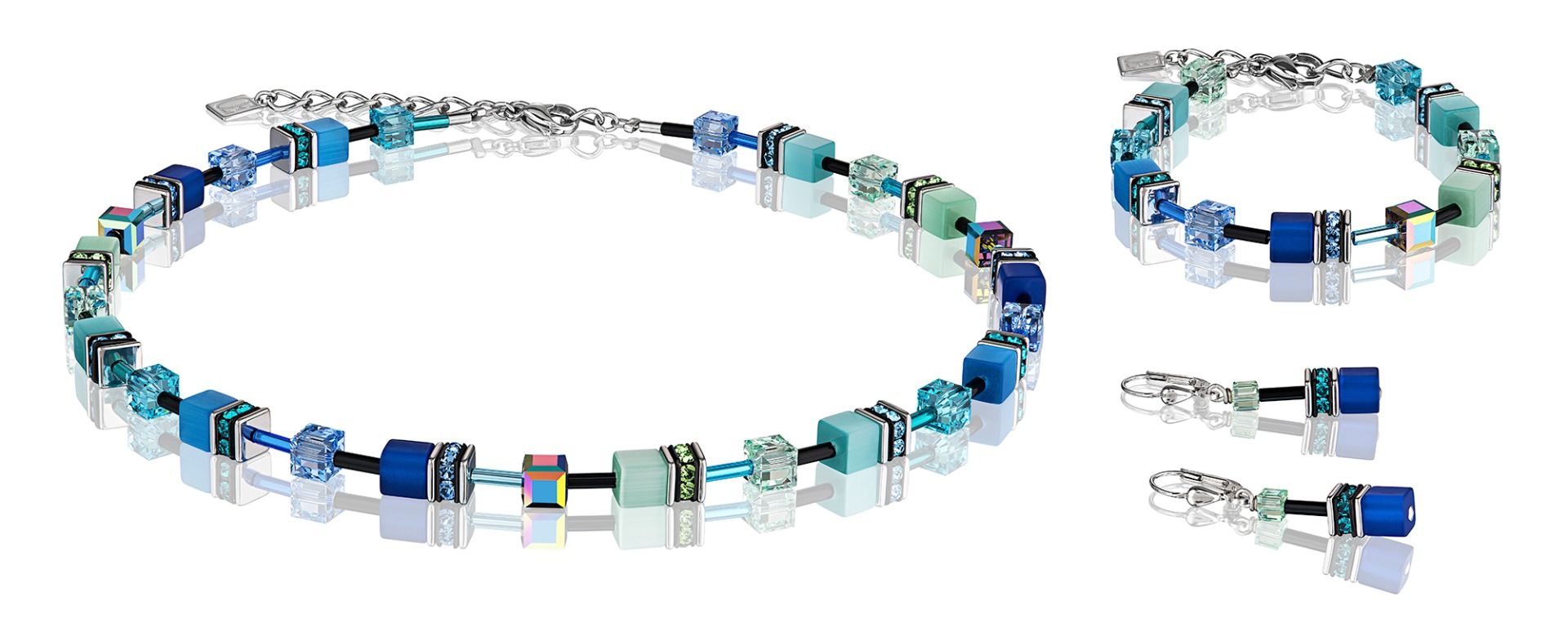 Shop blue toned Coeur de Lion.
Not a fan of blue?
If they may not be keen on any of these shades of blue, fear not. You can still choose a personalised Christmas or birthday gift for someone with a December birthday.
The zodiac pendant is a more subtle nod to the birth month. December birthdays can fall into one of two zodiacs. Sagittarius is the sign in the Zodiac from 22 November to 21 December, whilst Capricorn covers 22nd of December onwards and into January.
These Zodiac pendants from Unique & Co feature white zirconia to mark the start sign, on a textured sterling silver disc and chain.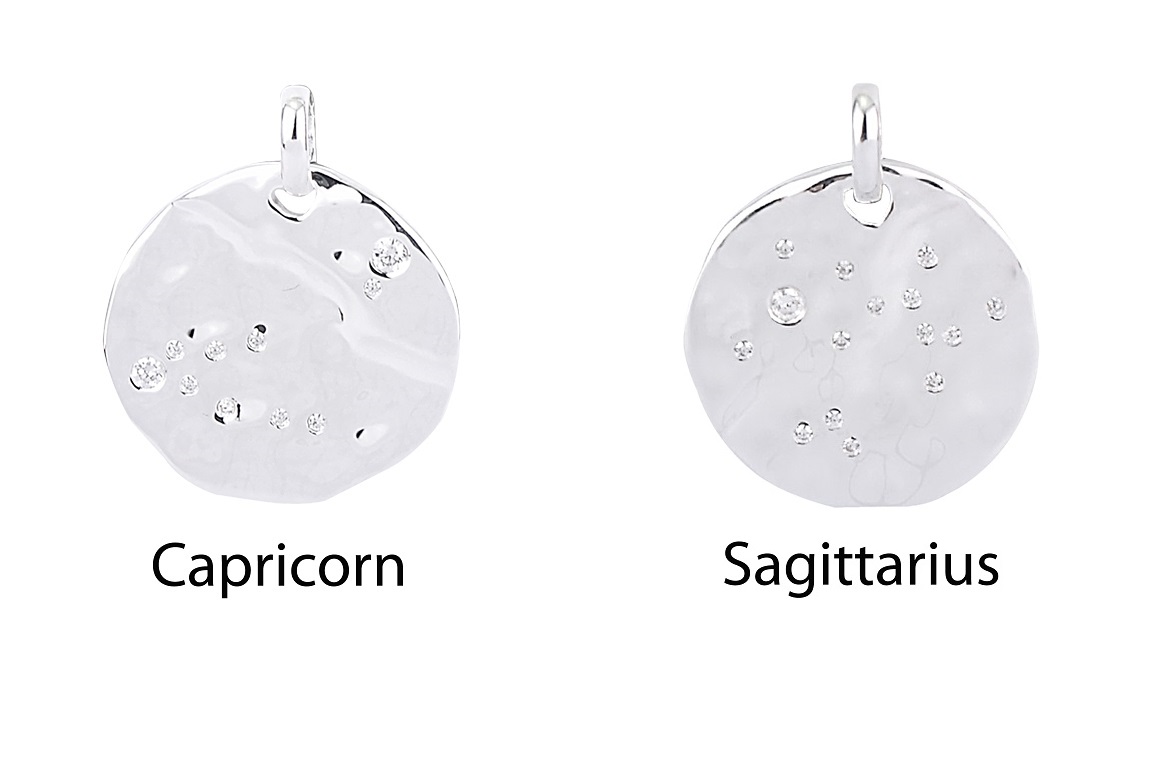 Shop Unique & Co Zodiac pendants.
But if that's not quite the right option, we also have a range of other zodiac jewellery and gifts.
For even more inspiration for December birthdays, browse our December birthstone and gift ideas.
The December birthstone brings a range of beautiful blue tones. Find your perfect gift at Niche Jewellery online. With free UK delivery and 30 day returns, why not save time and do all your jewellery shopping online!
Happy December birthdays!