When friends can't be together, we communicate in different ways. I often treat a friend to brunch or drinks for her birthday. But in times of social distancing, it's not that easy. Here we give our top 10 gifts for friends, to help you treat someone you are thinking of.
Whether it's a birthday gift, thank you gift or any other occasion, jewellery makes a wonderful gift. It's easy to receive in the post, and is a treat that people won't always buy for themselves.
You can never have too much jewellery, and jewellery at affordable prices is the perfect gift for a friend.
Here are our top 10 gifts for friends this April
1. Annie Haak Motto Charm Bracelet
Annie Haak specialises in meaningful jewellery. Aside from being so comfortable to wear and easy to stack, much of her jewellery contains a special motto. Heart charm bracelets with an inscription like 'Fabulous Sister' or 'Fabulous Friend' make brilliant gifts.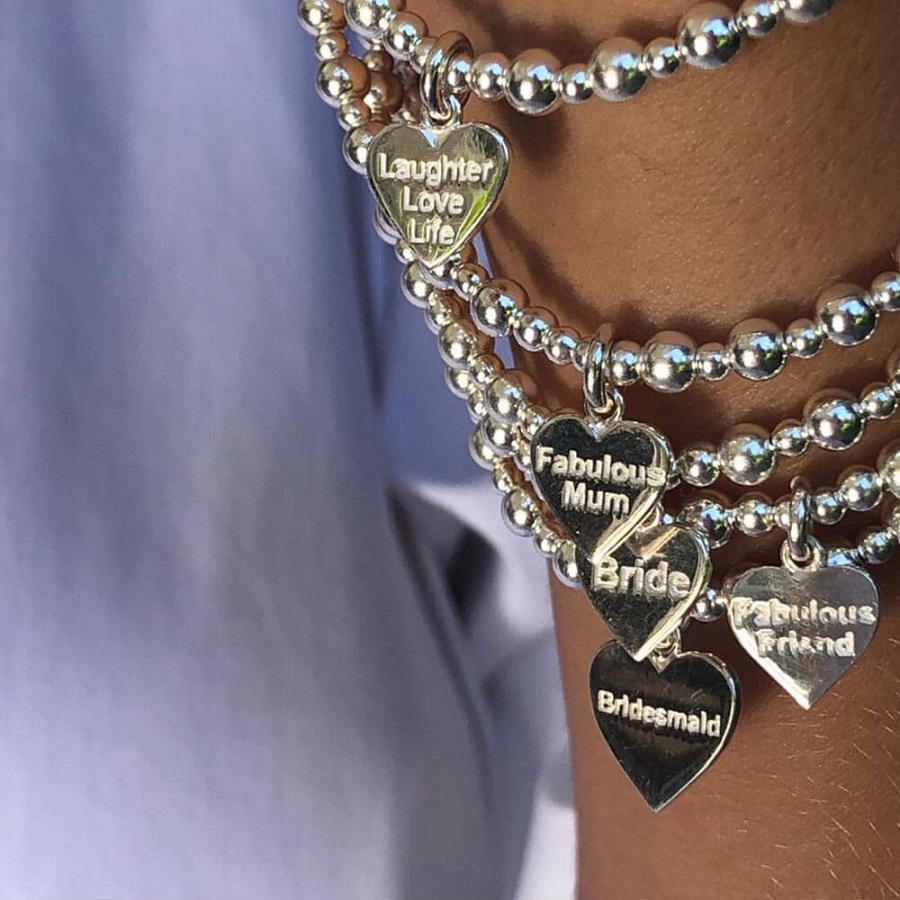 These bracelets are beautiful, but also give a special sentiment. This is especially appreciated in times like this when we can't always be together.
Who is it best for? We can hardly think of anyone who wouldn't love these! Hence the number one spot!
2. Diamond sparkle
Diamond is the birthstone for April. If your budget extends to it, a jewellery gift containing diamond can be a wonderful gift for an April birthday. Sound expensive? It doesn't have to be. Dainty diamond jewellery is stunning, special and affordable. Thomas Sabo's diamond range is just that.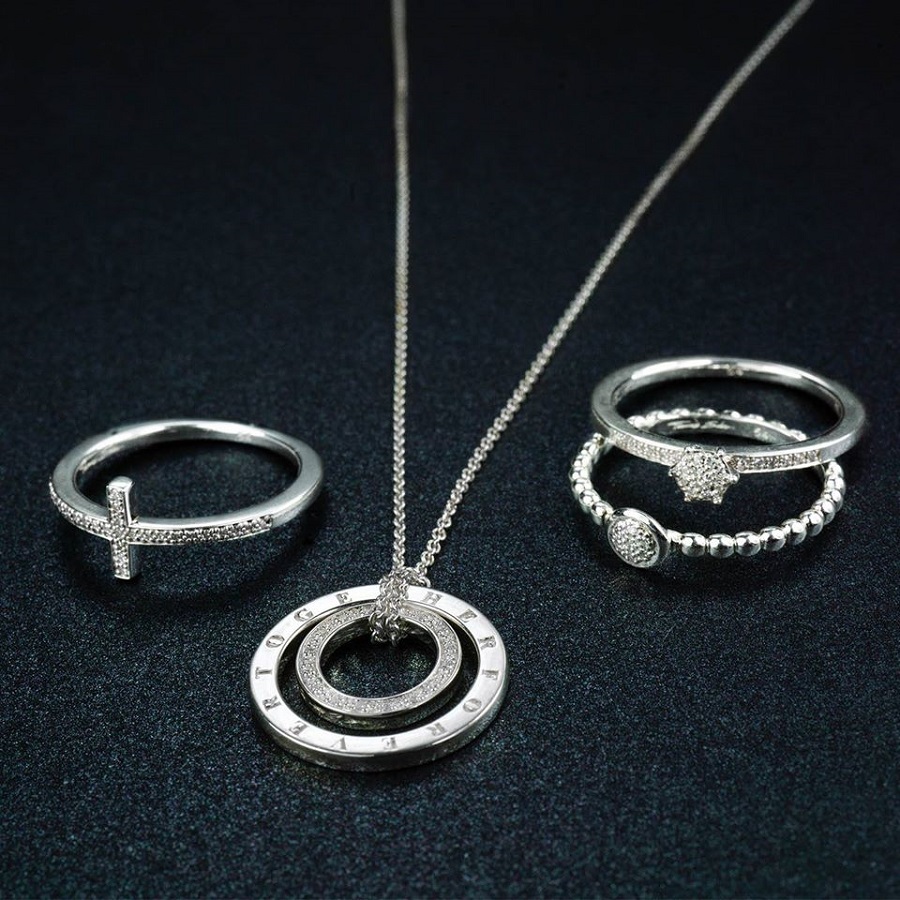 There are plenty of jewellery designs containing diamonds that retail for under £200. Find out more here.
Who is it best for? They say diamonds are forever, so a diamond gift is great for a lifelong friend or loved one.
But if that's still not quite in your price range, read on...
3. April birthstone crystal
Diamonds are precious gemstones and this is reflected in their price. So clear crystal is widely accepted as an alternative April birthstone. Swarovski Crystal is the perfect alternative to diamond as an April birthstone.
This birthstone pendant and disc in solid Sterling Silver is an affordable April birthday gift for friends. You can even engrave the disc at a later date, or choose a hand stamped initial to include on the disc.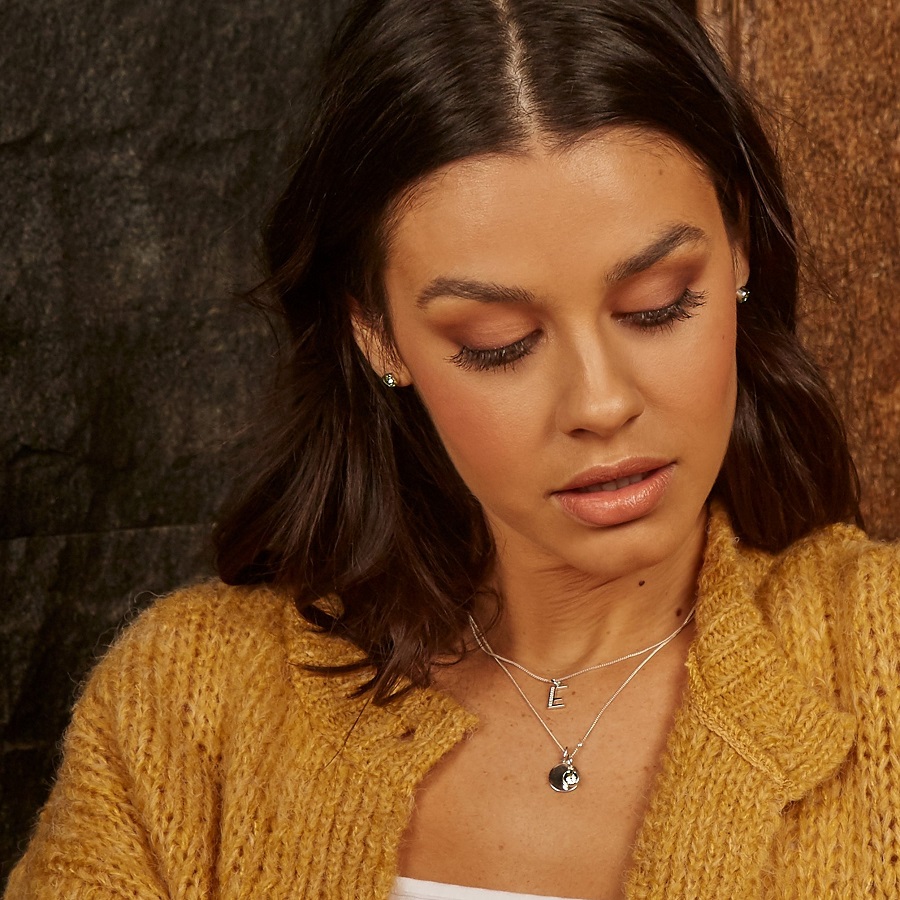 Who is it best for? Crystal birthstone gifts are great for friends who have an April birthday.
Still need more inspiration? Browse more April birthday gifts.
Checkout silver necklace for women.
4. Zodiac jewellery gifts for friends
Zodiac gifts are hugely popular this year. We love Unique & Co's textured zodiac disc pendants because they are quite subtle in their design. Even if you're not a bit zodiac fan, these pendants still look stylish and come in three different finishes.
Another gorgeous option is Swarovski's Zodiac pendant range, including the Aries sign for 1st - 19th April. This pendant glitters with a pavé embellished symbol representing the horoscope sign Aries. The central medallion and the pear-shaped stone can be removed which means it can be worn in different ways.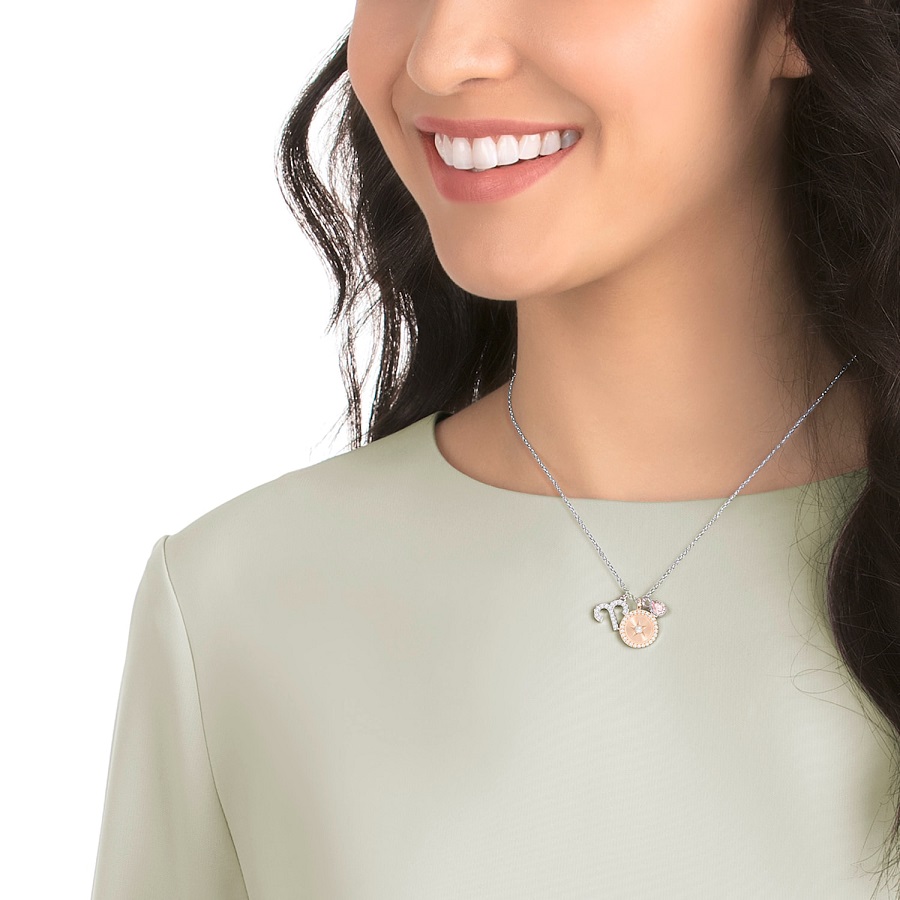 Who is it best for? A friend who is into their zodiac sign, or even someone who just loves subtle sparkle.
Find more zodiac gift ideas here.
5. Swarovski Crystal
Swarovski Crystal is a great gift because it can really brighten up someone's home. It's not quite as dependent on personal taste as a piece of jewellery, so is a great alternative. There can be a lot of meaning in the piece you choose. For a close friend, the Swarovski Crystal Kris Bear 'Best Friends' figurine is a lovely choice.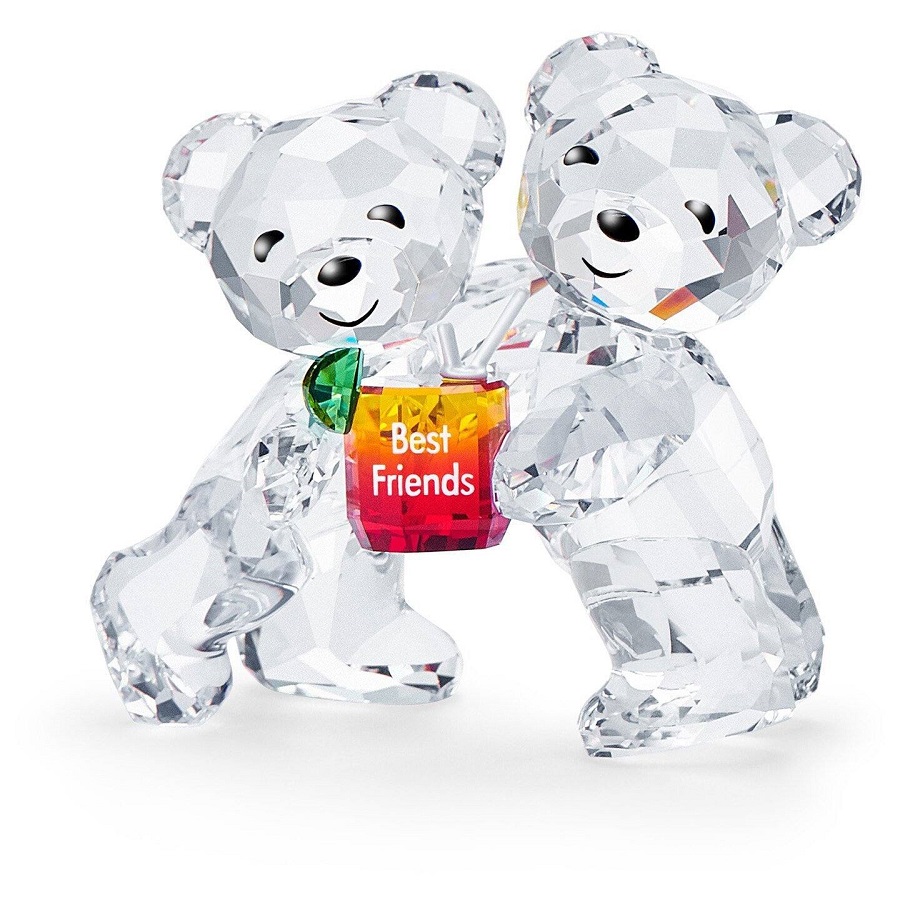 Who is it best for? Choose Swarovski Crystal if you want to give a meaningful gift but aren't sure of their jewellery taste. This is also a great gift for a Swarovski Crystal lover and you'd be surprised how many people are!
6. Charm jewellery gifts
Charm jewellery is another lovely and meaningful gift for friends. If they already have a charm bracelet or charm necklace, you can add to their collection. Or if not, you can help them get started and then you have gift ideas for the foreseeable future!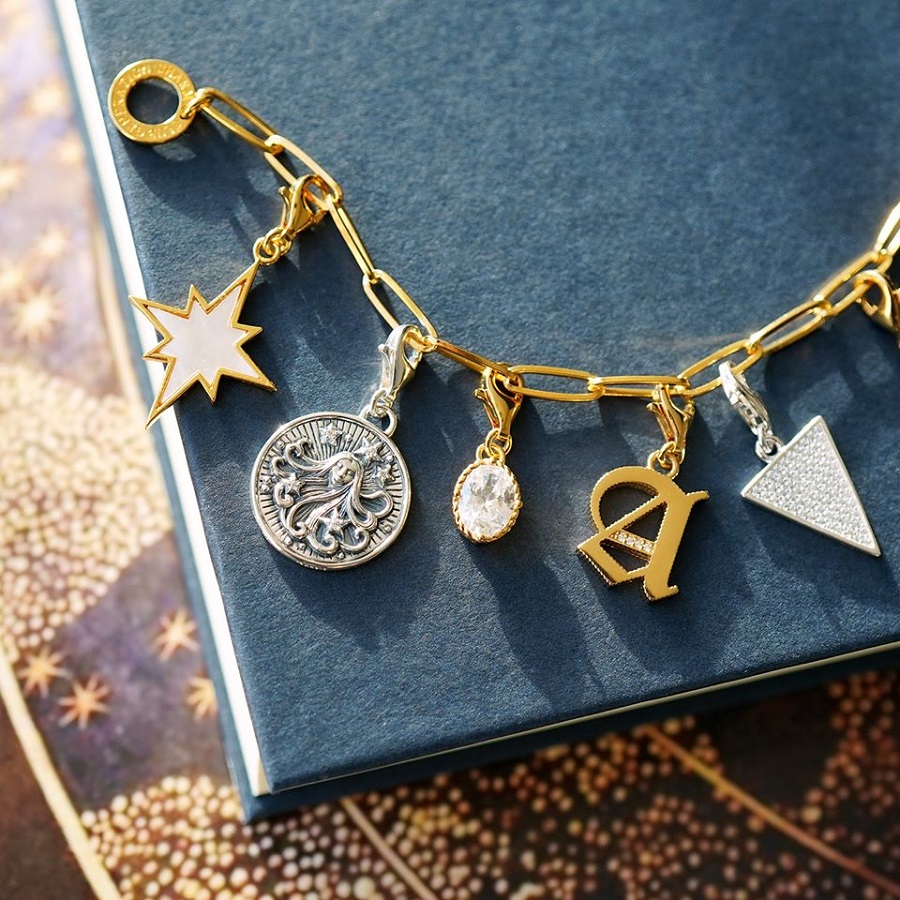 There are so many gorgeous charms to choose from, so we couldn't suggest just one. So head to our Thomas Sabo Charm Club collection to get inspired.
Who is it best for? A collector or lover of sentiment expressed through jewellery.
Checkout charm bracelet for women.
7. Adjustable rings
Adjustable rings make a fantastic gift for friends. You don't need to know their ring size, because the ring can be adjusted. Adjustable rings can also be worn on different fingers, making them extremely versatile.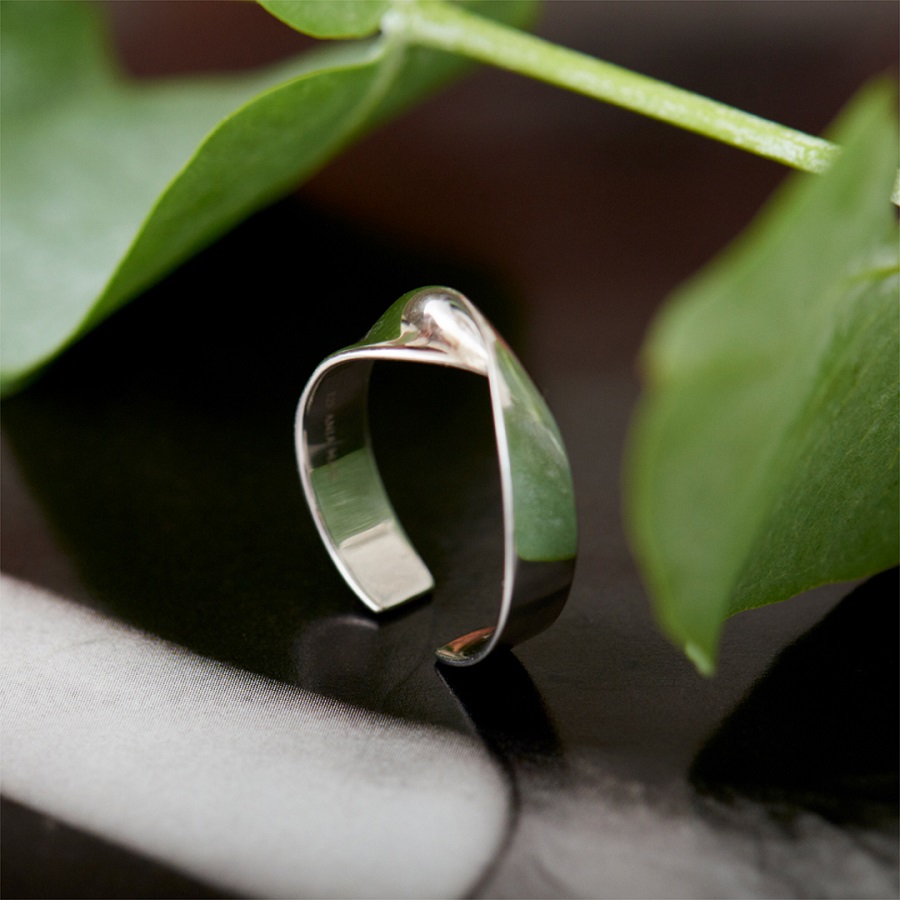 And last but not least, they are very much on trend! Ania Haie has a lovely range of adjustable rings. They are also very affordable and come in gorgeous packaging, making them a brilliant gift.
Who is it best for? Adjustable rings make one of the best gifts for friends if you are on a budget but still want to treat them.
9. Dainty perfection
Speaking of Ania Haie, this jewellery brand is a market leader in dainty jewellery. Beyond adjustable rings, the whole range of jewellery designed by Ania Haie makes fabulous gifts. It is affordable, on trend, and comes presented in gorgeous packaging.
Ania Haie jewellery comes in three different finishes - rhodium, 14ct rose gold and 14ct yellow gold. Yellow gold is very much on trend this year and there are so many stunning gifts for friends to choose in our Ania Haie collection.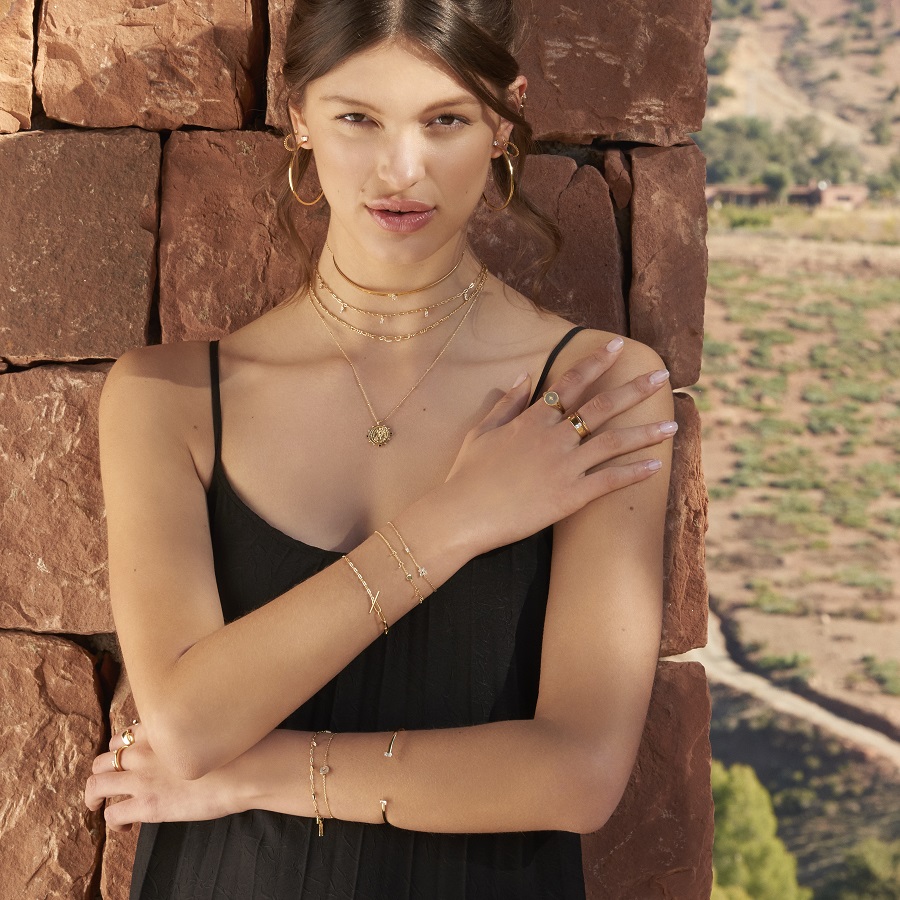 Shop all Ania Haie jewellery or find out more about this fabulous range in our introductory blog.
Who is it best for? Ania Haie is perfect for young women who love layering jewellery.
8. Personalised jewellery
A little personalisation goes a long way with jewellery gifts. Show how much you care, even though it's from afar. Choose a thoughtful piece that is engravable, represents a birth month, or a favourite hobby.
Shop our personalised jewellery range here.
You can also find even more specially personalised gifts in our handcrafted range featured in our Etsy store.
Who is it best for? Personalised jewellery is great for someone with a birthday or special occasion.
10. Jewellery gift voucher
If you're still not sure, why not give a jewellery gift eVoucher? At Niche Jewellery we have just launched our eVoucher product which can be purchased online and sent by email with a cute e-card.
The recipient of the gift voucher can use it on our Niche Jewellery website to purchase jewellery or gifts. Vouchers are valid for a year, and when our store re-opens, eVouchers will also be redeemable in our Leigh-on-Sea store.
Who is it best for? Anyone, if you can't make up your mind!
11. Beautifully packaged gifts
So we said top 10 - but number 11 applies to all gifts purchased from Niche Jewellery. Whatever you choose for a friend or loved one to send from afar, rest assured it will be beautifully packaged. Each piece is ready to give and you can also add a personalised gift message.
So why not show your friends how much they mean from afar with a beautiful jewellery gift?
Annie Haak has also a great collection of jewellery to choose gift for your friend.
Stay safe x