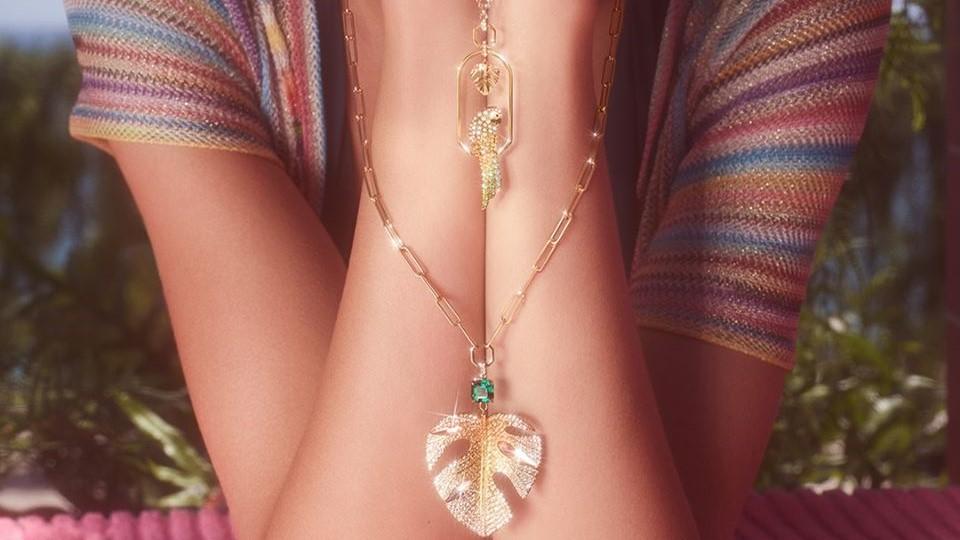 Summer is approaching and in the jewellery world this calls for two things. Summer jewellery trends shift towards more colourful pieces. And we also see more inspiration from nature.
This year's Summer jewellery at Niche is full of beautiful colour palettes to inspire. We also love the gorgeous leaf and shell motifs inspired by nature. These jewellery trends are perfect for the warmer months. Are you working or holidaying locally this year? Summer jewellery can help transport your mind to a tropical location.
Get inspired with our Summer jewellery highlights!
Leaf jewellery
The tropical leaf motif started last Summer, and this year it's back with a bang. Bigger, bolder and brighter. Last year we saw silver tropical leaf designs. This year we have the addition of beautiful colours like emerald green in Swarovski's Tropical collection.
We especially love the Tropical Leaf pieces which are true showstoppers. You can wear on an evening out or with jeans and a white shirt for an upscale casual look.
This Swarovski Tropical Leaf Bracelet features a leaf design a pop of green colour. We love the slider closure which makes it easy to put on and super adjustable.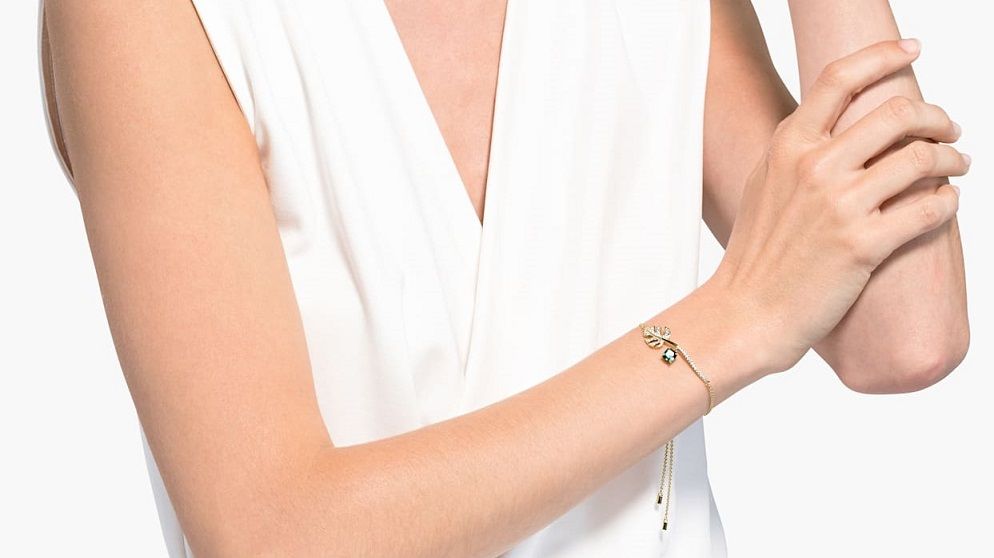 We also love Kit Heath's Blossom Eden range, which features a gorgeous cut-out leaf design. It comes in silver, gold and a mixed metal effect of rose gold and rhodium plating.
The leaf motif is small enough to be subtle but is also super stylish in design. These pieces are perfect for both every day and evening wear, so they are especially versatile. It's one of our most popular Kit Heath collections.
Bright jewellery
We often get braver with colour with our Summer jewellery. Without as many clothing layers, there are more jewellery options. Plus the sun tends to bring out brighter moods and brighter accessories.
One of our absolute favourites for bright jewellery is Les Georgettes. This French company has nailed the customisable jewellery design. Their cuff bracelets are especially popular. The come in a variety of finishes, widths and designs.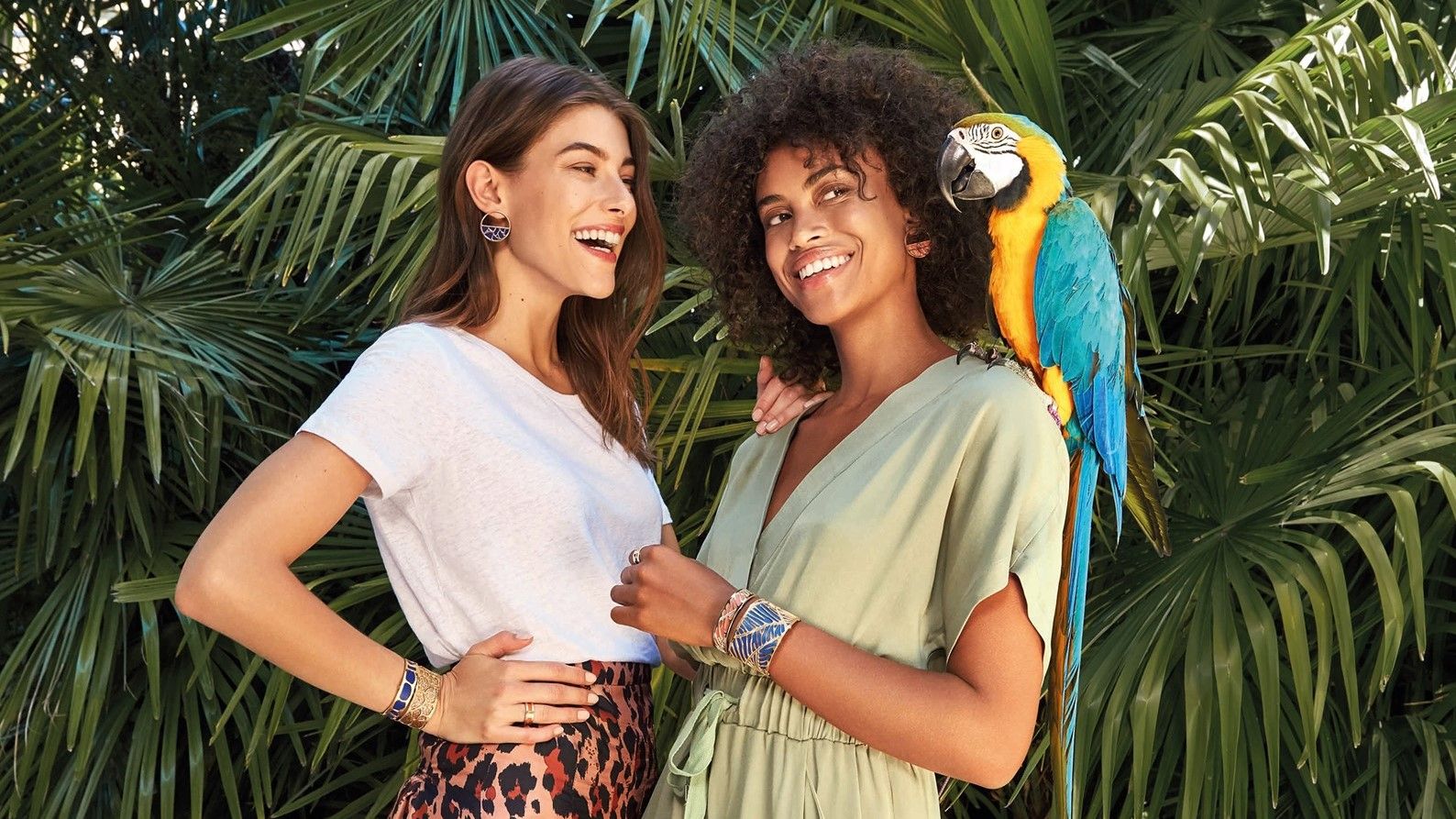 You can wear every piece in three different ways. Wear it alone for an elegant sophistication. The cut-out designs range from intricate to geometric and each one looks fabulous on its own. You can also wear with a reversible leather insert to provide and additional two different colourways.
The leather inserts are very affordable, starting from just £9 for an 8mm bracelet insert. It's a minimal investment in just a few different coloured reversible inserts. But it means you can have a whole range of jewellery looks using one bracelet.
If you love both colour and interesting gemstones, take a look at Coeur De Lion. Their iconic GeoCUBE designs feature beautiful colour palettes. They often use interesting natural gemstones as well as Swarovski Crystal in their pieces.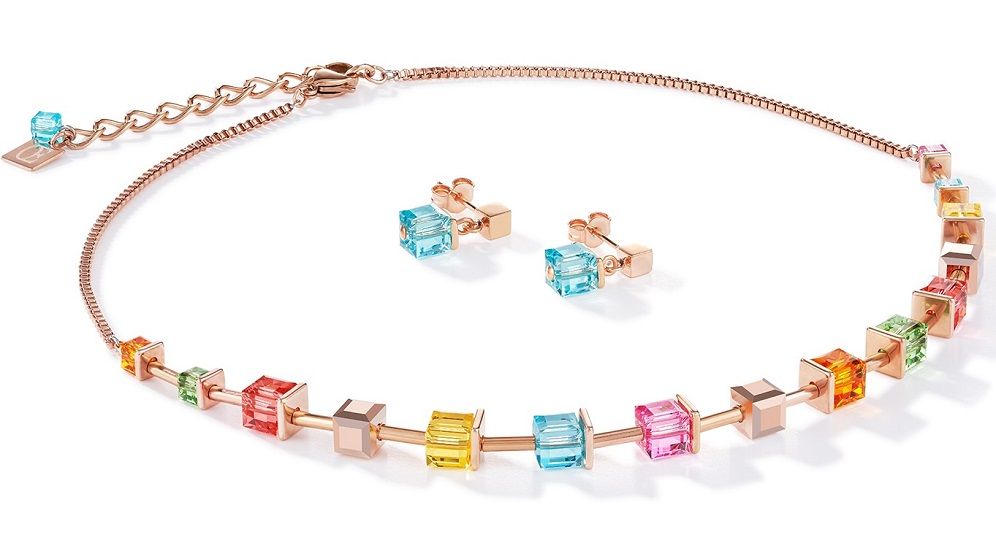 Coeur De Lion makes unique and beautiful jewellery, with an array of seasonal colours. New designs are brought out each season. We especially love this year's Summer jewellery collection.
Wear it as a statement piece or layer up for a full colour experience.
Shell inspiration
Shells are another Summer jeweller trend which is growing in popularity. Inspired by beach and coastline, shell jewellery is particularly perfect for this Summer.
Many of us won't be able to travel to warmer destinations as we once would. So a piece of shell jewellery is perfect to give the feeling of Summer holidays.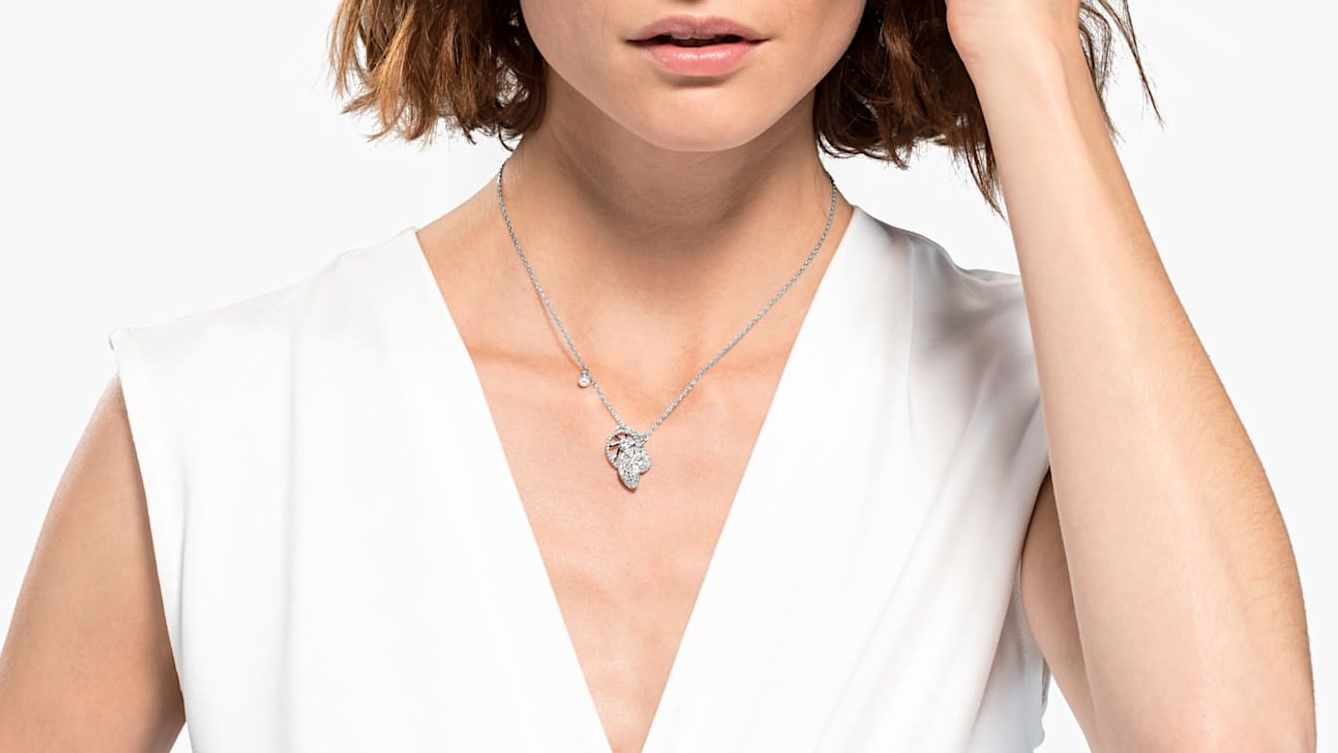 The cowrie and nautilus shells are both beautiful organic forms. They feature in Swarovski's current shell collection, which is giving us plenty of Summer jewellery inspiration this season.
June and July birthstone jewellery
Do you or a friend celebrate a birthday in the Northern Hemisphere Summer months? June and July birthstones make great Summer Jewellery or gifts for friends.
June birthdays are lucky to have two birthstone options. Pearls are a classy and back on trend option, but there's also light amethyst. This light pink-purple is feminine and summery. You can browse our June birthday gift ideas online.
The July birthstone is are a bold red ruby. This is perfect for those who love colour. But if you prefer more subtle tones, you can also look at zodiac jewellery. It is still a personalised piece and makes a great gift. But the designs are a little more colour neutral. Browse July birthday gifts.
Each time we send a gift, you can add a free gift message. For any gift orders we leave out the paper invoice. You'll still get your email invoice. But the person you are gifting will get a gift ready piece with a special message from you.
Need more inspiration? Browse our Stud Earrings for Women or Charm Bracelet for Women Online.
Nature inspired jewellery
Butterflies, dragonflies and bees all make beautiful nature inspired jewellery. Each of these creatures also has a special meaning. For example, a dragonfly symbolises change and transformation.
Kit Heath's Blossom Flyte collection includes pieces inspired by butterflies, dragonflies and bees. Designed in Britain and crafted from Sterling Silver, this collection is perfect Summer jewellery.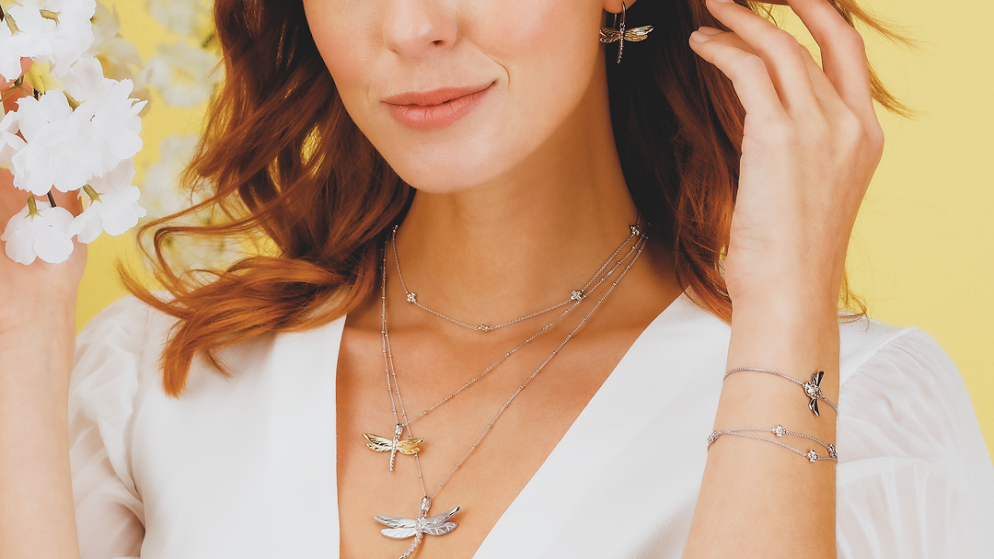 Shop Kit Heath Blossom Flyte collection
Rainbow love
Many of us are inspired by our nation's show of support through rainbows. Multicolour jewellery is very fitting for this time. It also makes a wonderful and mood-lifting gift.
Sif Jakobs Ellera bracelet is a lovely rainbow jewellery option. It is a pretty coloured zirconia line bracelet. This makes a brilliant gift to say thank you or a birthday treat.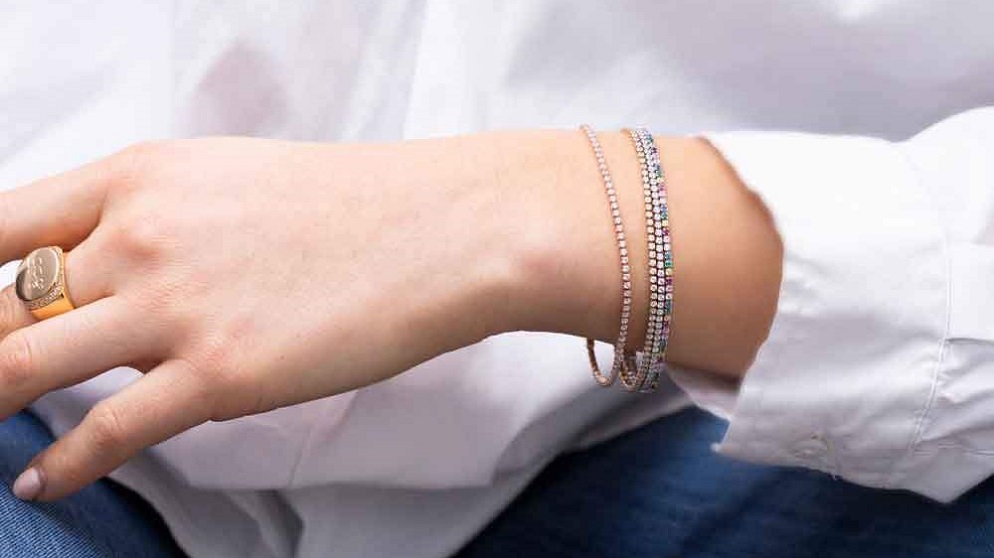 Shop Sif Jakobs Jewellery.
Need more inspiration? Why not shop our Summer jewellery collection
Public Service jewellery discount
We want to say thank you to our public service key workers who keep our nation going during challenging times.
Our Public Service jewellery discount is a little helper to treat yourself or a loved one. Get a discount on jewellery, crystal and accessories on our Niche Jewellery Website. Find out more on our website or look us up on the Blue Light Card website.
This Summer may be different to other Summers for many of us. But a beautiful piece of jewellery is one small way to keep our spirits high. So why not treat yourself or give a jewellery gift to show you are thinking of someone.
Shop our Summer jewellery collection
Bring on Summer!