Spring is almost here. The daffodils are starting to bloom and the sun is making a re-appearance as the days get slightly longer. An with it new Spring jewellery trends.
As spotted by Harper's Bazaar on the catwalk, Spring Summer jewellery trends 2020 are also starting spring up. There are some gorgeous new online jewellery trends to try now.
But to take it from the catwalk to the sidewalk, we've sussed out the best ways to bring these trends into your jewellery collection without re-mortgaging your house!
Add colour to your jewellery
Colour is back as a major trend for jewellery this upcoming season. Hooray! We love a pop of colour to inject life into Spring and hurry things along in this northern hemisphere climate.
Try Les Georgettes for endless mix and match options. Simply reverse or change the leather insert for a new colour options, or wear the jewellery alone for a more subtle look. The beauty of this product is that you can create multiple looks with just one piece of jewellery.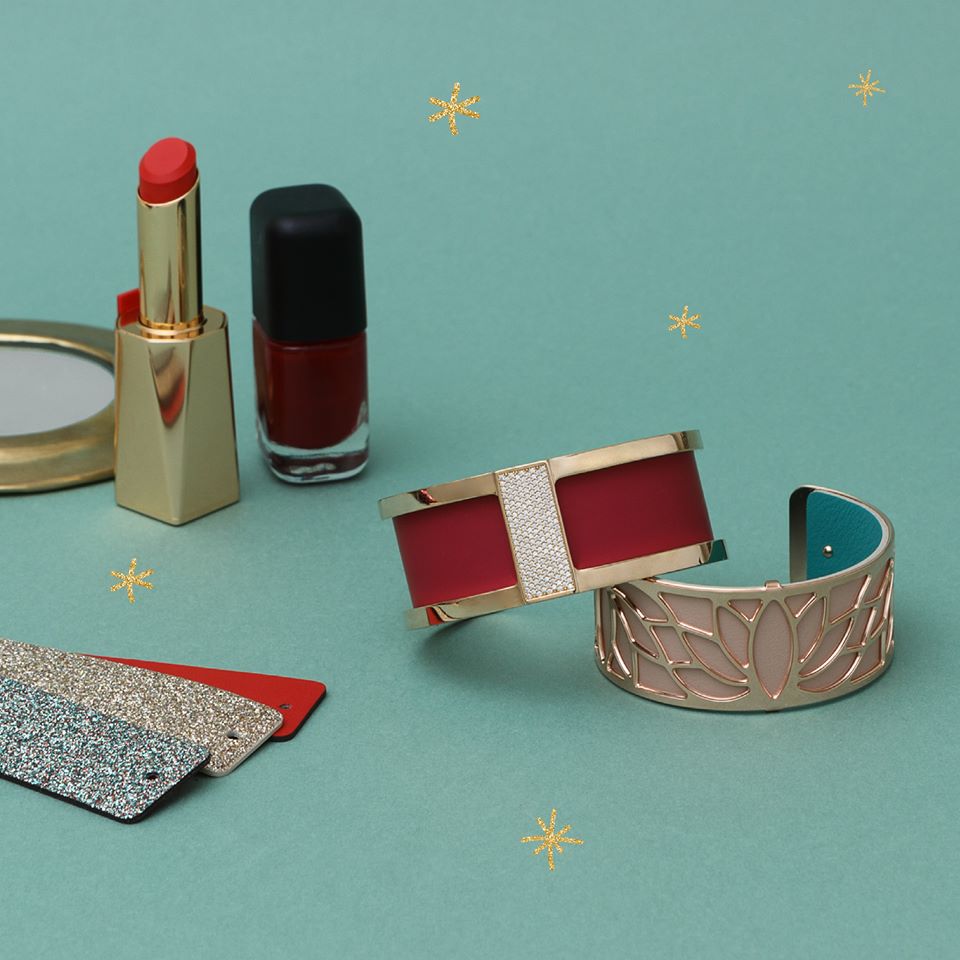 Each season Les Georgettes brings out beautiful new designs to complement trends and colours that will enhance your jewellery collection. You can keep adding new leather inserts for different colour palettes. This lets you completely re-invent the same piece of jewellery all over again.
You can also branch out and try different pieces of jewellery by Les Georgettes. Available as the original customisable bangle, and now with stud earrings for women, pendants, silver necklace for women and rings also available, the options really are endless.
We also love Coeur De Lion, which is a brilliantly colourful and unique product with a range of designs handmade in Germany. The iconic GeoCUBE design created by Carola Eckrodt is their signature design, but each season beautiful new ranges and limited editions are released.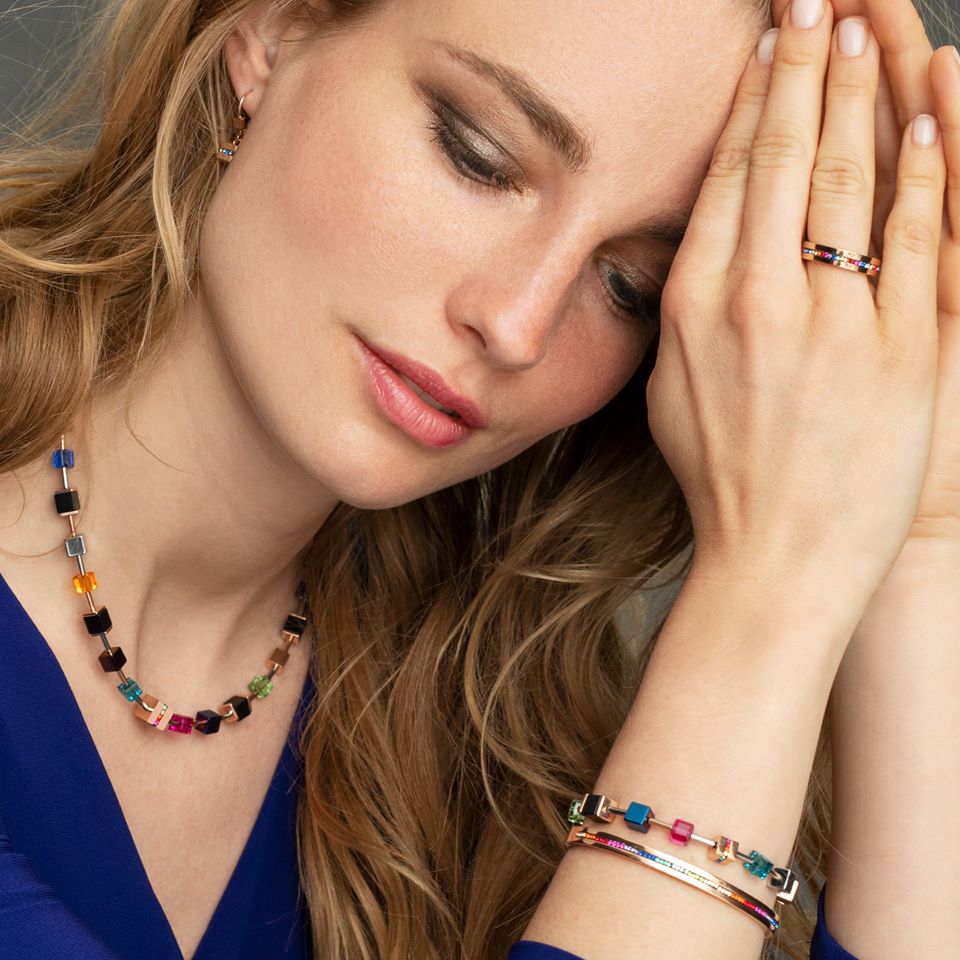 One of the many things we love about this designer jewellery collection is that it is handcrafted and uses many beautiful and natural stones that you may not have even heard of, like amazonite, chalcedony, agate, tiger's eye and carnelian.
Coeur De Lion is the perfect gift for a lover of colour or to add colour to your jewellery collection. Also check silver necklace for women.
Mix and match earrings
We've had the mismatched earring trend, we've had the versatile multi-wear earring trend. Now for the single earring trend!
The great thing about this trend is that you don't have to buy new earrings. Simply choose your favourite pair of mid to oversized earrings and wear just one!
Or if you're not that brave, stick with the mismatched earring trend and go for one large and one small as a pair. Or simply layer up if you have multiple ear piercings. We love these Infinity Hoop earrings by Swarovski for a statement look.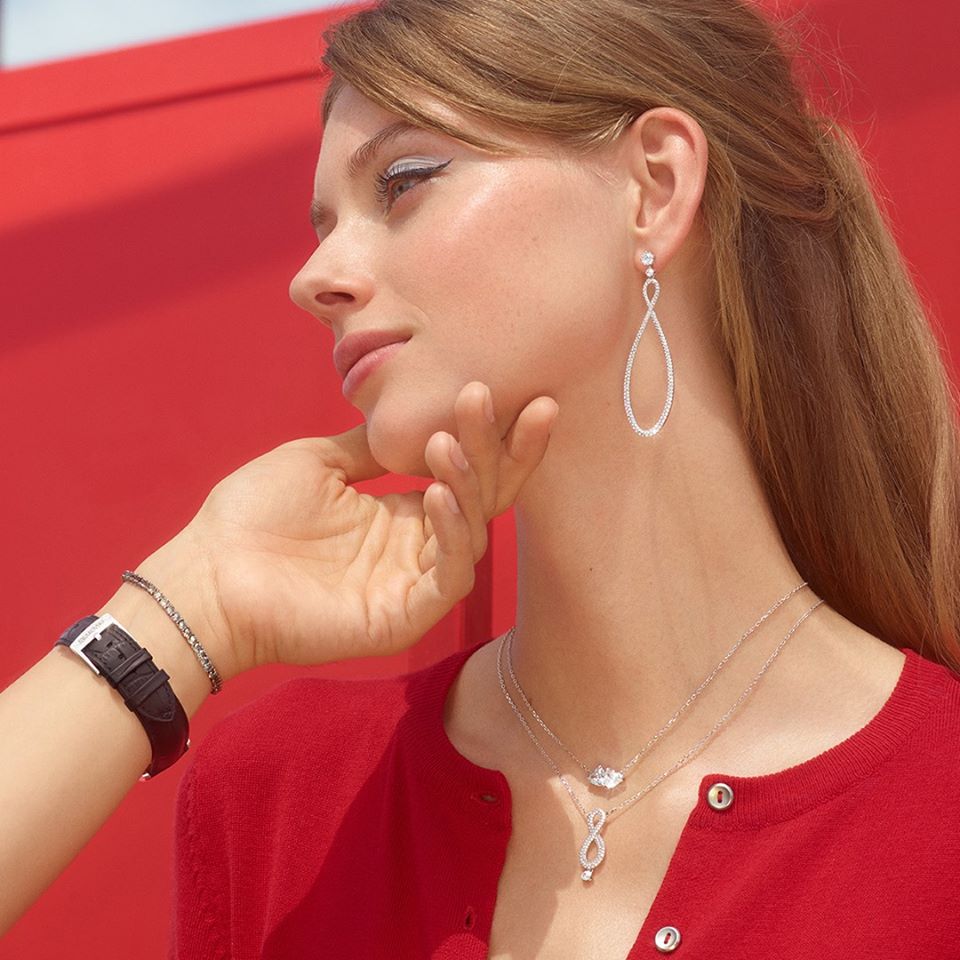 And by the way, we now offer ear piercing in store at Niche Jewellery using a sterile and gentle piercing system by Inverness Safe Pierce. So if you are contemplating committing to the trend of multiple ear piercings, come and see us for an introduction and friendly advice. Or head straight for a new piercing to show off even more lovely diamond earrings for women.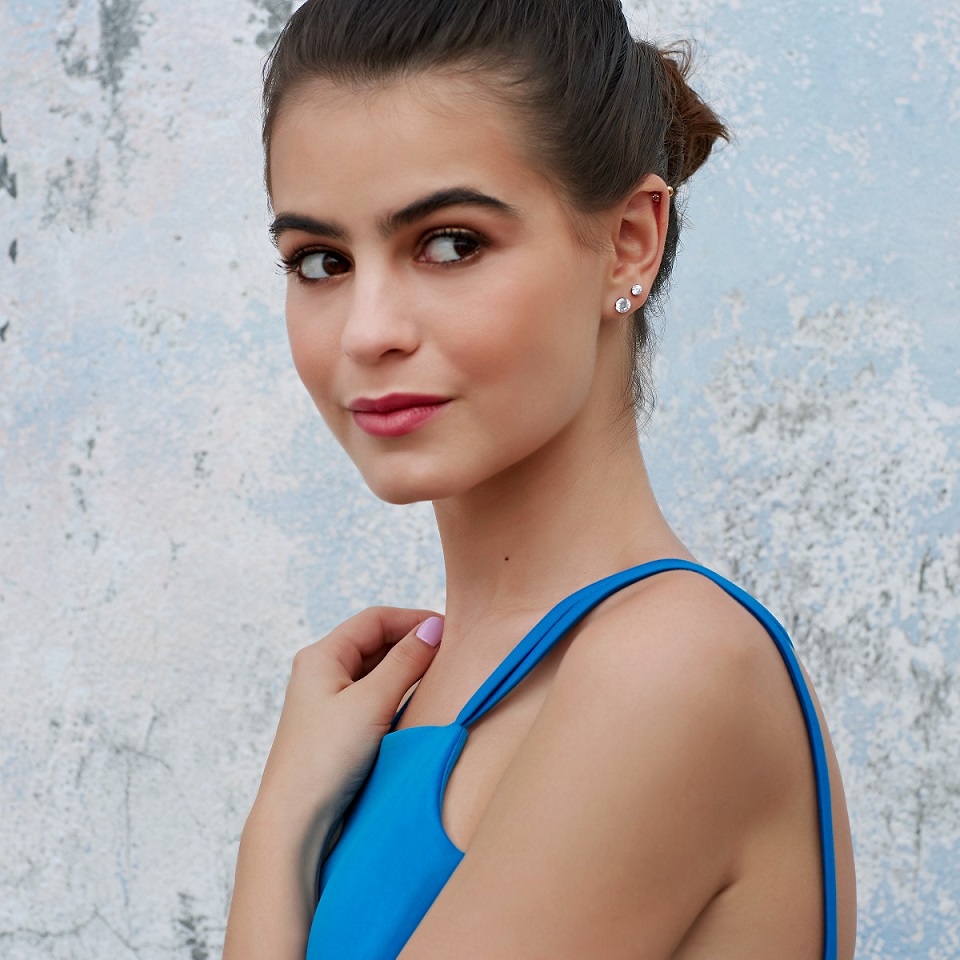 With piercings, including earrings, starting from just £25, you can afford to treat yourself this month!
Contact us in store for more details on ear piercing.
Dig out your pearls
Everyone has some pearl jewellery lurking somewhere in their collection. Or if not, raid you mum or nan's jewellery box! With permission, of course...!
'Pearls are always appropriate' - a phrase made famous by the extremely stylish Jackie Kennedy. But never more appropriate than now. The trend for pearls is back with a bang, featuring heavily on the catwalks this season.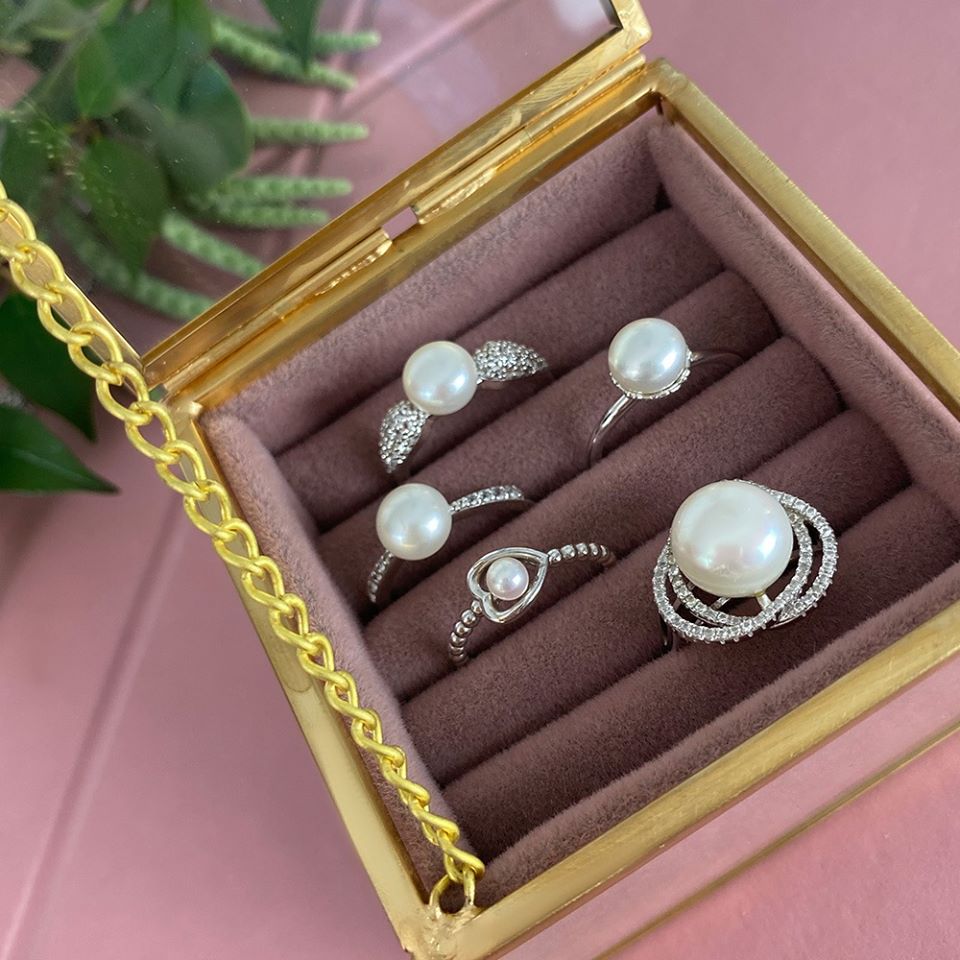 The even better news is that this classic gem is making appearances in lots of different ways. These range from single drop earrings to layered necklaces and headbands.
There's a reason for the pearls are known as 'the queen of gems and the gem of queens'. So get yours out now or add a new piece of pearl jewellery to your collection. Start mixing pearls into your day and evening jewellery wear.
And if you can't find suitable freshwater pearl pieces in your jewellery box, head to our Remix by Swarovski collection. Here you can find different strands featuring shining Swarovski pearls.
This range is so versatile that you can create bracelets, chokers, necklaces and even headbands or belts using its unique magnetic closure to combine and re-combine strands into different designs.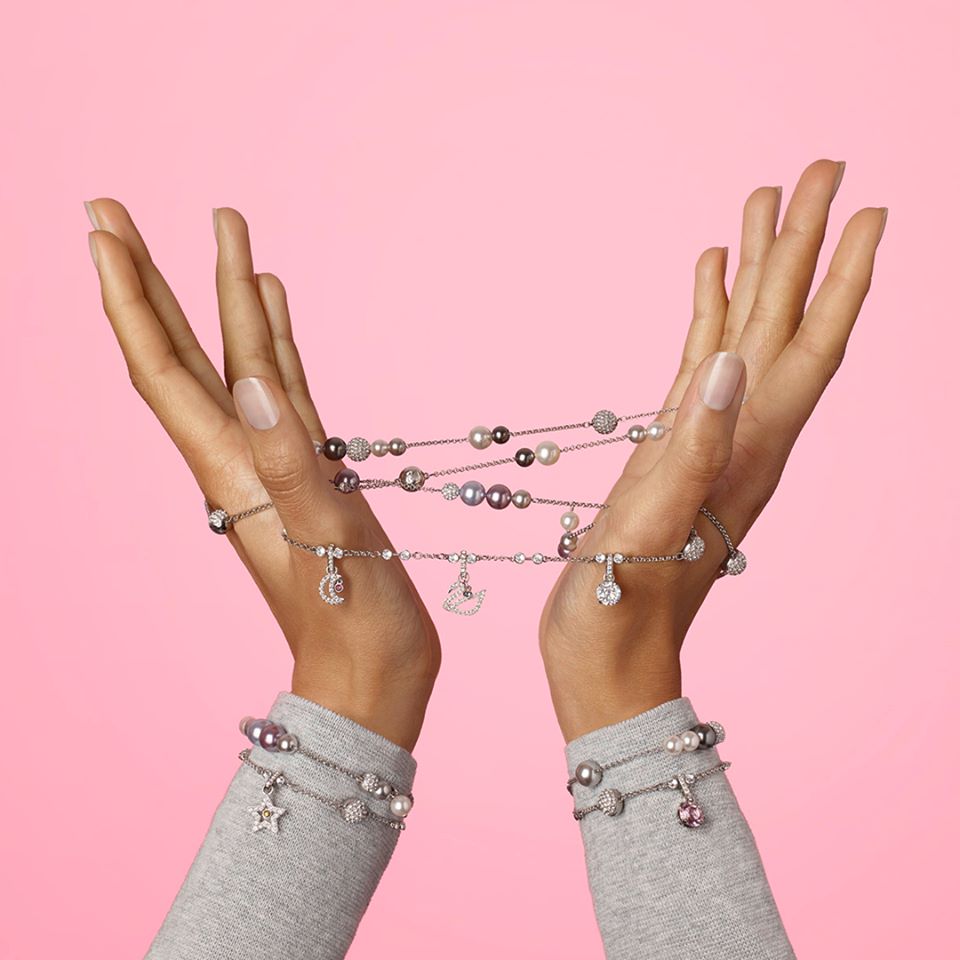 Or for more bracelet inspiration, shop charm bracelets for women.
Invest in chains
Chain link is going to be even bigger this season. Bigger links, thicker chains - but you can style it any way you like. Dainty chains will also do the job.
We especially love the paperclip chain, which has added versatility to wear alone or to clip on charms and create your own look with a single or multiple charm pendant.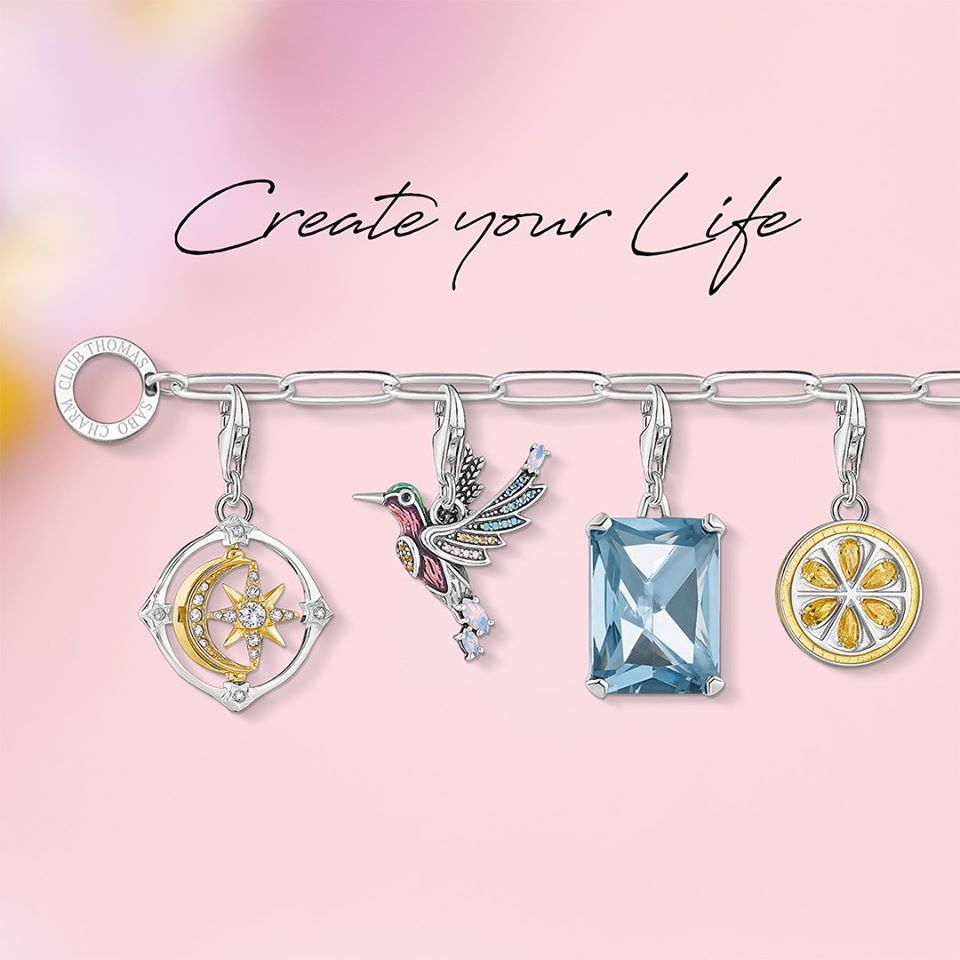 This image by Thomas Sabo says it all - create your life with charms added to a gorgeous chain link bracelet or necklace, which can also be worn stylishly on its own.
It's one of the only charm systems with a base bracelet or necklace which is stylish in its own right, and isn't created only for charms. Have it both ways! Worn here by Rita Ora, showing us how to style a Thomas Sabo chain link necklace with only a single pendant, in a layered look.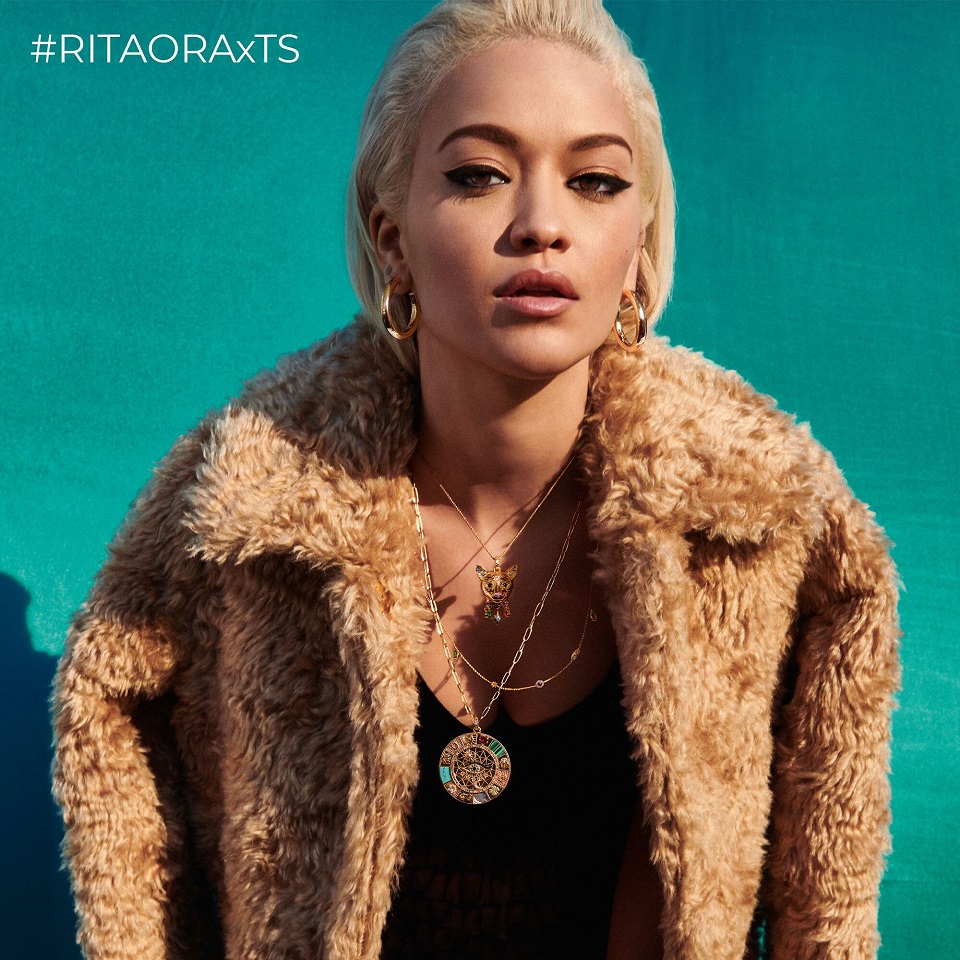 Keep hooping
Hoops are not going anywhere and are only getting bigger! We love hoop earrings for the stylish simplicity of a pair of simple gold or silver hoop earrings, right through to chunky and statement looks.
Wear them together or layer and mismatch to upscale your ear party. Any size, any style, anything goes - just keep wearing hoop earrings and you can't go wrong.
We love these new Symbolic Mandala hoop earrings by Swarovski. The trend for gold and green is nailed in these detailed coin pendant hoop earrings. Love, love, love!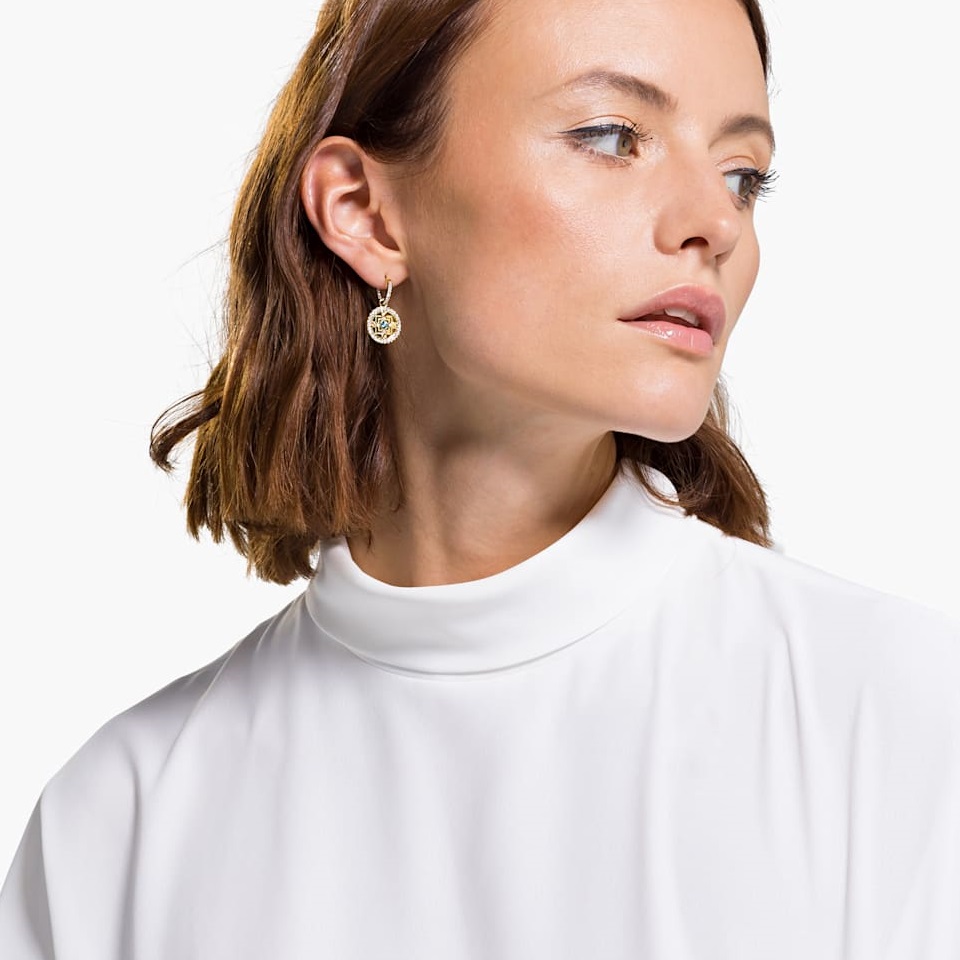 Shop all hoop earrings or take a look at gold earrings for women.
There you have it! It's easy to supercharge your jewellery collection by re-styling pieces you already have and still be on trend. Simply add a couple of key trend-led pieces that you might be missing. Make them all work together to give you a style edge, all ready for Spring 2020.
So get ahead of the crowd and bring your Spring jewellery trends to life today!