The festive season is upon us, and you may well be planning a party outfit for that special event or night out. When creating your look, don't forget that a simple change of jewellery and accessories can drastically change the style of your outfit. This gives more flexibility for re-wearing your outfit to the next big event!
This season we love the Vivienne Metallic Maxi Dress in Navy from Reiss. It goes perfectly with their Zhane Suede Strappy Wrap Sandals in Ink. With just a few different accessories and pieces of jewellery, you can change the look of this stunning dress to wear it again and again.
Navy is one of our favourite colours for this Winter, which goes beautifully with gold to create an opulent luxurious or grecian look. But equally you can wear it with silver jewellery to create an icy, wintery look. Find a silver necklace for women or other pieces in our extensive jewellery collection.
Go for gold jewellery
If you're going for gold accessories this party season, you can create a glamorous and on-trend look with gold or gold plated jewellery. Find gold earrings for women online to add style and glamour to your look.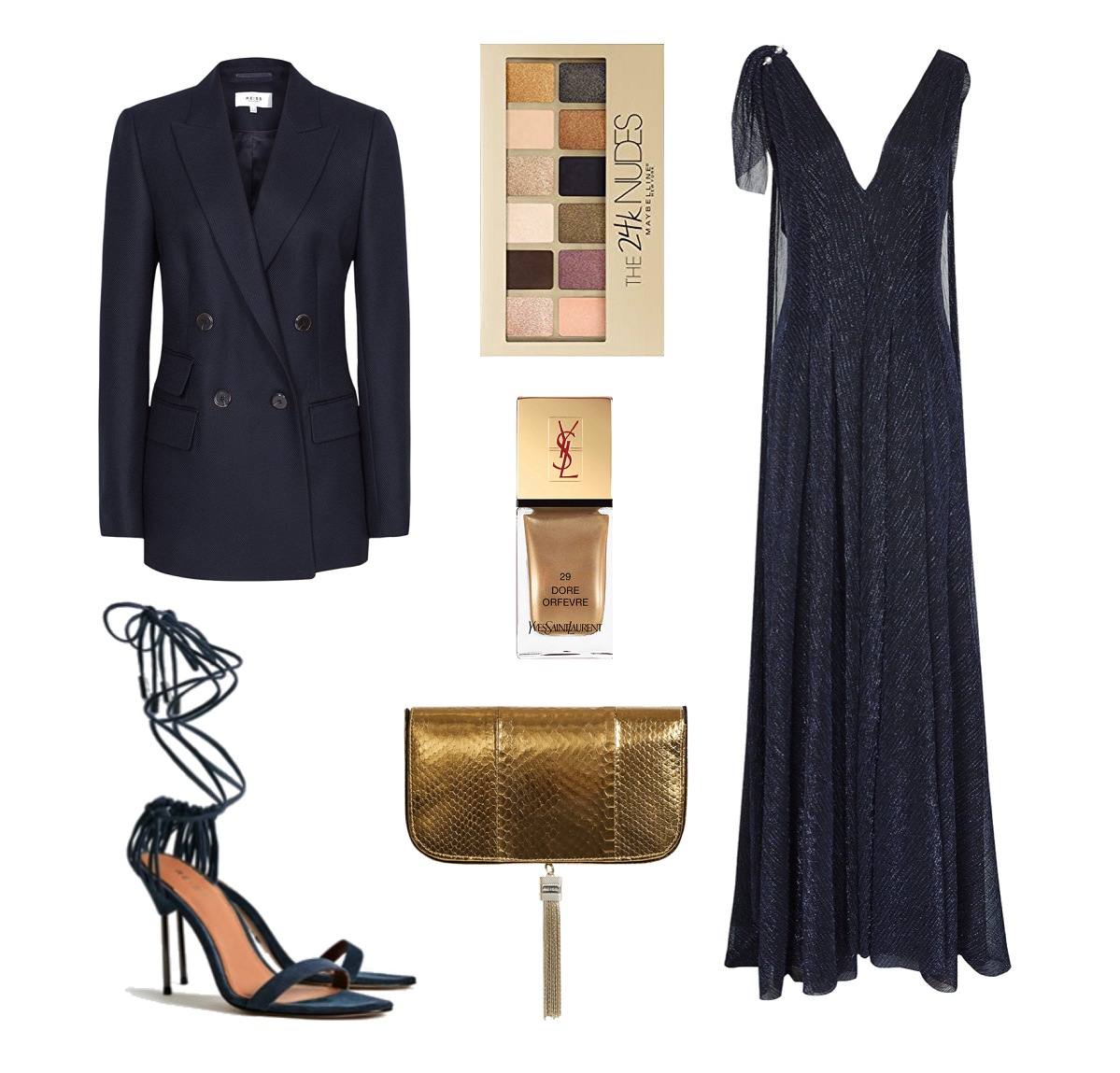 To take this outfit up a notch, we love Swarovski's Nice range with gold plating and clear Swarovski crystals. The feather motif gives a touch of glamour in a classic style. Choose a couple of pieces from the range, like a necklace and ring or earrings and bangle. And then team these with other simpler pieces of gold jewellery as desired.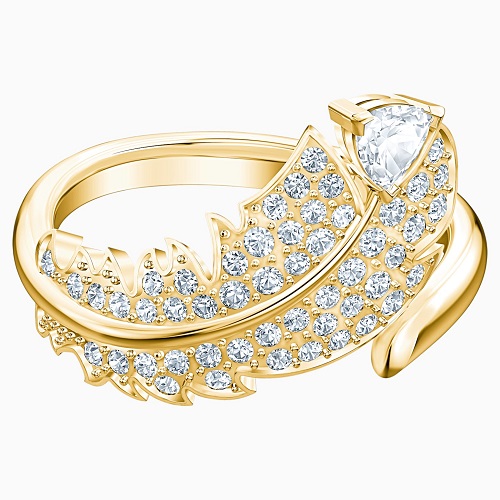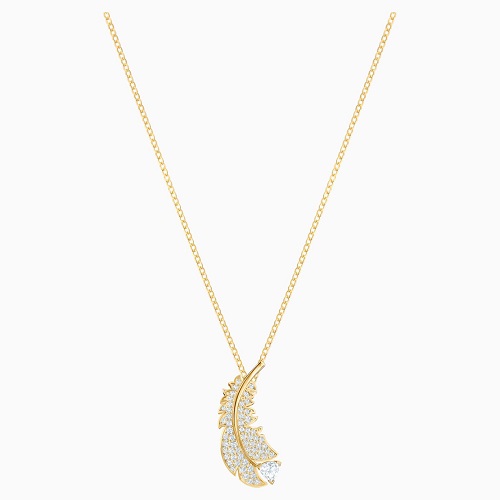 If you want to make even more of a splash with a stand-out modern look, try something like Swarovski's Tarot Magic range. Oversized and right on trend, these pieces will really add an edge to your outfit.
Sparkle with silver jewellery
If you prefer a white-hot icy look this Winter, silver also goes beautifully with this metallic dress. And silver will always be a wearable colour in your jewellery box. Simply add a silver clutch, a little silver sparkle in the form of nails and eyes, and then finish it off with some silver jewellery.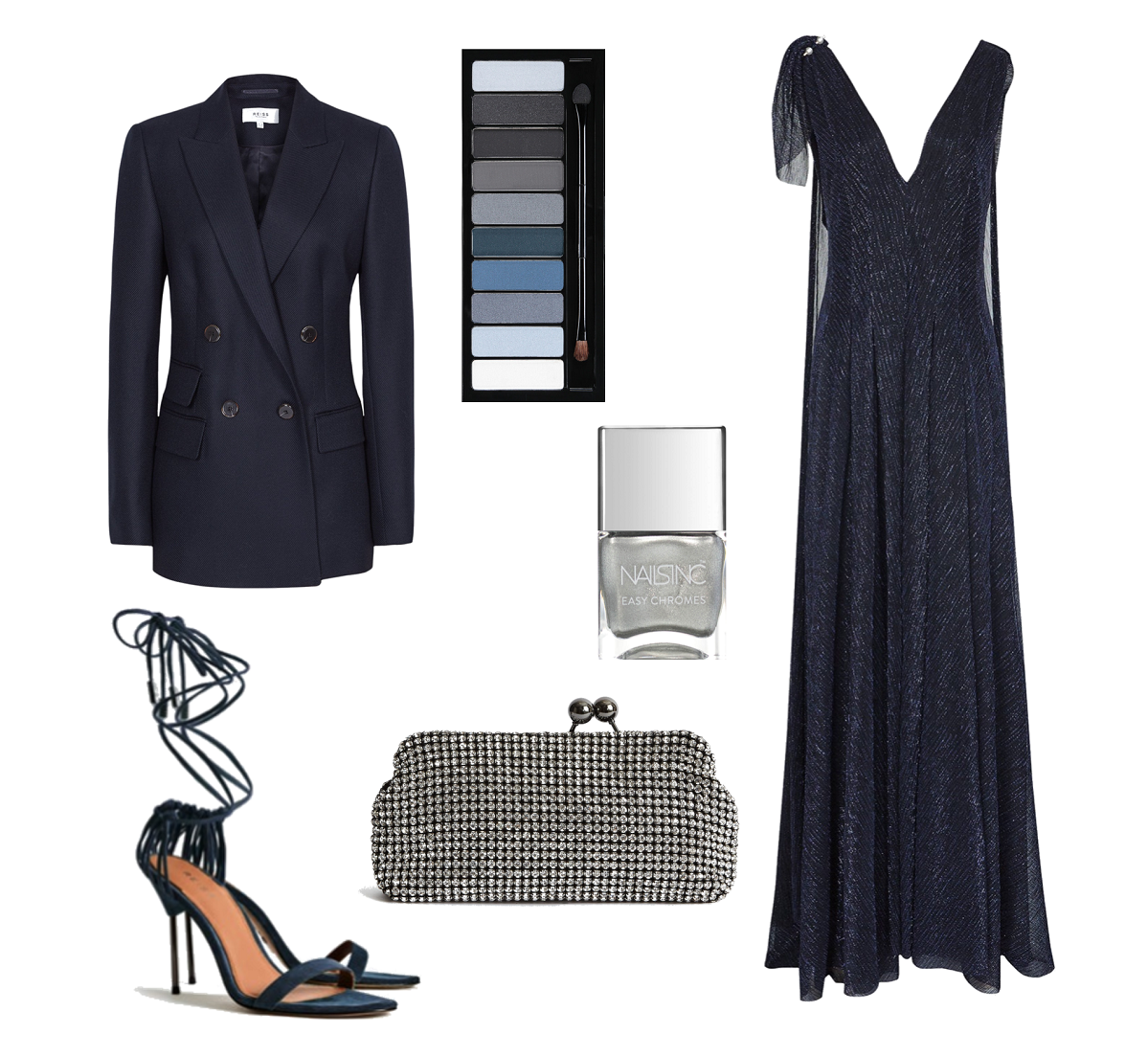 Team your navy and silver outfit with these gorgeous pieces from Thomas Sabo to add some Winter sparkle. The star earrings add a hint of Christmas and the baguette offset ring an extra hint of art deco glamour.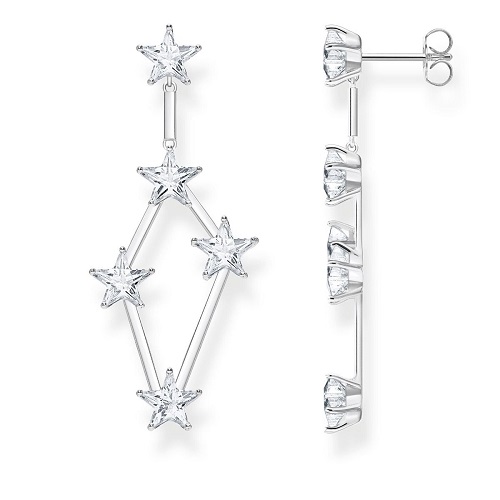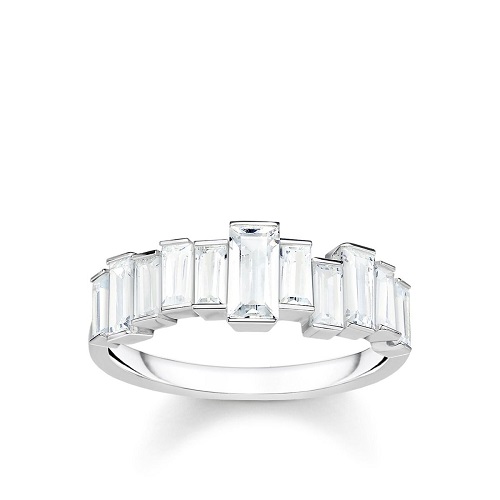 Or if you fancy a little more of a statement, go for long earrings or a collar necklace from Swarovski's Fit Collection. You can team it with a brightly coloured Power Collection bracelet for a pop of colour.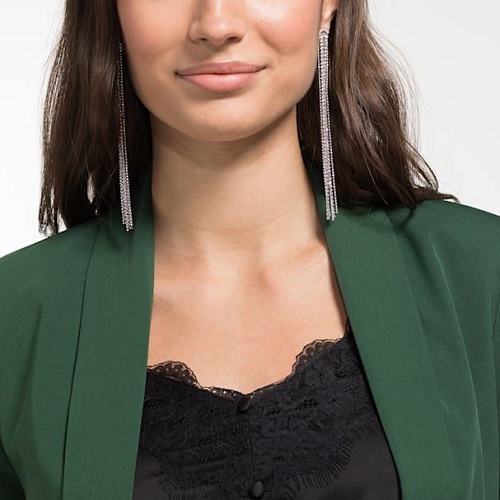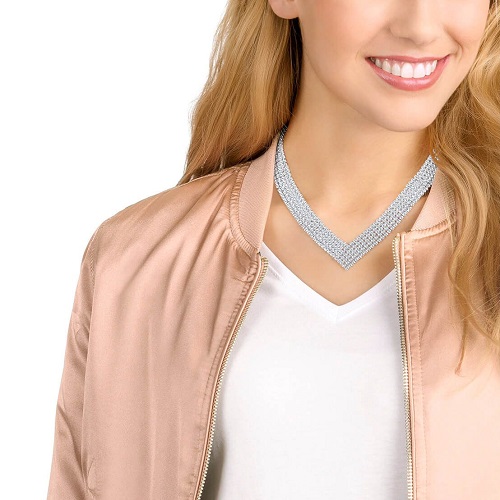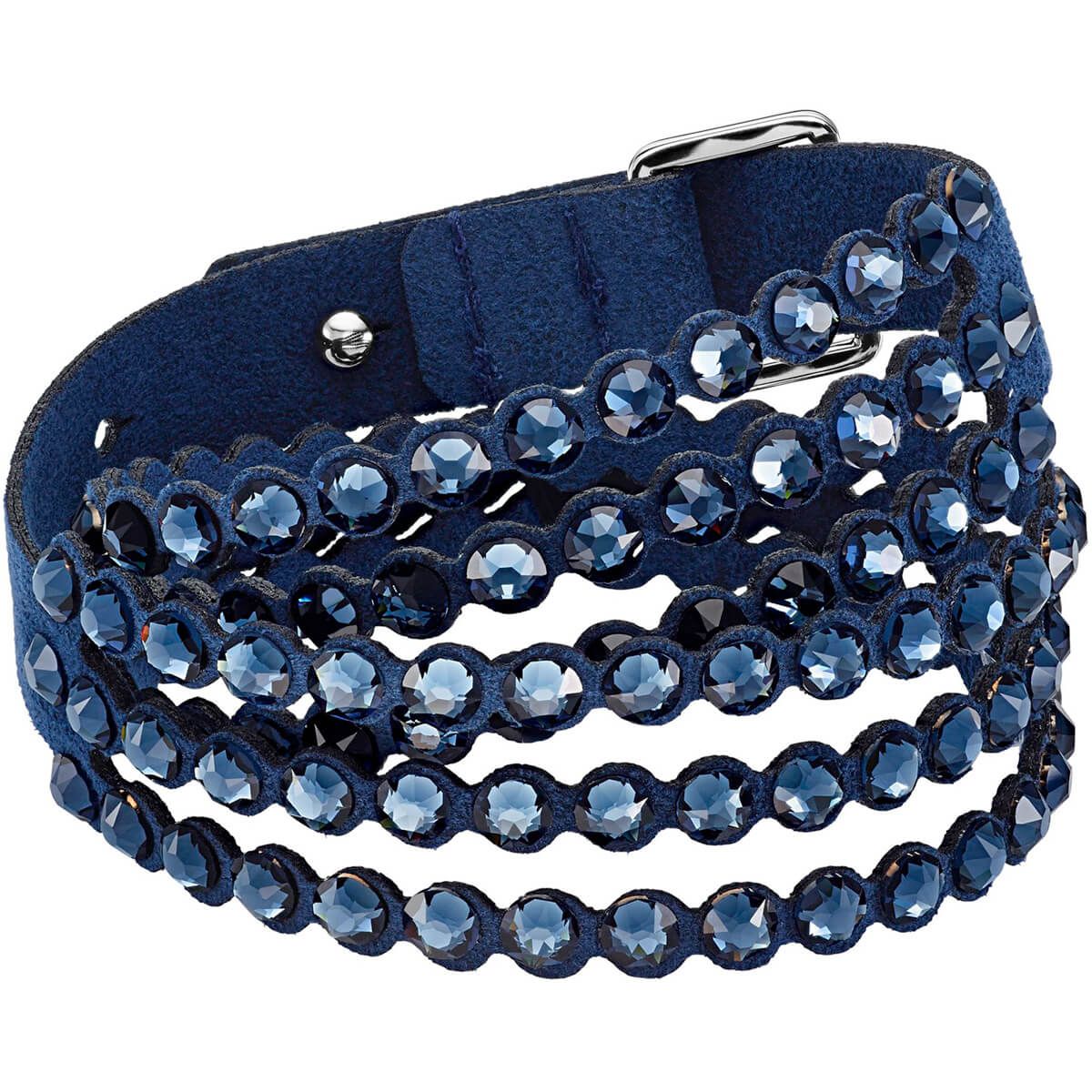 Or take a look at more designer bracelets womens
Mix it up
The other option to dress up your dress for party season is of course to go mixed metal. We really love the Stargazer Stellar two-tone range by Kit Heath.
The original silver range was released for Christmas 2019 and was so popular that Kit Heath added gold and two-tone pieces to the collection in time for AW19.
These pieces would go with either a gold or silver accessory palette, so are incredibly versatile for both every day and evening wear.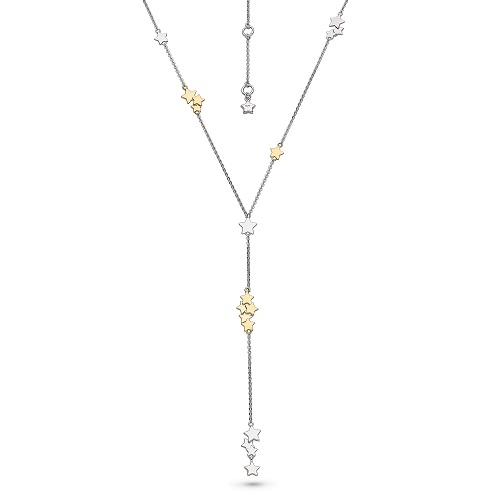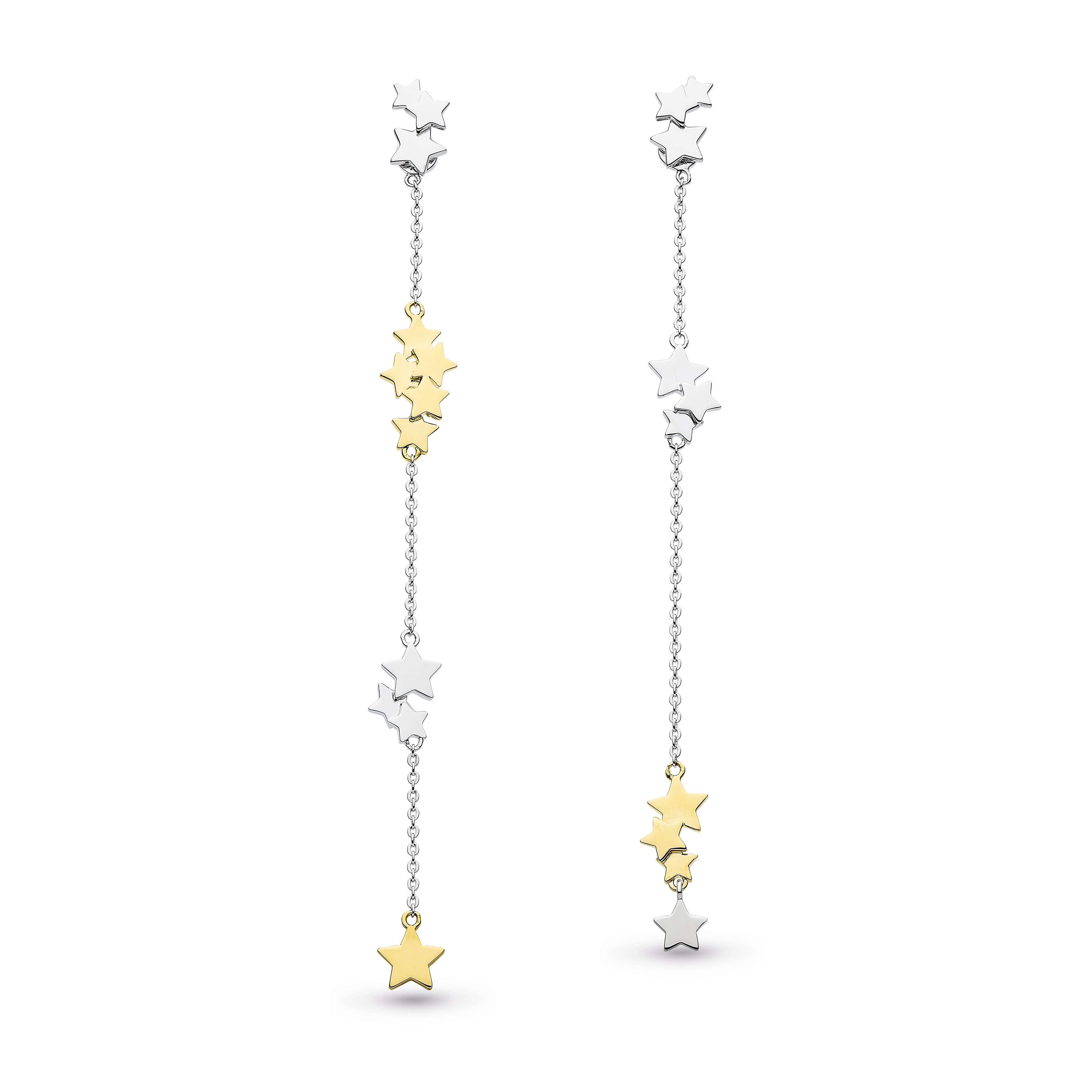 A mix of gold and silver accents look brilliant with this outfit, so take your pick.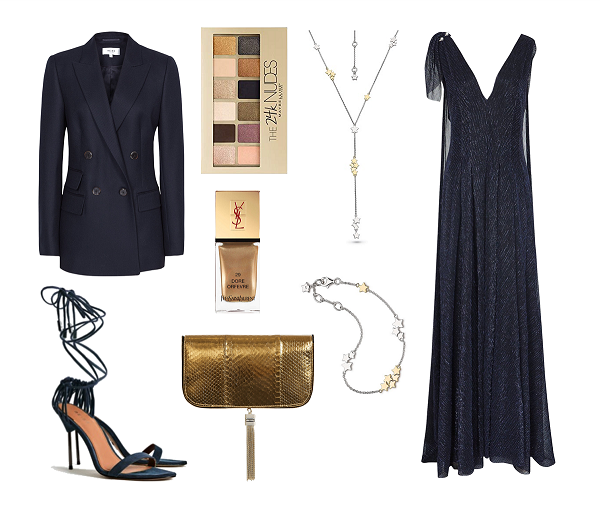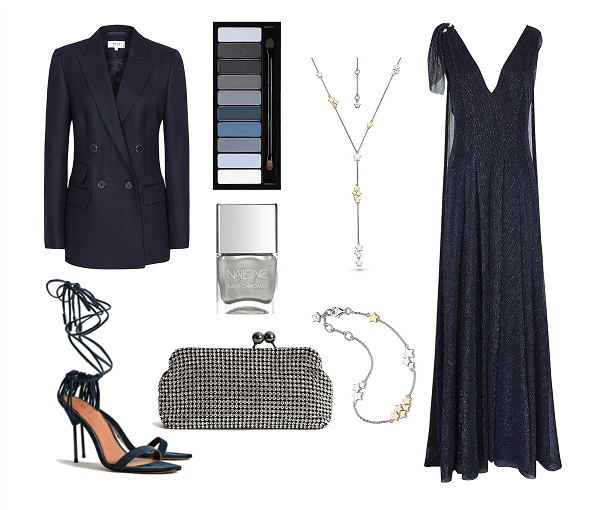 And there you have it - one outfit, five different looks using jewellery and accessories. Use them to change up your style and make the most of that party dress.
For more party style inspiration, shop our Party Time edit or browse our collection of gold and silver bracelet for women.
Enjoy party season!