Here we show you the highlights of our new jewellery online. Why? Because many of are still living under social distancing recommendations or working from home. But we still need to treat ourselves once in a while, or choose a gift for a loved one.
Finding jewellery online is the perfect way to achieve one or both of these. We are lucky that most of our wonderful jewellery brands release new designs each season. Here are our highlights from the newest jewellery available on our website for this season.
New Coeur de Lion
We've been waiting for the latest collection from Coeur De Lion, and it's here now!
The new collection doesn't disappoint! The new Coeur De Lion collection features soft colours, some tone on tone pieces, and still a whole rainbow of colour to cheer you up. One of the things we love about Coeur De Lion jewellery is exactly that - the beautiful use of colour.
Many of the colours are softer this season, like this pink and rose tone iconic GeoCUBE bracelet and matching bangle. This would make the perfect addition to a wedding guest outfit or an afternoon or early evening Summer event.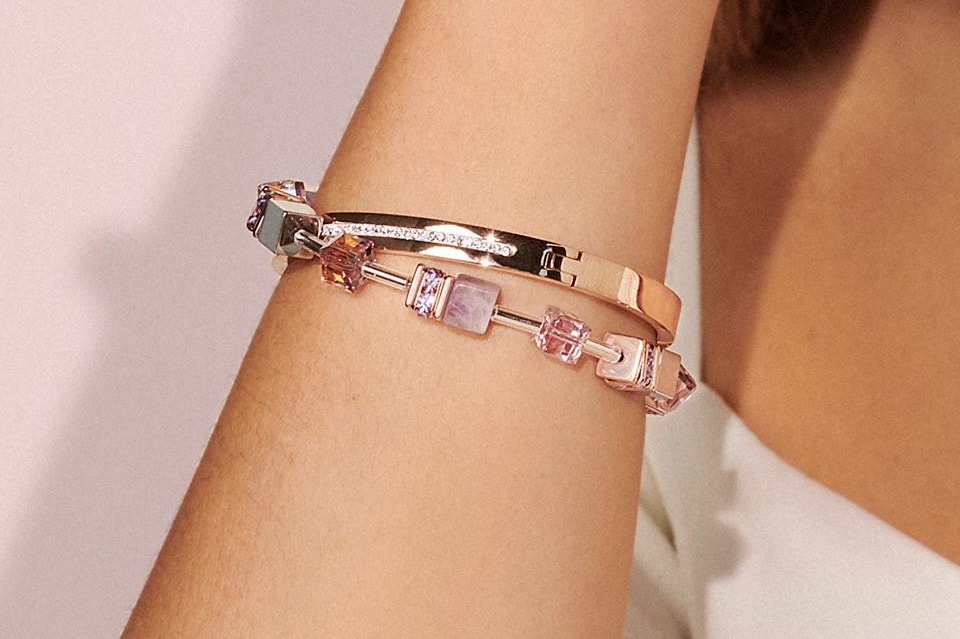 So many jewellery brands shy away from colour. But Coeur De Lion are experts in it! It's easy to say that a silver or gold piece will go with everything. But what about a jewellery piece that will make an outfit new and be the centrepiece of your look? Now that is outstanding.
We also love the fact that each piece is handmade on site in Germany, using high quality materials. These include natural stones, Swarovski Crystal, stainless steel and gold plating.
Find Coeur De Lion jewellery online
Swarovski new collection
New Swarovski is always exciting. We love to see the latest collections as soon as they come out. There are always new classic pieces that are the perfect latest jewellery for weddings, bridesmaids jewellery or gifts. Plus we usually see something interesting that is completely different. Then there are the seasonal pieces that really capture the moment.
The Swarovski new collection for this season inspires us for the warmer months that are coming. We especially love the new Swarovski Tropical collection featuring bright green Swarovski Crystal and gorgeous tropical leaves.
For everyday wear and a subtle evening look, we simply adore the shell range. Cowrie shells have been popular since last Summer and are showing no sign of slowing down. Even if you've had to cancel a holiday, you can still get a tropical feel with this gorgeous Swarovski new collection.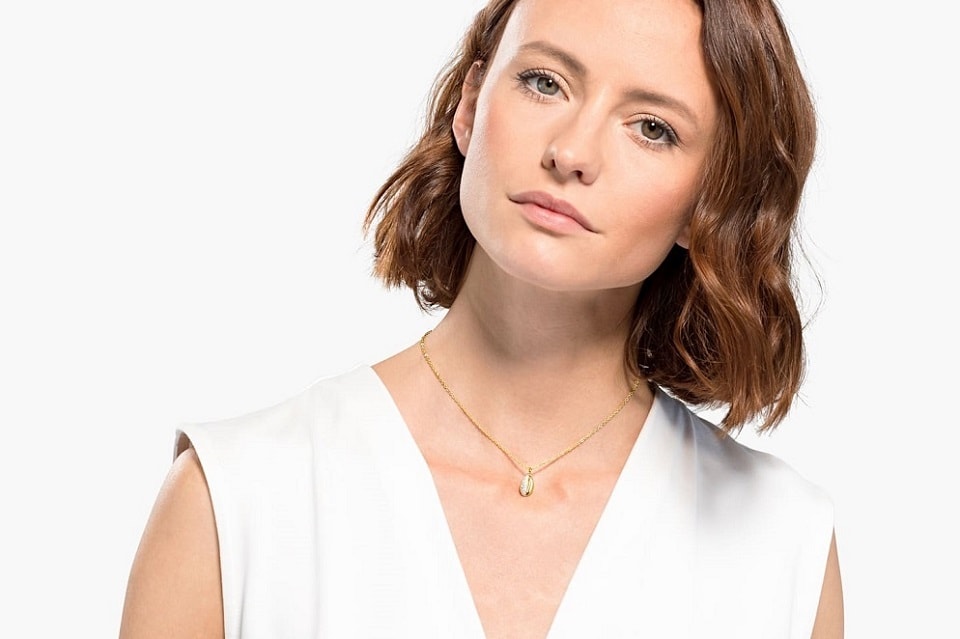 Find Swarovski jewellery, crystal and accessories online
Sif Jakobs jewellery
We think Sif Jakobs is one of the lesser discovered brilliant jewellery brands. The woman behind the brand is inspiring, and her jewellery is stunning. Her mission was to create affordable luxury jewellery.
One of our favourite newer ranges to Niche is Cetara. The shape is unusual, a subtle twist yet so striking. It's a fluid look that grabs you and is relaxing all at the same time.
The stunning bangles are one of our favourites, especially the Cetara bangle in gold with zirconia. This bangle makes a sparkly, high impact statement when you wear it alone or stack it with other bangles and bracelets.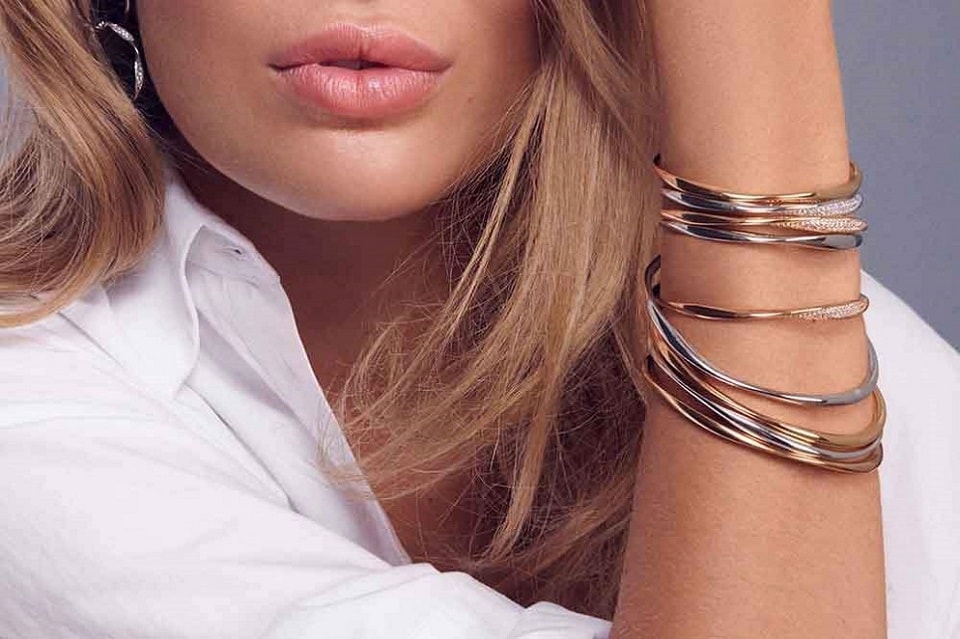 There are so many gorgeous pieces in the Cetara range. Many of them have already sold in store or on our website, but we'll be getting a new delivery in as soon as we can! Shop Sif Jakobs jewellery online to get the last few pieces before they go!
We also love the Cetara Pianura Piccolo earrings for everyday wear. They are also simply perfect for earring stacking and layering. They look fabulous here with the Piccolo Lungo earrings with stud and chain for a perfectly on-trend ear party look.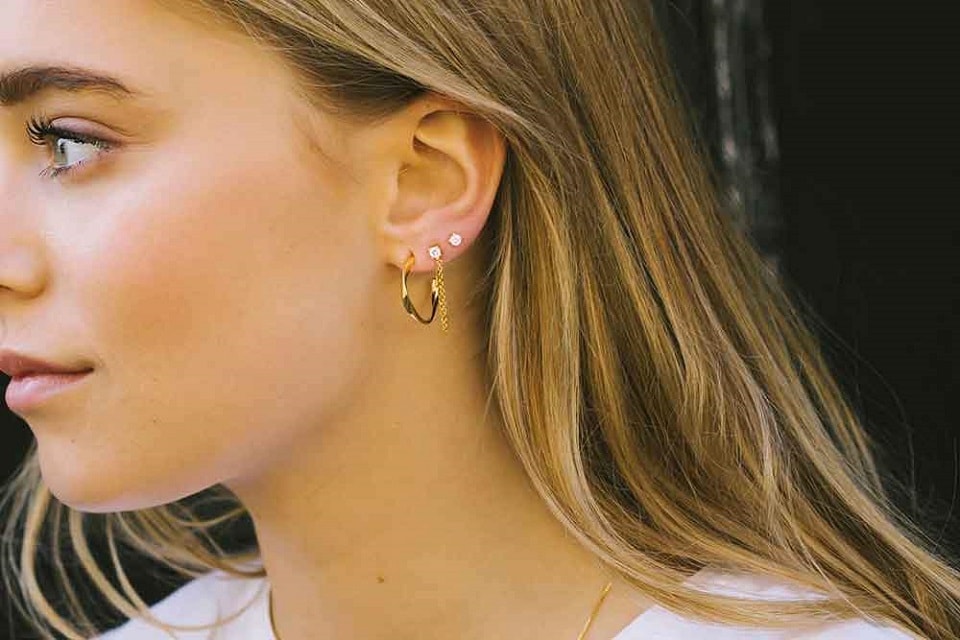 All Sif Jakobs jewellery is expertly crafted in sterling silver, with many pieces featuring high quality zirconia. Sif's designs are inspired by Italian cities and regions, with her Danish design twist and the highest quality craftsmanship.
Find Sif Jakobs jewellery online
New jewellery gifts
We've all had to completely rearrange our lives to deal with the year that is 2020. One of the good things that has come out of this time for us is our new range of affordable personalised jewellery gifts by Niche Jewellery.
Many of the items can be personalised either with a hand stamped initial. The range includes birthstone jewellery, zodiac jewellery, slider bracelets, charm bracelets and star designs.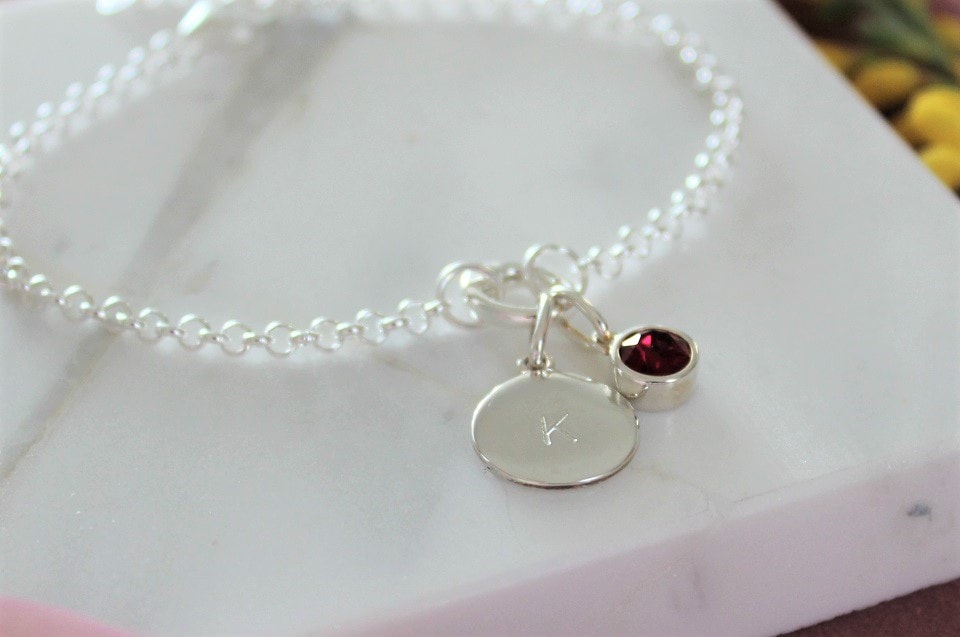 Perhaps in the past you would simply pop to your local jewellery or gift shop to choose something for a friend's birthday. That's certainly what many of our customers do at our Leigh-on-Sea store. Now that our store is temporarily closed, we want to offer beautiful and affordable jewellery online that is perfect for gifting.
All of our jewellery comes beautifully packaged with optional gift message. This new range of Niche Jewellery Gifts includes a special sentiment card on which the jewellery is arranged.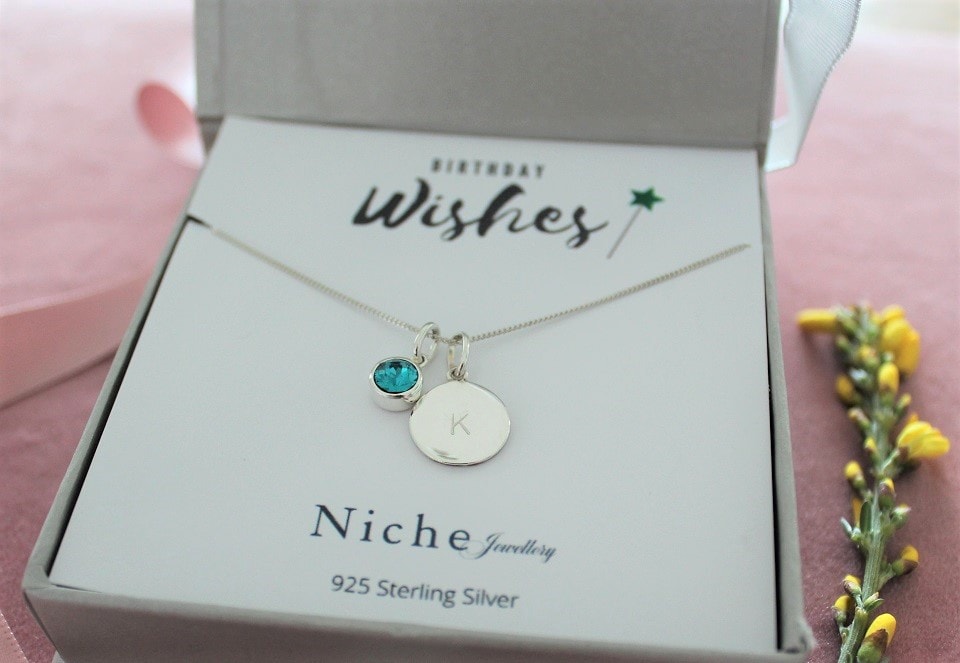 Need more inspiration? Shop all new jewellery for this season.
So there you have it - our top picks of new jewellery. Of course we have a large selection of jewellery online, both new and existing lines. So whether it's a seasonal or an a classic piece, support an independent business and find your perfect jewellery gifts here.
Niche Jewellery online
At the time of writing in May 2020, our Leigh-on-Sea independent jewellery shop is temporarily closed due to COVID-19. But we are still very much open online where you can shop jewellery 24/7.
We are safely and hygienically dispatching orders every weekday. Our small, family-run team can operate in a safe and contained way without large warehouses. Yet we have a beautiful selection of all kinds of jewellery, crystal, accessories and gifts to choose from.
In these challenging and unpredictable times, we very much appreciate your support. We hope we can cheer people up with something bright or sparkling, or help you send the perfect gift. You can choose a free gift message which will be printed especially for your recipient and included with your gift.
If you send the item to a different address to your billing address, the invoice won't be included, but you will still receive an electronic invoice to your nominated email address. Or, just send yourself a gift - we're all working hard to pull together in this difficult time, so why not treat yourself to some new jewellery online?
Get Charm Bracelet for women online.
Stay safe x