Summer is the time to host an ear party, and invite some new earrings! And if you are considering a new ear piercing, now is the time.
Style gorgeous stud earrings, hoop earrings and ear cuffs for an on-trend stacked earring look. Whether you have one or more ear piercings, you can make a statement with gorgeous earrings.
Here are our top tips on how to style your earrings this season.
Hoop earrings with a twist
Hoop earrings are a continued strong trend. Each season new hoop earring styles come to the forefront of earring trends. Hoops are showing no sign of slowing down in popularity.
Wear hoops alone or stacked with different sizes. Try frontal hoop earrings like Sif Jakobs' Valiano Due Earrings in gold plating with white zirconia.
Or hoops with a 'twist' that can be worn in different ways, like Swarovski's Stone Pierced Earring Set that is so versatile with its different style opportunities.
But sometimes stunningly simple is the ticket. Some of our favourite hoops this season are sleek and minimalist, like these Ania Haie Luxe hoop earrings.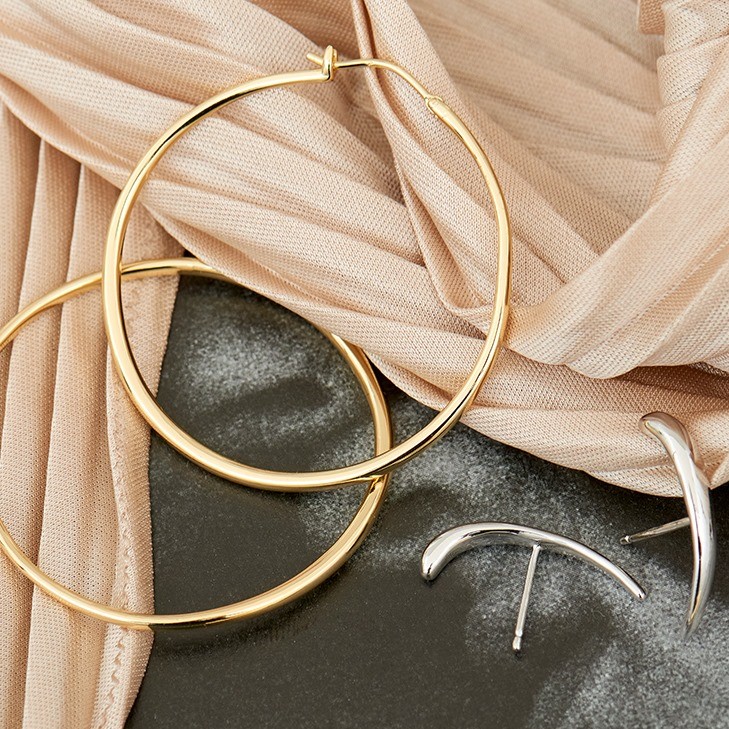 Crafted from Sterling Silver with 14ct yellow gold plating, these earrings are a modern classic. The gold finish and tapered style add a touch of luxury. Simple but effective, these earrings will ad luxe style to any outfit.
Need more inspiration? Shop our hoop earring collection. Or if you are not quite sure which style you'd like, browse our full range of earrings for women.
Second ear piercing
If you want a second (or third, fourth or fifth!) piercing, now is the time! Summer is the season for adding a boho touch to your look with extra ear piercings. There are endless style opportunities with an extra piercing. Try different sizes and shapes of stud earrings to create your look.
We are now able to offer ear piercing in store once again, so come and see us if you are thinking of a new ear piercing. We use the innovative Inverness Safe Pierce system, which is both gentle and sterile.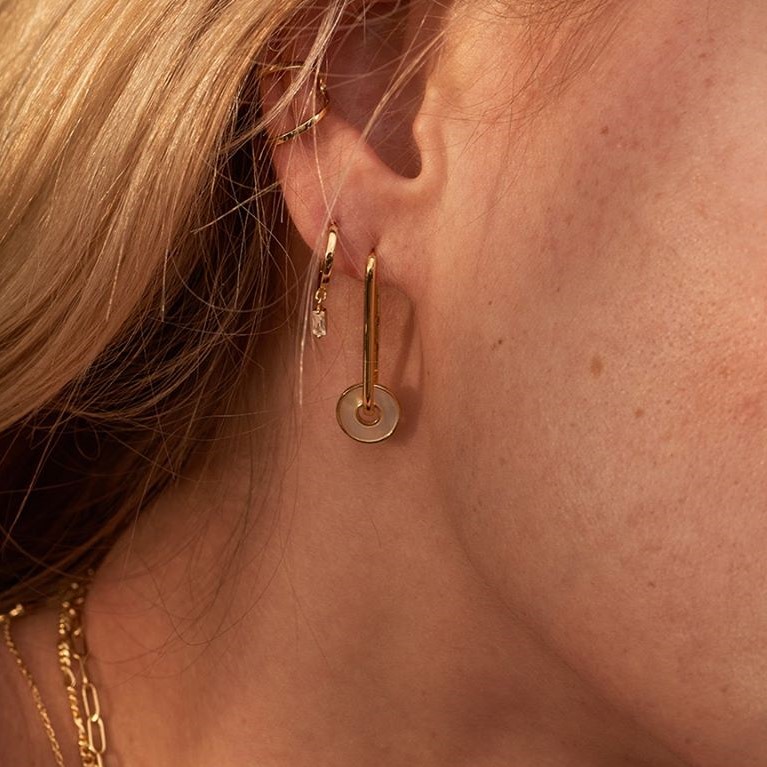 The earrings come straight from a sealed, sterile cartridge. The backs are sharp to minimise pain, and are locked with a screw cap to keep them in place until you can change then. The piercing is done with a hand pressure operated device - no spring loaded 'gun'.
We love this method of ear piercing, and our customers do too! If you're looking for ear piercing Leigh-on-Sea, we are located in the heart of the Broadway and you can drop in for more information or to get your piercing done!
Stylish stud earrings
If you want an on-trend earring stack, different sizes and textures of stud earrings makes the perfect combination. Plain metal or different stones also make a great contrast.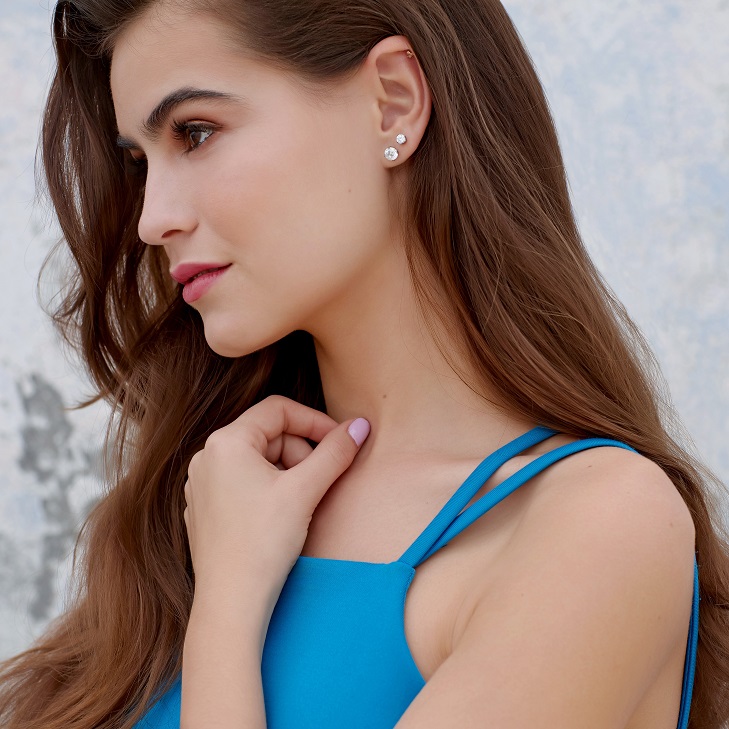 But don't be afraid to mix stud earrings with other earring styles. It's definitely a case of the more, the merrier at your ear party! Ania Haie has a fantastic range of affordable stud earrings as well as on-trend designer earrings to mix and match.
Shop stud earrings for women online.
Cartilage ear piercing
If you're not sure about a second earlobe piercing, why not consider a cartilage piercing? A little more subtle, a piercing nearer the top of the ear gives a youthful but subtle look.
This type of piercing works well with smaller studs or very fine, small hoops. But do remember that healing is usually slower with this type of piercing, so you'll need to be patient.
Ear cuffs
If you're not sure about another piercing, ear cuffs are a great way to add an edge to your earring style. An ear cuff can be worn without a piercing, in the middle or upper part of the ear.
Ear cuffs are also a great way to experiment with your style, especially if you're not sure whether to commit to that extra ear piercing!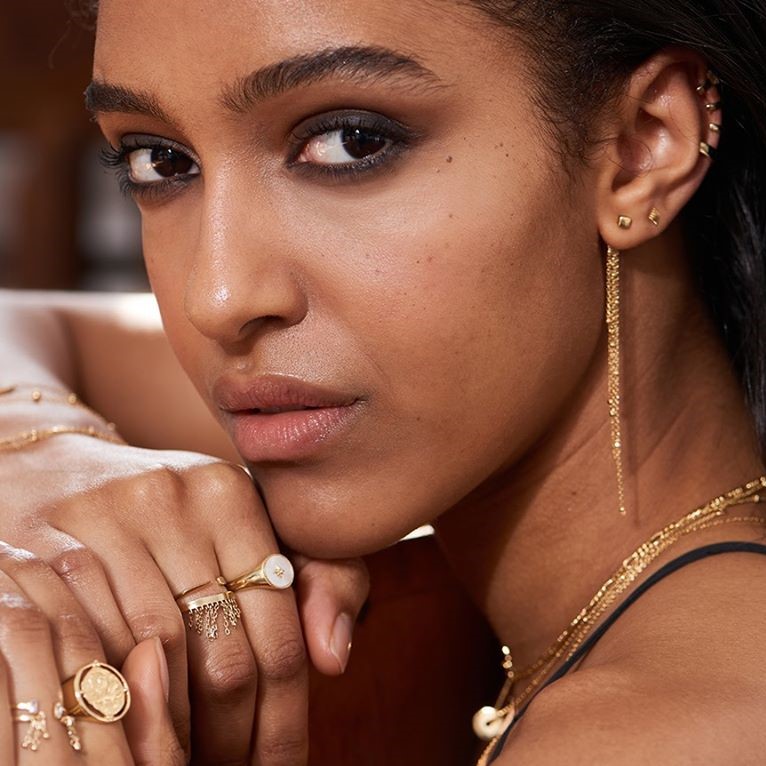 Get an on-trend multi-piercing look without the hassle of extra piercings. Ania Haie ear cuffs are the perfect solution! The Ania Haie Glow Crawler Cuff is perfect because it gives the illusion of 4 ear cuffs/earrings in one!
Children's ear piercing
The way our Inverness piercing system works means it is perfect for kids. The beginning of the Summer is a great time for children to get their ears pierced.
The first pair of earrings need to stay in for around 6 weeks, so the school holidays are the best time. Schools are very careful about ensuring children remove earrings for sport, swimming and other physical activities.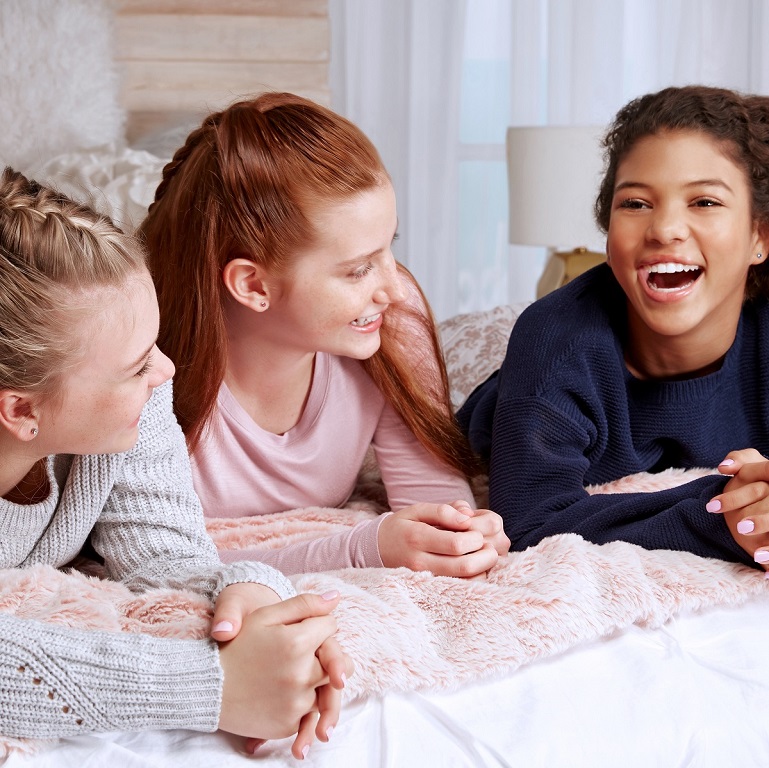 So the Summer gives the best length of healing time before they need to take the earrings out regularly.
Once again, our Inverness safe pierce system is brilliant for children because it is both gentle and sterile. Find out more about the Inverness system on their Facebook page. Or simply drop into our Leigh-on-Sea store for more information or to get your children's ears pierced!
Earring gifts
The great thing about earrings is that you can never have too many! Earrings can also be a very affordable style of jewellery. And for these reasons they also make a fantastic gift.
Birthstone earrings are a thoughtful choice, but any stud earrings will be a welcome addition to her collection. Gold earrings, silver earrings or rose gold earrings are all popular choices for earring gifts.
Earrings are a great way to add style and interest to an outfit, and for that reason it's great to have a collection of different options. That's why new earrings will always be a welcome gift, no matter how many pairs she already has!
Need more inspiration? Take a look at our full collection of earrings for women.
And why not head over to our Pinterest board on Stacking Earring Style for lots more ideas.
Or for even more gift ideas, get inspired with our gift finder. Jewellery is a wonderful symbol of friendship and love, and a great way to show you care through thoughtful gifts.
If you'd like to find out more about ear piercing Leigh-on-Sea, simply contact us for more information or drop into our Niche Jewellery.
Happy ear piercing and earring shopping! Stay safe x
Shop for our latest Sif Jakobs Collection.