This year Mothering Sunday falls on 22nd March 2020. Mother's Day is the perfect time to show your appreciation. Whether it's your Mum, Aunt, Nan or a mother figure, find the best Mother's Day gift ideas here.
How did Mother's Day come about?
Mothering Sunday and Mother's Day fall on the same day in the United Kingdom, although historically they are different. Mothering Sunday dates back hundreds of years in the UK, when returned to their home or 'mother' church or cathedral once a year.
Today Mothering Sunday is still celebrated in churches, but the meaning has shifted. Today it is about acknowledging and thanking God for the love and care of mothers and making them feel special. So we are here to help you with Mother's Day gift ideas 2020.
Mother's Day is a day that we can show extra appreciation and gratitude to the women in our lives. These are the women who care for us and provide guidance and support in our lives.
With a few weeks to choose the perfect gift, here are our tips on top 5 Mother's Day gift ideas. These gifts for Mum will not only show your appreciation for everything she does, but will take her jewellery style up a notch.
Here are our top 5 mother's day gift ideas:
Floral fancy
Fresh flowers are beautiful but sadly they don't last. A floral motif in the form of bracelets for women, a silver necklace for women, or a pair of floral earrings for women is the perfect floral tribute. Yet it will stay fresh for years to come as a reminder of your appreciation.
A new design from Swarovski is the Eternal range just, inspired by the natural beauty of daisies which symbolise purity, motherhood and new beginnings.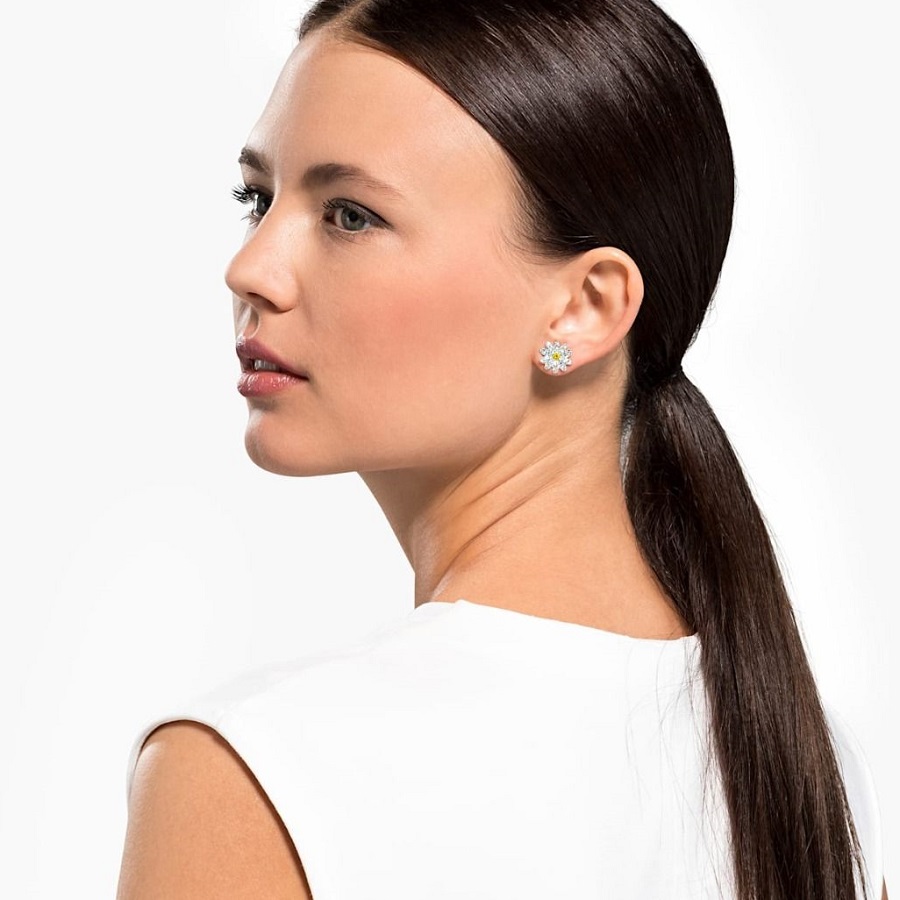 These beautiful Swarovski Eternal Flower Daisy Stud Earrings showcase the daisy motif in stunning detail. The delicate petals are covered in white Swarovski crystals, surrounding the prong-set yellow crystal in the centre.
These earrings or any piece from Swarovski's new Eternal range will help show your Mum how much she means. This is a great Mother's Day gift idea to show your love.
Rose perfection
As another of the best Mother's Day gift ideas, rose gold has been hugely popular for the past few years, both in jewellery and accessories. For the perfect contemporary look, help your Mum to mix up her 925 Sterling silver with the 18ct rose gold plated silver hand-threaded Frankie's bracelet.
One of Annie's classic and timeless bracelets, it looks stunning on its own or when stacked with other bracelets. A subtle and feminine statement, it will go with so many outfits and be a true sign of your appreciation this Mother's Day. This is another great Mother's Day gift idea.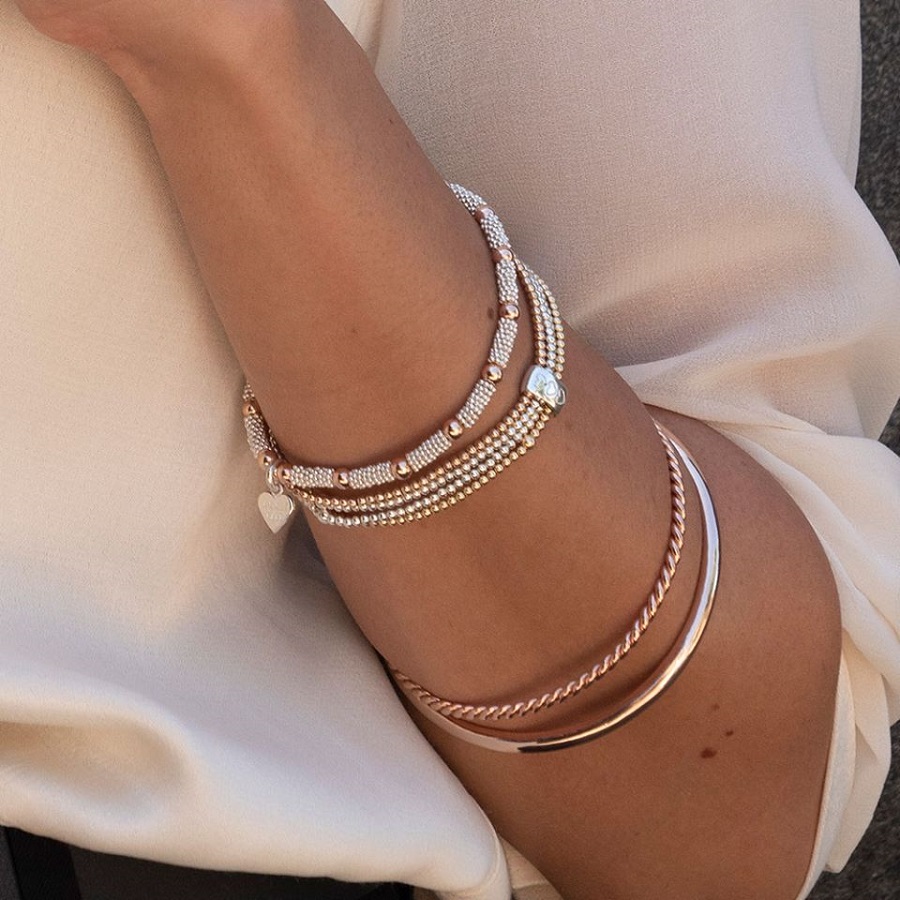 What we love about Annie's designs is that she creates them by hand with quality jewellery elastic here in the UK. As a result, they are so easy to wear. There are two sizes, with the 17cm or small to medium fitting most wrists, or the 19cm for a more generous fit.
A hint of rose gold adds a pretty and feminine colour palette to her jewellery collection. Rose gold exudes luxury yet matches in seamlessly with so many colour palettes. With so many rose gold jewellery designs available in our online jewellery collection, there is something to suit every Mum and plenty of inspiration for the best Mother's Day gifts 2020.
Nerves of steel
Is your Mum the kind of person with nerves of steel who can help you weather the storm? This necklace for women by Coeur De Lion is handcrafted from Stainless Steel. Hardwearing and beautiful with a high shine, Stainless Steel is an unsung hero in quality fashion jewellery and another of the great Mother's Day gift ideas.
Stainless steel is hypoallergenic in addition to its other benefits, so why not give the gift of a Coeur De Lion design this Mother's Day? This brand also features the iconic GeoCUBE range, which is a signature of Carola Eckrodt's fantastic range of designs in an array of colours and textures.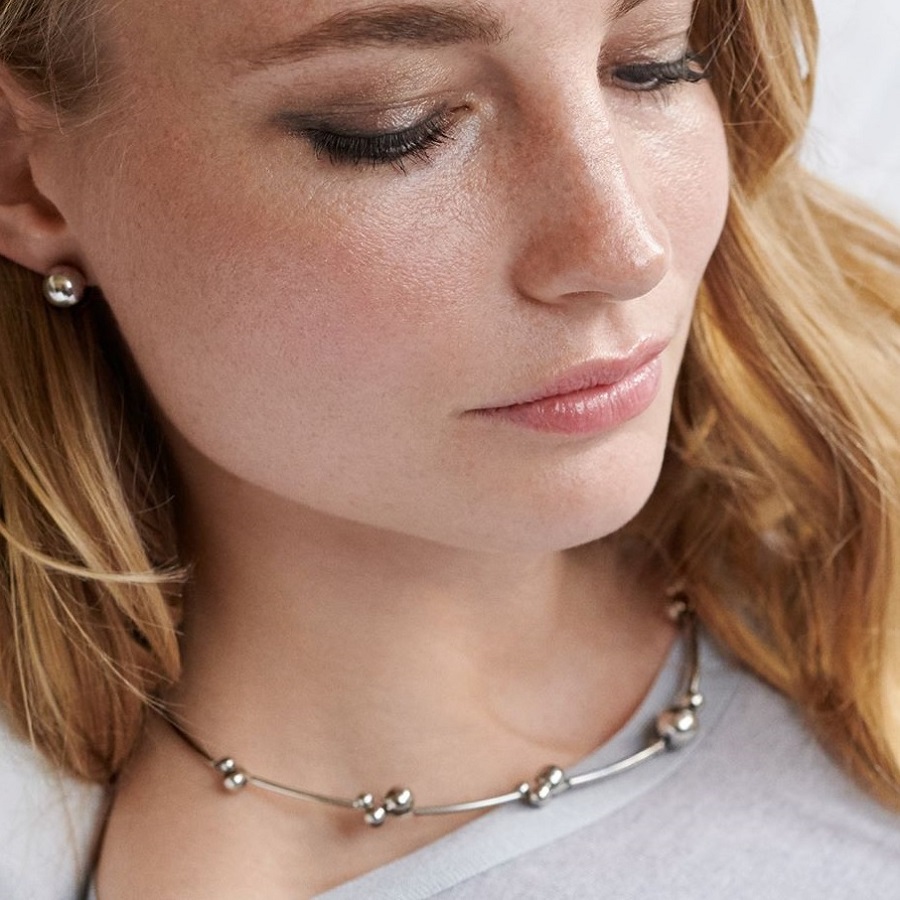 But what is great about this particular Coeur De Lion Silver Coloured Necklace design is that it will go with literally anything, yet stands alone as an eye-catching design that will enhance any outfit.
For a brighter statement piece, try the GeoCUBE and other designs from Coeur De Lion for Mother's Day gift ideas.
Summer escape
What your Mum may well need this time of year is a sunny escape, as we head out of a rainy Winter. Let's face it, who wouldn't love that?
But if you can't afford to send her on the holiday of her dreams to a tropical location, why not channel the seaside? A piece from Swarovksi's new Nautilus range is perfect. This is the best Mother's Day gift idea for a Mum who loves the sun and sea.
With this stunning silver necklace for women featuring two nautilus shell-shaped elements embellished with white and blue crystals, she can add a maritime flair and mood to her look.
They are accompanied by a white Crystal Pearl for timeless appeal. This rhodium-plated piece of jewellery goes perfectly with classic or monochrome outfits, adding a summery mood to her Spring wardrobe.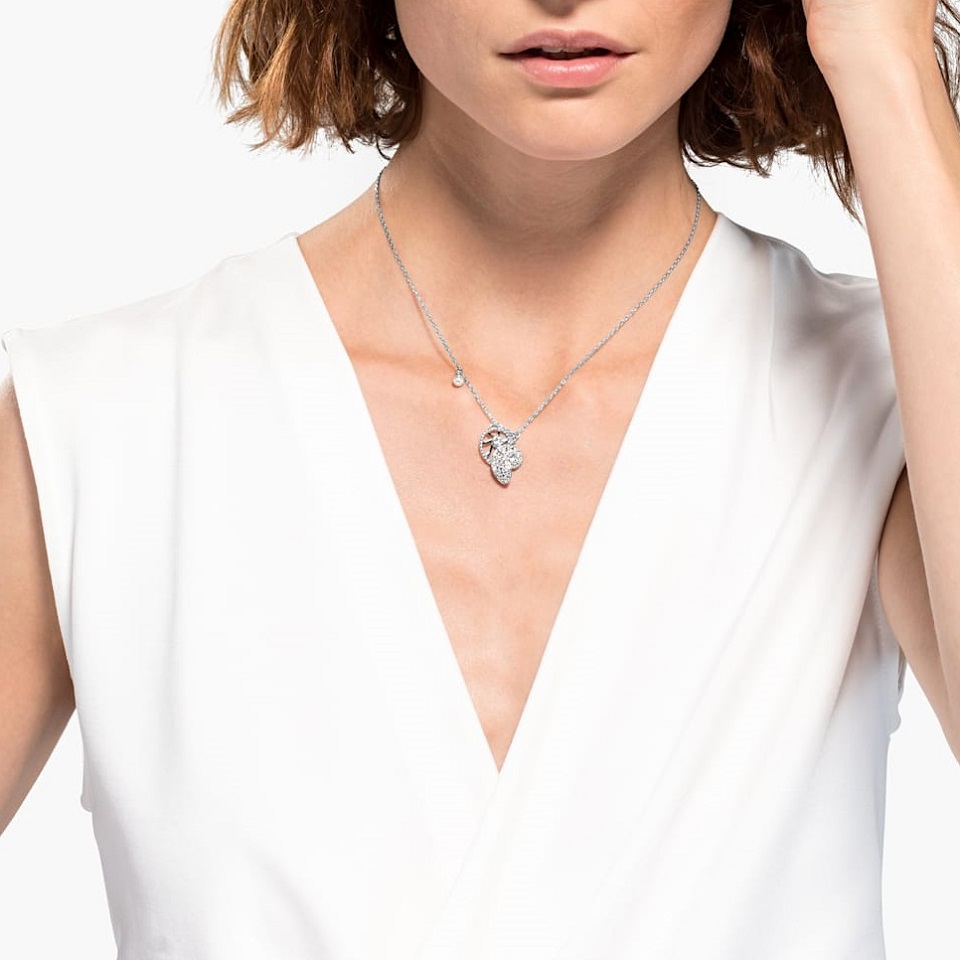 Other pieces in this range feature different shell motifs and on-trend yellow gold plating for a warm, summery look.
Pearl perfection
Pearls are always appropriate, as famously said by Jackie Kennedy. From Audrey Hepburn to Jackie herself, elegant women wear pearls. A pearl is said to symbolise purity, generosity, integrity, and loyalty of its wearer.
Freshwater pearl is the perfect stone for jewellery gifting this Mother's Day. And with the trend for yellow gold growing stronger by the day, this Viva Pendant makes a delightful Mother's Day treat. Its combination of 18ct yellow gold plated sterling silver with a single freshwater pearl creates a modern classic.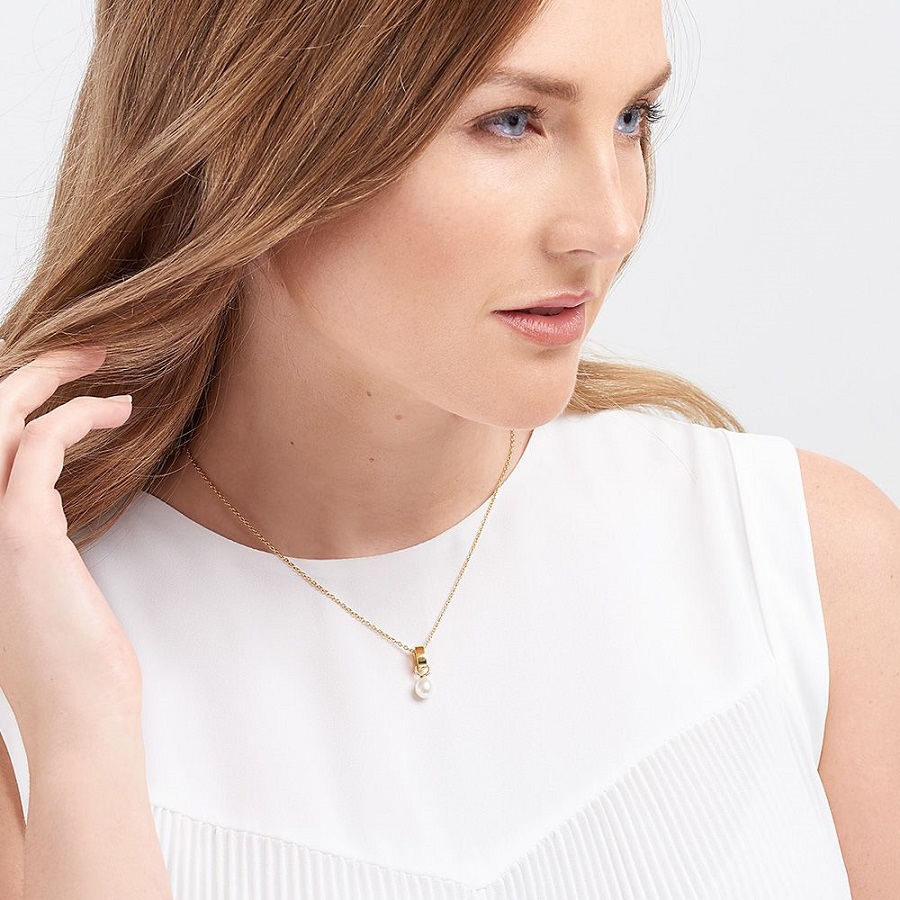 This particular range is inspired by Jersey Pearl's passion for simple, authentic design. Viva is a minimalist masterpiece featuring clean, sculptured lines set with a single Freshwater pearl. It effortlessly redefines day-to-evening style when worn solo or stacked. This is one of the most beautiful Mother's Day gift ideas 2020.
Thoughtful gifting: Get Mother's Day gift ideas
For any Mum or mother figure, a Mother's Day gift is just a small but significant way to show how much she means. You can never have too much jewellery. And a new piece will be a welcome addition to her jewellery collection that will remind her of you each time she wears it.
So why not give her a token of your appreciation that will last much longer than chocolates or flowers!
For even more inspiration, browse our Mother's Day gift ideas for 2020.
Shop these and more inspiring jewellery ideas online and get free standard UK delivery and a free gift message if sending directly to Mum. Or for friendly help and advice call or drop into our Leigh-on-Sea store.