Whether you are heading back to work further afield or staying local, a Swarovski phone case is your number one accessory this season.
Swarovski accessories add sparkle and glamour to an otherwise ordinary day. Write with a Swarovski pen to make it smoother and more fun. Or adorn your smartphone with a Swarovski phone case gives a luxury look and feel.
Here we show you our favourites among the latest Swarovski phone cases and other accessories.
Tropical Swarovski phone case
One of our favourite new ranges from Swarovski is the Tropical collection. The jewellery and accessories in this collection are inspired by Summer and birds of paradise. This theme is perfect if you've had to cancel a Summer holiday or a dreaming of the tropics!
We love this mix of deep colours and Summer leaf motifs to protect and add a tropical chic look to your smartphone. It comes in different sizes for different phone models. This pattern is bright and on-trend with its tropical leaves.
The jewellery in Swarovski's Tropical range features the gorgeous tropical leaf, flowers and parrot designs. Get tropical and stylish with a combination of jewellery and a smartphone case from this range.
Style it with... these beautiful pierced earring studs from Swarovski's Tropical collection. These earrings showcase a flower pendant motif in pink and white gradient crystals. The crystals create an on-trend ombre effect. Oozing feminine charm, these Swarovski earrings make the ideal pairing.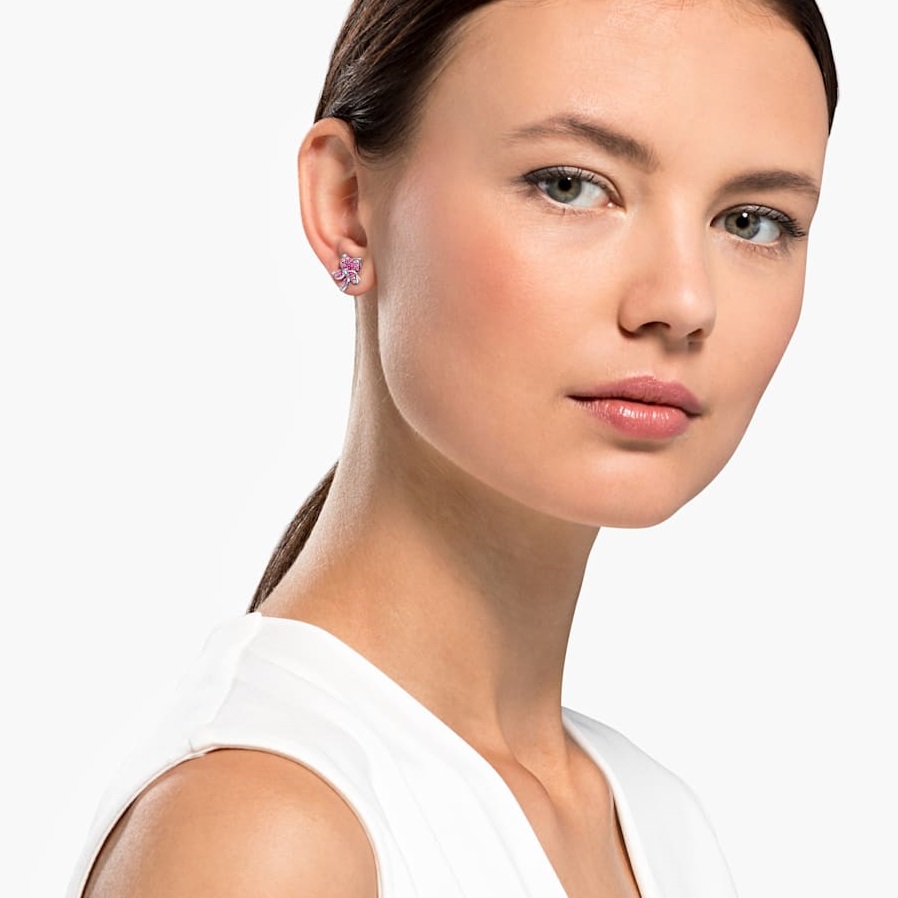 Shop Swarovski's Tropical collection
Go for gold
Gold is back in a big way for jewellery. Always popular for wedding rings and traditional jewellery, it's also the new look for modern, layered jewellery looks. We love that you can easily mix and match with other metal finishes.
Add another layer of gold with your accessories. This Swarovski phone case is adorned with gold coloured Swarovski crystals that gleam and sparkle from every angle. Invisible bumpers inside the case add an extra layer of protection for your phone.
This Swarovski phone case teams well with pieces from any Swarovski jewellery collection in their luxurious gold tone finish.
Style it with... this gorgeous gold Swarovski Y necklace, another piece from the Tropical collection. With its sparkling crystal accents and leaf motifs, pairing this necklace with the gold phone case will definitely bring your style up a level or two!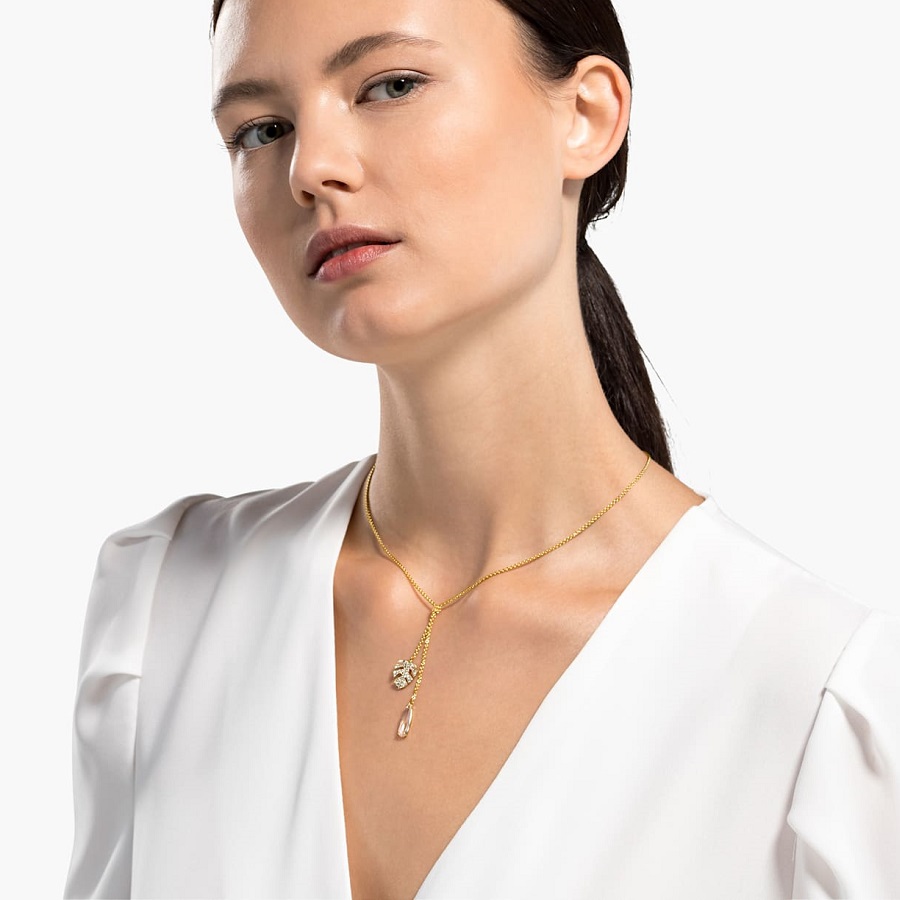 Shop Swarovski gold jewellery and accessories
Geometric phone case style
If you love silver-grey and geometric designs, this Swarovski phone case is for you. It features a modern graphic design with triangular spaces, decorated with sparkling Swarovski crystals. Not to mention the extra protection it adds to your phone!
This phone case is also an affordable design, and makes the perfect gift for a lover of sparkle. The colour goes with anything and will give your phone case a life from the everyday.
Team with silver toned jewellery for a cool and classic look that works day and night, any day of the week. You just can't go wrong with silver. It's still the most popular jewellery colour, and is beautiful yet versatile.
One of the things we love about Swarovski is the high quality finishes that won't tarnish. The silver toned jewellery is plated in rhodium for long lasting shine and easy maintenance.
Style it with... this beautiful Subtle bracelet in white Swarovski crystal and rhodium plating, from the same range. The toggle on this Swarovski bracelet makes it super easy to put on and easy to adjust.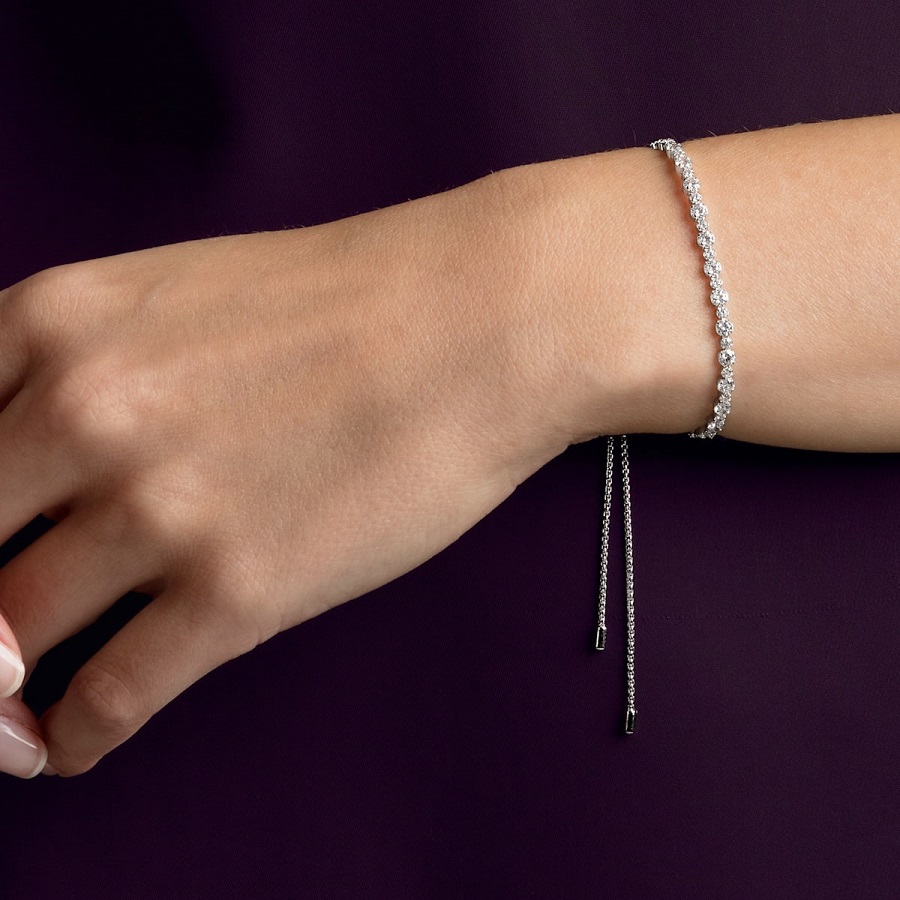 Shop all Swarovski phone cases
We heart Swarovski
If you're a romantic, this Crystalgram phone case is for you or makes one of the best gifts for loved ones. Its magenta and rose colour scheme contrasts with large heart picked out in deep pink Swarovski crystals.
This Swarovski phone case is playful yet romantic. If you want to add a pop of colour to your life and lift your mood, this one's for you.
It goes perfectly with any pink Swarovski jewellery. Like the Swarovski One collection which also features hearts and pink tones.
Style it with... this Swarovski One Set in dark pink / red and rhodium plating. A heart can symbolise so many things, and this set represents great value as well.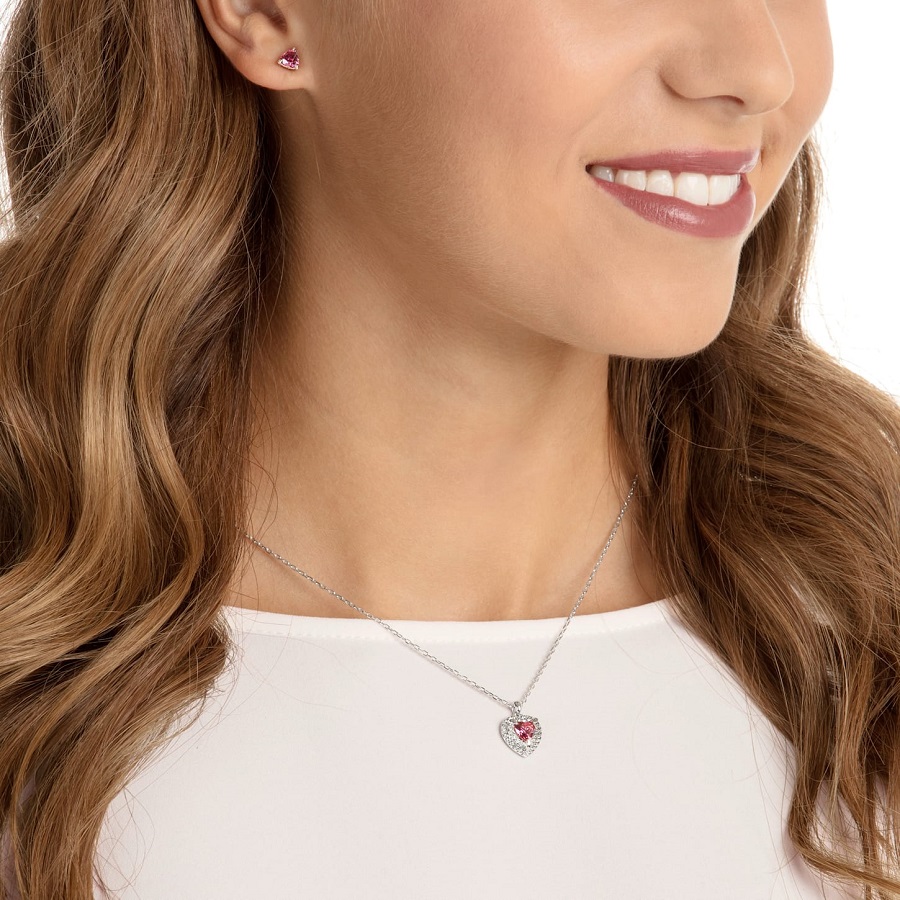 Shop pink Swarovski jewellery and accessories
Other accessories
If you are looking for everyday sparkle but a Swarovski phone case isn't quite the right gift, consider a Swarovski pen. We love the feeling of writing with a smooth ballpoint pen that is also sparkling with hundreds of Swarovski crystals.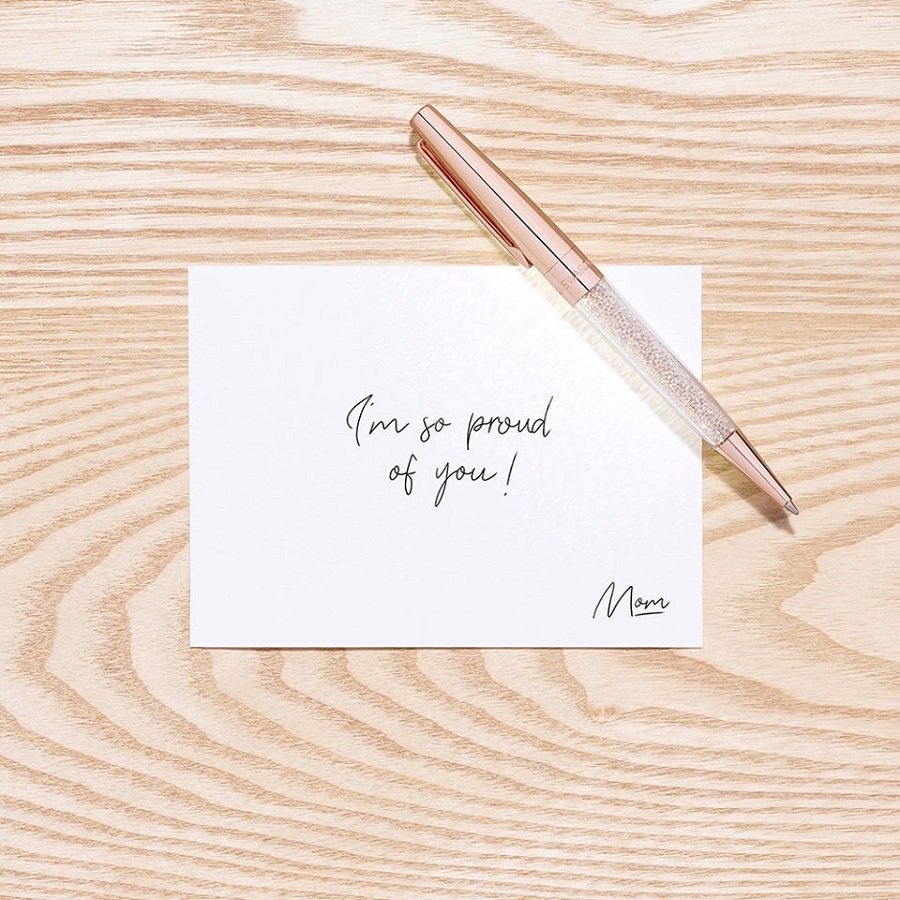 It makes the act of writing a letter or note so much more special and purposeful. But it can also add a little sparkle to those mundane tasks like writing a shopping list! So why not add a little luxury to your day with some Swarovski accessories.
Swarovski pens also make a wonderful gift. It's something they wouldn't always buy for themselves, but is a lovely surprise.
Style it with... any Swarovski jewellery or accessories! The pens are a standalone and standout accessory that you won't be without once you have one. And with our free gift message and Swarovski's iconic blue packaging, you can send gifts straight to friends with these affordable but sparkling accessories.
Get some sparkle
Swarovski phone cases and Swarovski pens both add glamour and sparkle to your day. They also make wonderful gifts, as they are often a special treat that might be considered as 'non-essential'. These special items that people wouldn't always buy for themselves make the best gifts.
Whether it's a birthday, thank you gift or just to show someone how much they mean, Swarovski says it all. That's why one of their most popular hashtags where you can find more inspiration is #sparkdelight. That's exactly what a Swarovski gift does! We love the unmistakable sparkle and quality of Swarovski jewellery and accessories.
You can find a fantastic range of Swarovski in our Leigh-on-Sea jewellery shop. But there's even more choice in our online jewellery store at www.nichejewellery.co.uk.
Get your sparkle on today with Swarovski phone cases, pens and accessories.
Checkout our latest collection of anie haie jewellery.
Stay safe and sparkle!