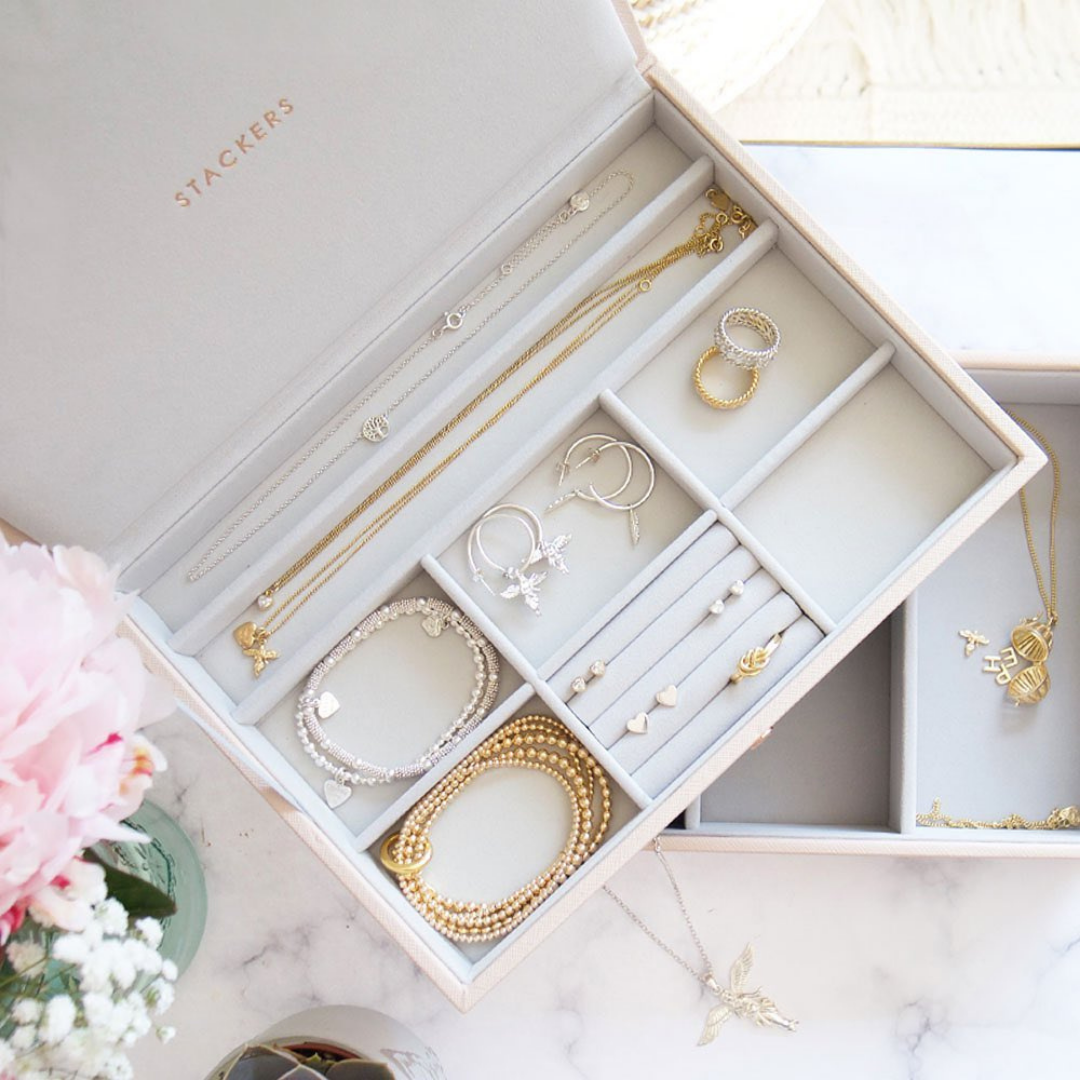 Jewellery makes a perfect gift for most occasions, but it can be hard to know how to choose. Here's how to get your jewellery gift-buying right the first time, every time.
Depending who you're buying jewellery for and how well you know them, buying jewellery can be fun and challenging in equal measure. We know that those pretty little jewellery gift boxes have the power to bring great happiness to whoever receives them. But here's how to keep your loved ones smiling once they open the box too. 
Choose the perfect gift every time, by following our expert advice.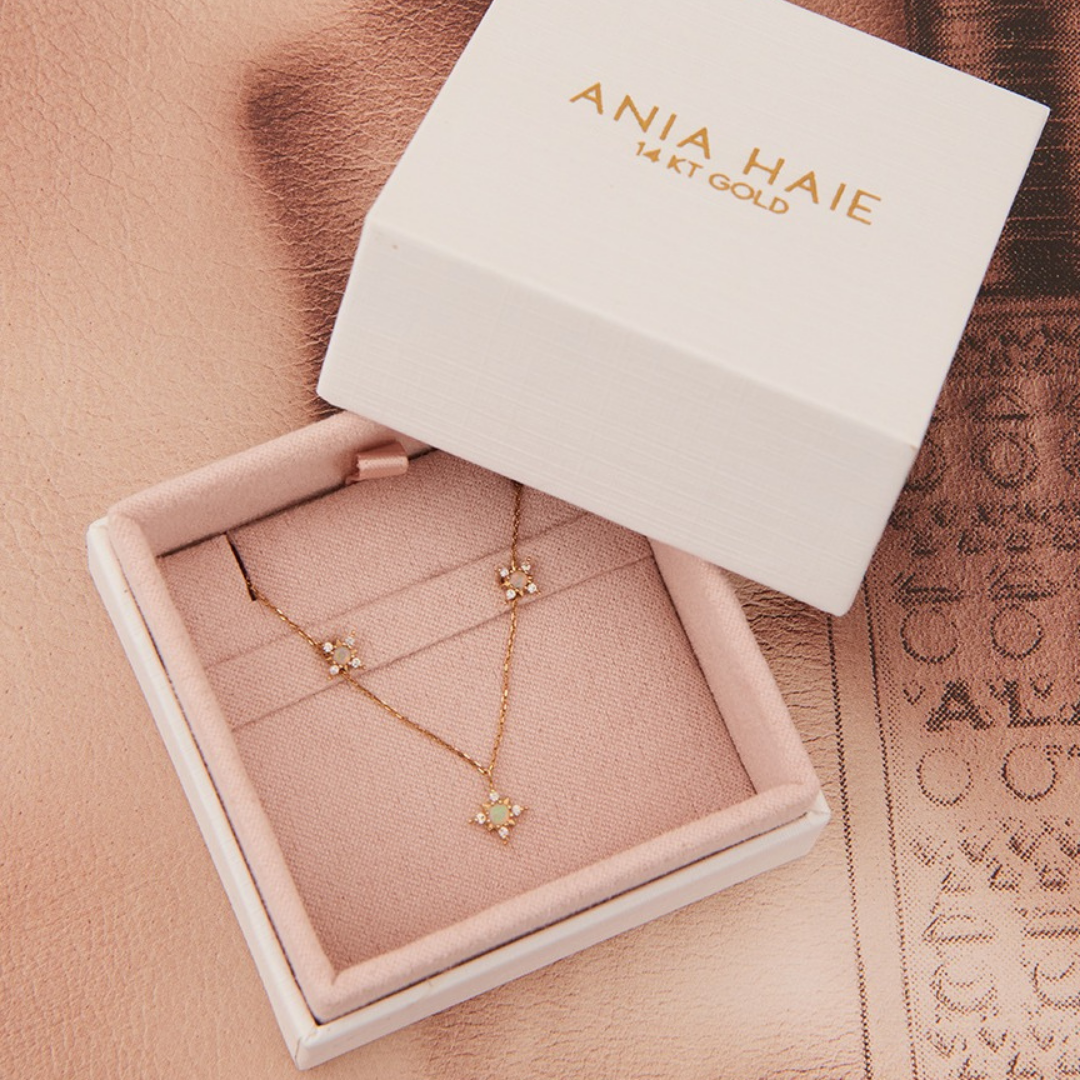 What makes jewellery a good gift?
Jewellery is all about expressing and accentuating your personal taste and style. Which means finding the right piece of jewellery for someone else takes thought. But taking the time to put the thought in is what will win you huge brownie points in the end. 
Knowing that someone has taken the time to buy you a really personal gift is lovely. So whether it's a romantic gift, a token of friendship or appreciation, or for a special occasion - get your jewellery gifting right and you will be winning.
When to give a jewellery gift
Jewellery makes a great gift for most occasions. But because it's so personal, jewellery has the power to show someone how much you understand and appreciate them. And the potential to be a memorable gift that lasts a lifetime.
This makes jewellery gifts especially good for marking big life events. Like special birthdays, graduations and anniversaries. The right choice of jewellery is a way to harness those memories. And will become a gift that's cherished forever. 
But it doesn't have to be a big occasion to be a jewellery occasion. Jewellery also makes a thoughtful 'thank you' gift. For bridesmaids and close friends, or family.
It is ideal for saying 'I love you' and perfect for showing your appreciation for the people you're closest to. 
Jewellery makes people feel special. And there's plenty out there to choose from. So you'll always be able to find the perfect gift, whatever the occasion.
How to choose a jewellery gift
If you're buying a jewellery gift for someone and you want to get it right the first time, the best place to start is their current wardrobe. 
What's in their current jewellery collection? Is there a way to add or complement what they already have? Or is there a staple item you notice is missing? 
Answer these and the following five questions and you'll be on the right track to the ideal gift.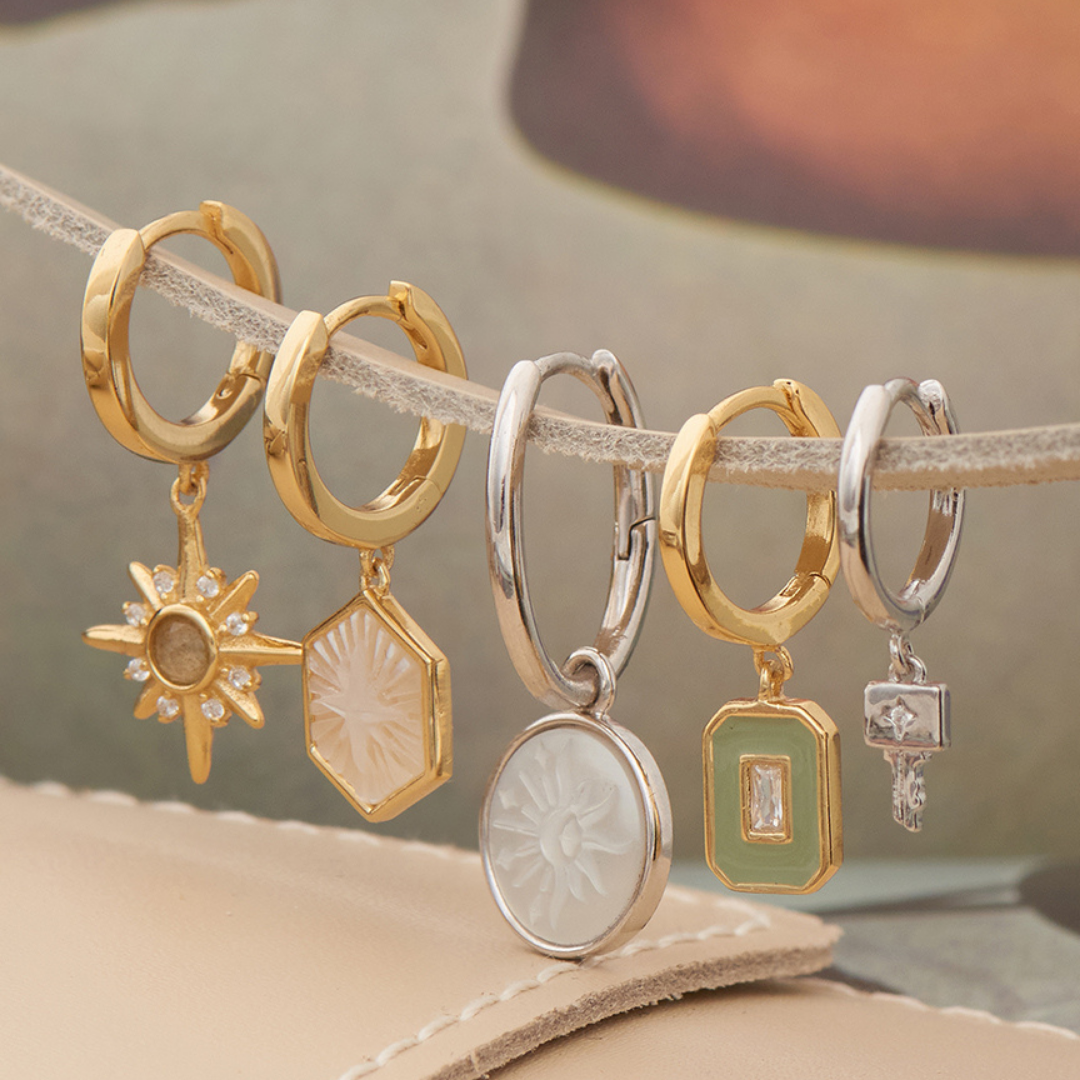 1. What's the occasion?
If it's a birthday or 'thank you' gift, keep it simple. A pretty pair of earrings (check they have their ears pierced!) always goes down well. If you're stuck on what to choose, a simple pair of gold hoops is an item that every girl should have in her jewellery box (and can never have too many of!)
For smaller gifts and those who don't have their ears pierced, a friendship or slider bracelet is another good choice. There's plenty of variation to choose from and they don't break the bank. Annie Haak, for instance, has a range of matching colourful beaded bracelets and rings. While Jersey Pearl's range of pearl friendship bands and bracelets are perfect for summer.
And if you want to make it more personal, choose a personalised gift like a zodiac or birthstone gift, or an initial necklace.
Of course, if it's a big day or more special occasion you may want to invest in something that makes more of a statement. All jewellery comes in various styles and budgets, so there's something for every occasion, large or small.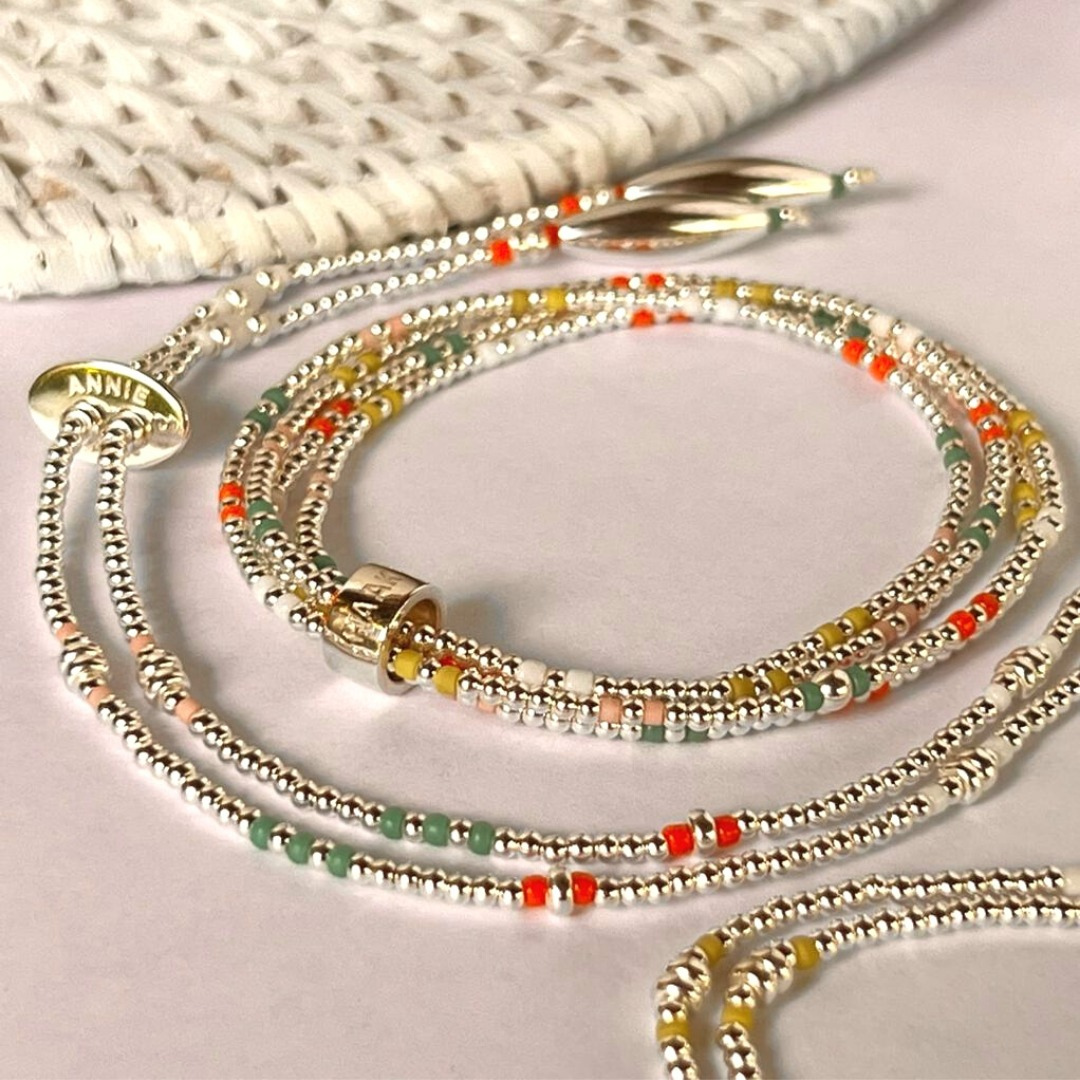 2. Who is your jewellery gift for?
Choose your gift carefully depending on who you're buying for and what you want to say. Age is all in the mind, of course. But as well as thinking about the style (see below) and type of jewellery they wear (also below) you may want to consider what the person you're buying for is likely to wear and will feel comfortable wearing.
What do they do for a living, for example? Will they be able to wear what you're buying? Are they into the latest trends or do they walk their own path? Do they wear a lot of jewellery or only on special occasions?
If you're looking to mark a special birthday or achievement, Olivia Burton's range of watches, for example, make great gifts for young girls who love floral and fanciful motifs.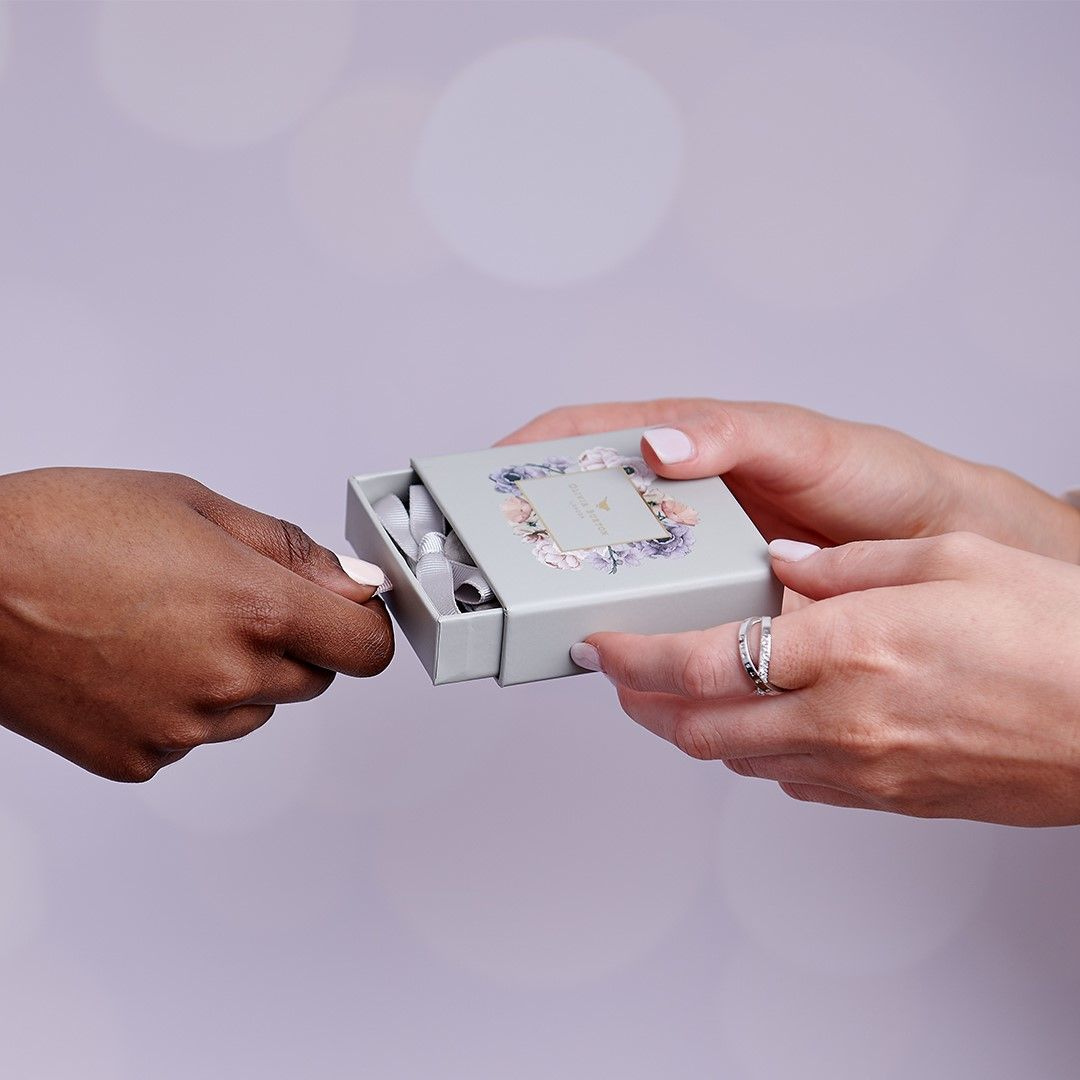 Ania Haie's delicate and stackable range of jewellery makes gorgeous gifts for fashionistas. As does Shyla's super stylish collection of colourful glass crystal pieces. And Sarah Alexander's sophisticated gemstone jewellery is ideal for the powerful and well-travelled woman.
And if you're buying for another big celebration like Mother's Day or an anniversary, try to make it as personal as possible. Choose a gift that will mean something to the person you're giving it to. Whether that's in the motif, design or colour you choose.
We love Annie Haak's gorgeous bracelet stacks with personal motifs like angels and hearts. We also love Clogau for some old school glamour and real Welsh gold. Or Jersey Pearl for beautiful, chic designs using a classic gem.
3. What style are you looking for? Modern or vintage? Silver or gold?
Look at what the person you're buying for likes to wear and try to find complementary designs. Do they like colour? Modern styles? Or plain metal pieces? Or vintage items? Do they only wear one metal, like silver or gold? Or do they like to mix it up? 
Make a note of the styles and fashions they like to wear and their current jewellery items. This will help you eliminate things they won't like and hone in on the right item.
4. What's the right type of jewellery to buy?
The first thing to ask yourself is what kind of jewellery do they tend to wear? Some people don't like necklaces or they only wear one kind of metal (silver or gold). Others may wear a bit of everything.
Also consider how well you know the person you're buying for and what's easier to choose on their behalf? Rings are quite difficult to buy without knowing a ring size, for instance. So unless you know the receiver of your gift intimately, or can borrow one of their existing rings they might be a risky gift. Try a bracelet or earrings instead.
5. What's your jewellery gift budget?
You don't have to blow your budget to buy something special. A cute pair of studs or a friendship slider bracelet won't break the bank.
Of course, if you're buying for a special anniversary you may want to splash out. Items with gold or precious stones will be more expensive, but choosing the right gift is more about making it personal than money.
If you are on a tight budget, check out our Gifts Under £40 selection for more inspiration. But make sure you answer all the questions below first so that you can find what you need within your budget. 
What's the weather like? (Yes, really)
Like fashion, jewellery has trends and seasons. Some pieces may only suit a particular type of outfit and you don't want the person you're buying for to have to wait months to wear their jewellery gift. So consider if it's a Christmas sparkler you're after or a summery accessory to set-off their best summer attire and choose accordingly.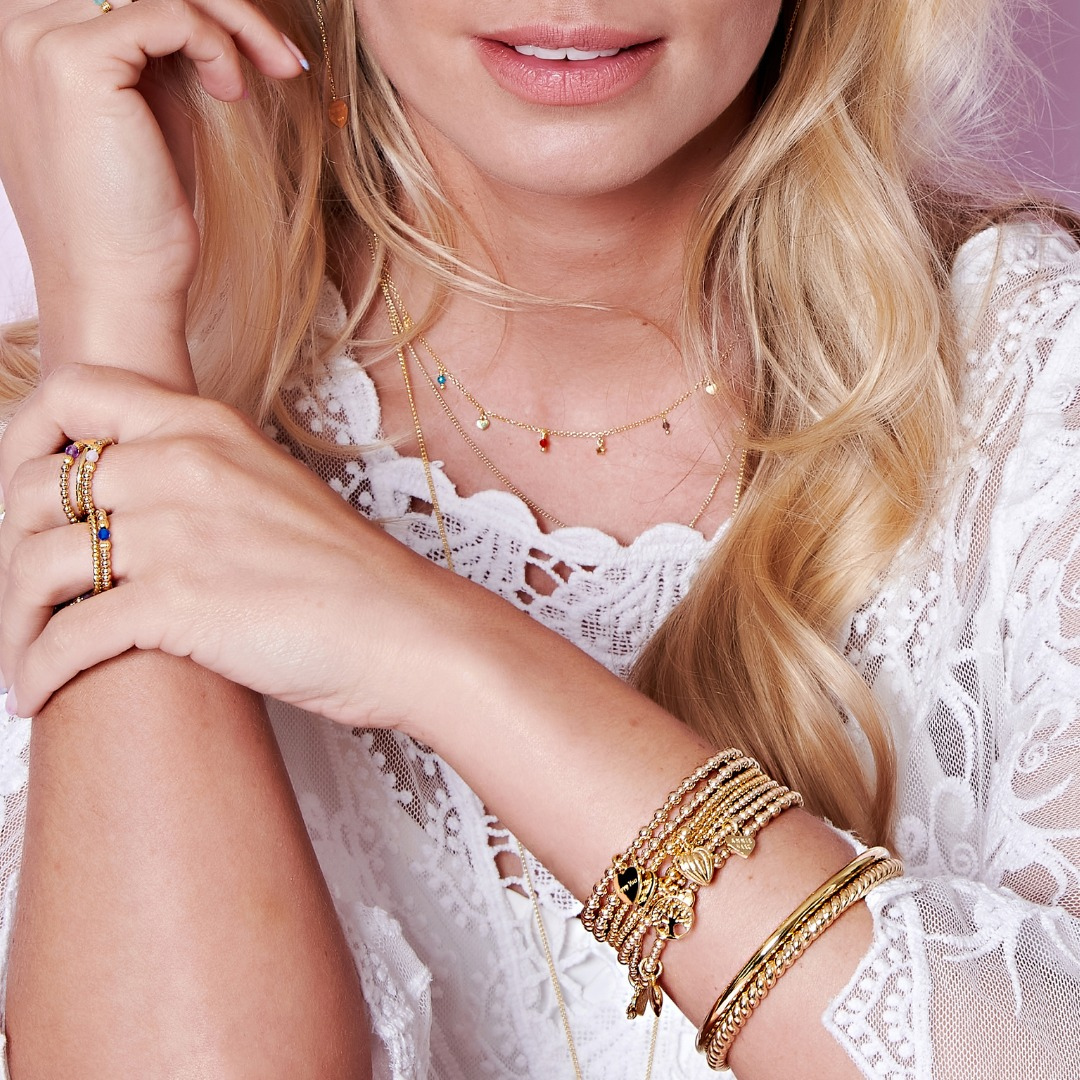 Happy choosing!
Once you've answered all the above you should be well on your way to finding a jewellery gift that someone will love. But if you need any further help, get in touch and we will be happy to help. Or use our online Gift Finder for more inspiration.