Choosing your wedding bands is one of the most important decisions you'll make when planning your wedding. 
Forget about the guest list and table settings for a moment. Because when all the cake's been eaten, presents opened and the guests have gone home, your wedding bands will be your lasting reminder of the big day.
Not to mention a symbol of your everlasting love and commitment to each other.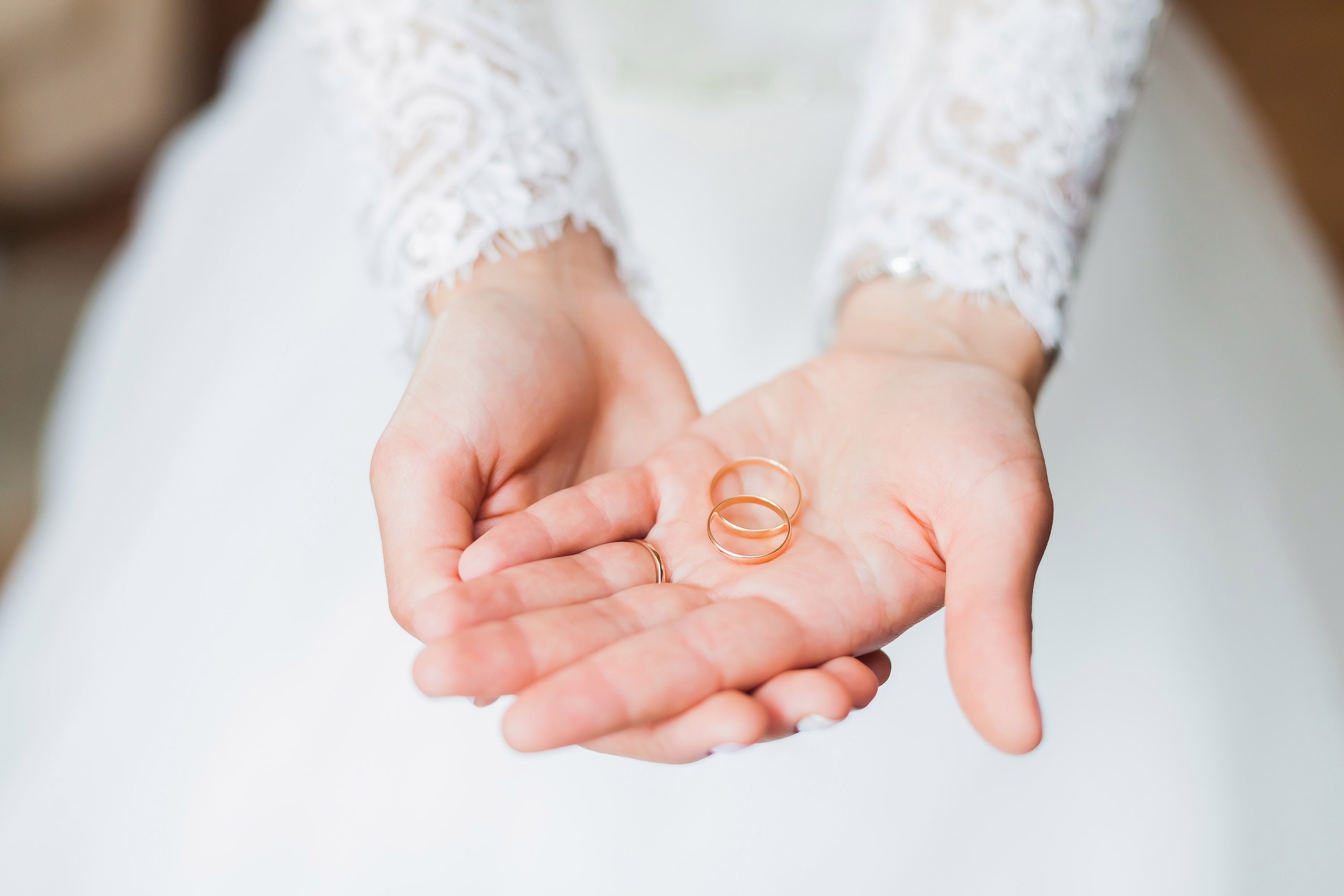 So it's important to choose wisely. But with so many styles to choose from, finding the right one for you can be a bit daunting. 
Should you go for plain bands or a jewelled eternity ring? Choose traditional gold or a silver or platinum ring? And what do all the different styles mean? 
Here's our guide to some of the choices on offer to help you make the right decision for you.
Traditional Wedding Rings
Wedding bands have been traced back as far as the ancient Egyptians. The circle of the ring represents eternity and perpetual love.
Some of the earliest found were made from plants, like reeds and hemp. 
But it was the ancient Greek and Romans who started to make rings in metal, although only the richest could afford them.
Today a classic gold wedding ring remains one of the most popular choices of wedding bands. 
Although nowadays you can choose from a range of metals and finishes, like white gold, rose gold, platinum, matt, brushed or highly polished.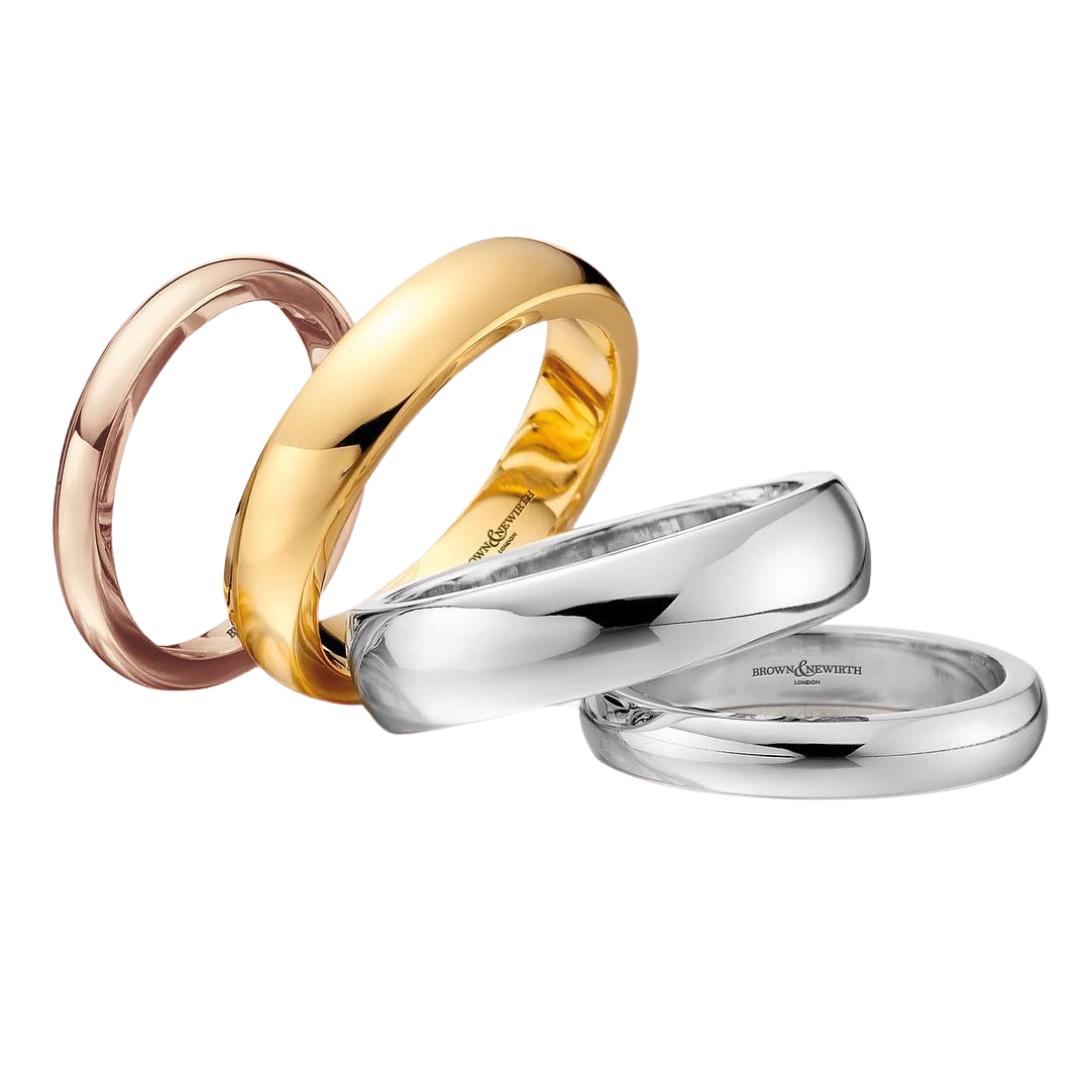 White gold is the traditional choice, because it's durable and easily repairable.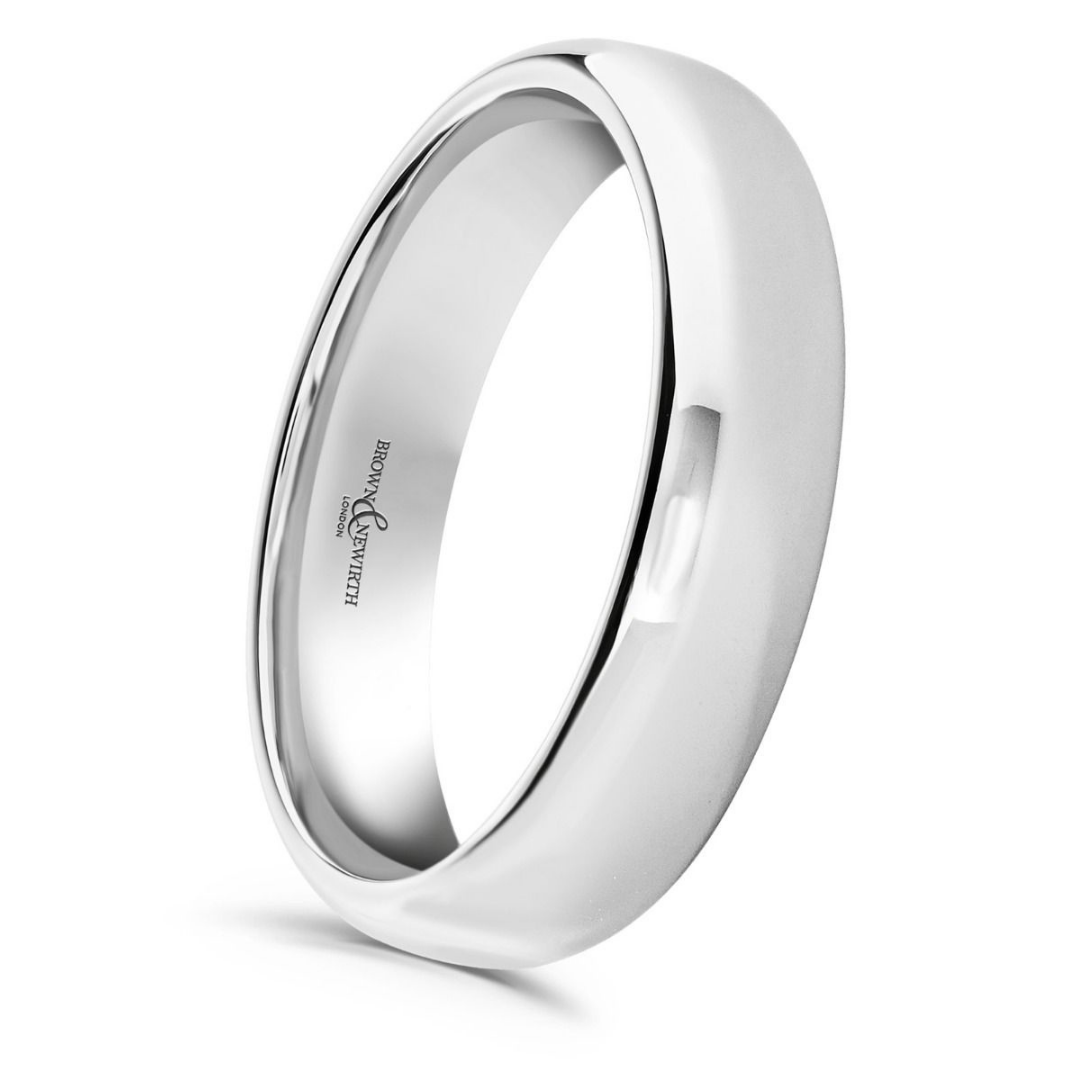 This Brown & Newirth Perpetual band is a perfect example of a classic 'D' shaped wedding band in white gold. 
It's available in a choice of widths for him and her, in 9ct or 18ct golds, including yellow and rose gold if you prefer.
It's elegant simplicity will be the perfect compliment to any engagement ring.
Eternity and Half Eternity Wedding Bands
If you like a little more sparkle, you might want to consider an eternity style wedding band. 
An eternity band is a ring set with precious stones. Usually diamonds, but they can be a mix of stones like diamonds and rubies, sapphires or emeralds. 
A 'full' eternity ring has a complete circle of stones, while a half-eternity ring is only decorated on one half.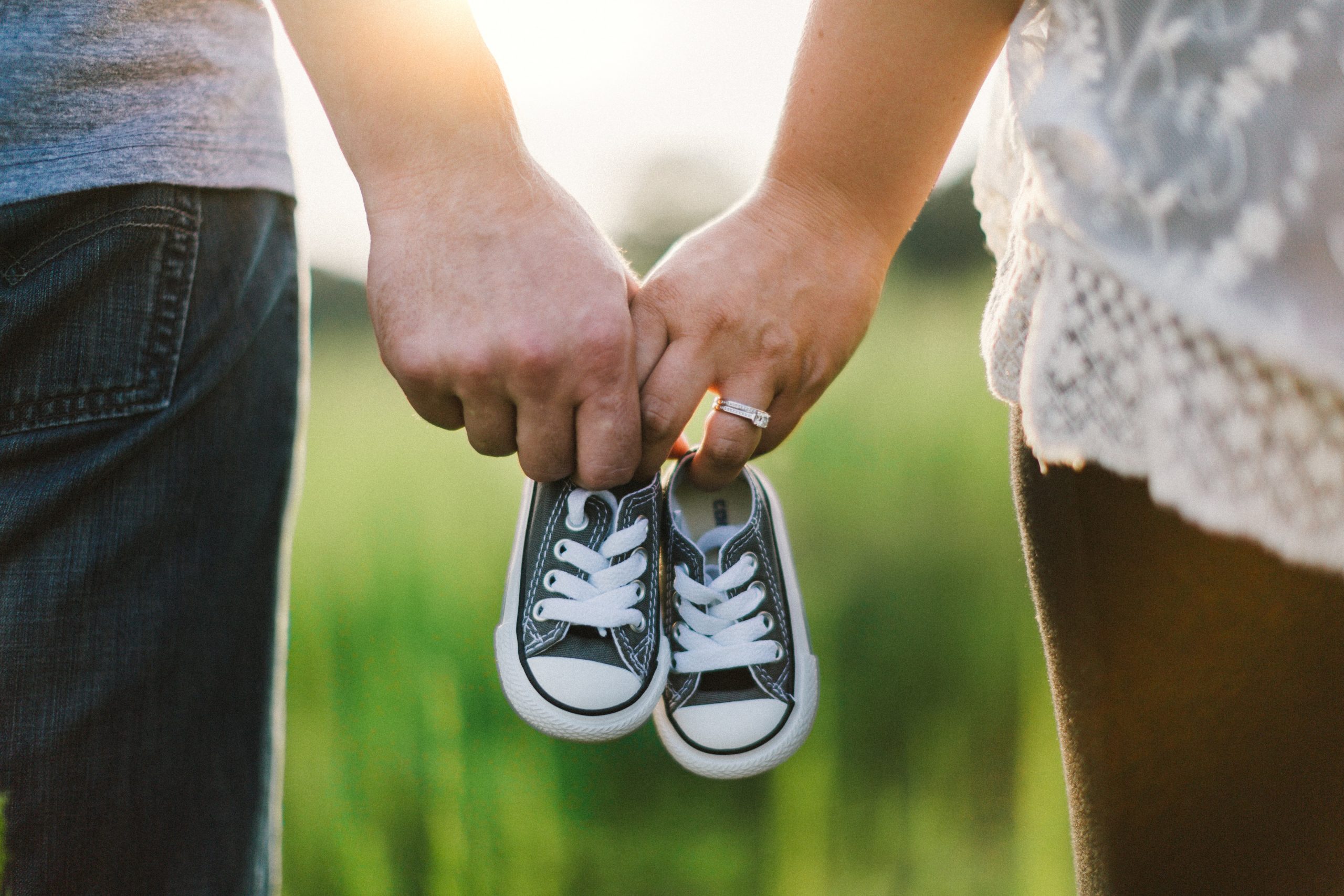 Eternity rings symbolise eternal love and loyalty. Traditionally they were given on the first wedding anniversary or on the birth of a couple's first child. 
But with modern trends towards more decorative wedding bands, eternity rings have become another wedding band option. 
They can be styled to match or compliment your engagement ring and even added to over time with additional bands.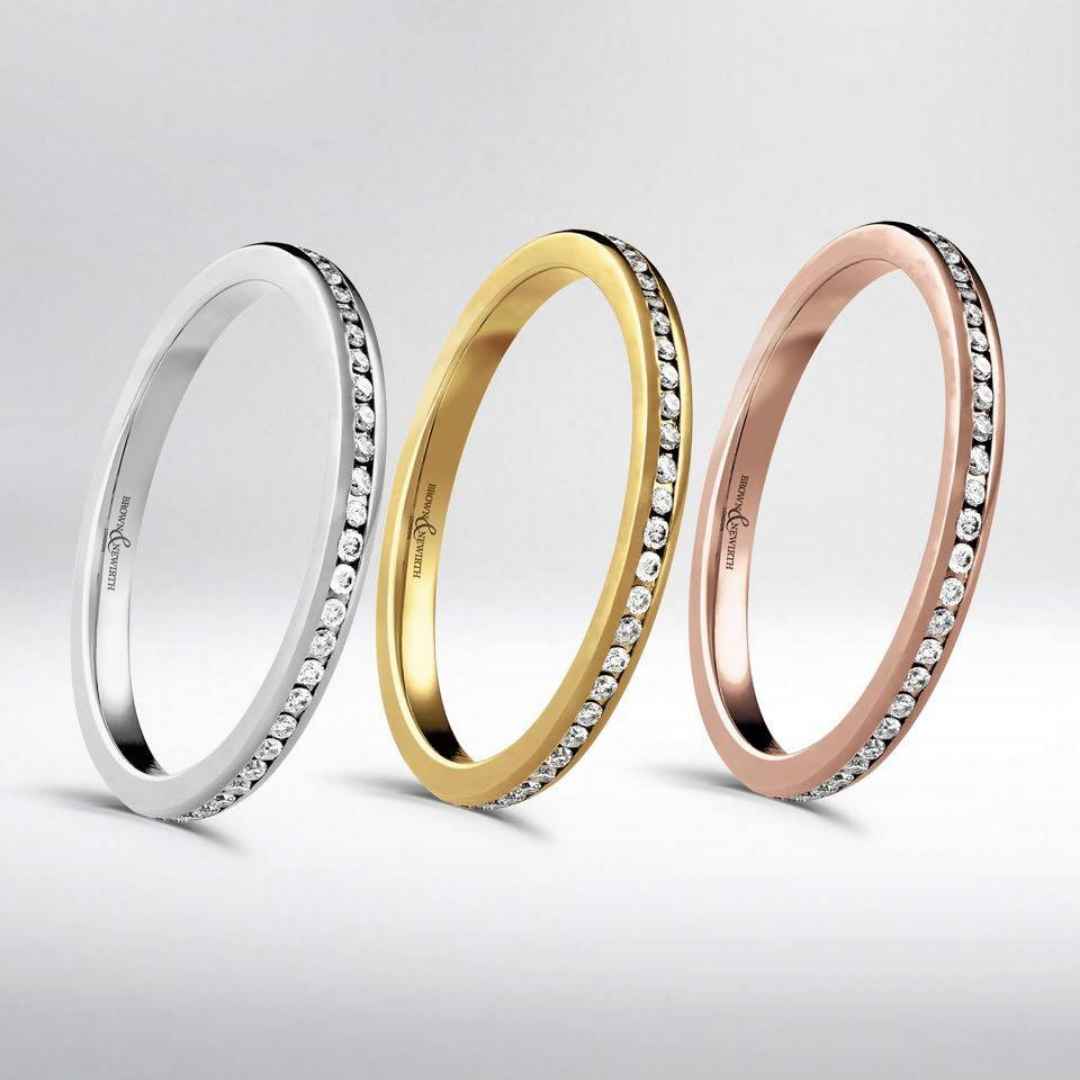 For example, the Brown & Newirth Delta Full Eternity Ring sits perfectly alongside one of their beautiful diamond engagement rings. 
Featuring 0.25ct of round, brilliant cut diamonds set in 18ct yellow gold. It also comes in platinum, palladium and 9ct or 18ct white or rose gold. So as the anniversaries stack up, so can the rings!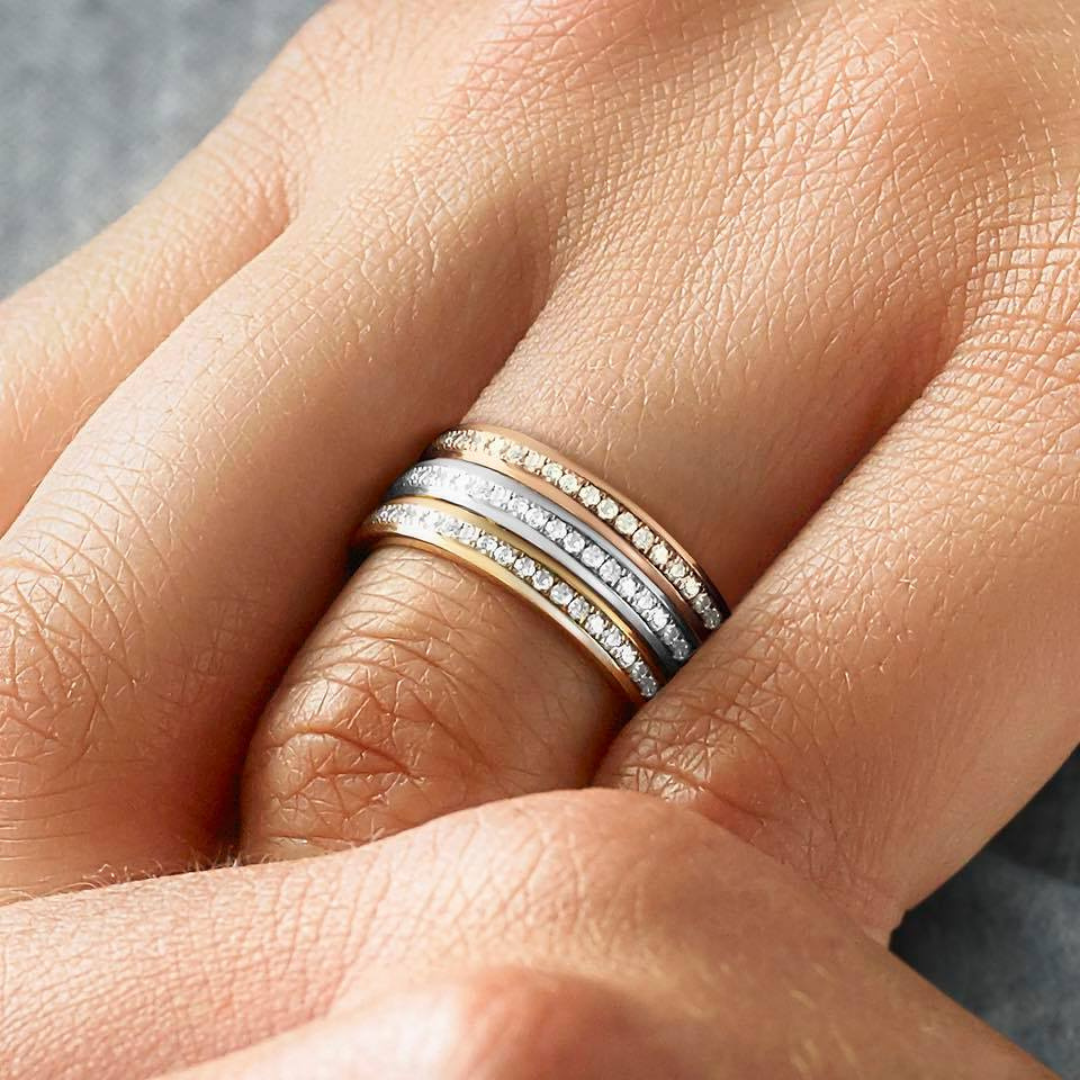 Infinity and Twisted Wedding Bands
An infinity wedding band is based on the horizontal figure-of-eight symbol for infinity. 
Pretty and delicate, an infinity ring looks beautiful on any hand and can be worn on its own or alongside your engagement ring.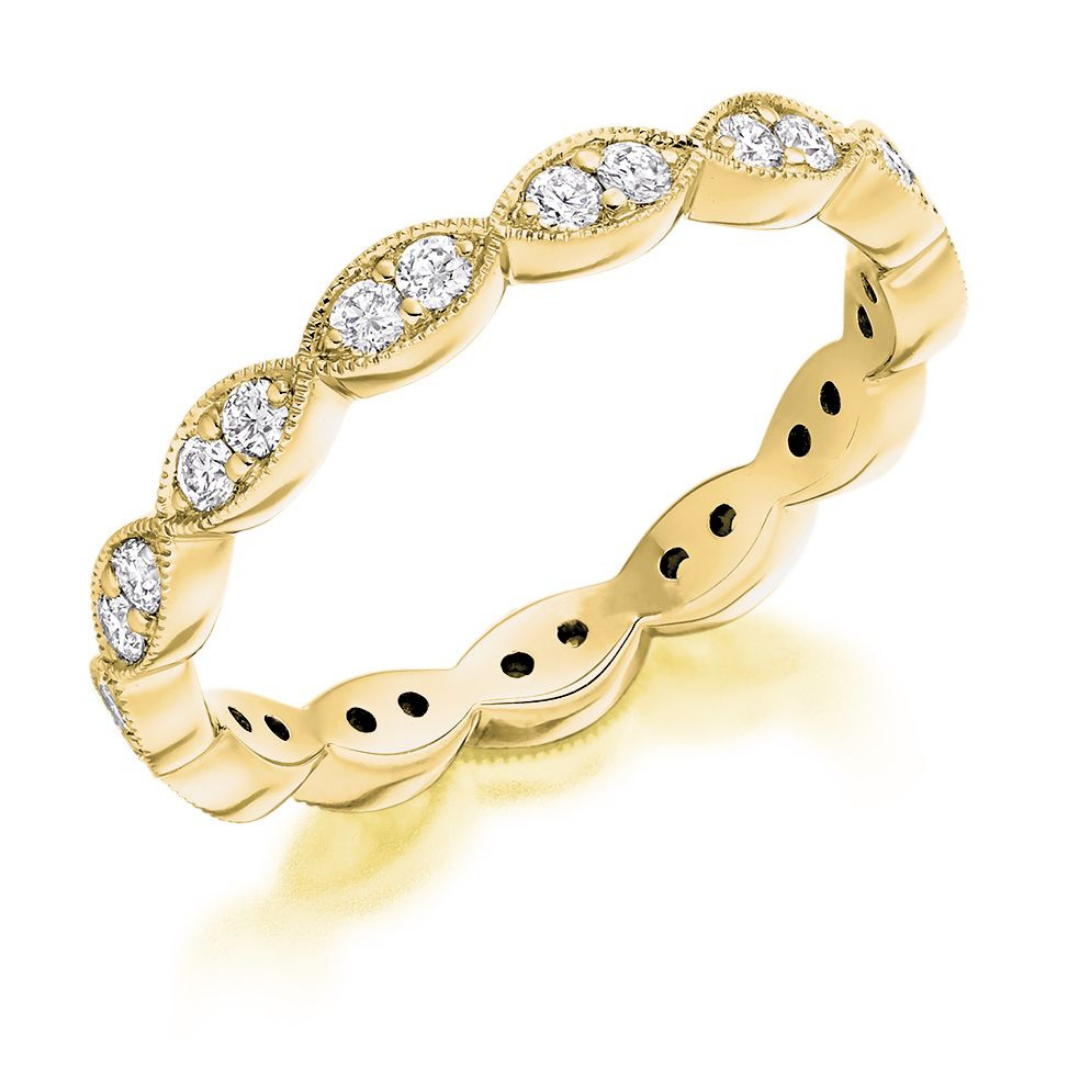 This Raphael Collection Full Eternity Ring is a modern twist on a vintage style and features round brilliant cut diamonds in a marquise shaped grain setting. 
Alternatively this half-eternity Raphael Collection Crossover design is both exquisite and eternal in appearance.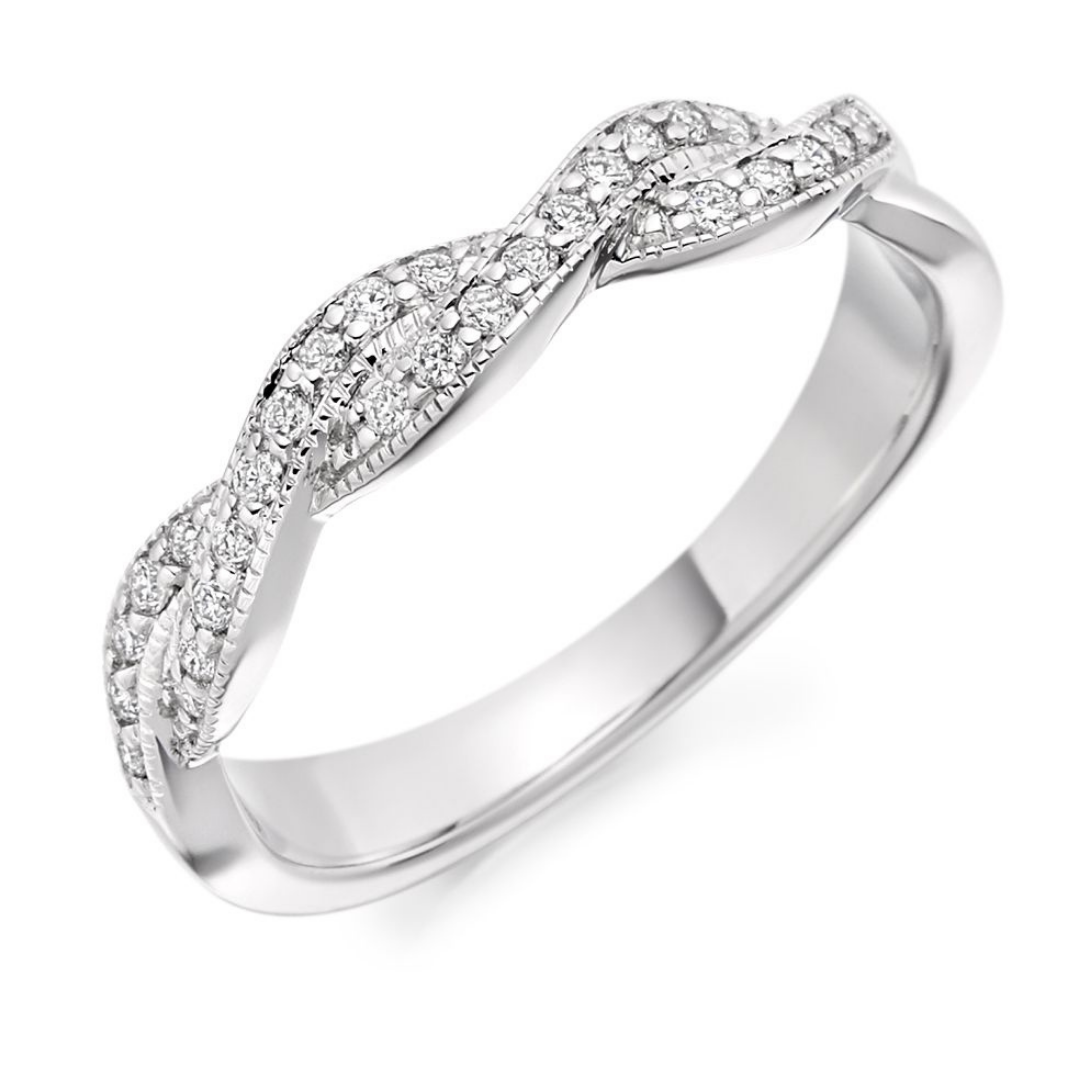 Each Raphael Collection ring is custom made to order, so the starting price is shown in platinum with G/H colour and Si clarity diamonds. 
(Other metals and diamond qualities are available, but prices may vary.)
Modern Wedding Bands
If you're looking for a wedding band with equal sparkle to your engagement ring, this Brown & Newirth Curve Wedding Band has been designed to sit snugly and comfortably alongside your engagement ring.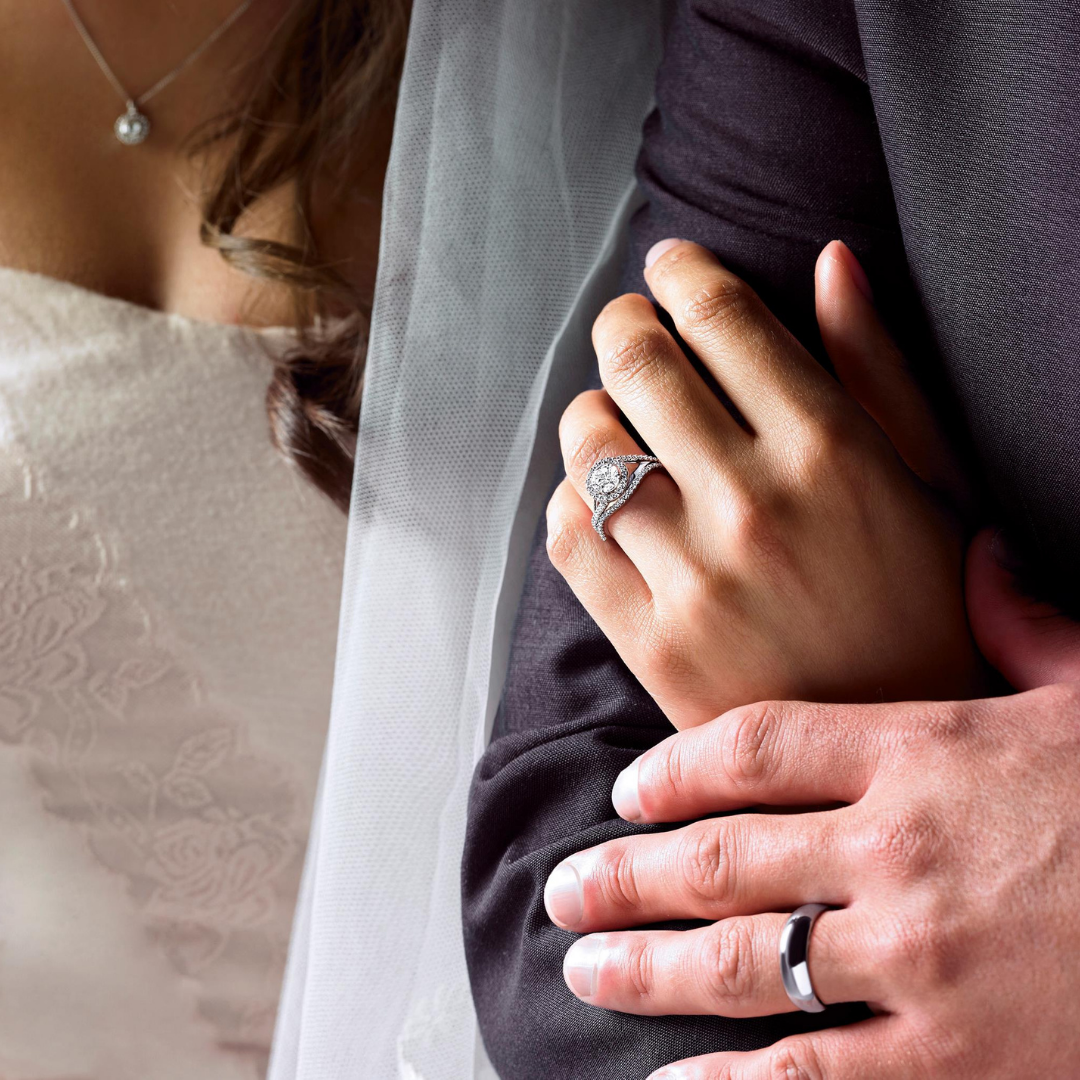 A perfect curve adorned with sparkling round brilliant cut diamonds hand set in 18ct white gold. Also available in platinum and 9ct or 18ct white, yellow and rose gold.
And if you're looking for something a little more modern, this Brown & Newirth Elsa Wedding Band is set in platinum with 0.18ct of round brilliant cut diamonds.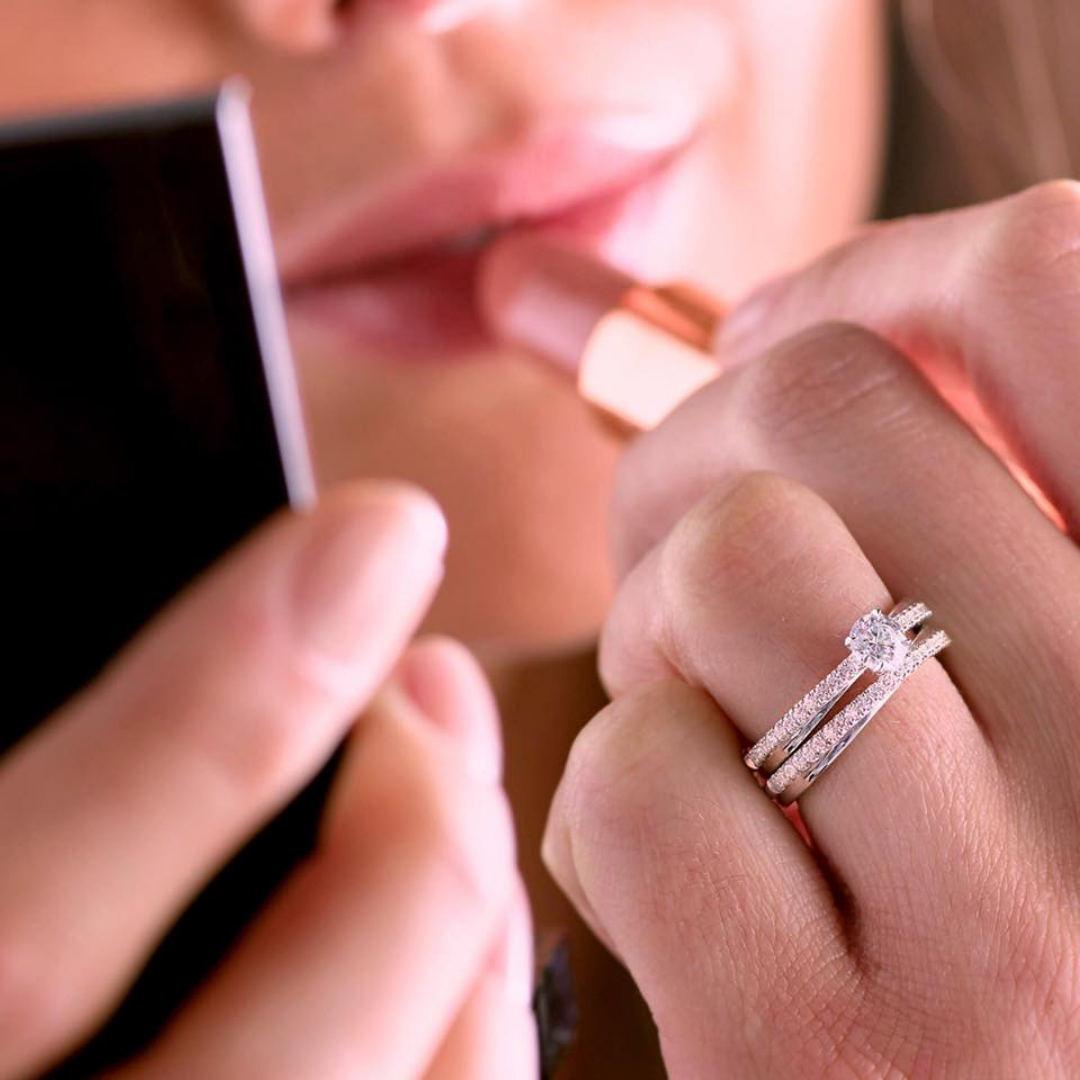 Beautiful worn alone or alongside the stunning Anna engagement ring. Also available in 9ct or 18ct golds (white, yellow and rose)
Need more help choosing?
At the end of the day, the choice is up to you and your betrothed. But there are a few important things to consider. Comfort, practicality and personal taste are all important, as well as price of course!
Luckily we can help. Not only do Niche offer a complete bespoke in-store wedding ring service, we also stock a wide range of styles for men and women, from top jewellery makers. 
Browse our full online collection of wedding bands for men and women. Or take a look at our complete online range here.
Call us on 01702 480898 if you want more advice or information on our bespoke service. Or visit us in store for a no obligation consultation and quotation from our knowledgeable staff.