Newsflash - new Annie Haak bracelets have arrived at Niche Jewellery. We love choosing and receiving new designs from our partner brands. Annie Haak bracelets are extremely popular, and many of our customers await new arrivals with anticipation.
We're happy to announce that the wait is over! We now have new Annie Haak jewellery designs in store, and some favourites back in stock. Here's a look at some of our favourite new and returned designs - and why we love Annie Haak bracelets. Let's start with that first, just in case you haven't heard!
Why we love Annie Haak bracelets
Annie Haak Designs creates stunning Sterling Silver jewellery. One of their most popular lines is the elasticated stacking bracelets. They are threaded by hand in the UK on sturdy jewellery elastic that makes them easy to put on and comfortable to wear. No fiddly clasps!
The elasticated fit makes them so wearable for everyone. If you are short on time and need to get ready quickly for work or school, these bracelets are so easy to put on and add instant style to your every day. Those with difficulty managing clasps will also benefit from the elasticated fit.
Annie Haak stacking bracelets come in a range of stunning designs that all mix and match beautifully. So you can create your very own unique stack and look with as few as 3 bracelets. Buying Annie Haak bracelets in a stack is also a great way to save on the individual price of each piece.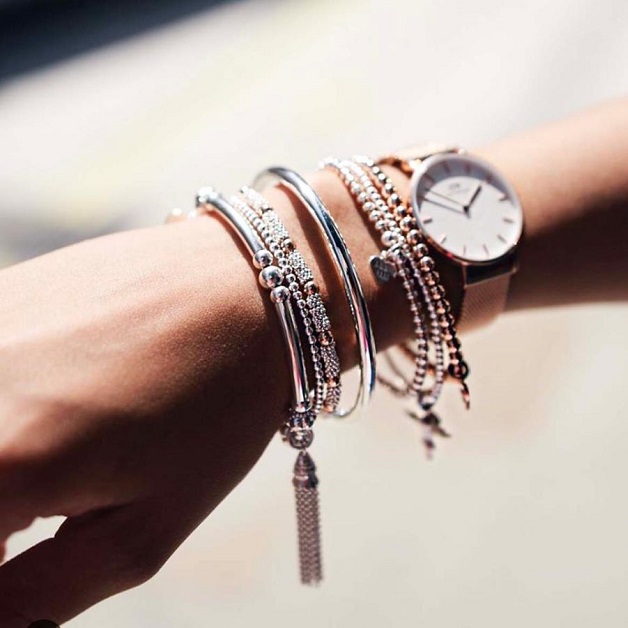 There is something very special about adding a new Annie Haak bracelet to your collection. Whether it's a gift or a treat to yourself, choosing a new bracelet is exciting yet familiar.
New bracelets to Niche
Here are some of our favourite Annie Haak bracelets that we have in Niche for the first time.
The Santeenie Gold Tree of Life Charm Bracelet is one of our favourite new pieces. Gold is still very much on trend, and this bracelet mixes in beautifully with other bracelets, whether silver bracelet for women or gold. The gold vermeil adds a touch of luxury, while the tree of life charm is a nod to nature and a symbol of hope. Annie's Santeenie Tree of Life bracelet is also available in silver.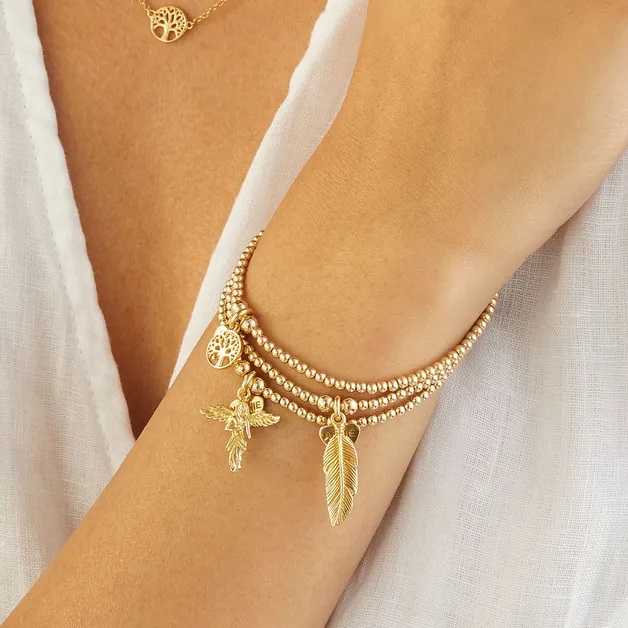 The Annie Haak Santeenie Silver Moonstone Teardrop Charm Bracelet is another new piece that we love. It features a pear-shaped moonstone charm which will add a touch of boho chic to your bracelet stack. The silvery-white reflection of moonstone is like moonbeams shining light on a pathway. symbolising balance and harmony.
Favourite bracelets returned
We now have a lot more gold Annie Haak bracelets back in stock. The gold Santeenie bracelets in particular are making a comeback, with charms like the tassel, My Guardian Angel and the lined heart being popular choices.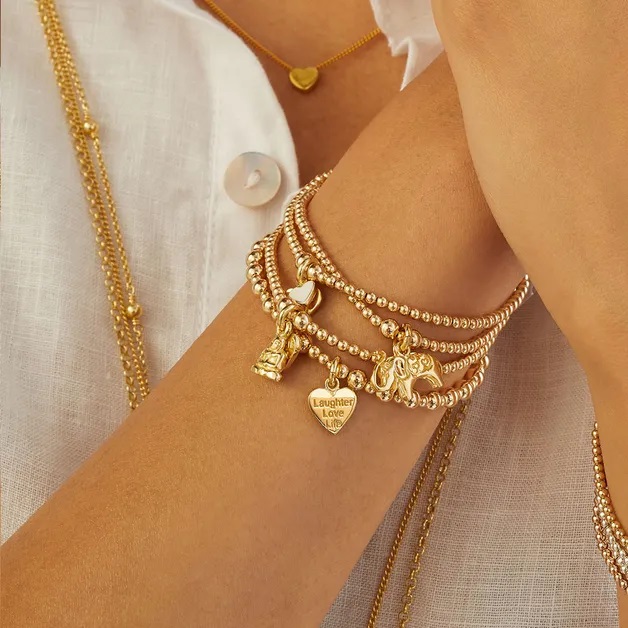 The Annie Haak Yard of Love is also back in stock. This substantial sterling silver wrap style bracelet is actually a continuous unbroken yard of silver beads which are graduated and held together with a binding ring. Yard of Love is the perfect start or addition to your Annie Haak bracelet stack. Or thanks to its multi-strand look it is equally fabulous when worn alone.

We also have two Biji bracelets back in stock - with My Guardian Angel and Tassel charms. These bracelets feature bean-shaped beads, contrasting well with other bracelets to create interest and texture.
Stacking bracelet style
One of the best ways to start or add to your collection of Annie Haak bracelets is to invest in a bracelet stack. Each bracelet costs less than when you buy it separately. Bracelet stacks also take the guesswork out of mixing and matching your bracelets. It's then easier to add selected pieces into the mix once you have a base and a theme.
The Annie Haak Fuji Bracelet Stack and Hearts of Love bracelet stacks are back. These are both three bracelet silver stacks that mix well with other bracelets. Or if you want to mix silver and yellow gold bracelets, the Love Stack in yellow gold and silver mixed metal is the perfect way to bridge the two metal colours together.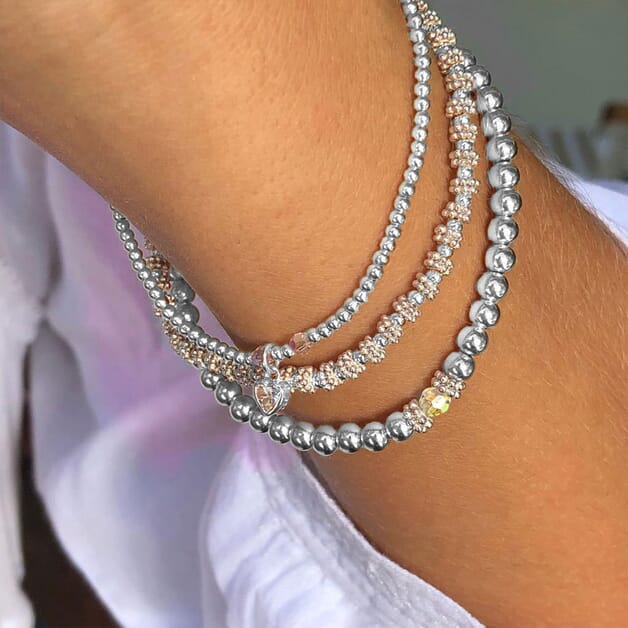 Shop Annie Haak bracelet stacks
Annie Haak jewellery
Aside from the popular stacking bracelets, Annie Haak also creates beautiful jewellery including necklaces, earrings and rings. Many Annie Haak rings are also elasticated, for an easily adjustable fit.
The necklaces often carry the signature charms like tassel or My Guardian Angel. And as for earrings, we love the new Gold Feather Hoop Earrings that we have in stock.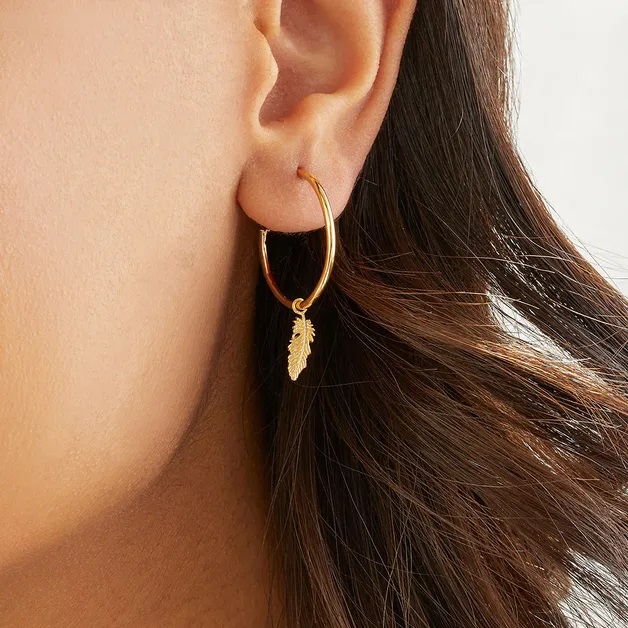 Annie Haak bracelets and jewellery make the perfect collectible jewellery or gifts for friends and loved ones. Find new Annie Haak bracelets and jewellery at Niche Jewellery. They are available both in store and on our website.
Need even more inspiration?
Shop all jewellery that is New to Niche.
Happy stacking!