The sun is making more and more appearances and Spring is on the way. If you know someone who has a March birthday, show how much they mean than with a beautiful aquamarine tone. A birthstone or piece of jewellery featuring the gorgeous light blue tone of aquamarine is one of the best March birthday gift ideas.
March is a special month with Mother's Day to celebrate on Sunday the 22nd March. So, if you're looking to buy Mother's Day or birthday gift, you're in the right place. Find the best March birthday gift ideas right here and prepare to impress!
It's no secret that each birthstone is completely unique. With individual meanings dating back to ancient times, special powers and different colours, it comes as no surprise that birthstones and birthstone tones are a popular gift choice.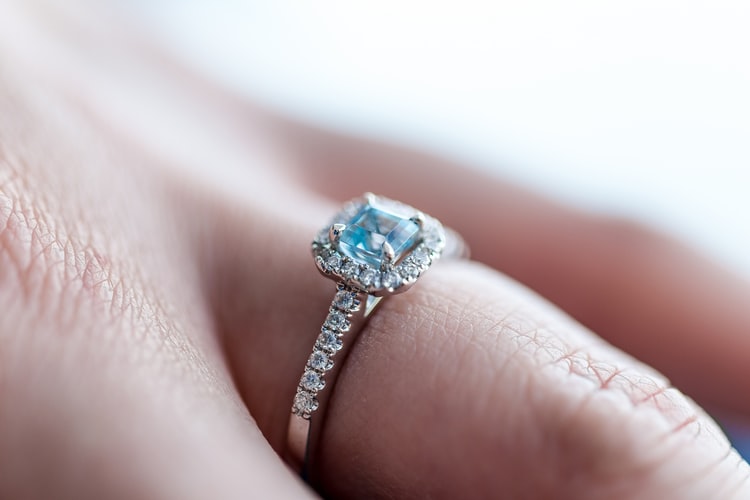 The colour of Aquamarine
The aquamarine is a transparent pale blue stone that comes from the beryl family which also includes emerald. The most popular and well-known colour is the pastel sea-blue aquamarine. Stones without green or grey are the most desirable because of their clarity.
Regardless of colour, every aquamarine is uniquely beautiful in its own way and each one is loved for its sea-inspired tones, which are perfect for Spring and Summer.
Here are a few fun facts about the Aquamarine birthstone. The name 'Aquamarine' comes from the word 'Aqua' meaning water, and some believed that aquamarine gemstones protect sailors outside on the open ocean.
History suggests that the aquamarine was used for its powers to heal, calm and soothe nerves and the Romans believed that the aquamarine could cure medical problems, especially those with liver, stomach and throat issues! According to folklore, the aquamarine birthstone increases youth, intelligence, foresight, courage and happiness.
Coming from the beryl family, the aquamarine is a durable and pure stone. Aside from anything else, aquamarine and it's zirconia relatives simply have a pure, clean tone which inspires peace and happiness. Find out more about the aquamarine stone on the GIA website.
Best March birthday gift ideas
Being a natural gemstones, genuine aquamarine is perfect for a loved one, but can be a little out of budget for that thoughtful little gift for a friend. One of the best March birthday gift ideas is to find aquamarine tones in more affordable jewellery.
Swarovski crystal or light blue zirconia are both sparkling pale blue stones that make for beautiful jewellery gifts. The Remix Collection by Swarovski includes a range of birthstone inspired charms which make the perfect gift. Remix Collection charms can be given along with a bracelet or as an addition to a Swarovski Remix Collection Charm Carrier.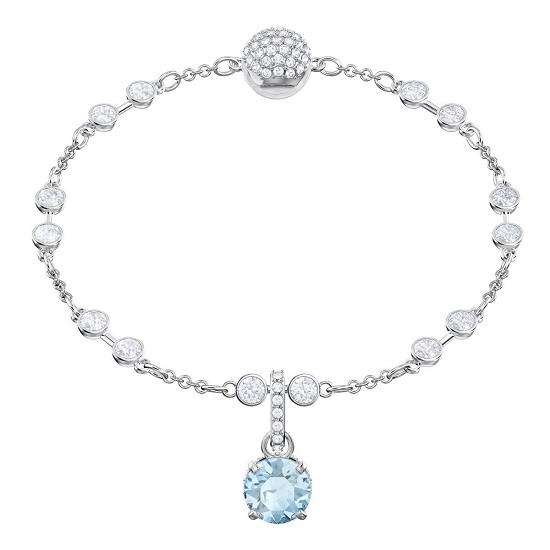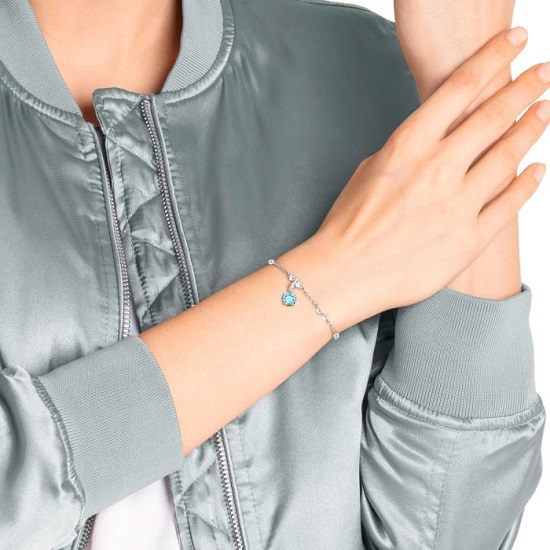 This Thomas Sabo pale blue charm is also perfect for a March birthday, added to or simply paired with either a charm necklace or bracelet. The brilliant thing about Thomas Sabo charms is the lobster class which means it only takes seconds to change charms around on a charm bracelet for women or silver necklace for women, or even to move a charm pendant from one charm carrier to another.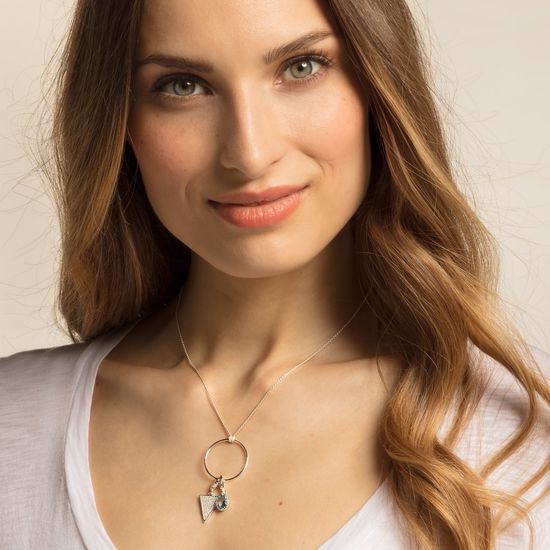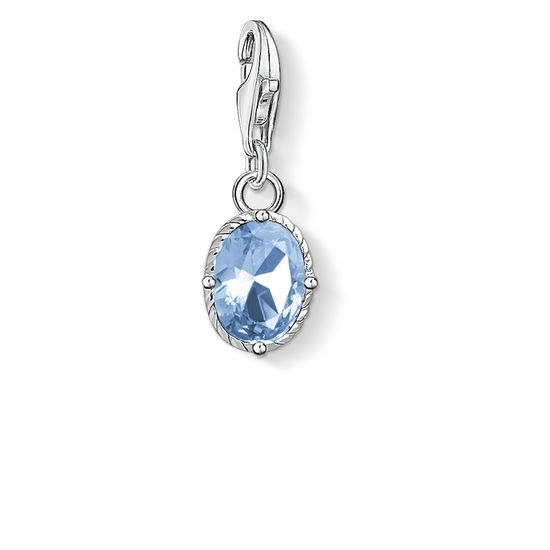 Shop more March birthday gift ideas.
More March birthday gift ideas
Another alternative March birthday gift idea is to go with a zodiac theme. People with birthdays from 1st to 20th March are Pisces sign, whereas later March birthdays are Aries star sign. Whether a necklace or a piece of Swarovski Crystal to symbolise their zodiac sign, find the perfect gift for the star sign enthusiast.
This rhodium-plated necklace features a pavé embellished symbol representing the horoscope sign Pisces. The central medallion and the pear-shaped stone can be removed allowing perfect versatility to style their own narrative. This is one of the best March birthday gift ideas for a zodiac enthusiast.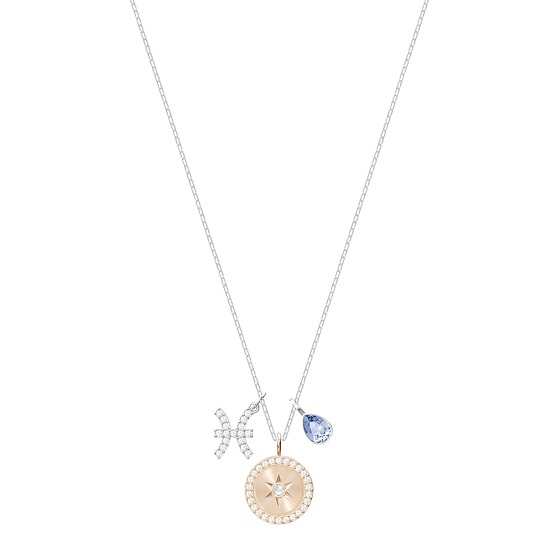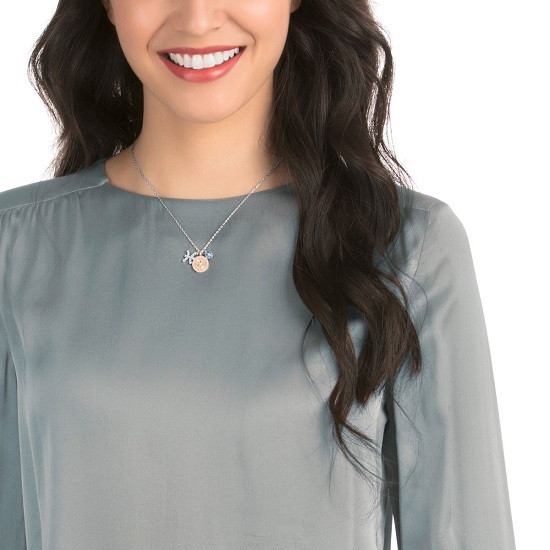 Pisceans are generous, amiable, positive natured people with a deep sense of kindness and compassion. Pisces are also highly tuned in to everything around and into the feelings of others. people with the Pisces birthstone are often socially popular, largely because of their easygoing and likable manner,
Those with a later March birthday after the 20th fall under the Aries star sign. As a fire sign, Aries are passionate, motivated, and often confident leaders. They build and contribute to communities with their cheerful disposition and relentless determination. Uncomplicated and direct in their approach, they often get frustrated by exhaustive or unnecessary details.
Mother's Day is 22nd March
If the person you are buying for isn't a lover of soft blue or zodiac fun, we have plenty of other March gift ideas in our Mother's Day collection. Pieces from this collection will show how much she means on Mother's Day or her March birthday.
Read our blog on 5 best Mother's Day gifts 2020. In this blog we walk through the meaning of Mothering Sunday and Mother's Day. We also give you our top tips for Mother's Day gifts for this year. Falling on Sunday 22nd March 2020, there are only a few more shopping days to secure the perfect token of your appreciation.
Mother's Day is one of those times when flowers or chocolates are lovely. But a piece of jewellery or crystal says so much more about what your Mum or mother figure means to you.
Shop our Mothers day collection.
Buy jewellery online
Shop online with Niche Jewellery to find beautiful necklaces, earrings, bracelets, crystal decorations and accessories. Even if you are staying close to home this Spring, you can still shop for beautiful jewellery and gifts. On Niche Jewellery's website, you can do this from the comfort of home and rest assured that we'll look after the rest.
Now more than ever, our free delivery means that extra convenience of buying online and avoiding the crowds. Or get next working day delivery on last minute gifts. For just £6.50, it's well worth it for the peace of mind that your gift will be delivered by Royal Mail Special Delivery Guaranteed.
And if it's not perfect, just return it within 28 days for a refund or exchange.
With free UK delivery, beautiful gift packaging and free gift messages, you don't even need to leave home for this. Shop with Niche Jewellery online to send or receive the perfect March birthday treat to yourself or nail March gifting for that special friend or loved one.
Take care and shop jewellery online this season!