The use of temporary rings for marriage proposals is on the rise. The pressure to choose the perfect, somewhat pricey, ring to be worn forevermore is real. But you don't have to be a victim to engagement ring over-analysis. Why not propose with a temporary ring to take the pressure off?
As well as the pressure factor, there is also a shift towards more collaborative relationships where decisions are not one-sided. We think this is a good thing.
At Niche Jewellery, we meet a lot of couples who want the experience of choosing an engagement ring to be a joint one, rather than a unilateral one. After all, you're likely to choose your wedding rings together, so why not the engagement ring too?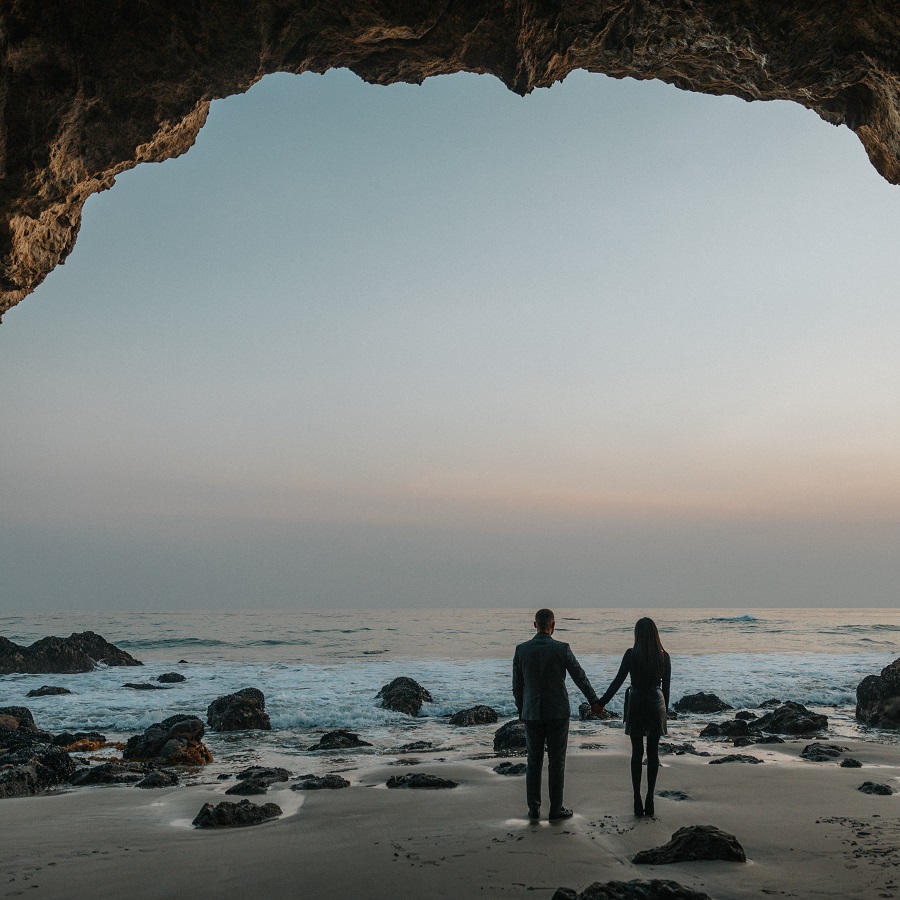 So if you'd like to avoid the secret research, endless guessing, interviewing friends, and secretly hacking her pinterest account, a proposal ring could be just the thing for you.
Propose with a temporary ring
The concept is simple - you purchase a lower priced ring than a diamond engagement ring, create the perfect proposal, then design or shop for the perfect ring together.
Here are our top tips for proposal rings that won't break the bank, but will be a beautiful token of your engagement, and also a good-quality ring she can definitely wear again. Here are our top picks for proposal rings.
Swarovski 'One' Red Heart Ring
This ring clearly says something important, without being a traditional engagement style ring. The stunning pink-red Swarovski crystal heart looks lovely on its own or once the real thing is purchased, it also looks fantastic when stacked with other rings.
We love the symbolism of this ring, as well as the solitaire design that is found in so many engagement rings.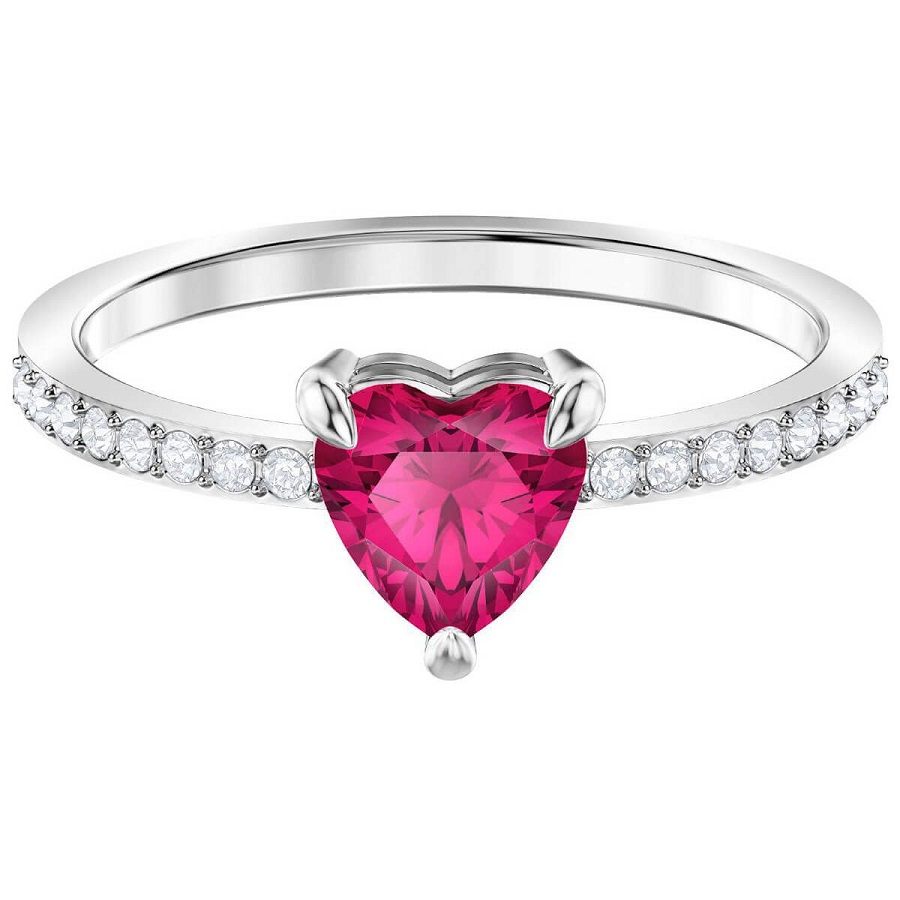 Thomas Sabo Crown Ring
Nothing says that she's the queen of your heart like this intricate crown ring by Thomas Sabo. Crafted in Sterling Silver with clear zirconia stones, this stunning design will be extremely wearable for years to come.
It's trendy and playful, but also meaningful - so it's a great option as a proposal ring.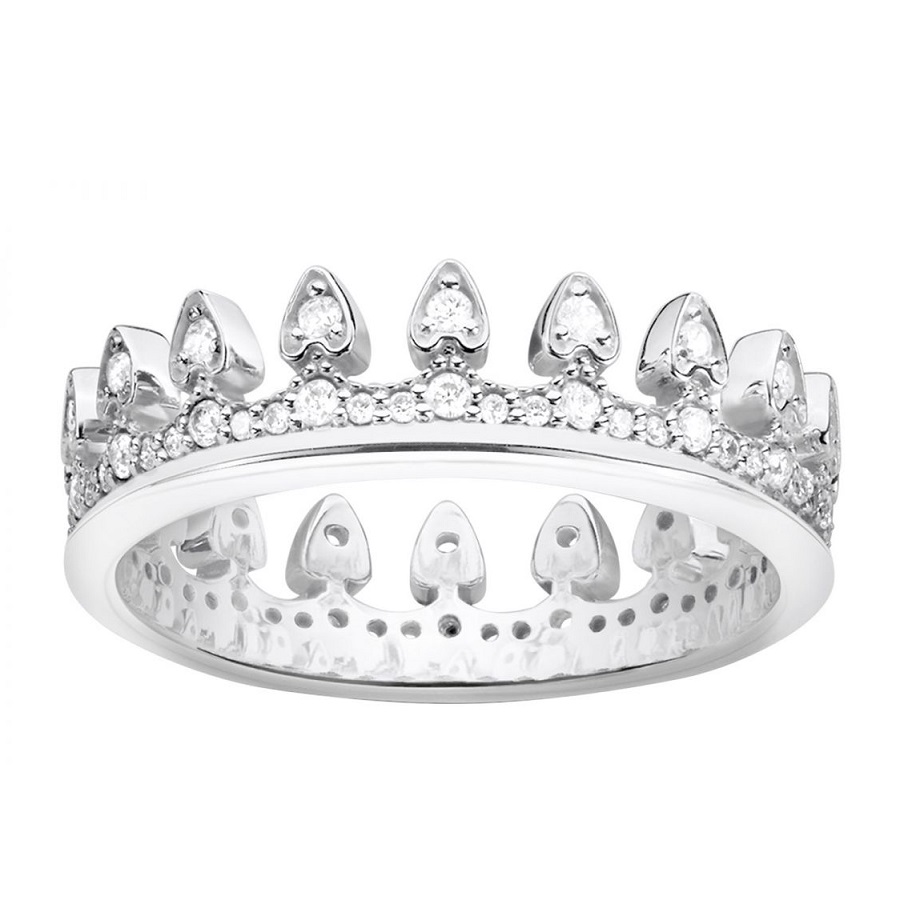 Kit Heath Blossom Eden Blush Ring
This lovely wrap around style ring is crafted in sterling silver with elements of rose gold plating on the leaf. If you are looking for a more relaxed ring style to propose with, this is a gorgeous option which also has other matching jewellery items which look lovely together.
The mix of rose gold and silver is striking but feminine. And the open design means it's somewhat forgiving if you don't have her exact ring size!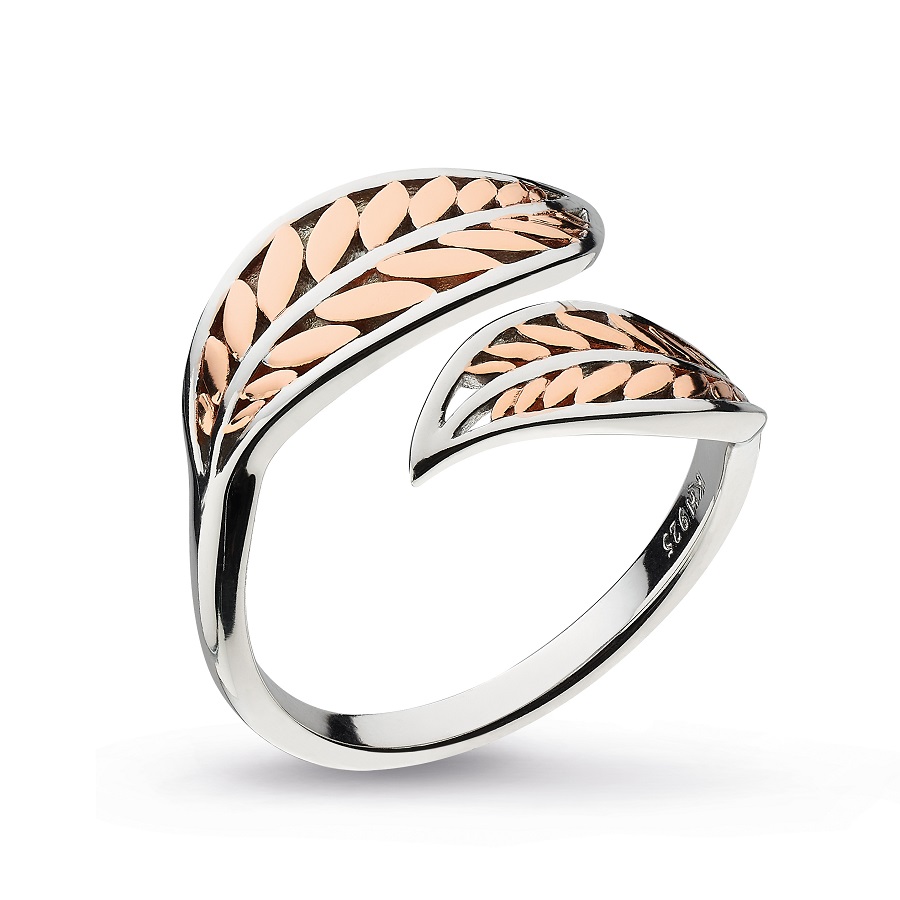 Swarovski Attract Round Ring
If you fancy something a little more like an engagement ring, this classic solitaire round cut crystal ring with crystal-adorned shoulders could be the one. It looks and feels like an engagement ring, but it's crafted in rhodium plated metal with clear Swarovski crystal stones.
You can definitely propose with a temporary ring that looks like a diamond ring if you have a design in mind and can find a good match.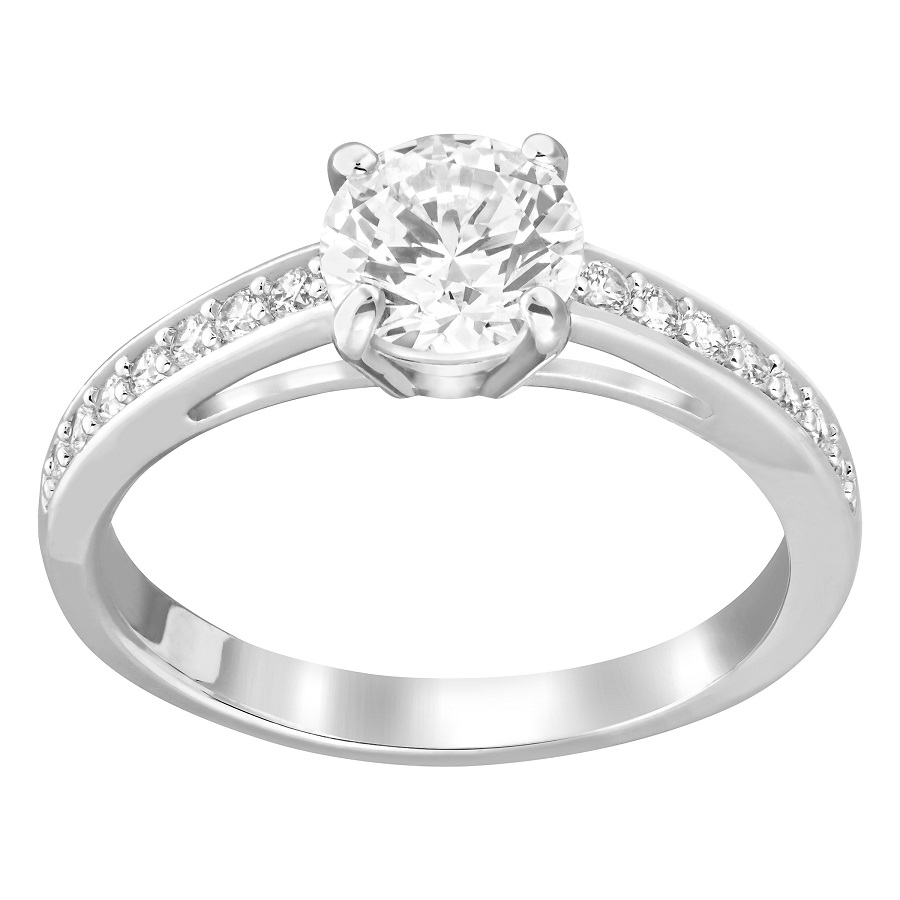 Thomas Sabo Together Forever Ring
This intertwined ring symbolises your inseparable bond. Featuring one ring with 'Together Forever' engraved and the other featuring sparkling white zirconia, this ring says it all and is also a fashionable ring for everyday wear in the future.
If you want to propose with a temporary ring but also want something sophisticated and meaningful, this could be it.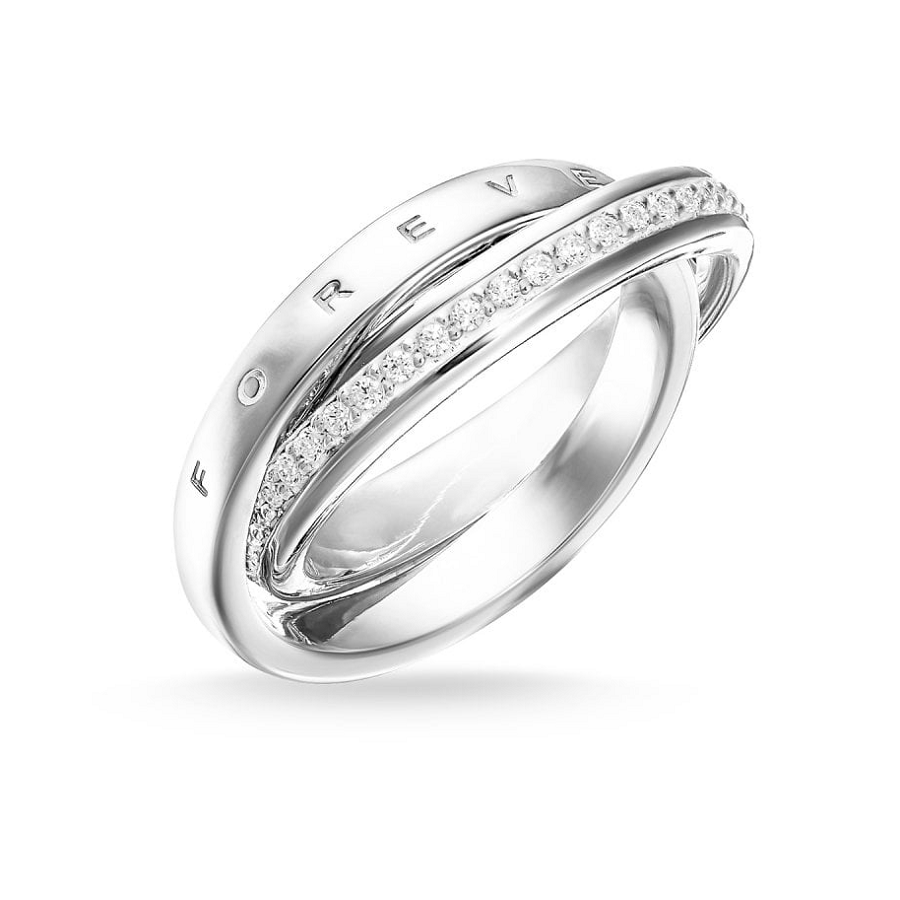 Jersey Pearl Emma-Kate Francis Ring
Another option is a solitaire style ring but with a completely different stone, like a pearl. The pearl is said to strengthen relationships, so is the perfect non-diamond alternative when choosing a proposal ring. Also available in Rose gold or silver, we love it in yellow gold for its rather regal look.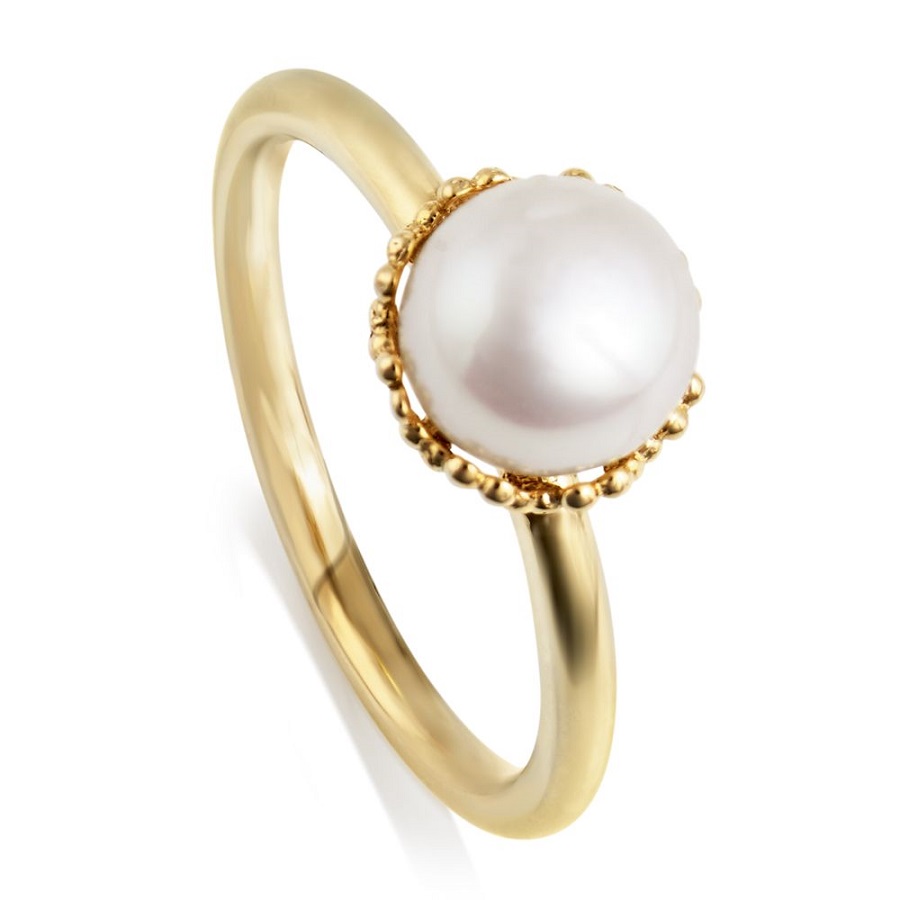 Swarovski Lifelong Bow Ring
We love this for the perfectly clever proposal - asking to 'tie the knot', complete with a tied bow shaped ring. The ring itself is a sophisticated and romantic, yet playful ring that exudes cool glamour.
With its sleek lines, 3D silhouette and mix of rose gold and rhodium plating, this is a versatile and stylish design to add to her jewellery box. So if you want to propose with a temporary ring, one that symbolises 'the knot' could be perfect!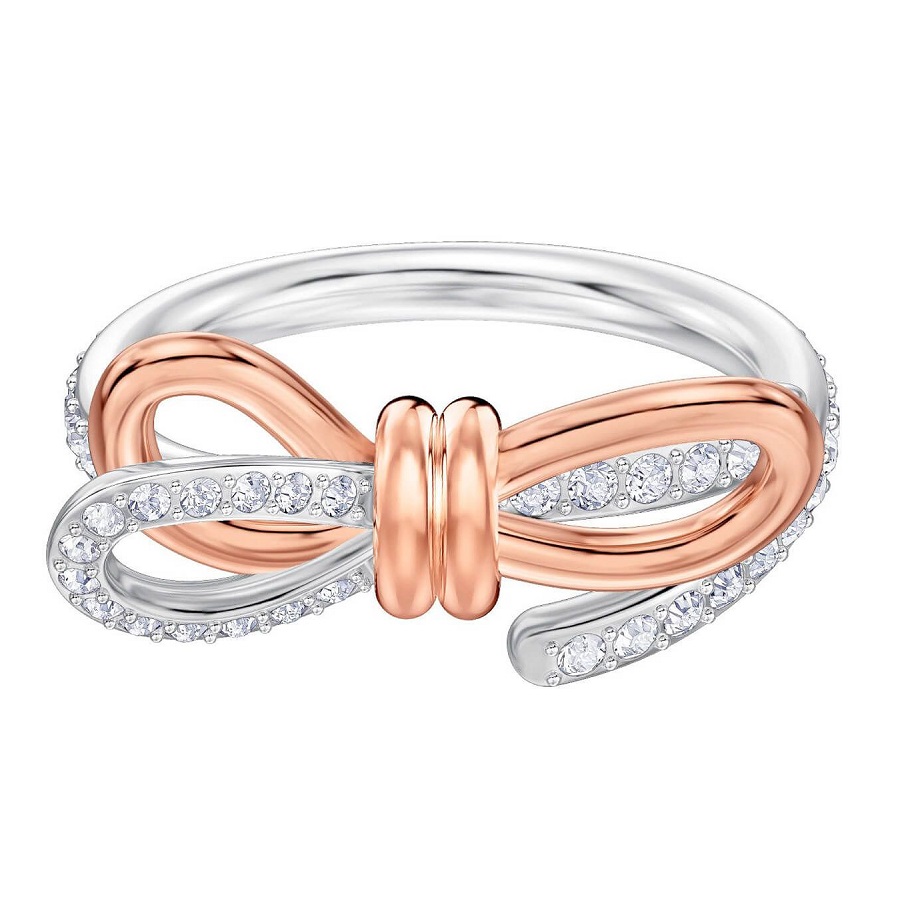 Choosing an engagement ring together
The experience of learning about diamonds, choosing a design, and shopping together for the perfect ring can be very romantic. It's certainly more collaborative. But it doesn't mean you have to go in cold with the whole process. We suggest setting a budget first, getting your eye in based on designs you think she might like, and possibly even creating a shortlist of rings that are within budget at just one or two different jewellers.
Find a jeweller you are happy to work with, so you know the experience will be enjoyable for you both. Go into or speak to as many jewellers as you like. Spend time browsing online to find designs you think she'll love. Then make appointments at one or two of your favourite jewellers so you can go in together and browse and try on rings.
When it comes down to it, if she doesn't completely love the rings on your shortlist or had something very specific in mind, it's not the end of the world. Your jeweller will know what budget you've got to work with and can show you both some different options to try on and choose from. Or you can even design a ring from scratch that you'll have custom made. It's a win-win situation.
Learn more about our engagement, wedding and eternity ring design process.
Browse proposal rings or engagement rings.
Happy proposal planning!
About Us
Niche Jewellery is an independent jewellery shop with a store in Leigh-on-Sea, Essex. We also deliver Online Jewellery in the UK. If you're not quite ready to propose but want to give a jewellery gift, why not browse our collection of Annie Haak bracelets, Silver bracelet for women, Stud earrings for women, and gold necklace for women.