A piece of jewellery is both practical and memorable - a new bracelet or pendant will be around to remind her of your thoughtfulness far longer than flowers or chocolates!
If you are looking for a romantic and memorable gift to give on Valentine's Day, consider jewellery. The great thing about jewellery is the range of materials, styles and price points available - whether she's a laid-back adventurer or a high-end style connoisseur, your Valentine is sure to appreciate the thought you put into finding the perfect piece of jewellery.
So what are the jewellery trends and top ideas to consider this Valentine's Day?
Rose gold
Warm, unique and feminine, jewellery in rose gold colour is that little bit different. Rose gold can be teamed with both silver, platinum, white gold and with yellow gold. Try layering short and long necklaces and stacking bangles and bracelets in different colour combinations. This can be fun when she wants spruce up a plain or casual outfit.
[caption id="attachment_249" align="aligncenter" width="300"]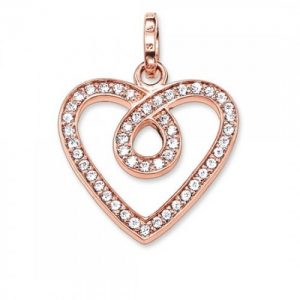 Thomas Sabo Infinity Heart Pendant[/caption]
Stylish bling
Bling can still be understated and stylish. Think sparkly drop earrings or a gorgeous tennis bracelet. Try Swarovski crystal jewellery or consider diamonds for sparkly brilliance this Valentine's Day.
[caption id="attachment_250" align="aligncenter" width="300"]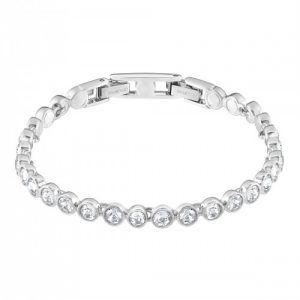 Swarovski Tennis Bracelet[/caption]
Heart shapes
Heart shapes are the classic and timeless Valentine's shape. Try Clogau or Annie Haak for a range of heart styles and in materials including sterling silver, welsh gold and rose gold.
[caption id="attachment_252" align="aligncenter" width="300"]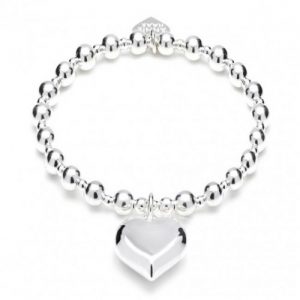 Annie Haak Orchid Silver Charm Bracelet[/caption]
Stackable style
Does she have a particular type or range of jewellery already? Chances are, if she's collecting, she'll want more! Find out if she has any charm bracelets, stackable rings or bracelets, or even a specific brand of jewellery – and add to the collection!
[caption id="attachment_254" align="aligncenter" width="300"]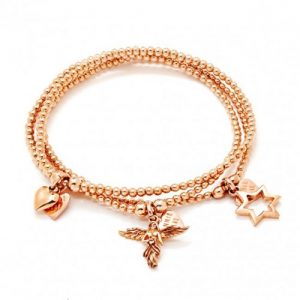 Annie Haak Precious Bracelet Stack[/caption]
Engagement rings
If you are ready to pop the question, what more romantic time than Valentine's to make it official? Consider a timeless round diamond or fashionable halo style with almost any shape of diamond. Above all remember that an engagement ring is a piece of jewellery that symbolises your life together, so choose with your heart.
[caption id="attachment_233" align="aligncenter" width="244"]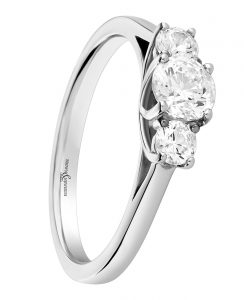 Brown & Newirth Honour Engagement Ring[/caption]
Shop our range of Valentine's ideas or browse our jewellery and watch categories.