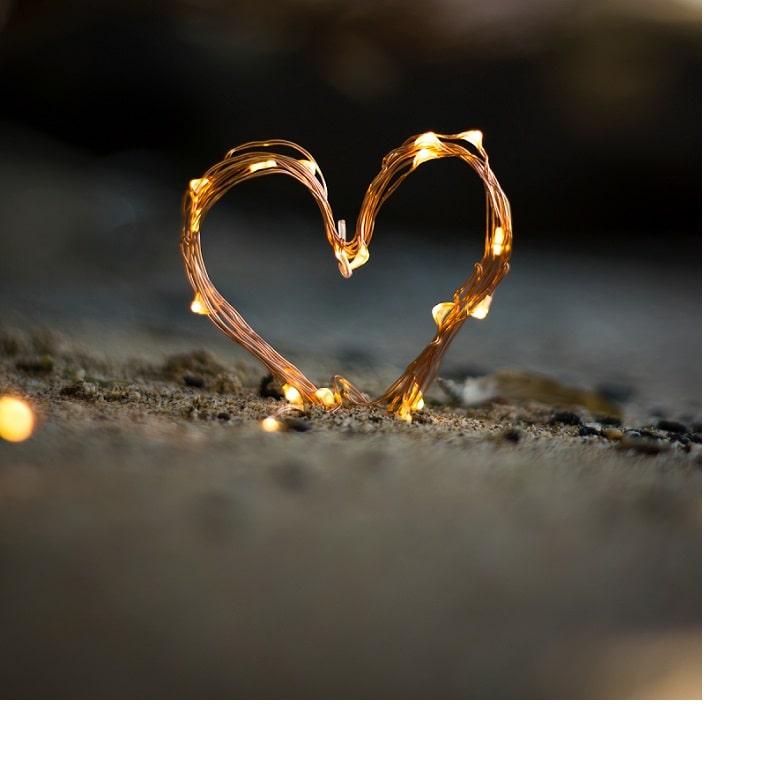 Why is the heart associated with love? This Valentine's Day, millions of cards will be exchanged, most of which feature a heart motif somewhere in the design. But how did the organ that pumps blood around the body become associated with love?
The heart was once linked with knowledge as well as feelings. Egyptians believed that the heart was the source memory as well as emotions, and Aristotle also believed that the heart was an organ of intellect. As knowledge of anatomy improved, the brain's lead role in intellect was discovered.
As the influence of Christianity grew, so the pairing between the heart and love strengthened. Over the years, the idea that the heart is linked to emotion has persisted and the two are now intrinsically linked, with a myriad quotes reflect this: 'Sometimes the heart sees what is invisible to the eye.' (H. Jackson Brown, Jnr).
Hearts are now associated not only with romantic love, but also more broadly passion, purpose, friendship, magic and miracles. So whilst perfect for Valentine's, heart-shaped jewellery is also popular for friends, sisters, mums, and even for yourself. After all, love starts with accepting and respecting yourself.
Here are some of our favourite heart-themed pieces and ranges of jewellery.
Elements Gold Dainty Diamond Heart Necklace and Earrings - perfect subtle sparkle crafted in 9ct gold and diamonds.
[gallery columns="2" size="medium" ids="1011,1010"]
Kit Heath Desire Kiss Triple Hearts Necklace and Drop Earrings - 925 sterling silver with rhodium plating to keep them shining and prevent tarnish.
[gallery columns="2" size="medium" ids="1003,1002"]
Swarovski Ginger Heart Pendant and Earrings in pink - add a pop of colour with these stunning hot pink designs set in rose gold tone.
[gallery columns="2" size="medium" ids="1005,1004"]
Annie Haak Mini Orchid Charm Bracelet with Crystal Heart or Solid Heart.
[gallery columns="2" size="medium" ids="1006,1007"]
Need even more inspiration? Browse heart-themed jewellery ideas here.
And remember - as Helen Keller once said, "The best and most beautiful things in the world cannot be seen or even touched - they must be felt with the heart."