'I have too much jewellery - said no one ever!'  - we all know the saying, and... yes it's true. Jewellery is something we collect over a lifetime, giving us the opportunity to express ourselves and our unique style and lasting much longer than a piece of clothing.
The same can be said of accessories. A sparkling smartphone case or a ballpoint pen to write notes or letters in style can make a brilliant gift or treat to yourself. They are little luxuries for the every day that add sparkle to our everyday lives.
Here are our favourite accessories of the moment:
Swarovski ballpoint pens
These are a brilliant go-to gift, or a treat for a special occasion. There's no better way to brighten up a day. Here are some of our favourites of pasts seasons, but Swarovski are constantly designing new and sparkling designs.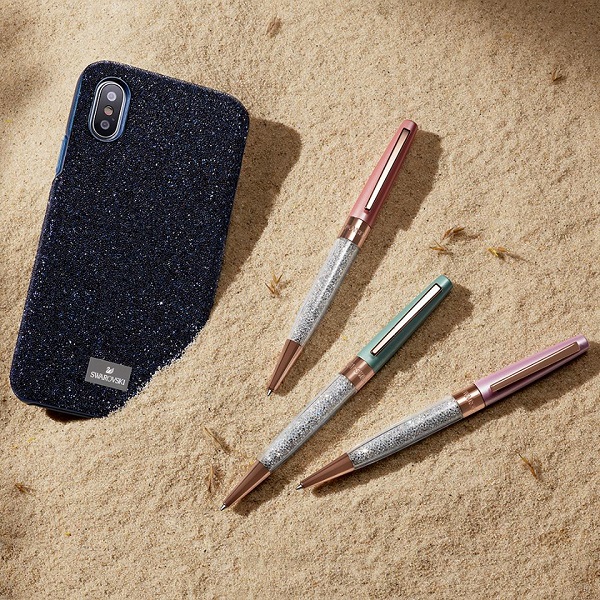 A Swarovski ballpoint pen makes a brilliant gift. It adds a little sparkle to otherwise mundane tasks like writing a shopping list! Swarovski pens are affordable as well, starting at £25.
They are also what most people would consider a luxury, well above your average biro and yet still a great price. And for this reason they make one of the best thank you or birthday gifts for friends.
Fun phone cases
Why not add even more sparkle to your every day with a fun phone case? You'll get plenty of admiration when you flash this phone case up to text your bestie!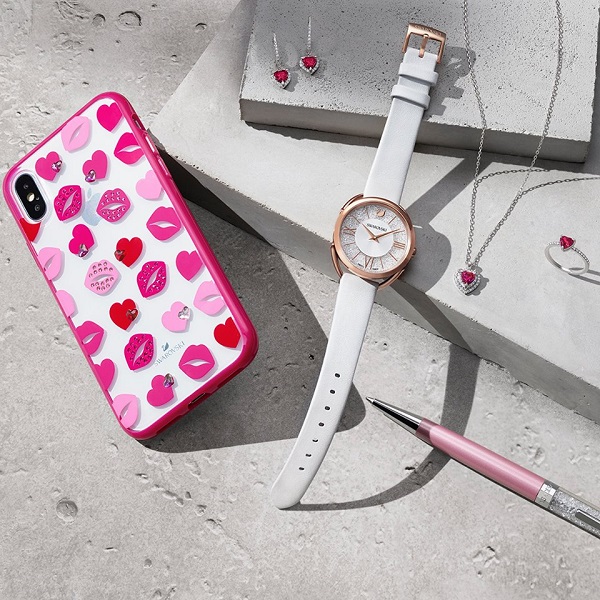 Swarovski brings out new phone cases each season for the latest models of smartphone. They range from classic to quirky. A Swarovski phone case is one of the latest must-have accessories.
These phone cases are not only stylish, but they of course add protection to your phone from bumps and scratches. Who wouldn't love a stylish phone case as a gift?
And you can even mix and match your phone case in with your jewellery. Most Swarovski phone case designs are part of a jewellery collection and will complement any pieces from that collection perfectly!
Smartphone rings
And speaking of phones, keep a hold of your precious communication device with a smartphone ring. The swivel grip allows 360-degree rotation and 180-degree movement for vertical or horizontal kickstand capability.
Being so functional and glamorous, you'll wonder how you lived without one. How cute is this Swarovski smartphone ring?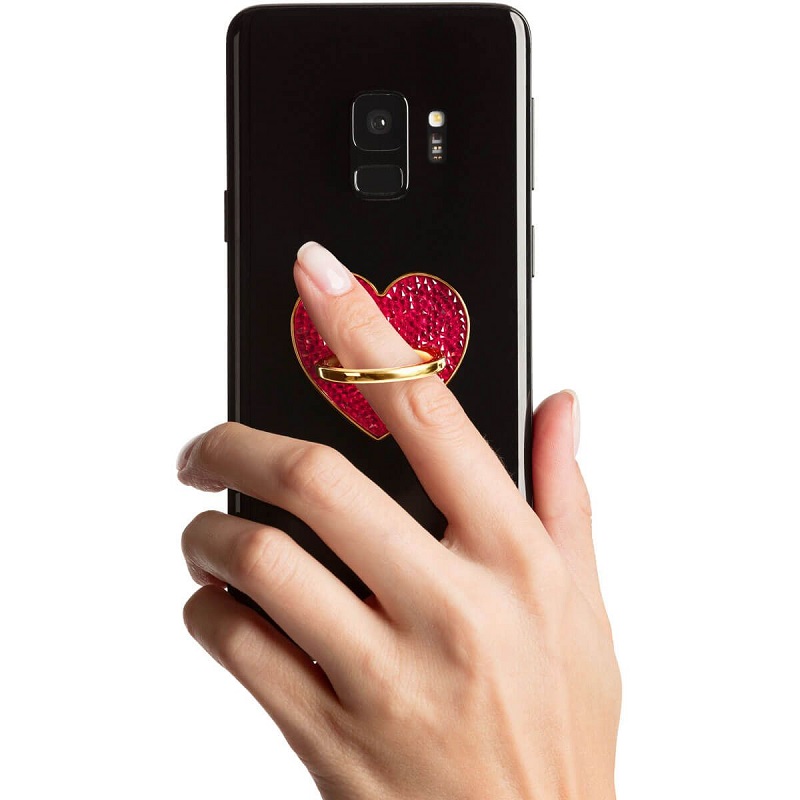 Bright brooches
The brooch is back, so thowback to the 70s with pin-on sparkle! Get a fresh new but retro look with these stunning summer motifs. We also really love the Eternal Flower Daisy Brooch by Swarovski, which can be worn as a necklace and a brooch. Now that's versatility at its most stylish!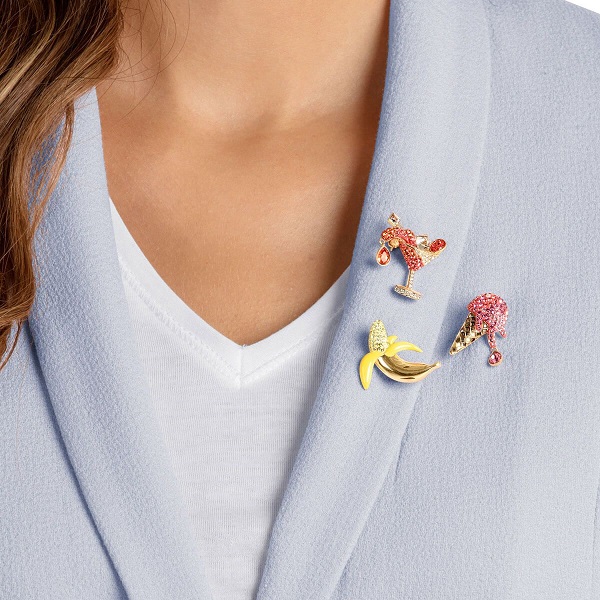 Treat a friend or loved one, or take on the world with some sparkling accessories by your side. It will not only add shine to your every day, but a little sparkle can really lift the mood!
Shop for online jewellery in UK here.