Your wedding band is one of the most important jewellery choices you'll ever make, but how do you decide between silver vs gold? Discover the facts behind each metal to help you make the right choice for you, with our battle of the wedding bands.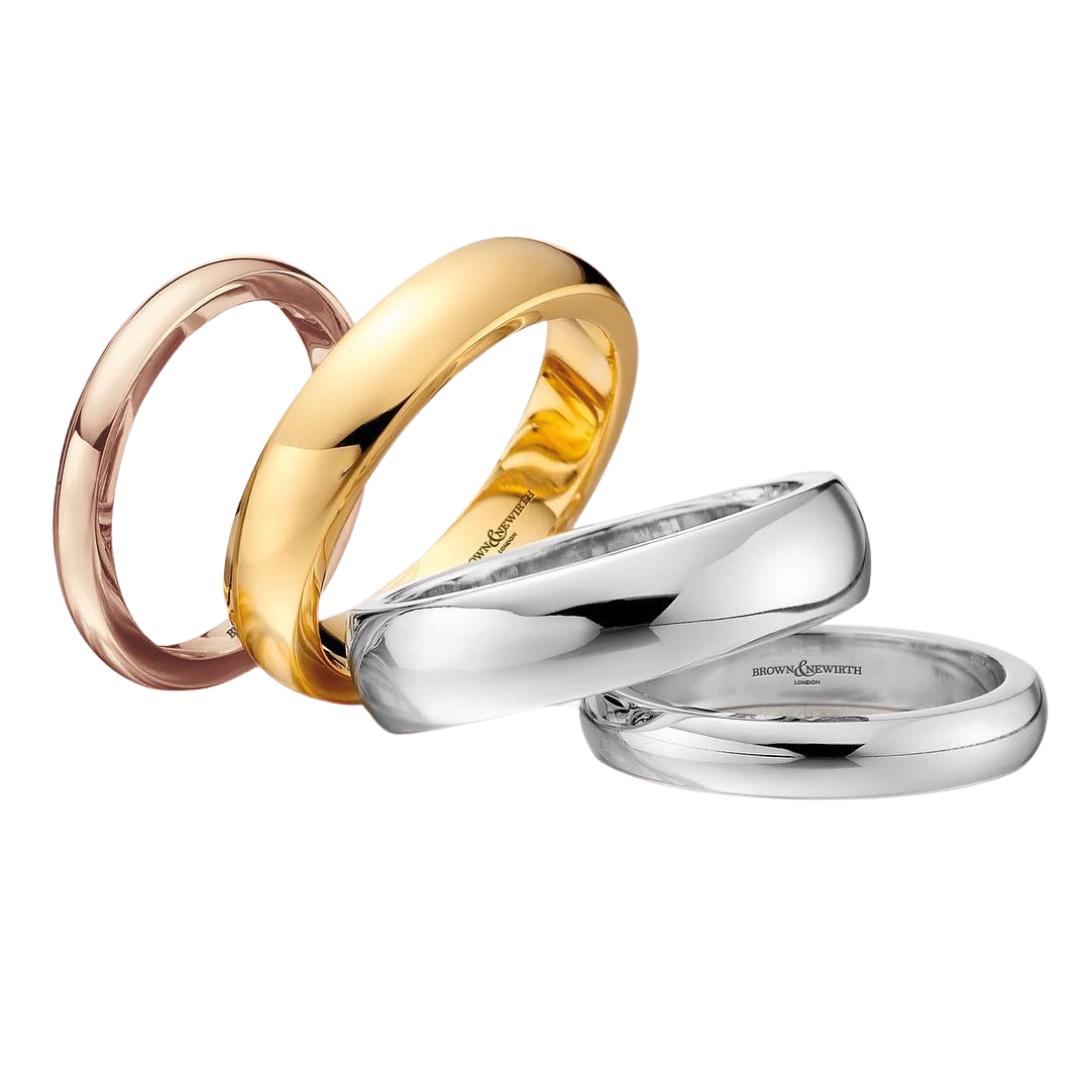 Choosing a wedding band is one of the most important steps when planning your wedding
We know there's lots to think about when planning all the details of your big day - but let's face it, you'll be wearing your wedding band long after the last guest leaves and all the presents are opened. 
You will be wearing your wedding band for a lifetime. So it's important to get it right and choose a ring that you'll love wearing every day for the rest of your life together.
But what kind of wedding band should you choose? The traditional gold band? A diamond-studded affair or a silver-coloured ring? How do you decide in the battle of silver vs gold?
Wedding bands
Wedding bands have taken many forms over the hundreds of years that we have been using them to celebrate love between two people. As far back as the ancient Egyptians, we've been wearing them as a symbol of eternity and perpetual love. Originally they are thought to have been made from reeds and other plants, but it was the ancient Greeks and Romans who began the trend for wearing metal wedding bands. 
At first, only the richest could afford a metal band. Now it's commonplace to choose a wedding ring made from metal. But how do you make that difficult choice between silver and gold, when you might be wearing it forever?
The first thing to consider is what will match your engagement ring. In fact, some engagement rings and wedding rings come as a package. Which makes it simple to find the perfect wedding band to sit alongside your engagement ring.
But if that's not the case, or you want to make your own choice, where do you start?

Gold vs silver: battle of the wedding bands
Of course you will need to find a style of ring you like and some wedding bands are more sparkle than metal. But this Style Edit is all about the choice between silver and gold metals. So let's start with the facts. What are the benefits of each metal in the silver vs gold battle of the wedding bands?
Yellow gold wedding bands
Yellow gold remains the traditional choice for wedding bands and will likely never go out of fashion. It's also unlikely to ever lose its value. So if you like wearing gold and it goes with your style then it is a good choice for your wedding band. 
Bear in mind however, that even traditional yellow gold is a mix of pure gold and other metals like copper and zinc. It is softer than some of the other metal choices, so you'll need a high karat of at least 14k or 18k to make sure it lasts as long as your love. But it may still require regular polishing and replating after several years. 
On the plus side, it is hypoallergenic, and usually complements olive and darker skin tones. ​​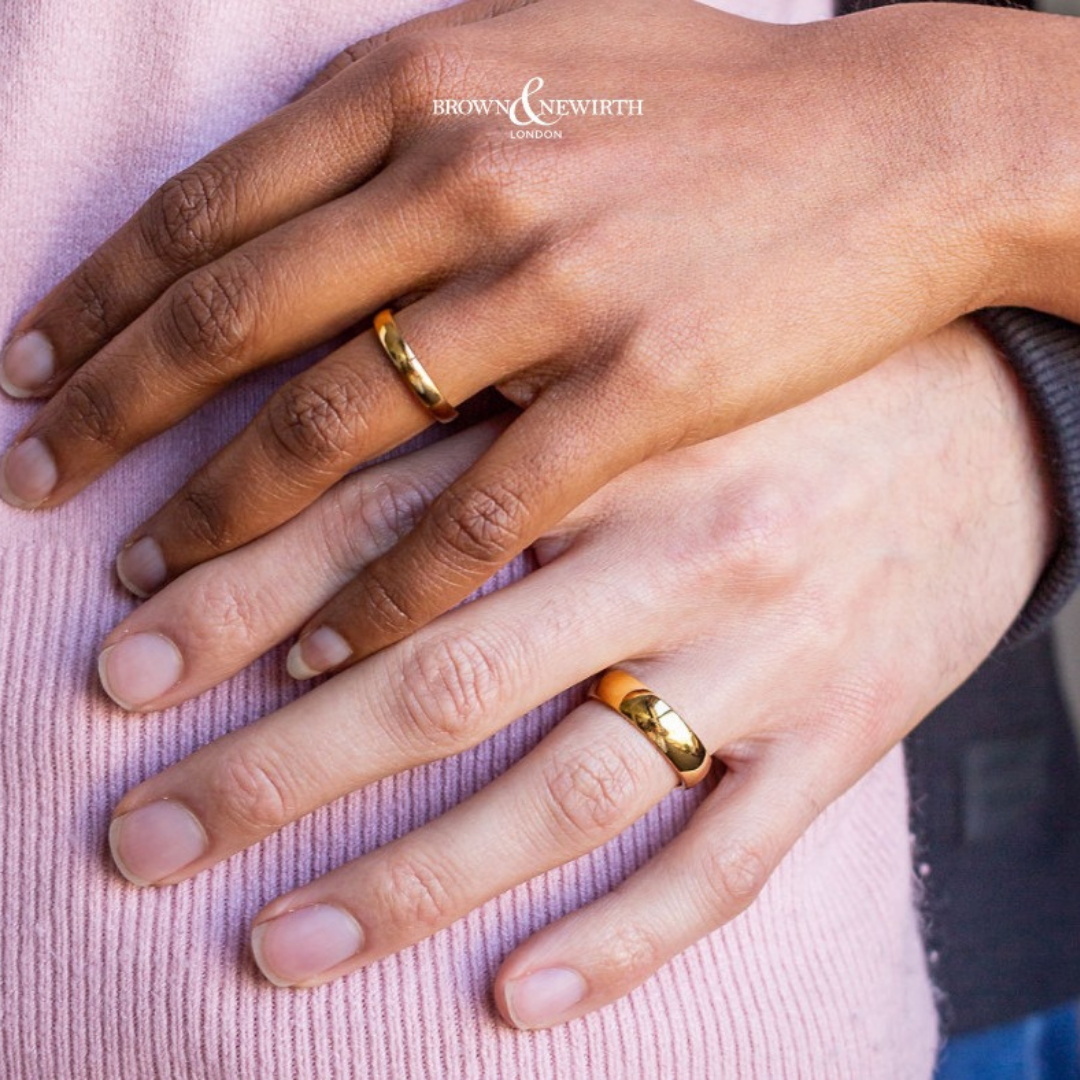 Platinum wedding bands
Silver is much softer than gold, which is why it's not traditionally used to make wedding rings, as they're worn every day and tend to get a lot of wear and tear. But if you prefer silver coloured metals white gold or platinum make an excellent alternative. They have the same colouring as silver but are much more hard wearing. 
Platinum is often considered the most illustrious choice of metal. It's naturally occurring and is rarer, harder and heavier than gold, which makes it more expensive. Your ring will require some maintenance over the years, like regular polishing. On the plus side platinum is more hard wearing than gold and hypoallergenic. And it looks great against fair and rosy skin.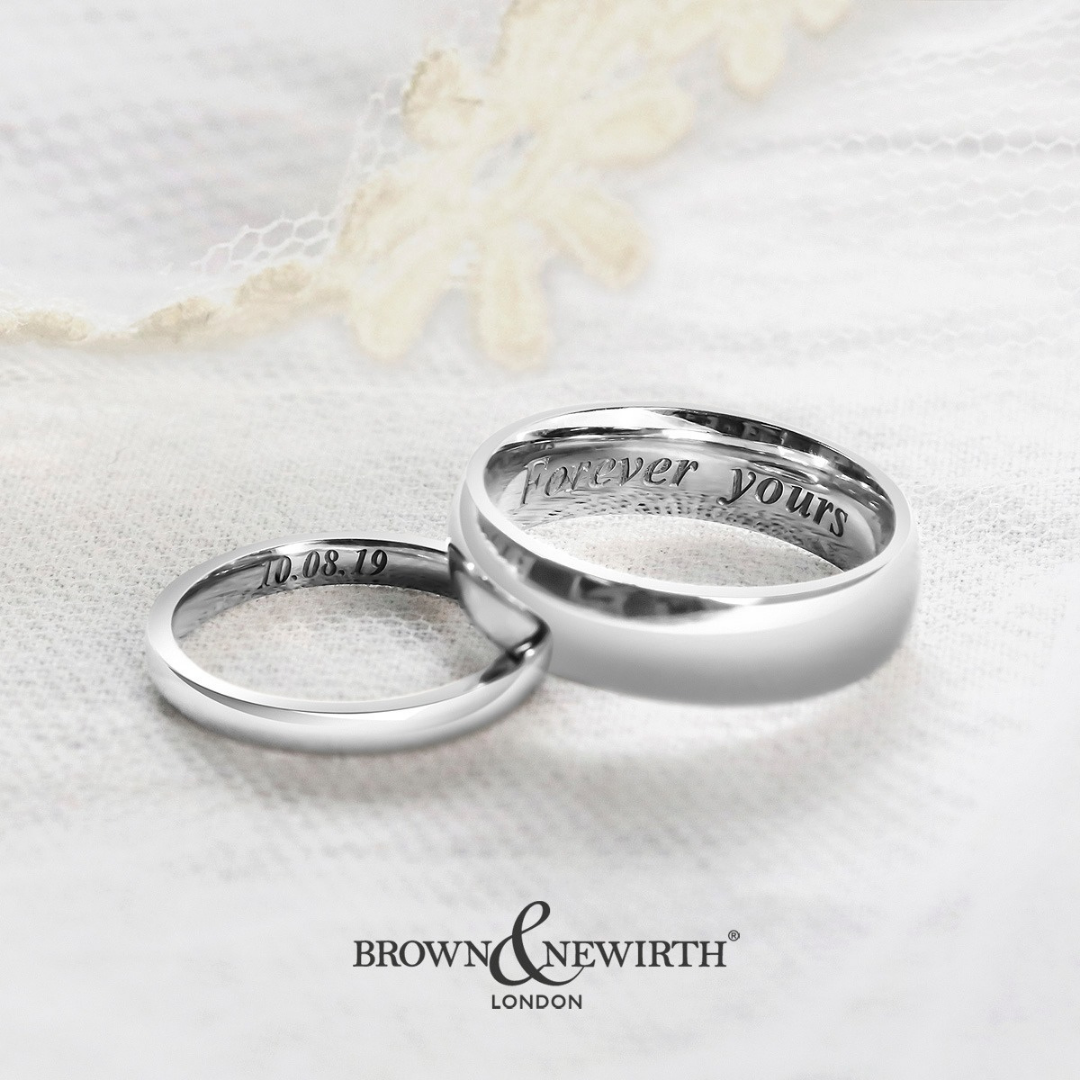 White gold wedding bands
White gold looks like silver but is actually a mix of pure gold and lighter coloured metals like nickel and silver. That's what gives it that silvery look. It's easier to make and therefore cheaper than platinum but looks very similar, so makes a great choice for those who love wearing silver jewellery. It's also excellent at taking the knocks of everyday life in its stride without getting scratched or misshapen. In fact, it's harder than both platinum and yellow gold, so it makes an enduring choice of wedding band.
The only down sides are that sometimes the mix of metals include nickel, which means it may not be hypoallergenic. It also needs dipping every few years to replace the plating on the outside and renew the colour. But this is relatively inexpensive. 
Niche Jewellery is one of the finest online store from where you can buy Jewellery for your Wedding and other occassion.
Rose gold wedding bands
Another alternative metal for your wedding band is rose gold. Rose gold has a more pinky-copper tone than white or yellow gold. In fact, it's a mixture of gold and copper, which is what gives it that lovely romantic hue and makes it incredibly durable - more so than white or yellow gold. 
Rose gold has become increasingly popular in all jewellery because it tends to look great with any skin tone. Some people love wearing it with other metals too. But bear in mind that because it's a mix of metals it's not hypoallergenic.
Other choices
Other possibilities for wedding bands include titanium. A popular choice due to the modern design and durability of bands. Wedding bands also come in a variety of shapes and styles, some decorated with diamonds or other stones. You could also choose a simple silver band, but it might need quite a lot of looking after.
Help to choose your wedding band
For more help and advice on choosing your wedding band get in touch or pop into our store.
Don't forget that almost all our wedding rings are made to order, so we can make your favourite design in yellow, white or rose gold, or platinum.
Ultimately, whatever ring you choose has to be personal to you. In the battle of the wedding bands, no metal is better or worse than any other. The choice is entirely about you, your personal style and your taste.
Try to imagine wearing your ring forever - and if that makes you feel good, it's probably a good choice.
Moreover, you can go for Bracelets for Women, Necklaces for Women, Earrings for Women, Watches, Charms, and another kind of Wedding Jewellery from Niche Jewellery.