Party season is upon us. If you're gearing up for a party or get-together, your jewellery can give you an edge when it comes to style or add a festive touch to your outfit. The festive season is all about sparkle and beauty, so your party jewellery should emulate this as well.
Whether it's for the office Christmas party, a family Christmas gathering, or a New Year's Eve event, invest in jewellery that will stand out this party season. A great trend this season is versatility. All of our top party pieces will be versatile for the rest of the year as an addition to your jewellery box.
Here are our top party jewellery pieces for 5 different styles of event this season. But remember these pieces will be brilliant additions to your jewellery collection any time of year!
Formal party jewellery
If you've got a fancy do to attend, you can't go past these lovely long multi-strand earrings by Swarovski. Available in both a silvery rhodium finish and a gold finish, both with clear Swarovski Crystals. They will add instant glamour to your formal evening wear at that special party or event.
Featuring long tassels embellished with sparkling cupchains and rhodium plated ballchains, these earrings are a showstopper and guarantee to catch eyes. A great addition to a simple outfit to add that festive touch to your outfit. Or explore our full collection of earrings for women here.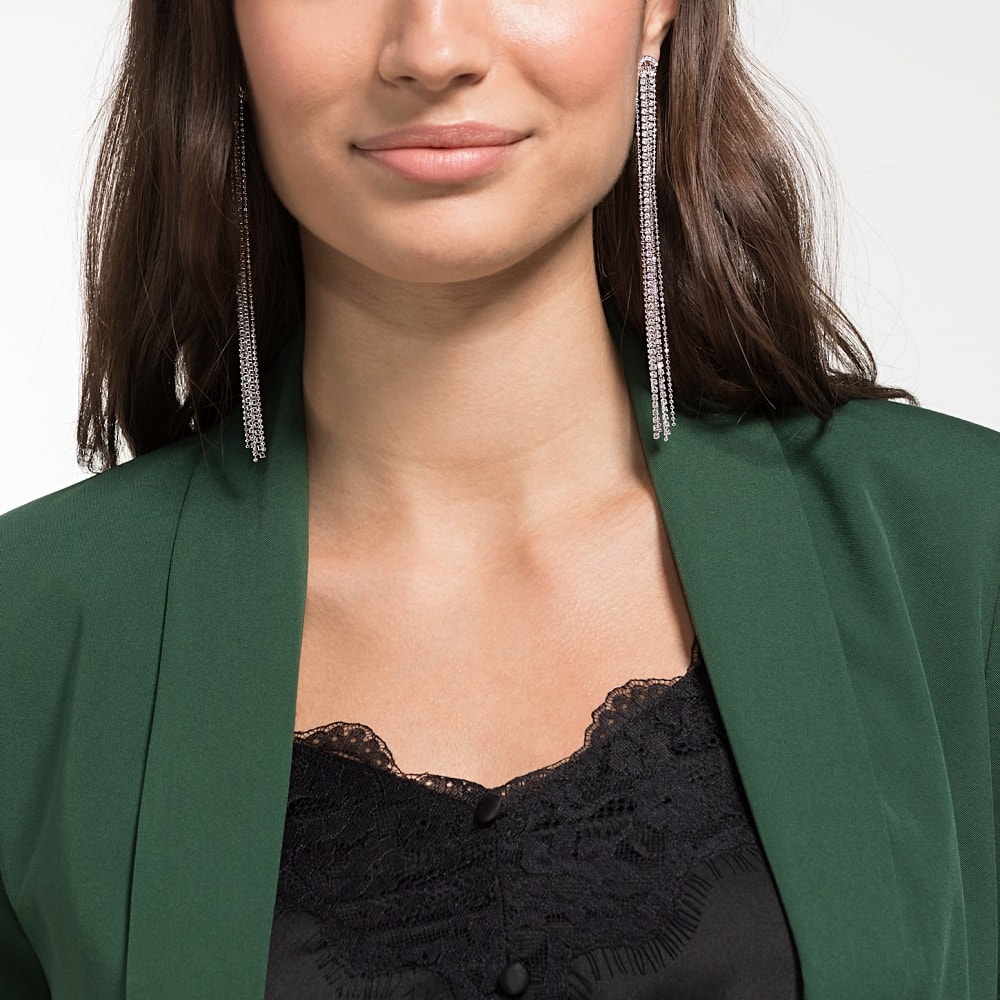 Versatility factor - 8/10. You might not be popping them on before breakfast every day, but they will definitely come in handy for evenings out and dinner dates. Simply team with a cosy off-white jumper to get a Wintery look or a plain black top for a simple but stunning effect.
Party fun
If it's a less formal Christmas party affair, this Ania Haie necklace is the ticket. With a subtly boho look and gold finish, this necklace will work well for most party outfits.
Yellow gold has been big this year and we predict will continue to remain strong in the new year. Adding glamour and warmth from the yellow gold, this necklace is guaranteed to compliment any festive colours.
Wear this Ania Haie necklace on its own, or up the style factor with pendant and necklace layering. It's the latest in fine and dainty jewellery. Or find even more options in our collection of necklaces for women.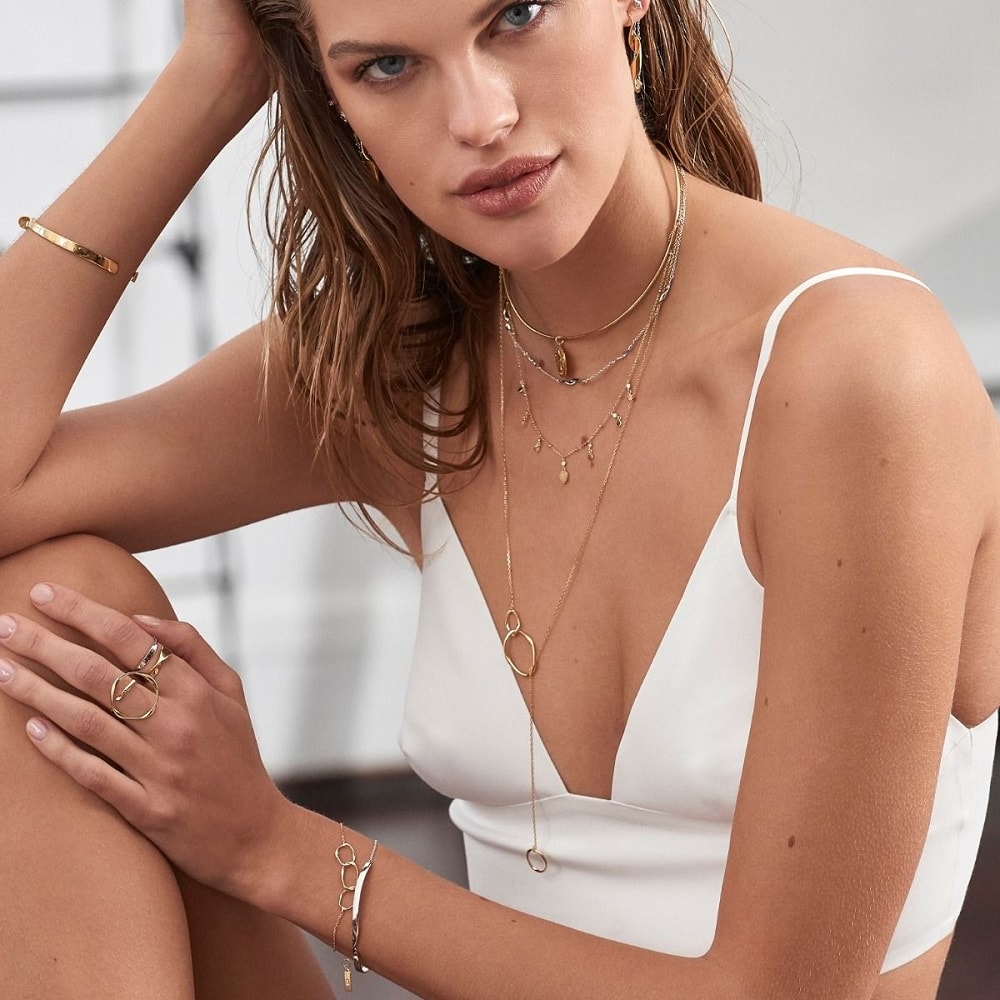 Versatility factor - 9/10. It works on its own as well as in a layered look. It can be paired with both dressy outfits and casual wear. It's right on trend in gold-plated sterling silver. It's also a reasonable price at under £90. We've got to give it near full marks.
Christmas day
For Christmas day we love this Power Collection slake style bracelet by Swarovski. Our personal favourites are the green and red colours for it's subtle nod to Christmas, yet you could wear it any time with black, white, purples, rust or orange colours in particular. It's colourful without being too out there.
With a nod to festive colours, this wraparound bracelet is also stylish and adds sparkle to your wrist. It can be dressed up or down depending on your Christmas plans. There is also a range of other colours available in this style.
Combining sparkle and comfort, the Slake bracelet is the perfect accessory no matter what you are doing this festive season. A great addition to any outfit to add that festive touch to your outfit. Or browse our full collection of bracelets for women.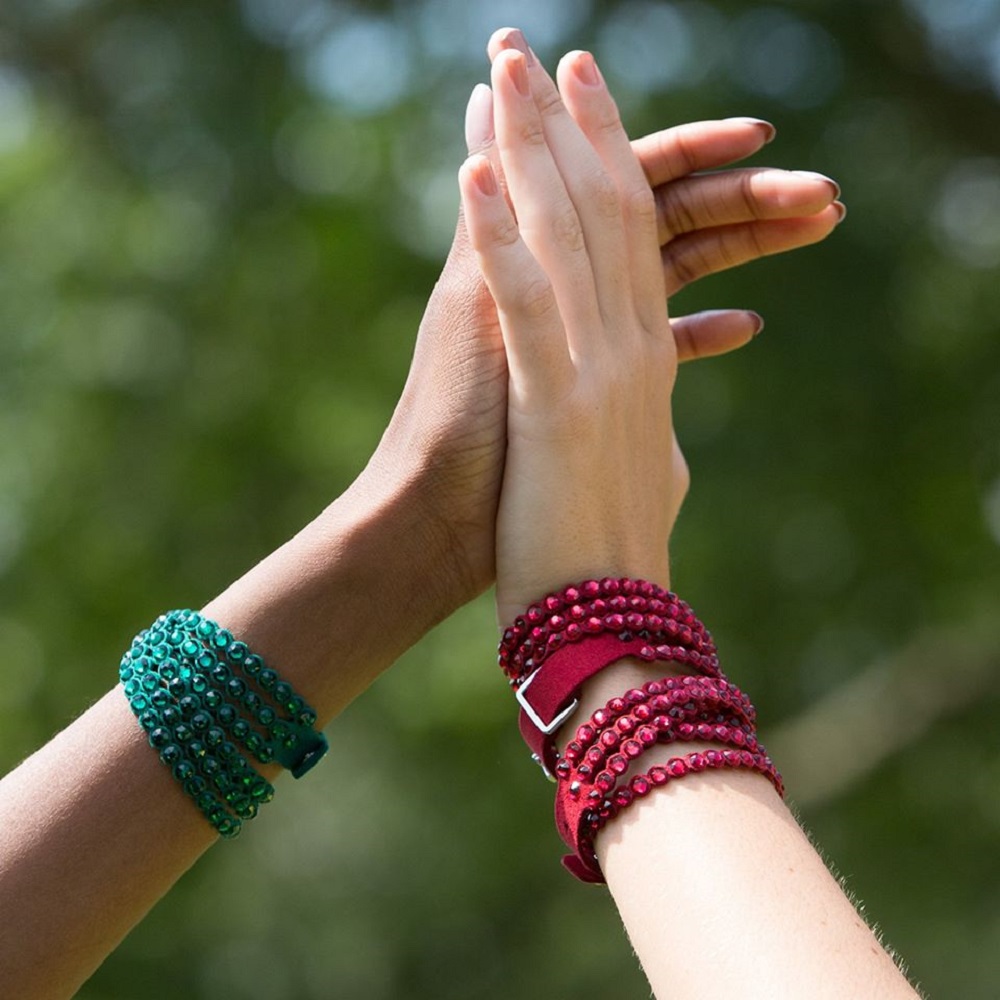 Versatility factor - 7/10. Yes, it is a statement look, with wraparound sparkle - but there are lots of ways you can wear it, including as a choker or headband, which gives it an extra point!
New Year's cheer
Consider this Cetara Due Grande pendant by Sif Jakobs for your perfect New Year's accessory. Crafted from 925 sterling silver with white zirconia, it can be worn in different ways, with both or either bevelled circular feature alone, and is also length adjustable.
This Sif Jakobs necklace is a great versatile piece that will add sparkle to a number of outfits and occasions.
This is quite a unique piece, and will serve your jewellery box well in addition to adding New Year's cheer to your outfit when seeing in 2020! Or browse our full collection of necklaces for women.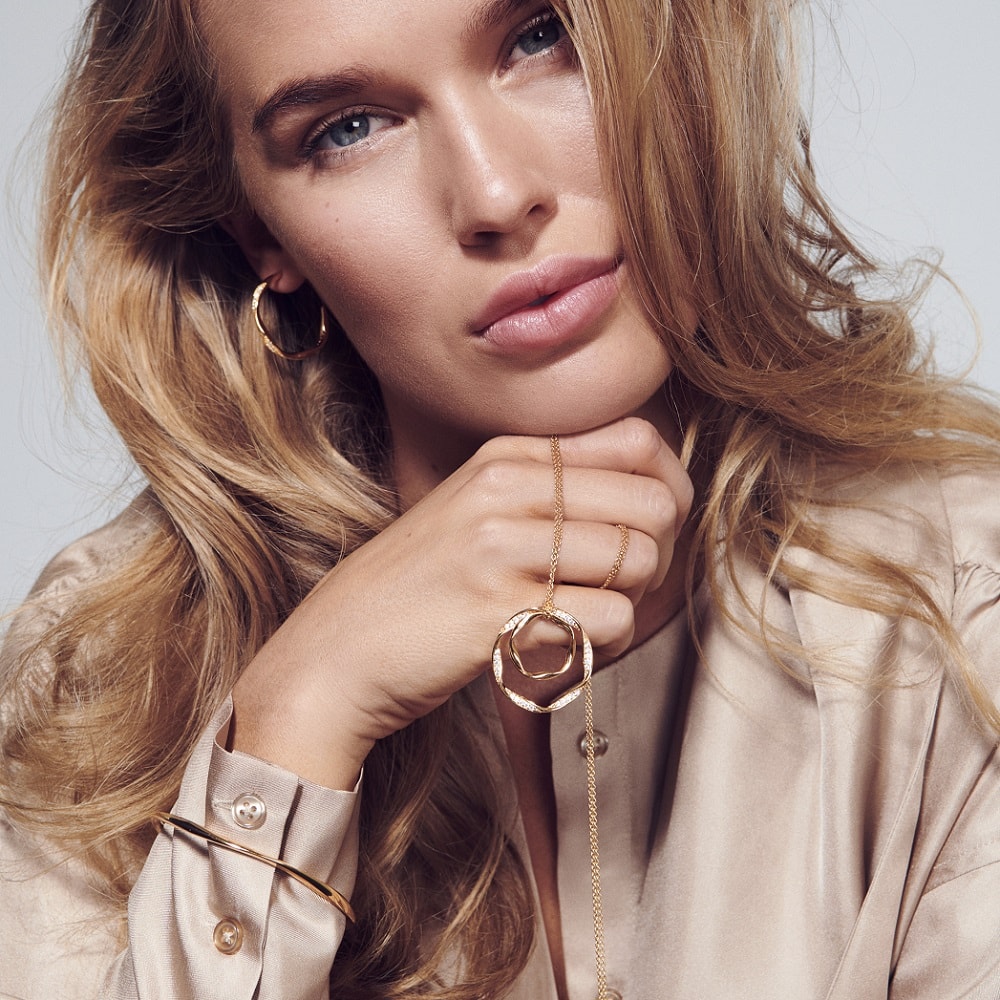 Versatility factor - 10/10. We've got to give it full marks for not only being stunning as a standalone piece, but also being able to be worn with either or both circles, with sparkles or without, and at different lengths. Just what you need in a piece of jewellery and well worth the price tag at £149 with that many looks.
Standout statement
We love these Coeur de Lion Amulet earrings crafted in Stainless Steel and featuring multi-coloured Swarovski Crystals for a standout statement. If you are attending an event where you want to stand out, these earrings will do the job.
These stunning Coeur de Lion earrings contain beautiful hues which will go with all manner of colours and outfits. They are also a good size for statement style, and are carefully handcrafted in Germany.
Whilst these earrings can be mixed and matched with other colourful designs in the Coeur de Lion range, they also look simply stunning on their own or when teamed with more delicate and subtle pieces of jewellery. Find even more stunning earrings for women in our full collection.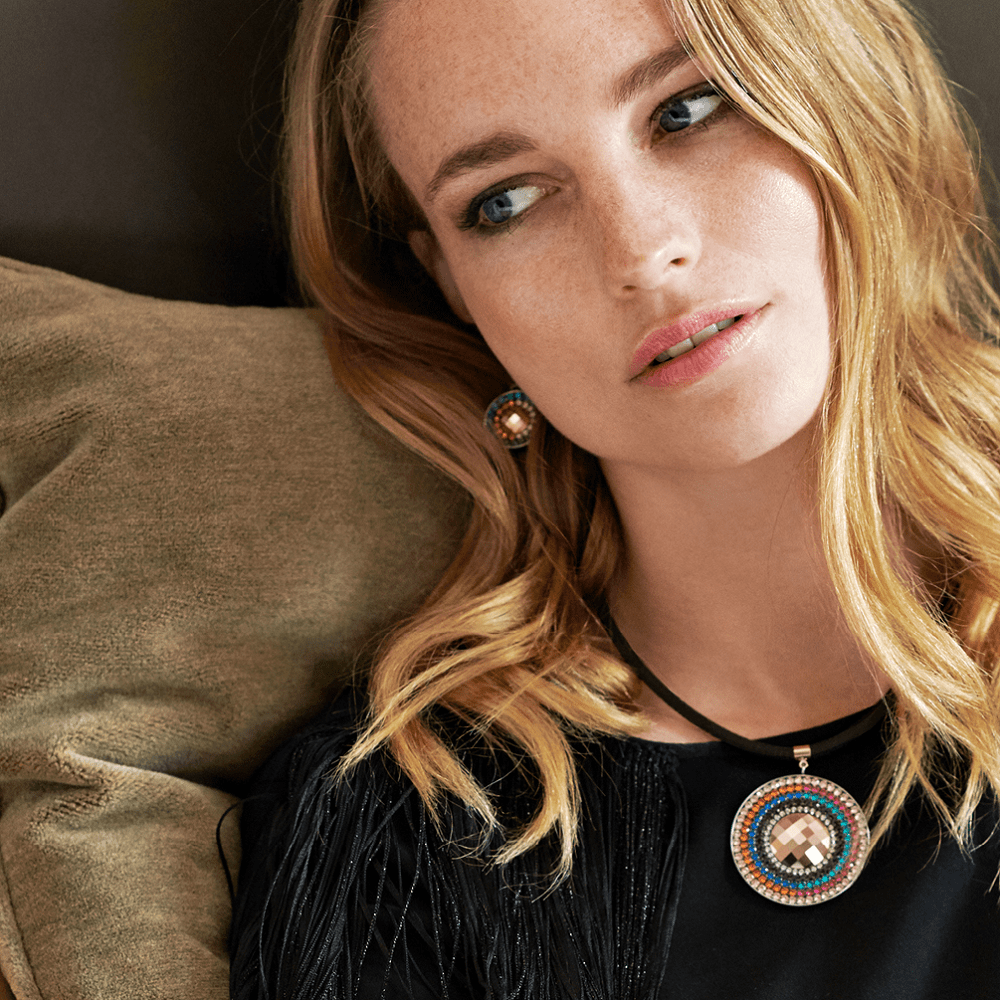 Versatility factor - 7/10. These earrings might not be standard everyday office wear, but they do make a stunning, colourful statement. They can also be worn with many different colours, thanks to the range of colours in their palette.
For even more party season jewellery inspiration, check out our party time suggestions here.
And have a wonderful festive season!

At Niche Jewellery we are passionate about high quality, beautiful jewellery. We love helping you find your perfect piece or gifts for friends and loved ones. From time to time we review and revise our blog content to make sure we bring you the latest jewellery style inspiration. This blog was updated for content and accuracy in June 2020.