What to choose for the November birthday? It's getting close to Christmas, so it's easy to overlook November birthdays. By mid-month everyone is starting to plan Christmas, so you'll earn lots of brownie points by remembering those with November birthdays and choosing the perfect birthstone gift.
There are two birthstones to choose from for November, topaz and citrine. November star signs are Scorpio up to the 22nd and Sagittarius from the 23rd to the end of November.
Here are some ideas for you to thrill on those November birthdays.
Swarovski Remix Charm and Carrier
Swarovski Remix is one of the most versatile jewellery styles on the market today. The charm carrier is the perfect base for the November birthstone charm. You can wear Remix as a bracelet, or combine with other strand to create more unique looks like chokers, silver necklace for women or even headbands or belts.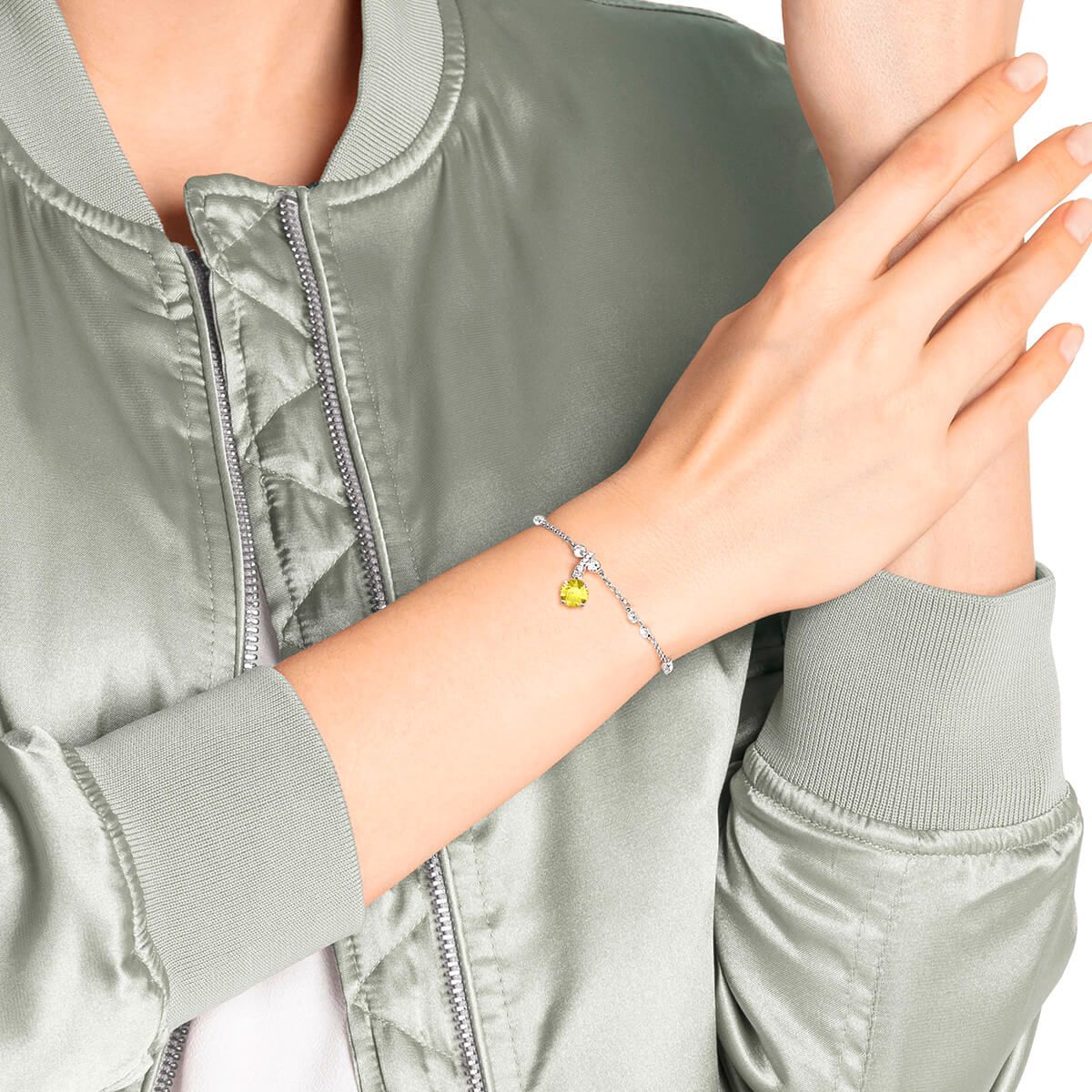 Find out more about how to wear Swarovski Remix.
Sif Jakobs Jewellery
Sif Jakobs has brought in more and more stunning colours in recent seasons. The subtle yellow stones work beautifully with yellow gold plating to give a stunning but subtle nod to the November birthstone. Checkout charm bracelets for women.
[gallery columns="2" size="full" ids="1704,1705"]
Give affordable luxury with Sif Jakobs Jewellery.
The Zodiac Pendants by Swarovski
The Zodiac pendants are another versatile style which gives the wearer the opportunity to create their own narrative, with the central medallion and pear-shaped stone being removable. 
[gallery size="full" columns="2" ids="1707,1706"]
Give personalised sparkle with Swarovski Zodiacs.
Swarovski Kris Bear
The Swarovski Kris Bear is a beloved character world wide. Give a personalised gift with your friend or loved one's birthstone colour. The perfect sparkling accessory to brighten their day.
[gallery columns="2" size="full" ids="1709,1708"]
Shop Swarovski Kris Bears.
Sunshine Jewellery Range
Another gorgeous option by Swarovski is the Sunshine range, with sparkling yellow crystal stones as the central highlight.
[gallery columns="2" size="full" ids="1711,1710"]
Happy November Birthdays! Be that friend who nails the perfect gift this month!
Shop stud earrings for women.