Pandora is one of the most recognised jewellery brands in the world, with a huge, loyal following.
Their story began in 1982 with a small shop in Copenhagen.
Now Pandora are a global sensation and their signature charm bracelets are worn by women of all ages around the world.
What makes Pandora so special?
Pandora's charm bracelets are the ultimate personalised jewellery. With charms to remember the special people, places and achievements in your life. Choose charms to celebrate moments and milestones, or express your personal style.
Most importantly, charms also make excellent gifts. So friends and family can help grow a collection. And there's something for every occasion, so you can celebrate in style.
Pandora Charm Bracelets - how to get started.
We'd recommend starting your collection with a Pandora charm bracelet.
There are several styles, finishes and clasps and each one comes in a variety of sizes to suit every wrist.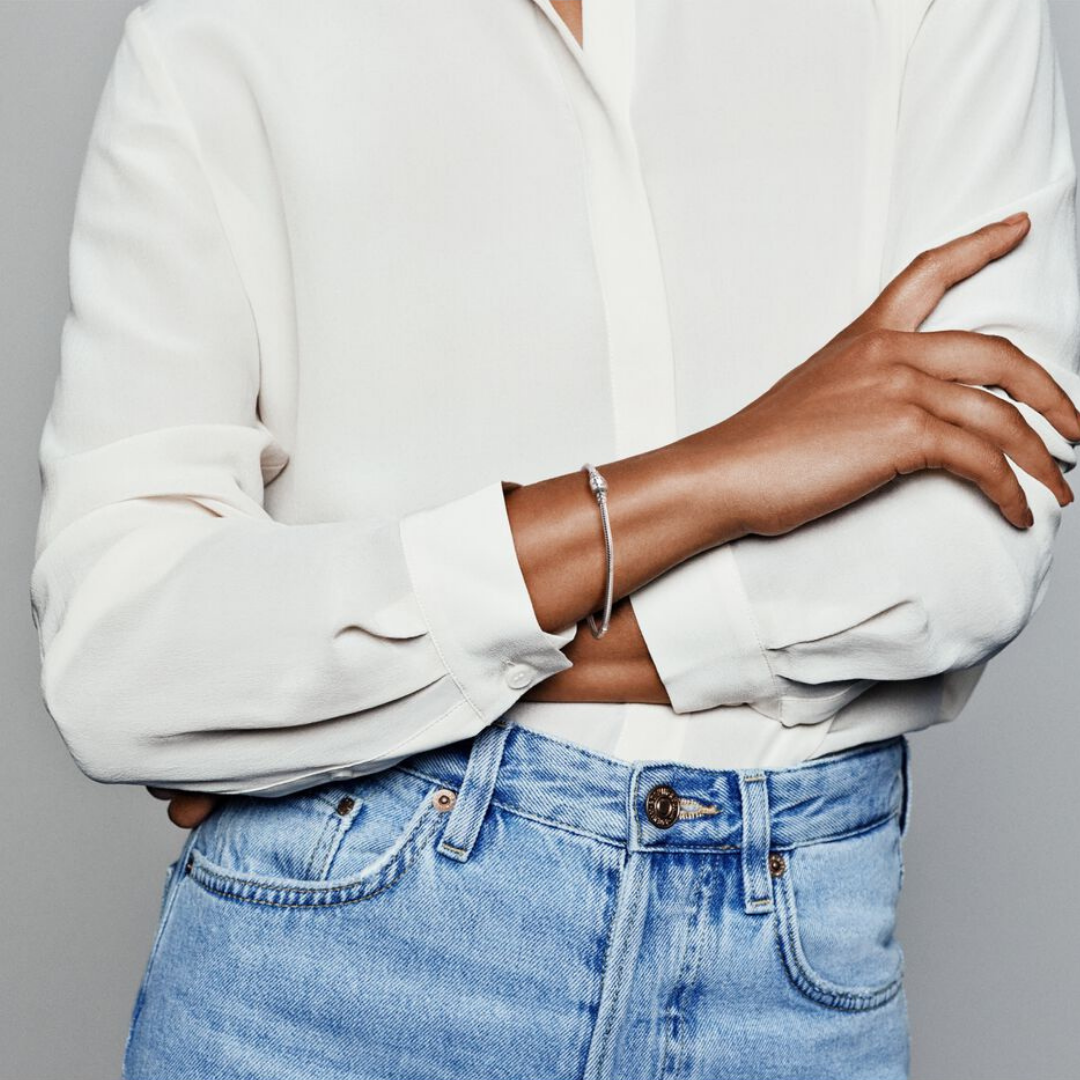 This barrel-clasp sterling silver Moments Snake Chain Bracelet is the original Pandora bracelet design. Updated and perfected for today, it's a little piece of Pandora history. Which makes it the perfect choice for starting your Pandora journey. Or a classic addition to an existing collection.
If you're buying it as a gift, add a charm to celebrate the occasion. There are charms to mark all the big birthdays and milestones. Or choose a charm that means something personal to you or your loved one.
For a different take on a classic, the Moments Snake Chain Bracelet also comes in a heart or trendy T-Bar clasp version.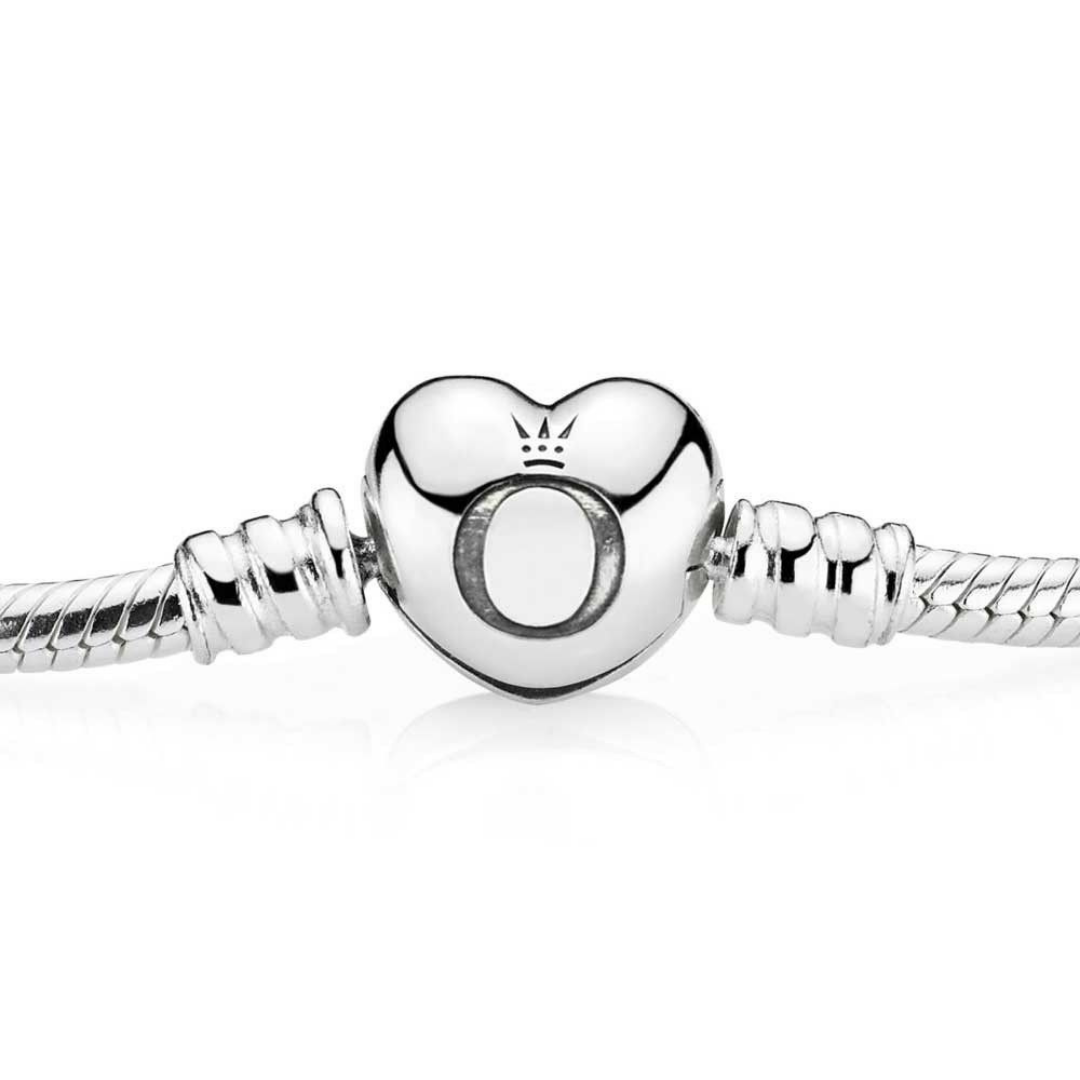 But in truth, whichever one you choose, you can't really go wrong. Because they all look stunning by themselves or adorned with charms.
And if you've got one already, why not get another? They look even better layered together.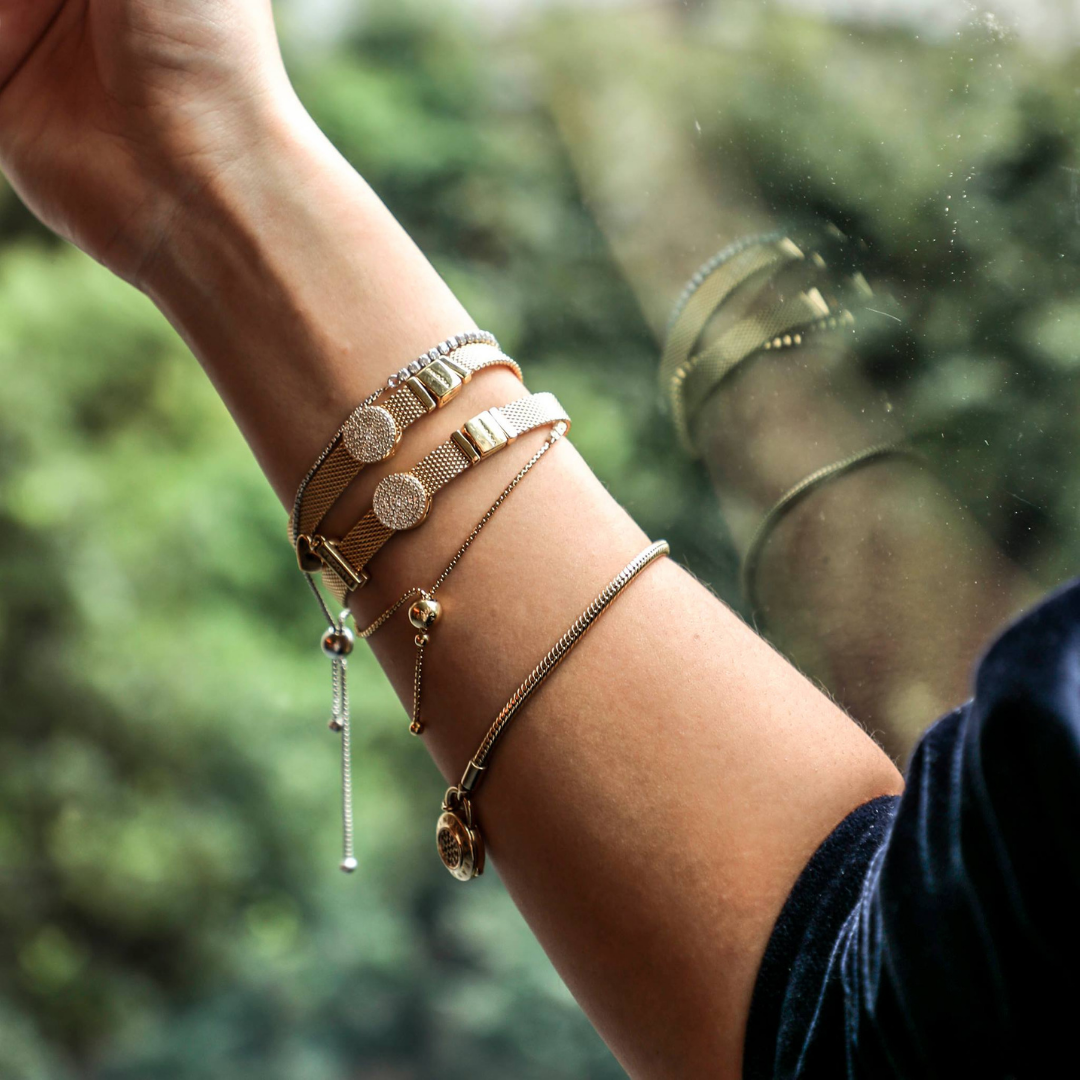 Pandora charms, where to begin?
Once you've chosen your bracelet, the fun can start. That is, choosing charms! But where to begin?
Pandora's charm bracelets reflect your life and personality. Give them to remember and celebrate life's special moments and memories. Or buy them for yourself to reflect your own style and achievements.
If you're giving a charm as a gift, you can't go wrong with this Openwork Flower Heart Charm.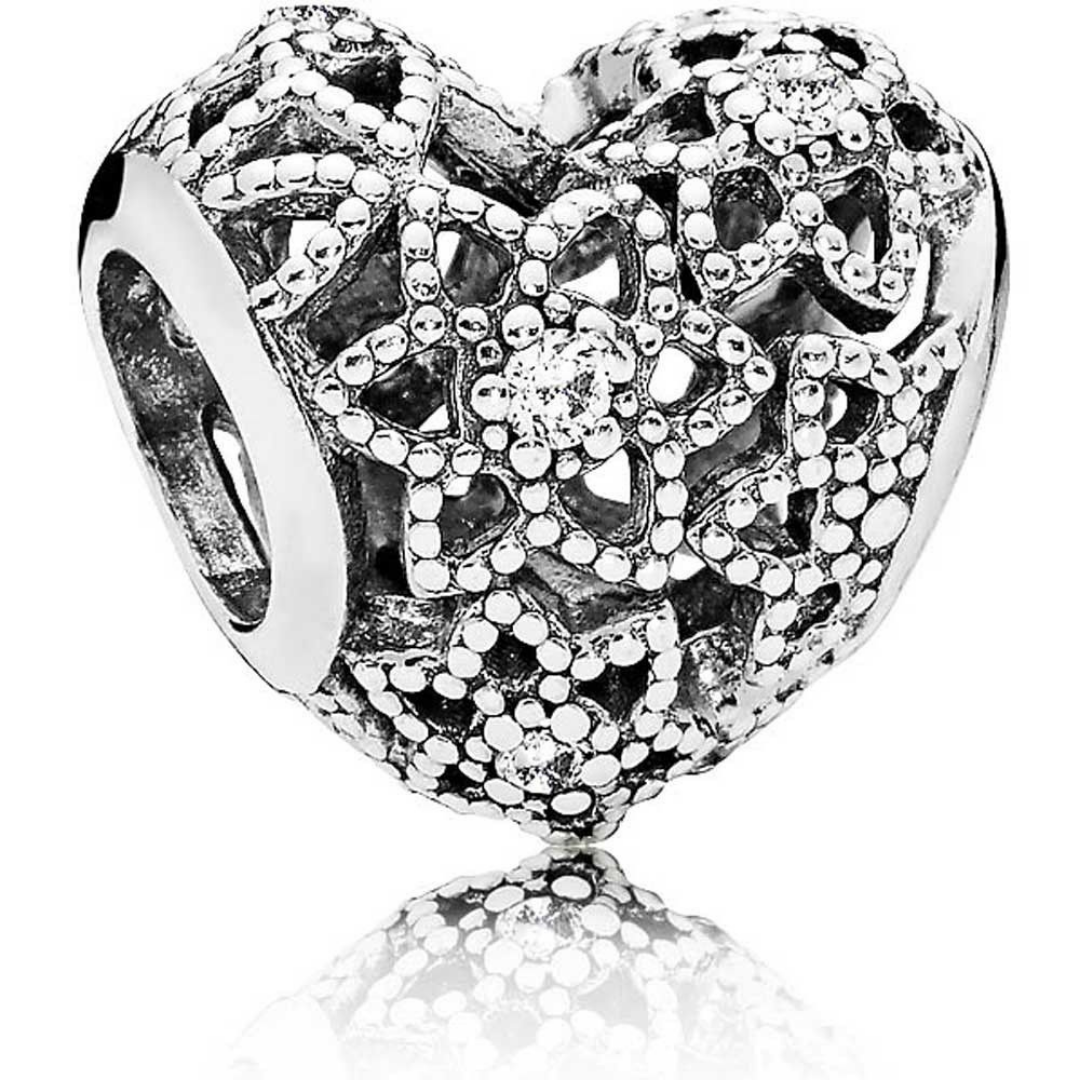 The delicate heart shaped design is the perfect way to say 'thank you' or express your love for friends or family.
Looking for a gift for the trend setter in your life? Try this Three Feathers Openwork Dreamcatcher Charm.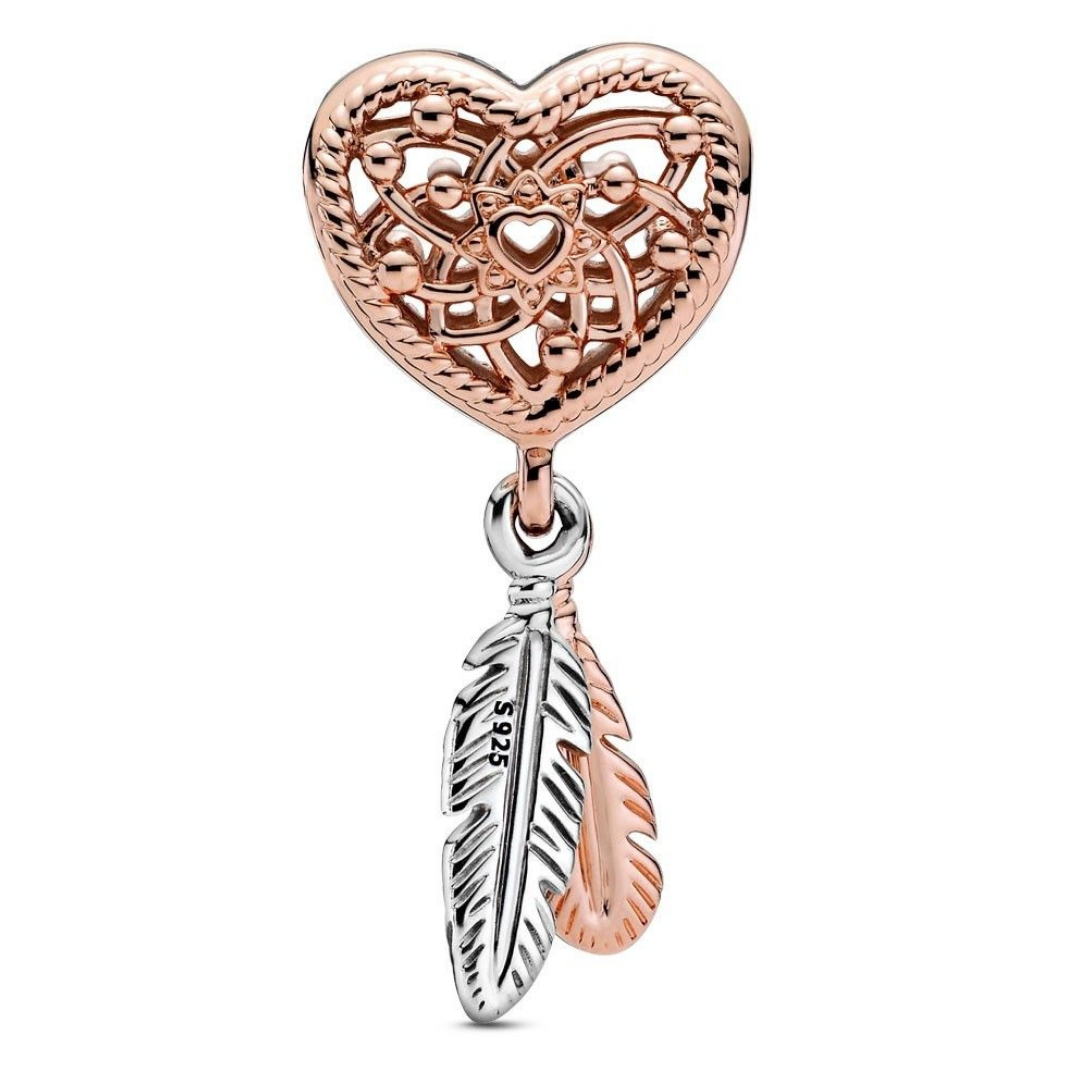 Bohemian chic is bang on-trend, making this an excellent choice for stylish fashionistas.
And for the younger ladies in your life, choose from a range of Disney and other character charms. There's even a Harry Potter series for Hogwarts fans.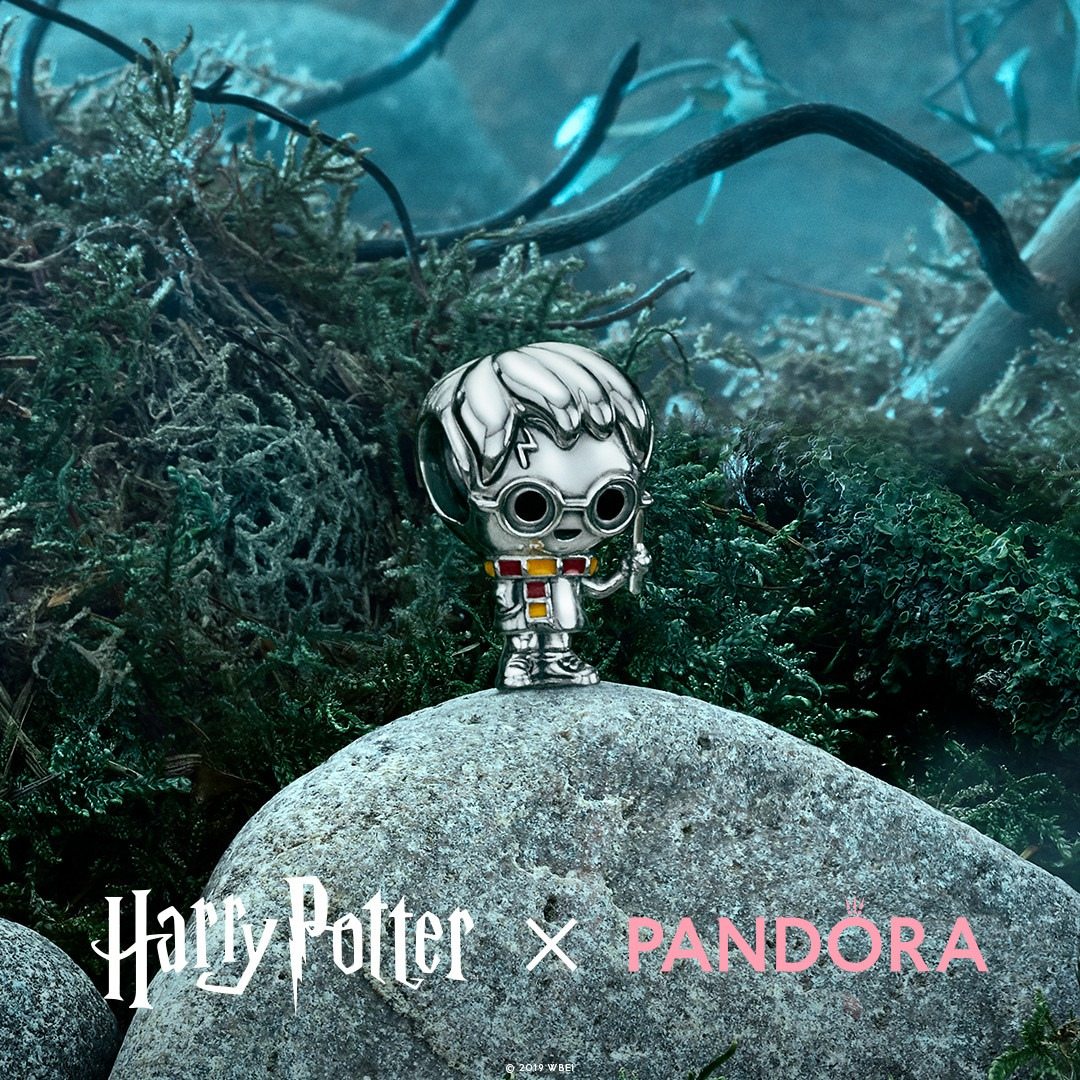 Pandora have something for every age, style and occasion. From big birthdays to graduation, thank you gifts or love tokens.
So whatever you're celebrating, you'll find the perfect gift.
Browse our growing range of Pandora charms here.
The latest Pandora trends
Like a more modern look? Then the Pandora Reflexions Mesh Bracelet might be the one for you.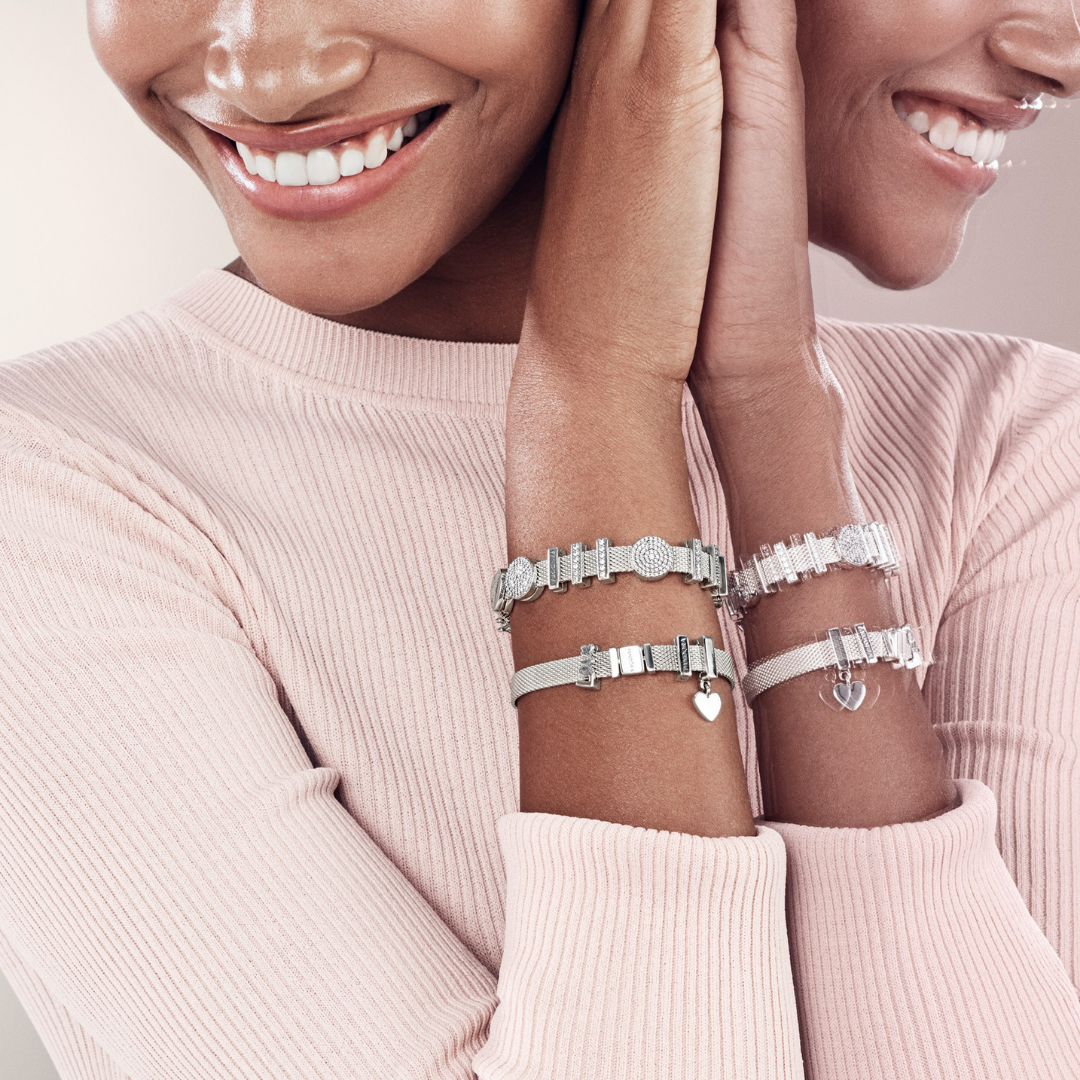 One of Pandora's latest bracelet designs, it boasts clean lines and clip-on charms. Making it easy to switch from a daytime look to evening glamour, with a quick charm change.
Be right on trend with the latest mixed metals look by adding this stunning Rose Gold-plated Round Pavé Charm to your silver bracelet.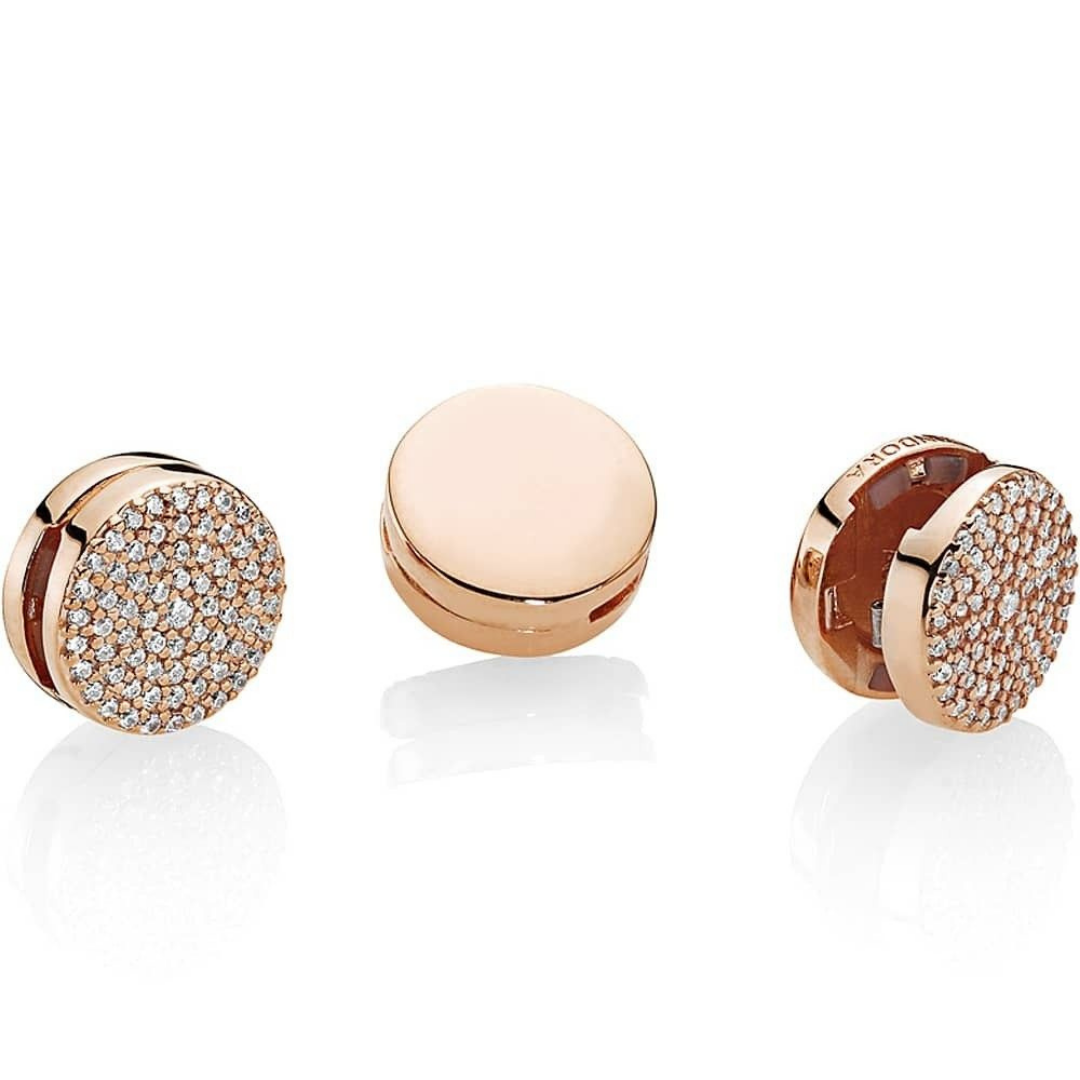 Adorned with cubic zirconia stones to add sparkle to your outfit in an instant.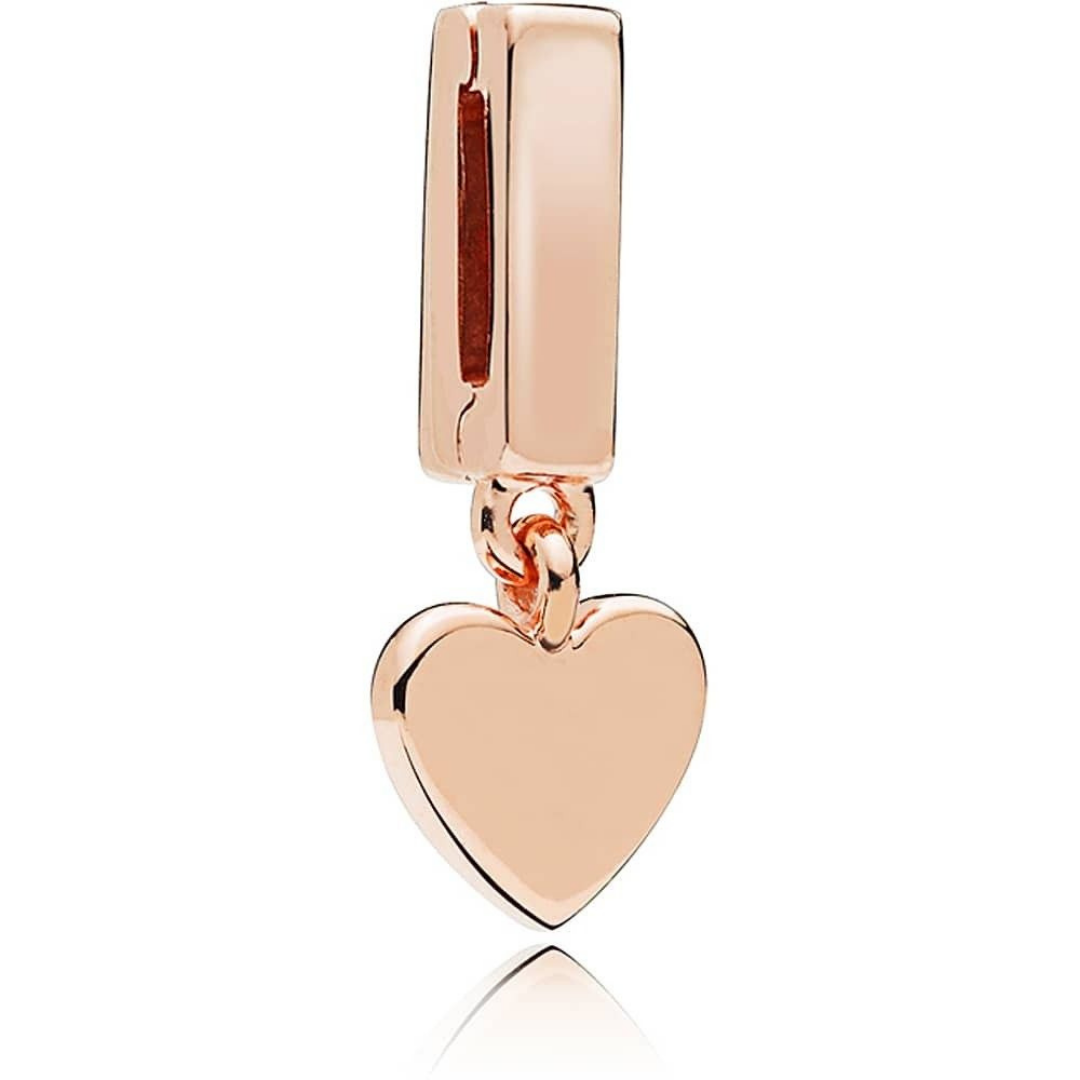 Love Pandora's charm but not a bracelet person?
No problem. Pandora also makes a range of necklaces and earrings that look beautiful on their own or part of a set.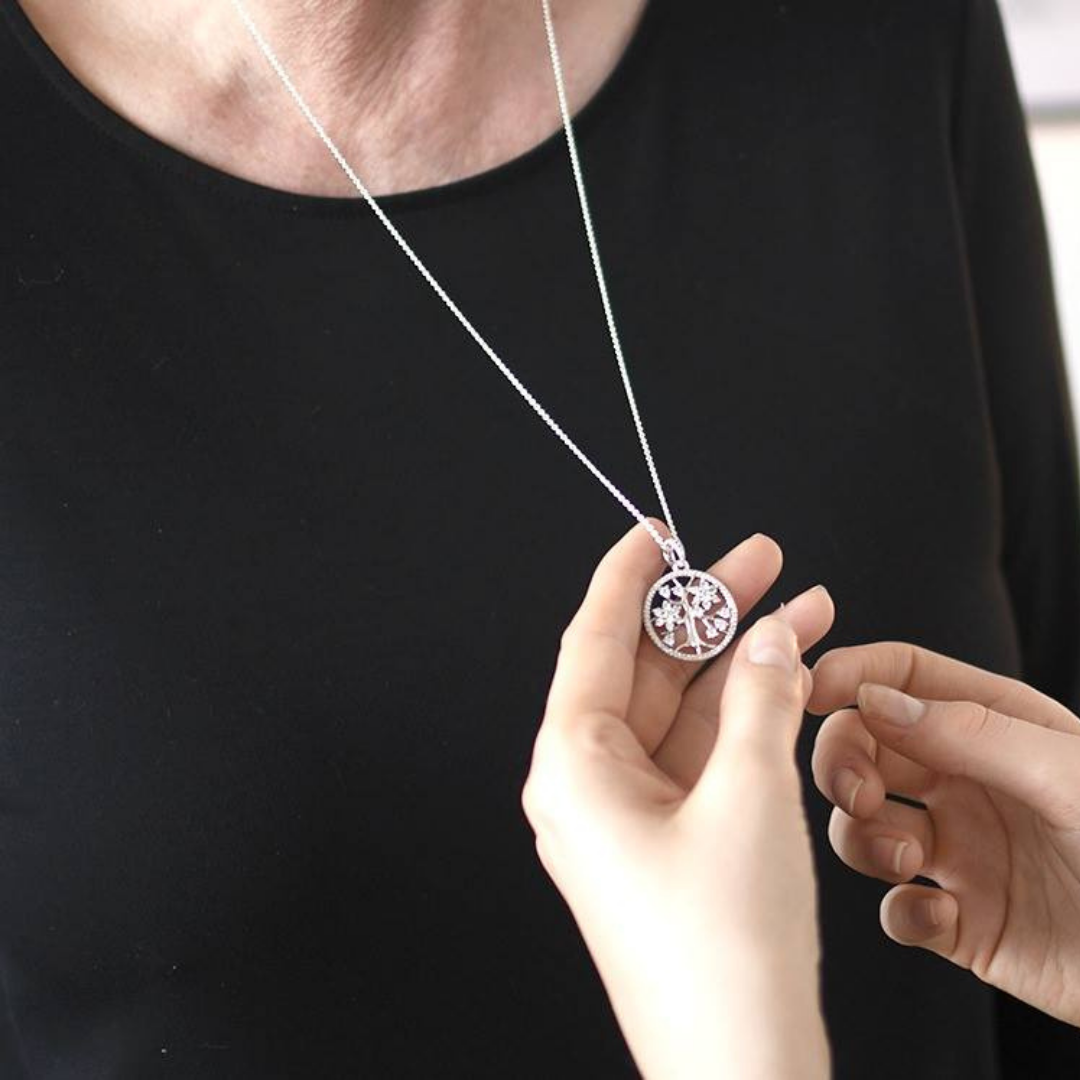 Featuring a gorgeous medallion-style sterling silver pendant embellished with cubic zirconia.
Team it with these simple but effective Pavé Heart Hoop Earrings.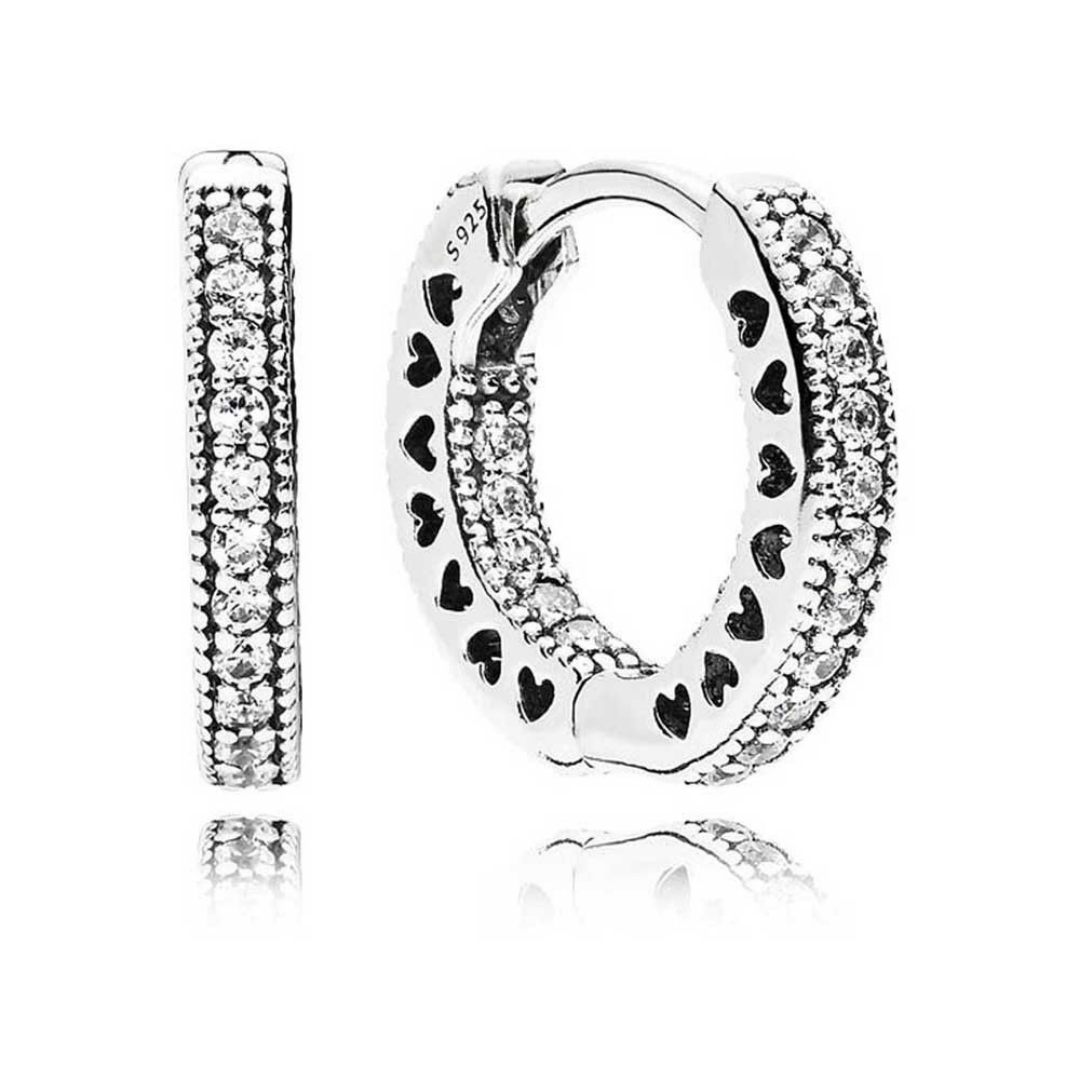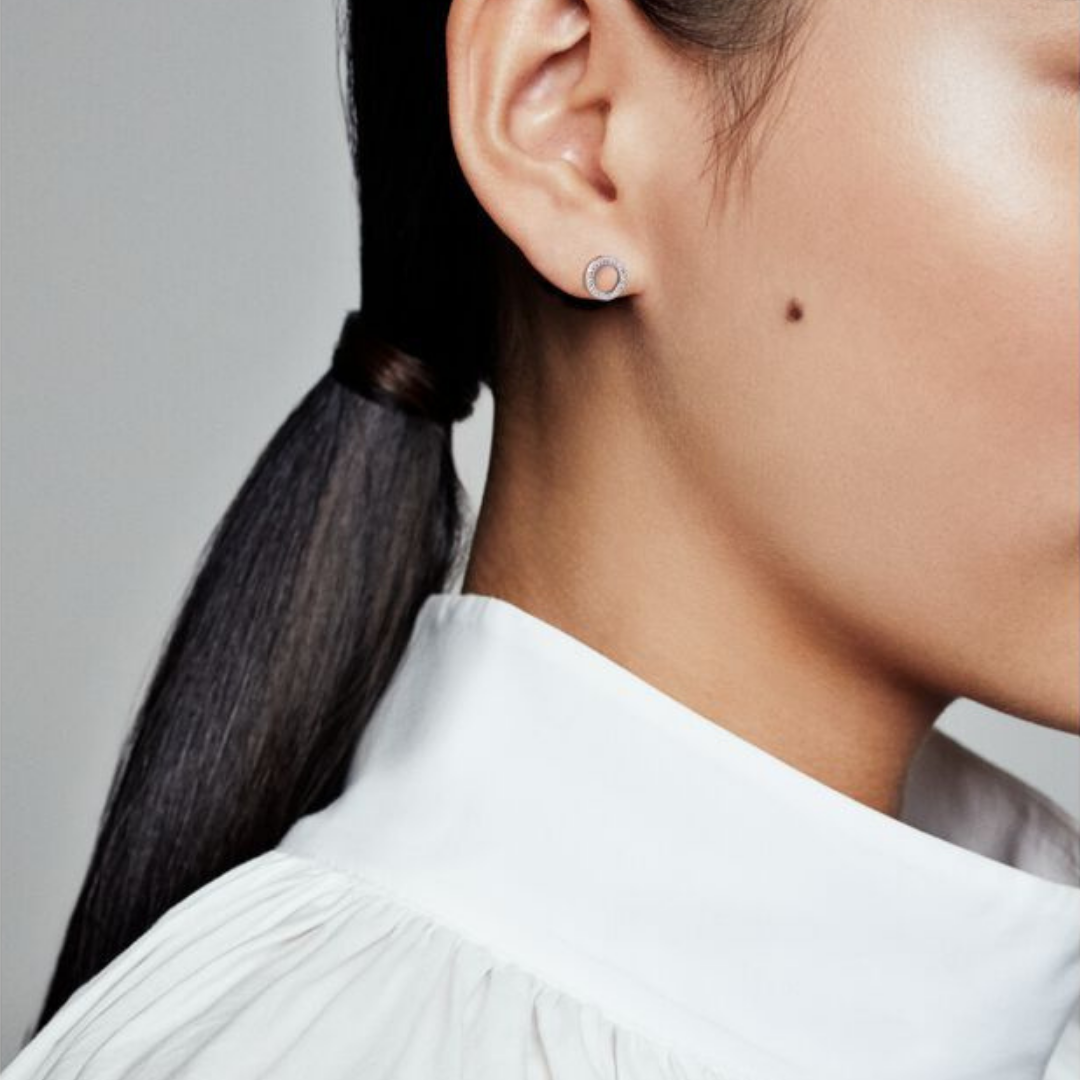 Charm necklaces
Got all the bracelets? Don't worry. Pandora now also has a range of charm pendants.
A modern take on the original Moments bracelet, the O Pendant comes in a range of designs, sizes and metals. Discover a whole new way to show off your charm collection!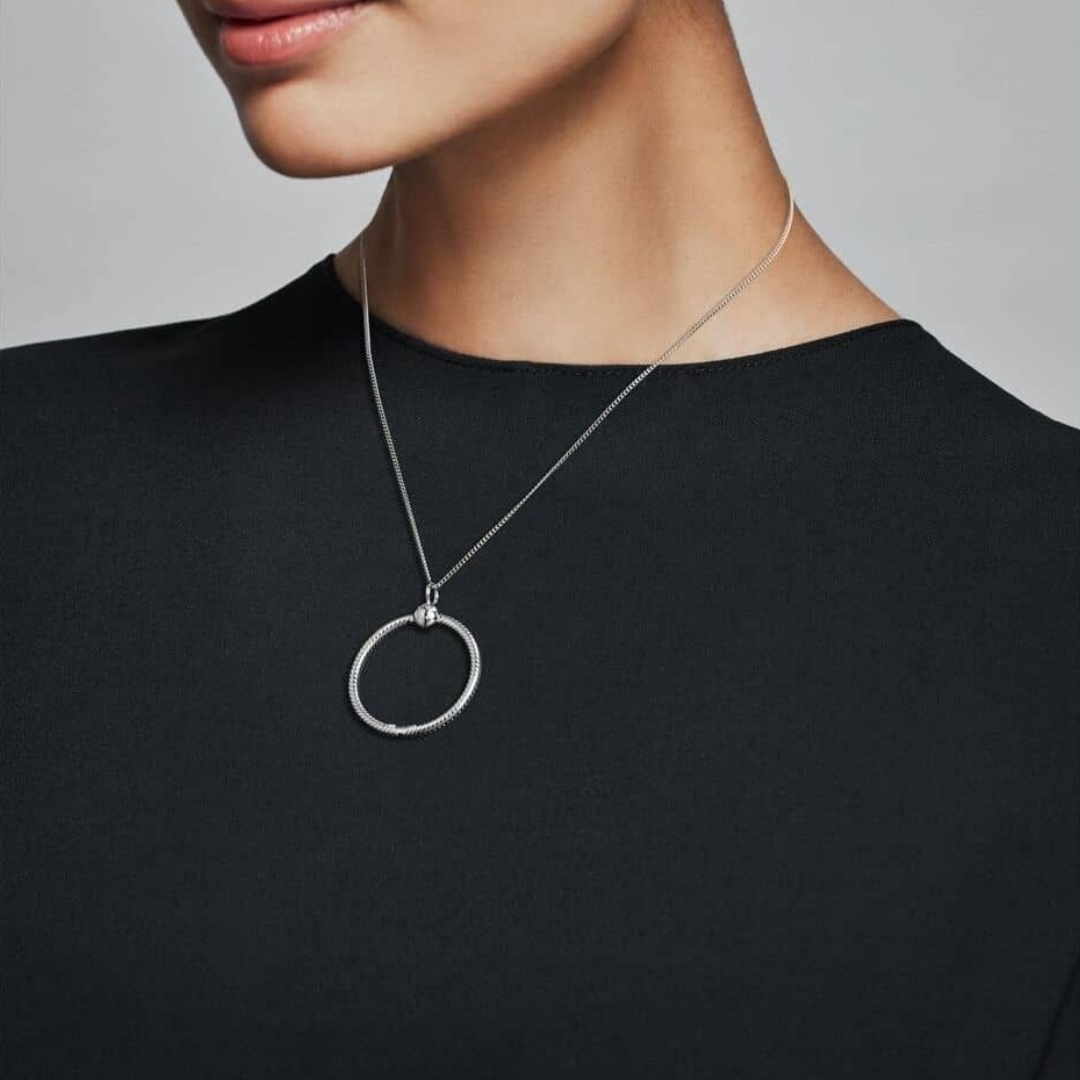 Hand crafted in sterling silver with an intricate snake chain finish. This medium O Pendant can hold up to five charms, dangles or pendants.
More from Pandora
Pandora are always adding to their collection. New charms are being crafted all the time, including seasonal and limited editions.
Keep an eye on the Pandora section of our website for all the bestsellers and latest releases.
Niche Jewellery online is a Certified Pandora Online Retailer. So if you order online you'll receive your order in Pandora's official branded packaging.
Plus, every item ordered online comes with free UK delivery and can include a message of your choice.
View our full range of gift ideas and new arrivals online now.
Shop for Ania Haie Jewellery.
Happy shopping x