It's a question asked more and more these days. When proposals are made, the proposer is not always brave enough to choose the design engagement ring that will be worn by their betrothed every day for the foreseeable future!
And rightly so. We're not mind readers, so more and more couples are opting to shop together for that all-important engagement ring. So how do you wade through all the options, the 4cs, the branding, and the spiel, to come up with your perfect ring, for your perfect budget, whilst still keeping it romantic on your shopping trip?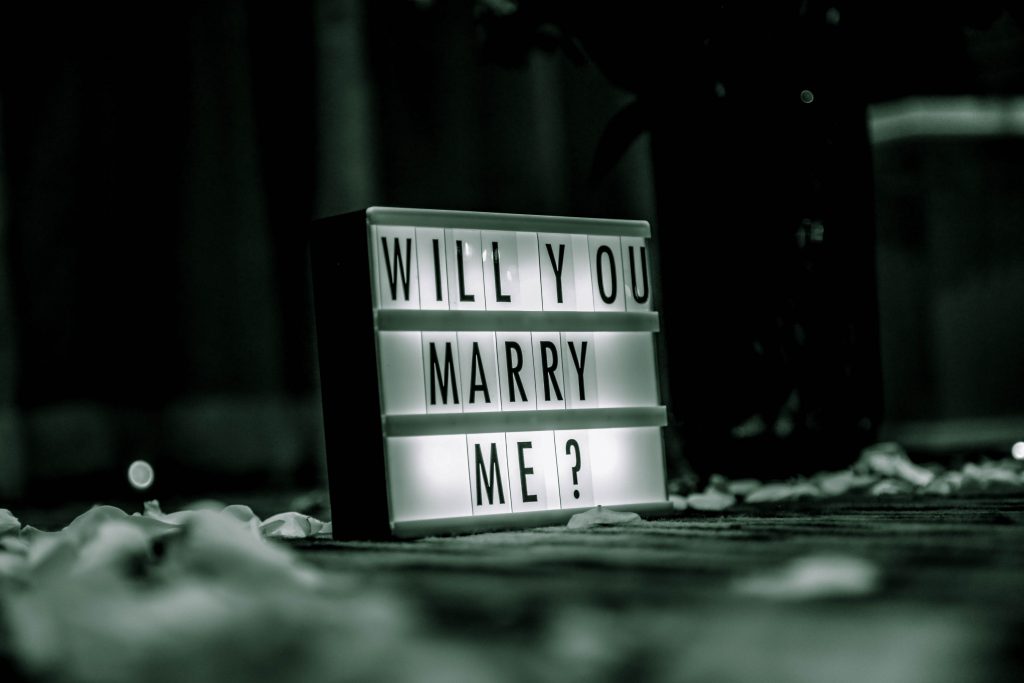 Along with our page on engagement, wedding or eternity ring design, we've previously published a number of blogs on engagement and wedding ring trends and designs. But now we drill down to 5 simple steps to how to design your engagement ring. Here we go!
1. Set your budget
It may not sound like the most romantic idea to design engagement ring, but the first thing you should do is agree on your budget. You may lust after a 2.00ct D coloured Tiffany solitaire, but if your budget is £500, it's probably not going to happen this year! There are many characteristics of an engagement ring that can be tweaked to keep within your budget, but still, achieve the ring of your dreams.

2. Choose your three favourite ring designs
One of our top tips is not to lock yourself in to one design when you choose to design your own engagement ring, even if you've lusted after it since you were 12! You may find that changing the diamond shape, the number of diamonds, or style of the band can help you get to an even better version of what you hoped for. You may also find that the ring looks different in real life than in photos - hence step number 3...
[gallery size="full" ids="1184,1186,1185"]
3. Try on rings or samples
Go with your betrothed to try on sample rings to see how they sit on your hand. There is nothing like seeing it in 3D to help make up your mind on the final design you want to achieve to design engagement ring. Diamond cut, carat weight and ring style feel very different reality than they look in pictures.
Seeing a photo (or 100 photos!) on Instagram or Pinterest is no substitute for real life, even if you tweak certain aspects such as diamond colour or surface dimensions - your hands are constantly moving, whether you are typing, washing up or performing surgery - so this is the best way to get to the final design of an engagement ring.
Importantly, don't only try on engagement rings - the end goal is to get married, right? So you must see the ring with a wedding band to get the full effect!
[gallery columns="4" size="full" type="rectangular" ids="1177,1178,1179,1180"]
4. Decide on a metal
While designing your own engagement ring, You may know the metal colour you would like, but if it's silvery - you still need to choose between white gold, platinum, and palladium. Then for gold, what carat gold and is it yellow or rose gold?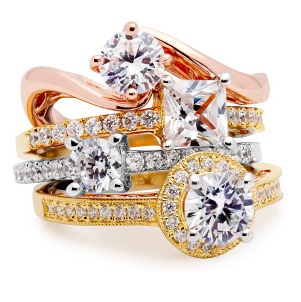 This is one area where you can make big savings to put more towards the diamond of your dreams - the cost of precious metals does fluctuate quite a lot, so it's worth pricing up different options to see how these impact. For example, at the time of writing, platinum is currently very competitively priced against gold.
5. Choose your diamond
Now, this it the trick. Diamond stock is never static. Every diamond is unique, with a different combination of properties, and accordingly, the price can vary considerably for two diamonds that look very similar to the untrained eye.
At Niche Jewellery we can show you live on our site which diamonds are available for your chosen design engagement ring, and give you a competitive price for your desired diamond specifications. The '4cs' can vastly change the price of your diamond, and we can help you tweak the properties to get a diamond that you will love, but also stays within your budget.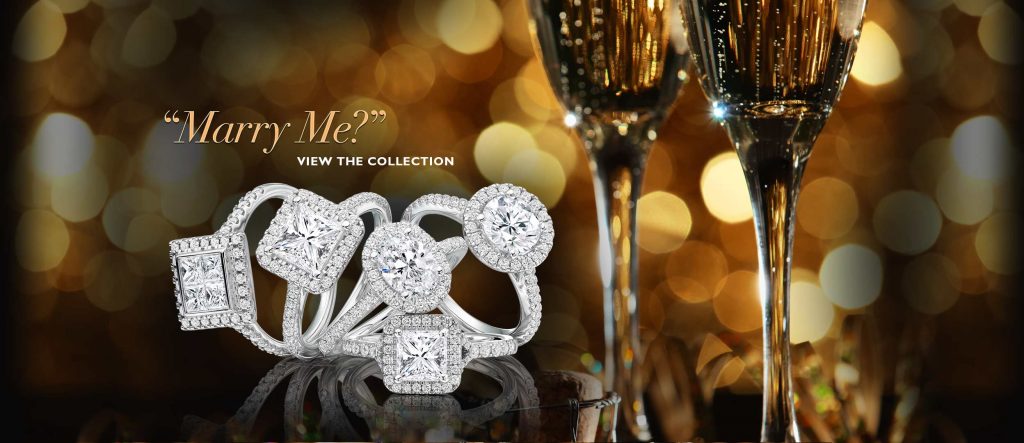 Every engagement ring designed in our store is custom made for the wearer (unless of course you choose one of our many styles available in store today), so all the options are available to enable you choose your dream ring!
Shop engagement ring ideas here - many more designs and samples available in store. Contact us on 01702 480 898 or drop us a line to arrange a time to discuss your ideas with one of our experienced team members.
Cheers to that and design your own engagement ring!
Shop Online Jewellery in UK.