When it comes to fashion jewellery, it can be difficult to make sense of the materials different pieces and brands of jewellery are made of.
The term 'costume jewellery' is dates back to the early 20th Century, but is still often used to describe low priced jewellery made of base metals such as nickel, lead or iron, often with silver or gold plating.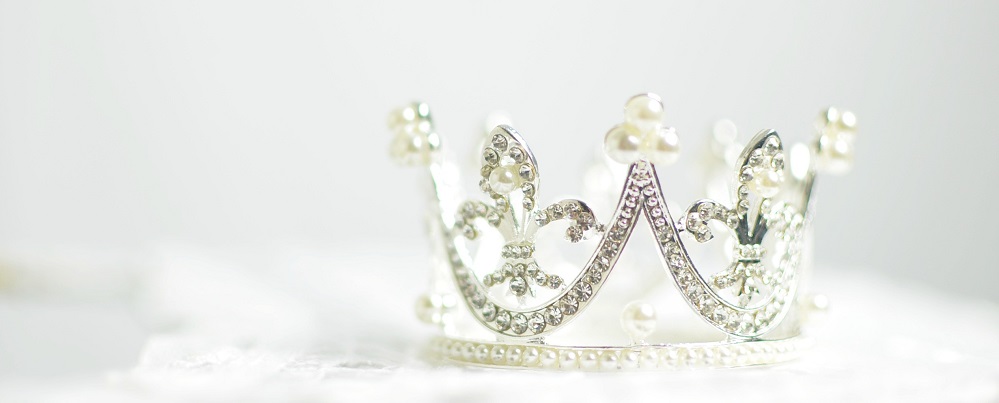 This type of 'costume' jewellery can look lovely when bought new, but the plating won't always last. It can be fine for a few nights out, but in today's world of disposable fashion, it's not the most sustainable option. Plus when the plating fades these metals can cause an allergic reaction in some people.
Choosing longer lasting but still reasonably priced pieces allows for a more sustainable jewellery collection that will last for years to come. Here are our top tips on material choices to make your jewellery collection work for you for years to come, simply by adding one or two fashion-forward pieces each season.
Sterling Silver
Sterling Silver is the perfect metal for mid range fashion jewellery due to its durability and hypoallergenic properties. Its stunning silver finish enables it to be worn alongside and seamlessly wit more precious metals such as wedding and engagement rings.
[gallery columns="2" size="full" ids="1412,1411"]
Some people worry about tarnish, which is a natural process whereby silver jewellery can start to look dull or discoloured after sitting in a jewellery box too long. The good news is:
a) wearing your jewellery helps to prevent tarnish, since the oils on your skin 'clean' the jewellery
b) there are quick and easy ways to keep your silver jewellery looking stunning - namely a silver polishing cloth, silver dip for those stubbornly tarnished pieces (but be sure to wash after with warm water and detergent, then dry and polish with an anti-tarnish silver cloth), and keeping your jewellery in an airtight ziplock pouch or similar.
Connoisseurs have a range of jewellery cleaning products for every jewellery lover. These work brilliantly on Sterling Silver designs like Annie Haak stacking bracelets.
[gallery columns="2" size="full" ids="1394,1395"]
Plated Sterling Silver
Sterling Silver can also be plated with yellow or rose gold for fashion-forward looks, without the cost of solid gold. Rhodium has also become an increasingly popular as a plating for Sterling Silver (as well as other metals), to eliminate tarnish and reduce the need for regular polishing. Rhodium is also extremely hard-wearing and hypoallergenic. Silver necklace for women also gives an amazing look.
[gallery columns="2" size="full" ids="1400,1401"]
Kit Heath, one of our favourite staple Sterling Silver jewellery brands, have released a number of ranges with Rhodium Plating, including the stunning Stargazer range. Ania Haie is another brand which has invested in Rhodium plating their Sterling Silver pieces to achieve a long lasting shine.
Stainless Steel
We also love stainless steel for its hypoallergenic properties, durability and silver sheen. Stainless steel may be best known as the material used to make surgical instruments and industrial objects where strength and safety are a must.
However, it is also brilliant for making jewellery, particularly items which require more strength and durability than Sterling Silver, such as watches. It can also be plated with gold and silver, and once again is less likely to cause an allergic reaction than base metals.
[gallery columns="2" size="full" ids="1398,1399"]
Nomination is a brand of jewellery well known for its use of Stainless Steel as well as its Italian style and customisable 'Composable' range.
Plated Brass
Although not considered as hypoallergenic as silver or stainless steel, brass can also be an excellent base metal for jewellery. Brass is a combination of copper and zinc. As well as being more affordable, it is great for casting and rigid structures such as bangles.
[gallery columns="2" size="full" ids="1402,1403"]
Les Georgettes has chosen brass as the basis for their unique customisable cuff bangles, which helps keep the shape yet is plated with high quality materials for a beautiful finish.
The Frosting
High end crystals or zirconia can look stunning in place of precious gemstones, and keep the cost down. Swarovski is the obvious one for crystals, and their rhodium or gold plated jewellery is embellished with high quality crystal of all colours and cuts to give you a stunning range of choice from the traditional pieces suitable for weddings and events, to everyday style, right through to fun and whimsical pieces.
[gallery columns="2" size="full" ids="1405,1404"]
We also love Sif Jakobs for her prolific use of white and coloured zirconia and Thomas Sabo for their use of a broad range of non-precious but equally stunning synthetic stones such as spinel, glass-ceramic, enamel, zirconia - as well as genuine diamonds in their Sterling Silver and diamond range.
We carefully choose each of our brands based not only on their beauty, fashion-forward designs and seasonal ranges, but on their quality, lasting materials and sustainability. Read more on the sustainability of some of our favourite brands.
And keep a look out for our next blog on choosing jewellery metals, which will focus on precious metals and wedding jewellery. Get stud earrings for women.
Happy jewellery hunting!