Christmas may be a bit different this year, but you can still look festively fantastic with some special Christmas jewellery.
Whether you're putting on your party frock or staying in your pjs, the right piece of jewellery can make any outfit look and feel special.
We've put together 5 jewellery looks that are bang on trend and sure to snazz up your Christmas day wardrobe. 
Christmas jewellery styling, what are the rules?
This year, there are no rules. Or rather, the rules are your own. 
Since there are no Christmas parties, we're dressing for the 'home' crowd this year. And they tend to care more about pudding than party wear. 
But the good news is, you can wear what you feel comfortable in. Crippling high-heels are out and comfy slippers are in (unless you like the heels of course!)
So we've created our jewellery looks with comfort in mind. They will look fabulous with a slouchy but sophisticated dress. Or look just as good with your Christmas onesie, jeans and slippers. 
And if you've decided to go for it and put your best cocktail dress on, they'll attract compliments, without detracting from your outfit.
Whatever you choose to wear, add some sparkle to make your Christmas special.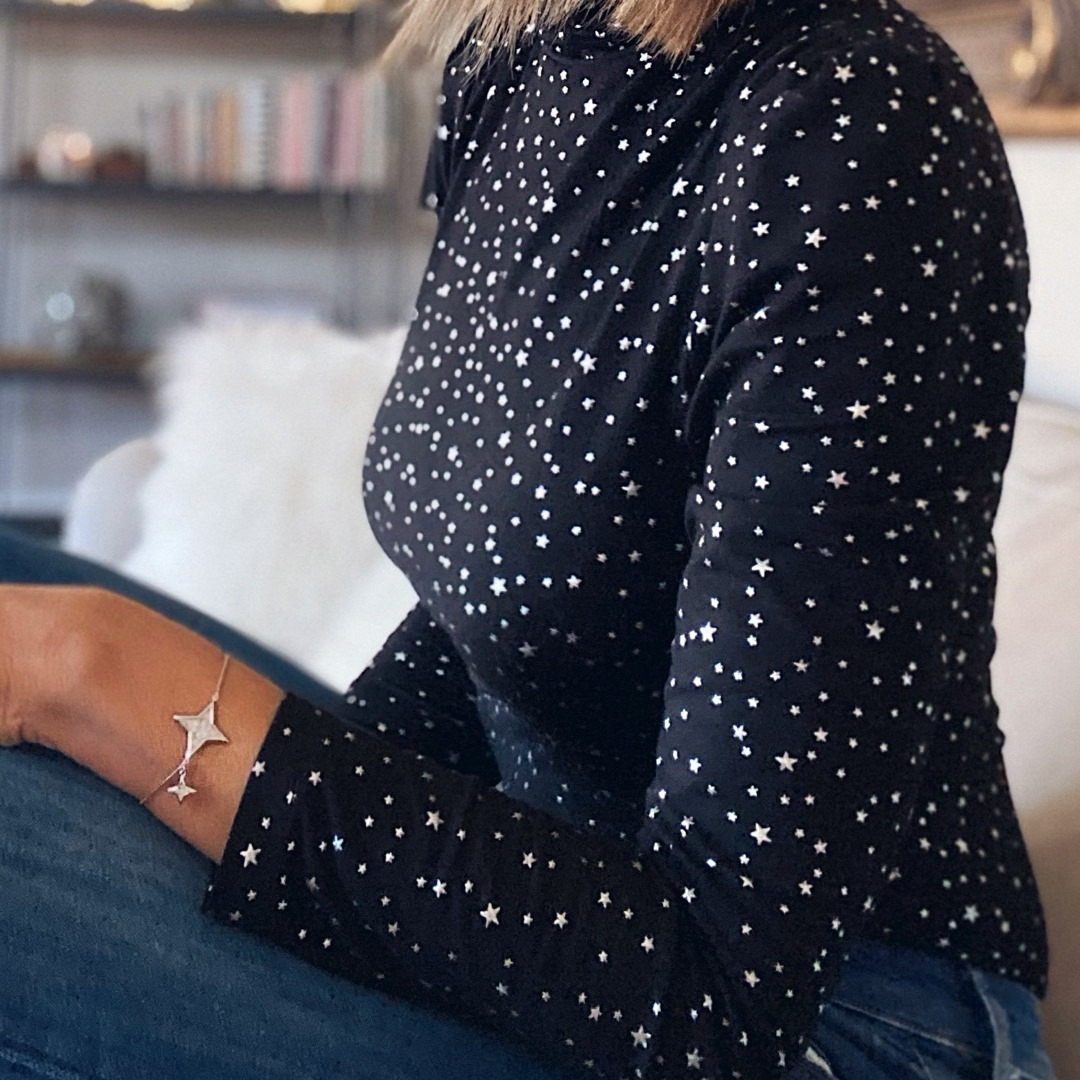 Stars: Celestial Christmas jewellery
Most of us will be spending Christmas at home this year. But just because we're not partying the night away, that doesn't mean we can't be stars in our own homes.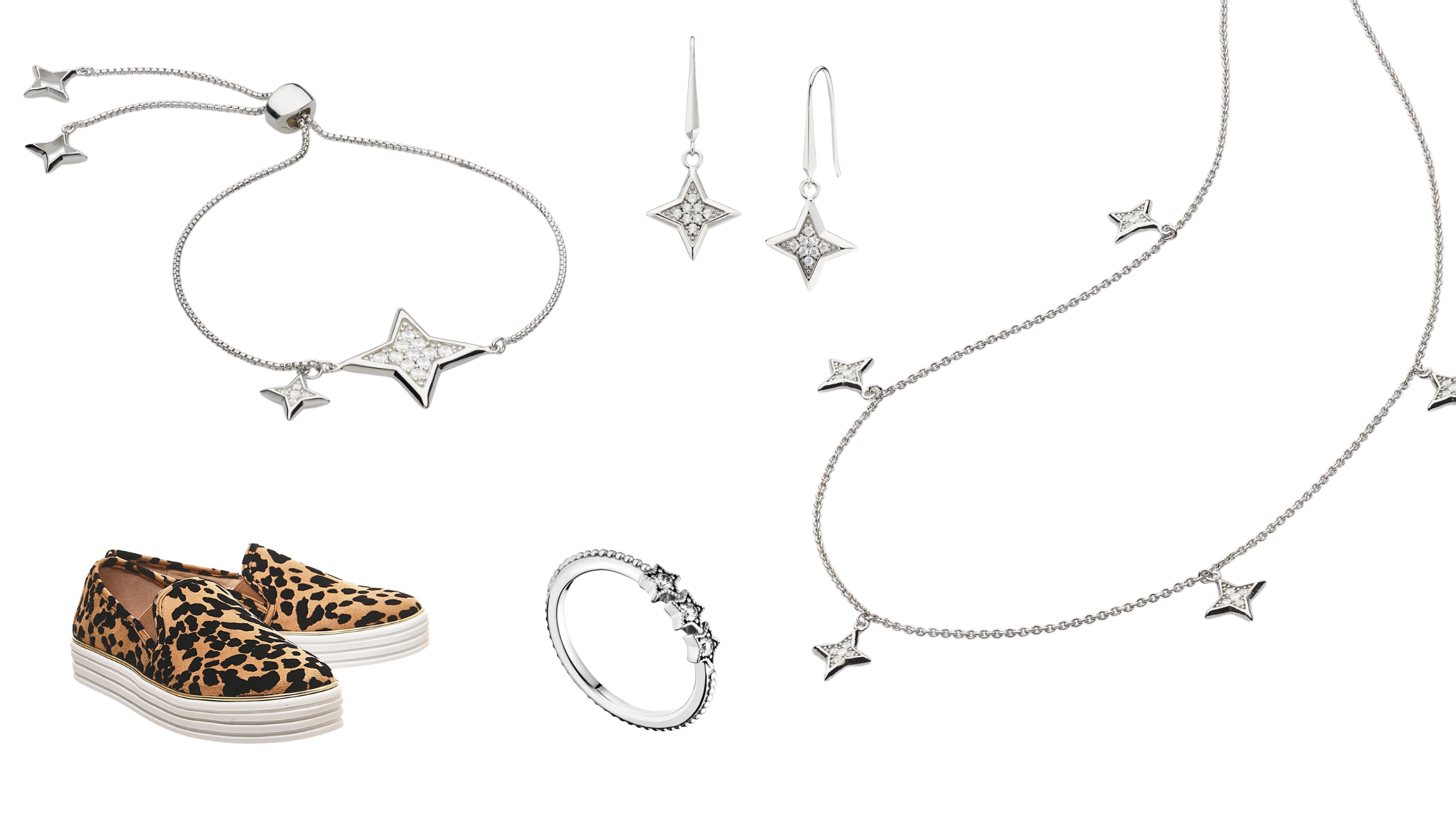 Whatever you're wearing on Christmas day, these celestial offerings will add heavenly sparkle to your outfit.
Shine just as brightly in the kitchen as you would on the dancefloor. With Kit Heath's simply twinkly Empire Astoria Starburst necklace, bracelet and earrings.
They look stunning on their own or worn together. Add the Celestial Stars ring from Pandora and some comfy-but-fabulous slip-ons to complete the look. 
Silver Christmas Jewellery
You can't go wrong with classic Christmas jewellery tones of silver and white.
They're a colour combination that goes with just about anything. But they look especially stunning against darker colours of green, blue and black.
Take this Ania Haie Glow drop necklace and bracelet, for instance.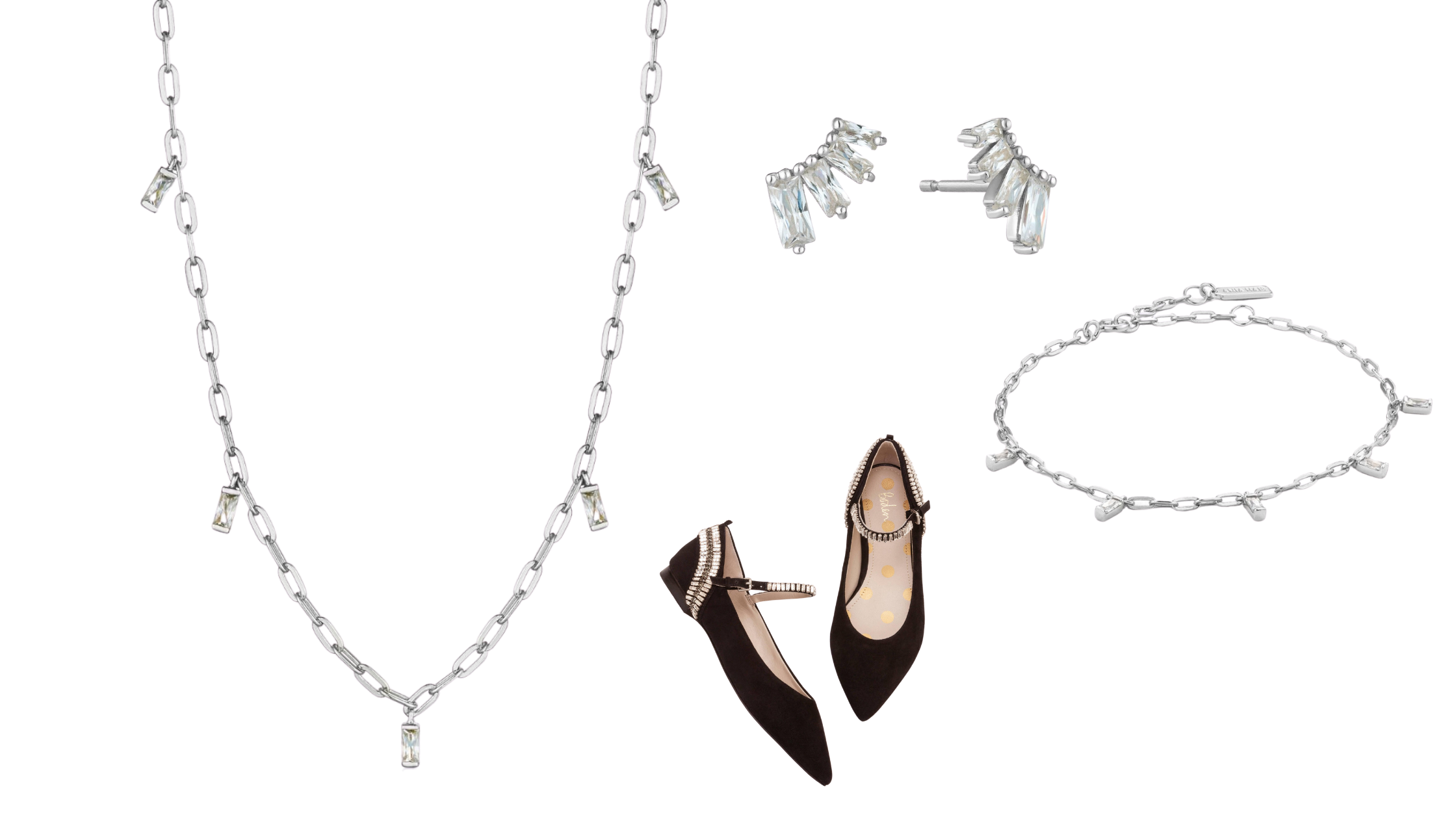 Little droplets of light dangle from a silver chain to catch the light. Bringing glitz and glamour to your Christmas get-up.  
They look amazing with the matching stud earrings and some jewelled black flats. (Just add mince pies.)
Tassels: tempting Christmas jewellery
Bring out the fun, with some teasing tassels this Christmas. 
Wonderfully frivolous, Annie Haak's Sanetenie Gold chain tassel charm bracelet and necklace are just what we need this Christmas. 
Beautifully made and gorgeous to boot, they look divine and will complement whatever you choose to wear.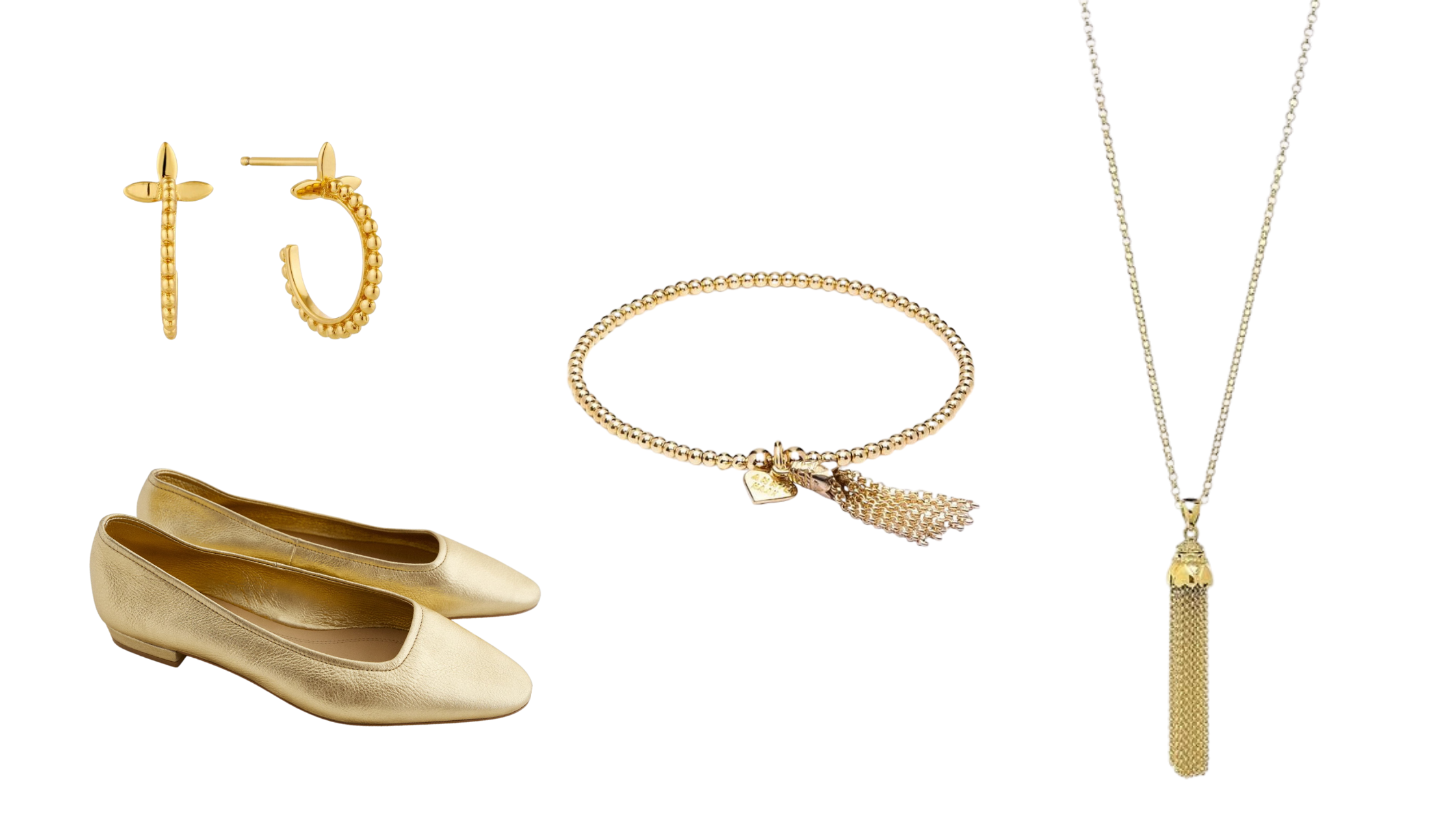 Team them with these Ania Haie Modern Beaded Hoop earrings in gold and some cute gold ballet flats for a perfect fun night in.
Stones: Dreamy festive jewels
Gemstones bring something really special to a piece of jewellery. This Moonstone Gem silver necklace from Annie Haak features a dazzling teardrop moonstone.  Hanging dreamily at the end of a silver Y chain, the length can be adjusted to suit your neckline.
It looks beautiful on it's own or alongside the matching charm bracelet.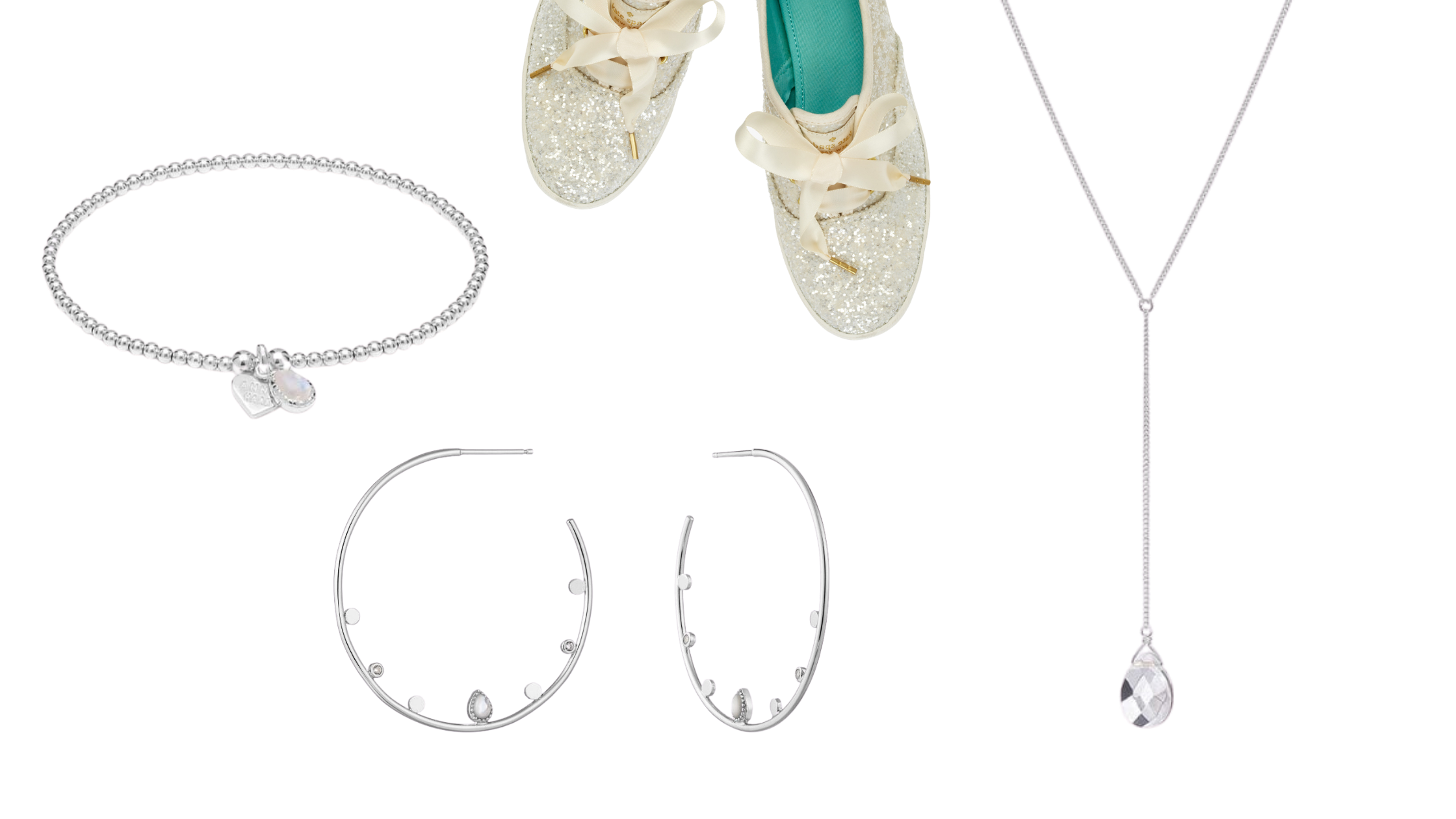 Add these Ania Haie Dream Open hoop earrings and a pair of sparkly sneakers to complete the look.
Christmas Sparkle 
Why not really push the boat out this Christmas? Ramp-up the sparkle and bring 2020 to a close in style with Swarovski's Fit necklace and earrings.
You get maximum twinkle from this crystal mesh V-shaped necklace and matching earrings.
So whether you're taking it easy in your laziest leisurewear - or giving it your all in your little black dress - they will bring joy to your day.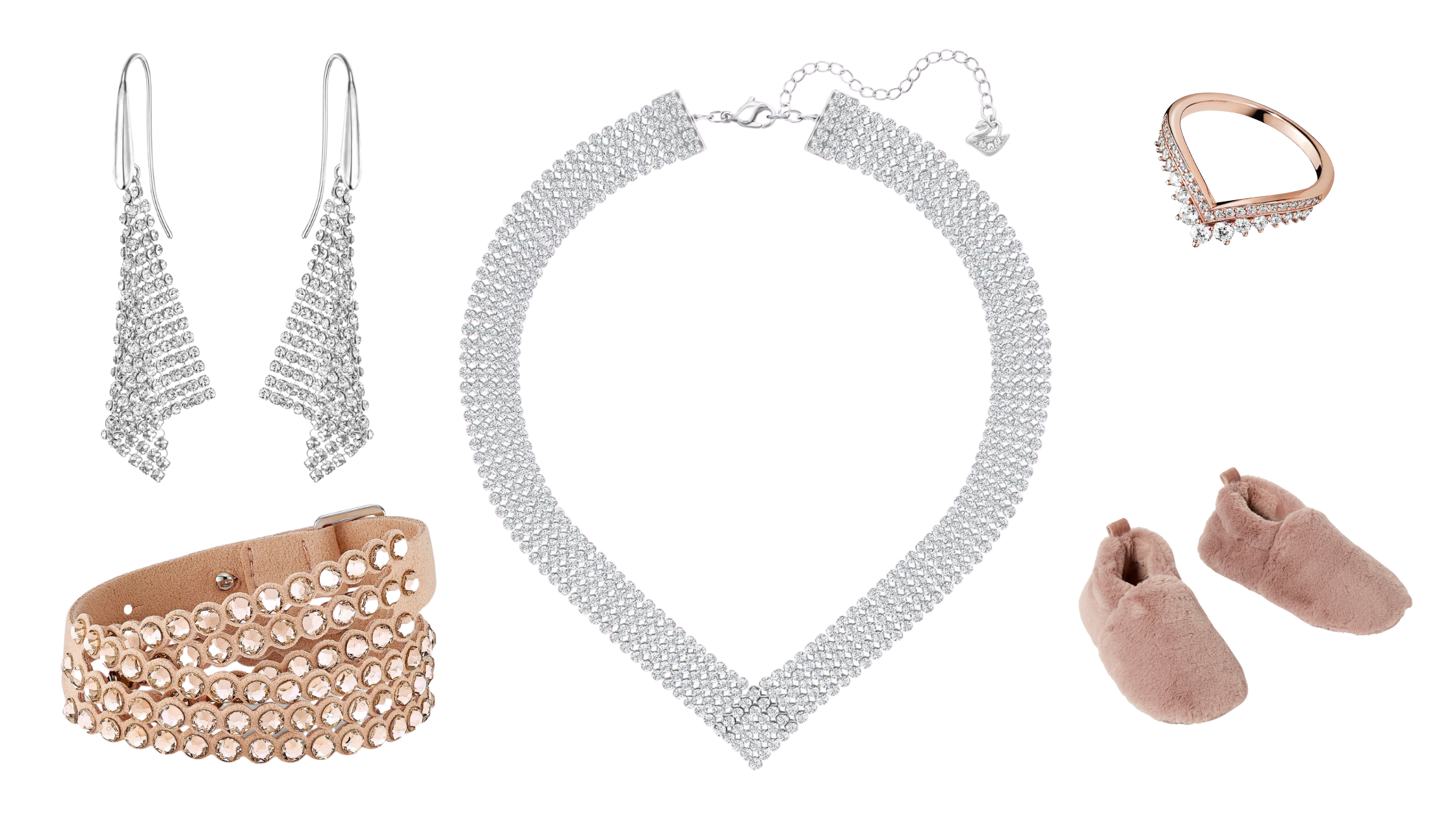 For extra pizazz why not wear them with the Swarovski collection Slake Bracelet in Pink and some super soft slippers.
Just add the Pandora Rose Princess Wishbone ring and a large glass of bubbly.
Then sit back and relax, because you have officially won Christmas 2020.