Watches are a wonderful piece of jewellery to give or receive, but buying the perfect watch is a serious commitment. 
You wear a watch every day. So it's important to choose one that reflects your lifestyle, needs and personal taste. Or those of the person you're buying it for.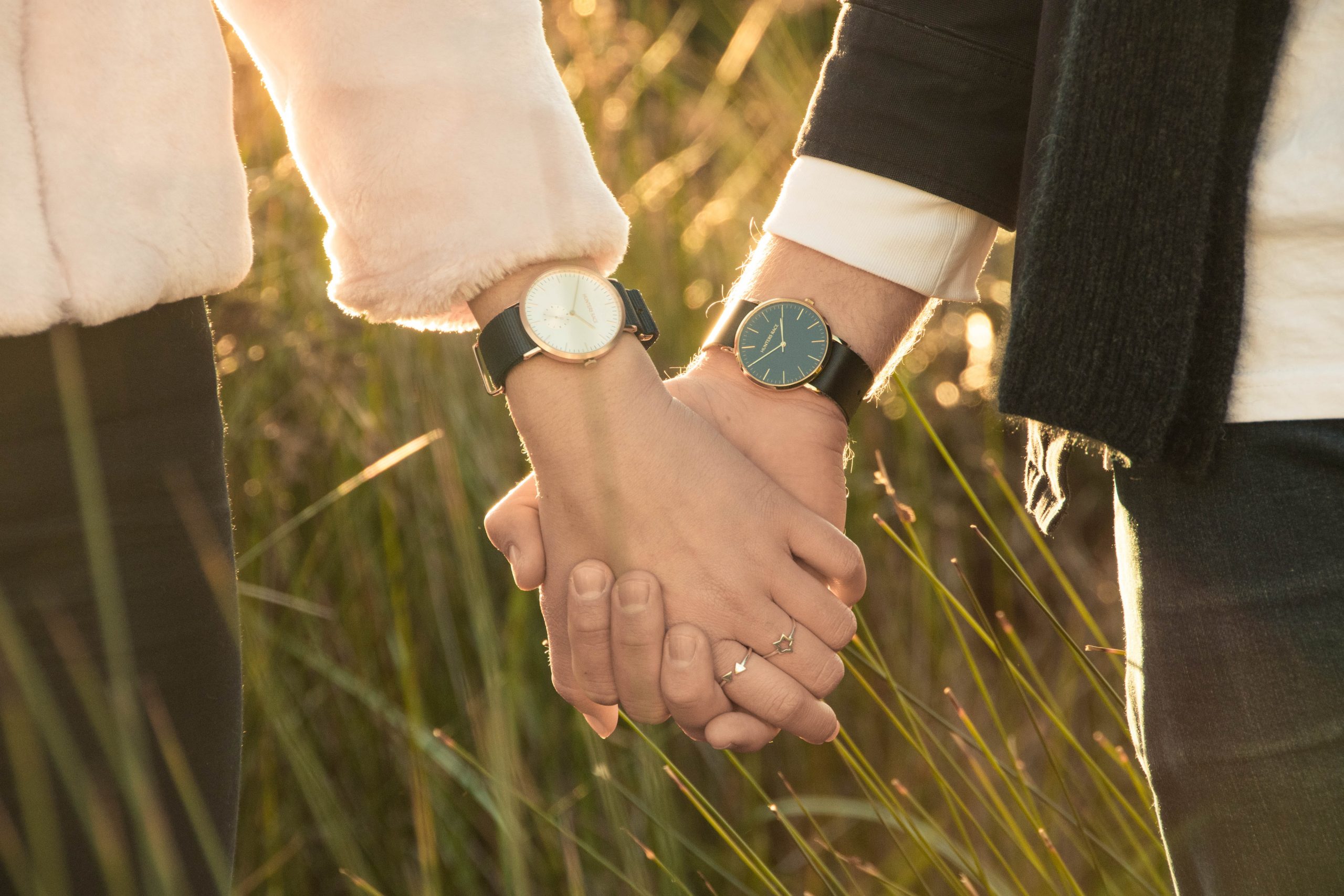 But the world of watches is a bit of a minefield.
There are different mechanisms, materials and features to consider. Plus, size, shape, durability and of course, cost. 
What to consider when buying a watch
Watches can vary hugely in look and price. 
Luckily, here at Niche Online we stock a wide range of watches. From simple classics to modern styles, we've got something for everyone.
Here's our guide to what to take into consideration when buying a watch.
Who's the watch for and what do they like to do?
Are they an active adventurer or a fashion icon? A busy professional or an equally busy mum or dad? 
Will they be wearing the watch in the office, or on evenings out? 
Whoever you're buying a watch for, choose one that suits the wearer and their lifestyle.
Personal style
Does the person you're buying for prefer classic or modern styles? 
Do they like minimal design or maximum sparkle? Are they a gold, silver or rose gold kind of person? Or a lover of bright colours? 
There are plenty of options, including a full range of colours and styles. 
Think about what they like to wear already and when they'd wear a watch. And what style would compliment their existing wardrobe.
Budget
Watches can vary wildly in price, from £20 to £20,000. 
Here at Niche we have a range of watches at different prices, from under £100 upwards (but no £20,000 ones, sorry!)
So whatever your budget, we have plenty of choice.
Need some inspiration?
Whoever you're buying for, we can help.
Browse our full selection of watches to find the perfect watch for you.
Or take a look at the suggestions below if you need some inspiration.
Watches with classic style
Let's start with the classics. You can't go too wrong with a classic and watches are no exception. 
Classic watches usually have roman numeral digits and a simple, elegant design.
This Swarovski Crystalline Glam watch, for instance.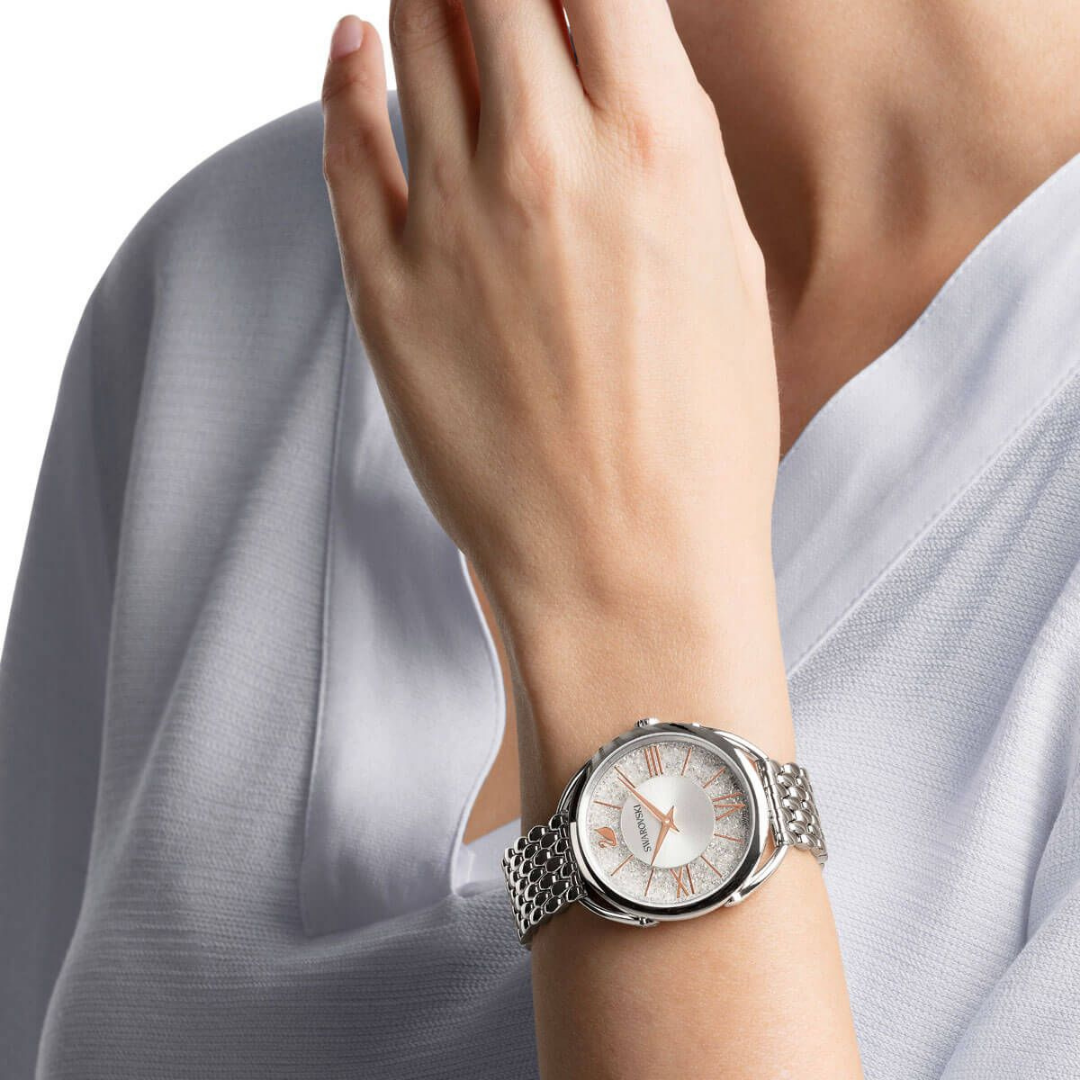 A modern edition of a popular classic. With rose gold tone Roman numerals and a silver stainless steel bracelet.
And just to make it extra special, the dial is filled with over 800 sparkling clear crystals.
Also available in black and with a white leather strap.
And for men, look no further than this Bering Men's Classic watch in polished silver.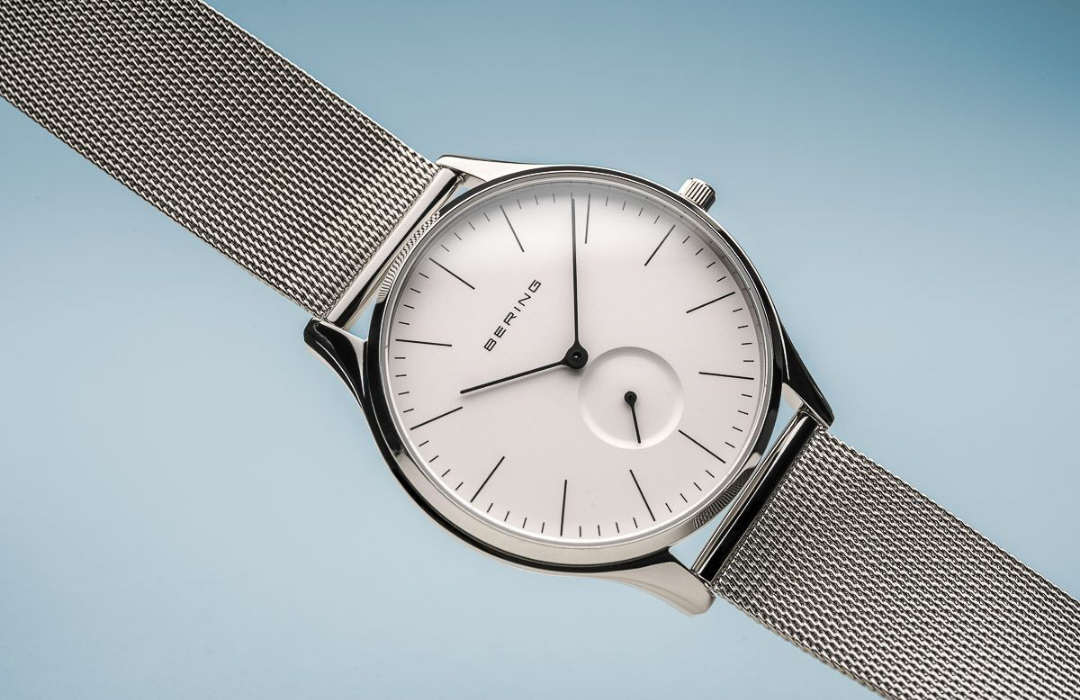 Made from pure, high quality, medical-grade stainless steel. With a white dial protected by crystal clear, scratch-resistant sapphire crystal.
Inspired by Danish design, it's cool, contemporary look is both classic and stylish. And if you prefer a leather wriststrap with your classic watch, no problem. This classic watch also comes in matte black with a brown leather strap.
Modern and minimal watches
If your watch wearer is a fashion icon, or busy professional, modern and minimal is the way to go.
For a designer look that works for everyone, try this Calvin Klein Classic Unisex Minimal watch.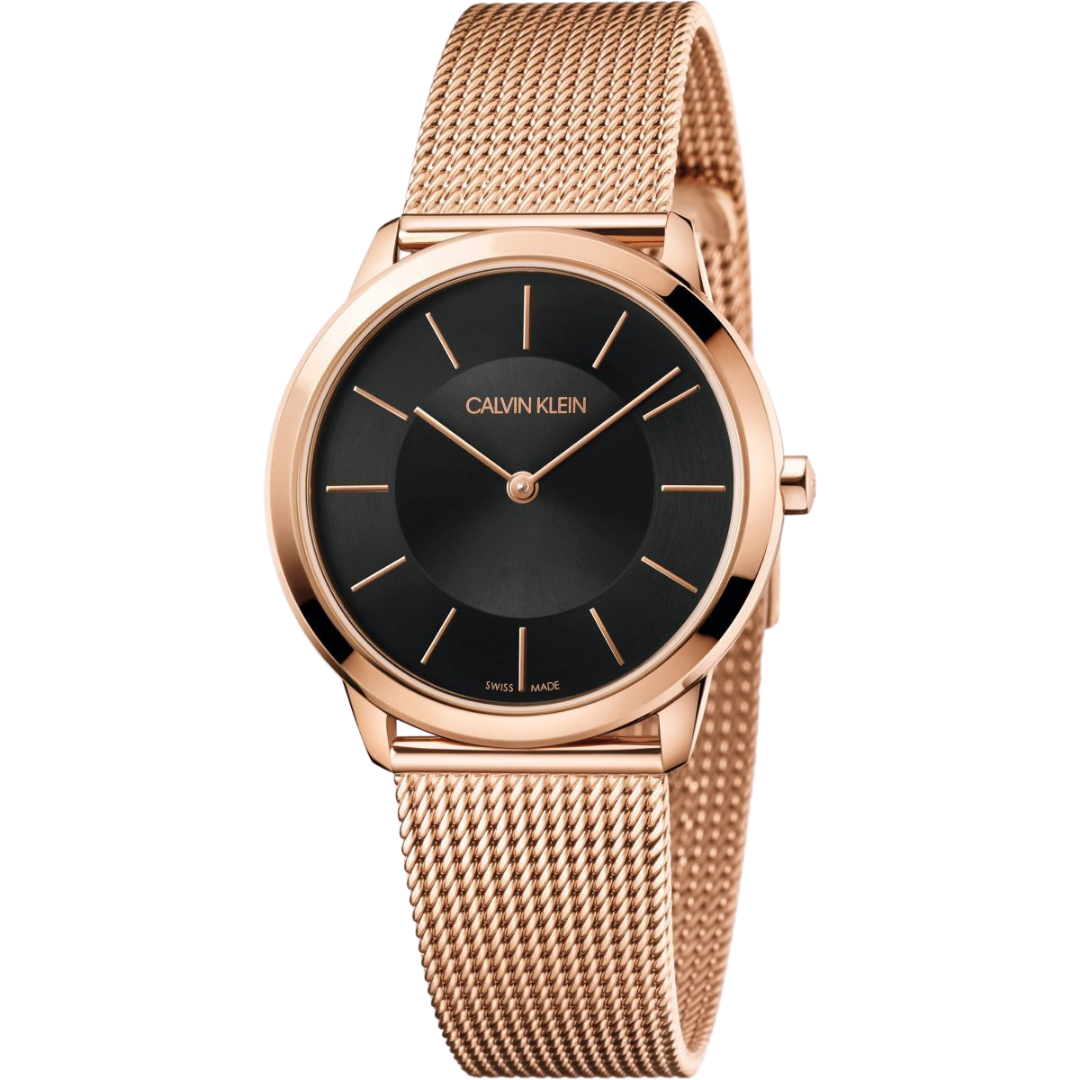 Crafted from hard wearing stainless steel and plated in a rose gold tone, it looks classy on any wrist, day or night.
But if you prefer to accessorise with colour, look no further than this Bering Unisex Ceramic Polished Rose Gold watch.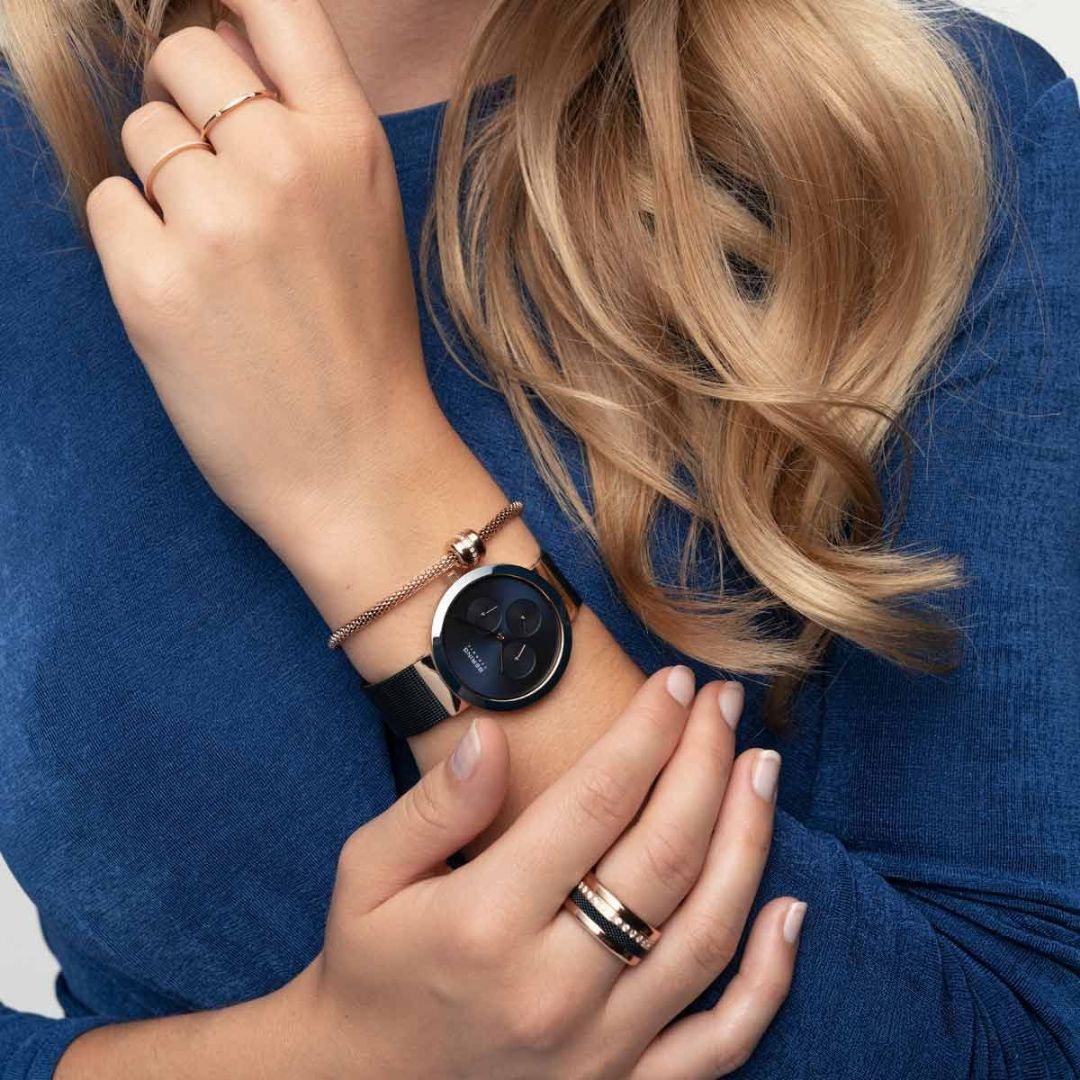 Inspired by Nordic beauty and on trend in navy blue, it's cool sophistication is just as at home in the boardroom or on the dancefloor. 
With a polished rose gold coloured stainless steel case it's both pretty and practical for every day (or night) wear.
A watch for the active adventurer
If you're buying for the active type, a hard-wearing watch would be a sensible choice. But tough and durable doesn't have to be boring.
Take this Bering Men's Black Milanese watch, for example.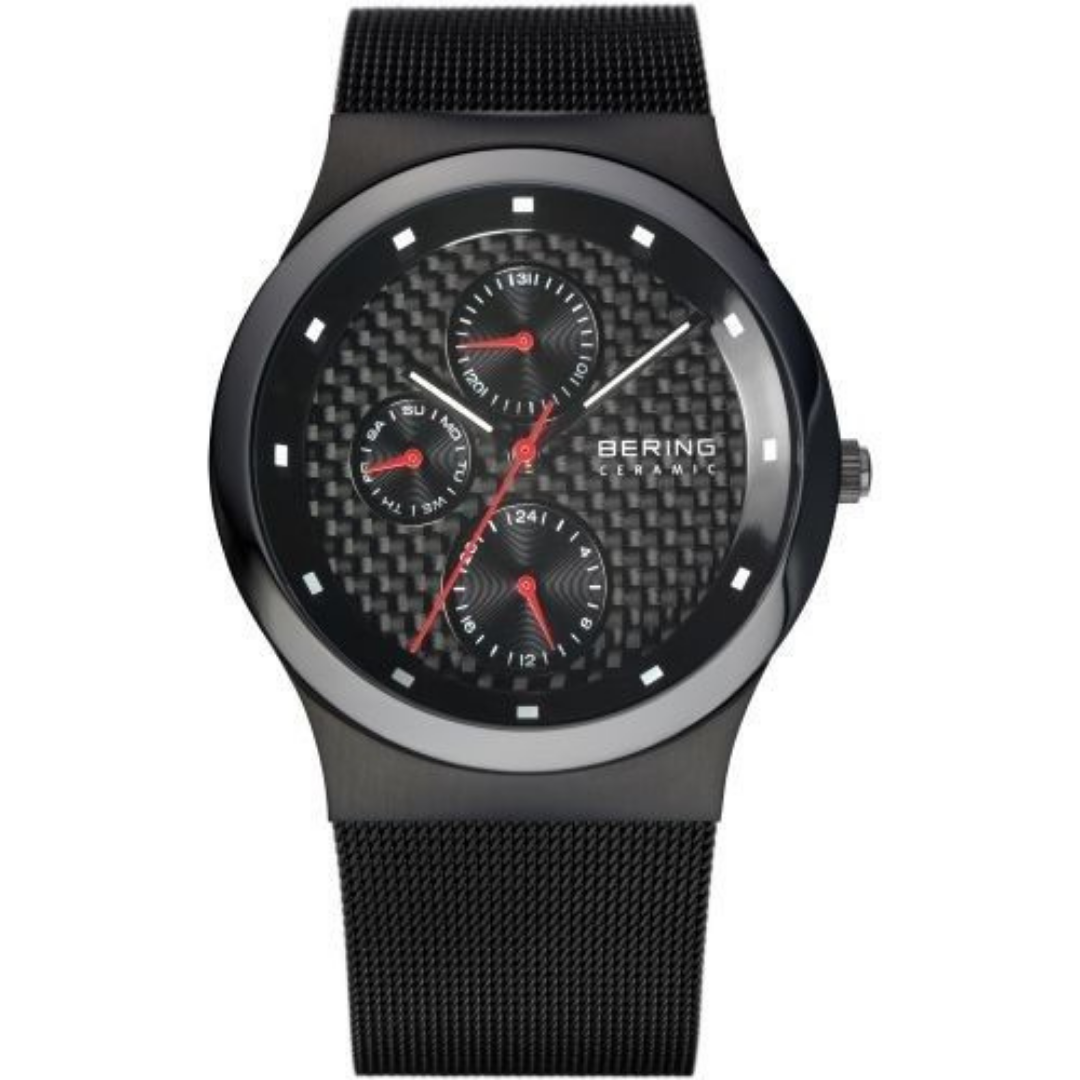 Chic, hardwearing and ready for anything, it's the perfect Christmas or birthday gift for the Bear Gryls in your life.
A multi-functional watch, with a black ceramic bezel and black-plated strap. The Sapphire crystal glass face is second only to diamond in its hardness. So this watch can definitely handle itself. 
And if it's adventure you're looking for, try this Pegaso Vintage Kamawatch in dark and white.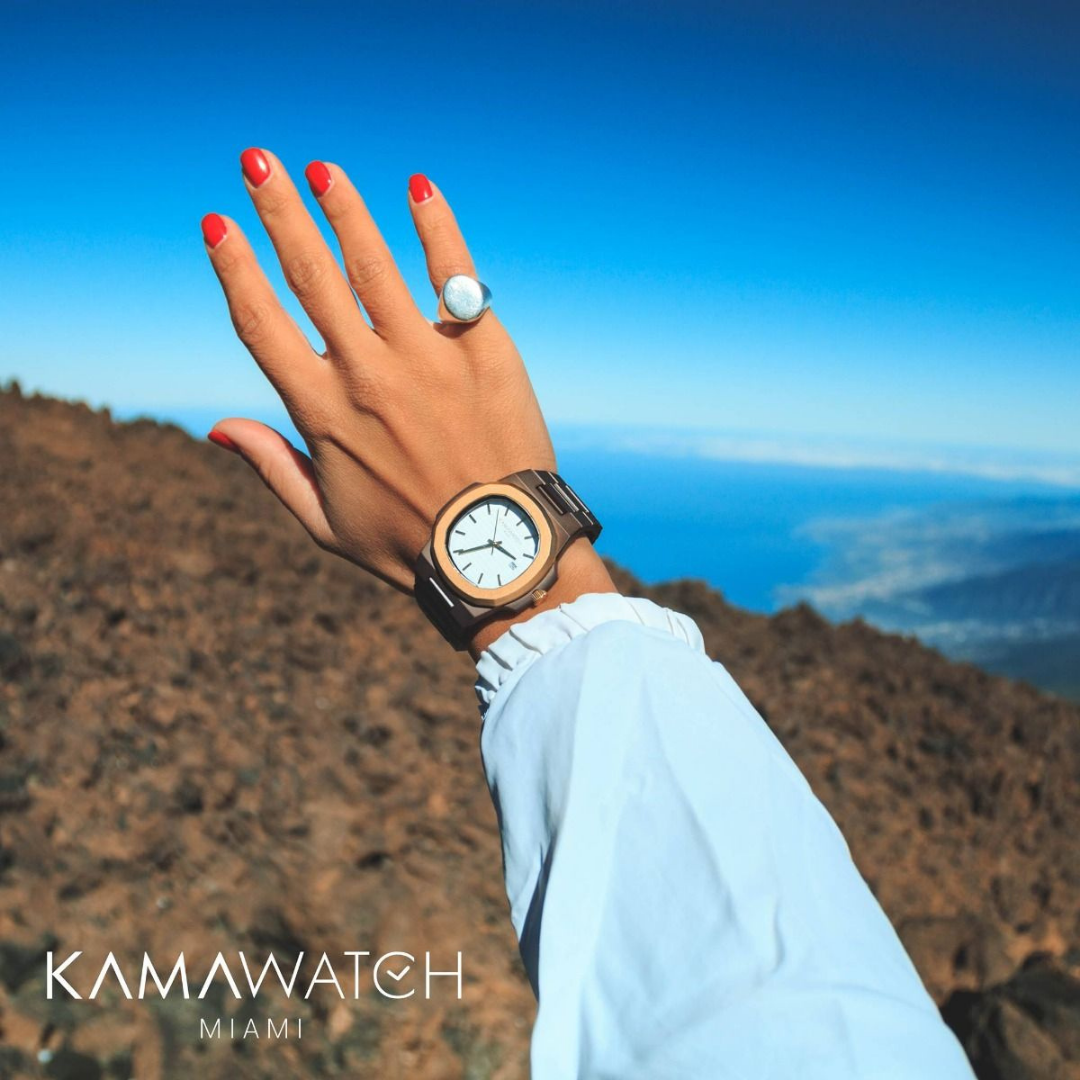 The perfect travel accessory, it has a soft-touch polycarbonate strap for comfort.
Plus Kamawatches feature a unique thermosensitive layer that changes colour. 
So when the air or your body temperature rises above 31 degrees, the watch changes colour from light to dark.
It looks just as good up a mountain or by the pool. You decide the backdrop.
Watches for special occasions
Got a special birthday or Christmas present to buy? We've got you covered.
This Thomas Sabo Rebel Spirit Mesh Black Rosé watch is perfect for the man who has everything.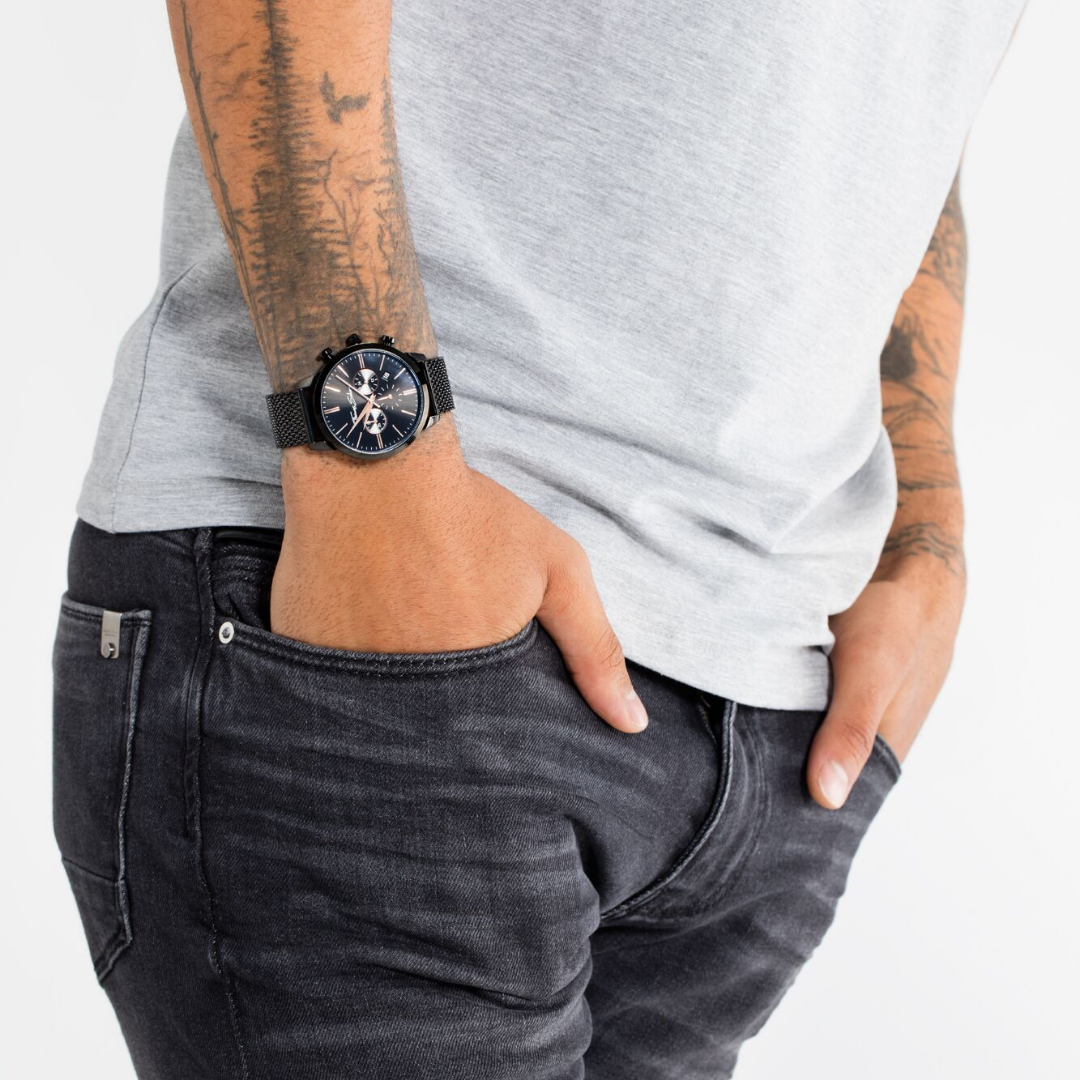 Available in black, rose gold tone or silver stainless steel.
This cool black version has delicate rose-gold-coloured accents on a black dial. Understated style for work or play.
Need a bit more sparkle? Then this Swarovski Aila Mini watch could be just the thing.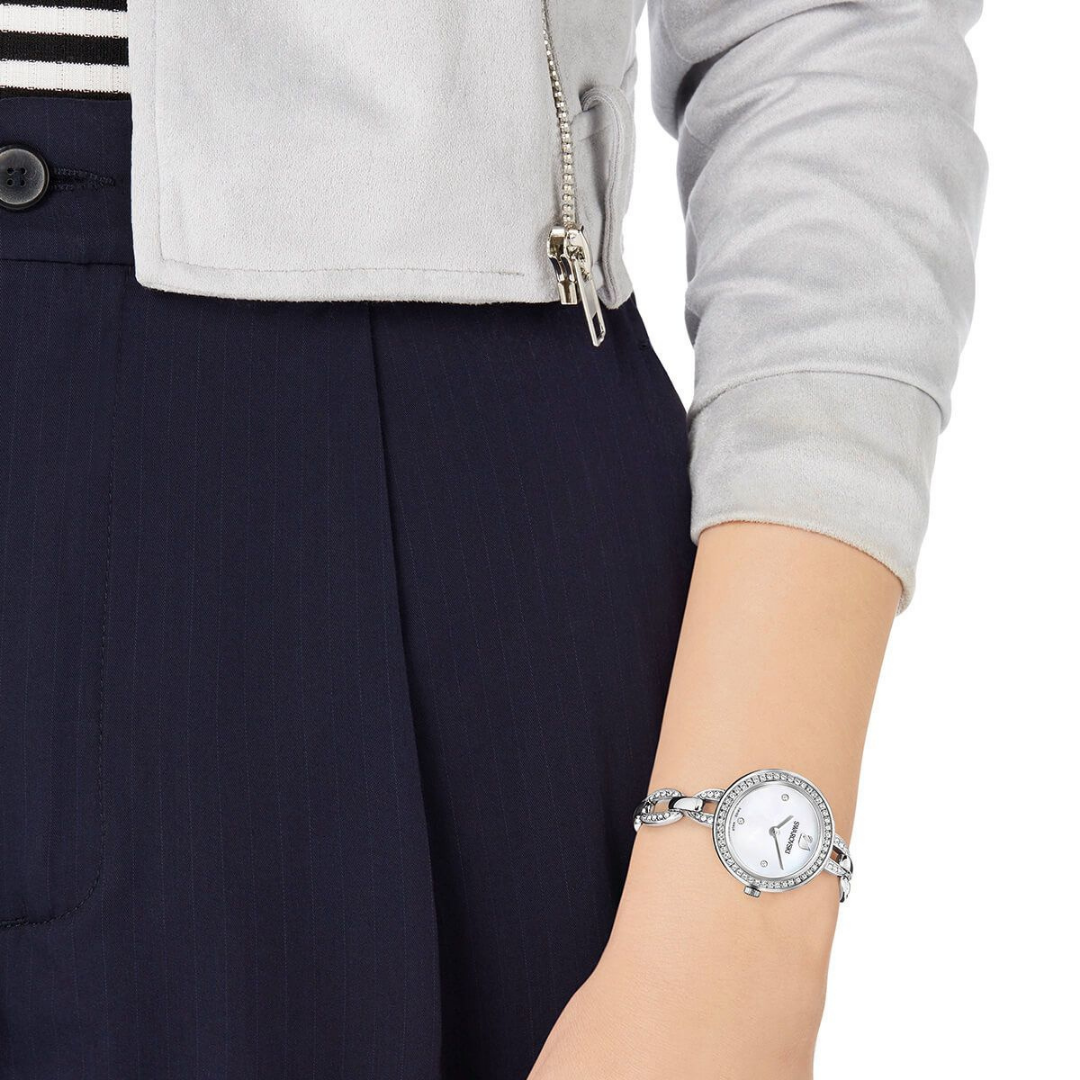 Boasting a white mother-of-pearl dial surrounded by 48 Swarovski crystals. Plus more crystals embedded in the stainless steel chain bracelet 
This delicate and charming watch is perfect for dressing up, but will flatter any outfit. The perfect gift for the lady who loves sparkle.
And if you're looking for something a little less showy but no less special, this Calvin Klein Ladies Stately watch is elegant, modern and refined.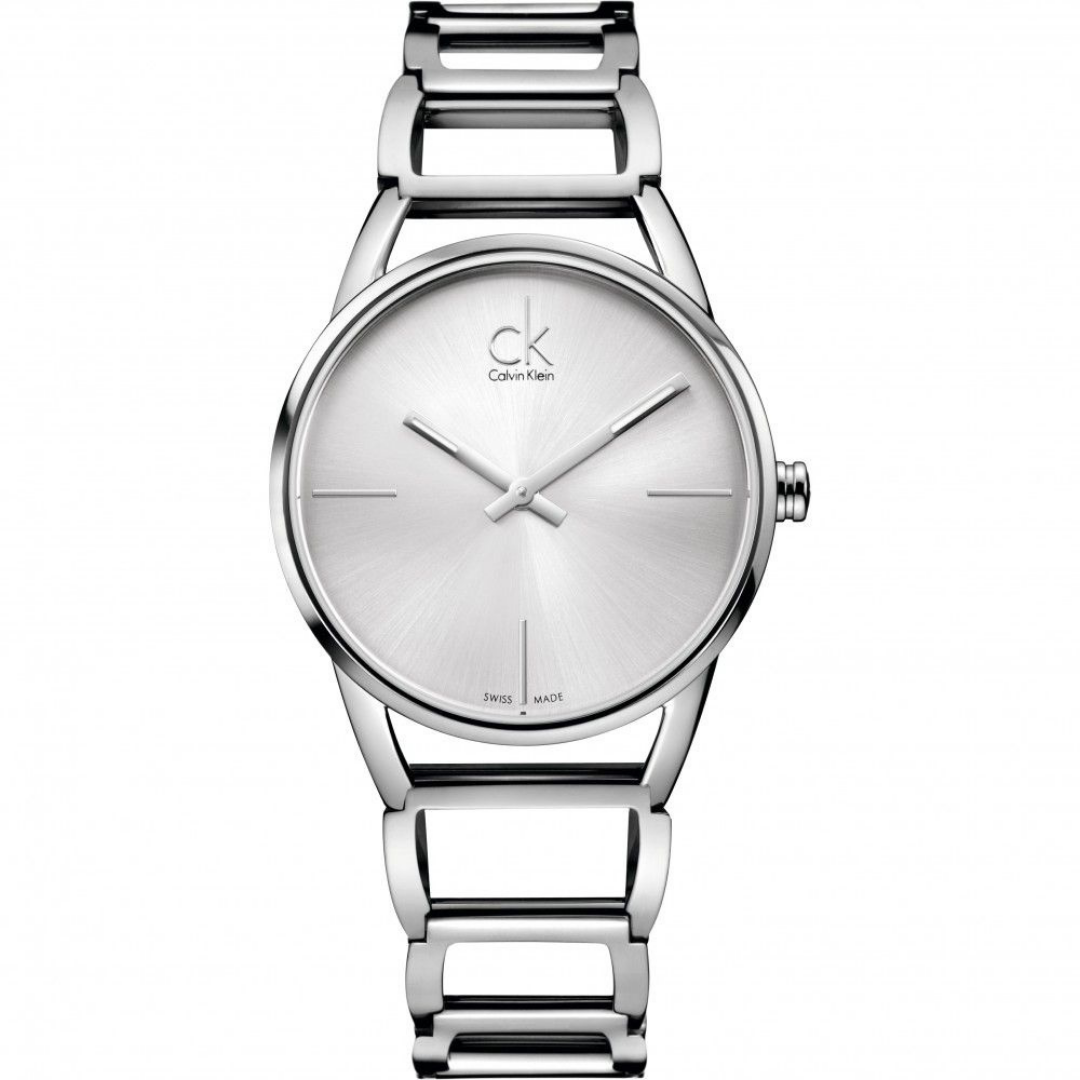 Not just beautiful, but hard wearing and practical. 
So why wait for an excuse? Buy it for someone you know who deserves it today.
Buying watches from Niche Online
Don't forget that Niche Online are official stockists for all our brands. 
So whatever watch you choose, it will come beautifully packaged in branded packaging, with a gift message of your choice.
Our standard UK delivery is free, or you can get quicker by paying £6.95 for the next day delivery.
Find your perfect watch or jewellery gift and order it today, by browsing our full collection.
And watch this space for our full watch selection.
Browse our Complete Online Jewellery Collection here.