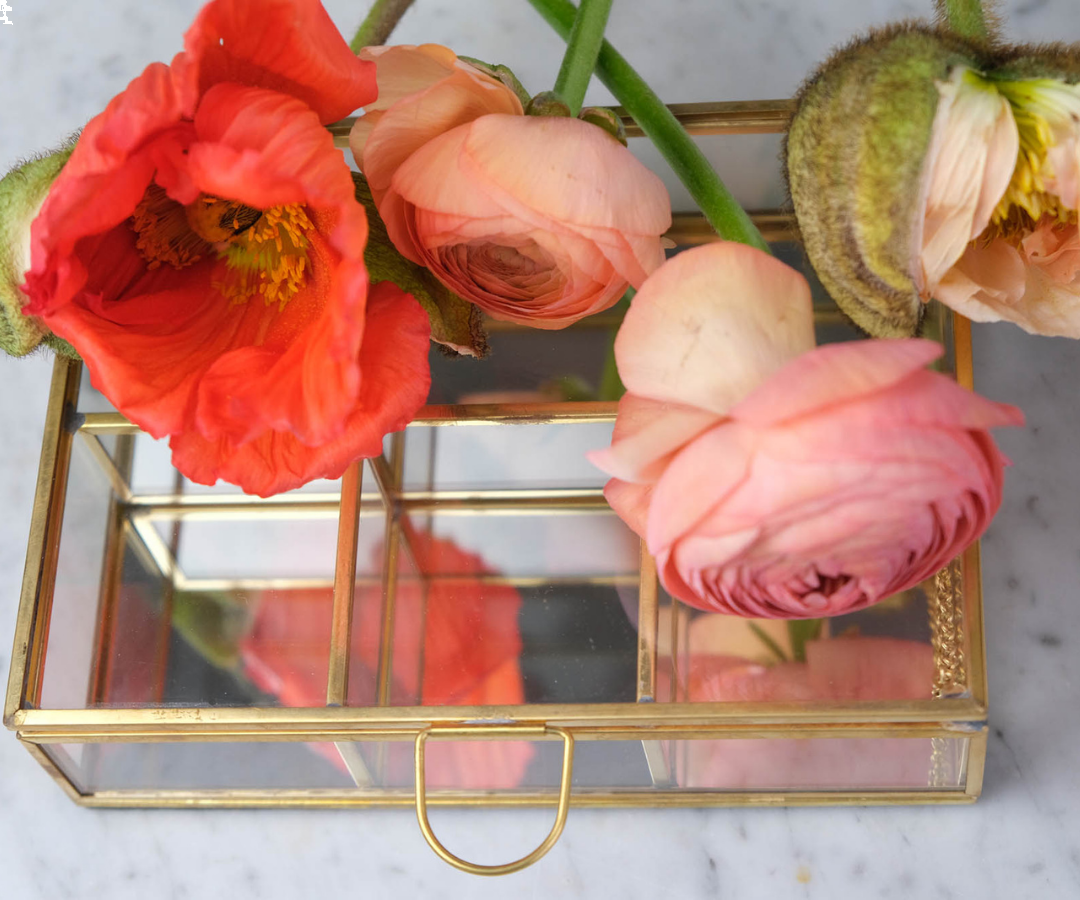 Valentine's Day is just a heartbeat away, so what will your heartfelt gift be this February? If you're looking for inspiration or ideas to drop hints for, we've got five wonderful ways to show your love. Gorgeous heartfelt and heart-shaped jewellery gift ideas for her that are sure to melt the heart of anyone who receives them.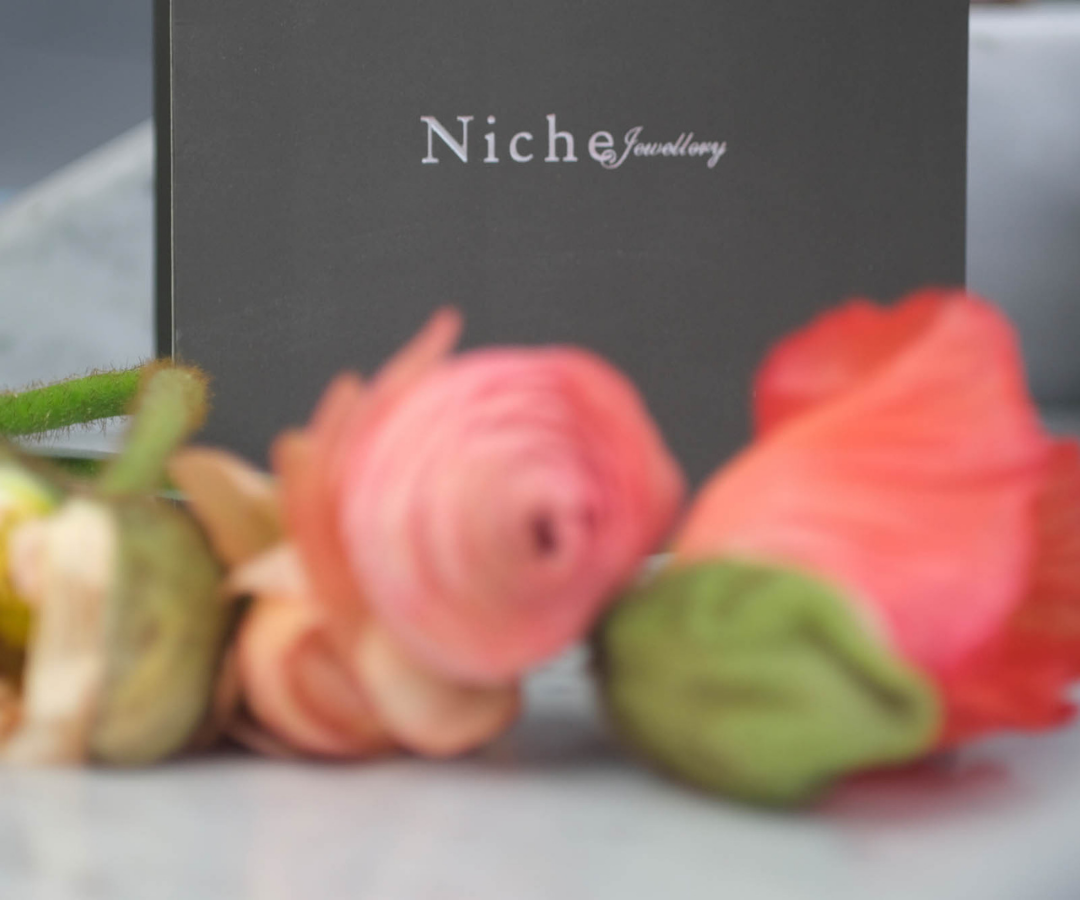 Treat your girlfriend, wife or partner to a jewellery gift this Valentine's day
If you're looking for the perfect Valentine's gift, look no further. Jewellery is a sexy, sensual and sophisticated choice whatever stage of your relationship you're at. But how to choose the right piece? The trick is to make it personal. Show the lady in your life that you've thought about who she is and what she means to you. Make your Valentine's gift heartfelt and you can't go wrong. And if that still sounds difficult, here's some inspiration to get you on the right track.
1. Say it with sparkle - heartfelt Valentine's gifts that shine
Does your partner love a bit of sparkle? Or perhaps more to the point, do they deserve a bit of sparkle? (The answer to that second part, in case you're wondering, is almost certainly 'yes!'.)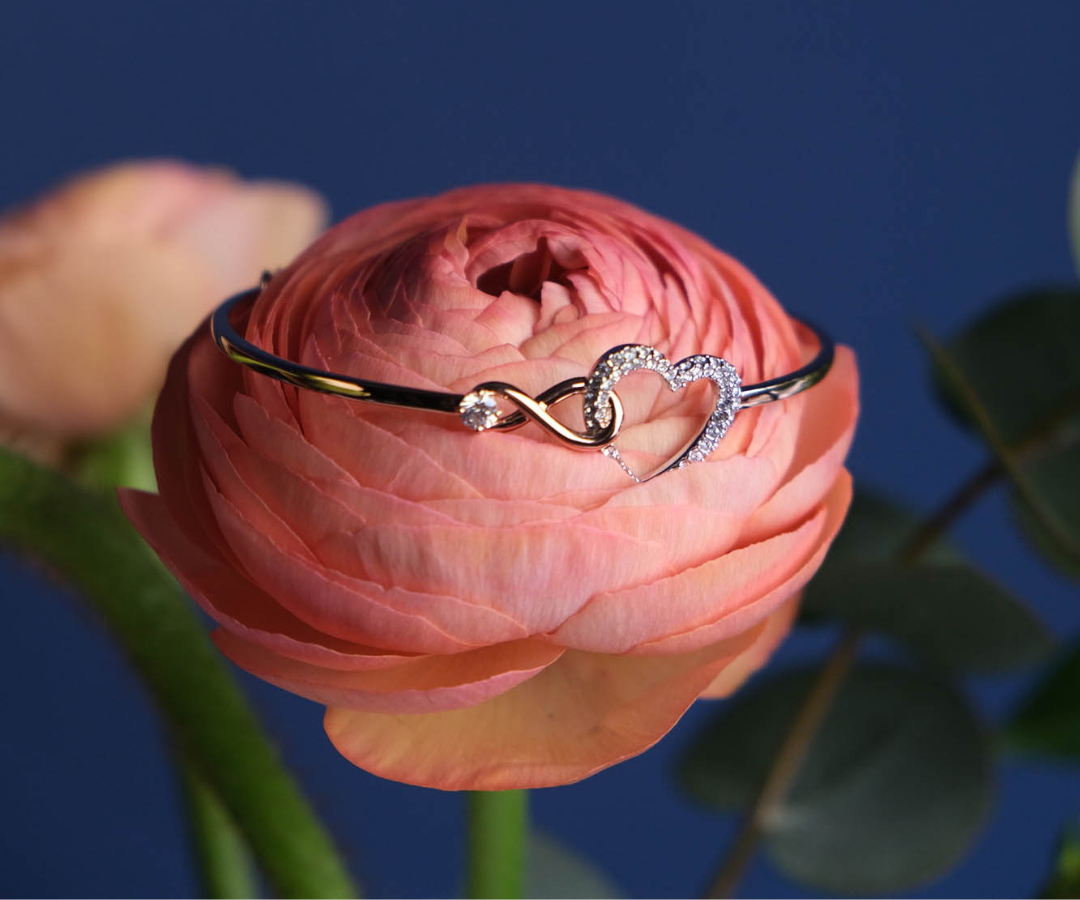 What better way to show your appreciation then, than by gifting them a gorgeous sparkly piece of jewellery? And when it comes to sparkle, Swarovski are the King and Queen of sparkletown. They have been creating sensational sparkling crystal pieces since 1895, so they know what they're doing. From heart shaped pieces like this Infinity Bangle and their Una range, to more subtle sparklers in all shapes and sizes. 
2. Subtle hints - no heart shapes, but still heartfelt
Perhaps you're not quite at the heart-shaped jewellery stage of your relationship yet? Or perhaps your partner isn't a fan of hearts? Don't worry, we still have plenty of jewellery ideas to offer. 
In place of hearts, stars can be a wonderful way to make a heartfelt gesture, without overdoing it. Kit Heath has some gorgeous celestial jewellery in bracelet, earring and necklace form. They offer all the right out-of-this-world feels, without being too obvious.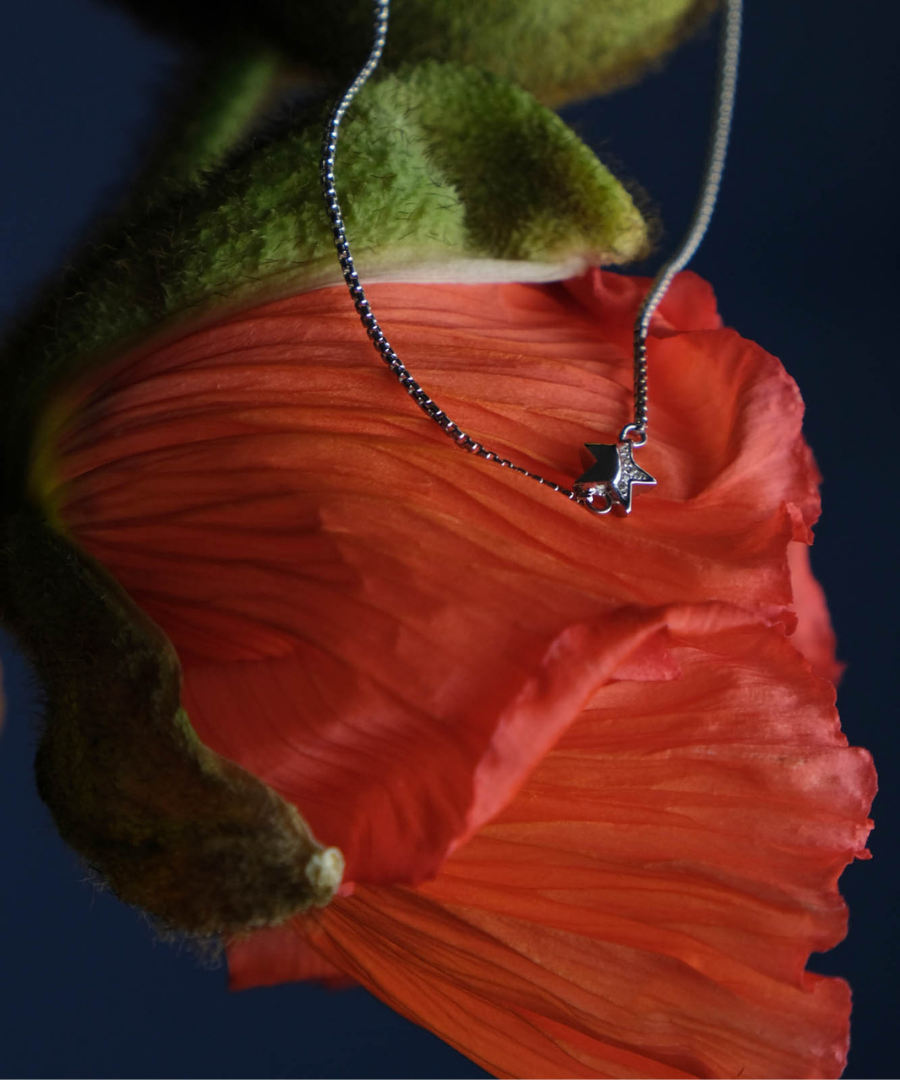 Or, why not make it personal without being flashy, with a personalised necklace made with your partner's initials? Not only are these a big trend this year, but they look amazing and make a brilliant gift. 

3. Sophisticated - heartfelt jewellery gifts for your queen
If your partner has a very distinct style, show her some love with a piece that says 'I love you' without compromising their carefully crafted look. Shyla and Ania Haie both offer super stylish pieces in modern styles that make the perfect on-trend heartfelt Valentine's gift. While Ania Haie's pieces are delicate and stackable, Shyla's are colourful and bold.

4. Sensuous - Valentine's jewellery gifts for her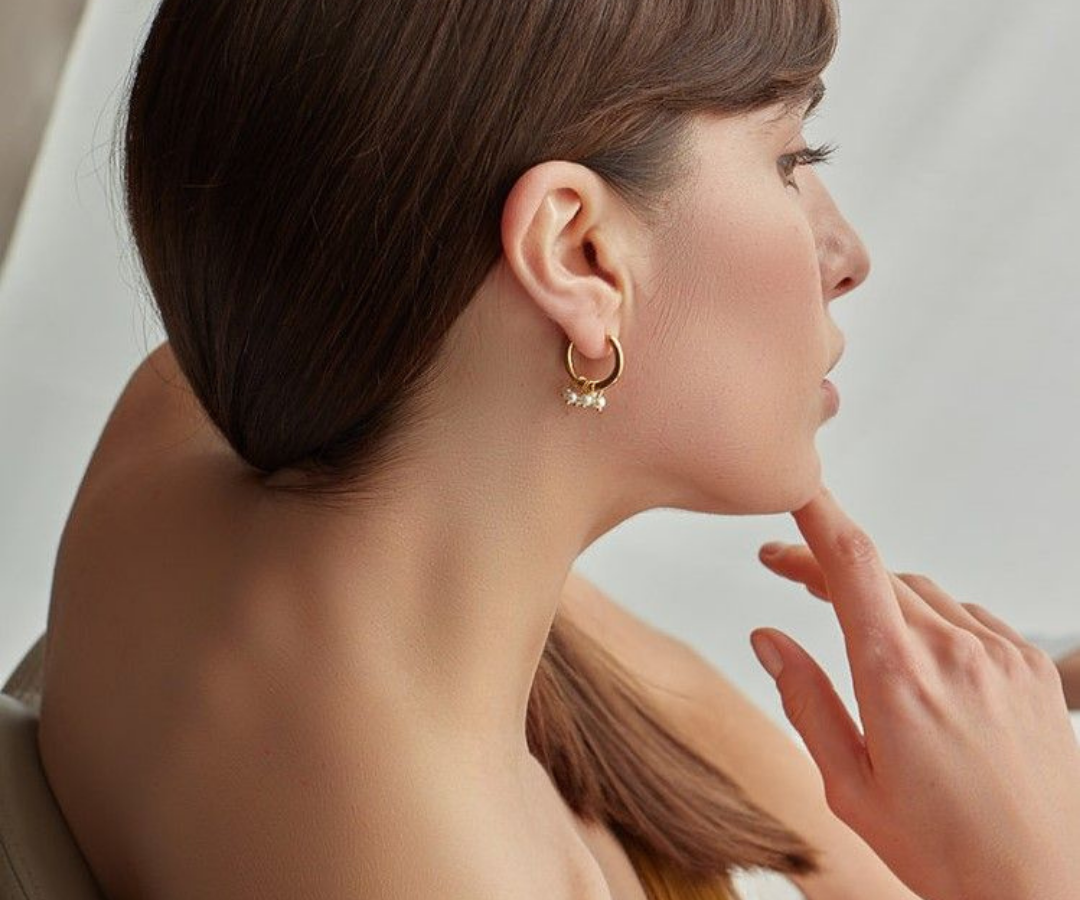 If you're looking for something sexy and sensuous for your partner, you can't go wrong with pearls. As well as being hugely trendy this year, there are a wide range of beautiful ways to wear them. From the very traditional, to the modern and natural. Jersey Pearl have this all worked out, of course, being the pearl experts. Whatever style your partner likes they will have some pearls to match.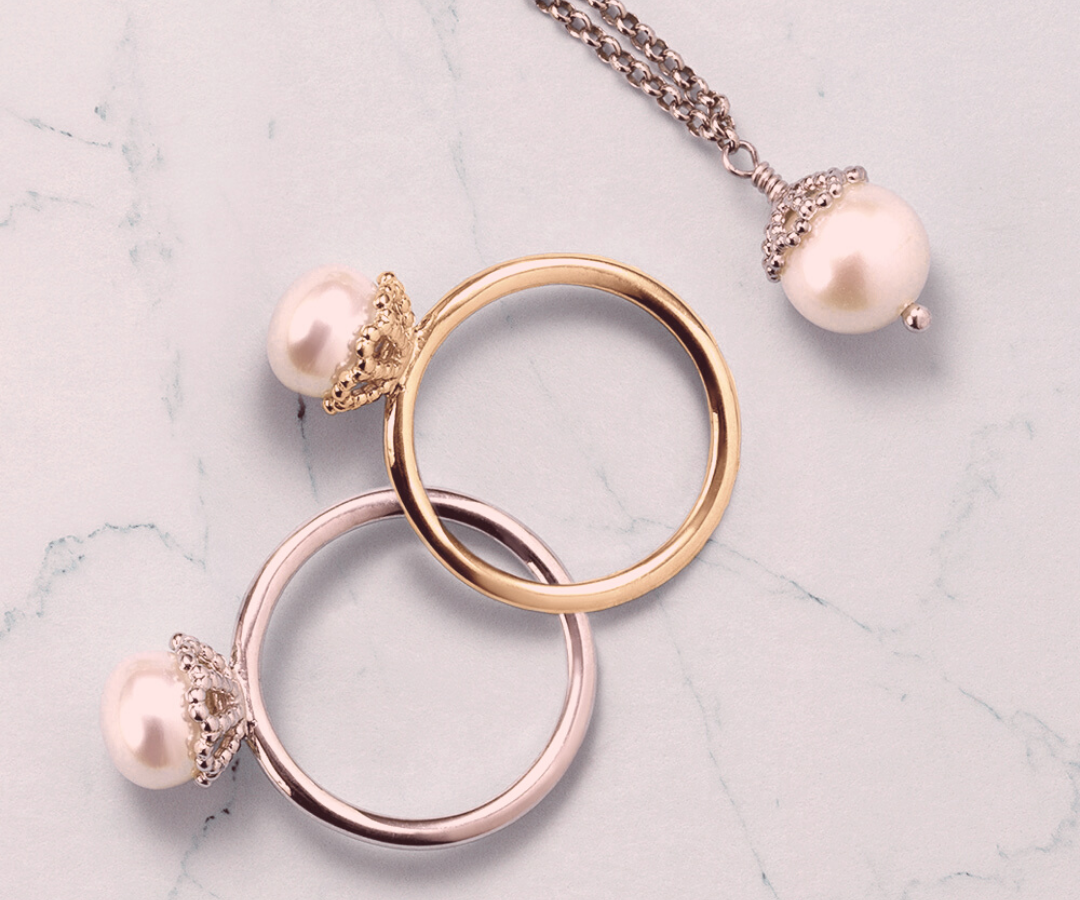 Alternatively, Annie Haak creates gorgeous, sensuous bracelets in silver and gold. Adorned with hearts and other charms and made to be stacked or worn singly, they are a classic piece of jewellery that will compliment any style.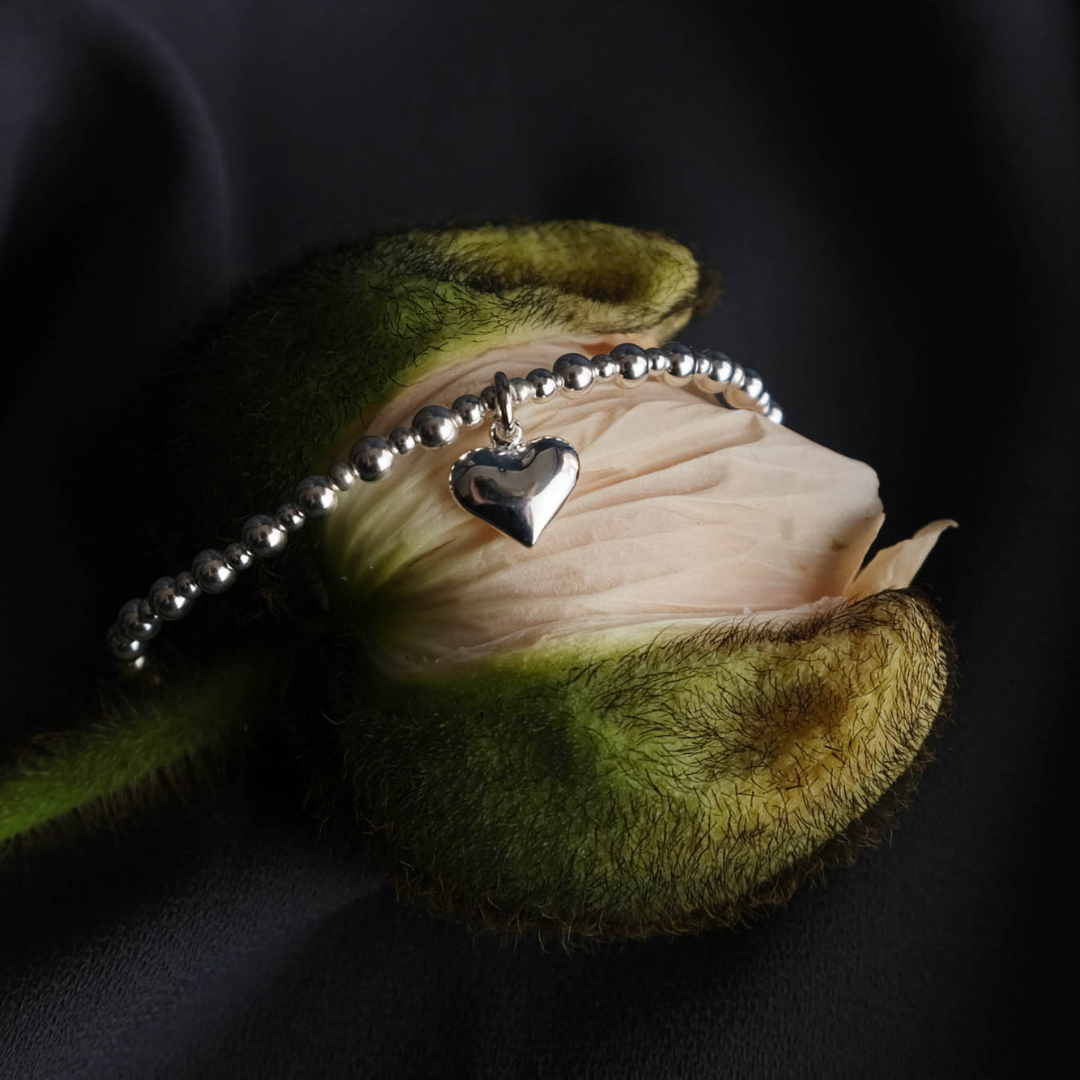 5. Self-explanatory - heart necklaces, bracelets and more
Want to go all-out with the hearts? No problem, we've got that covered too. Olivia Burton's necklaces for women and bracelets for women are the perfect Valentine's gift for the young at heart. Gold and silver hearts on matching chains, embellished with just a hint of sparkle. Their sweet sentiment is bound to melt hearts.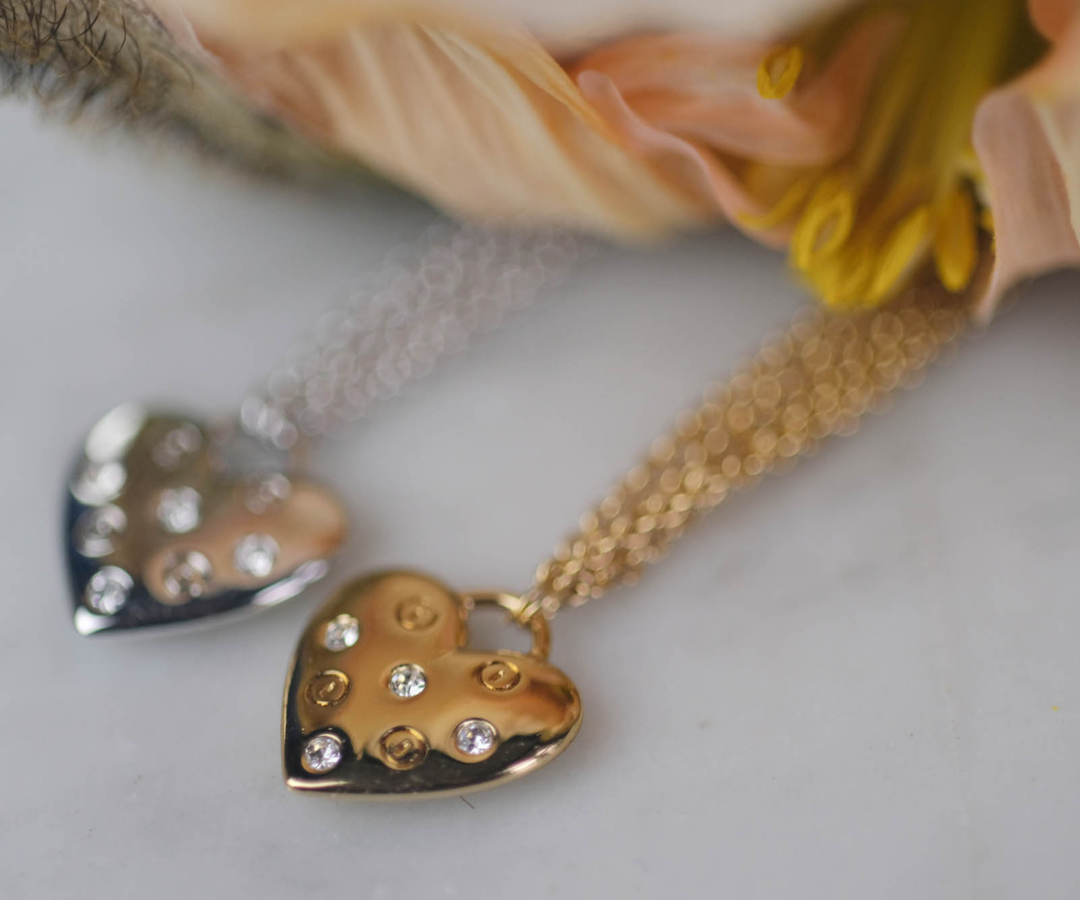 Heartfelt jewellery gifts for men
No, we haven't forgotten the men in your life. If you're looking for a heartfelt Valentine's jewellery gift for him, check out the Jewellery for Men section online. Where we have all the latest sophisticated men's jewellery, including watches, men's leather bracelets and more. 
Happy Valentine's Day
We hope you find something that tickles your fancy in the above. But if you're still searching for the perfect gift, why not check out our Valentine's Day selection online? Where you'll find heartfelt gifts to suit any heart's desire.
Besides, you can go for Bracelets for Women, Necklaces for Women, Earrings for Women, Watches, Charms, and other kinds of Wedding Jewellery from Niche Jewellery.
Good luck and happy Valentine's Day x