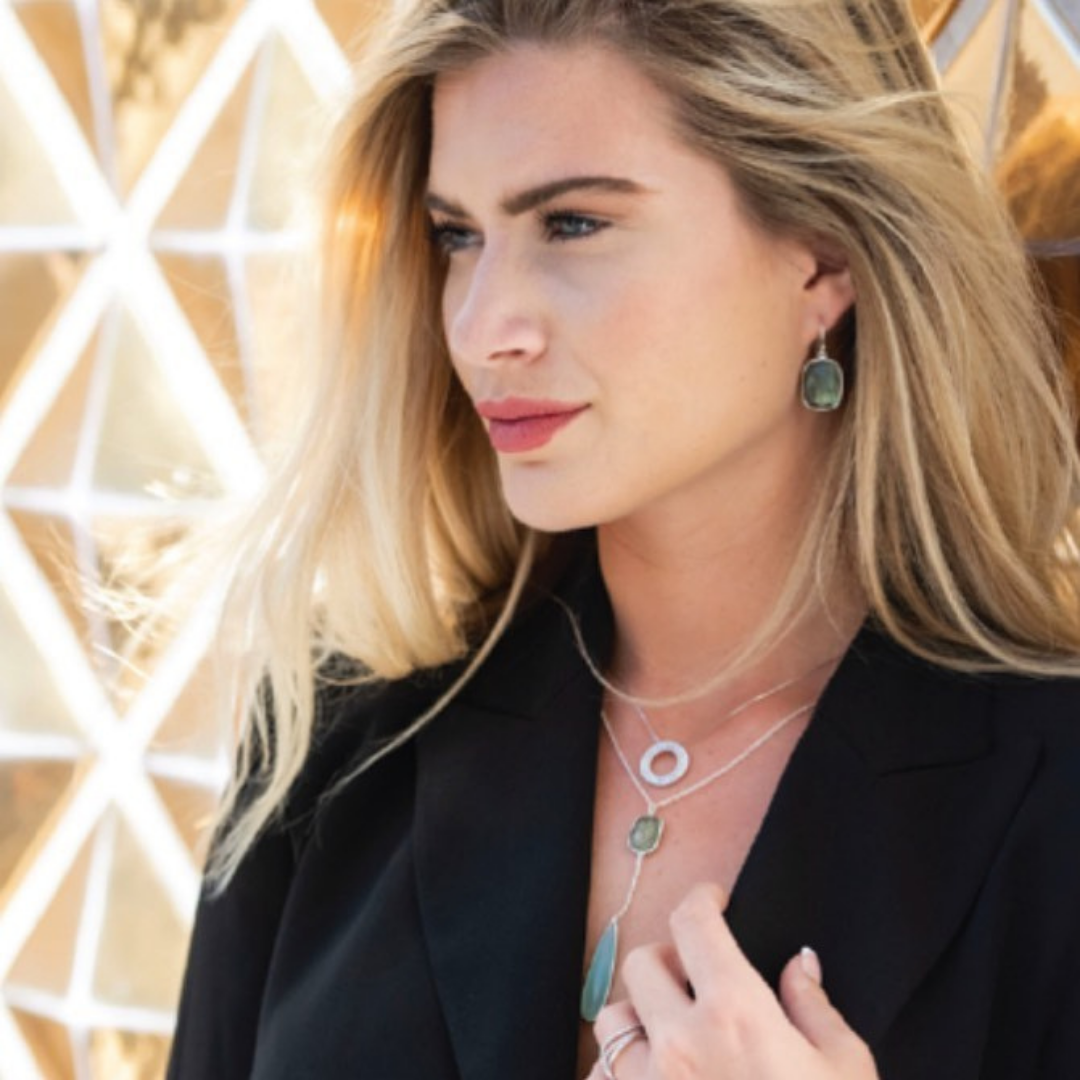 Spring is all about growth, and Niche is growing too! This month we welcome a new brand to the Niche Online collection. Joining our other top brands online and in store is British jewellery maker Sarah Alexander. They specialise in using uniquely crafted natural gemstones in modern, everyday jewellery. Let us introduce you to a few of our Sarah Alexander favourites.
Sarah Alexander's secret formula
Sarah and Alexander have been designing together since they met at art college. They launched Sarah Alexander in from their home in the Cotswolds in 1994. Since then, they've built themselves into an international brand.
Alexander is Danish and finds much of his inspiration in the clean lines of Scandinavian design. While Sarah's love of travel brings Eastern and African influences to the creative mix.
Together, they've created an enviable collection. One that reflects the amazing spectacle of the world around us. Taking us to far-flung lands and dramatic landscapes, secluded shores and tranquil waters.
Stunning natural stones
During her travels Sarah developed a passion for rare gemstones. Discovering interesting finishes to maximise each stone's natural colour.
Their jewellery is made in small batches. Hand cut and finished to perfection in a specialist studio in India to bring out their natural beauty and ensure the highest quality.
So each stone shines from within, displaying its full spectrum of gorgeous colours.
Our favourite Sarah Alexander gems
Among our favourite gemstone creations is this Mesmerise multi gemstone necklace. The deep, mysterious Labradorite contrasts beautifully with the serene, Green Aventurine.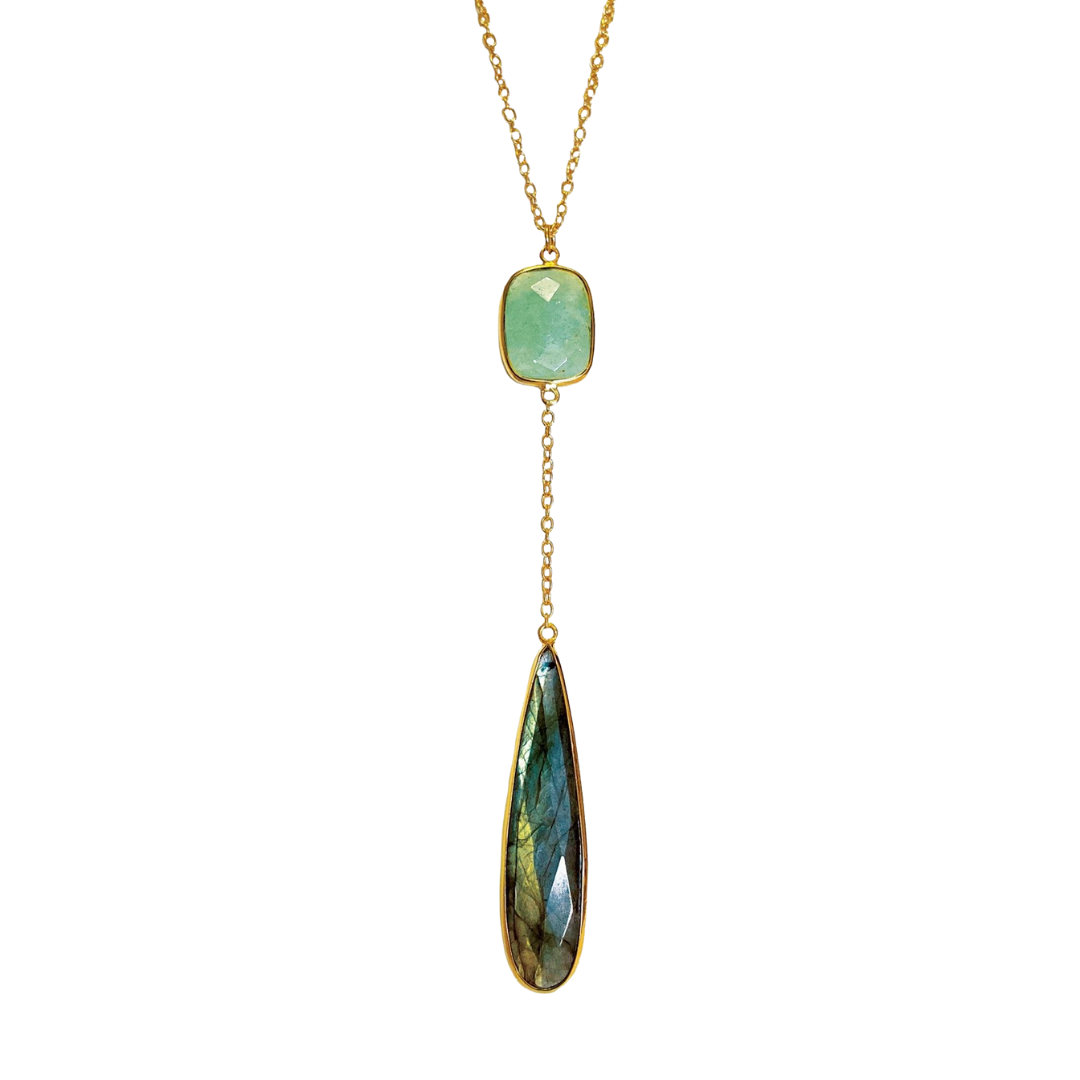 Also on our wish list is the Alter ego triple gemstone ring. We love the drama of the pale Rainbow Moonstones and dark moody Black Marble.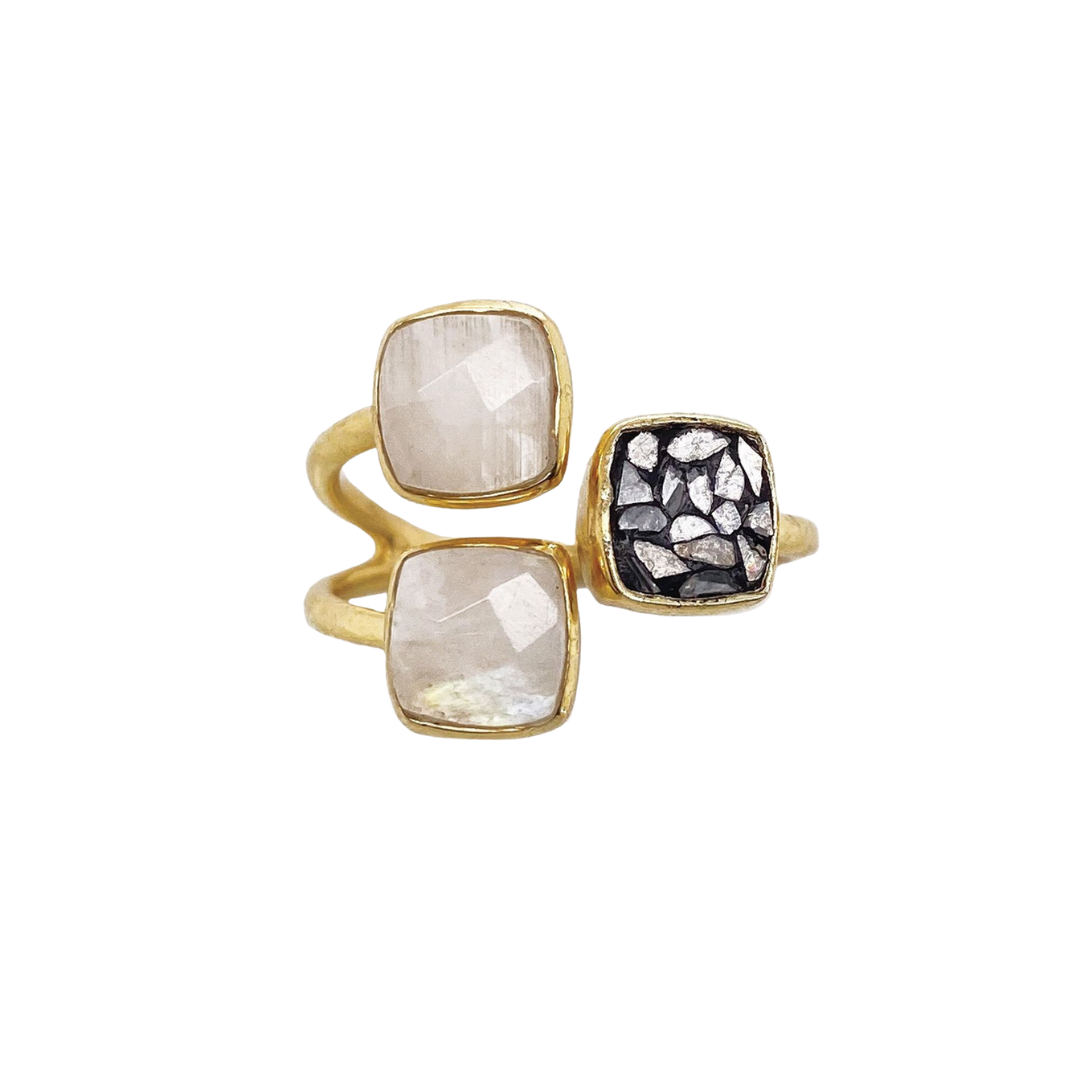 The mixture of blue, white and gold on this beautiful Skye bracelet look like shallow waters, or a summer's sky.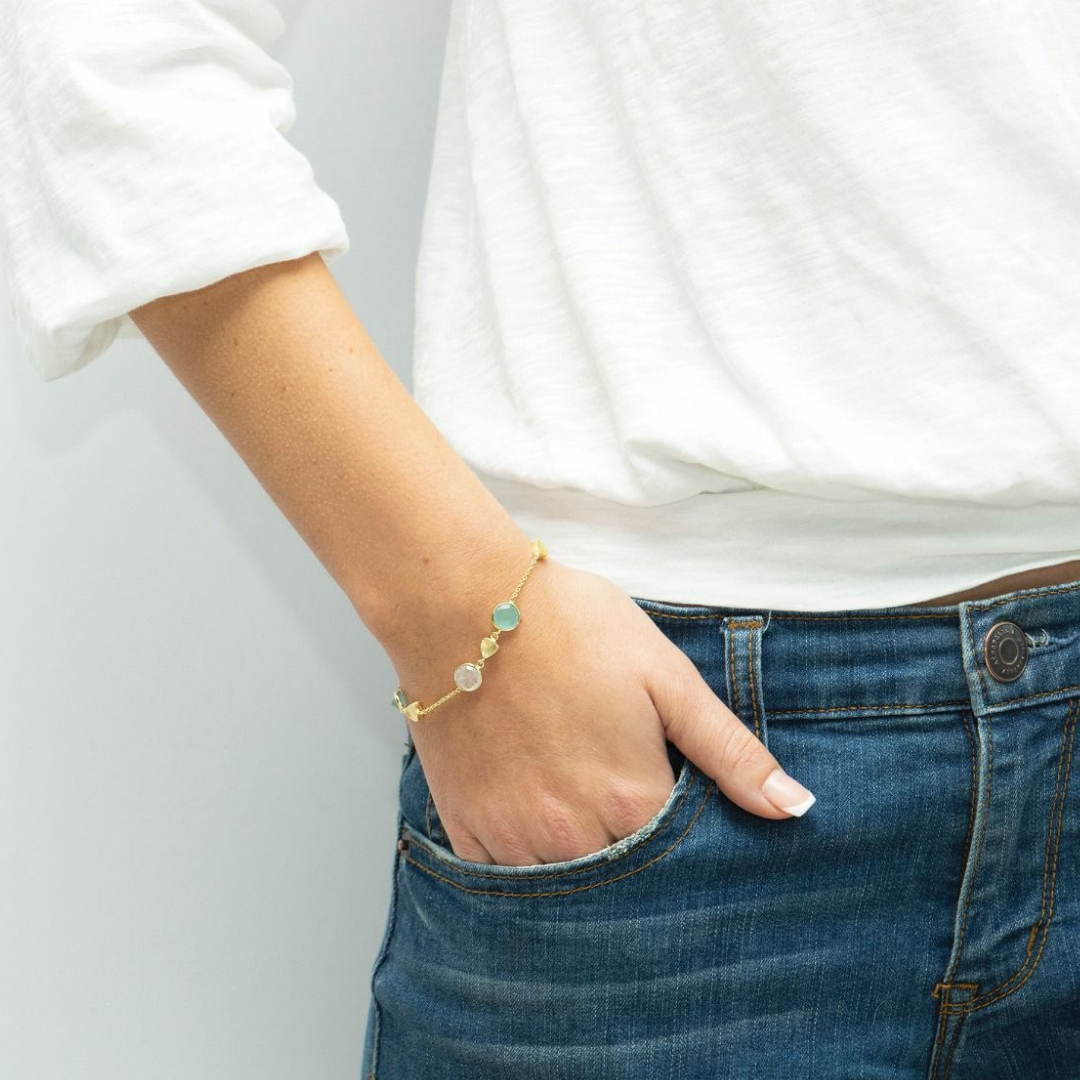 While the Wanderlust necklace reminds us of snow-capped mountains and silver lakes. With Grey Moonstone, Silver Labradorite and a Rainbow Moonstones on a double chain.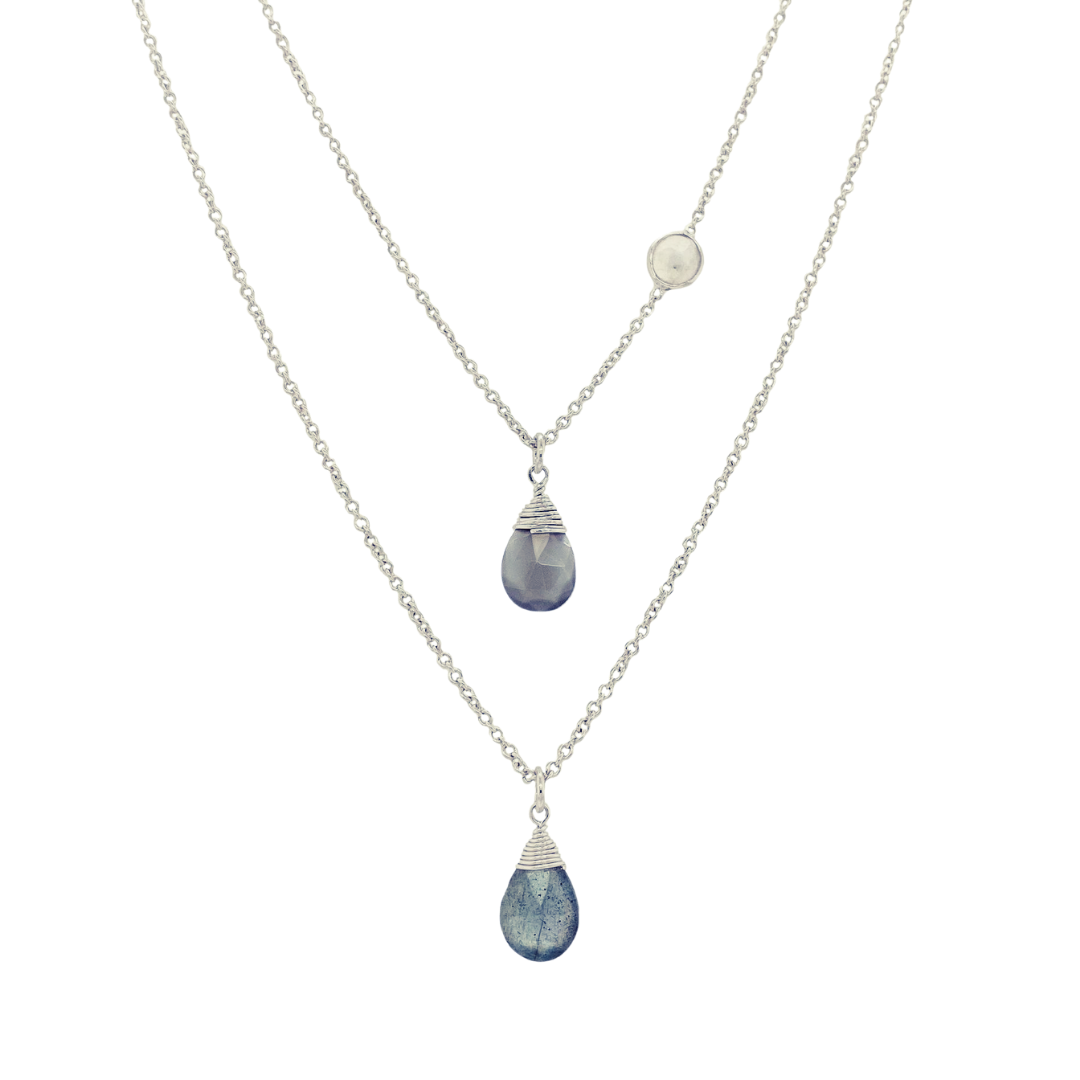 Scandinavian design meets gemstone magic
Sarah Alexander combine minimalist design, beautiful gems and geometric shapes to create their timeless pieces and modern classics. It's a glorious meeting of vibrant colour and minimal design that work just as well on the beach or in the office.
Design favourites
We can't get enough of the Primavera Labradorite triangle earrings. Their gorgeous geometric design and dark Labradorite bars are a stylish and sophisticated combination. Perfect for an evening out or special occasion.
We also love the green Silver Willow Aventurine drop earrings in a sterling silver teardrop setting. Their elegant simplicity reminds us of classic Danish silver. Wear them with a white shirt and jeans, or a pretty summer dress.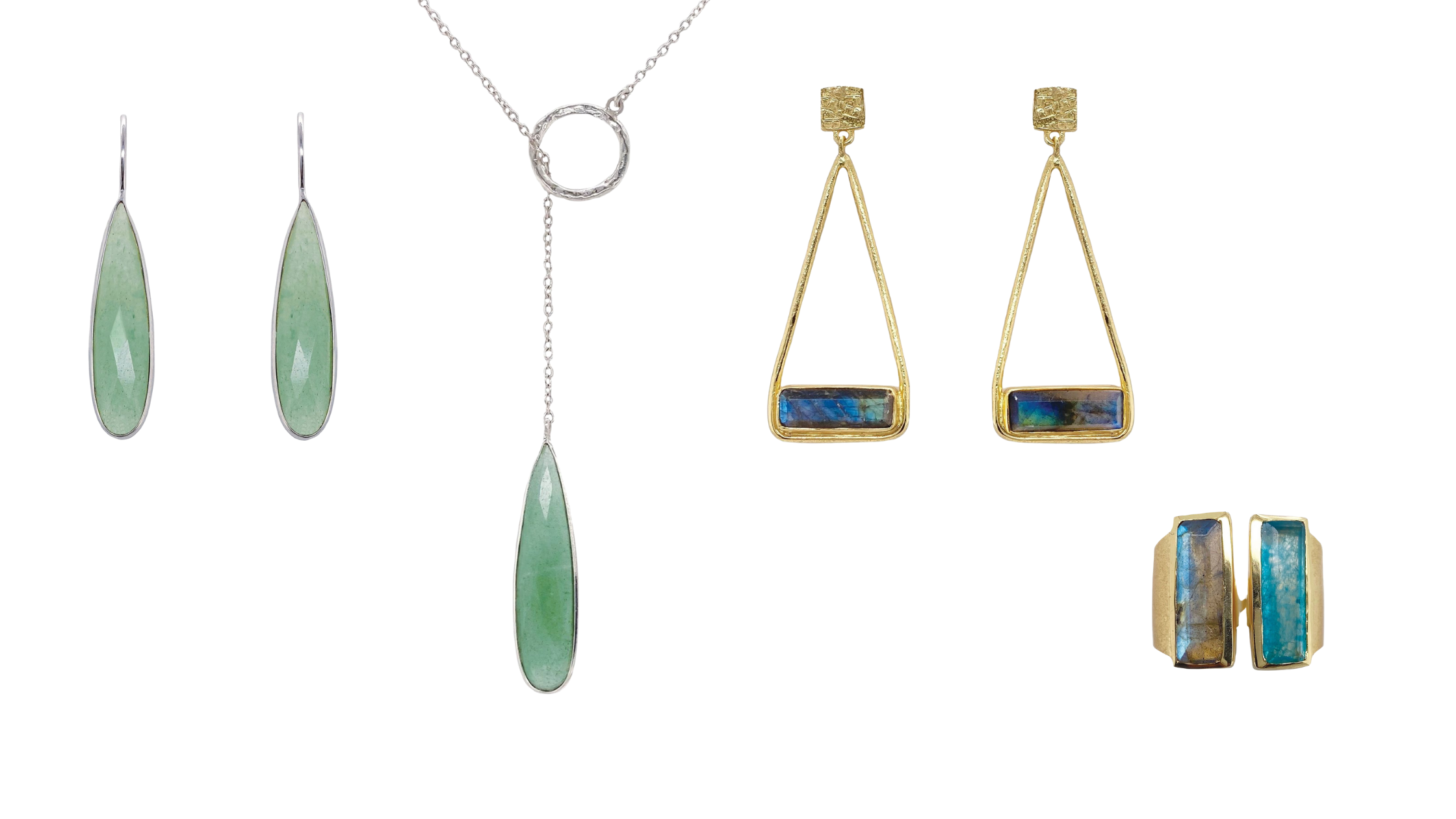 To make things even more exciting, the Sarah Alexander collection is versatile and easy to wear. Pieces can be mixed-and-matched or layered with others from the collection.
Like the Bronx ring, with its striking bars of Labradorite and Green White Jade. Or the Silver Willow necklace that accompany the Silver Willow earrings. With matching aventurine pendant and hammered silver hoop.
Choose two items from a collection, or add your own existing pieces and layer them to perfection.
More things to love about Sarah Alexander
Because Sarah Alexander's designs are comfortable and wearable you can wear them every day at work or home, day or night.
Their jewellery evokes adventure and discovery, nature and landscape. From the delicate sky blues of Blue Lace Agate to the deep midnight hue of Kyanite.
With so many pieces to mix-and-match, there's something to accessorise every outfit. Choose from minimal gemstone pendants and earrings, or colourful multi-gemstone combinations.
After 30 years of building their brand, Sarah Alexander continues to produce designs we love. So we look forward to seeing what they come up with next!
Find your Sarah Alexander favourites
If you like what you see, explore the complete Sarah Alexander collection online now.
Don't forget to also follow our Instagram feed for all the latest style news.
Like all our brands, Sarah Alexander jewellery can be ordered with next-day delivery. All our jewellery comes beautifully packaged, with a gift message of your choice.
Enjoy!